5 Amazing Day Trips from Okinawa
If you're looking for the perfect day trips from Okinawa here's my advice >> pick an island, any island! There are a specific few that are perfect for spontaneous day trips, some you need to plan out more (because there is a ferry ride involved), and some a little farther away that you'll just need at least a weekend to explore; more on those later!
Here are 5 of my favorite places for day tripping around Okinawa: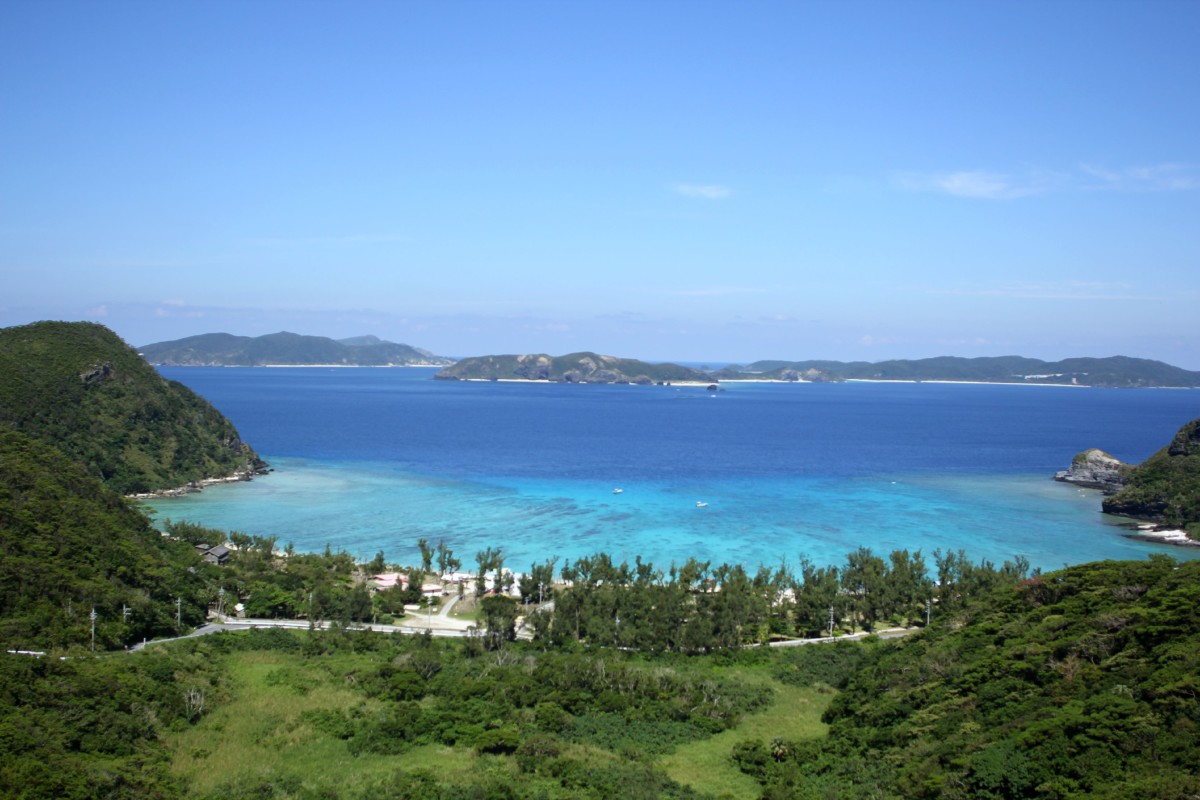 Ok, so you can't really explore ALL of the Keramas in a day.. but like I said before… pick an island, any island! This chain of islands is located 30-40 kilometers from Naha and are accessible via ferry from Tomari Port. We did a day trip to Tokashiki in 2015, and I'm hoping we get to visit Zamami and Aka later this year.
To plan a day trip simply choose your desired destination, call the port and reserve tickets for the ferry. There are two types, a fast one and slow one. We did the fast one! Try to book seats on the first ferry going and last ferry coming back. You can also bring your car on the slow ferry, you just have to make a reservation in advance. Most islands do offer bike, scooter or car rentals, and it may be cheaper than bringing your car over on the ferry.
If you decide to visit Tokashiki, there is a bus that will take you around the island. I went with a group of 5 people so we decided to rent a car and split the cost.. it ended up being pretty cheap and convenient! Be sure to visit both Arahen and Tokashiku Beach.
Tomari Port Info
Address: 〒900-0016 Okinawa Prefecture, Naha, 前島3-25-1
Phone: 098-861-3341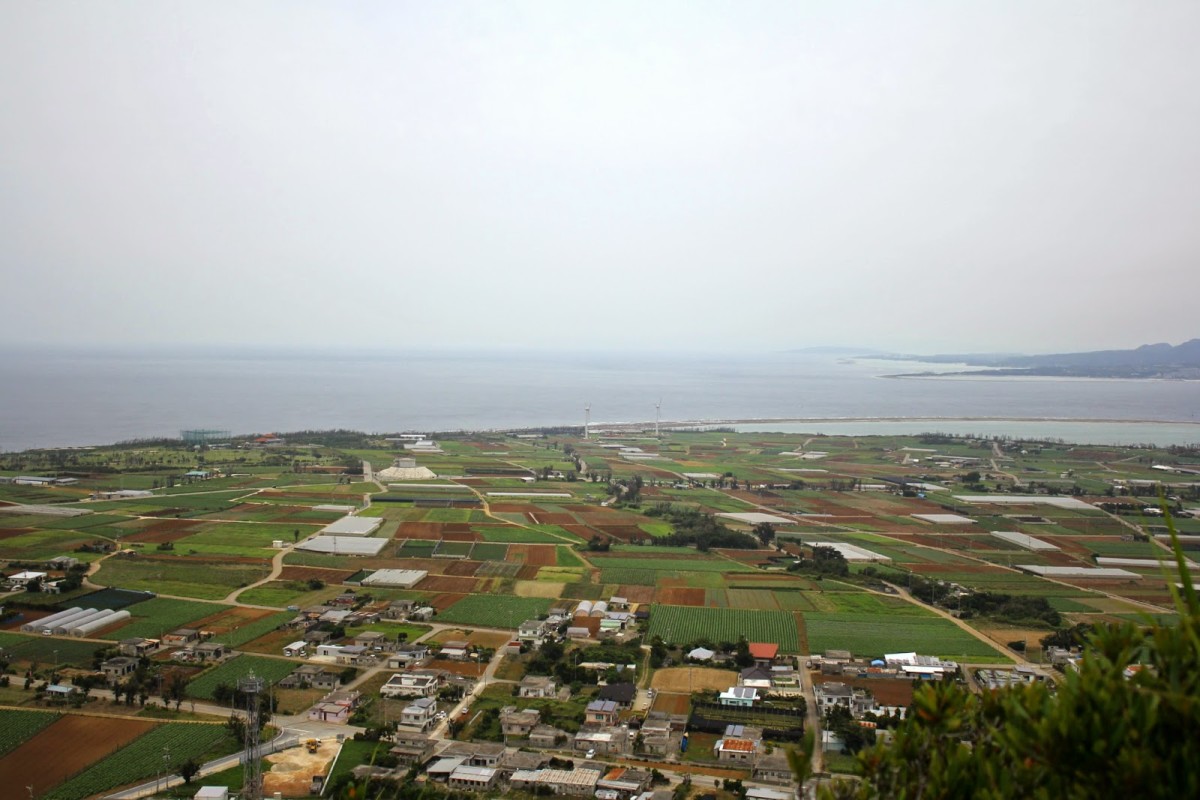 I've done 3 day trips here and have had a blast/seen something new every time! Ie island is located 18 kilometers from Motobu and is accessible via short ferry from Motobu Port, but there is no need to make reservations for this one. The first ferry leaves at 9AM and the last one comes back from Ie at 4PM. You can also bring your car to Ie island (must call and make reservation for this), but keep in mind there are scooter and bike rentals outside the port.
Be sure to visit the battlesites – like the Ernie Pyle Memorial and the Ahasha Cave, the Lily Festival grounds (if you go at the end of April, beginning of May), hike up Mt. Gusuku, gaze down the Wajee cliffs, and eat lunch at the IE Island Country Club (I still dream about the Yakiniku salad). For more info, check out this Ie island brochure.
Motobu Port Info
Address: 5232 Sakimotobu, Motobu, Kunigami District, Okinawa Prefecture 905-0225
Phone: 098-866-2395
Check out my Ie island posts: Biking on Ie Island, YYY Resort, Lily Festival on Ie Island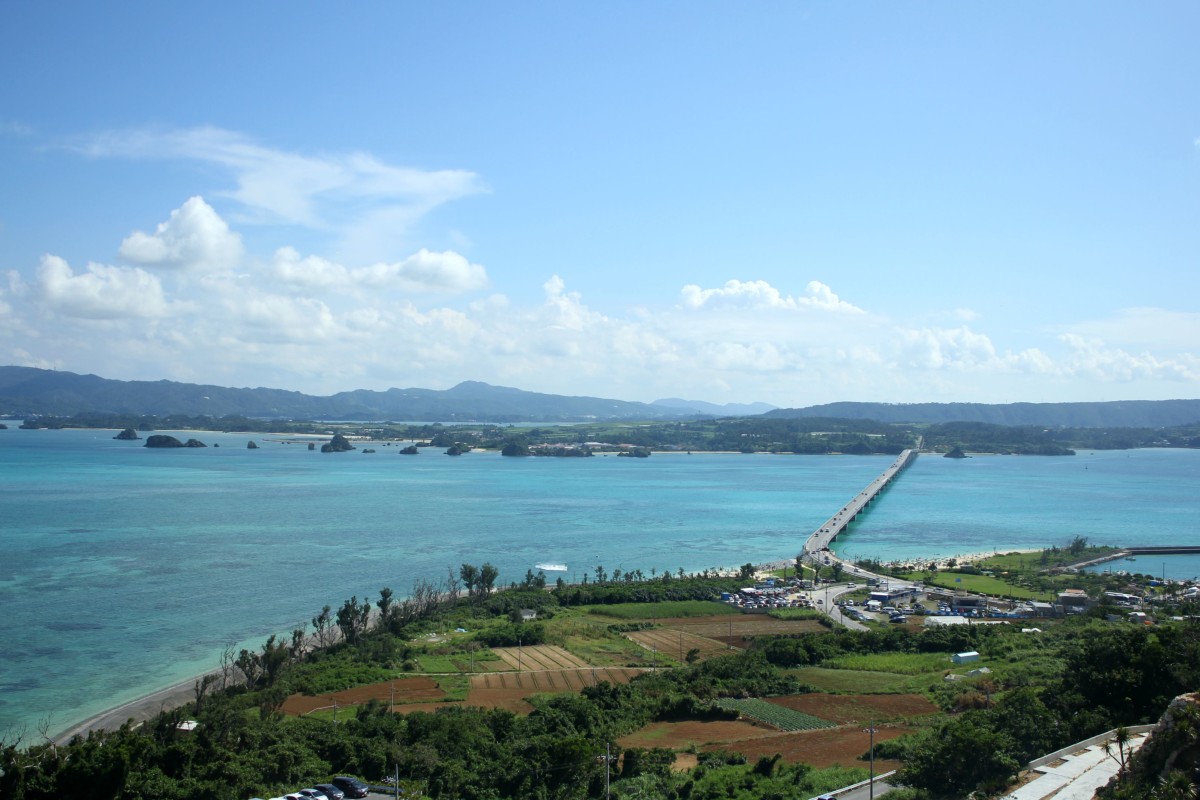 My absolute favorite place for a day trip! Kouri, also known as Love Island, is located north of the Nakijin area and is accessible by car via that loooong bridge you see above. This little island has, in my opinion, the clearest beach water you can drive to on Okinawa.
Be sure to visit the Kouri Ocean Tower to see a wonderful panoramic view of the island, take a selfie with the Love Rocks and try the Shrimp Wagon for lunch! There is also a truck that sells delicious fruit smoothies in Yagaji Island, right before the bridge to Kouri.
Address: Kouri, Nakijin, Kunigami District, Okinawa Prefecture 905-0406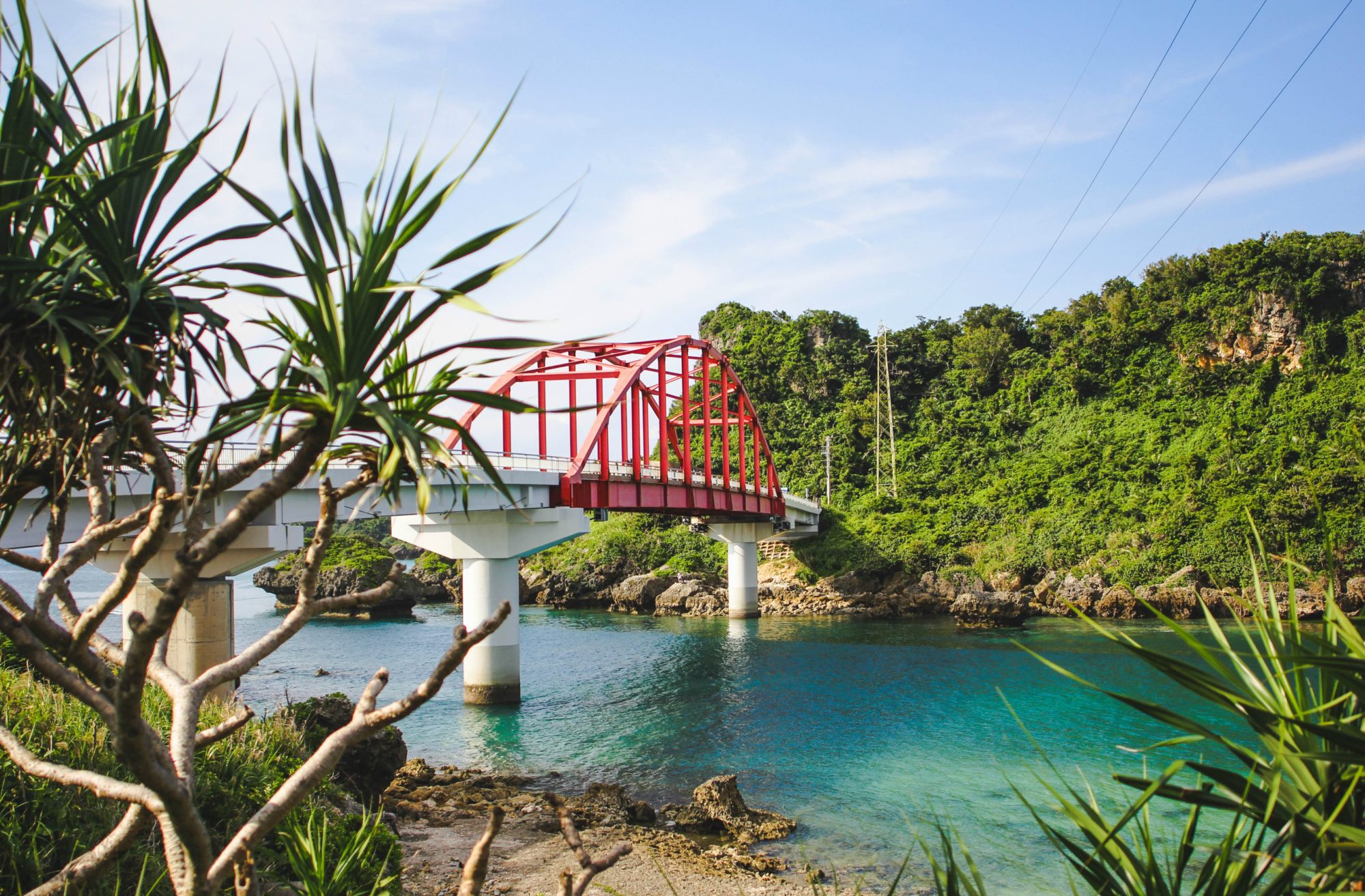 You've probably seen that picture up there a few times on the blog… That red bridge and beautiful scenery belong to the lovely Ikei Island!! This one is located east of Uruma City, it is the farthest of 4 islands connected by bridges in this area.
There are 2 memorable beaches here… although both have entrance fees. #1 Ikei Beach is a nice beach with netted areas, chair/umbrella rentals, as well as water sport rentals and a restaurant. Get some kakigori while you're there! Entrance fee: ¥400. #2 Oodomari Beach, also known as Mamasan Beach, is great for snorkeling! Entrance fee: ¥500 Adults, ¥300 Children. If paying to go to the beach isn't your jam, then drive around, I bet there are others that are secluded/open/free!
If you visit at the end of September, check out the Ichihanari Art Project! It's a fun event that goes on in those 4 islands.
Address: Yonashiroikei, Uruma, Okinawa Prefecture 904-2421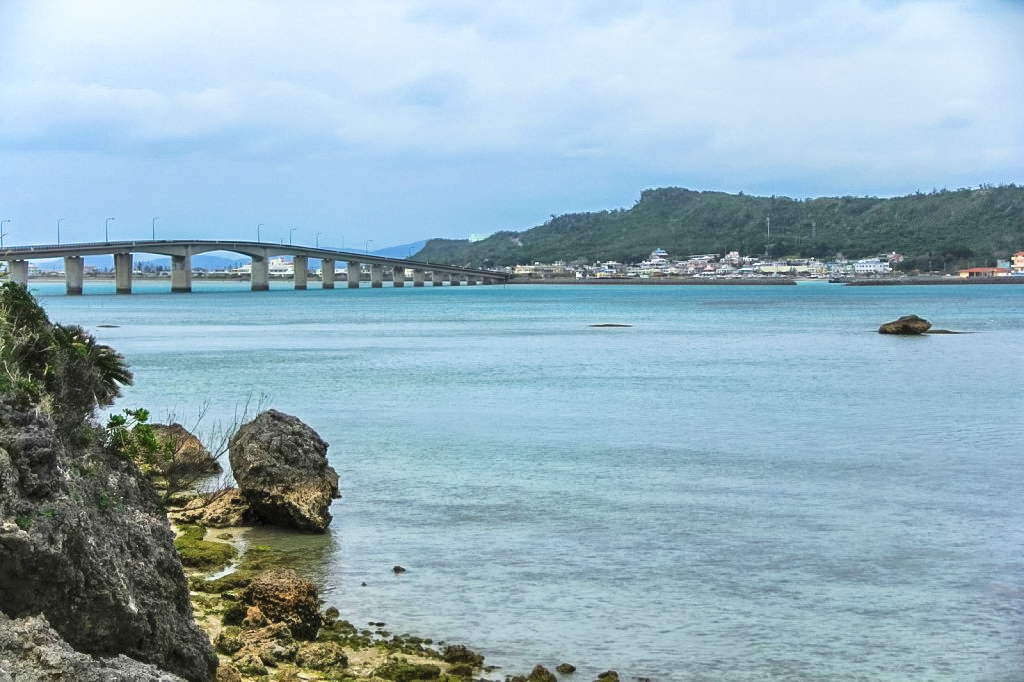 It's been a while since I've been do Hamahiga Island, but it's another one of those islands located east of Uruma City! Walk through the rocky formations at Muruku Beach and eat lunch with a stunning view at Santorini Cafe & Dining. There is a really resort with a nice restaurant on one end of the island called Hotel Hamahiga Resort and a really cute Bed & Breakfast on the other side called 413 Hotel & Cafe, the beach next door is great as well!
Address: Katsurenhiga, Uruma 904-2316, Okinawa Prefecture.
Do you have any other day trips you'd add to the list? Is there anything you'd recommend doing on these 5 islands? Leave me a comment below!
---