6 things you should know about me!
I've been seeing this post all over the blogosphere this week and i confess every time i read a new post i would wish my name was tagged at the bottom. After reading The Happy Type's post and i saw my name at the bottom i got so excited! Yes, i'm aware of the fact that i'm a weirdo! 😛 Now, go check out her lovely blog! The way this post works is, every blogger answers the questions posted by the person who tagged them, then they pay it forward by adding some new questions and tagging some more lovely bloggers! Thanks to Crystal and Erika for tagging me 🙂  Now, who's ready to get to know some random things about me?
1. What's your best memory? Like that day that stands out as absolutely perfect in your mind?
I feel like i should say my
wedding day
, because it was an amazing day but it was far from perfect!! I confess, i have a horrible memory, so that's the best i can do! Choosing the biggest day for my husband and I seems fitting, we were able to fly hom and spend some quality time with family/friends. No day is perfect but that day came pretty close.
2. Cake or Pie?
CAKE! I always have a sweet tooth and i'm always down for carrot cake or some red velvet cupcakes! (yum!) The only pie i LOVE is pumpkin pie with cool whip on Thanksgiving Day! It was always a tradition of ours to bring a homemade pumpkin pie for Thanksgiving Dinner at my grandparents house :).
3. What's your TV guilty pleasure?
We don't have cable here because the provider sucks… (we have apple tv), but back home my guilty pleasure was anything on TLC, usually 'Say Yes to the Dress' or 'What Not to Wear'. You would also find me watching 'Keeping Up with the Kardashians' or endless marathons of 'Law & Order: SVU'!!! I am tv show obsessed!! i've actually been thinking of writing a review post on the best shows i've seen before getting a job, because let me tell you i saw a lot of shows!!
4. What's your favorite blog to read?
I could never choose just one!! My favorite blogs to read are:
Bleubird
,
Love Taza
, 
The Nectar Collective
,
The Happy Type
,
Lost in Travels
,
We Took the Road Less Travelled
,  
Marshall's Abroad
,
Found Love, Now What?
,
Chimerikal
, among others!!
5. PC or Mac?
Mac all the way! I got my Macbook before my freshman year of college, as a gift from my Grandpa and i could never go back to PC. "Once you go Mac, you don't go back". Even when i use it at the library or at work i can't stand it, it's so damn slow and using Internet Explorer should be considered a crime!
6. What song is currently burning a hole in your playlist? Mountain Sound by: Of Monsters and Men, actually their whole cd is burning a hole in my car tunes! 😛 As well as Mumford & Sons' album 'Babel'!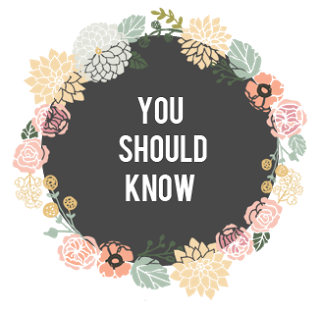 Tagging:                                                                                                      Questions:
Claire
                                          1. If money wasn't a problem.. what would be your dream destination? 

Isabella
                                                                                        2. Early bird or night owl?
Nicol
                                                            3. Any Pinterest Pin you would like to magically appear?
Amber
                                                                                        4. Who is your blog muse?
Britt
                                                                               5. Share your favorite family tradition!
Alyssa
                                               6. If you could see any artist/band live which would you choose?