Where we stayed in Bali, Indonesia
This blogpost is a first. The first time I've ever written a post about a trip straight after coming home and if you've been following for a while you know this NEVER happens. It usually takes me months before I feel like diving into editing/writing about a trip. I always say I get a little depressed after a trip ends and need some time to process it before sharing it. Enjoy!!
---
We just got back from 9 wonderful days in Bali and all of the relaxing we did actually got me inspired to blog! *hooray*
Anyways… I planned the trip myself (as always) and wanted to share a bit about where we stayed and why we stayed there. I ended up booking 3 AirBnb's in 3 different cities, something we enjoy doing everywhere we travel, to get a taste of different areas. All of the AirBnb's were a little different from each other. One was a private home, the other a private villa with only 2 other rooms, the other had a more traditional "resort" vibe.
I would like to note that I am suuper picky when choosing AirBnb's. This trip was hard to plan because there are thousands of amazing/cheap places to stay in Bali. I really wanted to stay in places that were unique looking (meaning they were pretty and looked warm/inviting) and of course had great reviews. Our budget was around $80 a night.
&nbsp
Seminyak, Kuta
&nbsp
Our first stop was Seminyak, only 30 minutes away from the airport (depending on traffic). I decided to start here because of it's proximity to the airport. Seminyak is touristy and definitely more city-like than the rest of Bali.
We stayed at Villa Samadhi, a 1 bedroom private house with it's own pool. My husband really wanted to stay in a place like this and I was really excited to have found this place!! This one was the cheapest of all 3, at $74 a night. Scroll down to read pros and cons.
PRO: Privacy, we had the house all to ourselves. Kitchen, stocked with some essentials, but you could easily stop at a market and buy food to cook. The owner lives next door, she was able to help us with renting a scooter and ordering food. Amazing outdoor bathtub (these are a big thing in Bali). Great WIFI.
CONS: The AC wasn't the best. We were a bit far from all the action, meaning we needed to rent a scooter to get to restaurants and shopping area. The Villa was hard(ish) to find.
&nbsp
Ubud
&nbsp
Our next stop was Ubud, the most popular destination, up in the mountains of Bali. Ubud is about an hour north of Denpasar Aiport, but most likely a longer drive thanks to the crazy traffic. This is also where you'll find all the culture and arts!
We stayed at Villa Viola in North Ubud. A private villa with 3 beautifully designed rooms surrounded by rice paddies. This one was probably our favorite and it was $80 a night.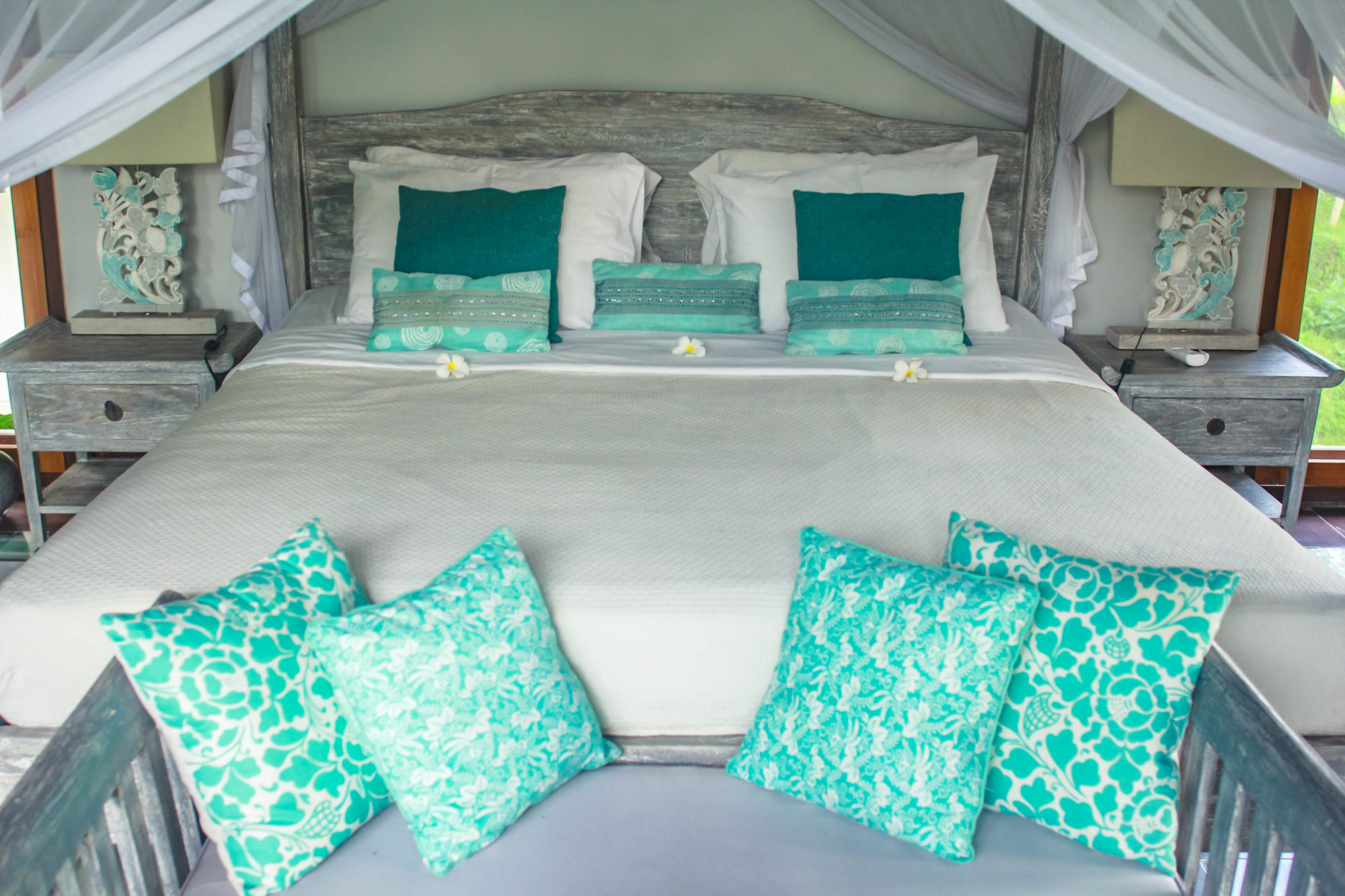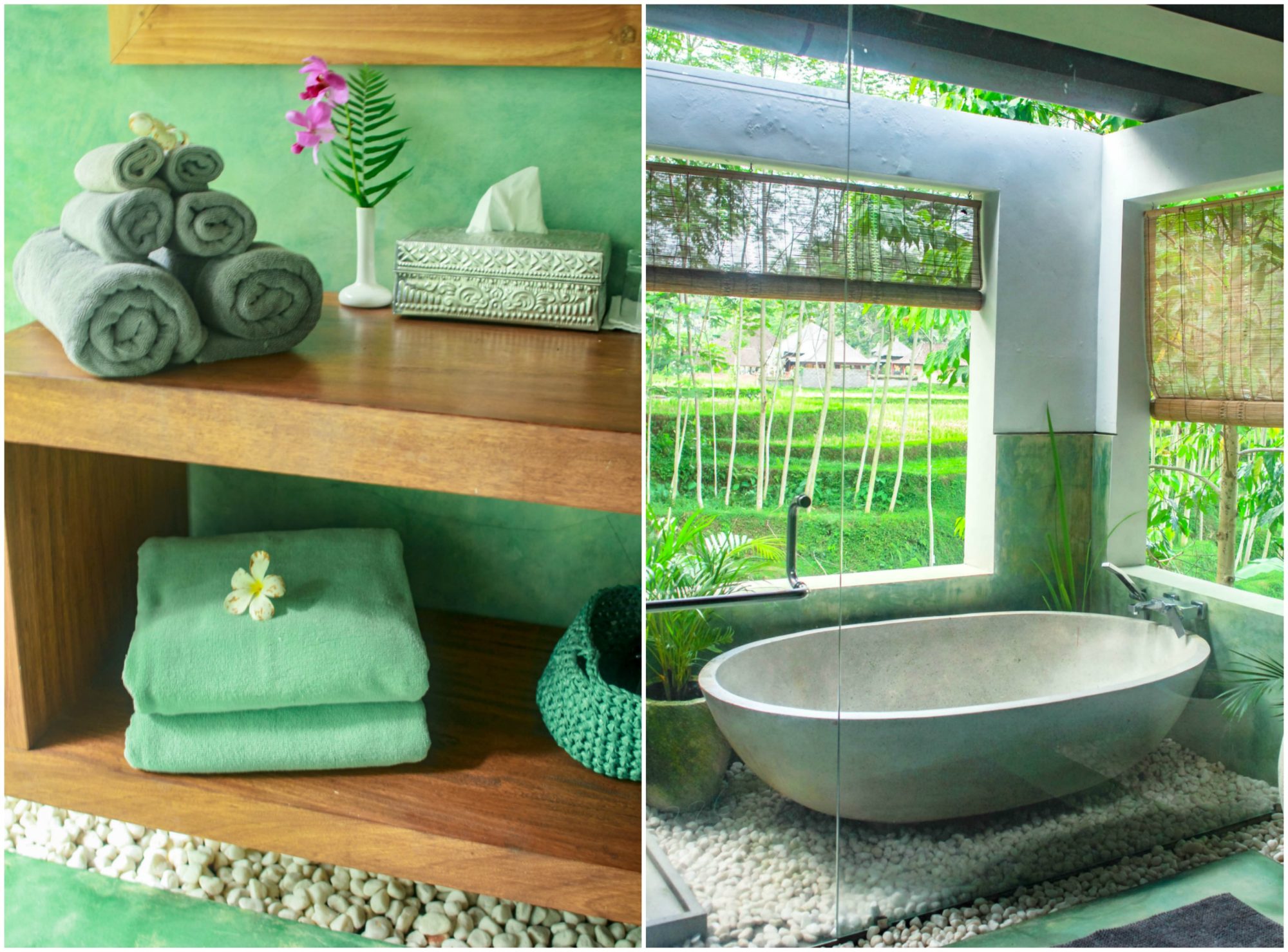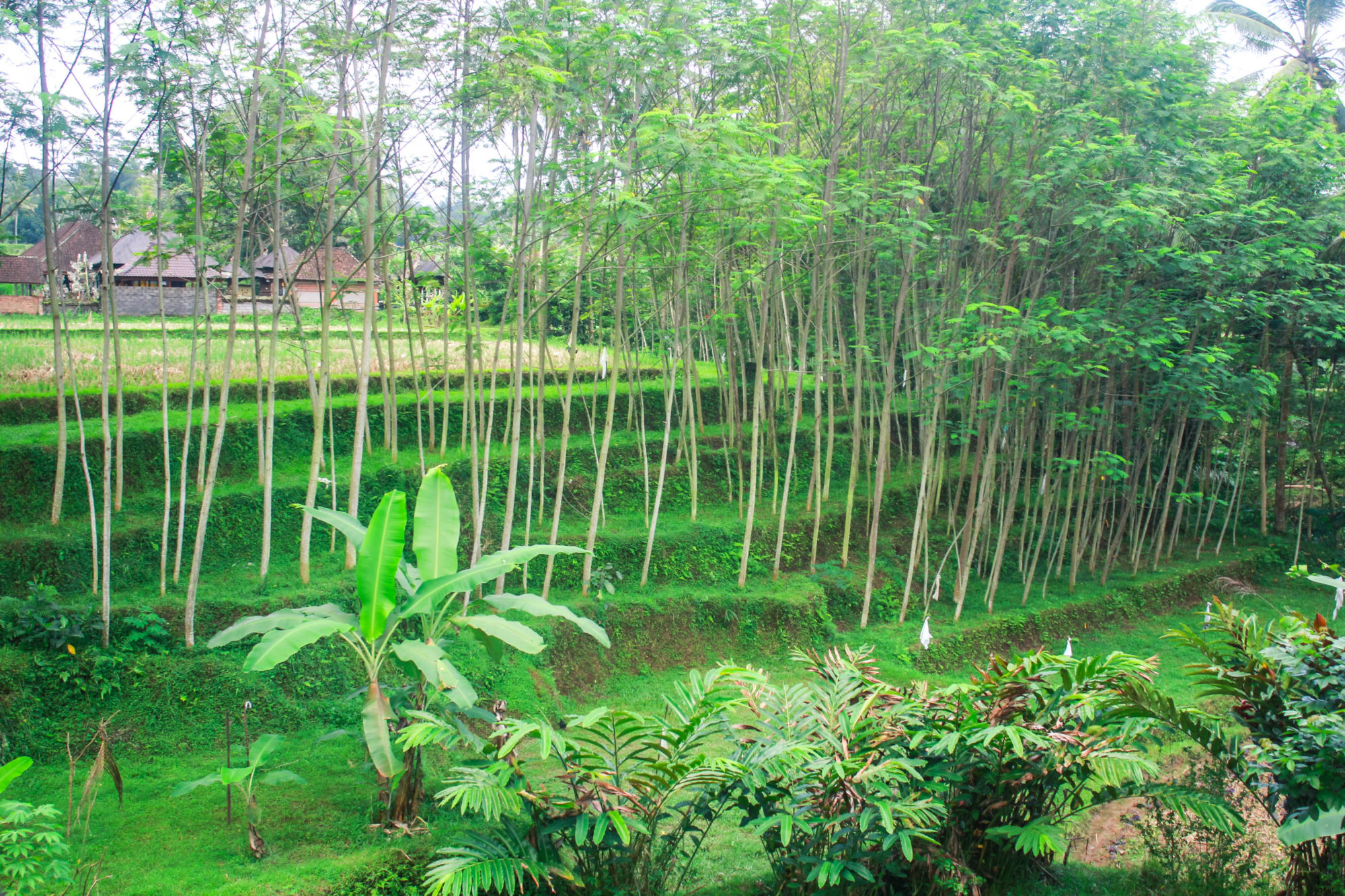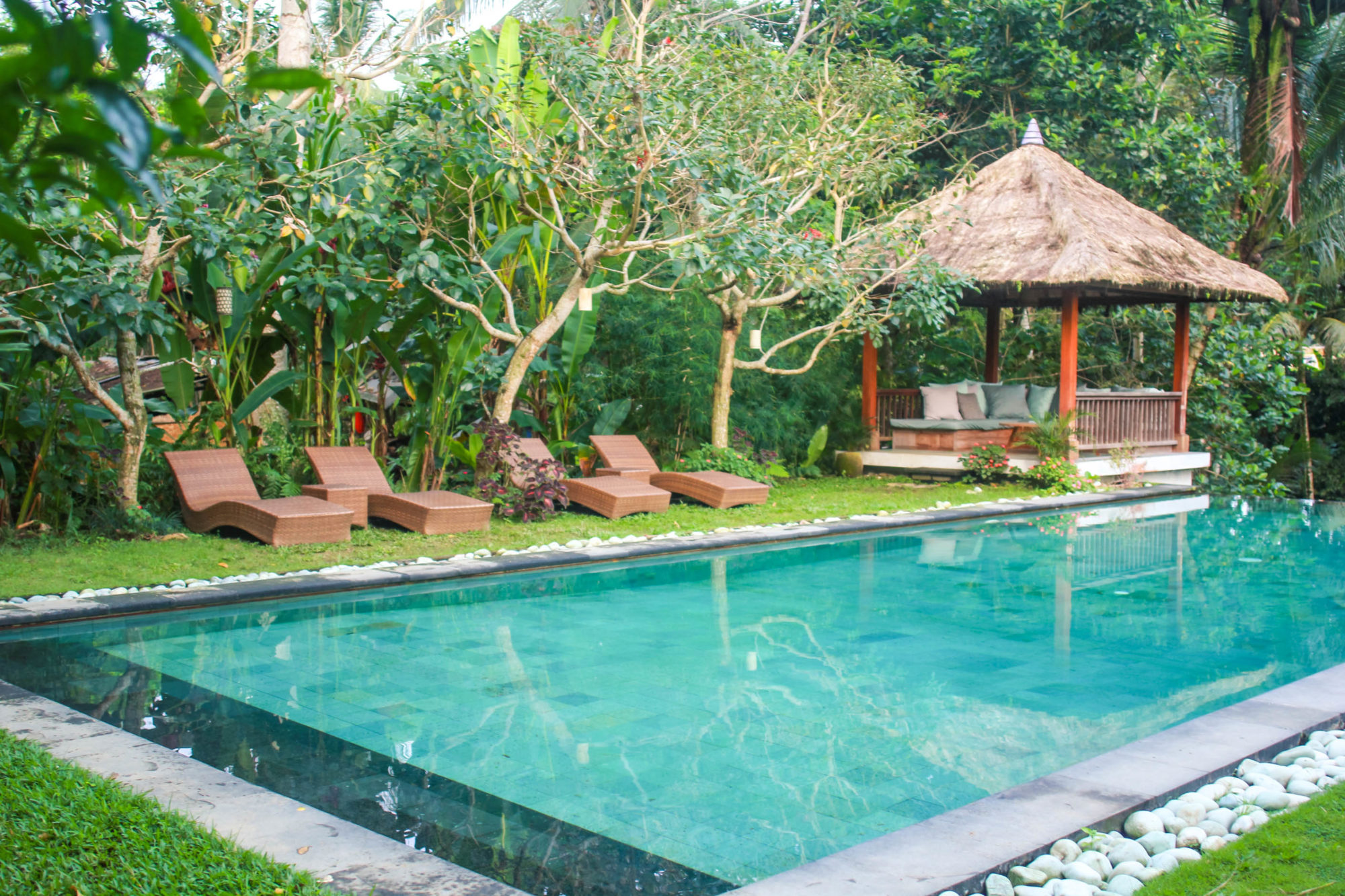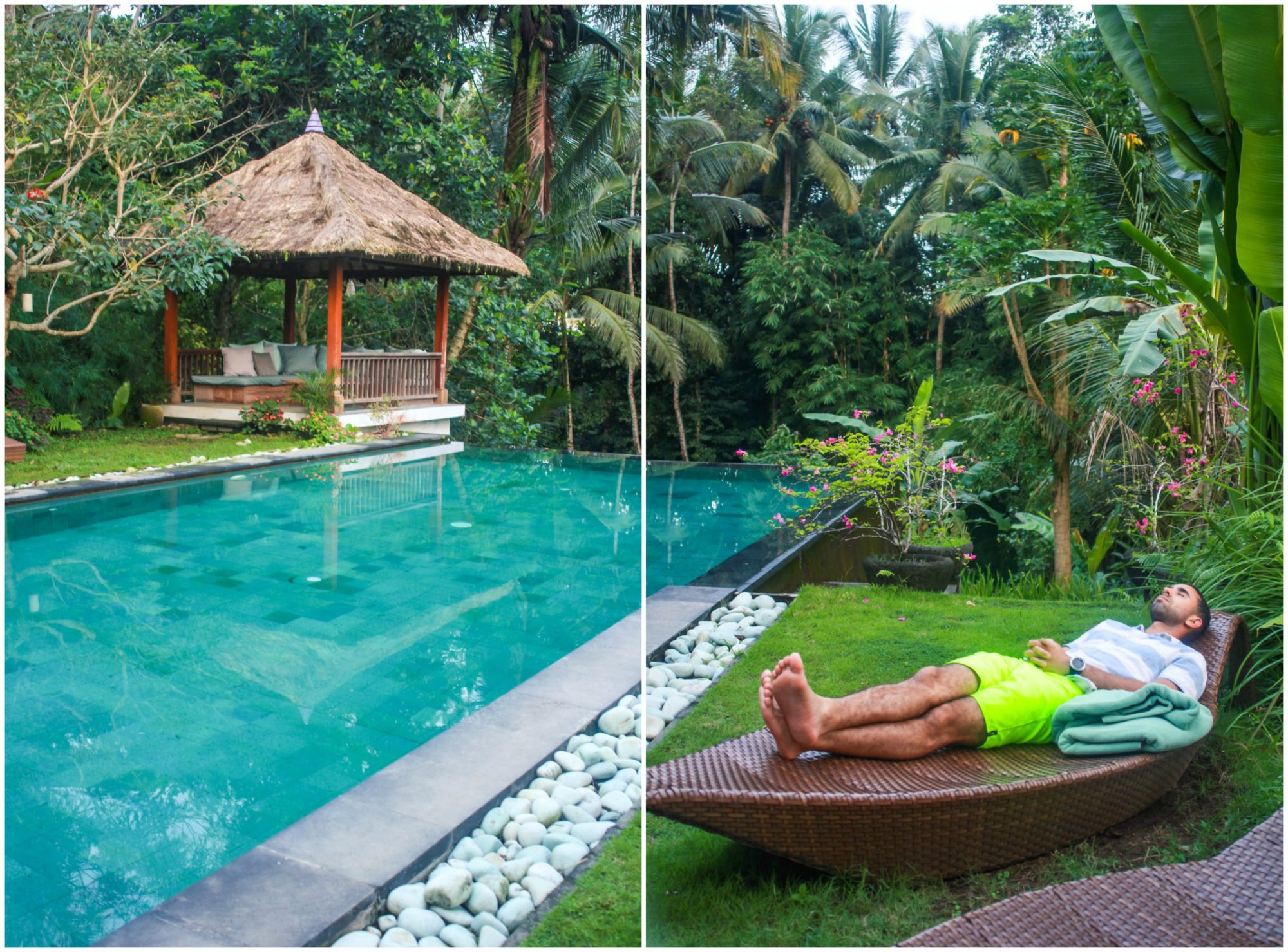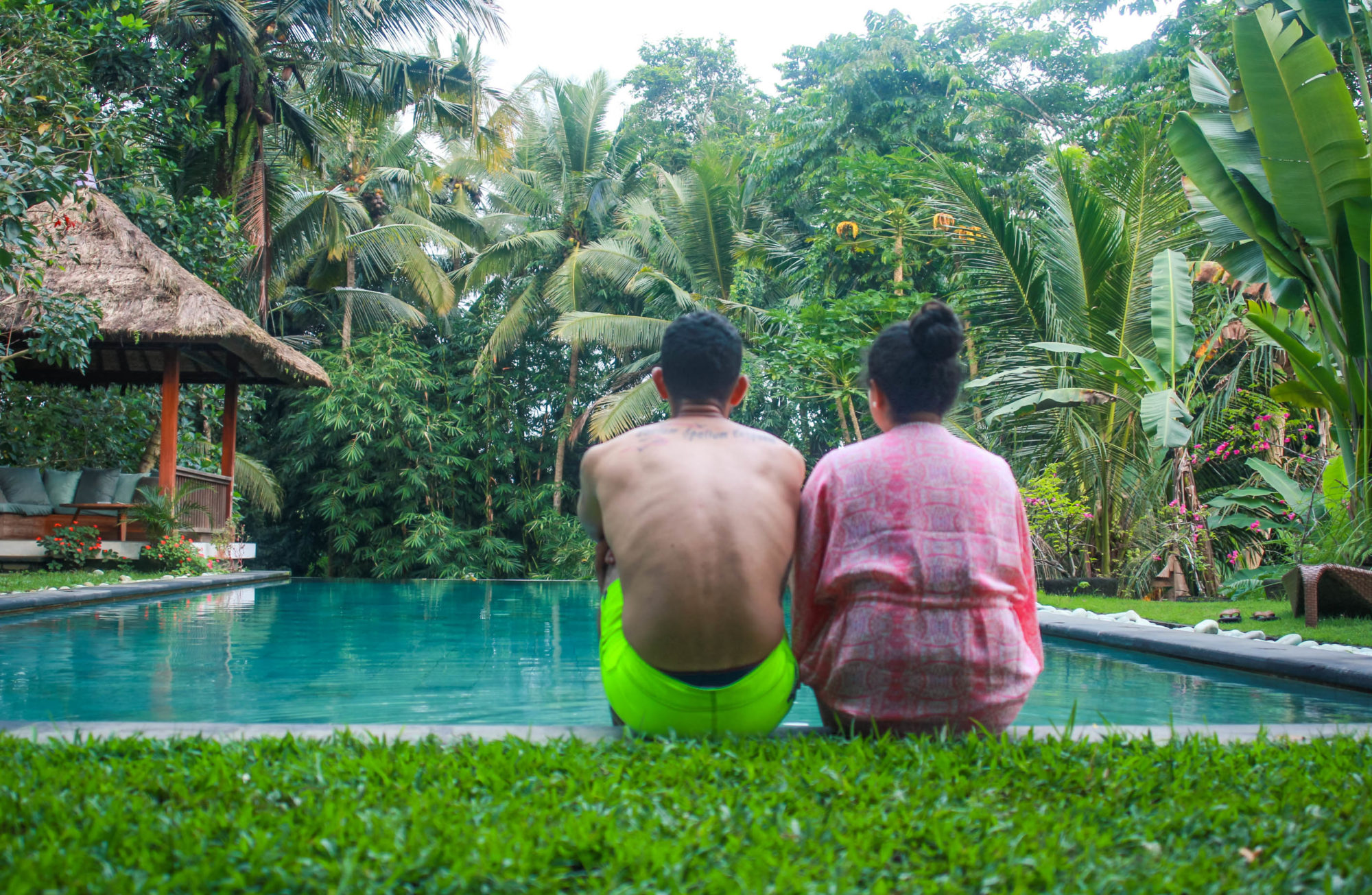 PRO: Free breakfast. Gorgeous bathroom and furniture (seriously a must for me). Great massages. Adorable cuddly kitty. Amazing staff and drivers. They have a TV with movies in the room. Owners husband was incredibly nice and talked our ears off! They gave us that tiny tin candle (pictured above) to take home with us, seriously the sweetest!
CONS: A bit far from Ubud center. There is no restaurant for dinner on site, so you have to go out to eat or order delivery.
&nbsp
Uluwatu, South Kuta
&nbsp
Our last stop was Uluwatu on the southwestern tip of the Bukit Peninsula and a huge surfer spot. It is only 30min south of the airport (depending on traffic) and we picked strategically for this reason, so we wouldn't stress going to the airport.
We stayed in an eco-limestone cabin at La Joya, a more resort like AirBnb close to Balangan Beach. This one was the "priciest" at $82 a night.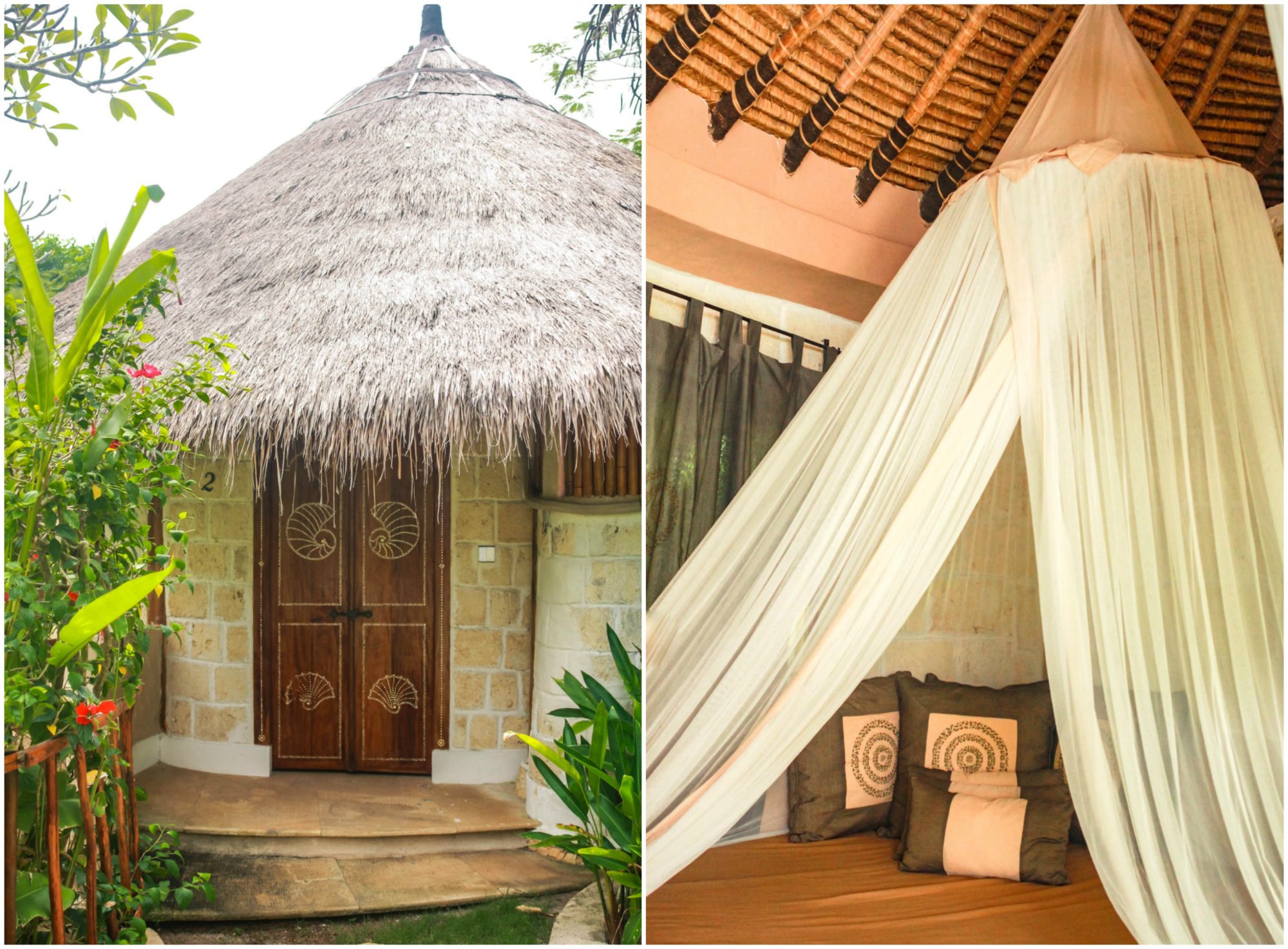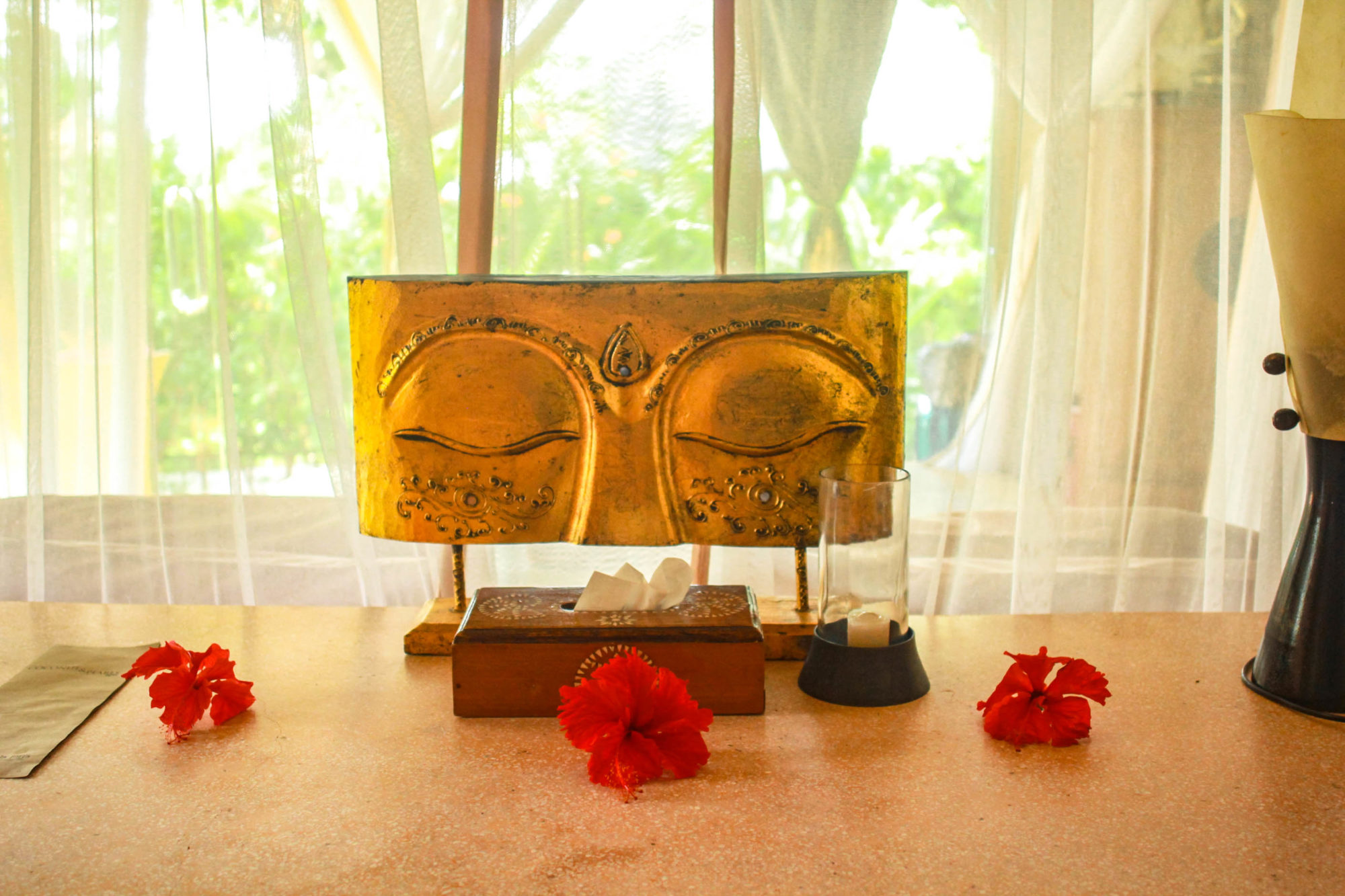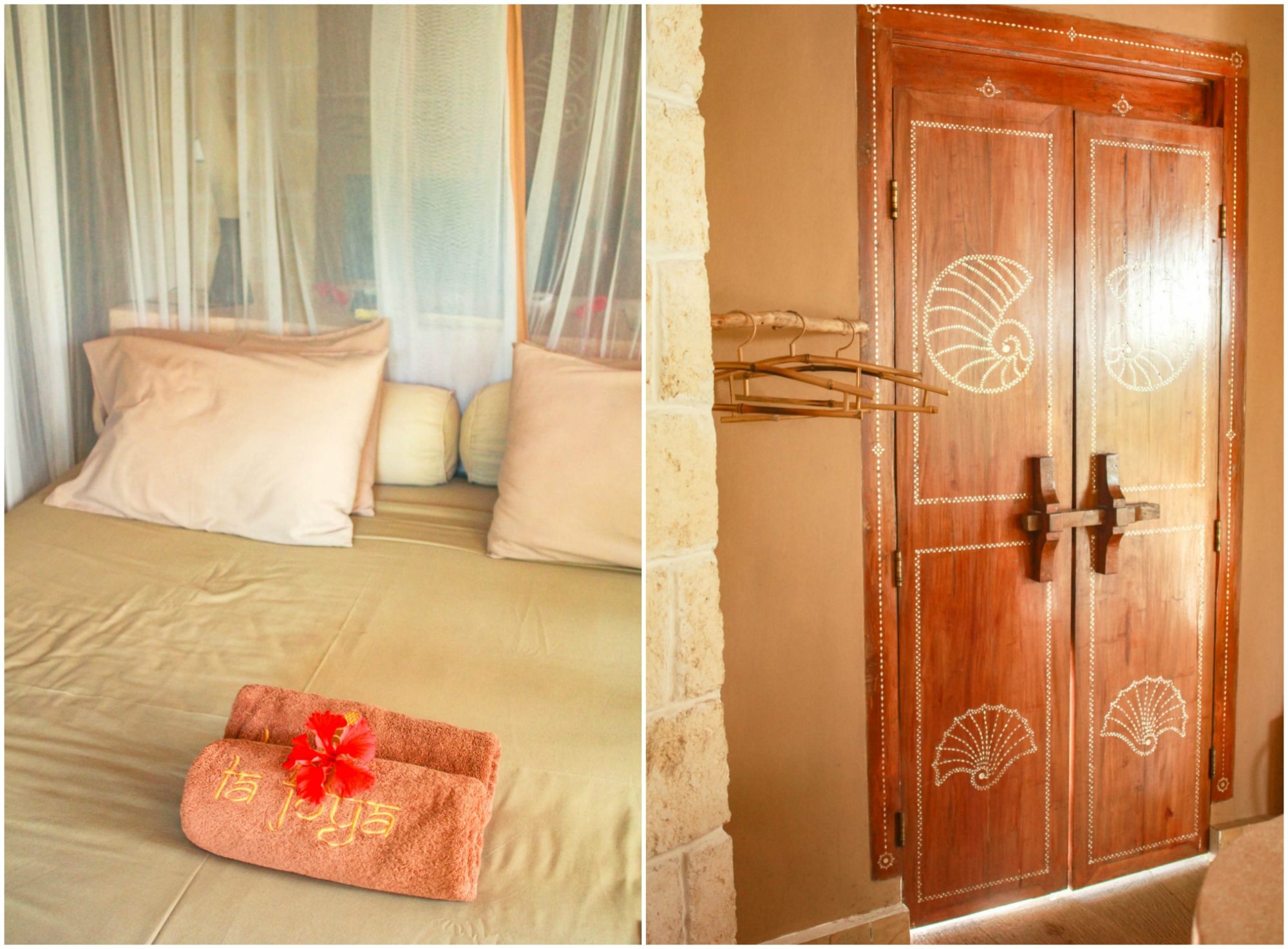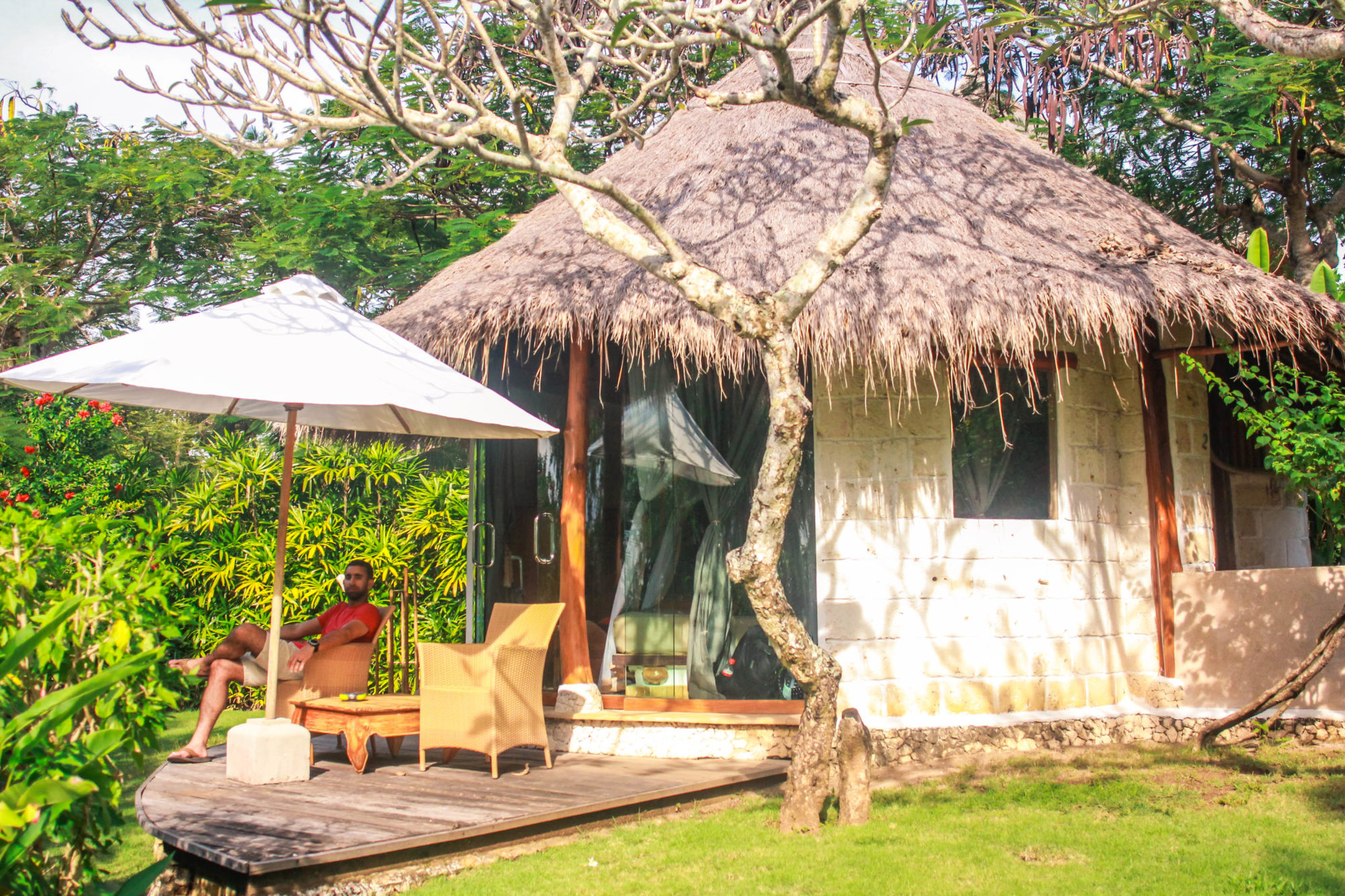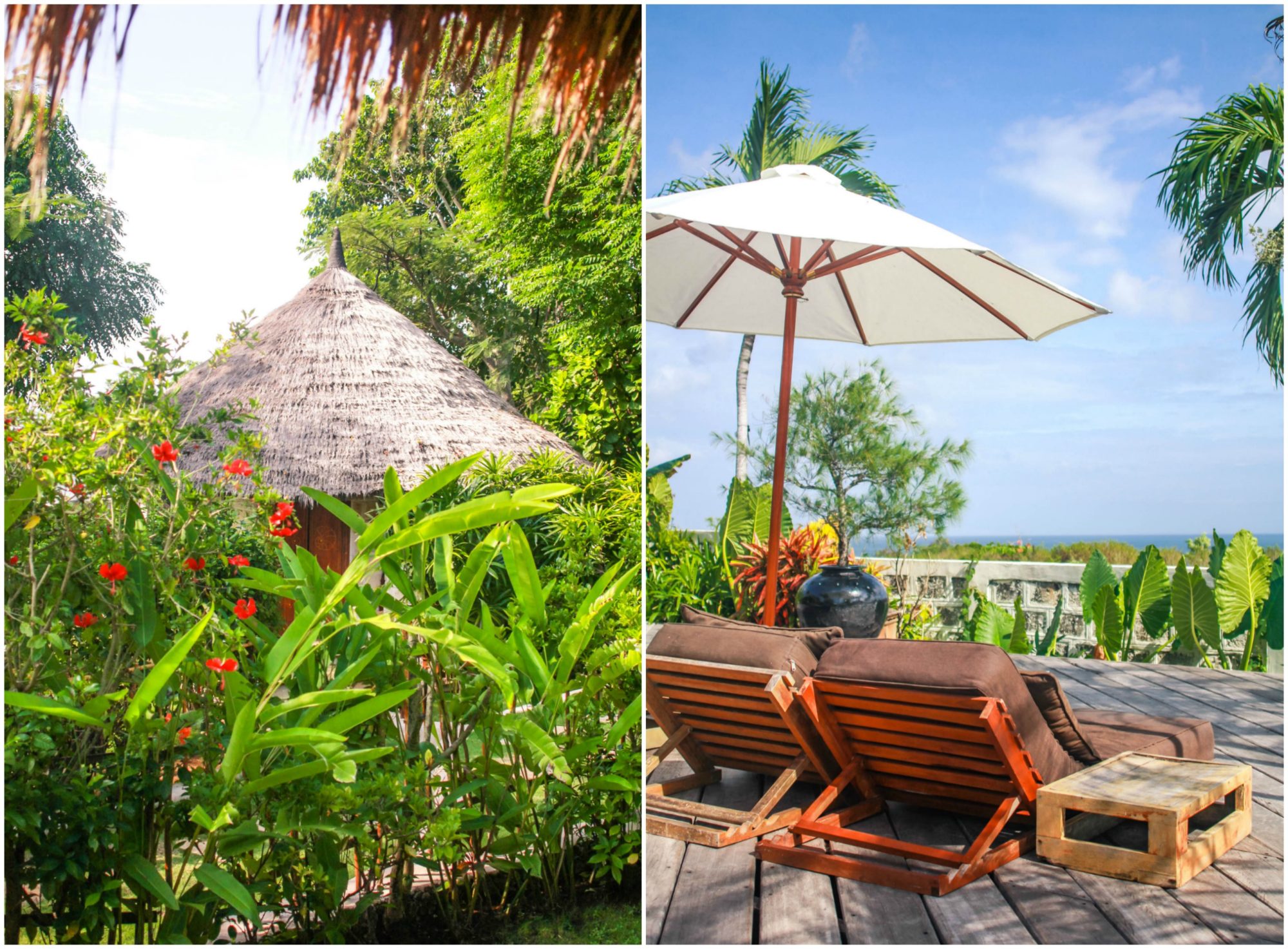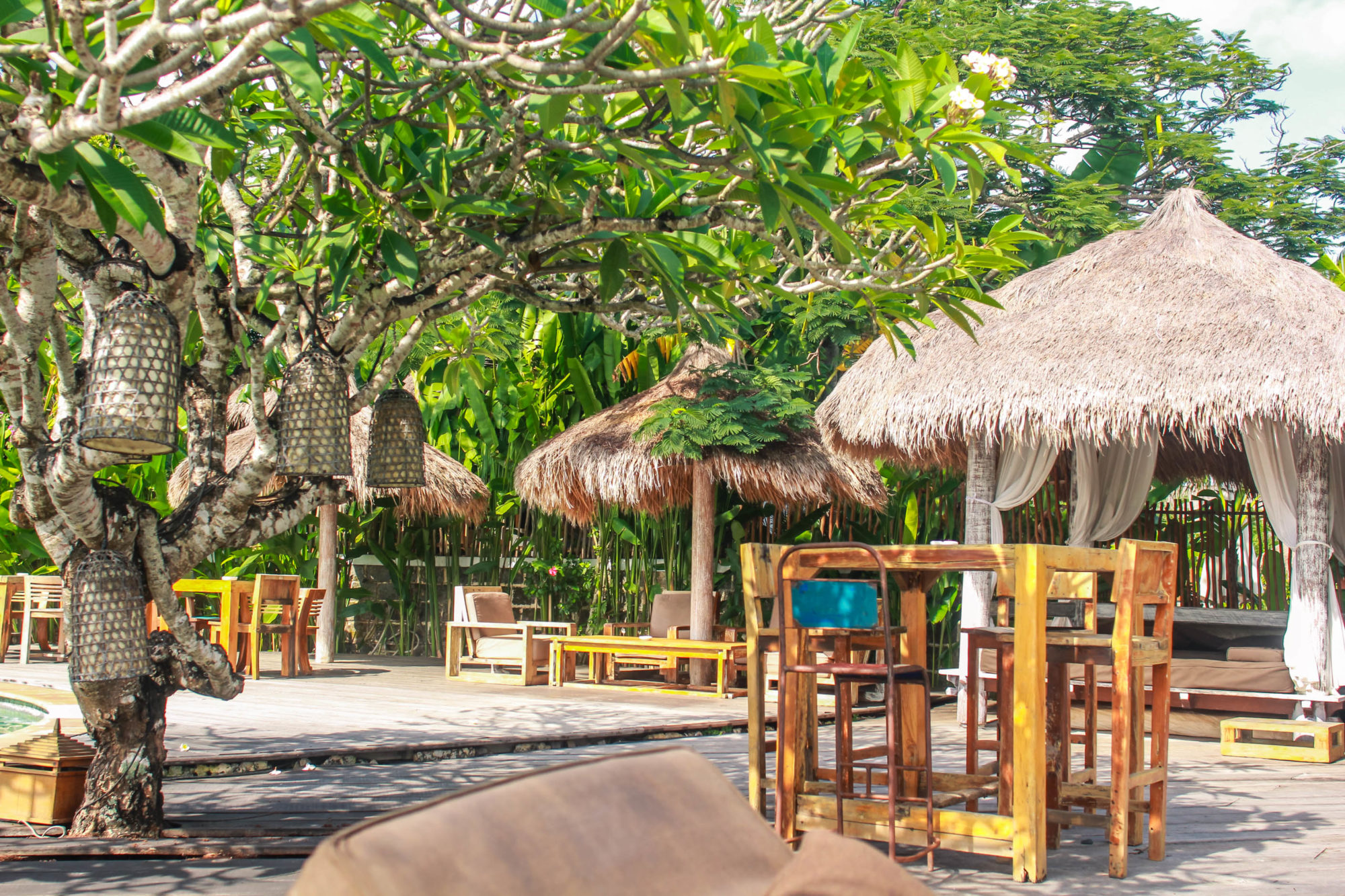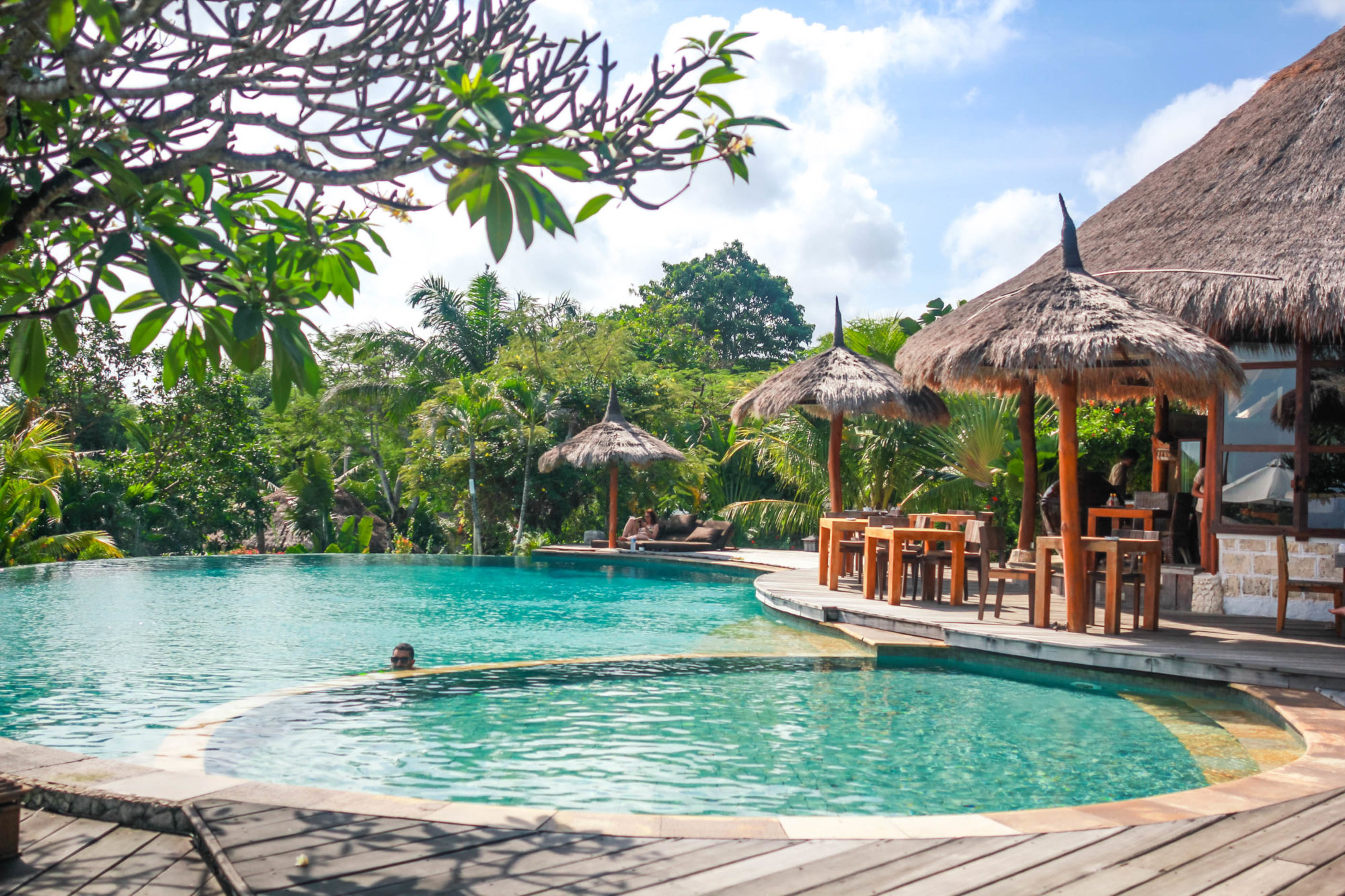 PRO: Free breakfast. Restaurant serves lunch, dinner and drinks by the pool. Balangan beach access. Coupon for 1 free mixed fruit smoothie and a 15min massage.  Two pools. Hotel has scooter rentals.
CONS: Very secluded. Small bathroom, no bathtub and hot water doesn't last. No locks in room.
---
If you're headed to Bali soon and feel overwhelmed by the options on the AirBnb I really recommend these 3 places!! Each of then has a few cons (which is totally normal), but I promise the pros outweigh them!! These places would work perfectly for a couple, 2 friends and maybe a family with a small child.
If you've never used AirBnb I urge you to give them a try for your next trip, you won't regret it. Use my link to sign up to AirBnb and receive $40 off of your first trip of $75 or more.
Read more about our trip to Bali:  Seminyak | NEWbali Tour | Batuan Temple | Taman Ayun Temple + Bali Coffee | Balinese Cooking Class | Monkey Forest | Ubud Market | Uluwatu Temple |