Okinawa Churaumi Aquarium
We finally visited the place i've been wanting to go since we first got the news of our PCS. If you research Okinawa, one of the things that will pop-up is this awesome Aquarium, especially since it was awarded the Guinness World Record for having the largest tank in the world (now the Georgia Aquarium has the largest).
The name "Churaumi" was chosen because "Chura" means "beautiful" or "grateful" in the Okinawan Japanese dialect, and "umi" means "ocean" in Japanese (source:
Wikipedia
). We picked up one of my husbands work friends and made the 60 min drive to the Ocean Expo Commemorative National Government Park located in the northern city of Motobu, Okinawa.
On our way we passed by our favorite beach spot in Nago and stopped for pictures 🙂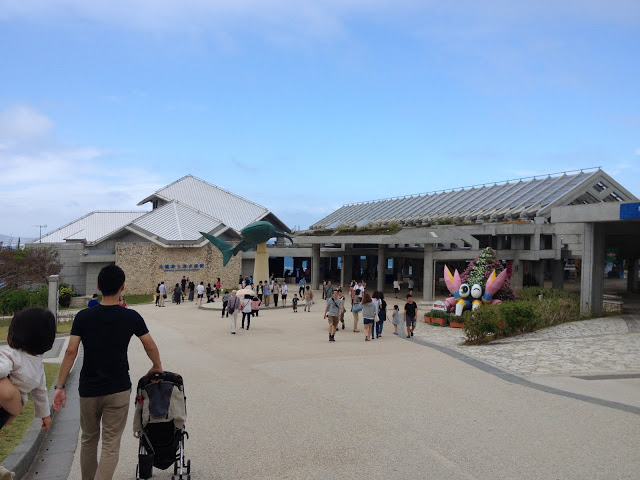 i love how the japanese make such cute things.
i fell in love with these cute signs 😉
This is the main tank called the Kuroshio Sea. They have whale sharks and manta rays kept along side other fish in this gigantic tank. Every so hour they have a diver that goes into the tank with an underwater camera, hence the projector in the picture below.
This is another part of the main tank.
On the back side of the Aquarium they have pools with Manatees, Sea Turtles and Dolphins.
After the dolphin show there was nothing more to see so we decided it was time to leave and get food!! Husband had heard about a delicious pizza place near the Aquarium and after quickly searching online we became determined to find it. It ended up being such an easy find (yay!).
I present to you: Pizza in the Sky
This was the view from the "sky". I swear Okinawan views never disappoint, though i wish we had gone on a more sunny day.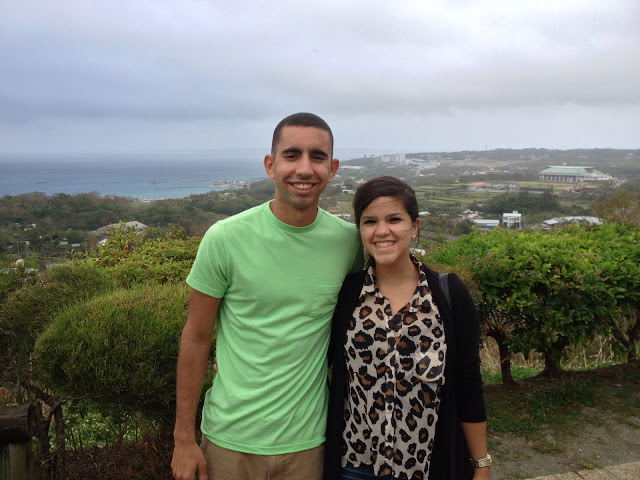 They had traditional japanese seating inside and normal tables outside.
I've fallen in love with liquid sugar 😛 (YUM!)
This is how this place works: You write down your name, how many people are in your party and what type of seating you prefer, then you wait/take pictures while your name is called. Then you order your drink and your pizza, but you can only order a size, small or medium. They give you the "pizza of the day", ours had corn (yes you read right, corn!! its a normal thing here), onions, peppers, bacon and pepperoni. It was the best pizza i've eaten in such a long time.
Oh and you eat it with chopstick too, who would've thunk. It actually helped you pick the pizza up without burning yourself. The Japanese think of everything.
The day was a bit gloomy because there is a typhoon passing beside us, but we made the best out of our day and we had so much fun!! 😀 I hope you enjoyed the photo bomb!!! haha i took so many pictures that i couldn't help myself.
xoxo