Life Update // We're Moving!!
After 6 years of living our best life in Okinawa… the time has come to say sayōnara to Japan, although I'd prefer to say matane which means "see you later". I am 100% sure we will be moving back at some point (we love it that much), so it feels better to not say goodbye, but instead say see you soon. Back to our news, we are going back to where it all started…
WE ARE MOVING TO NORTH CAROLINA!
We've actually known since February, which is kind of crazy, because usually you don't get orders that early. I was in complete denial for the longest time. G (my husband) was stationed at Camp Lejeune before he got orders to Okinawa, so I was sooo sure we wouldn't be going back there… HAHA! Looking back I feel stupid for thinking that and probably jinxed myself saying that over and over again. We actually didn't even get to put in our "top 3" list of places we wanted to move to next.
A couple of months later I realized that I slowly moved into acceptance. What helped was finding things to get excited about, like: being closer to family, having a bigger house with more than one bathroom (!!), newer car, getting to explore the states, etc.
We're already on the waitlist for housing on base, have been since April, although I wish we had gotten our application in a little sooner. I'm praying we get a house at least before Christmas (!!) but obviously any sooner would be even better; crossing our fingers.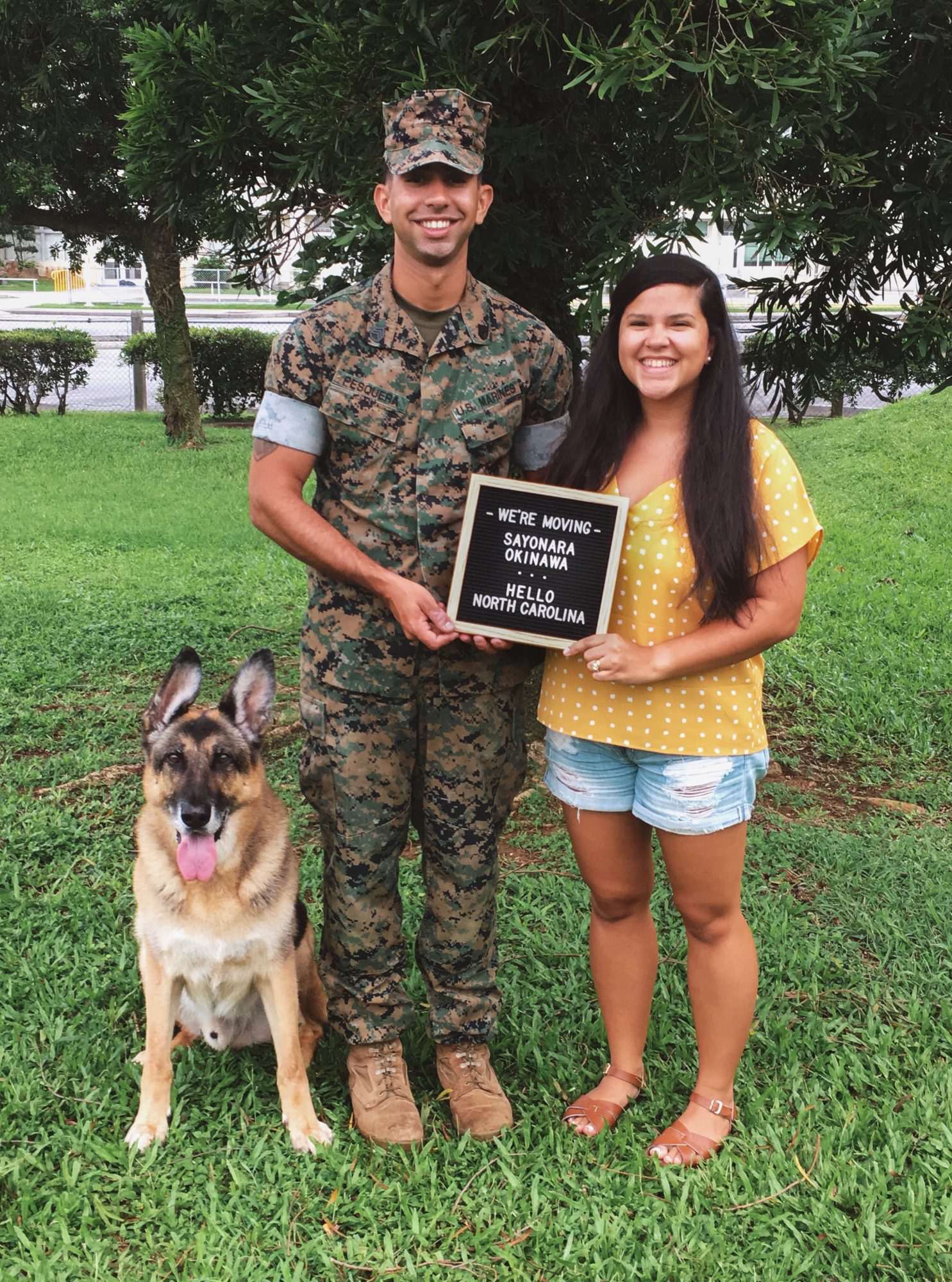 Anyways, we are currently working on #allthethings we need to PCS… this process is so overwhelming! We've slowly started selling things we have around the house that we don't want to bring with us… I already teared up when I took down all of our kitchen decor!! But also scheduling movers, inspections, cleaners, etc.
The most stressful of all is trying to get this (not so) little island dog of ours home. We've finally figured out the how – we're using Sarah's Pet Paradise, but still working on the when and the other how… paying for it. I started a GoFundMe page where you can read all the details. I would really appreciate your help, whether it's by donating and/or sharing.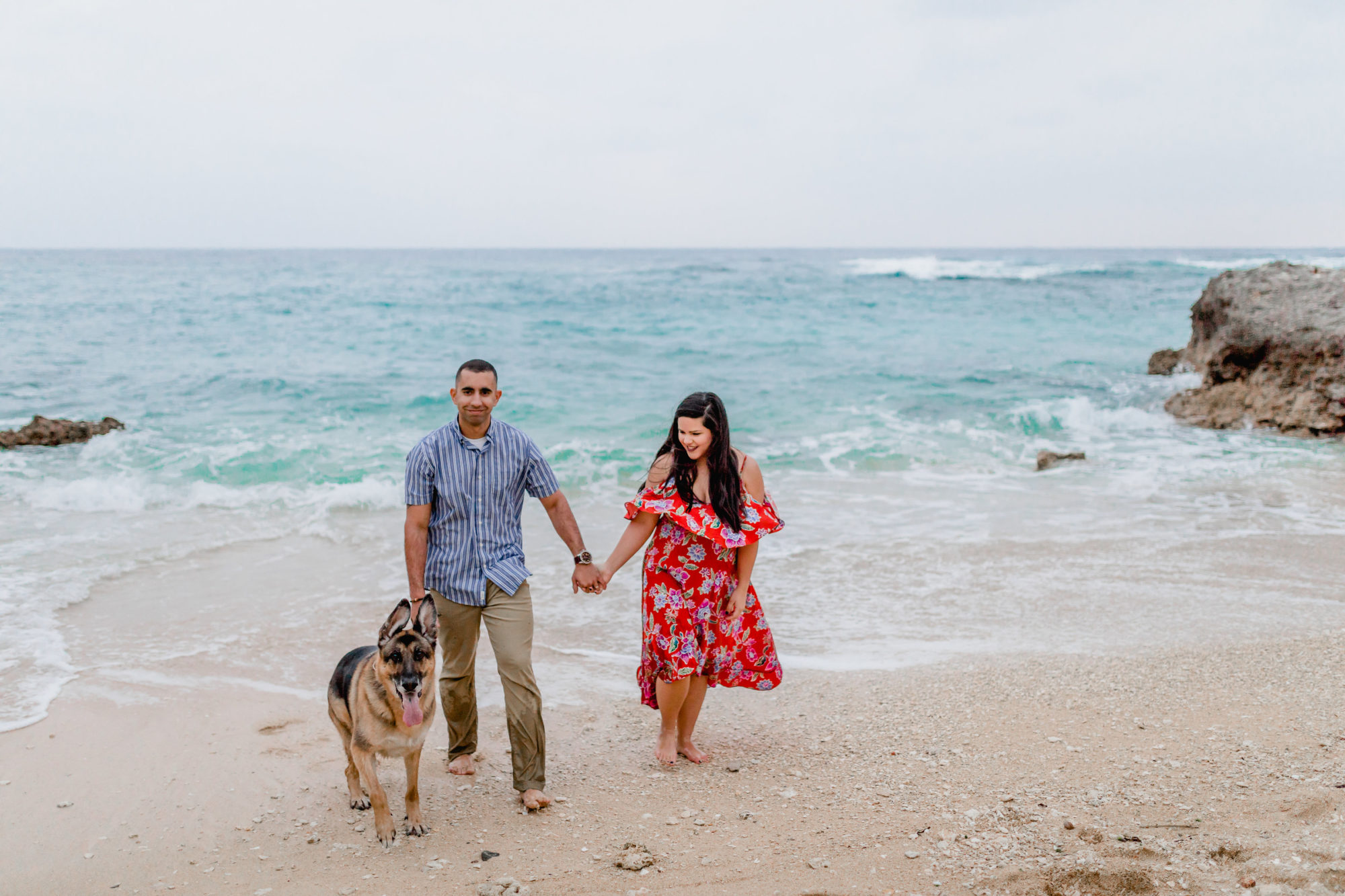 I can't believe our time here is almost over, it feels absolutely surreal. This little island is home, it's everything we've known as a couple. I'm going to miss everything from: driving down the same roads, the tiny cafes, the Okinawan people, our favorite restaurants, the beaches, our friends, our apartment, and soo much more!! It hasn't really sinked in… but trust me there will be so many tears coming soon!
Anyways… we're focusing on squeezing in all the things we've yet to do. I wrote them all down on a poster board and taped it to a wall in our entryway to keep us accountable. T – 7 weeks! *insert crying emoji here*
And for those wondering.. yes, I will continue blogging!! I still have so much to catch up on, like Bali, our last trip to Mainland Japan, and so much more of Okinawa! I'm also hoping we can do monthly adventures around North Carolina / neighboring states and I will be blogging about those of course!! Excited about this next adventure of ours!