One of my lovely readers,
Southern Roots & Combat Boots
, a fellow instagramer and Marine Significant Other, left me a comment yesterday letting me know that she nominated me and my blog for a Liebster Award!! I read the word "award" and my reaction was "WHAT?!", "ME?!". Now you may be asking yourself "what the heck is a Liebster Award?" and don't worry i asked myself the same thing when i read it.
I googled it and found a lovely explanation on
The Pollock Potluck
. Jen from
Team Bowen
 (who nominated Ashley from The Pollock Potluck) described it as "a networking tool for new bloggers, to recognize 'up and coming' bloggers with less than 200 followers. Liebster is a German word meaning: sweetest, kindest, dearest, beloved, lovely, kind, pleasant, valued, cute, endearing and welcome". How lovely is that, an award that recognizes the small blogger who's just starting out and wants to make it into the big blog world, but hasn't yet. 🙂
Here's how it works:
1. Answer 11 questions from the nominator.
2. List 11 random facts about your self.
3. Create 11 questions for your nominees.
4. Present the Liebster Blog Award to 11 blogs of 200 followers or less,
 leave a comment on their blog to let them know they've been chosen.
5. Copy and paste the blog award on your blog.
1. Who or what inspires you?
Well know bloggers inspire me beyond belief. Why? Well i've been reading blogs since i started working at Forever 21, 3 years ago, working there definitely sparked in me an interest for fashion and blogging. Especially since our visual merchandising memos usually included outfits and style inspiration from fashion bloggers. Just seeing where blogging has taken most of the girls i follow, inspires me even more. I mean, getting deals with designers and stores, the travel they get to do, the chance to experience Fashion Week and sit in the front row, it all just astounds me.
I am not a fashion blogger because my blog has been geared more towards my life and where i stand right now, which is newly married and living abroad, but i do wish to make it in the blogging world even if it's not the fashion blogging world.
2. What makes you happiest?
Being able to experience the island of Okinawa with my husband. Especially knowing that if things would've not gone our way i would still be stuck in Puerto Rico while he is here for 2 whole years… I am really grateful for the chance to experience this together.
3. Quick, you're having a craving! What is it?
A
mofongo
, which is a fried plantain-based dish from Puerto Rico. (it's to die for)
4. What's your favorite book?
The Time Traveler's Wife by: Audrey Niffenegger
5. If you're having a horrible day, what's the first thing you do to make it better?
Get home and take a hot bubble bath.
6. Where is your favorite place to be?
Home Sweet Home.
7. One word to describe your relationship.
Grounded, i am exactly where i am supposed to be, with the person i am supposed to be doing it with.
8. What's your biggest pet peeve?
Right now, it's negative people on island, people that spend their time nagging instead of enjoying all the beauty this island has to offer.
9. Do you have any hobbies?
The internet is my hobby, lol! Blogger, Tumblr, Instagram, Pinterest.
10. What's your favorite recipe to make?
My husband is the chef in this household, so i don't cook much but i made a Barbeque Chicken Pizza from scratch for Valentine's Day and i was incredibly proud about how it turned out! I'm also good with baking 🙂
11. Do you have any pets?
No, i am not a pet person, even though my husband is dying to get a small dog.
11 random facts about me:
1. i am super short! 5'0 ft. tall to be precise 🙂
2. i have 18 credits left to have a Bachelor's Degree in Information and Journalism.
3. i have extreme baby fever whenever i see Japanese babies, they are just too adorable!!!
4. i got my driver's license when i was 20, because i was scared of driving.
5. i strive for my blog to bring in some income into our household.
6. i am pretty crafty.
7. i love to travel and i can't wait to explore more of what Asia has to offer.
8. i hate surprises. An ex-boyfriend of mine threw me a surprise party for my birthday, i just walked in my house, everything was dark, i turned on the lights and there were almost 50 people in my backyard. I had nightmares about it and since then i can't stand not knowing.
9. like every girl i have an unhealthy obsession with clothes, it seems like the amount i have is never enough.
10. i love indie rock, alternative rock, folk rock 🙂 I am into mellow/low-key music.
11 questions for my 11 nominees:
1. Why did you start blogging?
2. What is that one pin you just wish you could create?
3. What item don't you ever leave the house with?
4. What's your favorite TV show at the moment?
5. If you could walk into an airport and pick a destination, Where would you go?
6. Where do you shop the most?
7. Which language would you like to master?
8. Describe your perfect "date night".
9. What would your wedding style be?
10. Who's your favorite blogger? Why?
11. Where do you see yourself in 10 years?
11 nominees:
i only follow 10 blogs with 200 followers or less, so i guess 10 will do 🙂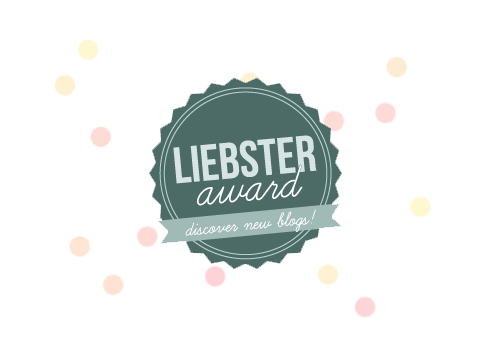 I want to thank Brittany from 
Southern Roots & Combat Boots
 for nominating me!! 🙂