Imperial Palace East Gardens (皇居東御苑)
The third day of our trip to mainland Japan started with lots and lots of rain. I forgot to bring an umbrella with me, so we had to wait until the Navy Exchange in our hotel opened. After, we made our way to the Imperial Palace, we had planned to visit the day before but a closed gate awaited us after our train ride to Chiyoda. It was the perfect day for a stroll around the gardens, it was chilly, foggy and rainy. We were also very disappointed that we couldn't see the actual Palace, but we had fun walking around and snapping pics. My favorite part were the leaves showing off their gorgeous shades of autumn.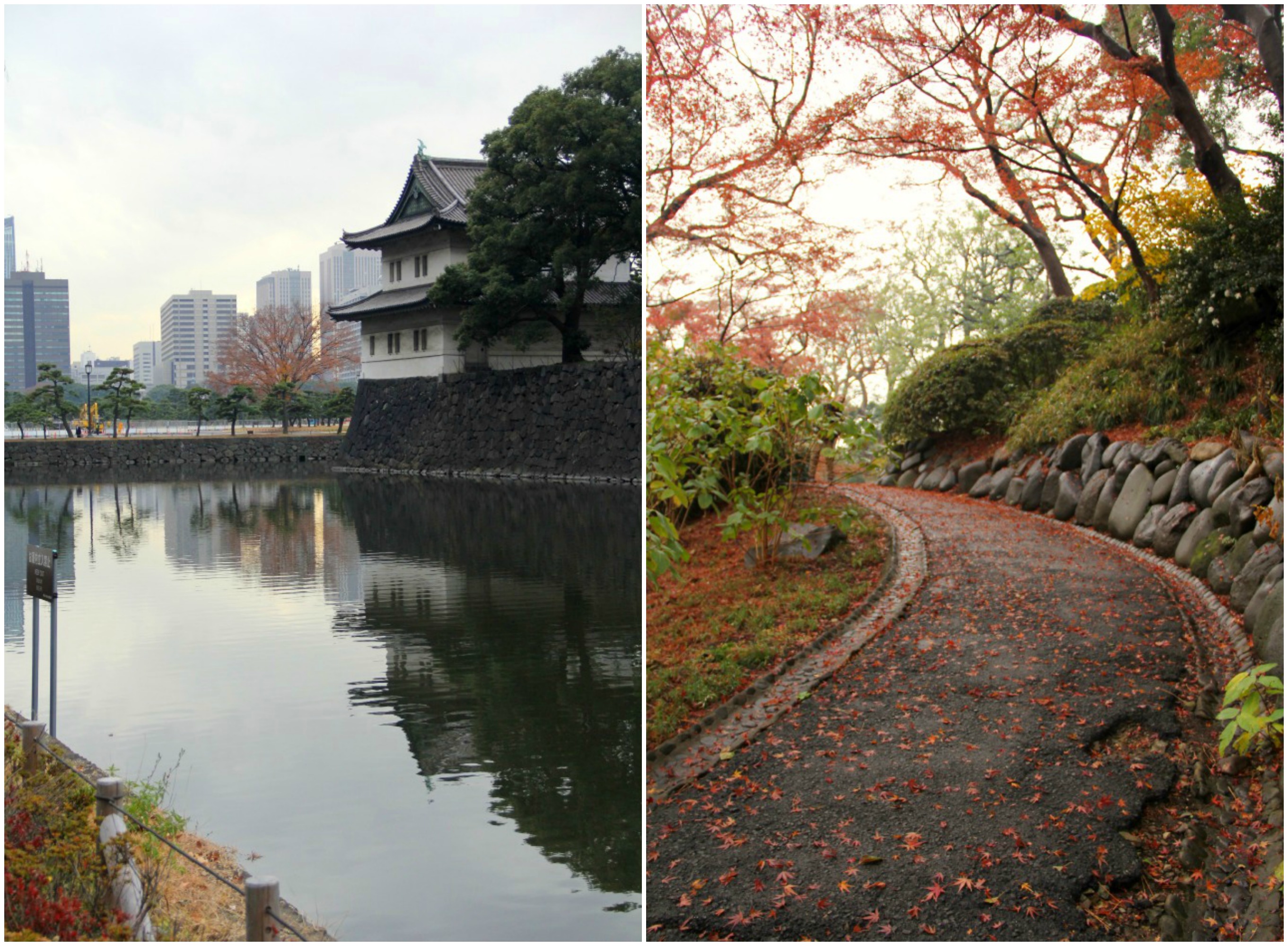 Q: Have you ever visited the Imperial Palace Gardens in Tokyo? If not, is it in your bucket list?!