Uluwatu Temple and Kecak Fire Dance
Our last two days in Bali were spent by the water in South Kuta. Swimming, reading and drinking watermelon juice at our hotel pool, and laying down at Balangan Beach. Both days we rented a motor bike from our hotel in the afternoon to explore. We rode to Uluwatu Temple, one of six key temples that are believed to be Bali's spiritual pillars, to experience the Kecak Fire Dance.
The Uluwatu Temple is located on top of a cliff, 250 feet above the Indian Ocean, which means it has a breathtaking view!! There's a small forest in front of the temple which houses hundreds of grey long-tailed macaques which are believed to guard the temple. They are swift pickpockets, so dress as minimally as possible and keep your belongings close. Read more about the temple – here.
The Kecak Fire Dance is the most unique Balinese dance. It starts around 6pm (sunset time) at the amphitheater inside temple. A group of about 70 men come onto the stage with their hands up and chanting "chak" repeatedly. After a while more dancers in incredible costumes appear and perform Ramayana, an old Indian epic poem. You will get an English translation of the performance when you pay. Read more about the epic poem – here.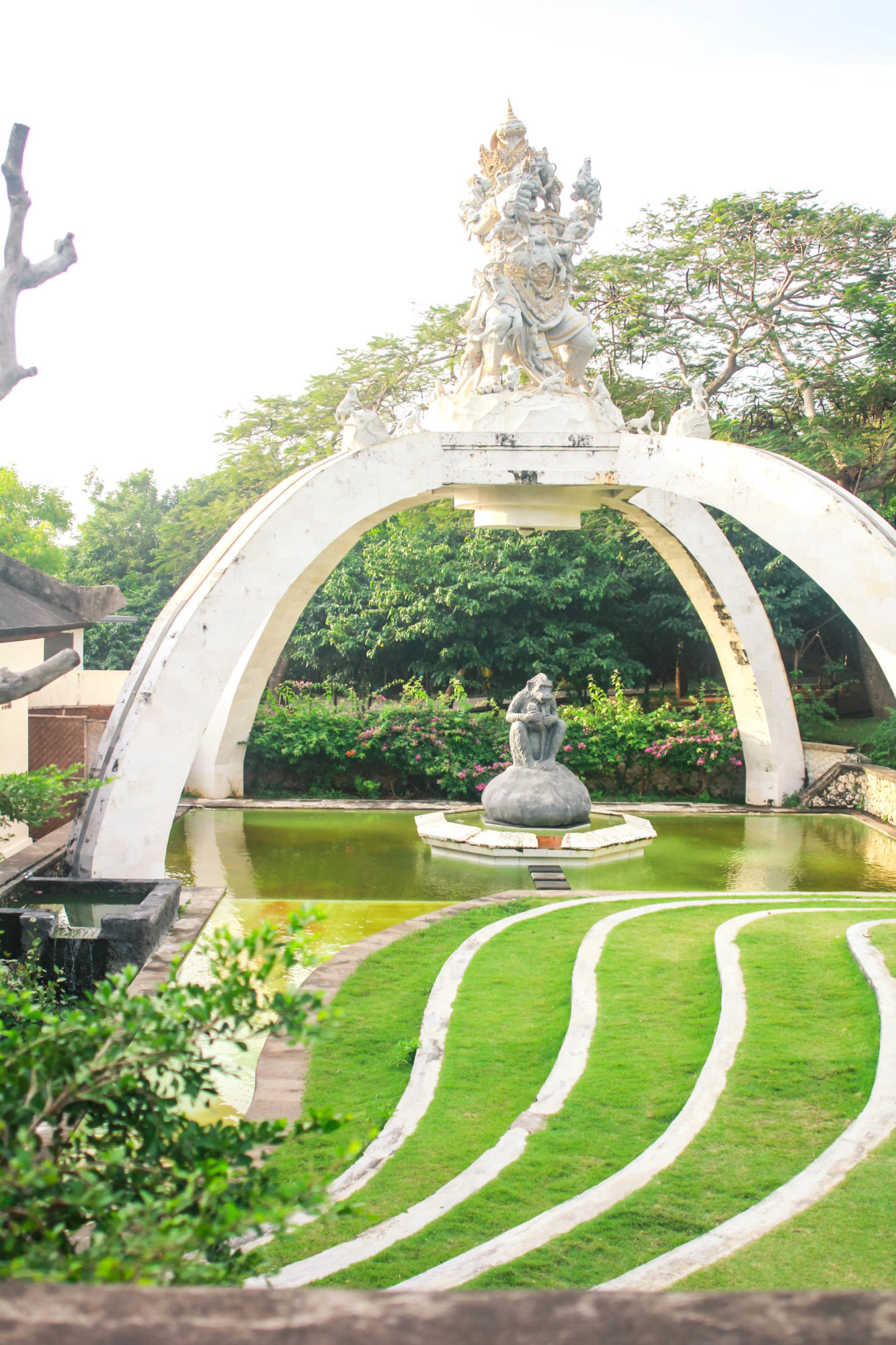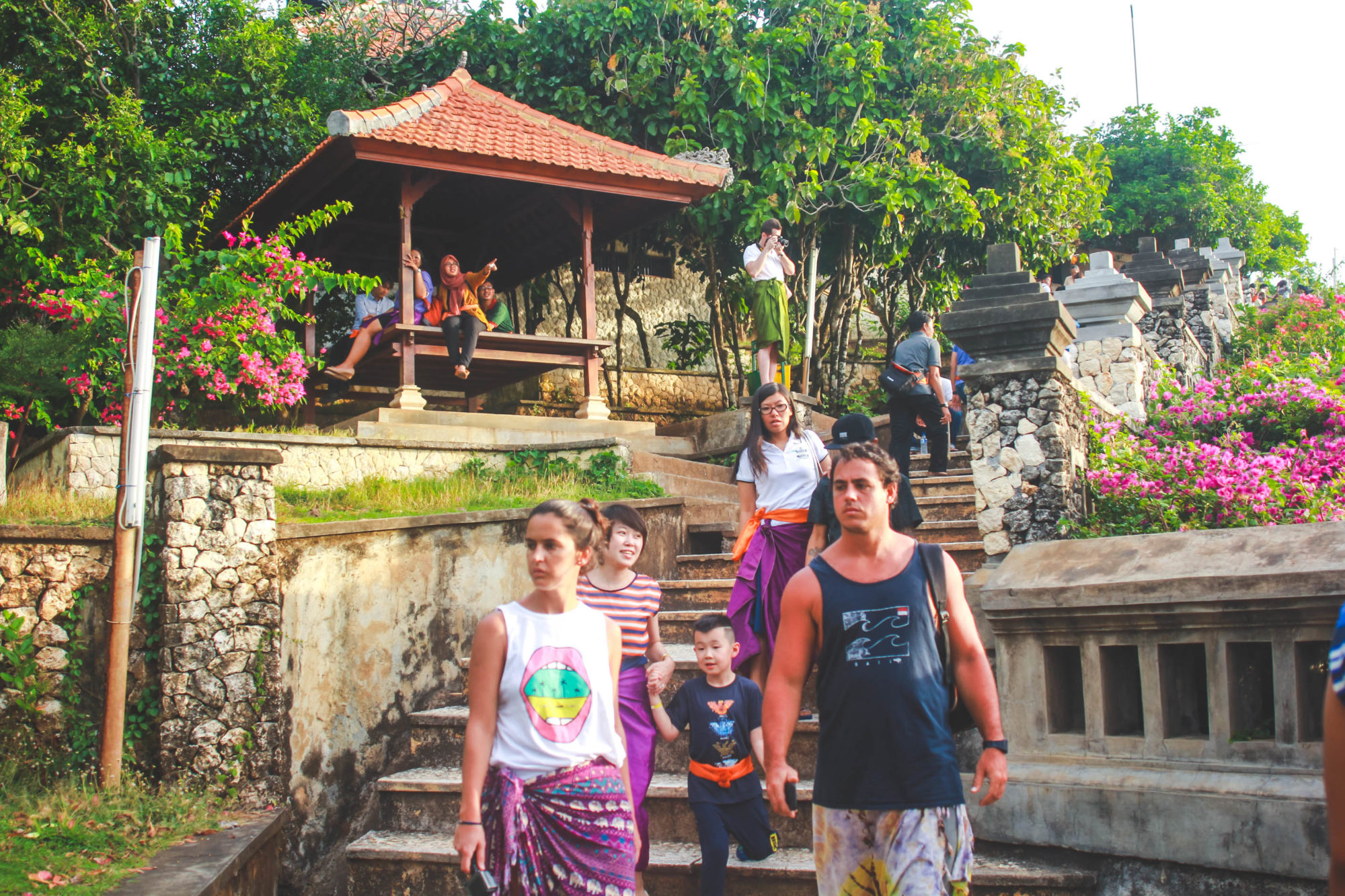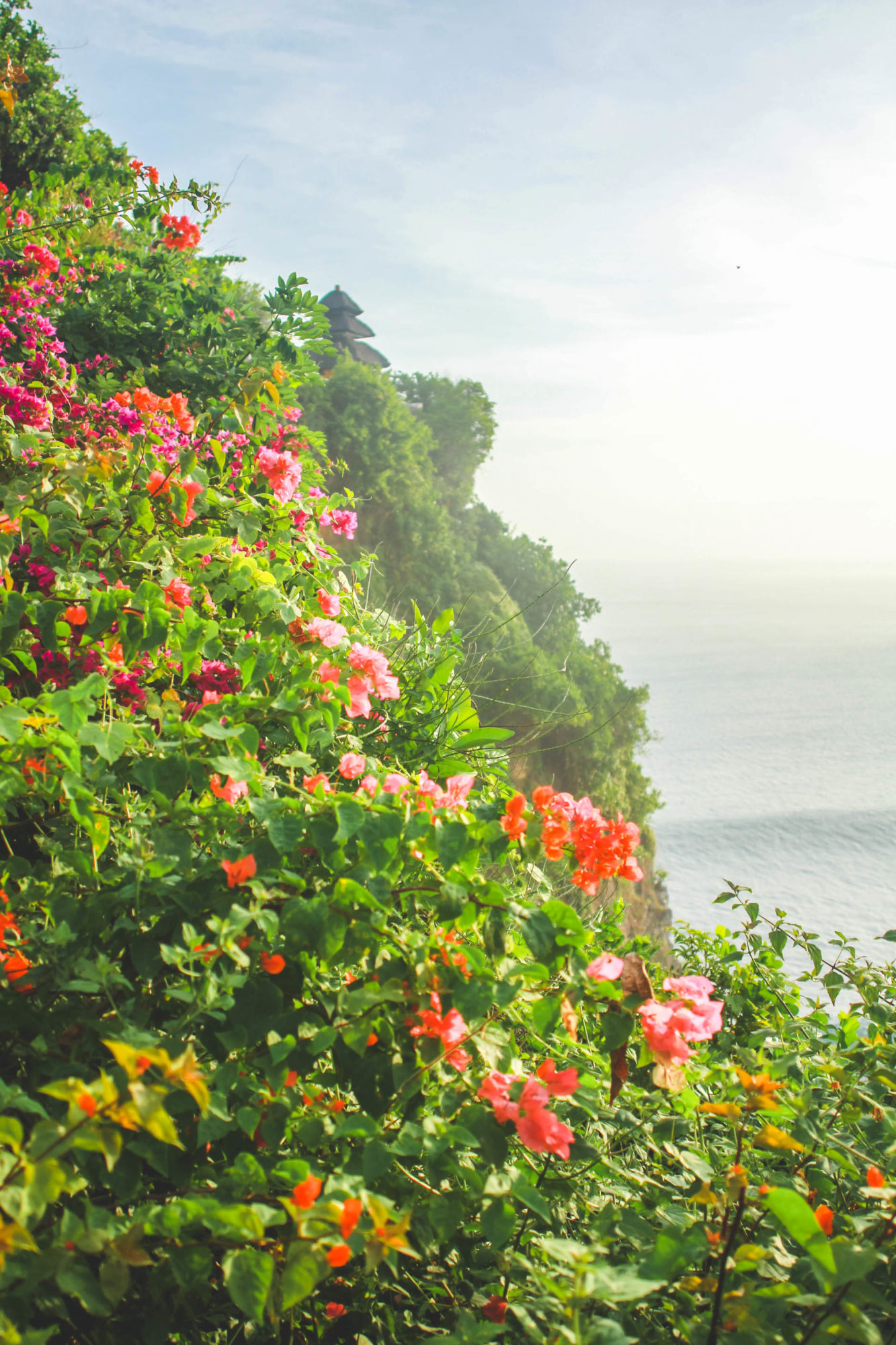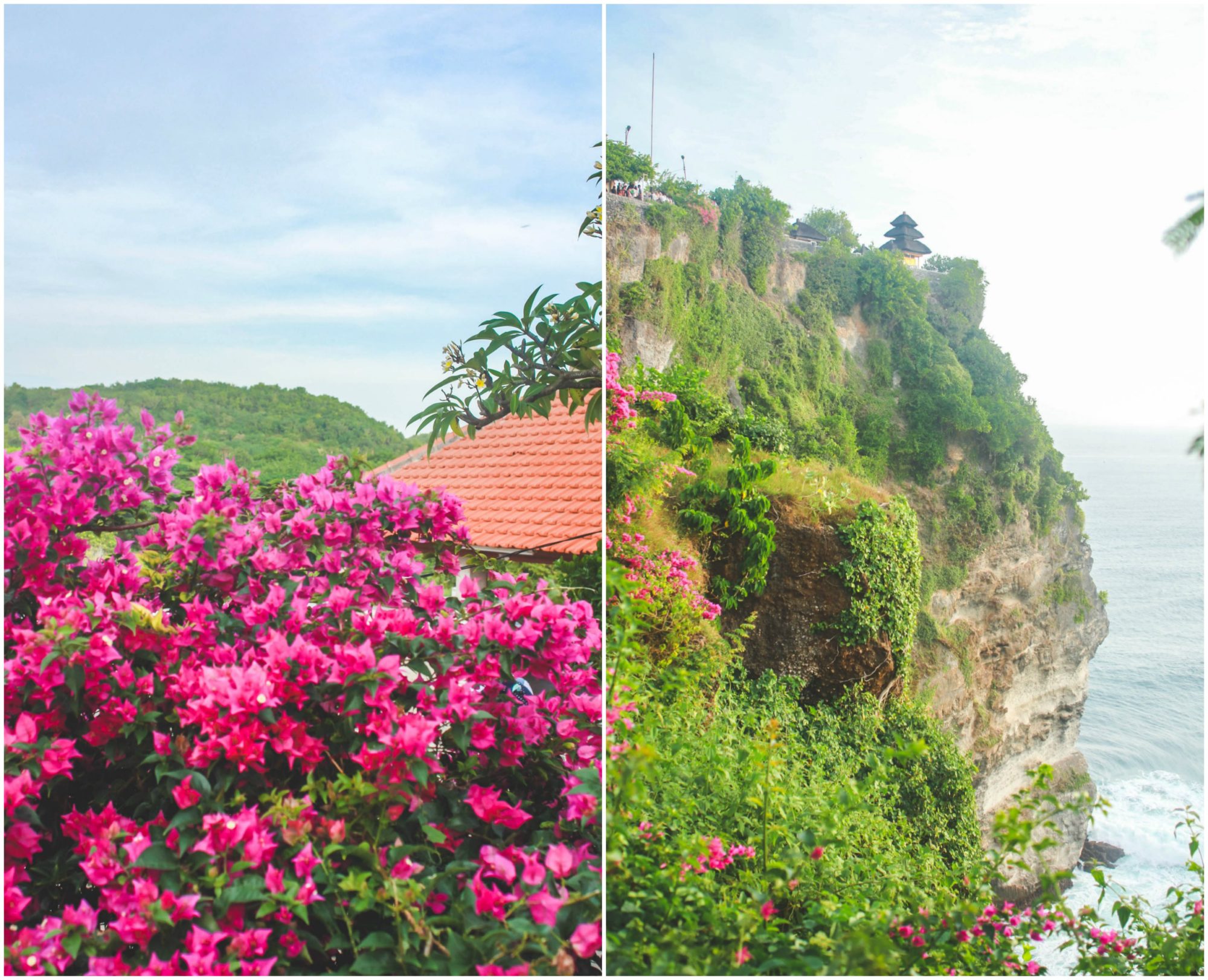 ^^ bougainvillea and cliff side ocean views = heaven ^^
Uluwatu Temple
Hours: 09:00AM – 6:00PM
Kecak Fire Dance: starts at 6:00PM
Price: IDR 70,000 and 100,000 ($4 – $7 USD)