Tokyo Metropolitan Government Building
There's nothing like seeing the concrete jungle that is a huge city from the top of a tall skyscraper! We've previously seen Tokyo from the top of the Tokyo Sky Tree, Osaka from the top of the Umeda Sky Building, Sapporo from the top of the Sapporo TV Tower (post coming soon!), Hong Kong from the top of Victoria Peak and sadly missed seeing Taipei from the top of Taipei 101.
It is usually an expensive activity (for the most part), but if you're looking to see Tokyo from above, you MUST check out the Metropolitan Government Building in in Shinjuku! The greater Tokyo area is known for being one of the most populous metropolitan areas in the world and you can see this beautiful city from the 202 meter high observatories, and did I mention that it is FREE!! The building has two towers, with two observation decks. We visited the Northern Observatory, but I recently learned that the  Southern Observatory has a café and bar, which would be perfect for nighttime viewing! See end of post for more information.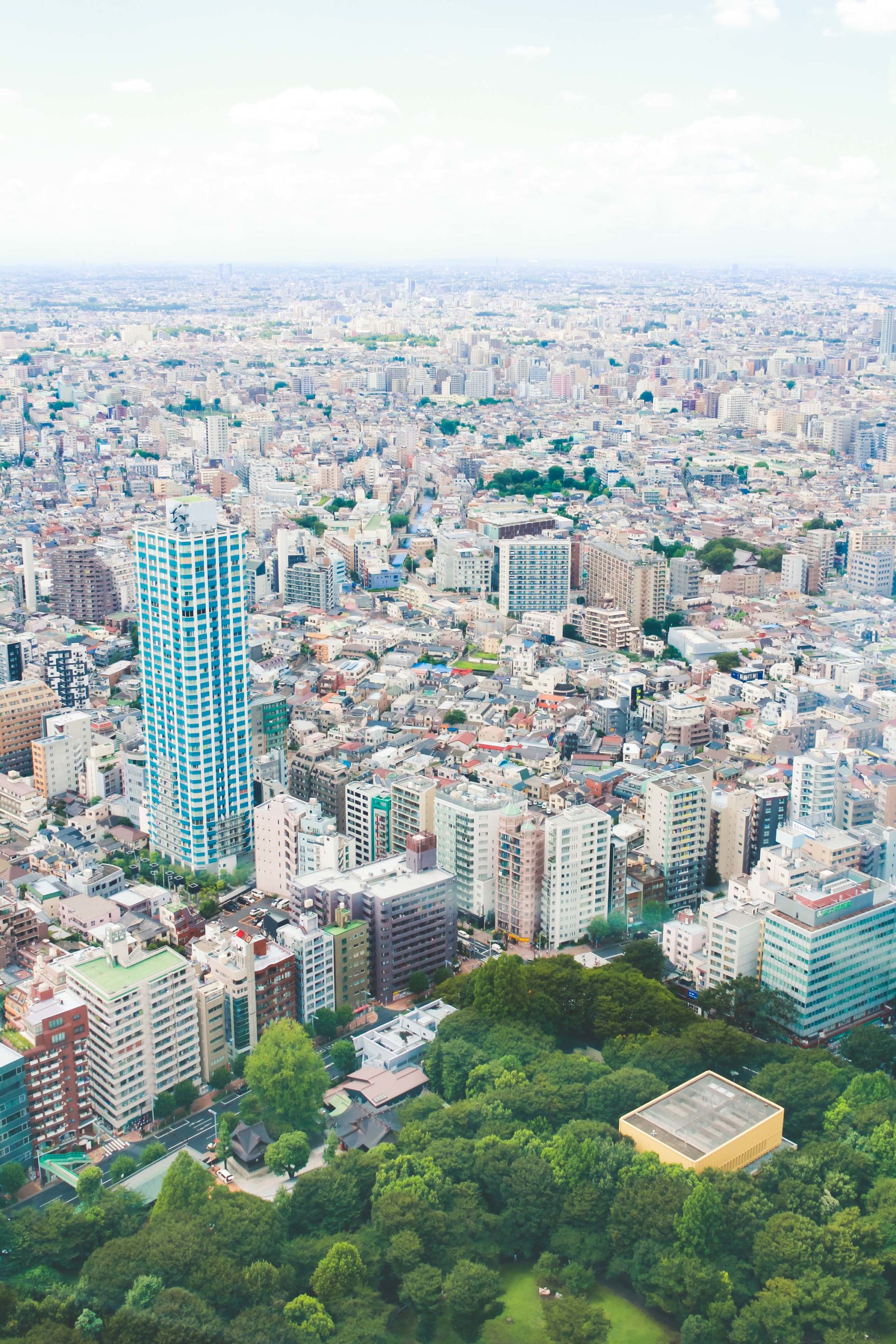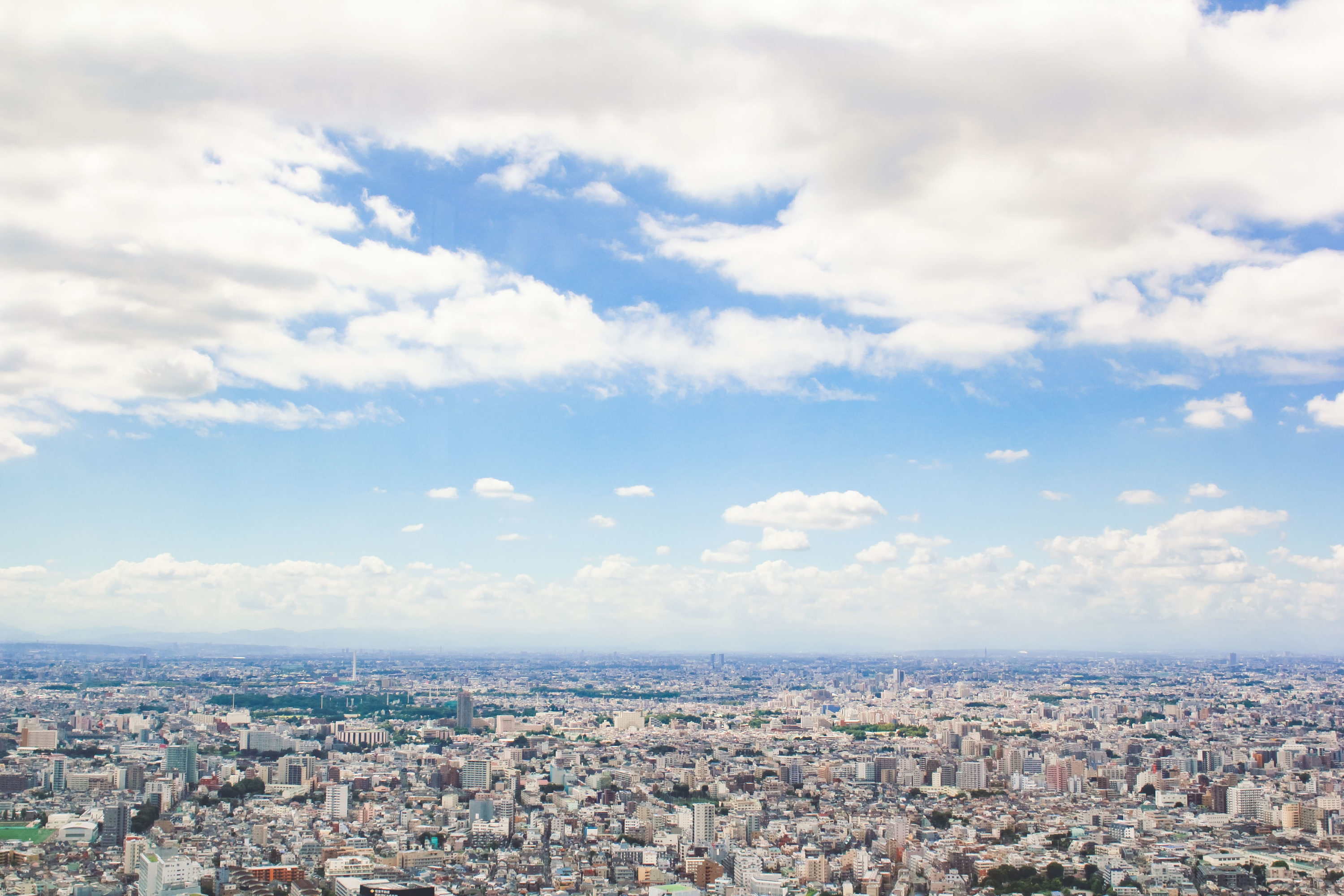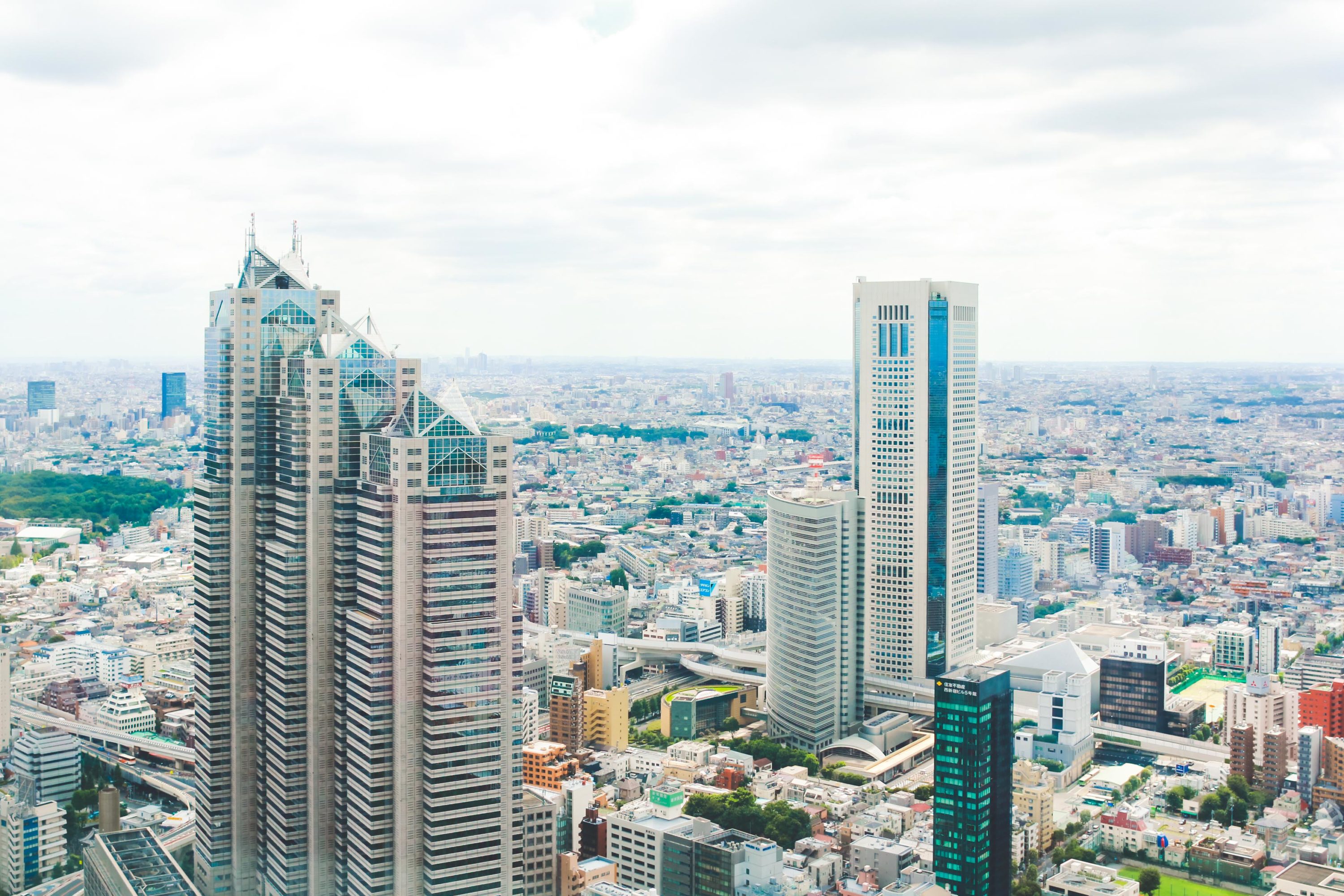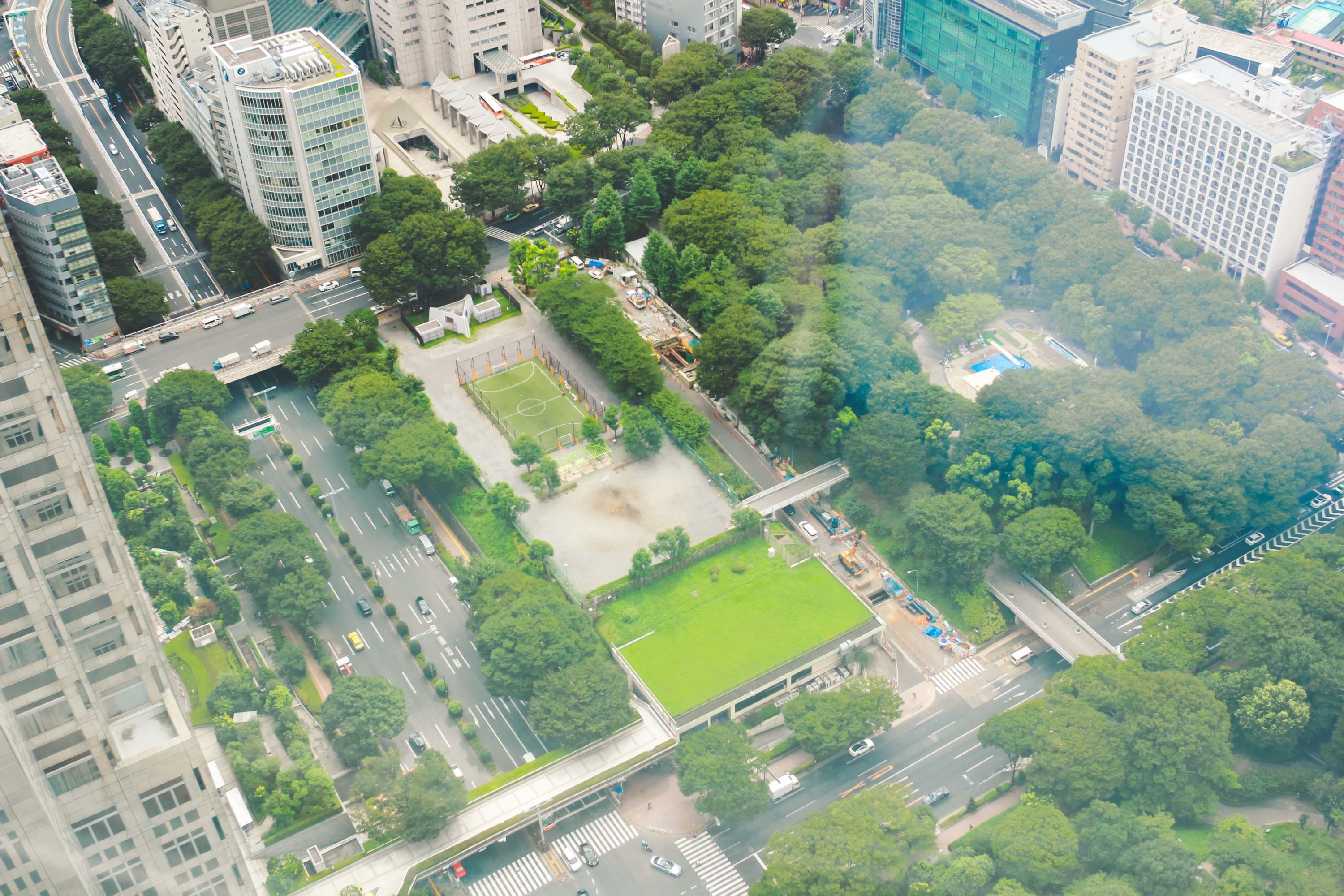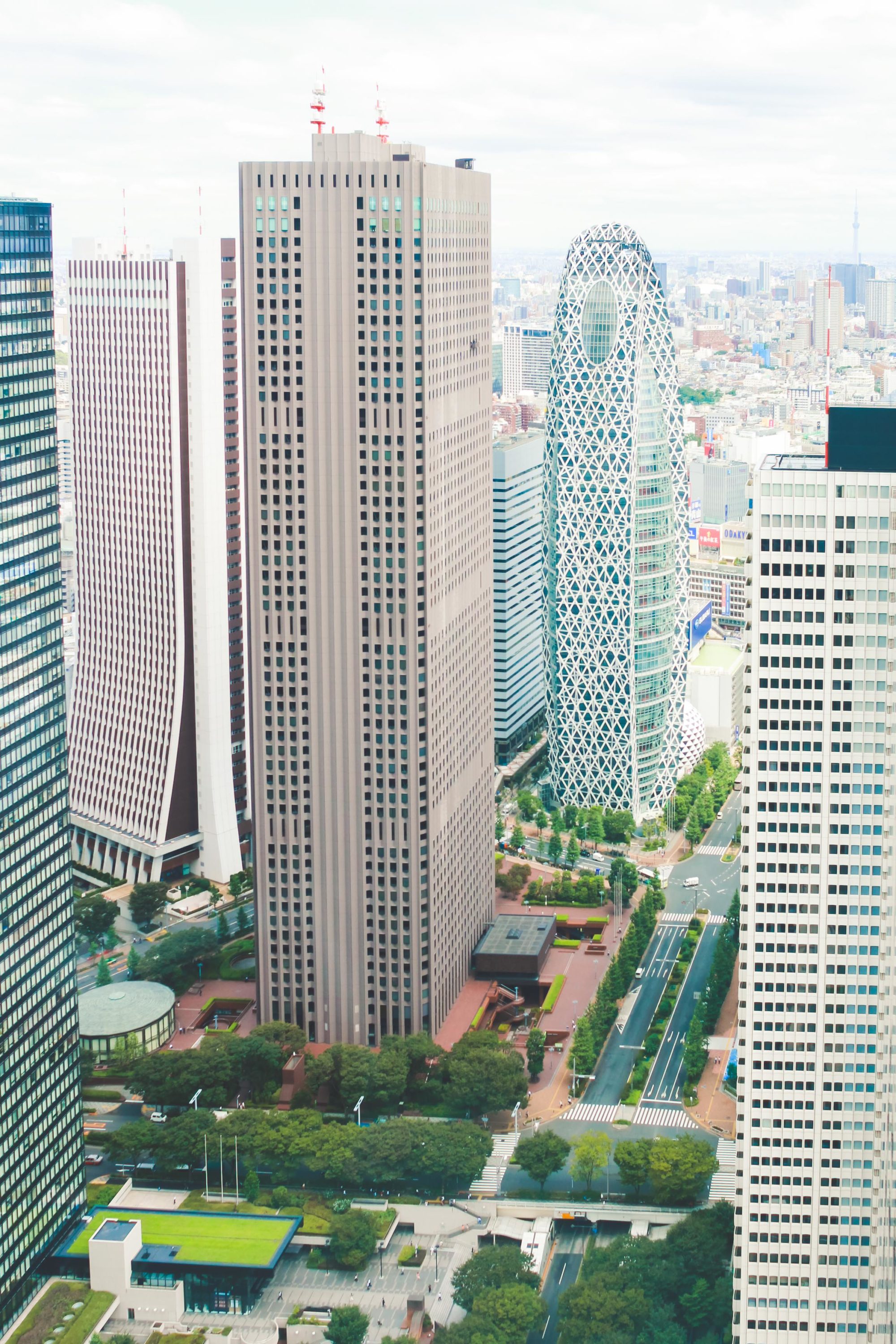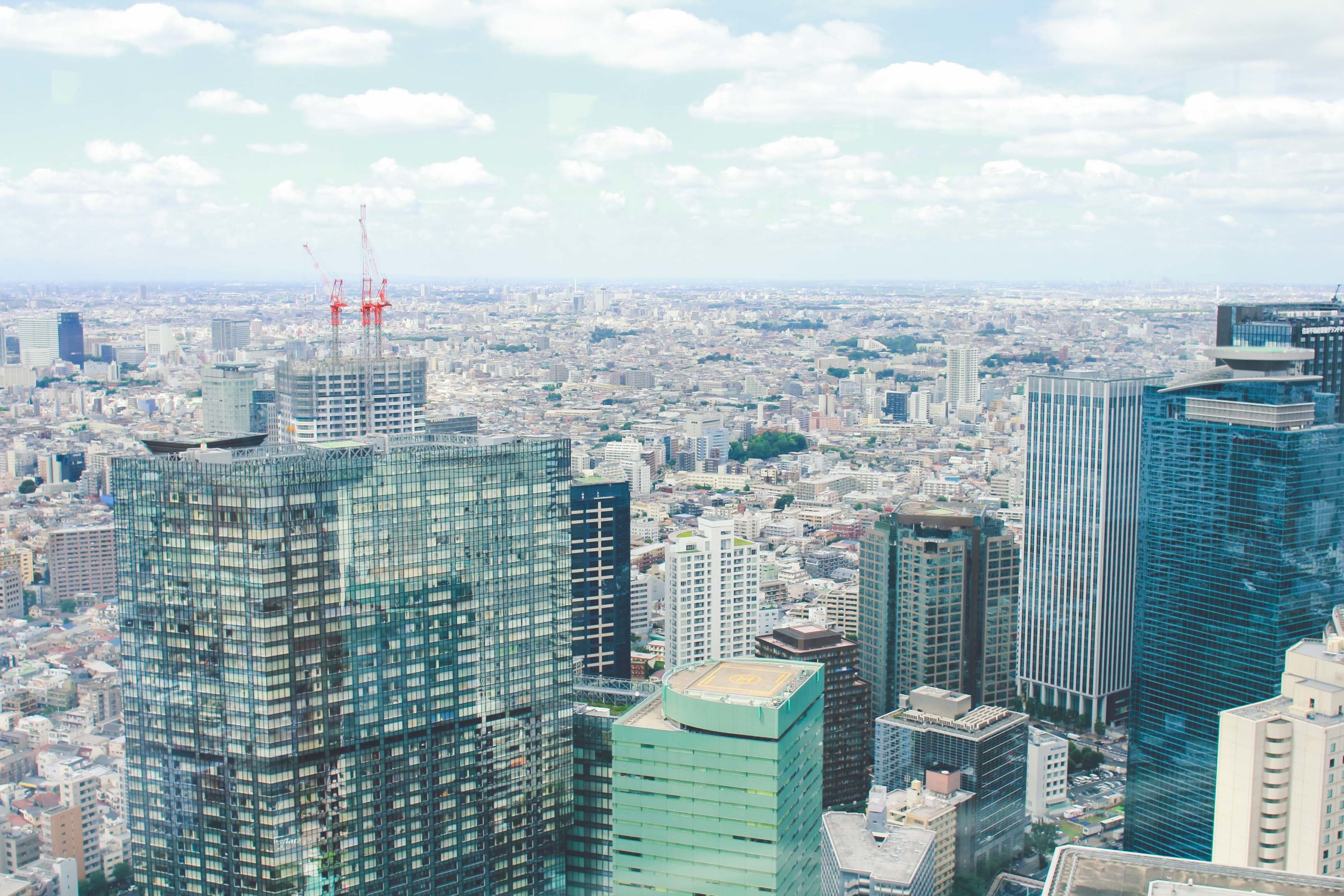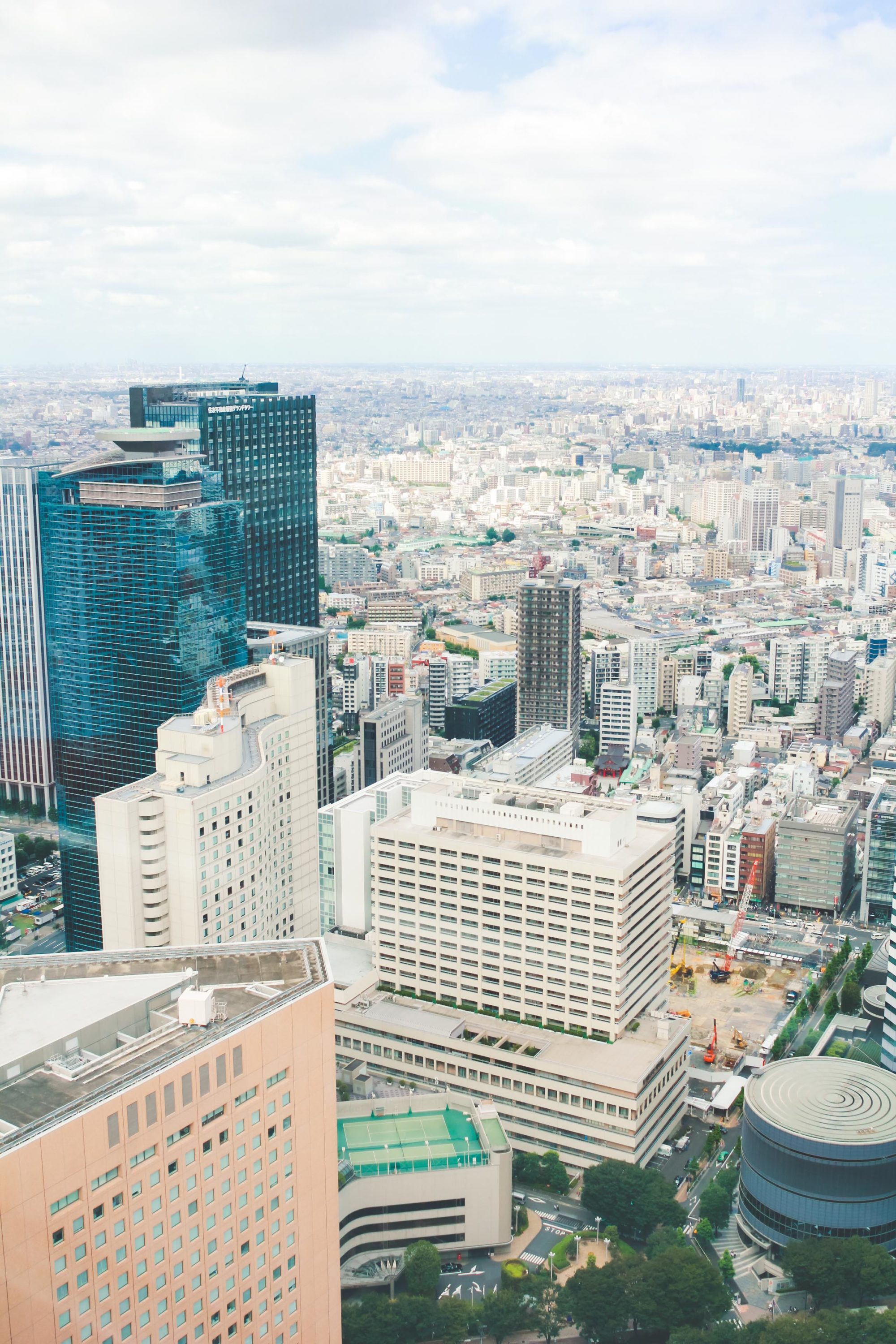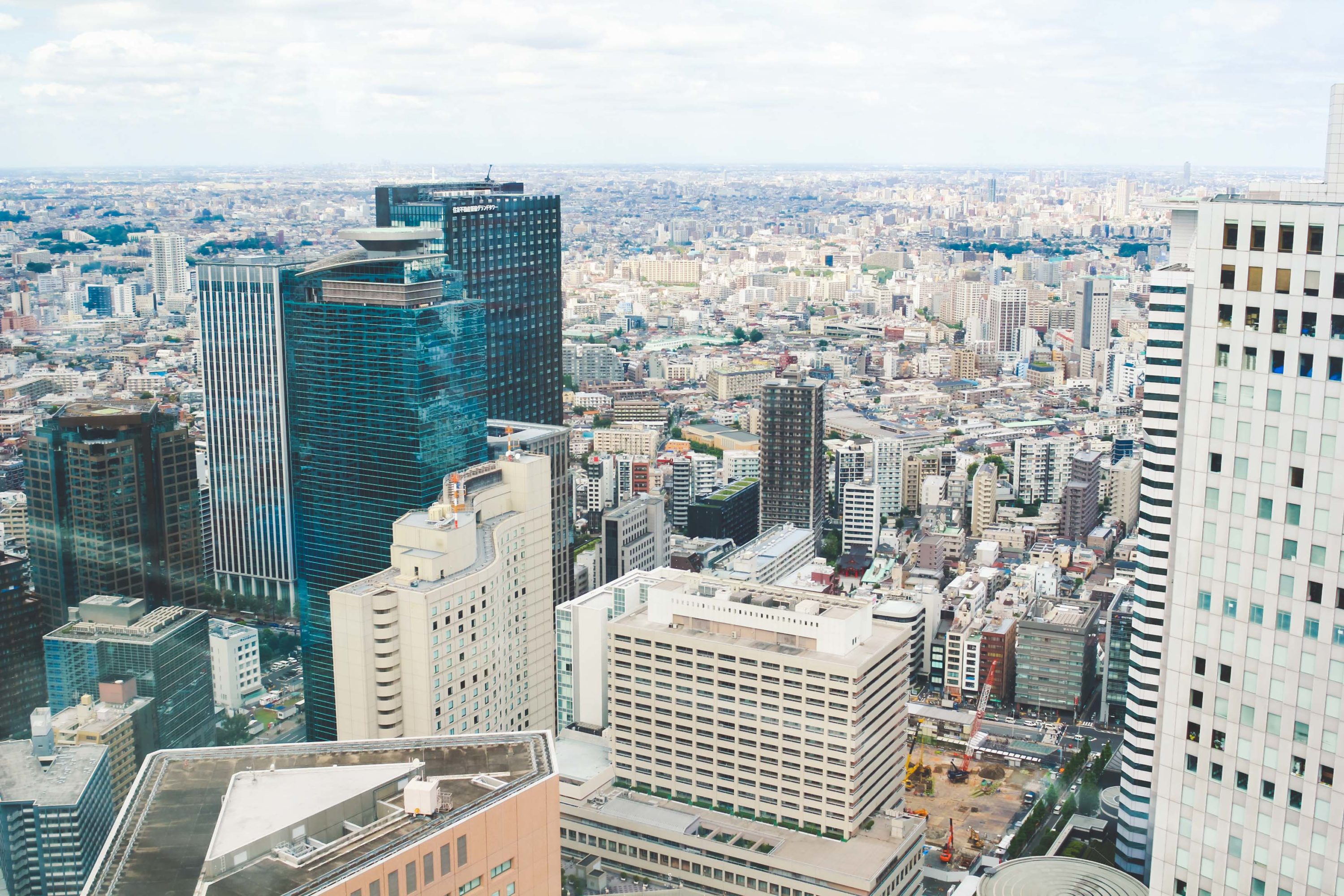 Tokyo Metropolitan Government Building
Address: No.1, 2-8-1 Nishi-Shinjuku, Shinjuku-ku, Tokyo
Admission: FREE
South Observation Deck hours: 9:30AM – 5:00PM
North Observation Deck hours: 9:30AM – 10:30PM (there is a deck café and bar!)