Things I Love About Japan – Highlights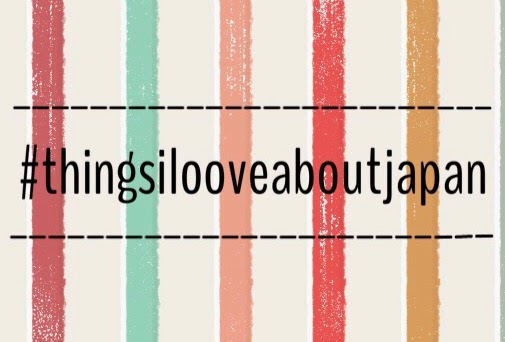 I recently started using hashtags on Instagram to put some of my pictures into categories and easily access them. One of the hashtags i created is #thingsilooveaboutjapan, where i share some of my absolute favorite things about japan with my followers. I do a lot of this on the blog, but i really wanted to start a little something special on Instagram. Here is a little recap of some of the favorites i've shared.

(1) b e n t o s are delicious pre-packaged meals you can buy at any of the convenience stores! This one from Family Mart is by far my favorite. Garlic fried rice, a tiny amount of potato salad and noodles, chicken cutlet with the most delicious sauce!! It is one of the priciest ones, but oh does it fill you up.
(2)  h a n a means flower in japanese. We had such a fun day exploring with friends the other day and of course i had to stop and take pictures of ALL the flowers. Did you know there are a big number of festivals in Okinawa just dedicated to flowers? Sunflowers, Azaleas, Cherry Blossoms, Lilies, Orchids, Hydrangeas and Cosmos. Spring in Okinawa is extra special!
(3) c a f e s are by far one of my favorite things about Okinawa. We had the most delicious tarts in the cutest little cafe in Minatogawa! Can you believe this used to be military housing back in the 70s-80s? Of course Okinawa turned it into the cutest town full of cafes and shops!

(4) s h i s a is a traditional Okinawan decoration, usually made of pottery that people place .. well EVERYWHERE! Often in pairs, shisas are thought to ward of evil and you will find them in the entrace to every single building/house/etc. This little guy has been my favorite one so far because it doesn't get cuter than a peace signing shisa.
(5) s e a g l a s s picking is one of my favorite things to do while enjoying the beautiful Okinawan beaches. Seashells, coral, seaglass, sea pottery, just to name a few (all of which i have a growing collection of). But one of the most amazing things you can find in Okinawa is star sand! Sure you have to fly or take a ferry to visit these beaches but it's totally worth it. The Glitsea Gypsy makes rings, earrings and necklaces with the sand, pretty sure this sterling silver ring is one of my favorite Okinawan souveniers, along with the matching earrings (may need to get the necklace too). Look her up on Etsy.
(6) f o o d, one of the things i enjoy the most about living here. Can you blame me? Japanese/Okinawan cuisine is one, but i've also enjoyed trying food from other countries, and of course can't forget about Cafe food. This was our delicious lunch last Monday – yakiniku (grilled meat) with cabbage salad, a side of Okinawa soba and rice – from a tiny restaurant called 'Daruma' in Okinawa City.