Spring in Japan: The Silver Pavilion
On the fourth day of our Spring in Japan trip we commuted up to Kyoto again. This time we  visited the famous Kinkaku-ji (the Golden Pavilion), followed by the Imperial Gyoen National Garden to see the dreamiest cherry blossom trees. Our next stop was Ginkaku-ji, which literally translates to "Temple of the Silver Pavilion". Fun fact, the temple isn't actually silver! It was supposed to get painted, but it never happened. Nonetheless it is still known as the Silver Pavilion.
Ginkaku-ji is one of many "Historic Monuments of Ancient Kyoto" World Heritage Sites designated by UNESCO and a must visit. The Zen temple is located on the Philosopher's Path, an iconic spot, and an especially lovely spot during cherry blossom season. Besides the Silver Pavilion, there are half a dozen other temple buildings, a beautiful moss garden and a sand garden. It is a very tranquil place to walk around and in my opinion it is less crowded than at the Golden Pavilion.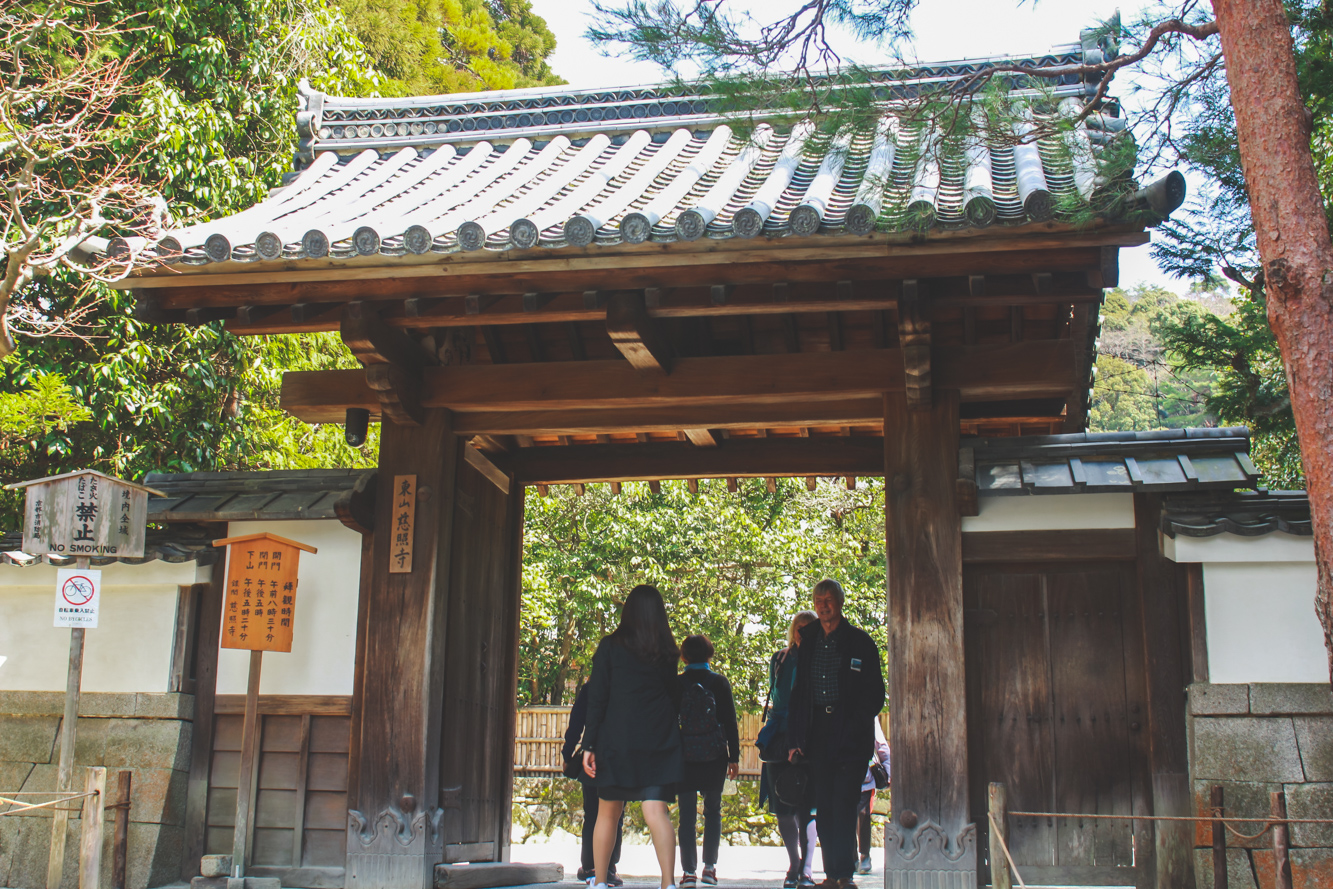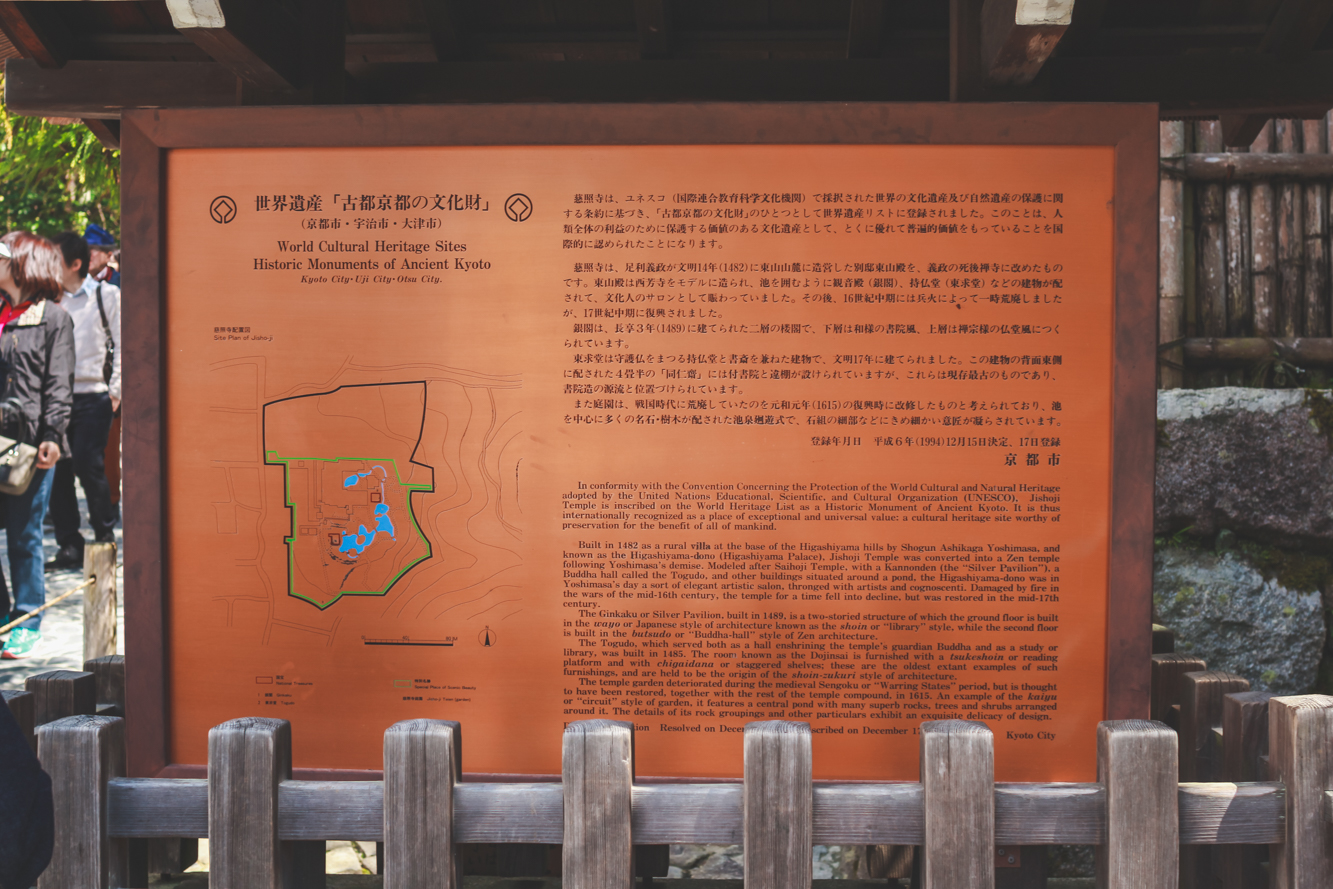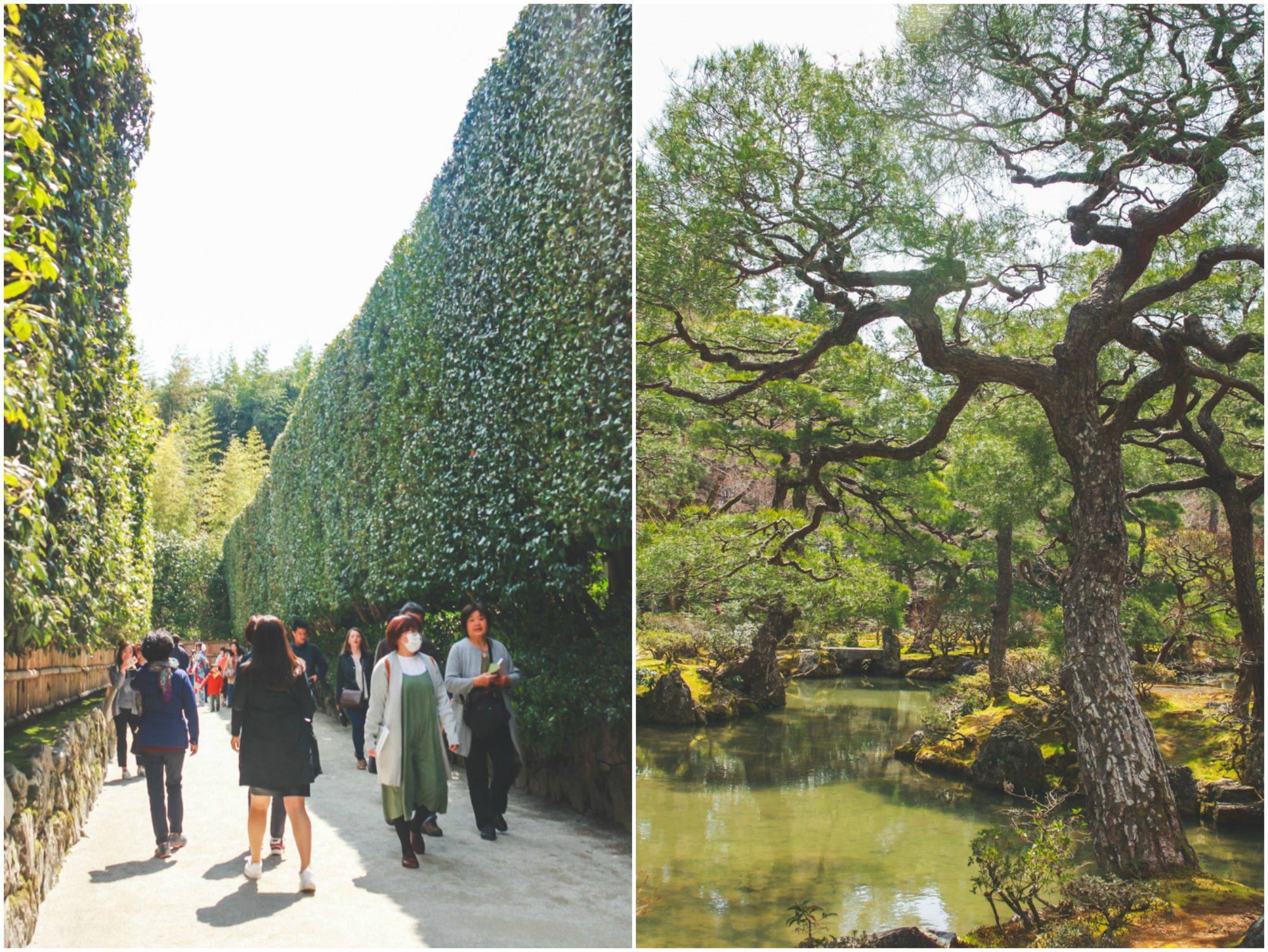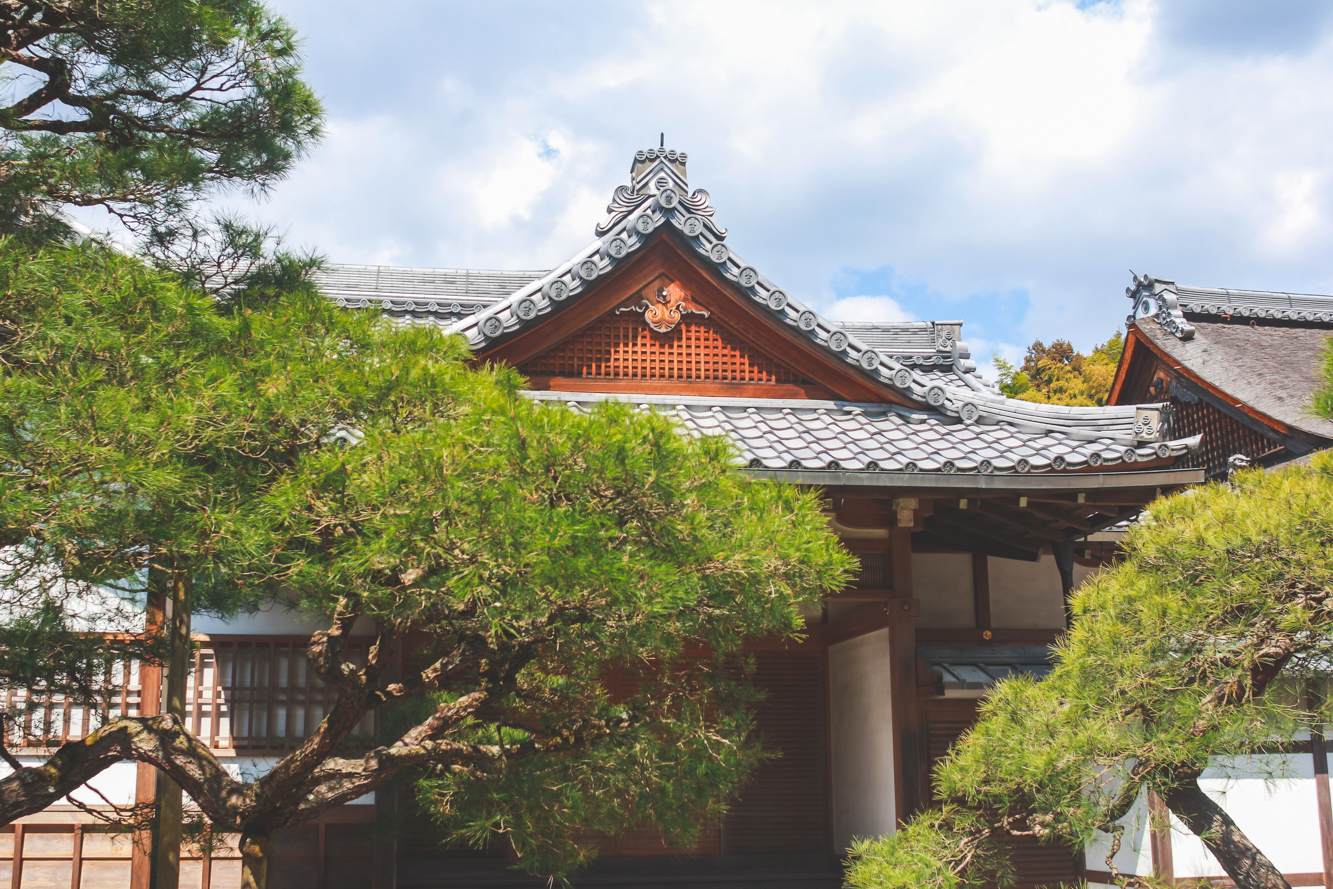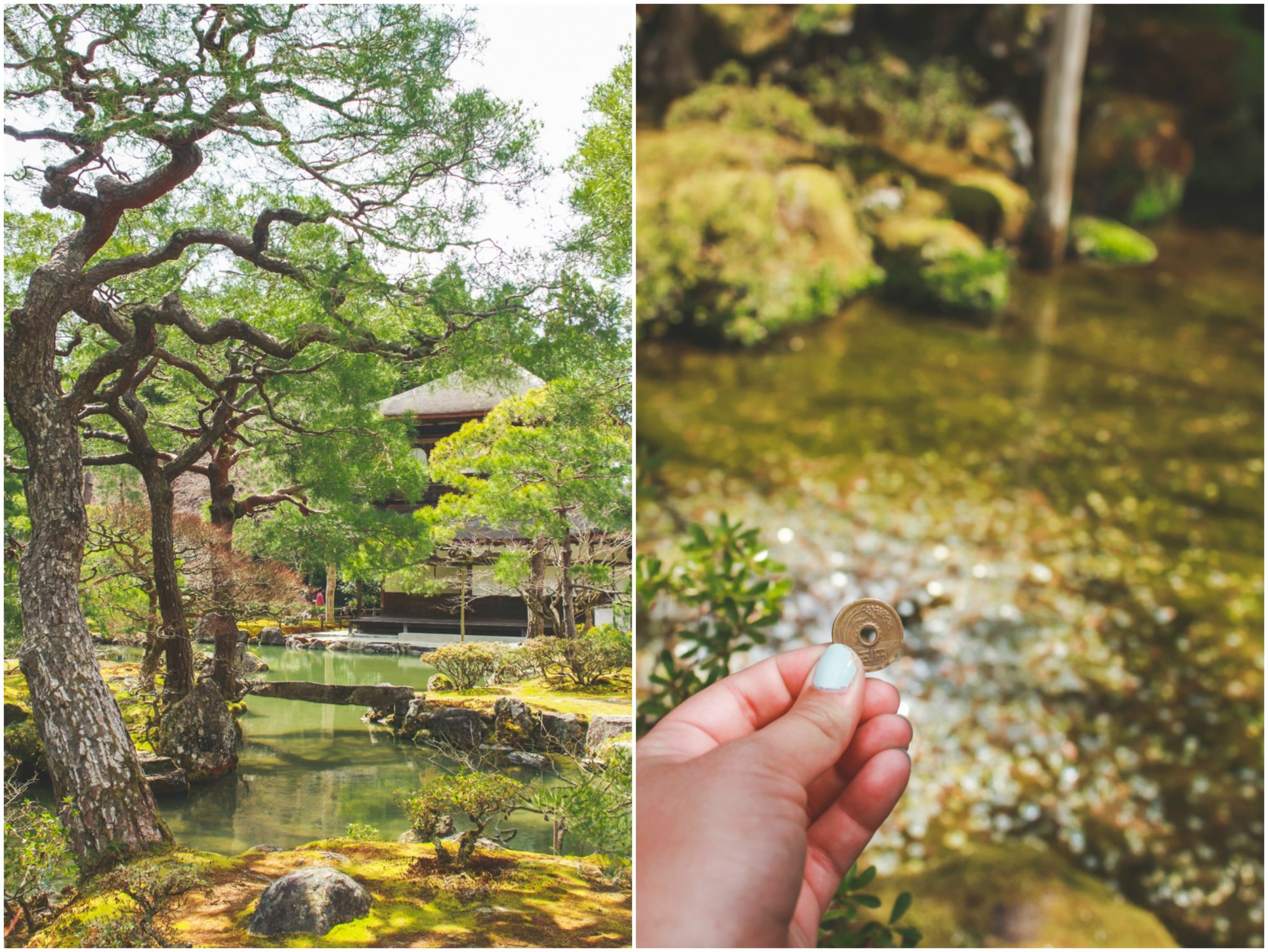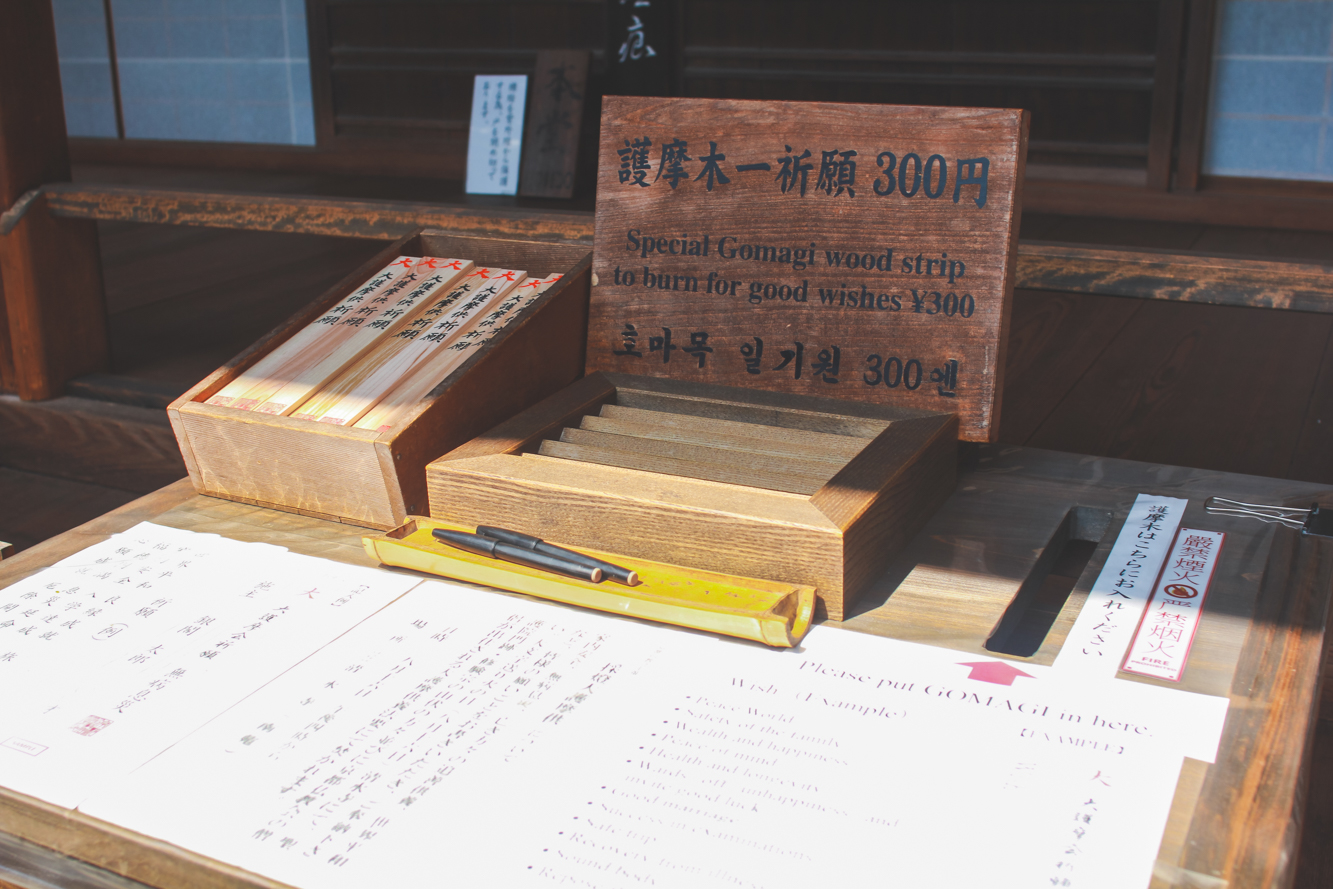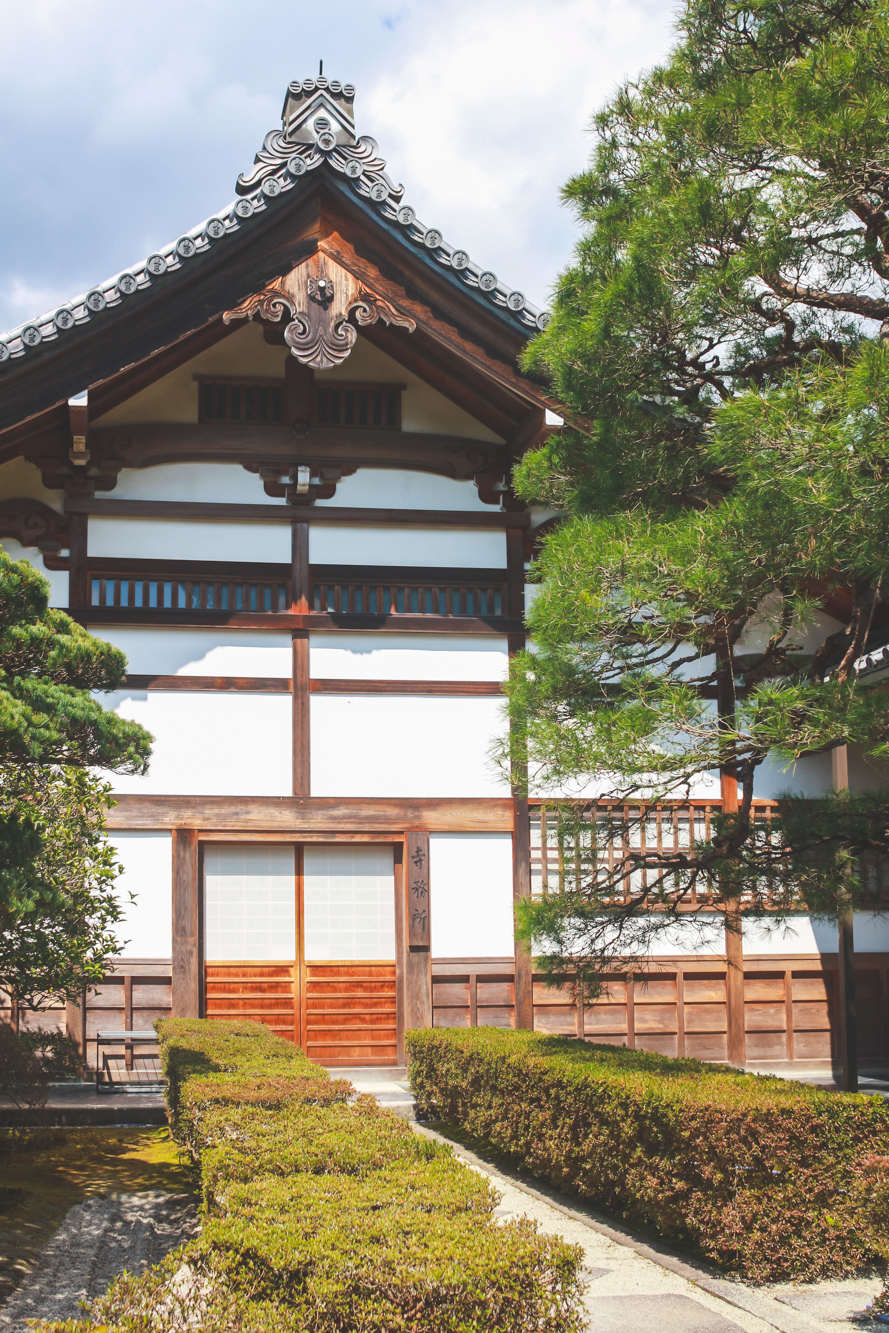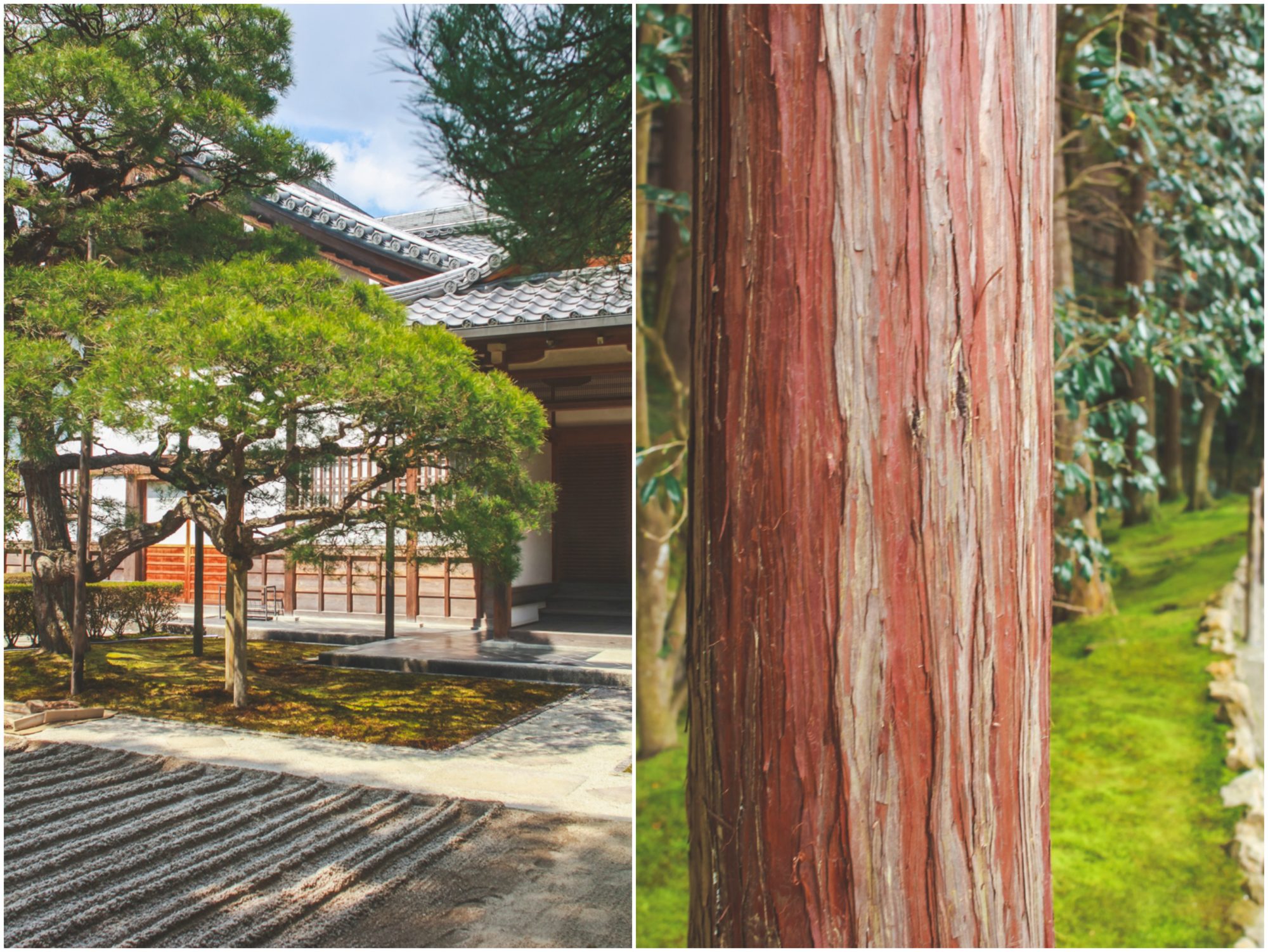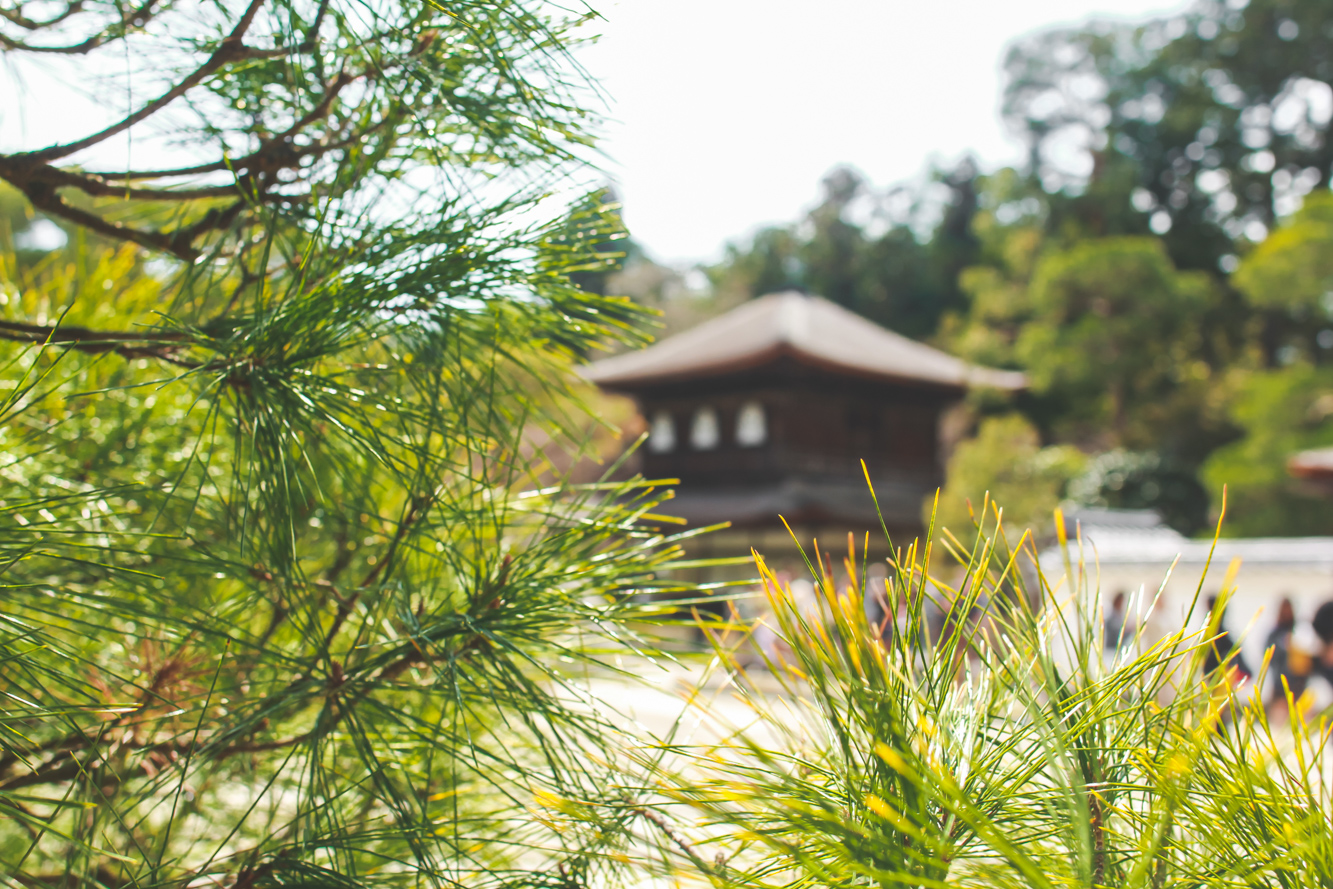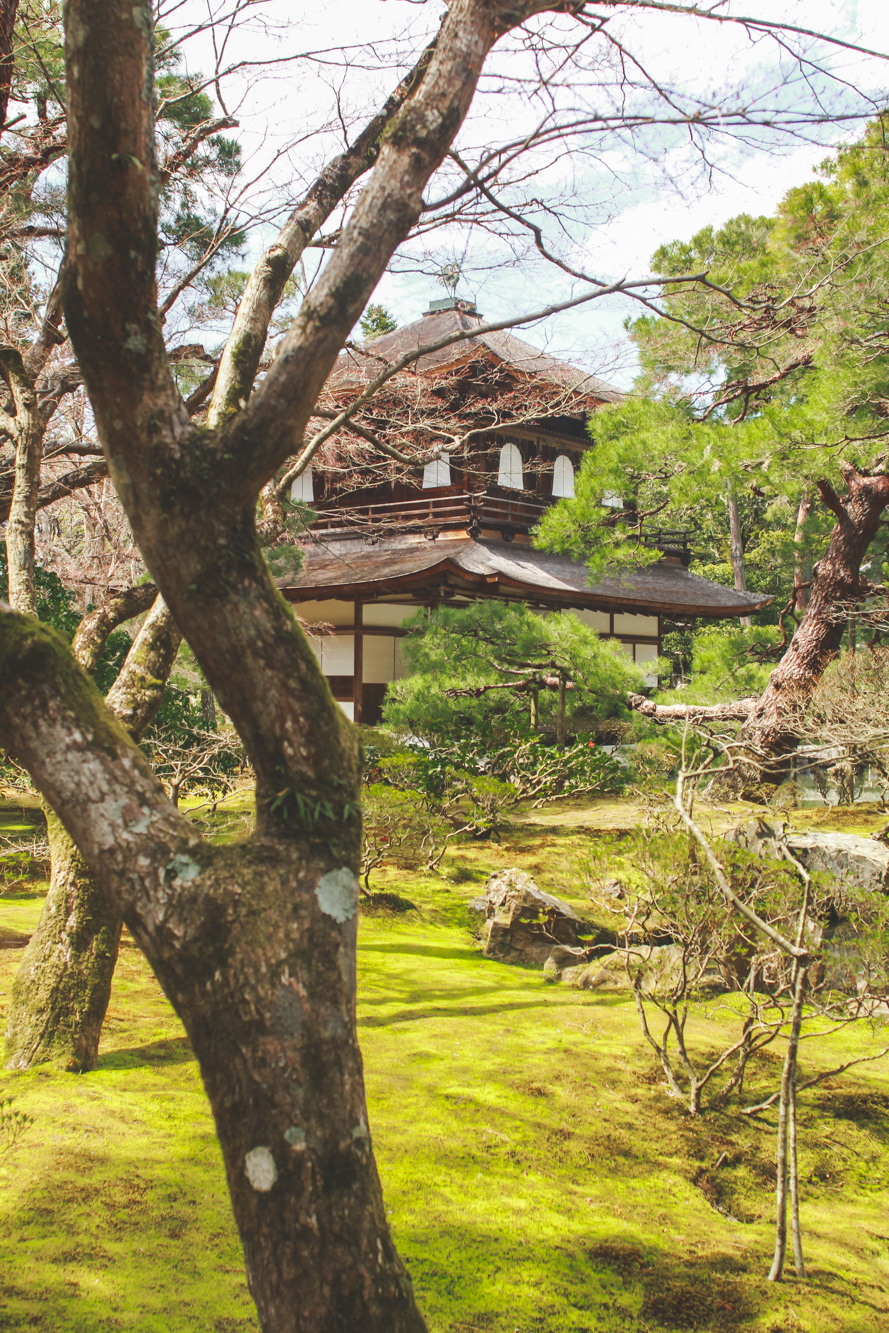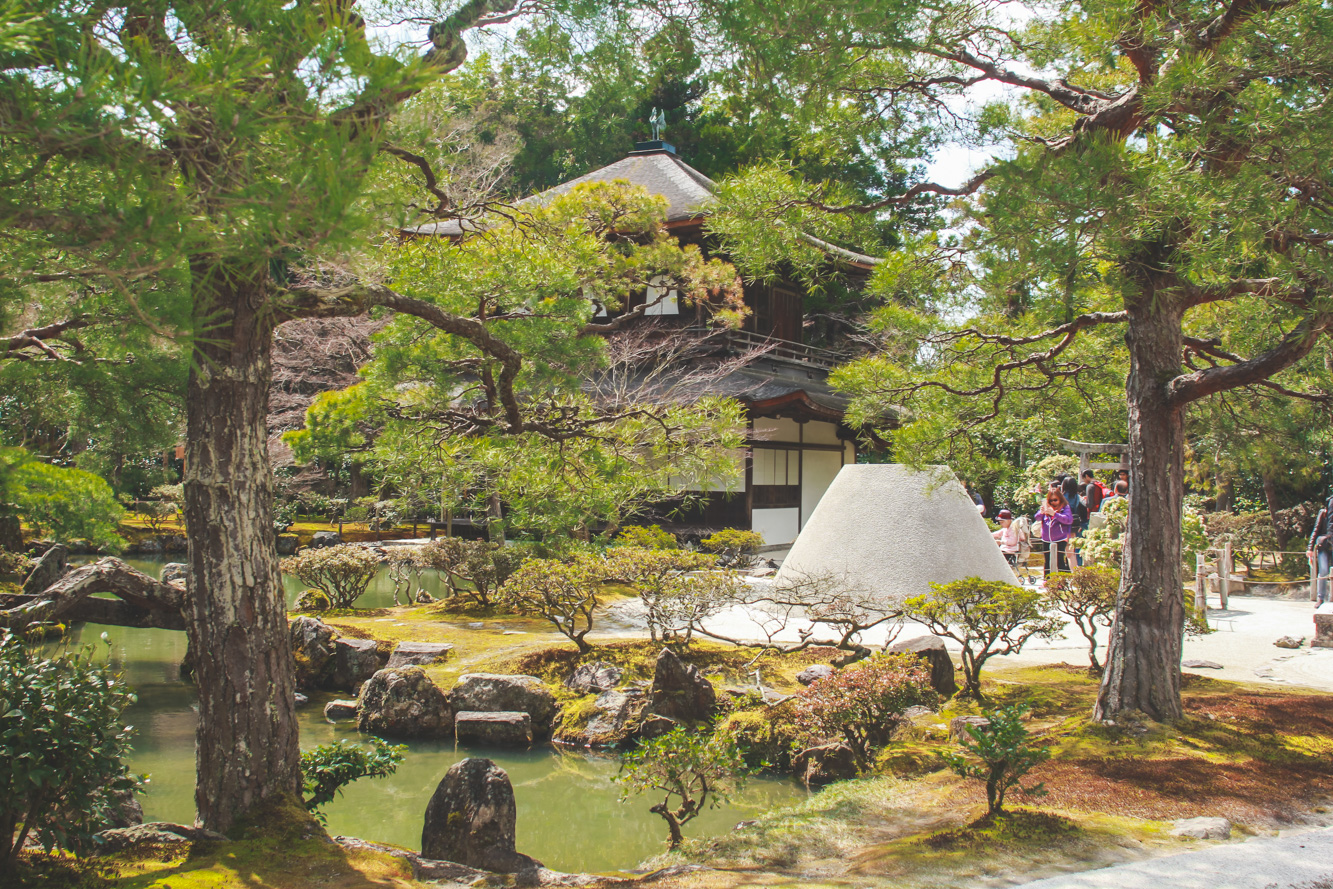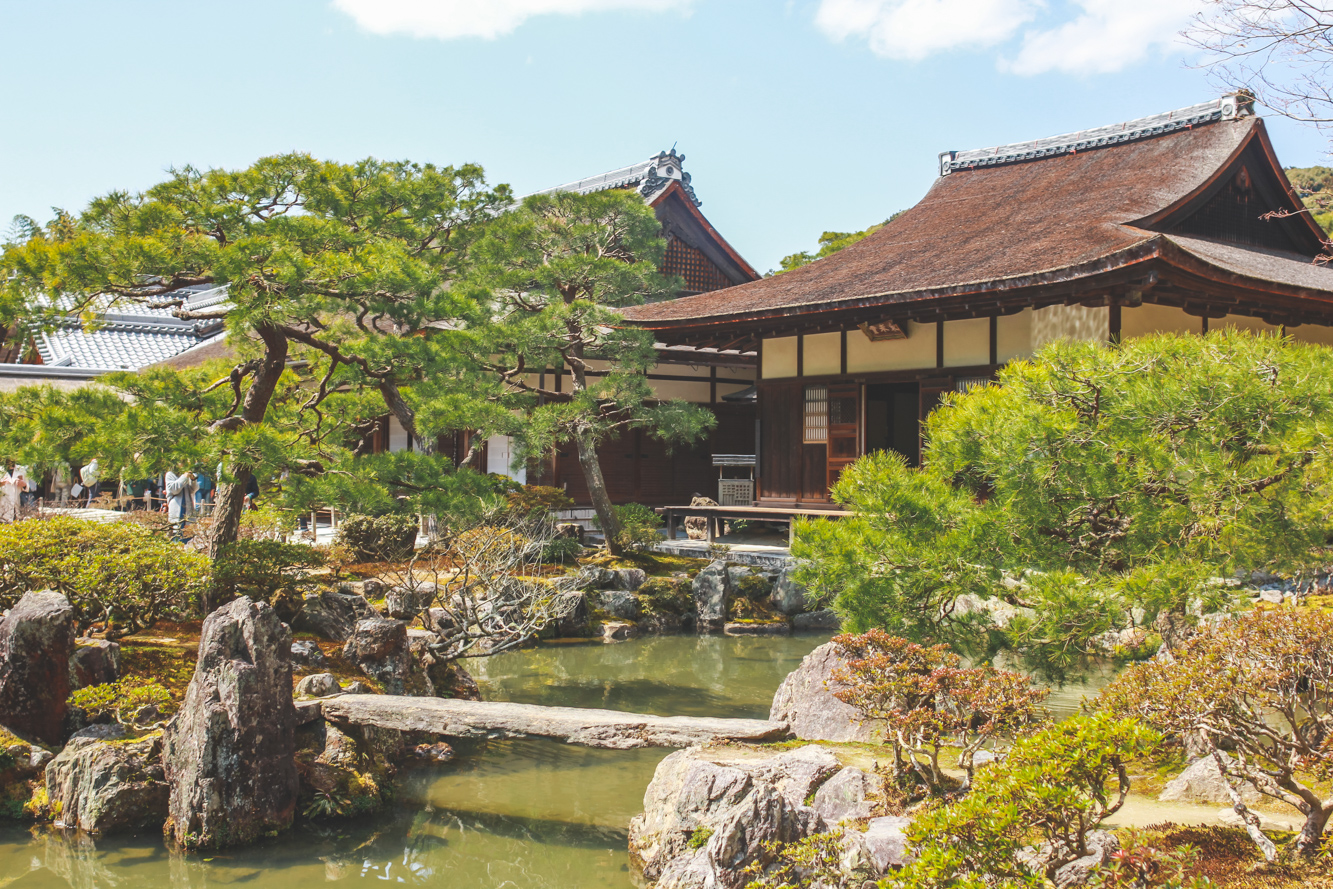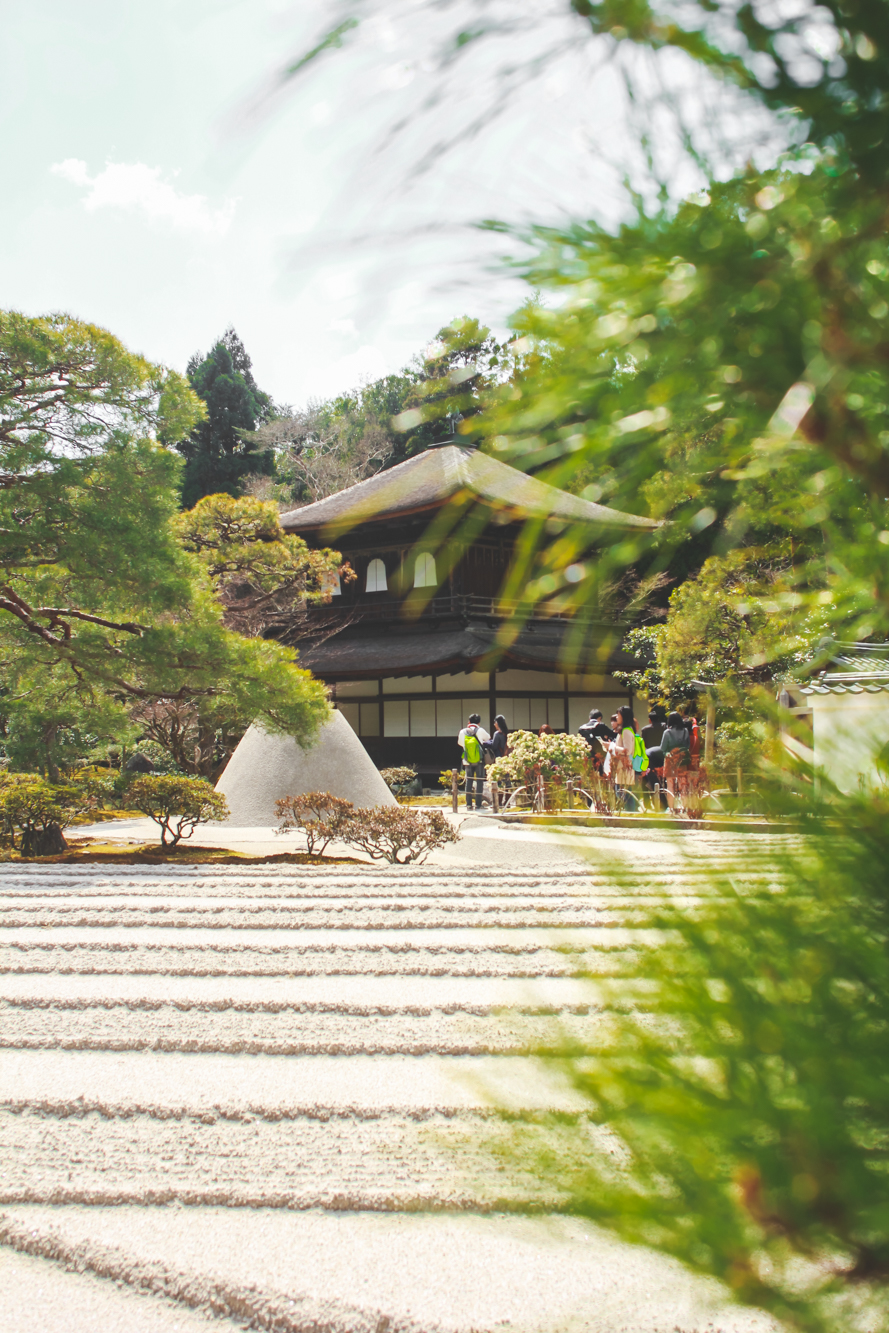 The sand garden is crazy impressive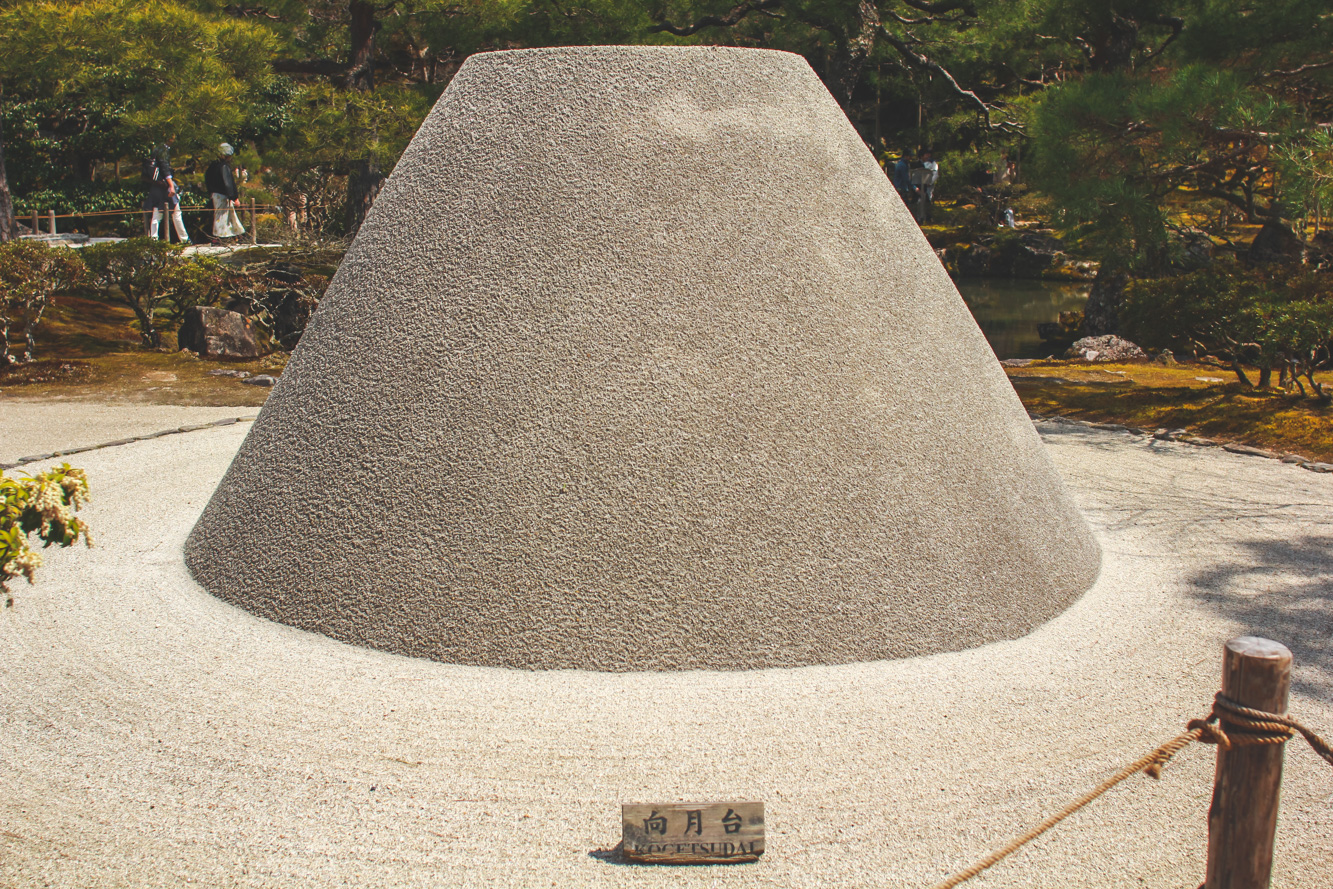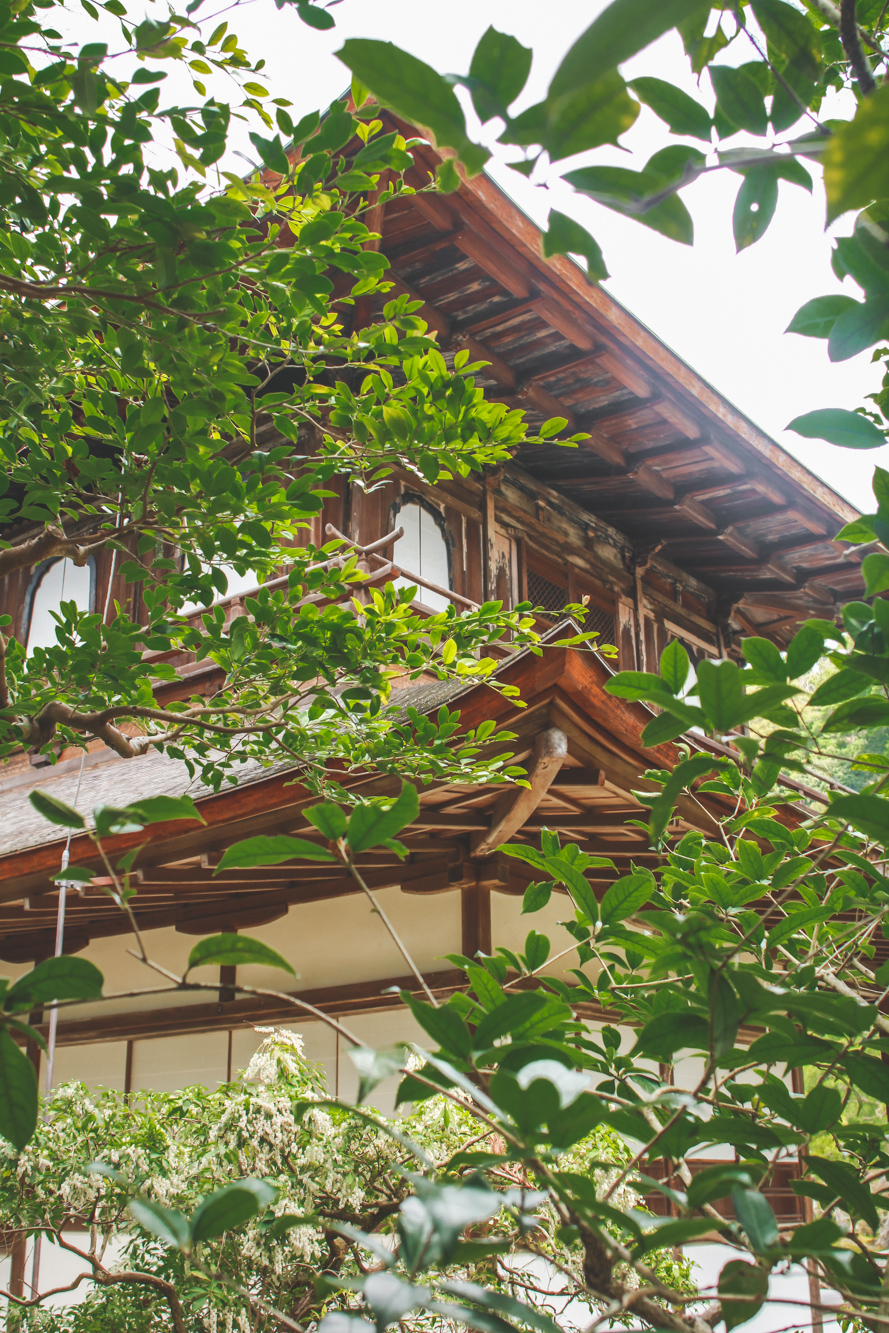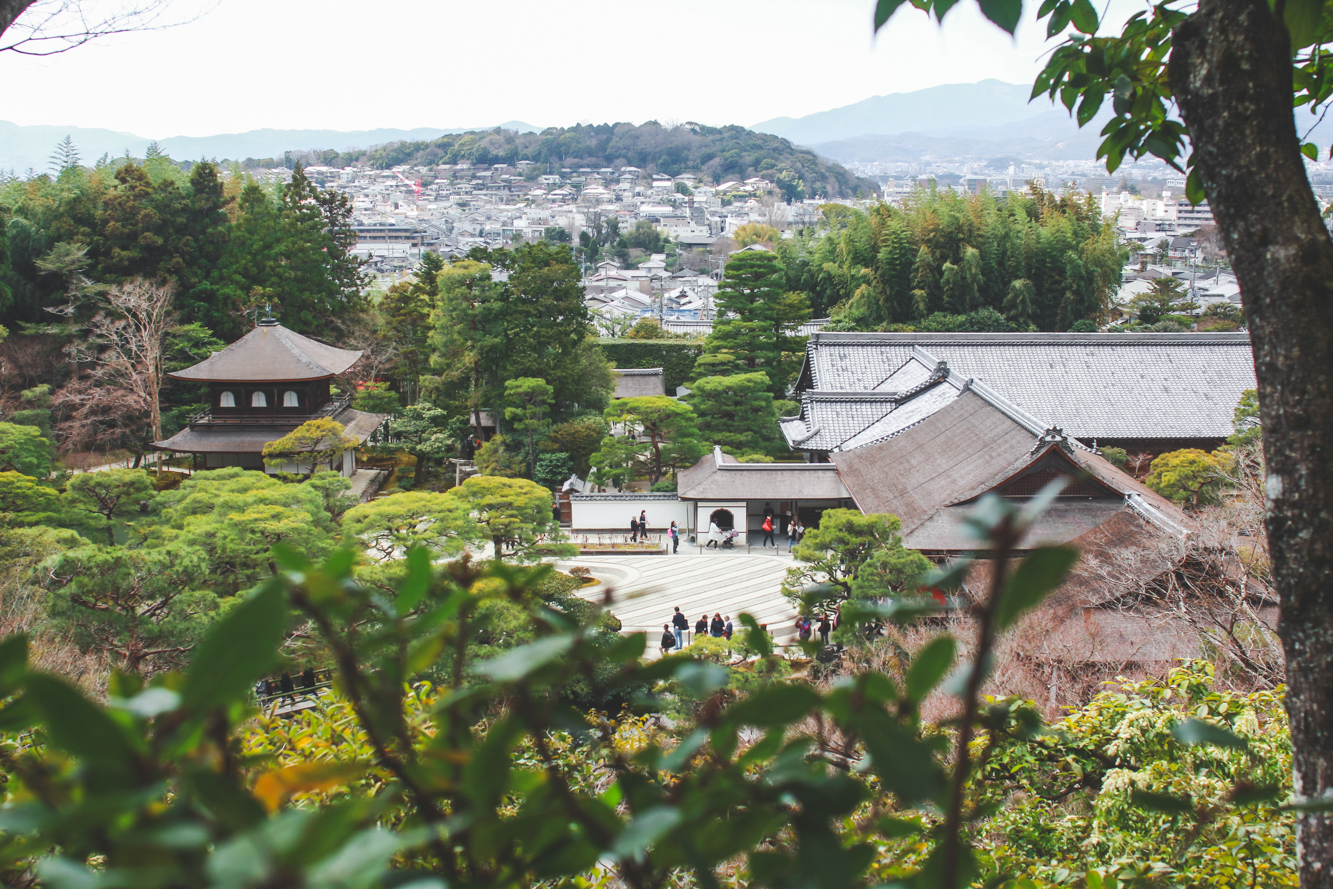 It also offers a little view of the area!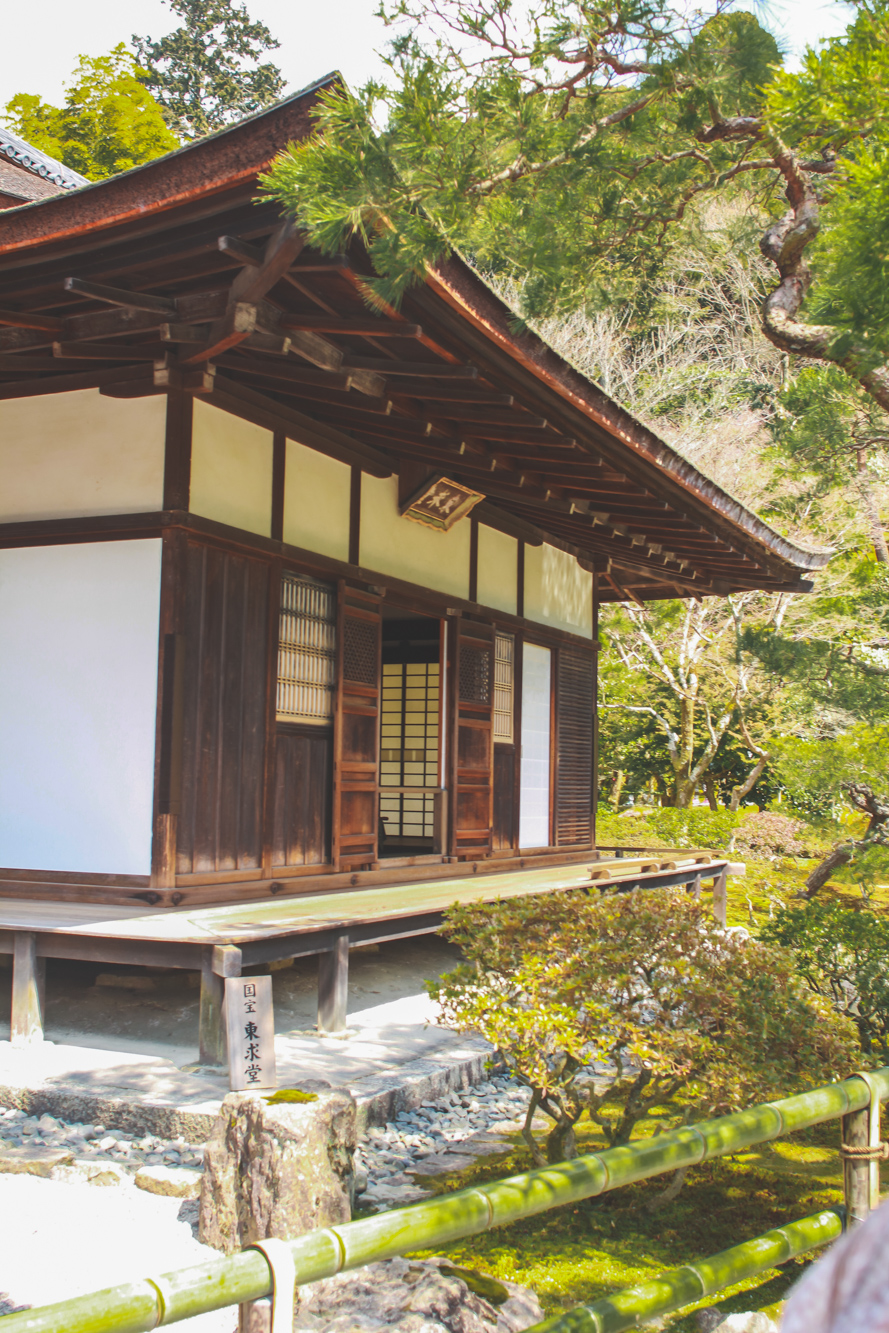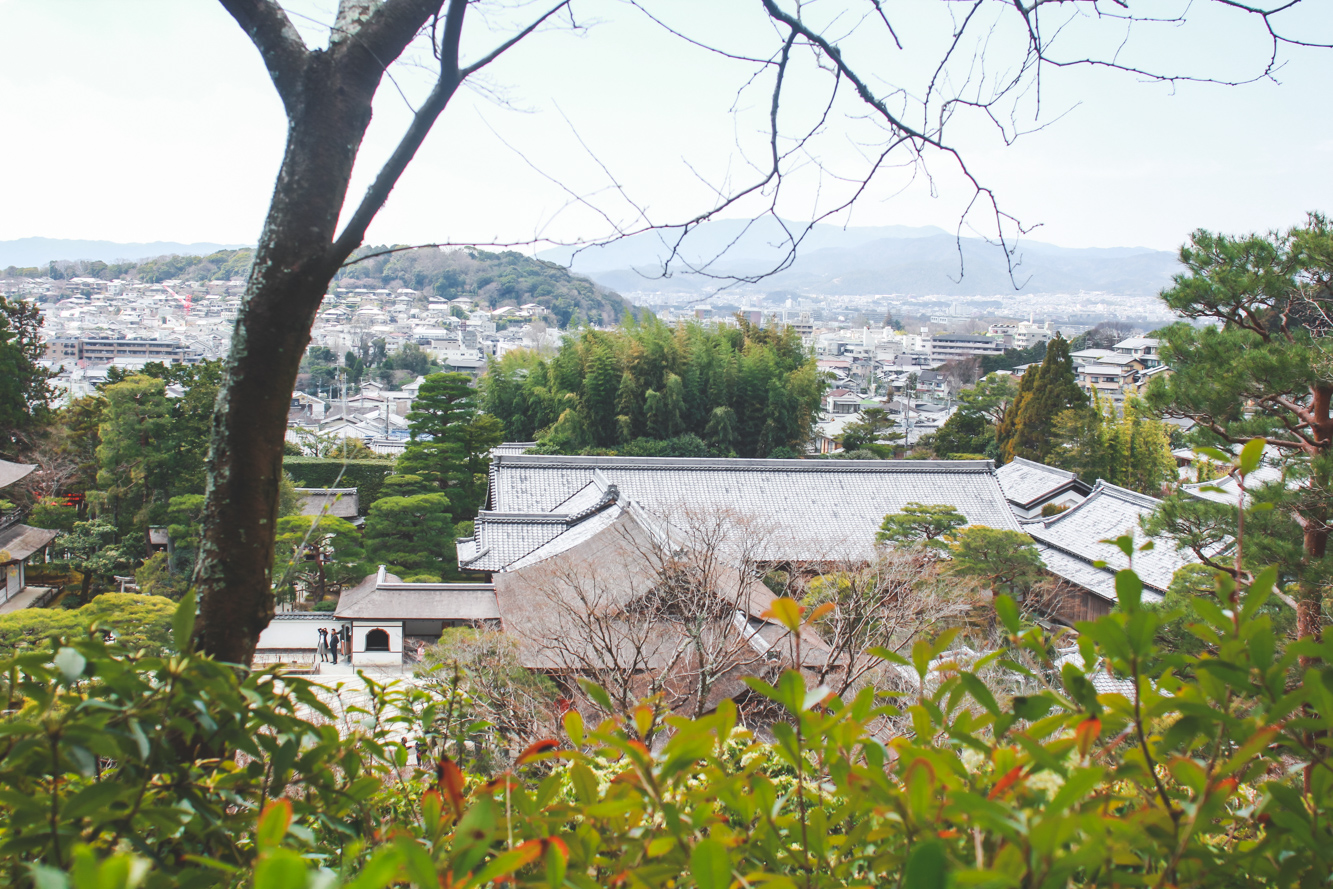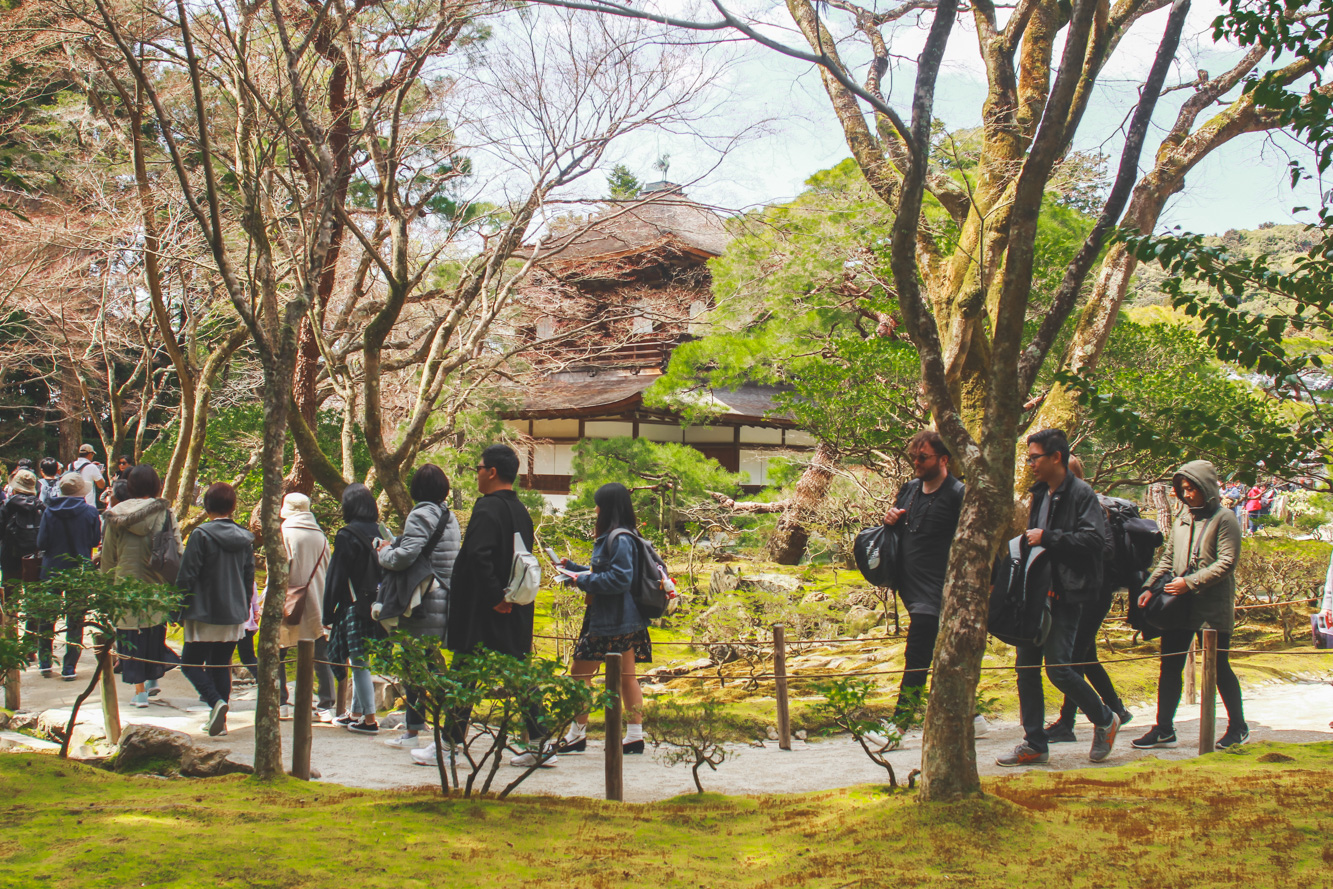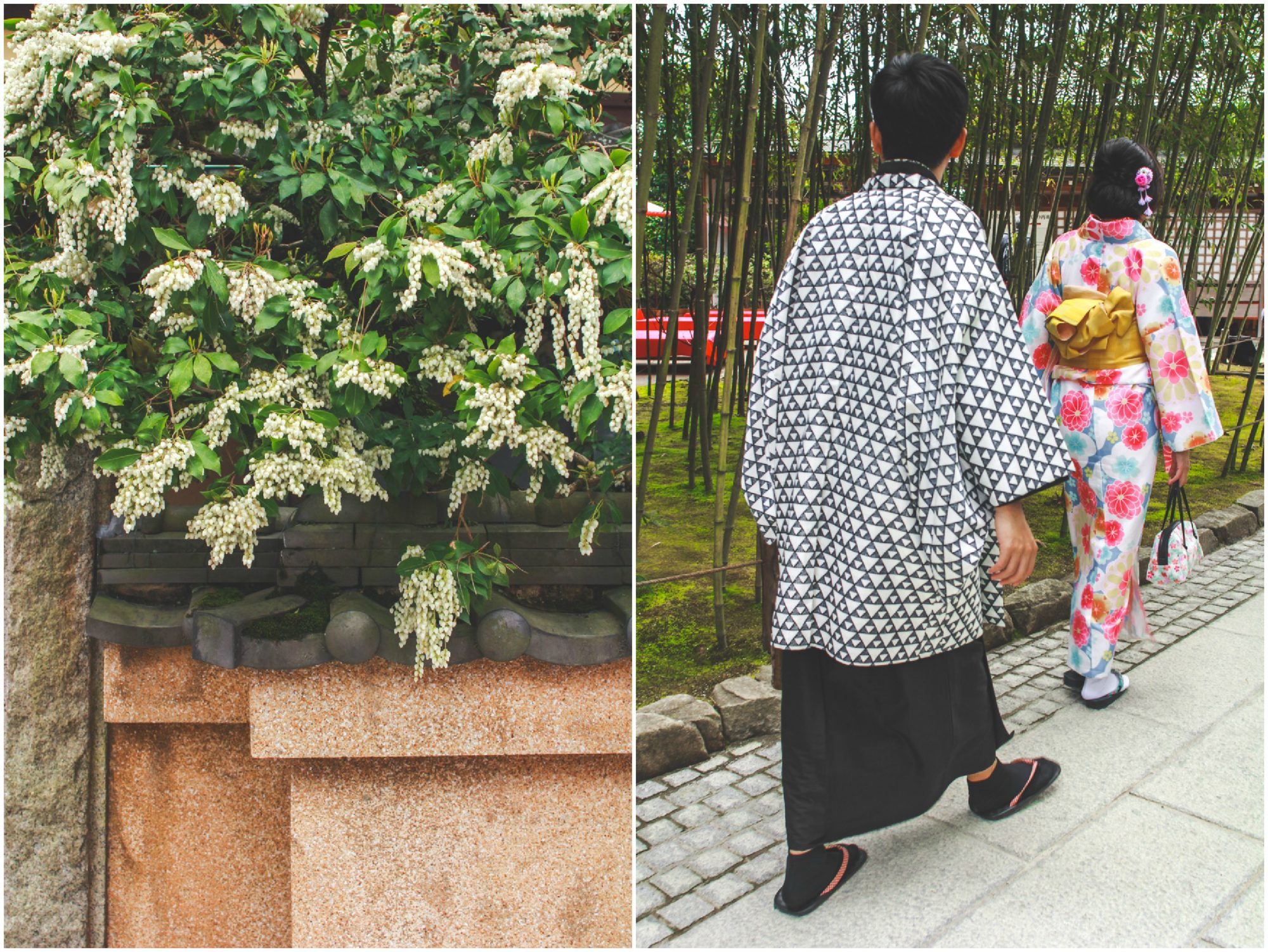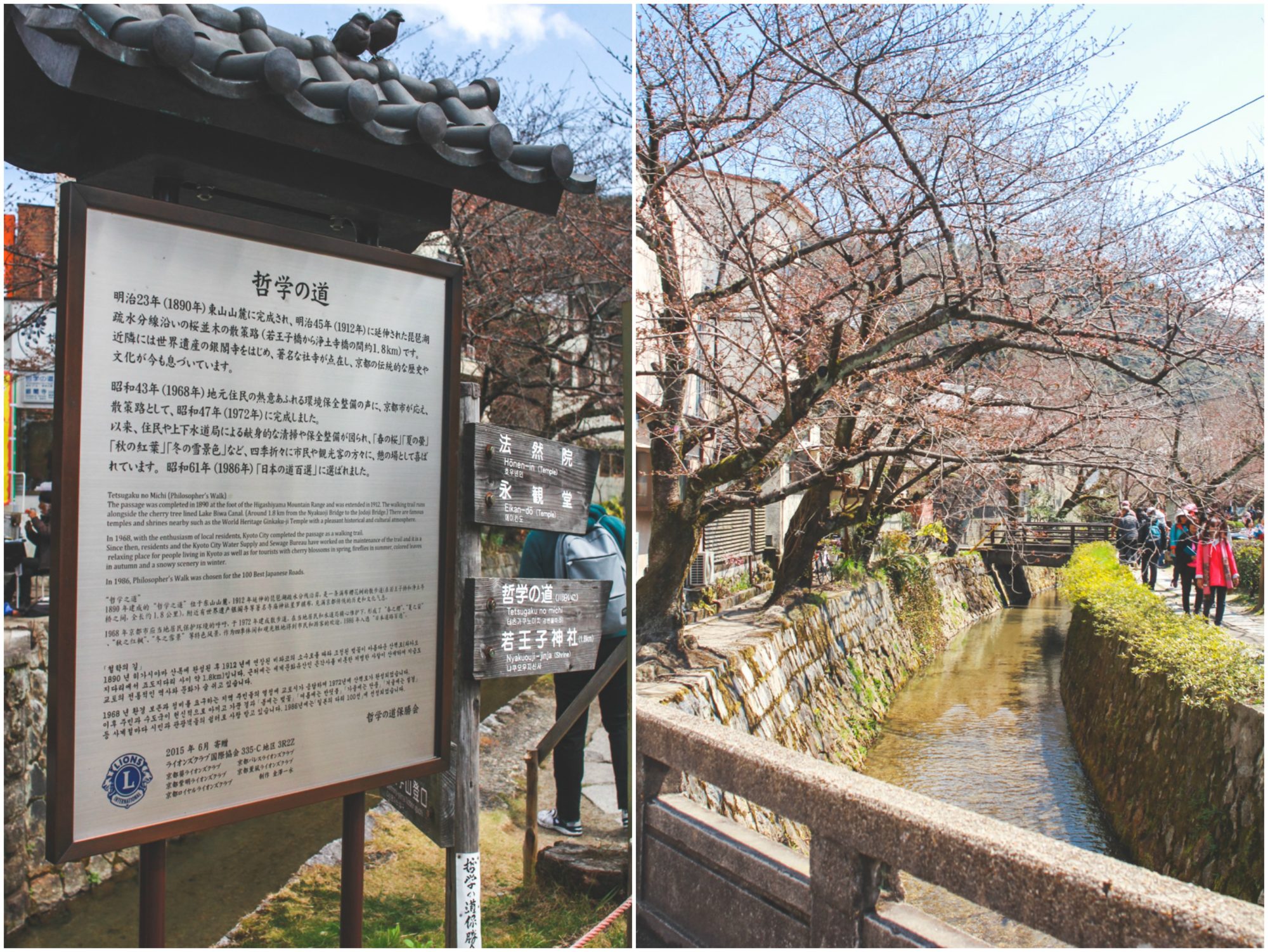 The famous Philosopher's Path… it's gorgeous when the sakura are bloomed! Sadly we were a little early.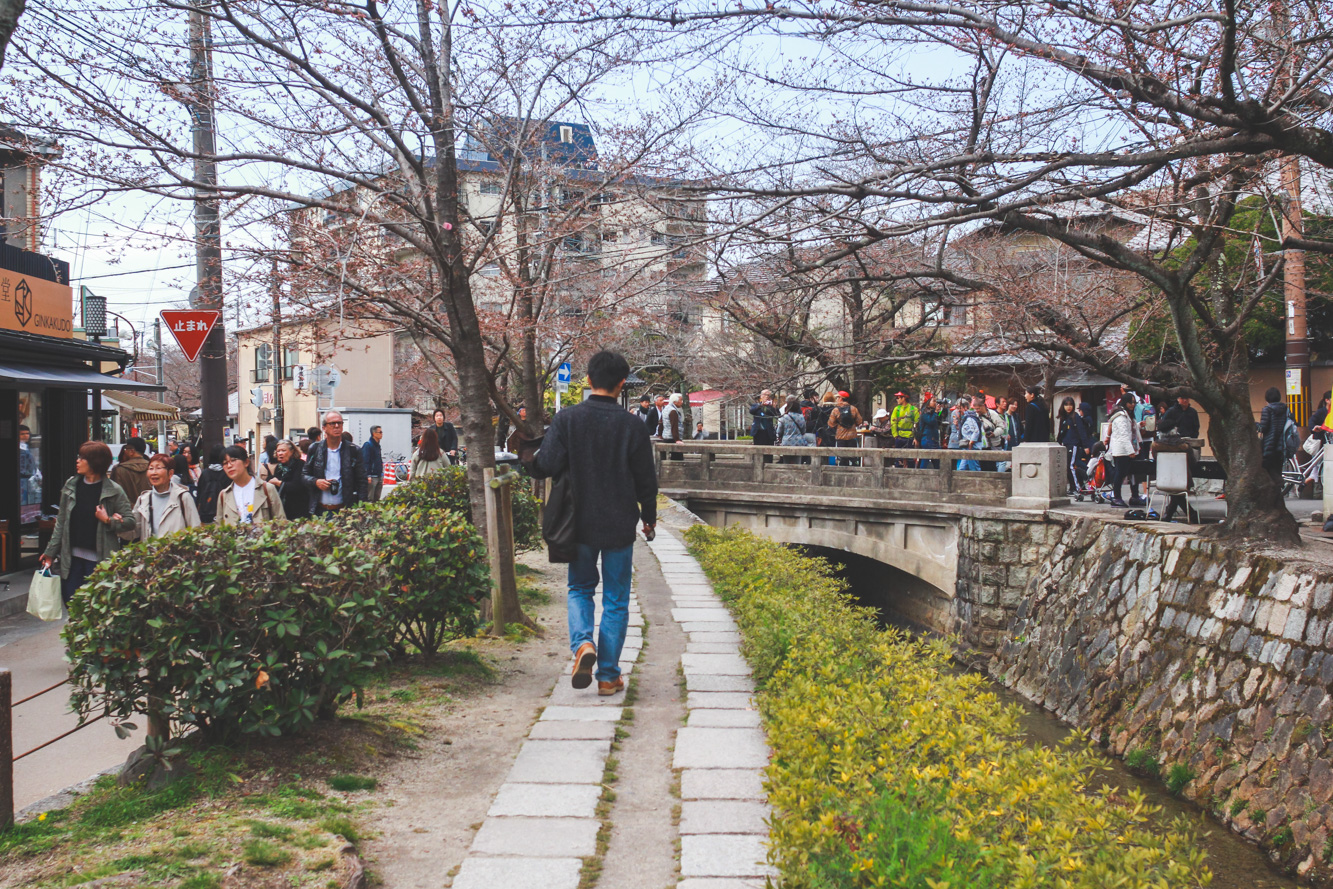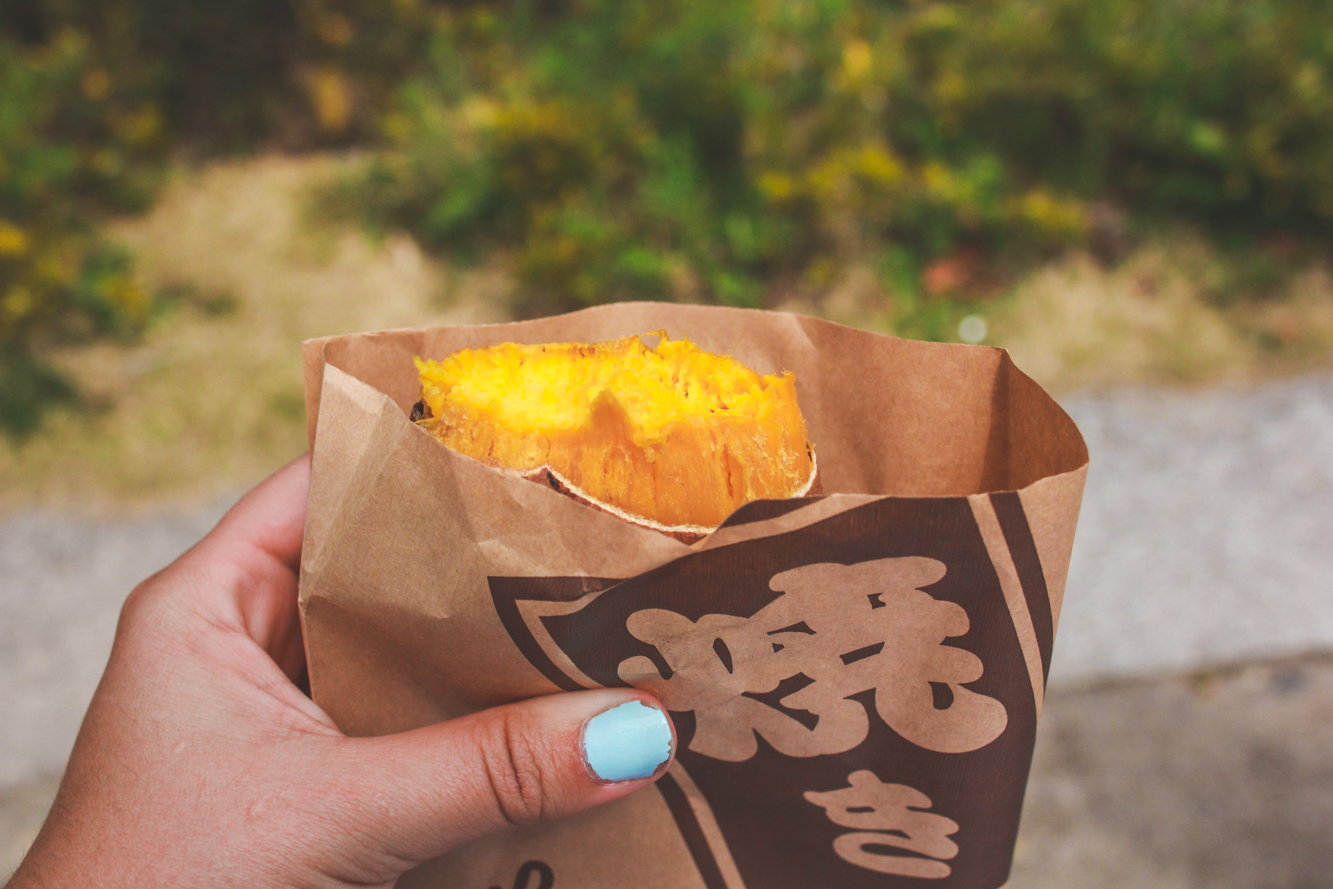 Yakiimo, Japanese baked sweet potato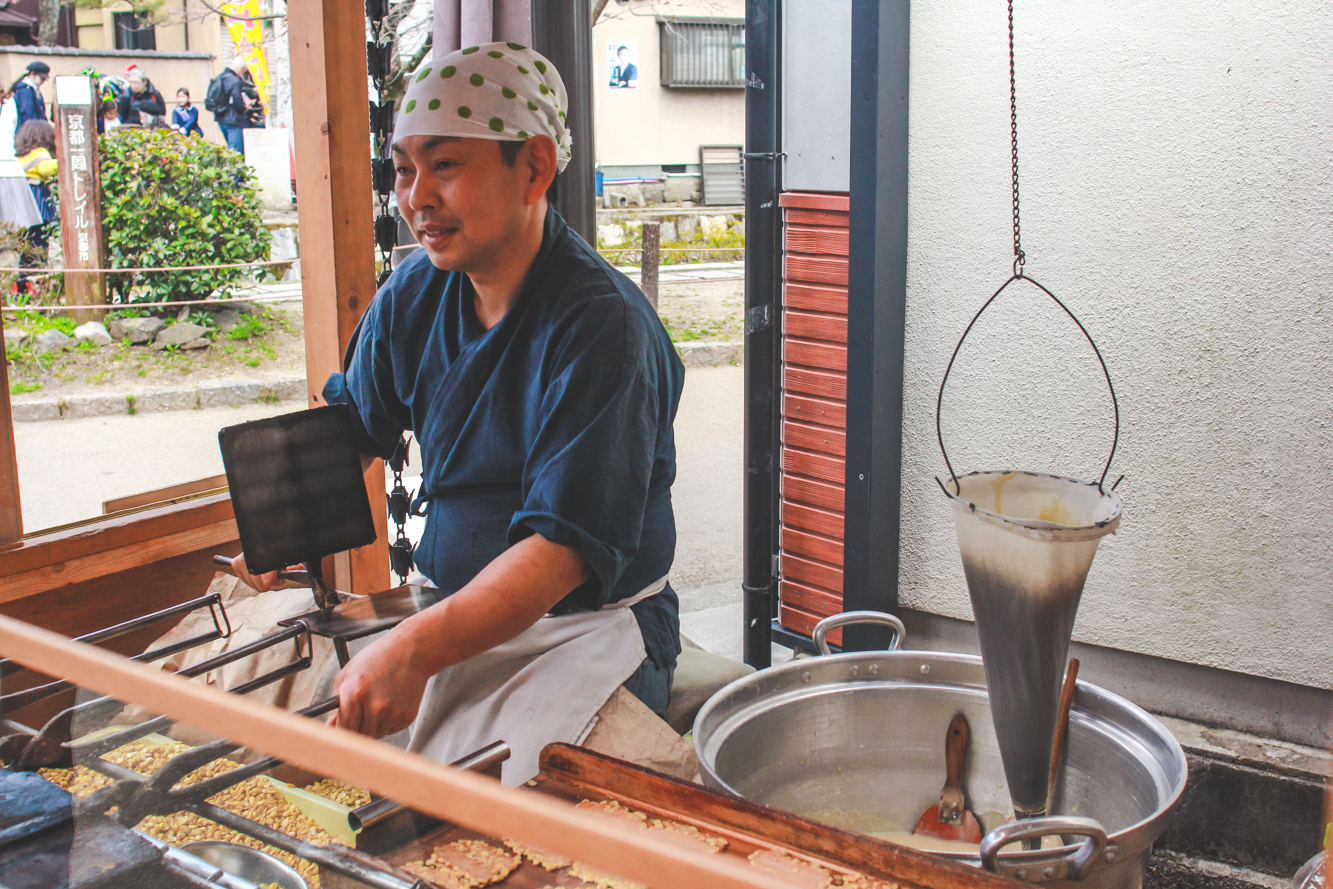 If you visit the Philosopher's Path, stop at this little store on the corner!! Super delicious handmade snacks.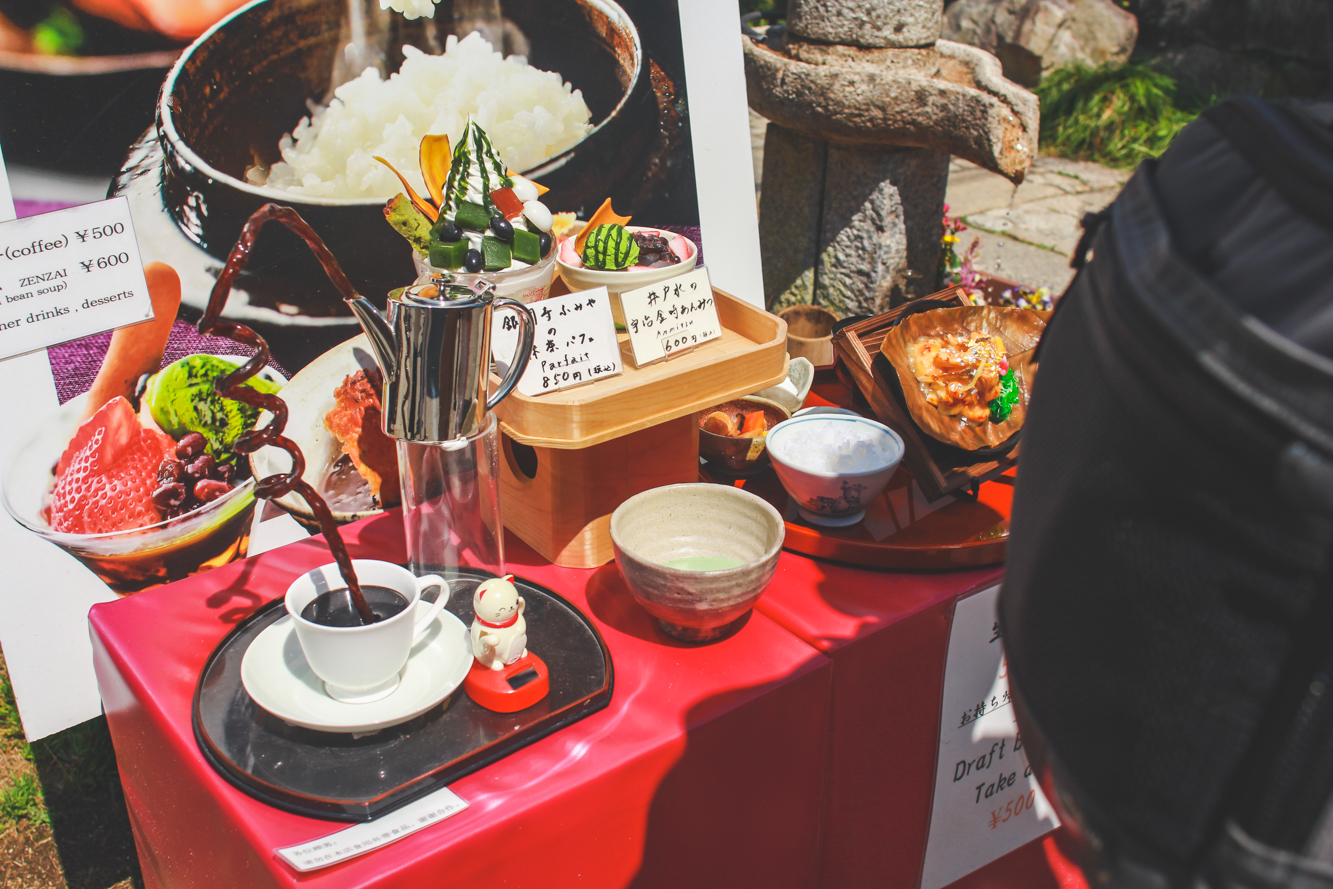 Japanese restaurants always have fake food samples at the entrance!! Look at that espresso!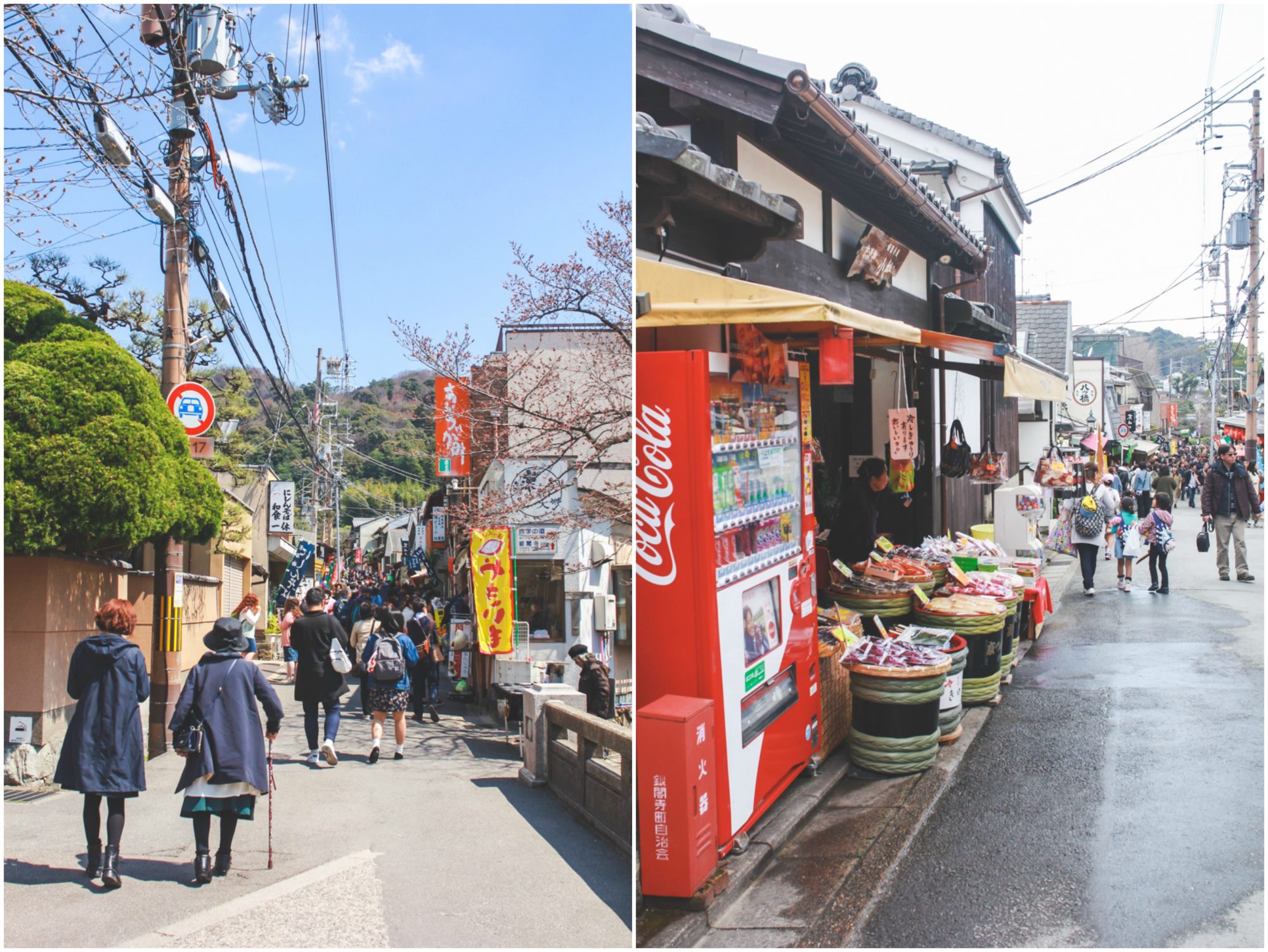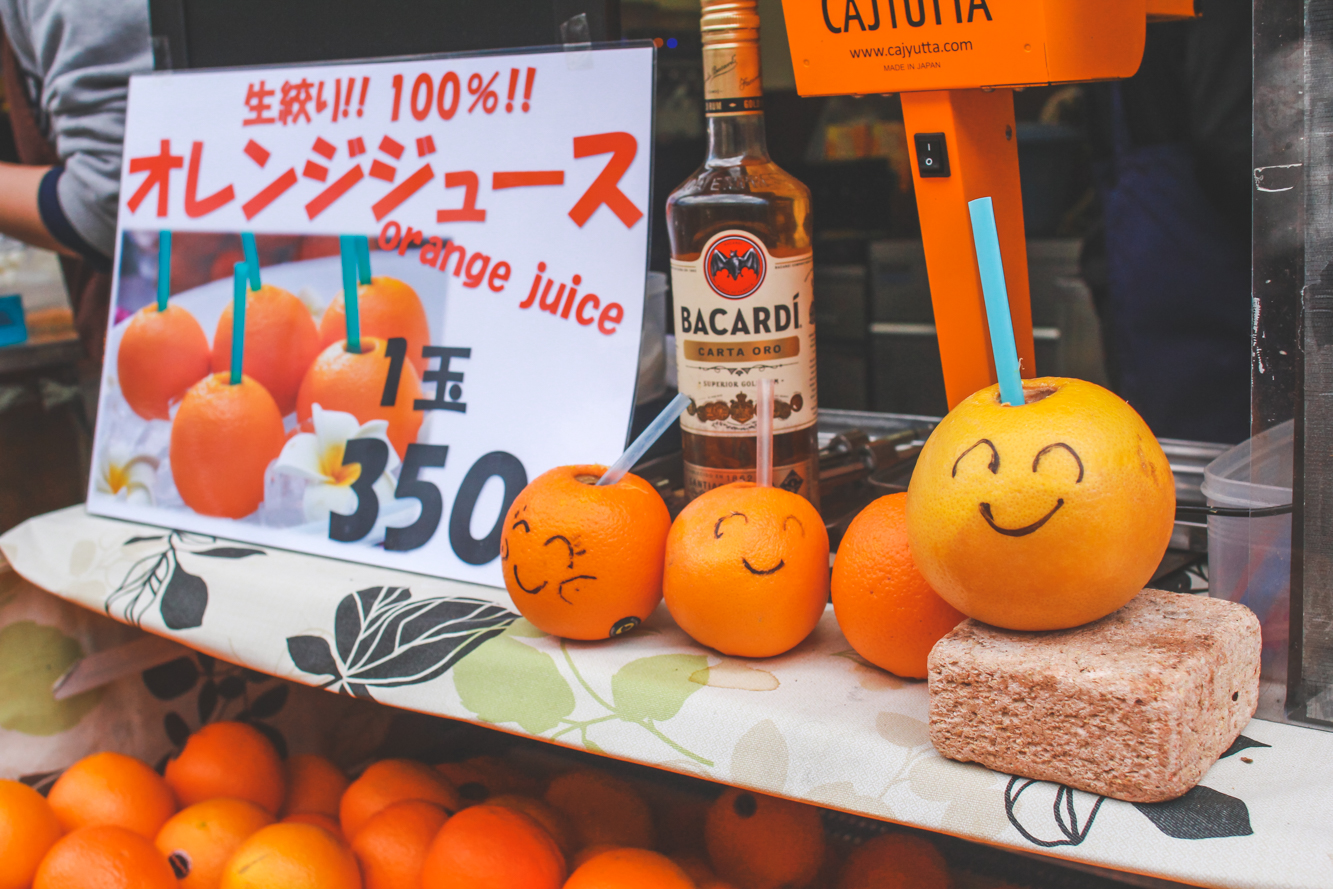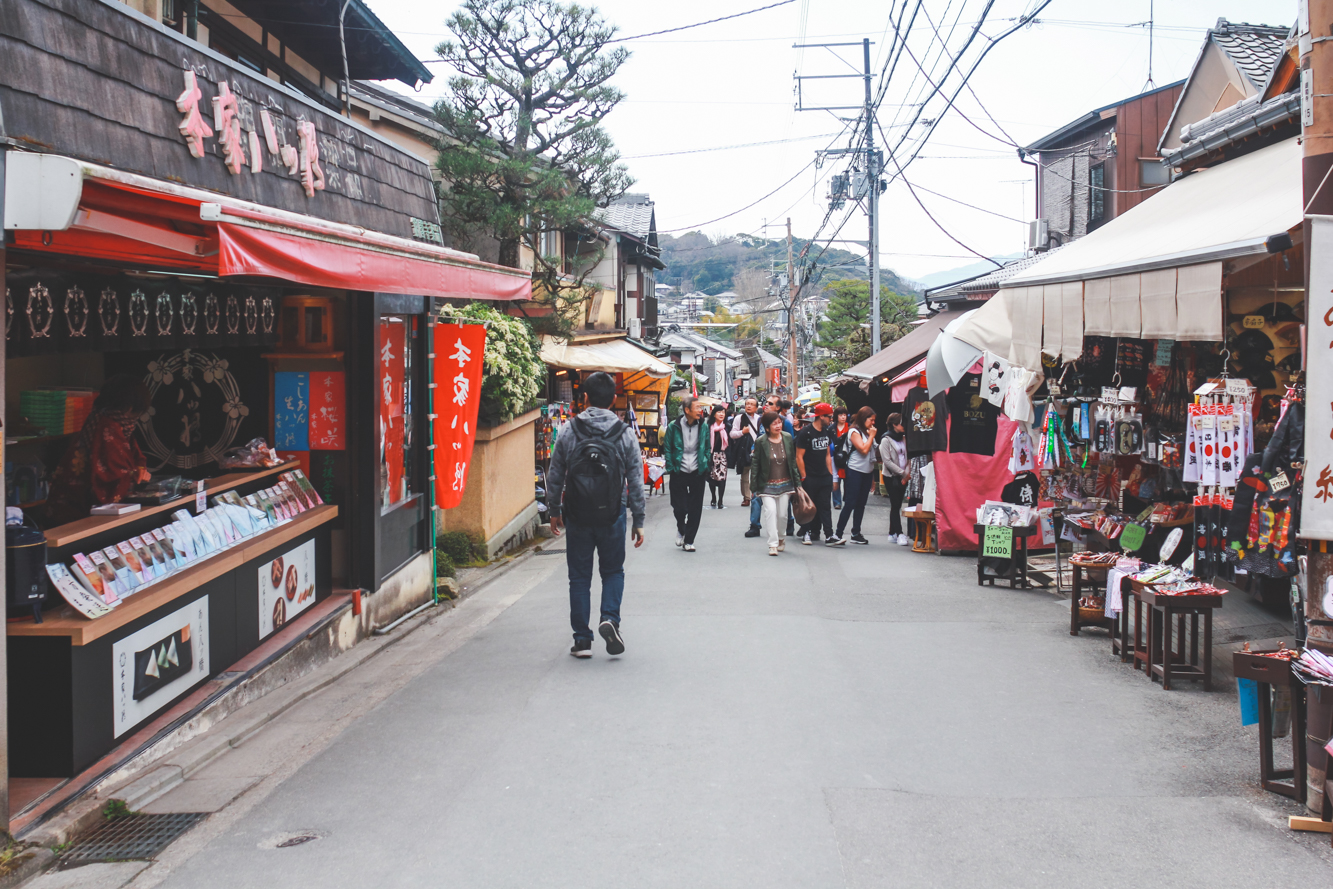 As always there is a before the temple there is a big street full of souvenir shops and places to eat.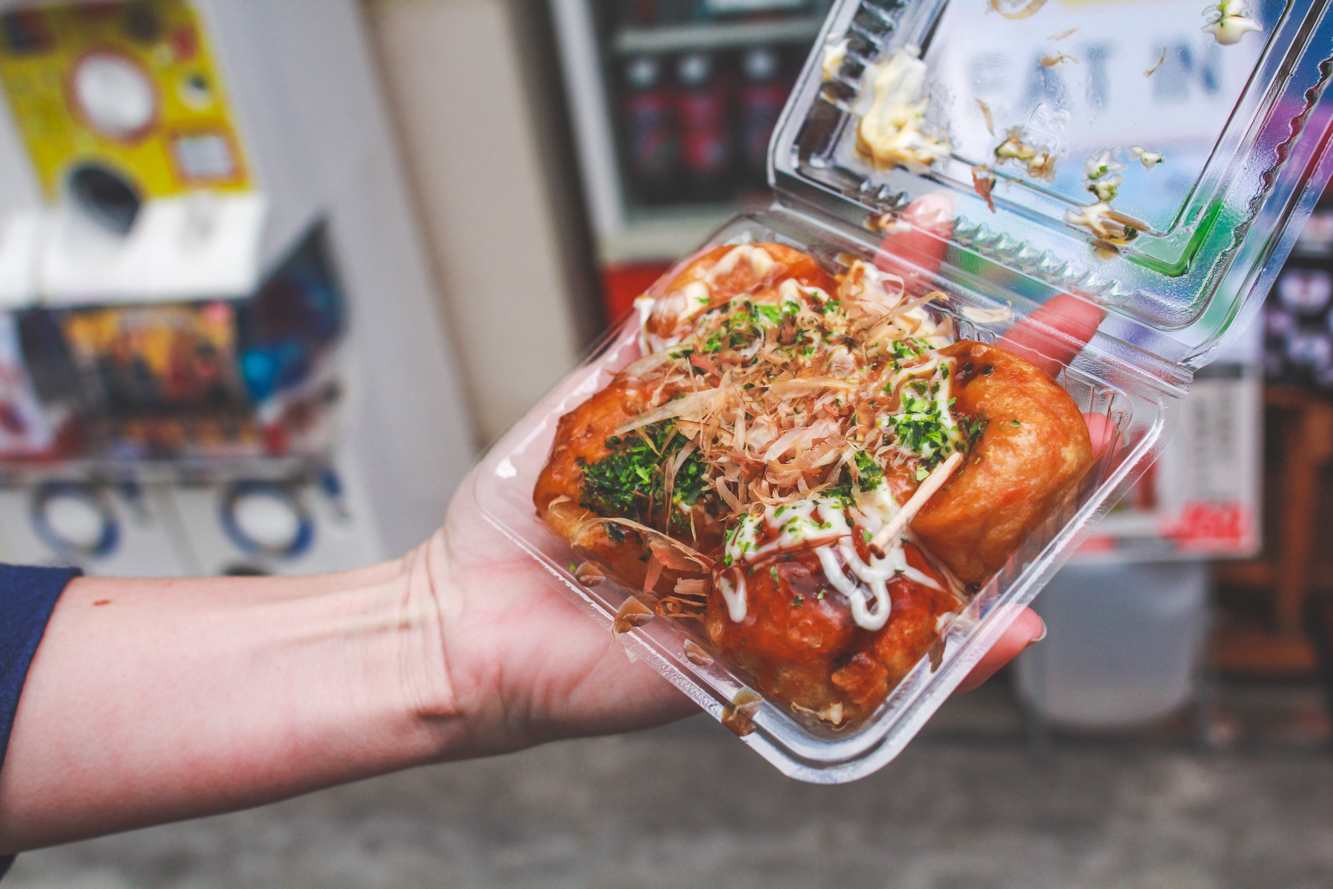 Takoyaki, octopus balls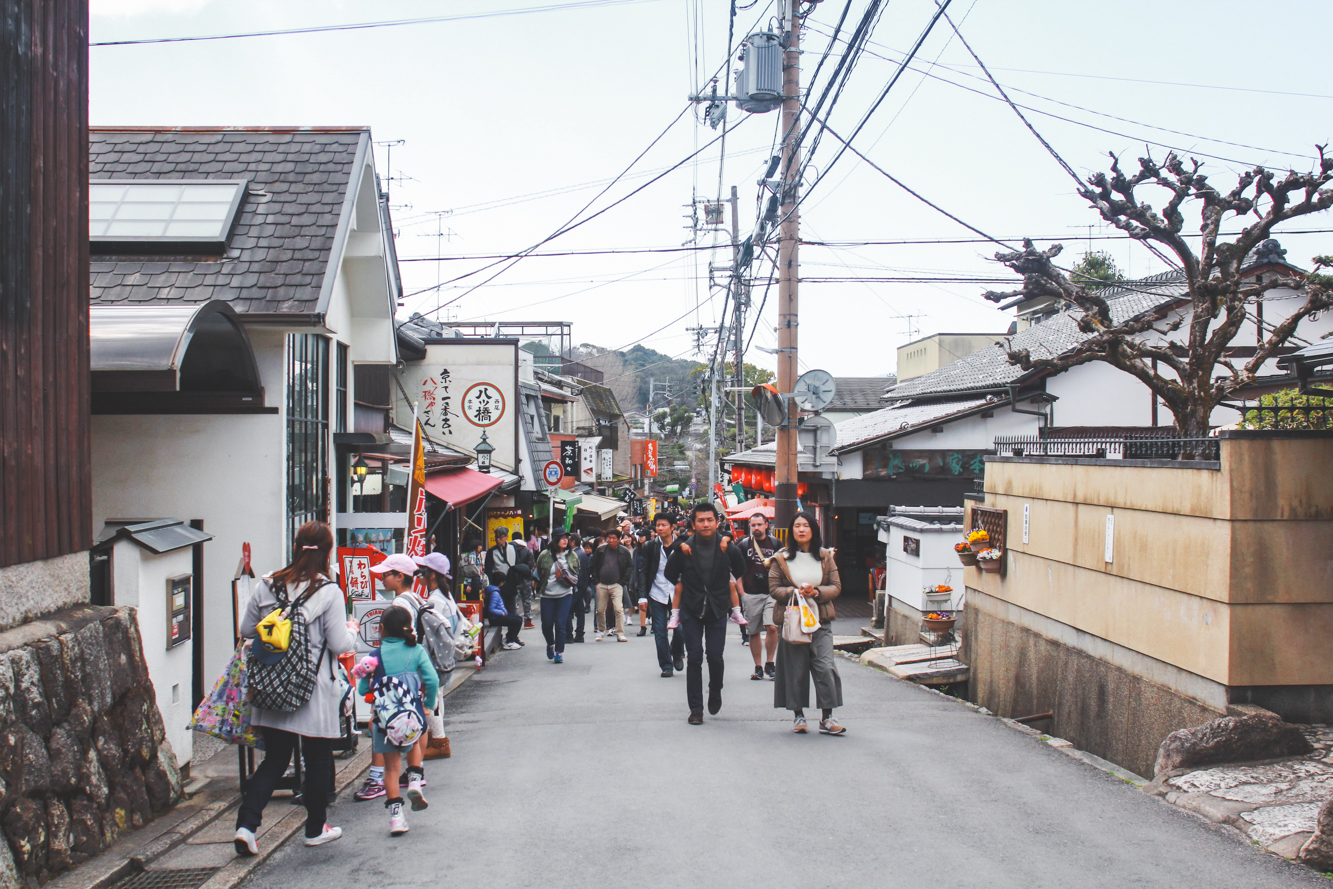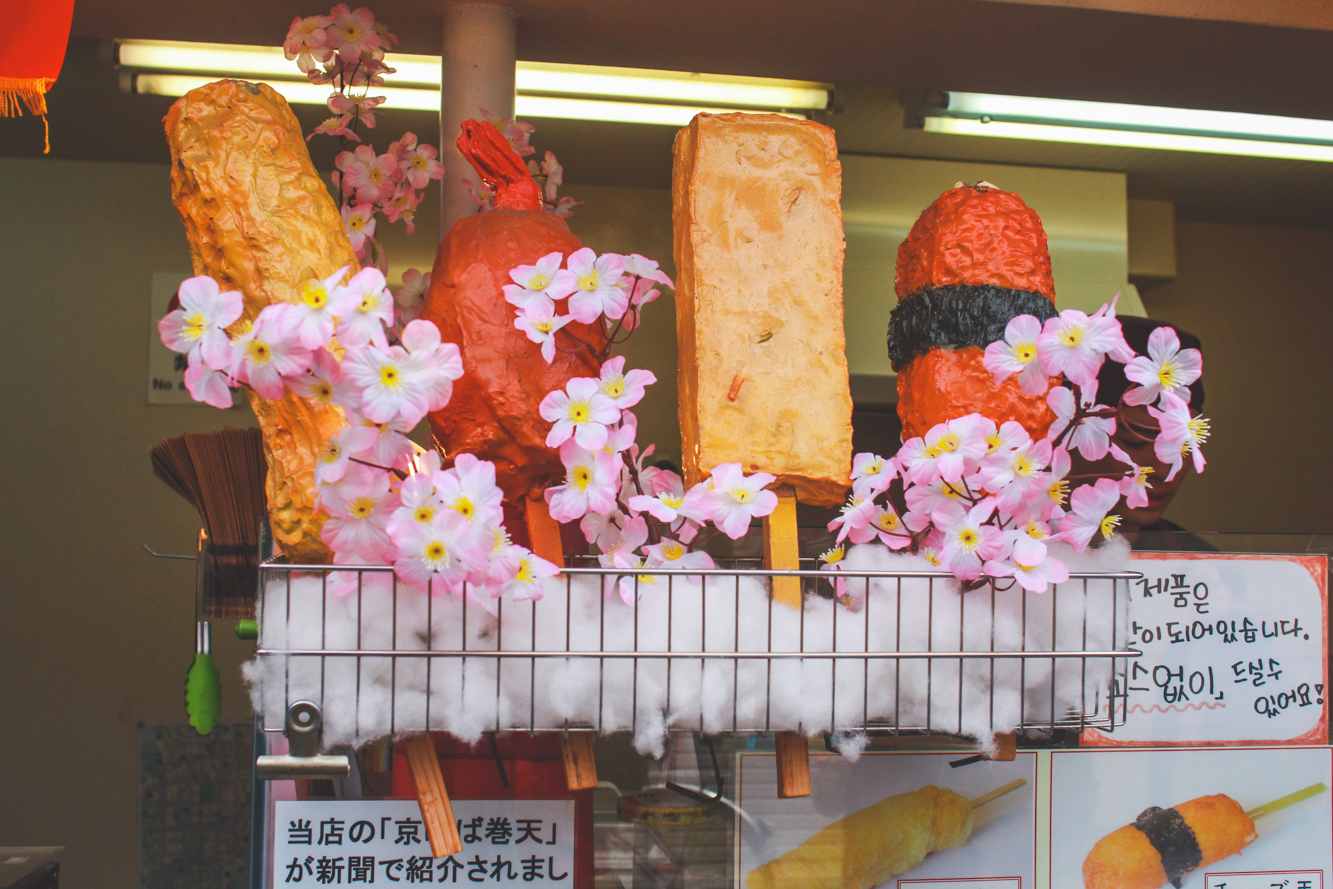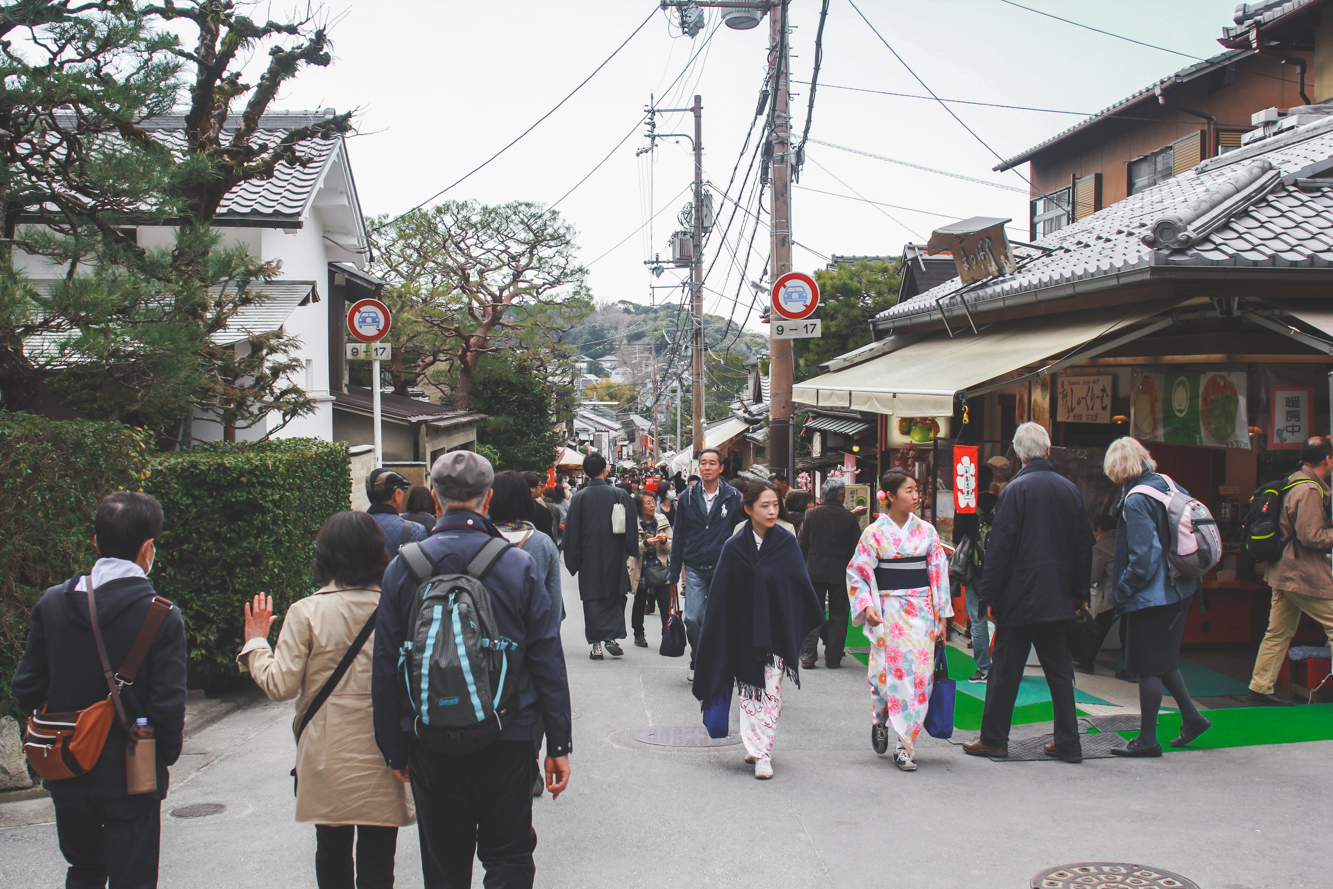 More Spring in Japan posts:
Osaka Castle Park | Kimonos in Higashiyama | Why You Should Rent A Kimono | Kyoto Gyoen | Nara Park | Todai-ji + Kofuku-ji | Fushimi Inari Taisha | Arashiyama |