Spring in Japan: Osaka Castle Park
You guys, I finally made it to Kyoto in the Spring (well back in 2017) with my friend Katie, of course. Let me tell you… there is really nothing better than Japan in the Spring! We actually stayed in Osaka at the cutest place called Lucky's Hostel, because we couldn't find any place to stay in Kyoto. If you're wondering, it is super doable to stay in Osaka and commute to Kyoto, in case you can't find accommodations during peak season.
We met up at the airport, Katie was coming from Narita, and we went straight to our hostel… well more like it took us like 15 minutes walking around the area to find it. But after settling in we headed out to explore a tiny bit of the city. We visited the Osaka Castle Park and then of course made a stop at Dotonbori Street for dinner.
The sakuras (cherry blossoms) weren't fully bloomed yet, but thankfully there are always early bloomers! The whole area at the entrance of the Osaka Castle Park is full of early bloomers. Wish we had thought of bringing stuff to do hanami (picnic under cherry blossom trees). Anyways it was a quick little visit, since we both had already been, before heading to Dotonbori for some Okonomiyaki and a little shopping.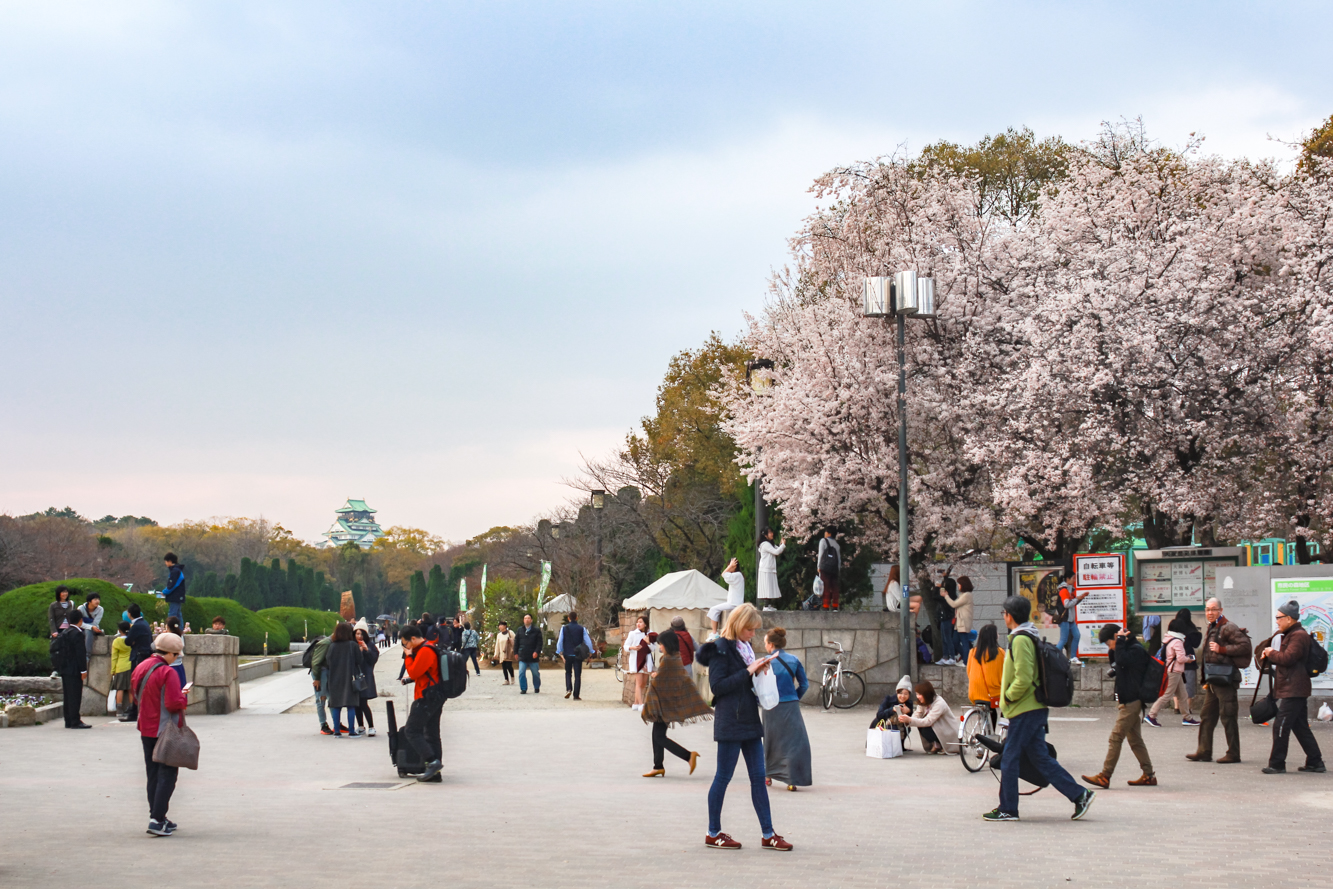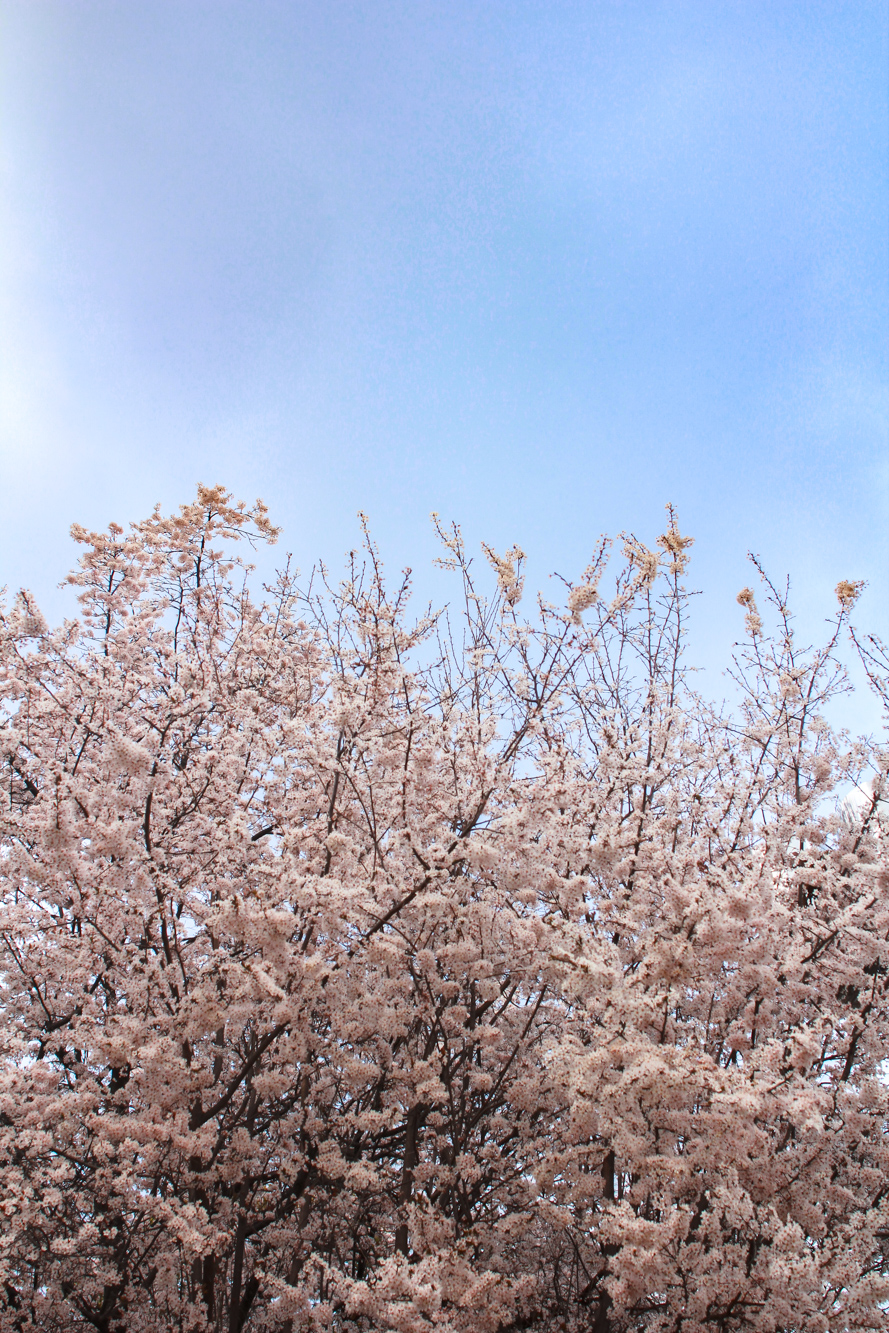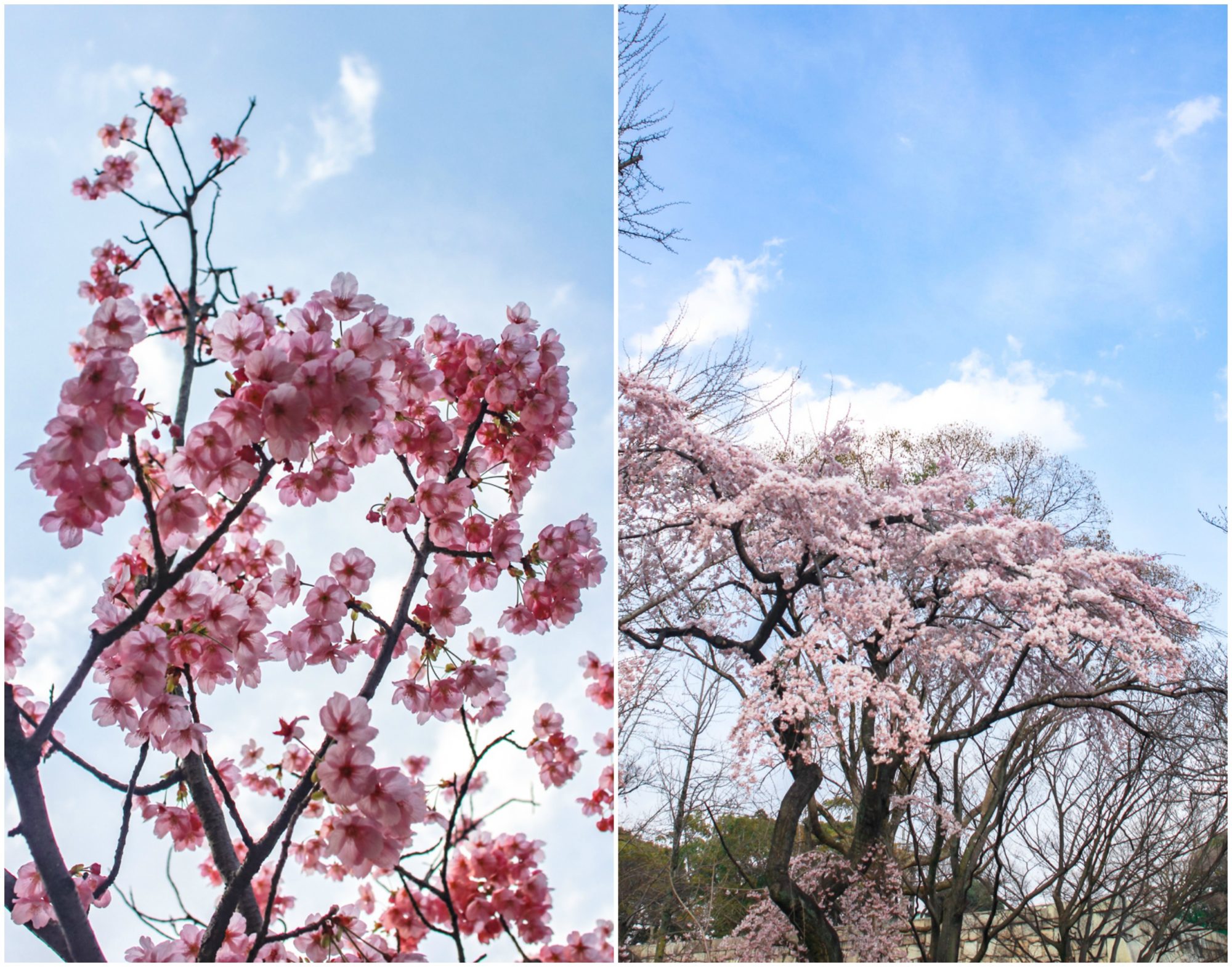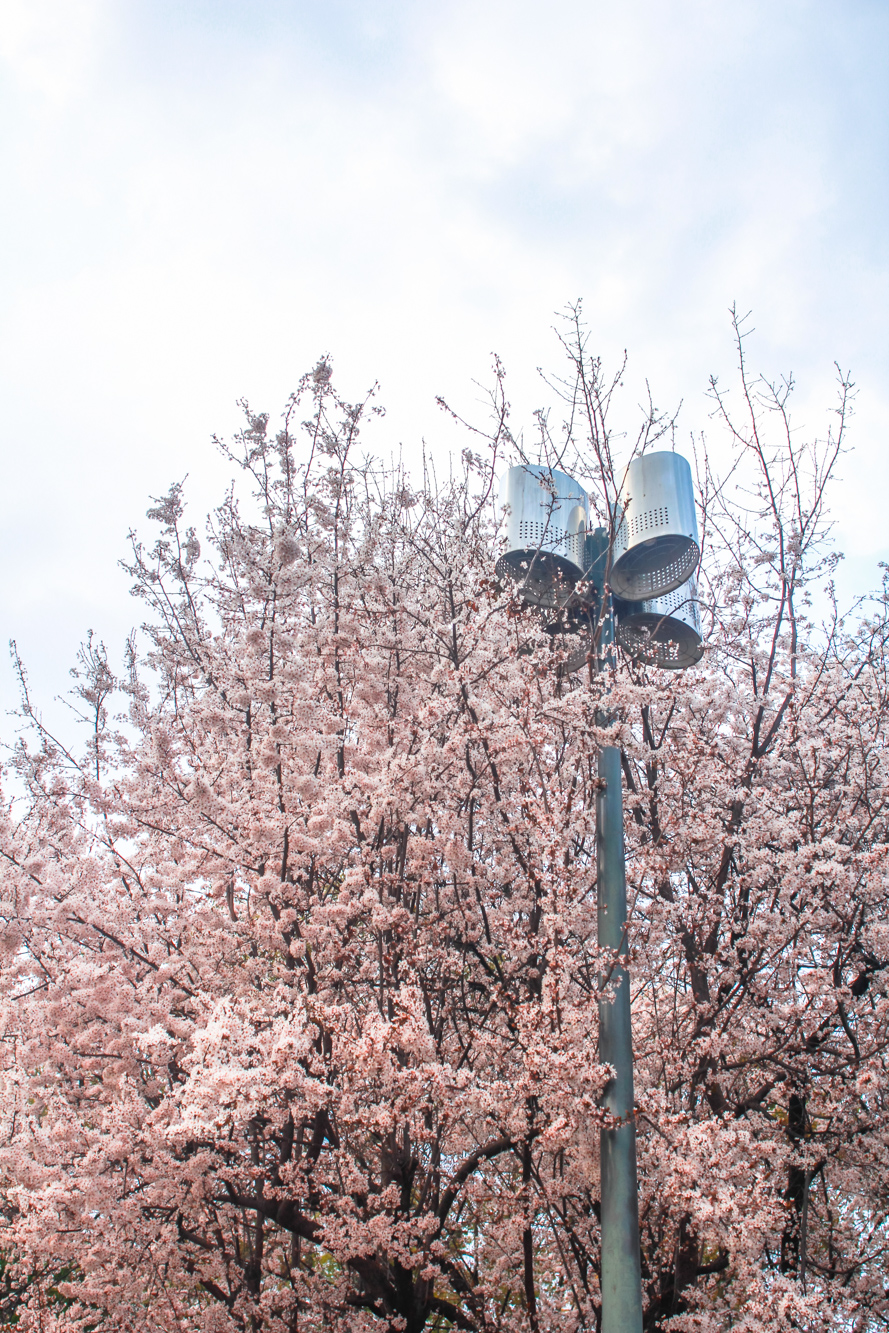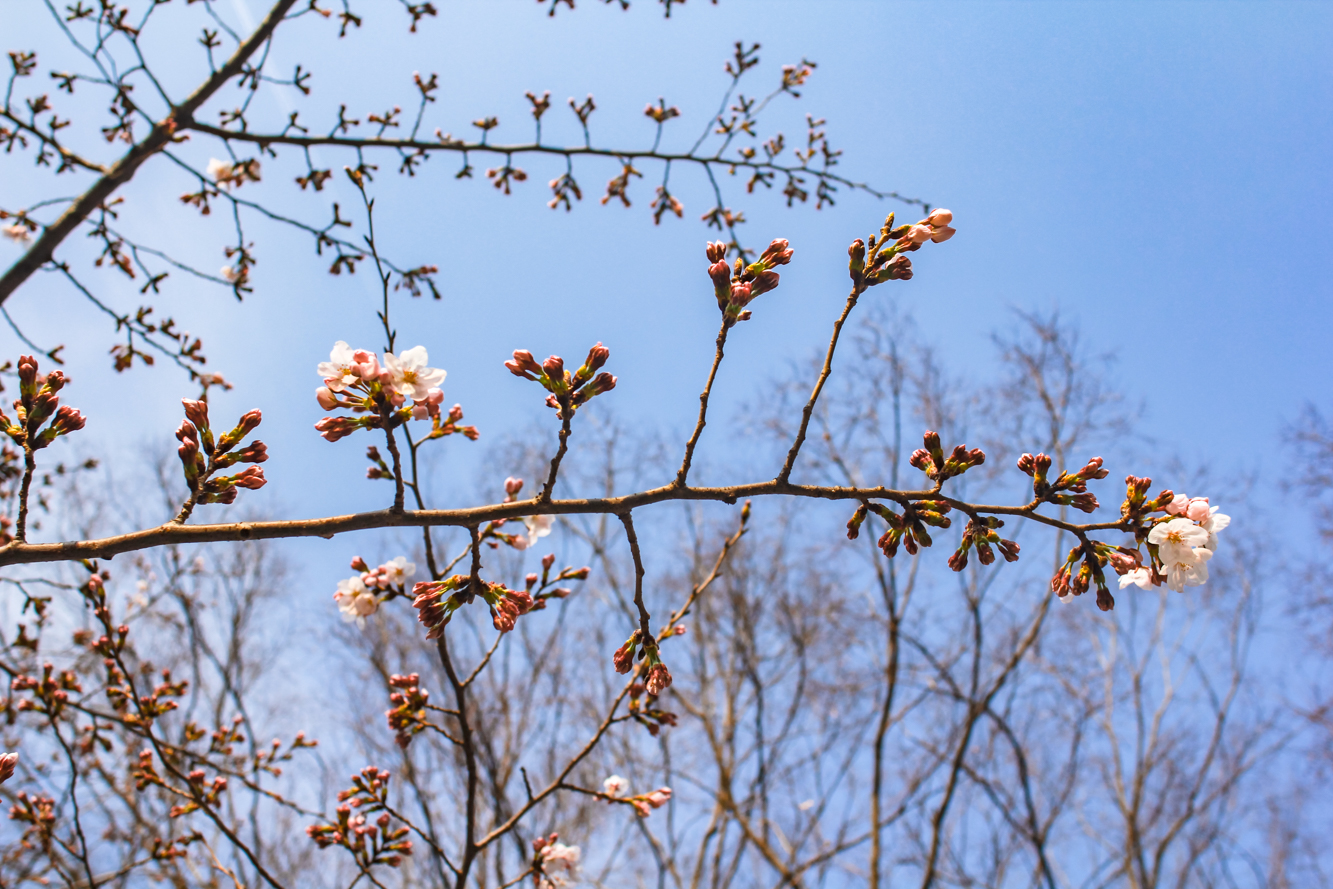 Pretty much what most of the trees looked like!! So close to blooming!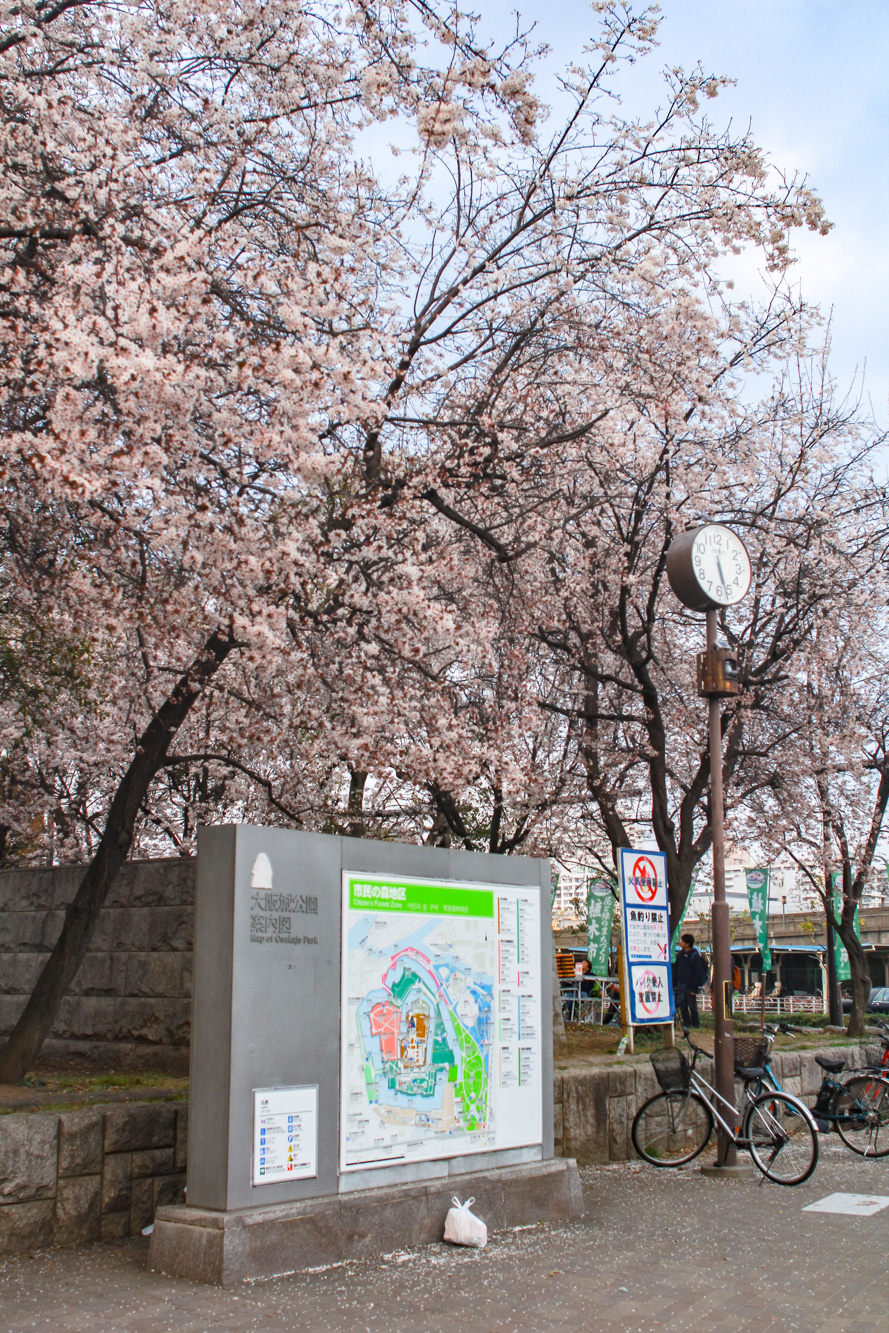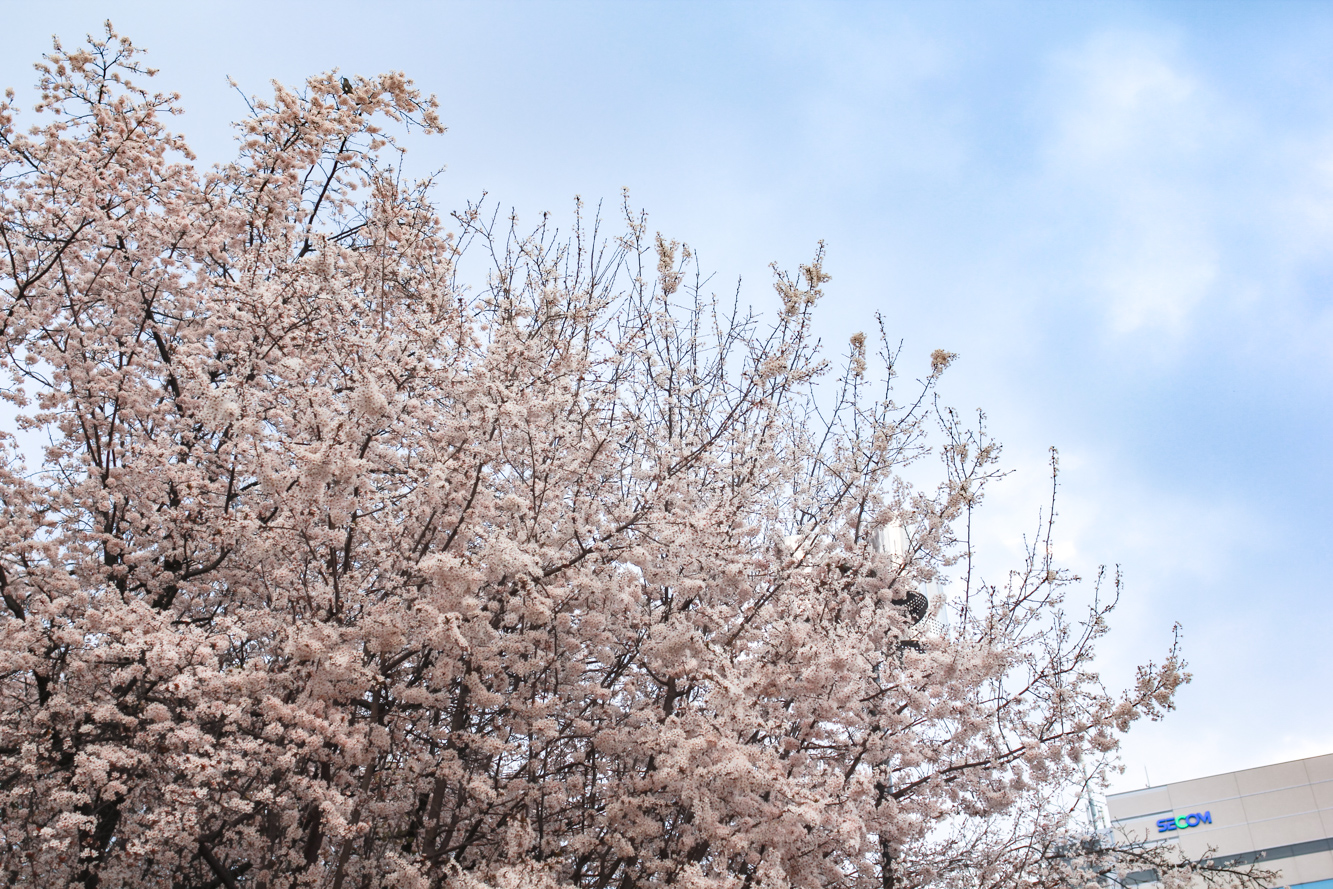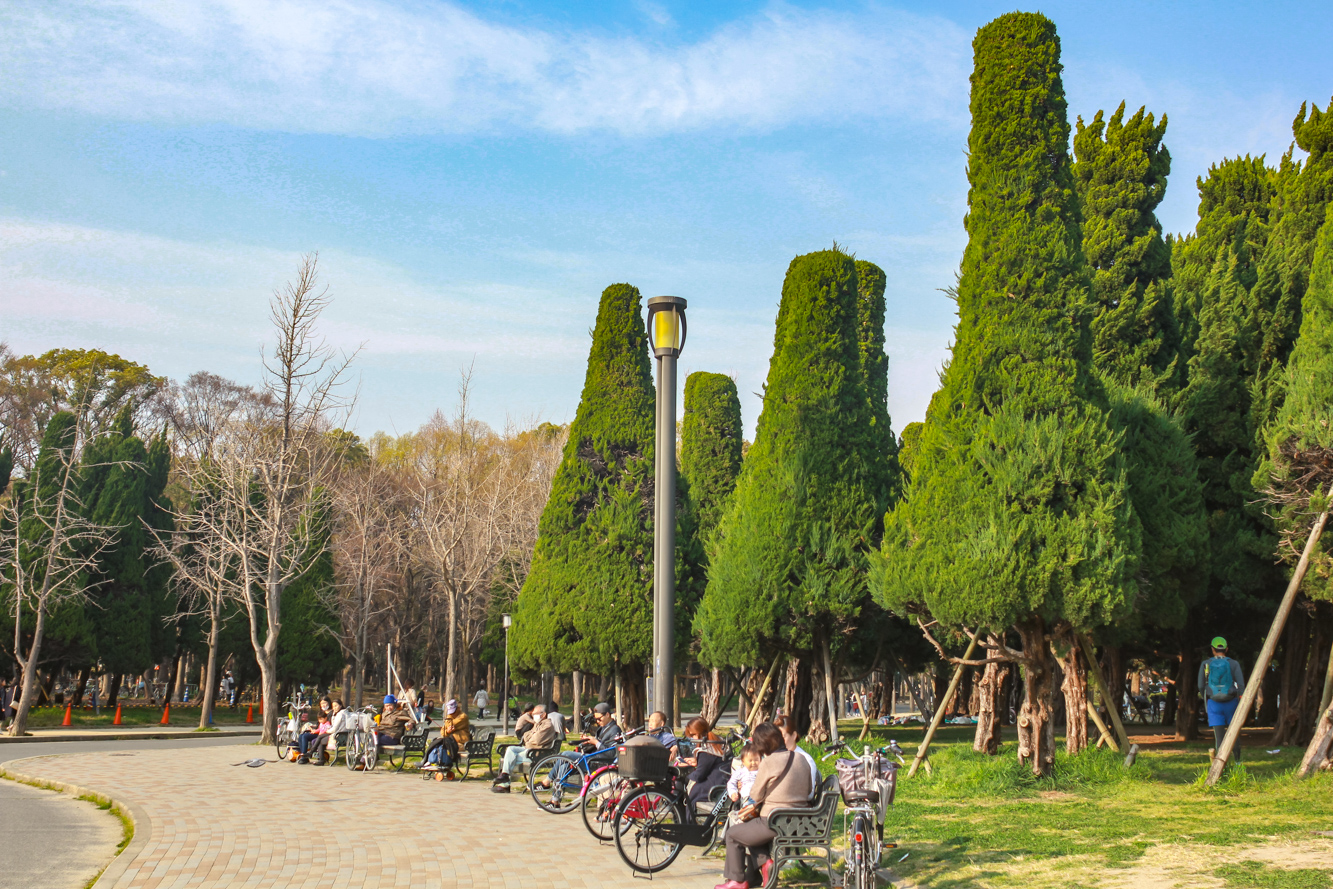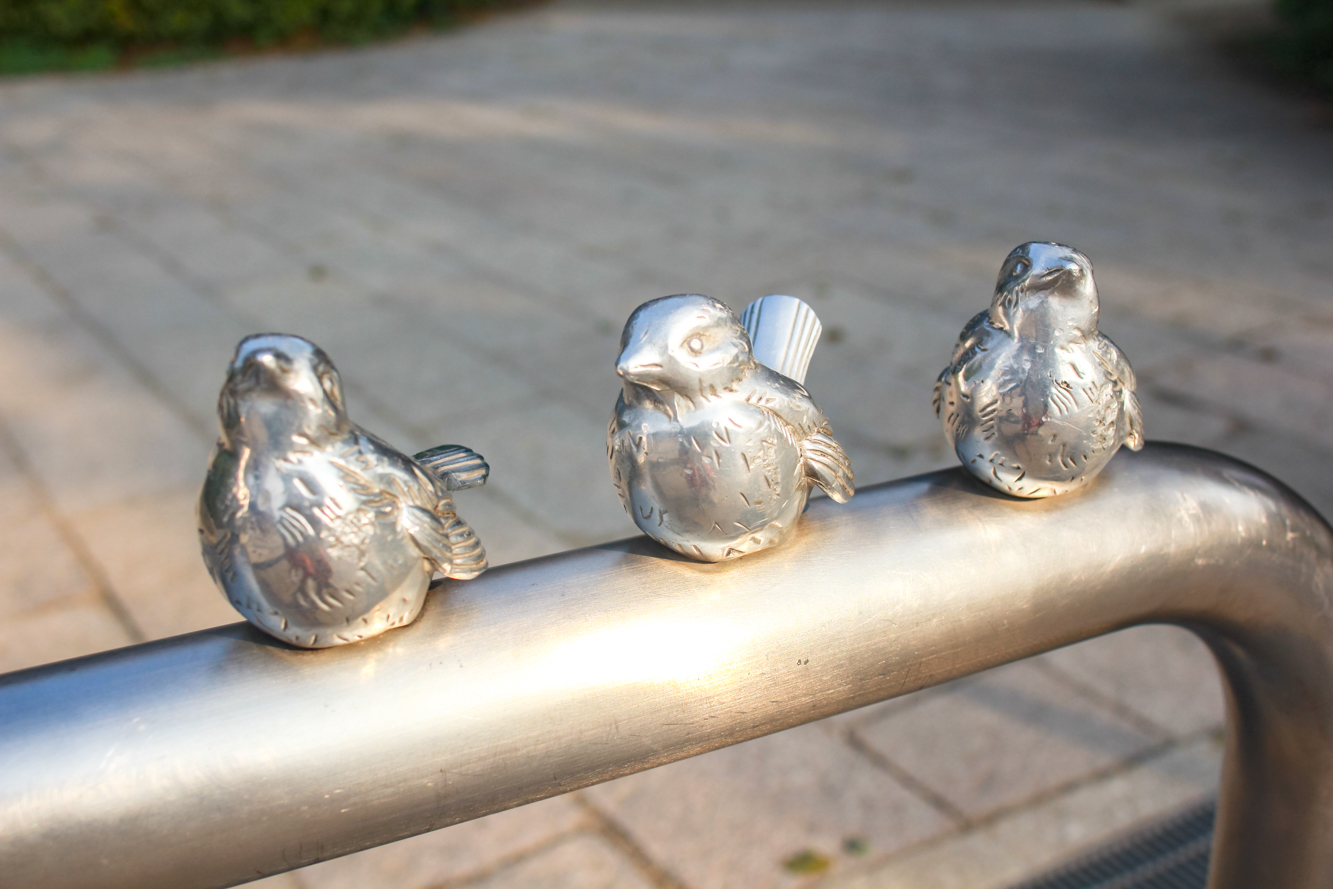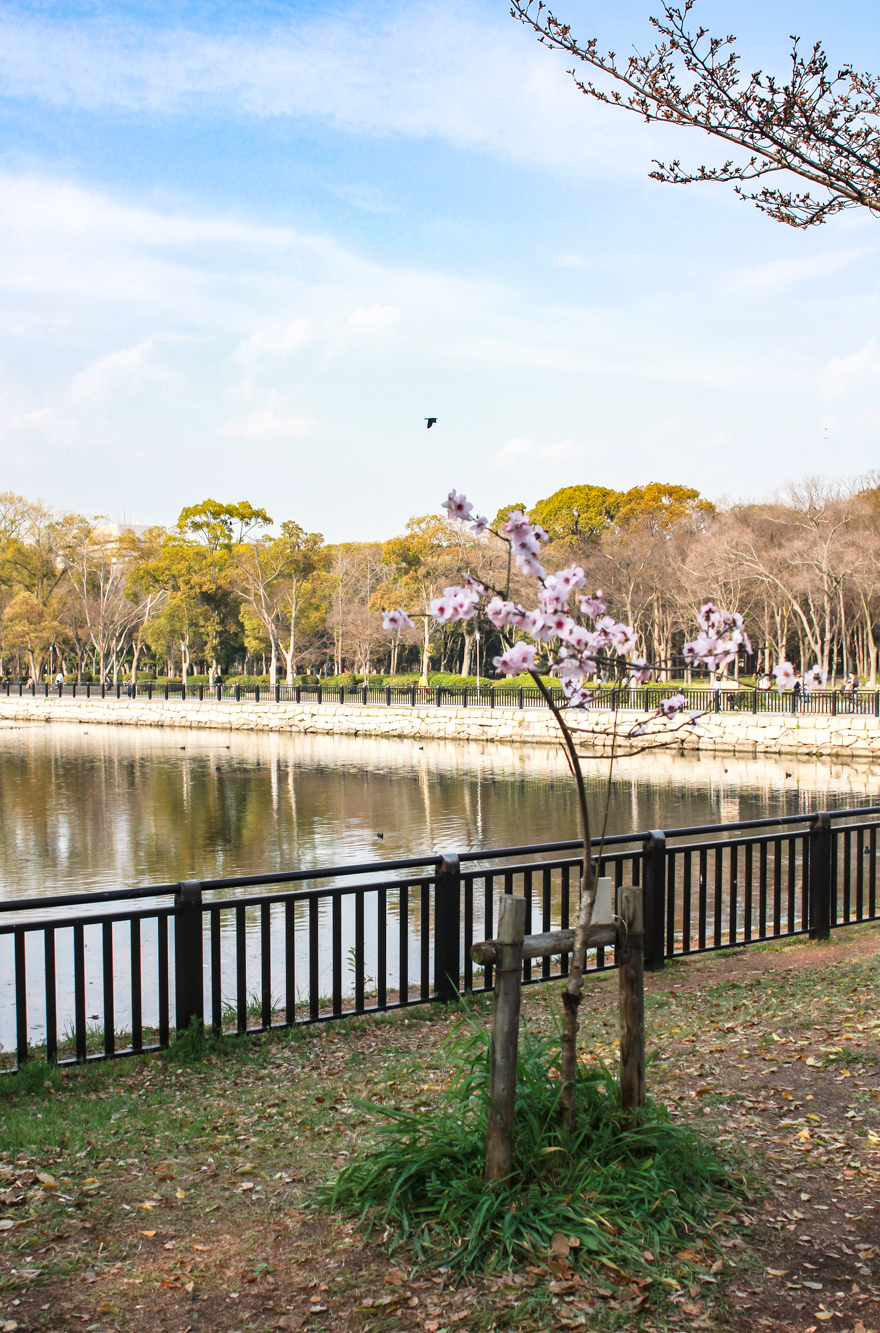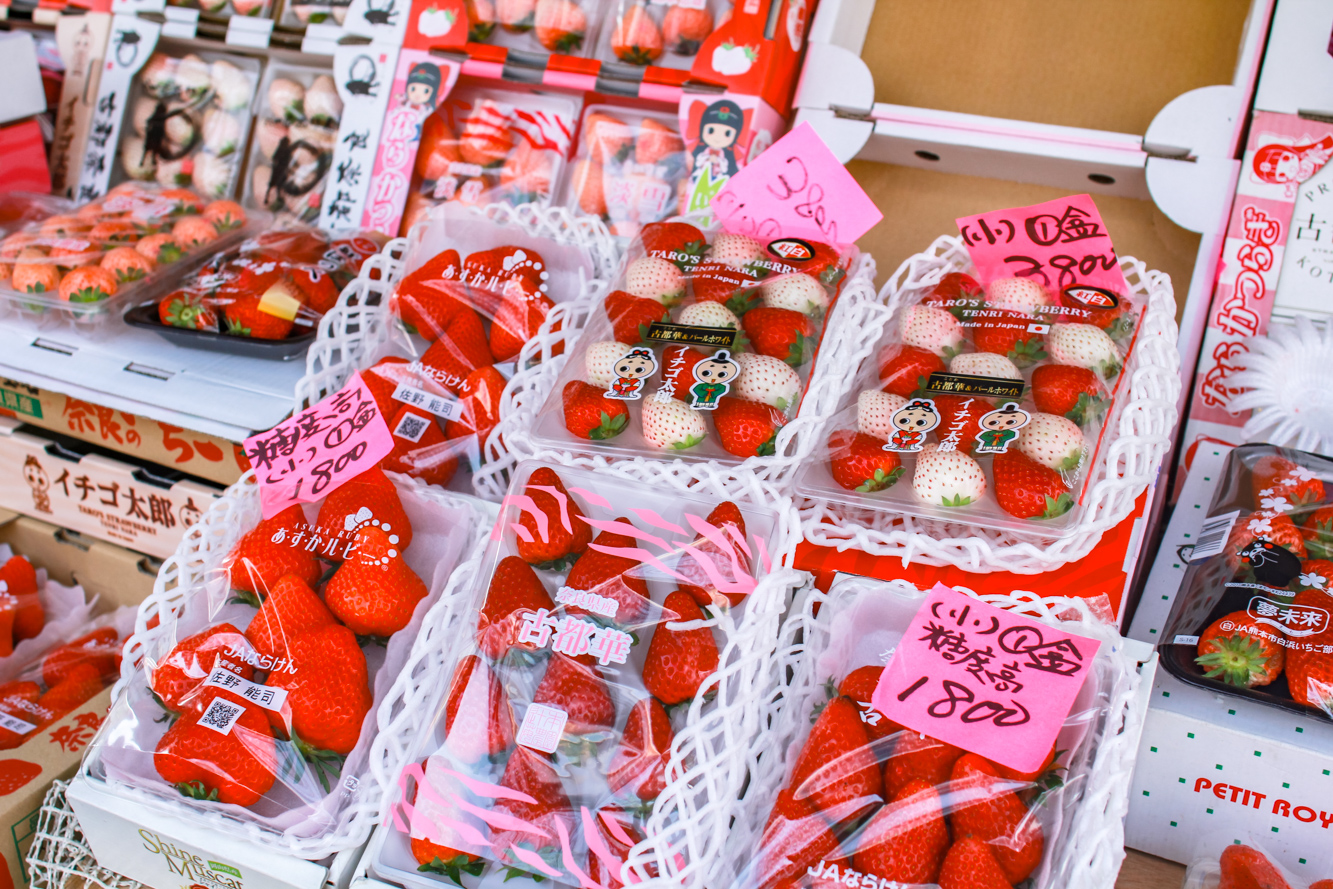 Yes, those are pink strawberries and yes they were $35!!!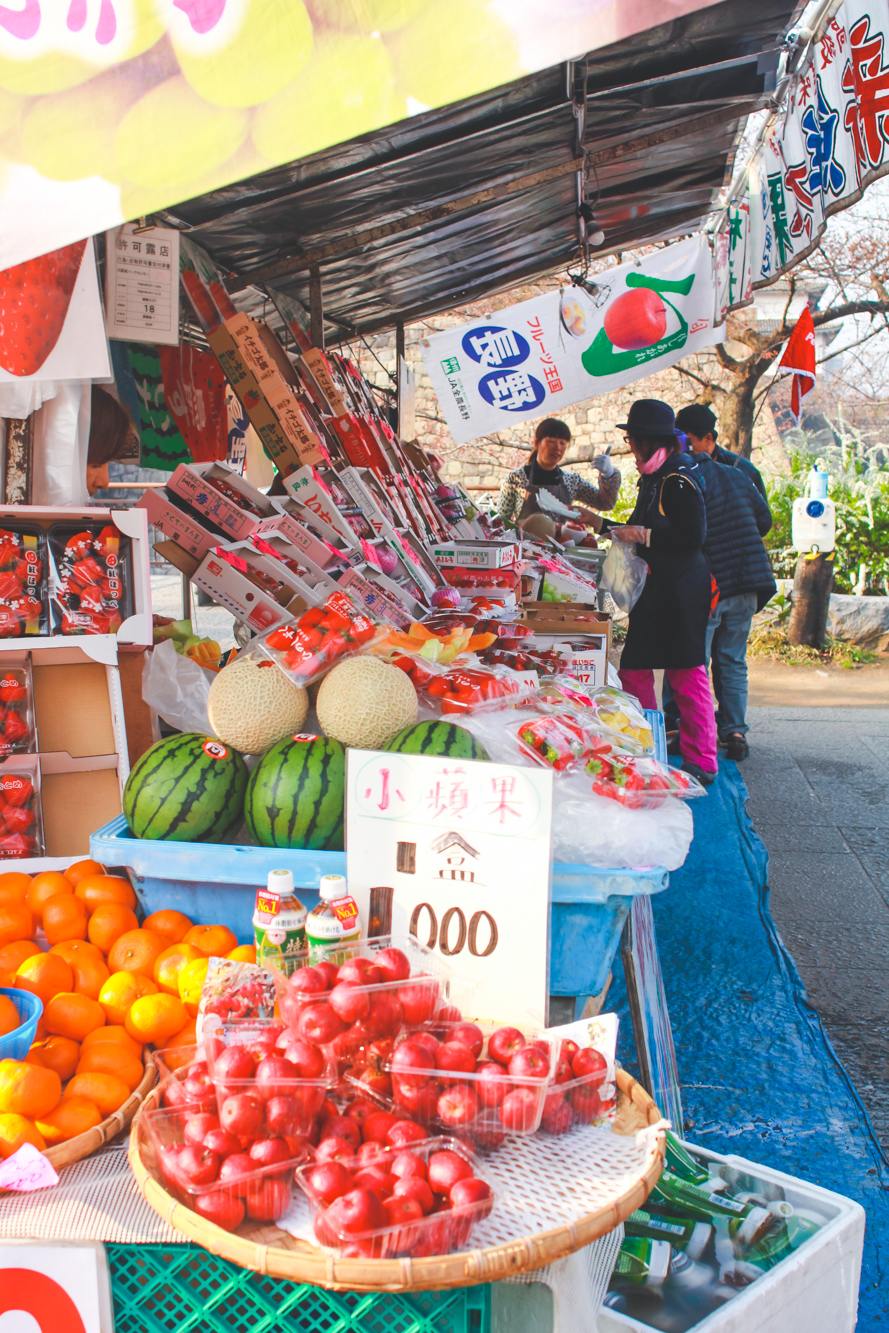 This produce booth was so colorful! Wanted to buy everything… but sadly I'm not made of money, lol!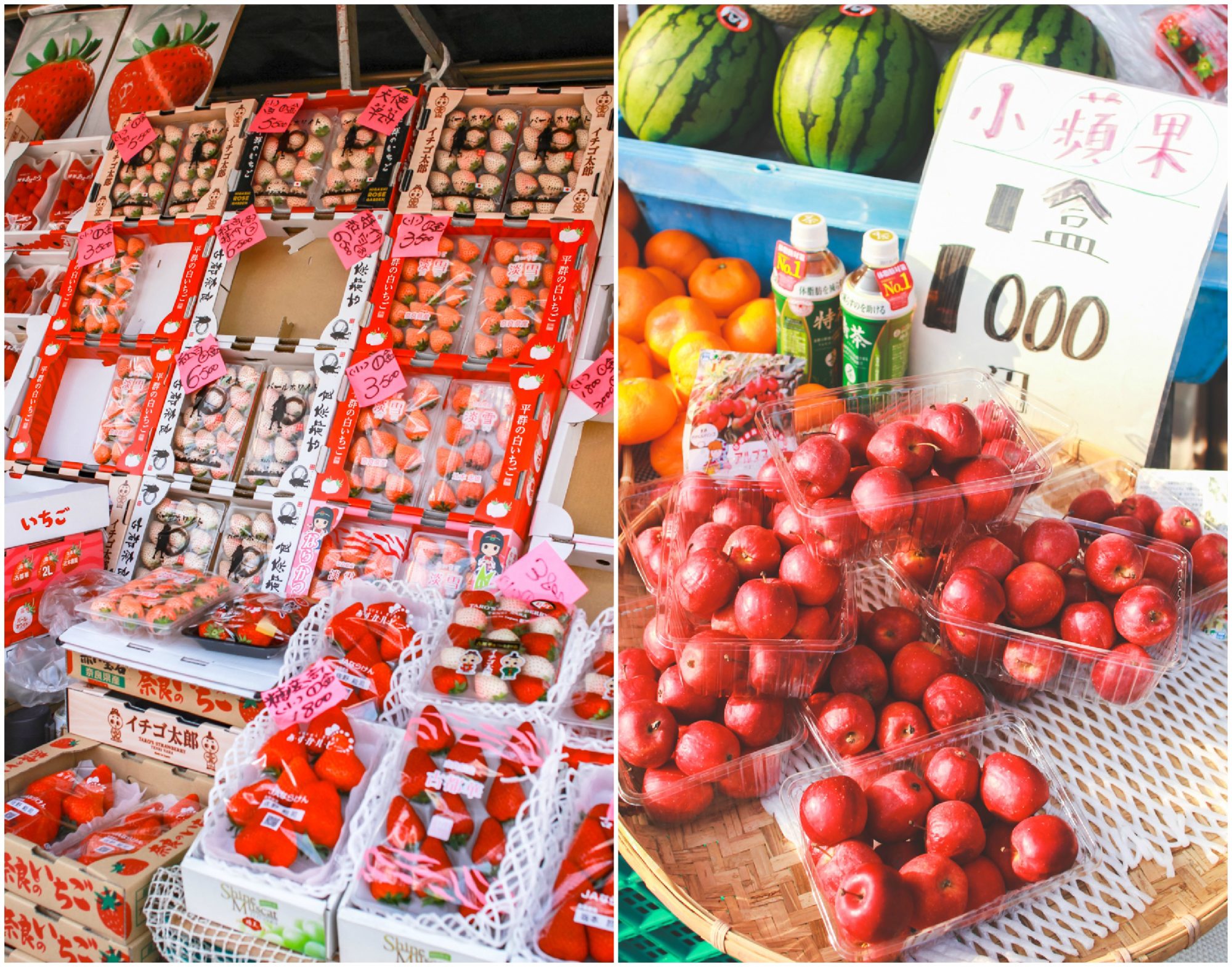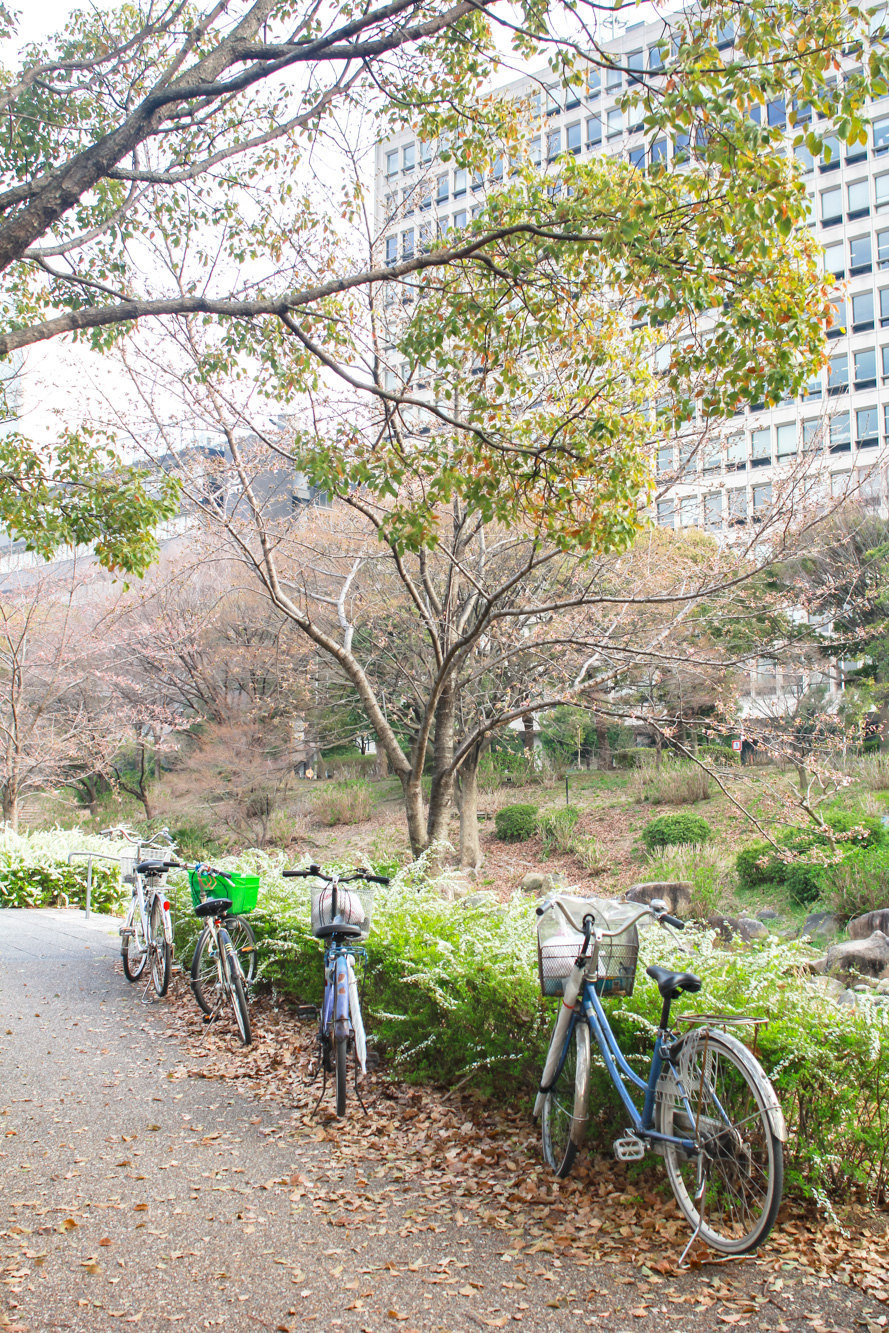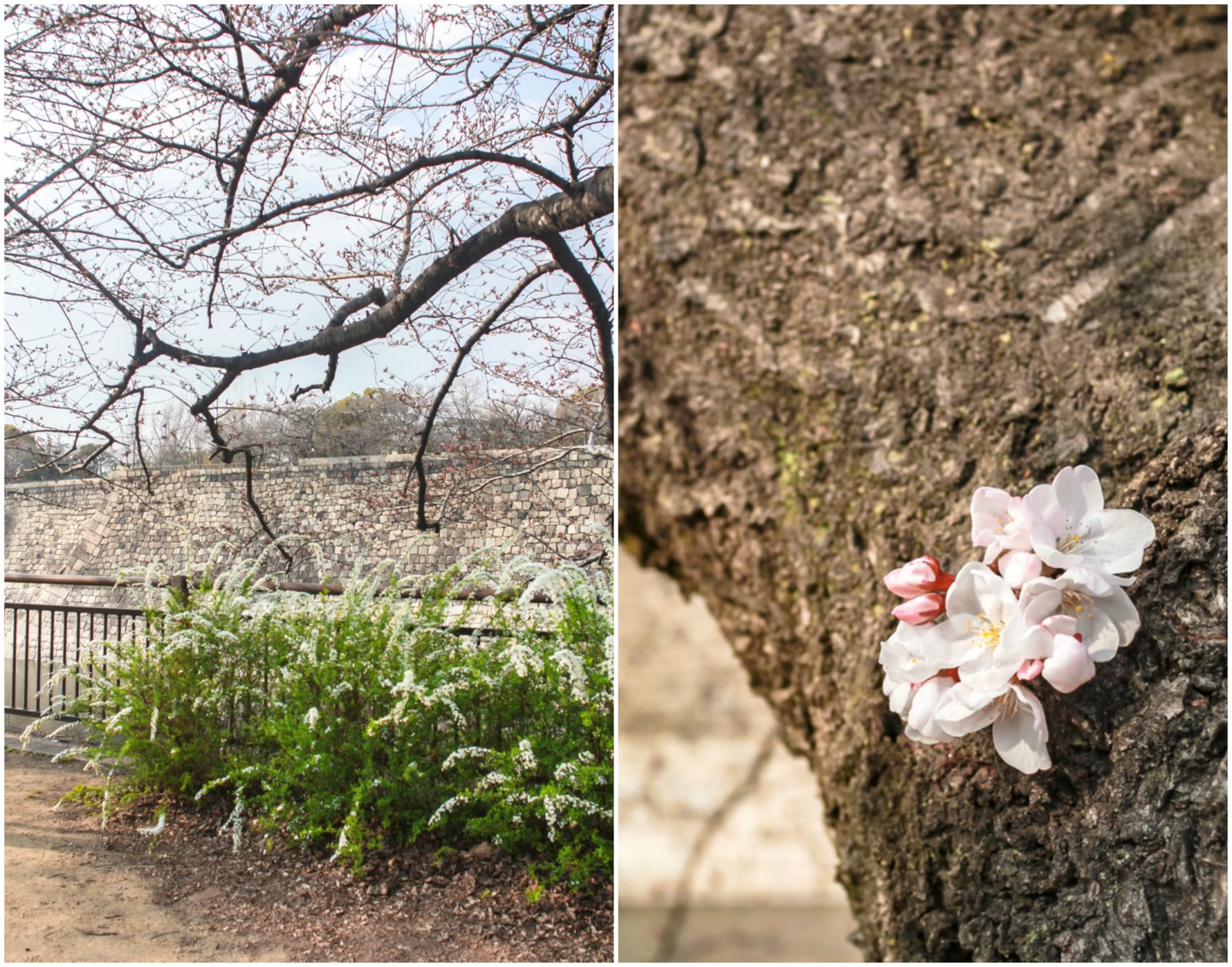 I squealed when I noticed that little bunch of blossoms on that tree trunk!!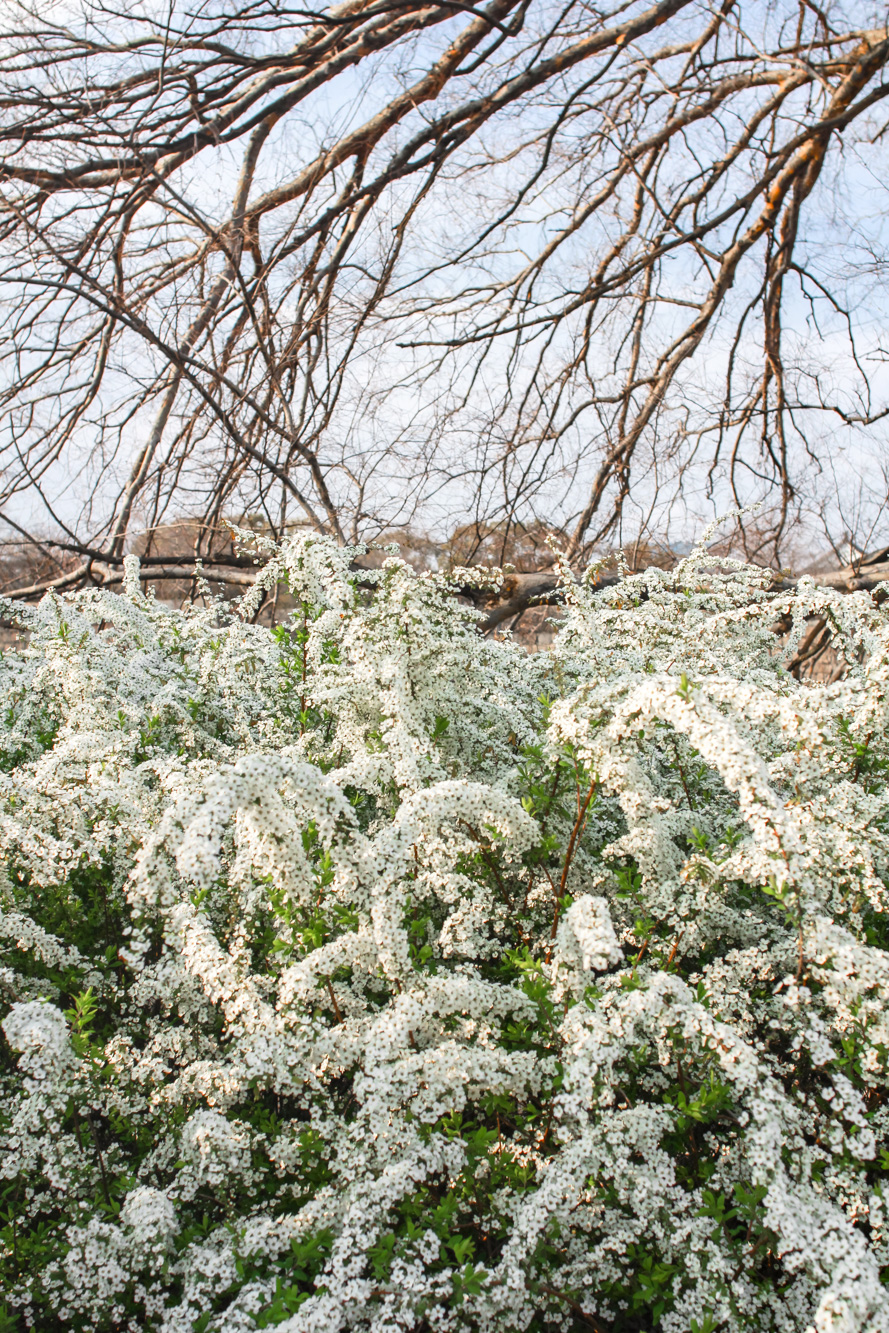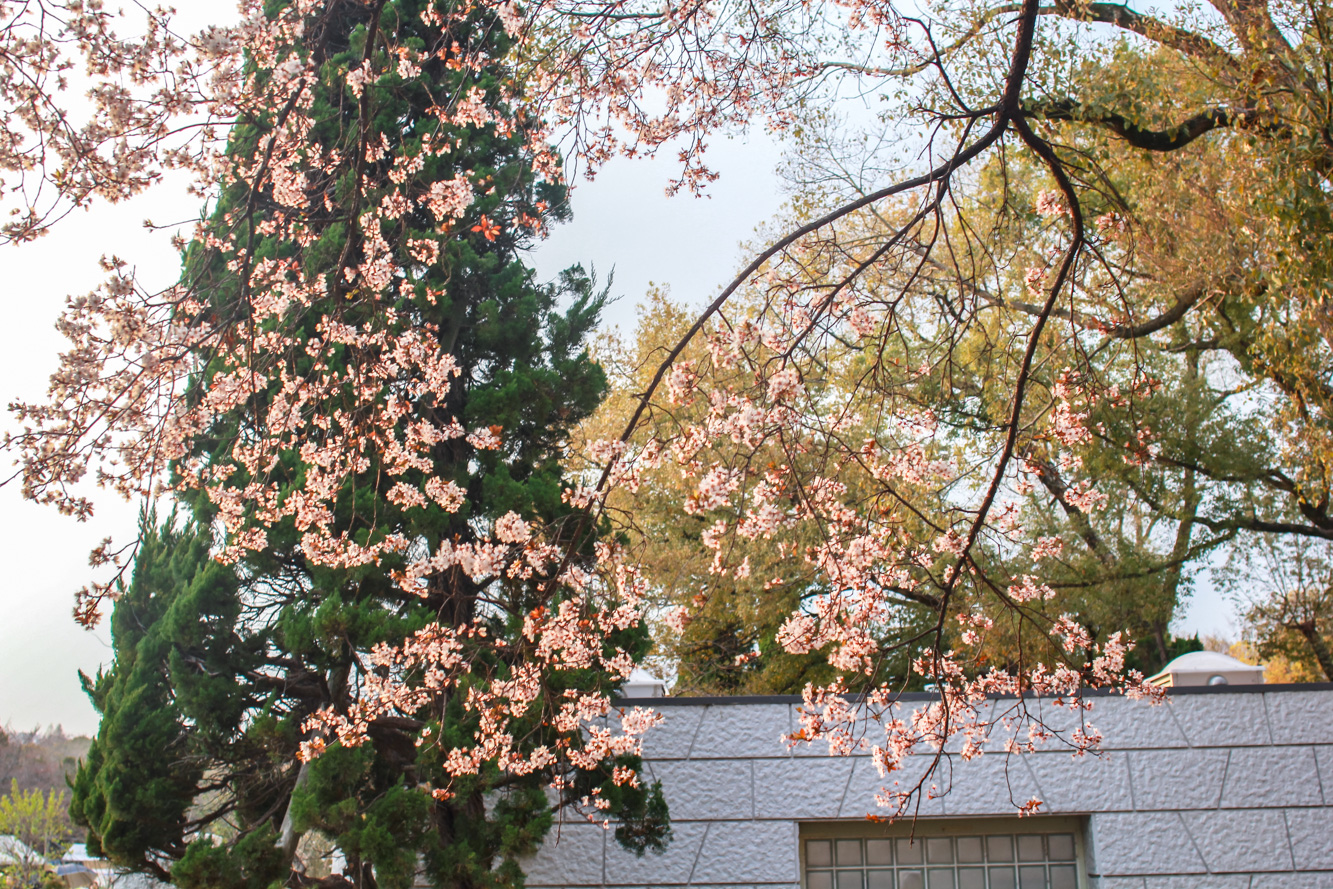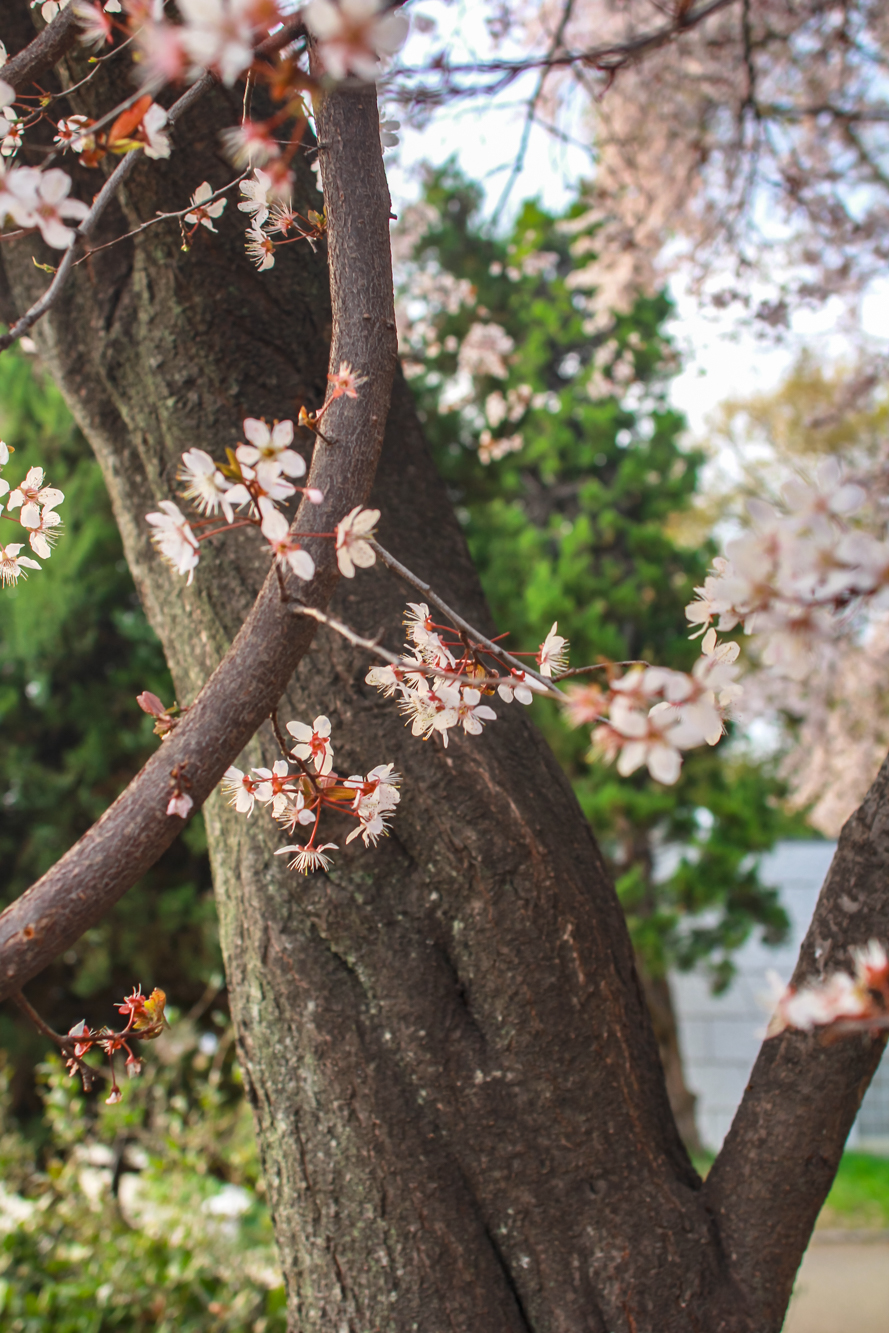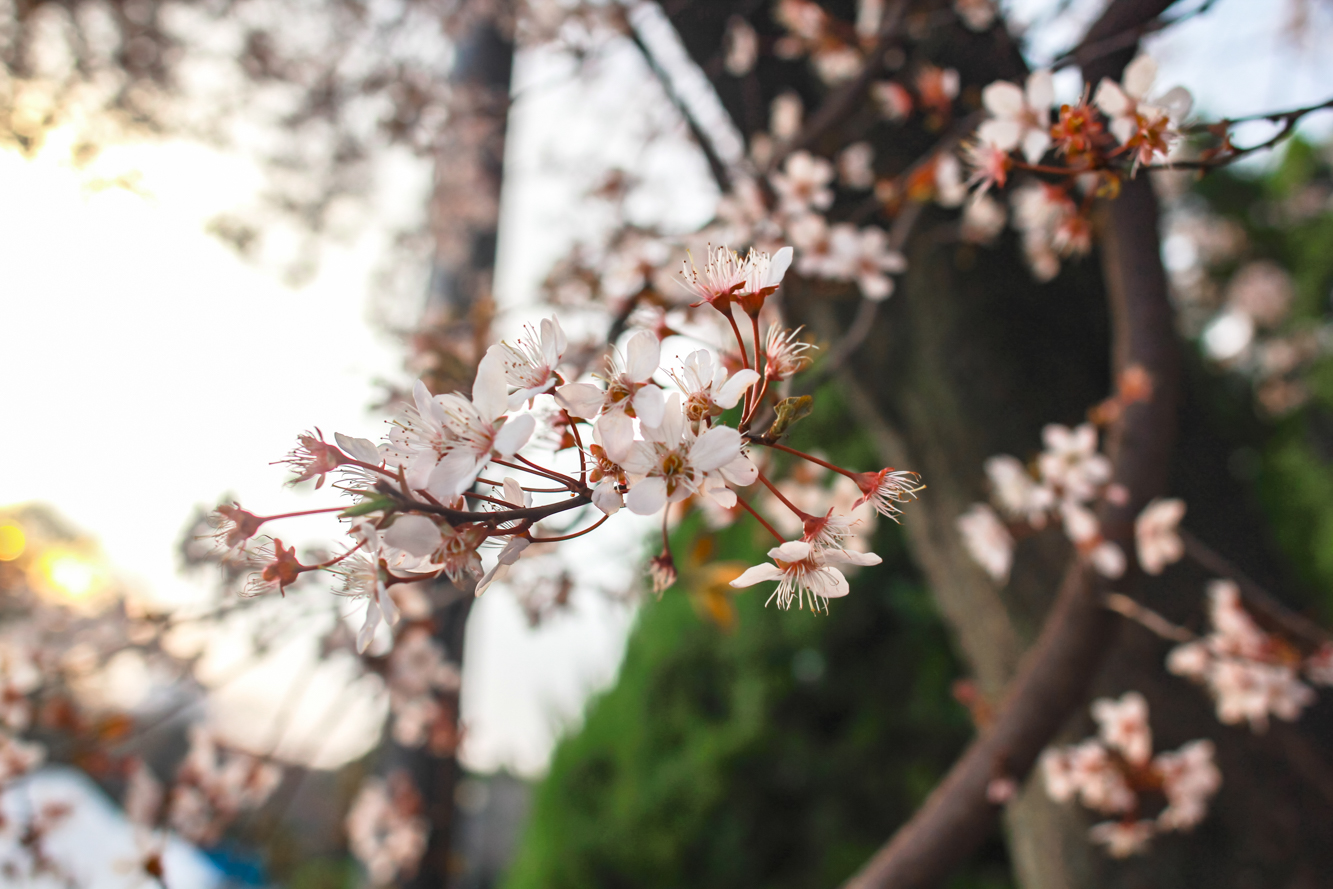 I believe these are plum blossoms, not cherry blossoms. Love their look!!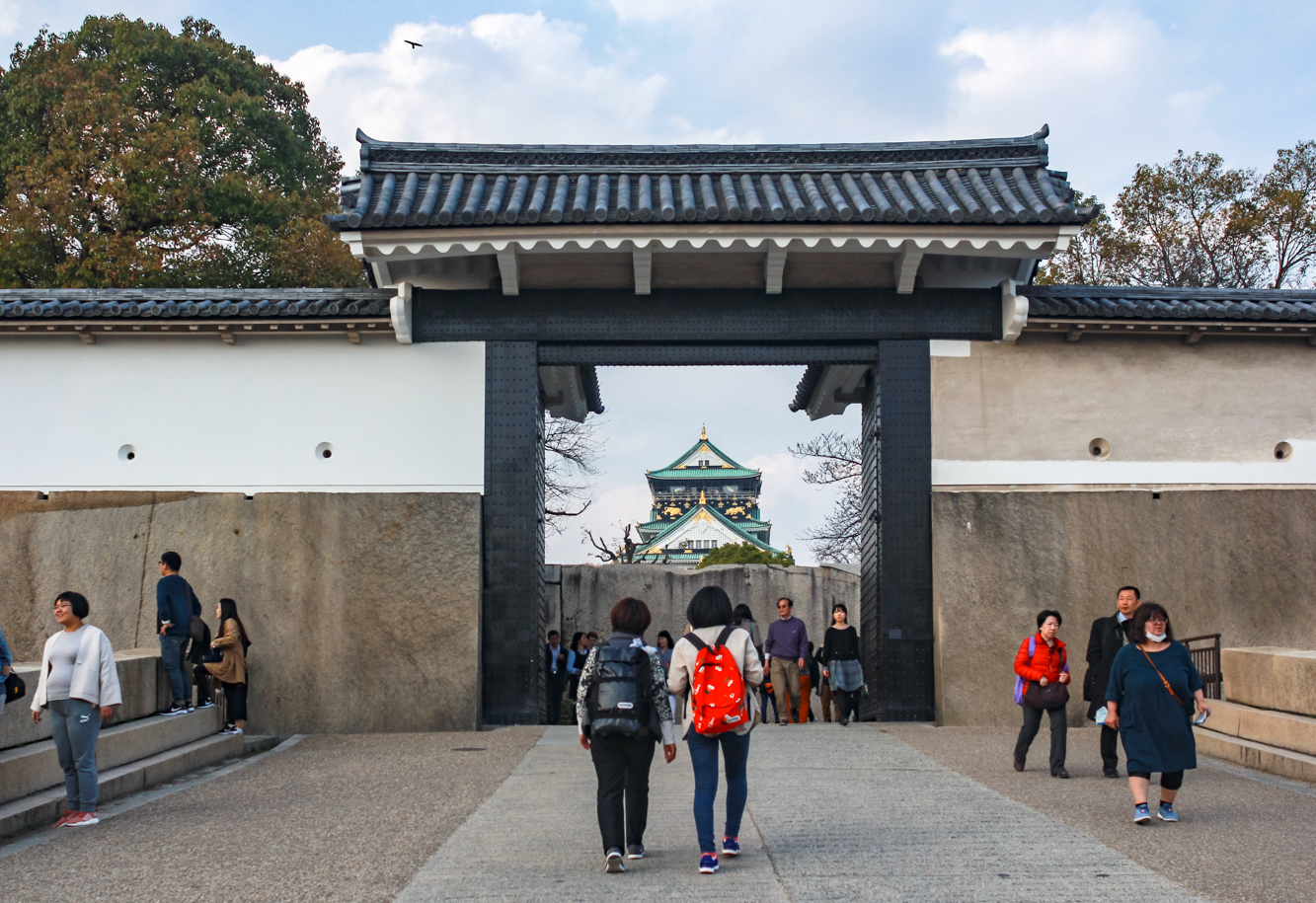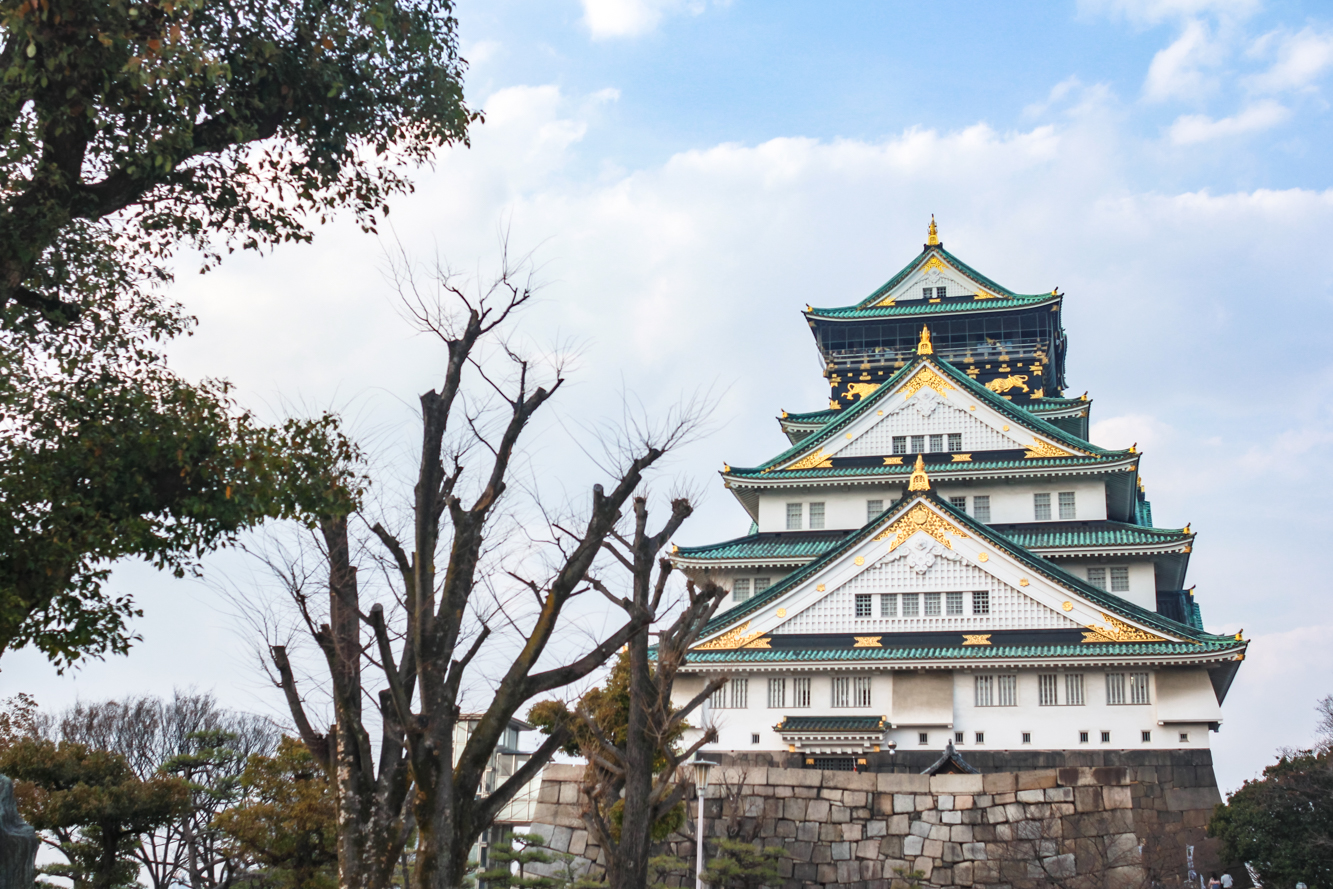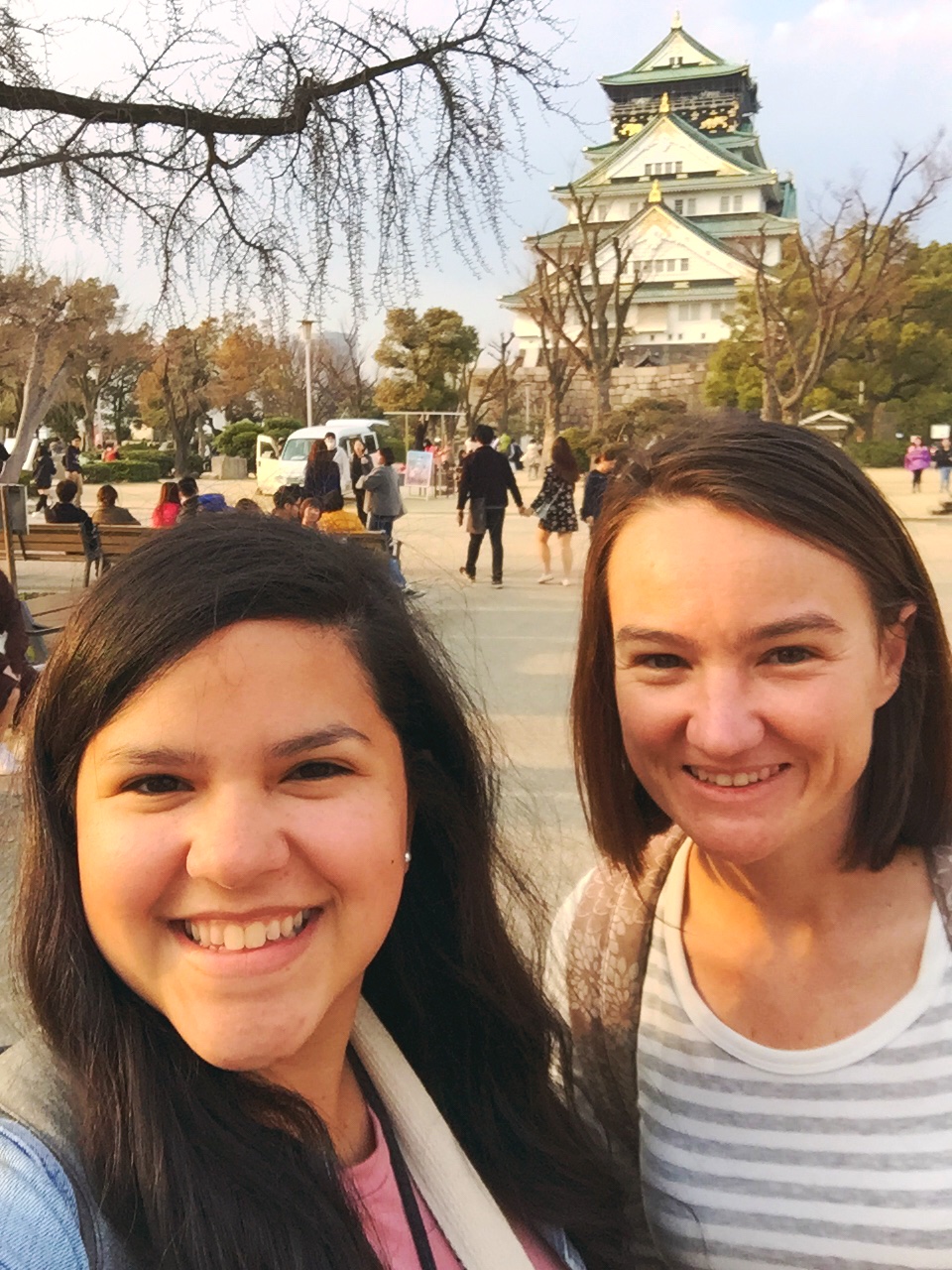 Stay tuned for more posts from this trip!
More Spring in Japan posts:
Osaka Castle Park | Kimonos in Higashiyama | Why You Should Rent A Kimono | Kyoto Gyoen | The Silver Pavilion | Nara Park | Todai-ji + Kofuku-ji | Fushimi Inari Taisha | Arashiyama |