NEWbali: Sunrise / Rice Field / Waterfalls
On our second full day in Seminyak we decided to book a tour with NEWbali, something we never really do when we travel. A fellow blogger friend, Margo from The Overseas Escape did it when she was in Bali and it looked amazing. What I hadn't realized is that it's a private tour!! It was just the two of us, the driver and our travel host. Once we arrived in each place they had a local show us around.
Kintamani Highlands Sunrise
The driver and our travel host Wina picked us up at our AirBnb in Seminyak at 4AM. We then drove up north to the Kintamani Highlands to see the sunrise over Mt. Batur, a must-do while in Bali. I really wanted to see the sunrise over Mt. Batur… but I did not want to hike the volcano (HA!), so this tour was definitely a better option.
They drove us up the mountain, we stopped at what felt like someone's house, they served us banana pancakes with coffee/tea as we waited for the sunrise. Sadly it had rained the day before in Ubud… so instead of seeing the volcano all we got to see was a pink/orange fog. It was still beautiful, but I'm still sad we missed this amazing view. After this we packed up and drove north to explore the lush green rice fields of the Lemukih Village.

Lemukih Village Rice Paddies
Once we arrived to the Lemukih Village the day was beautiful! We parked, met our local guide and headed out to learn about the rice plantations. We walked along the rice fields and I fell about a million times (HAHA!), like every single time the guide said "careful here"! It was too darn hilarious. But wow this was one of my favorite things we did there and such an iconic Balinese experience!! Most people go to the famous Tegalalang rice terrace, but it was nice having this whole place to ourselves.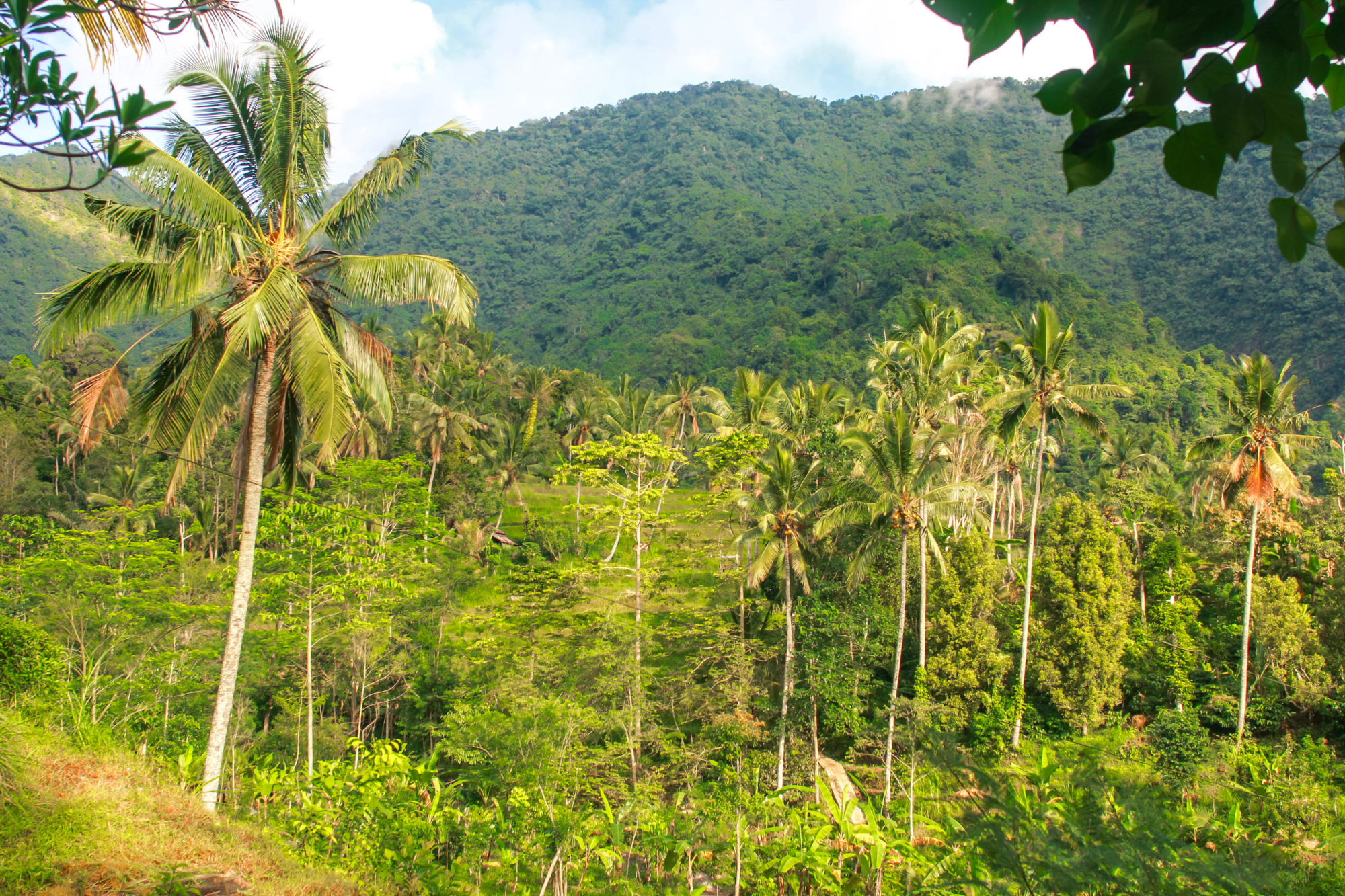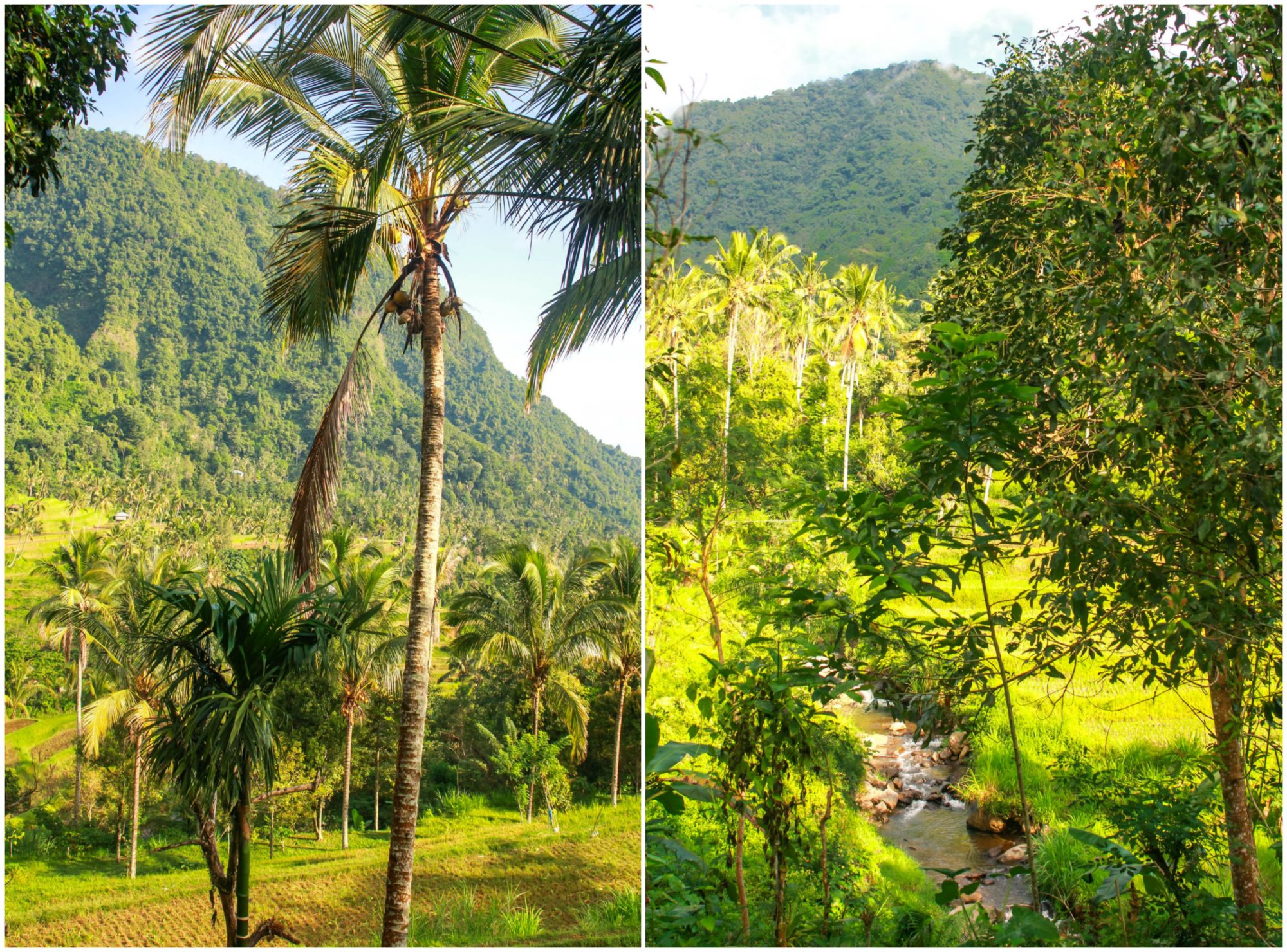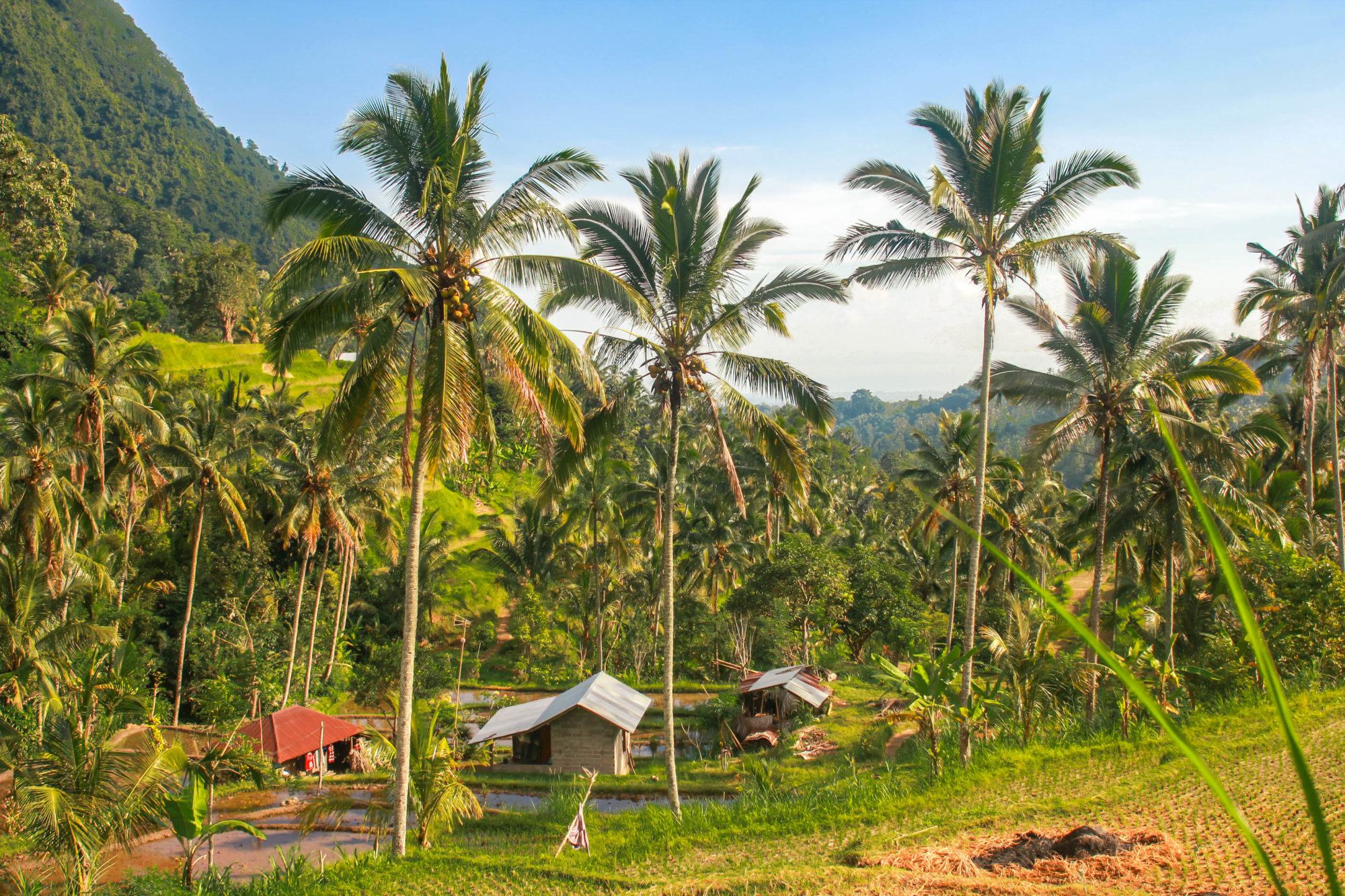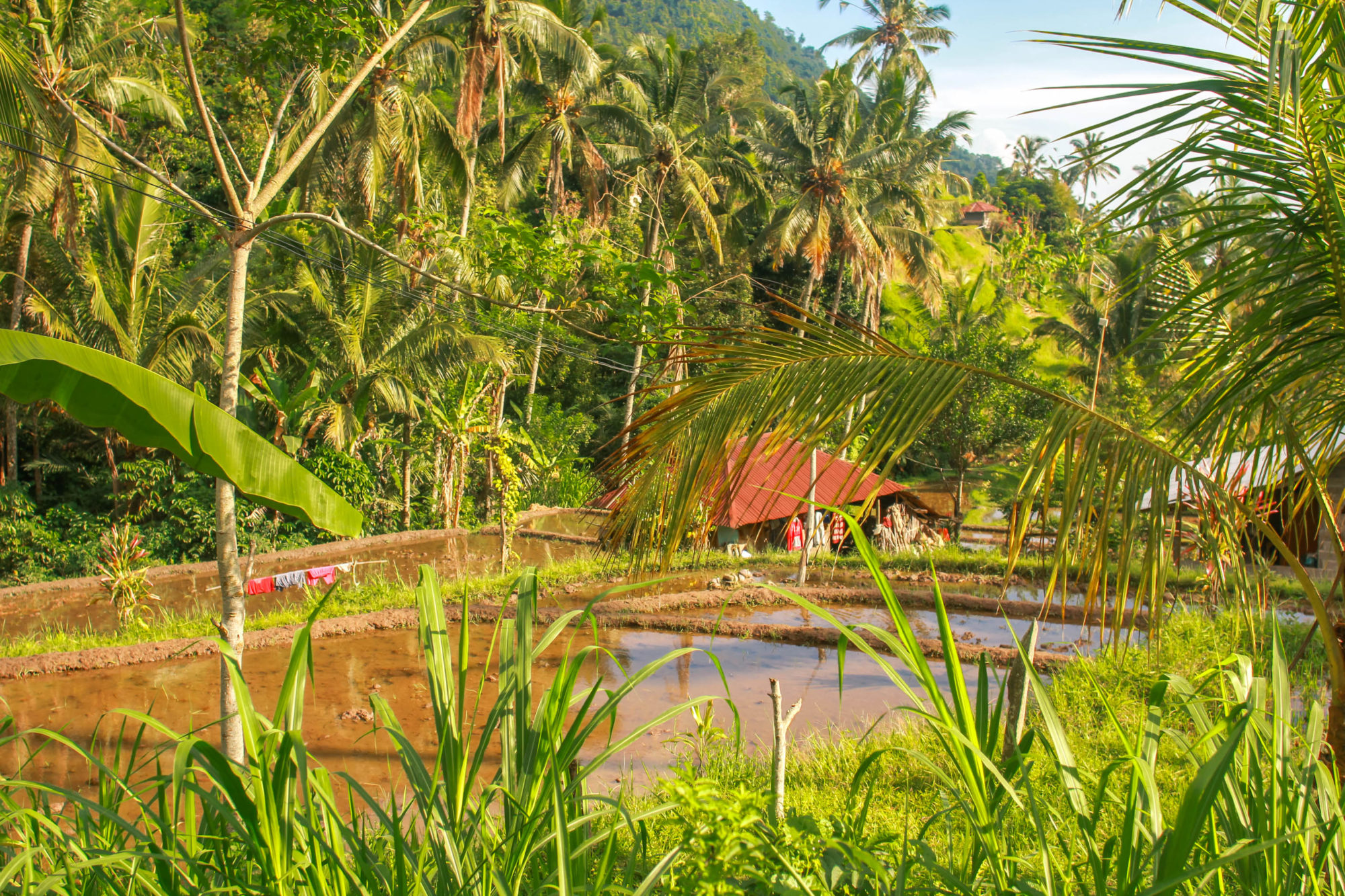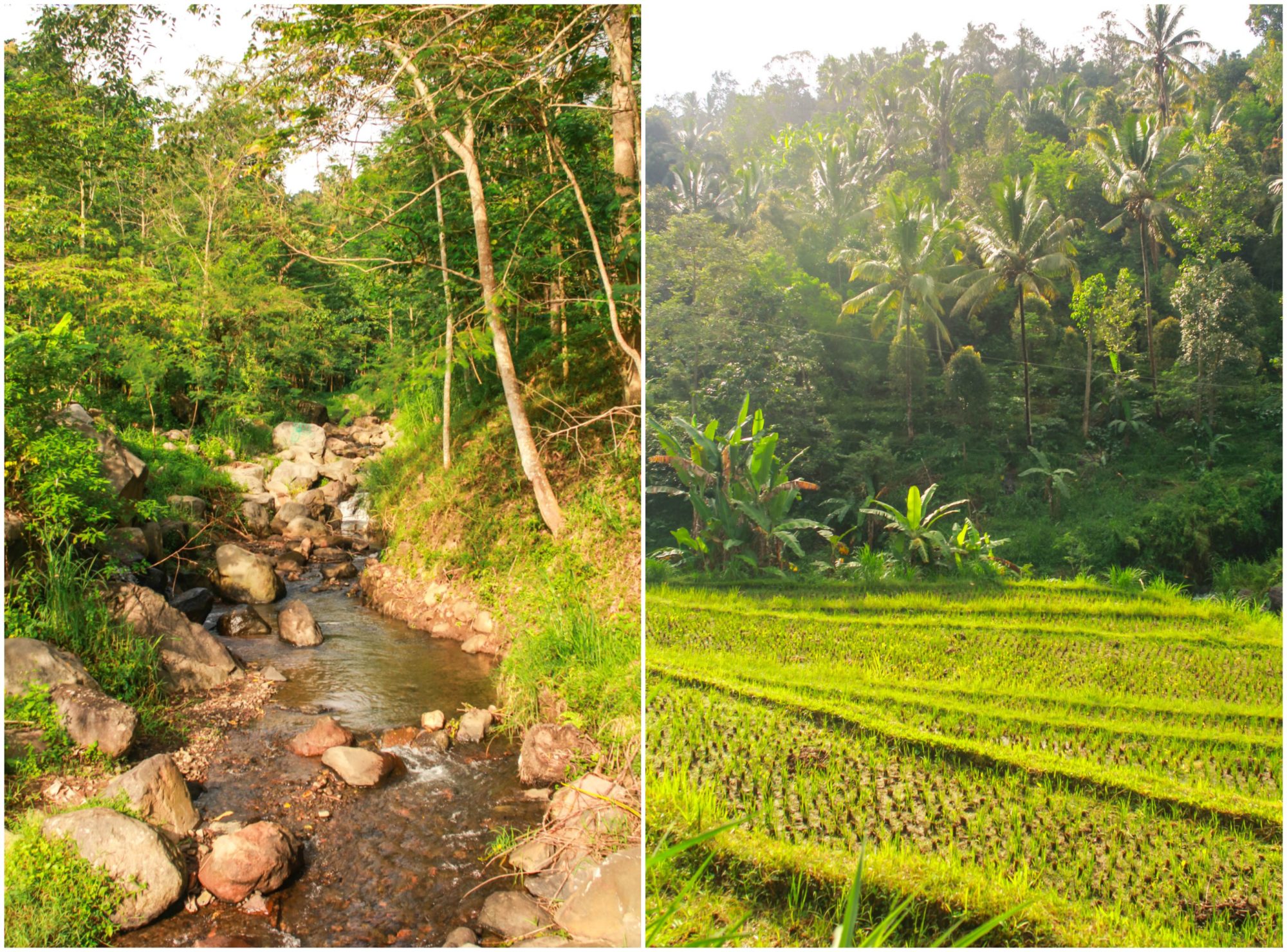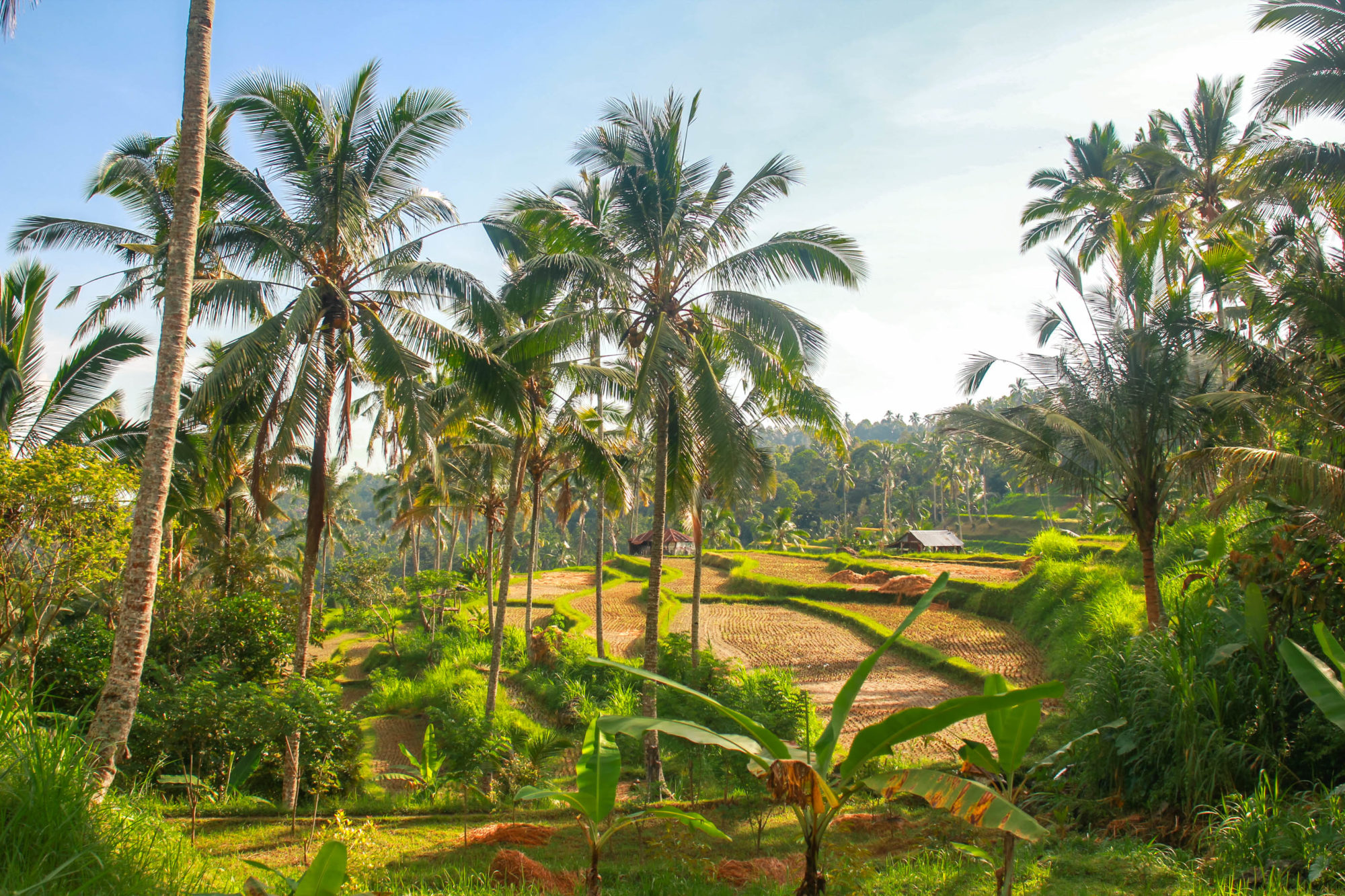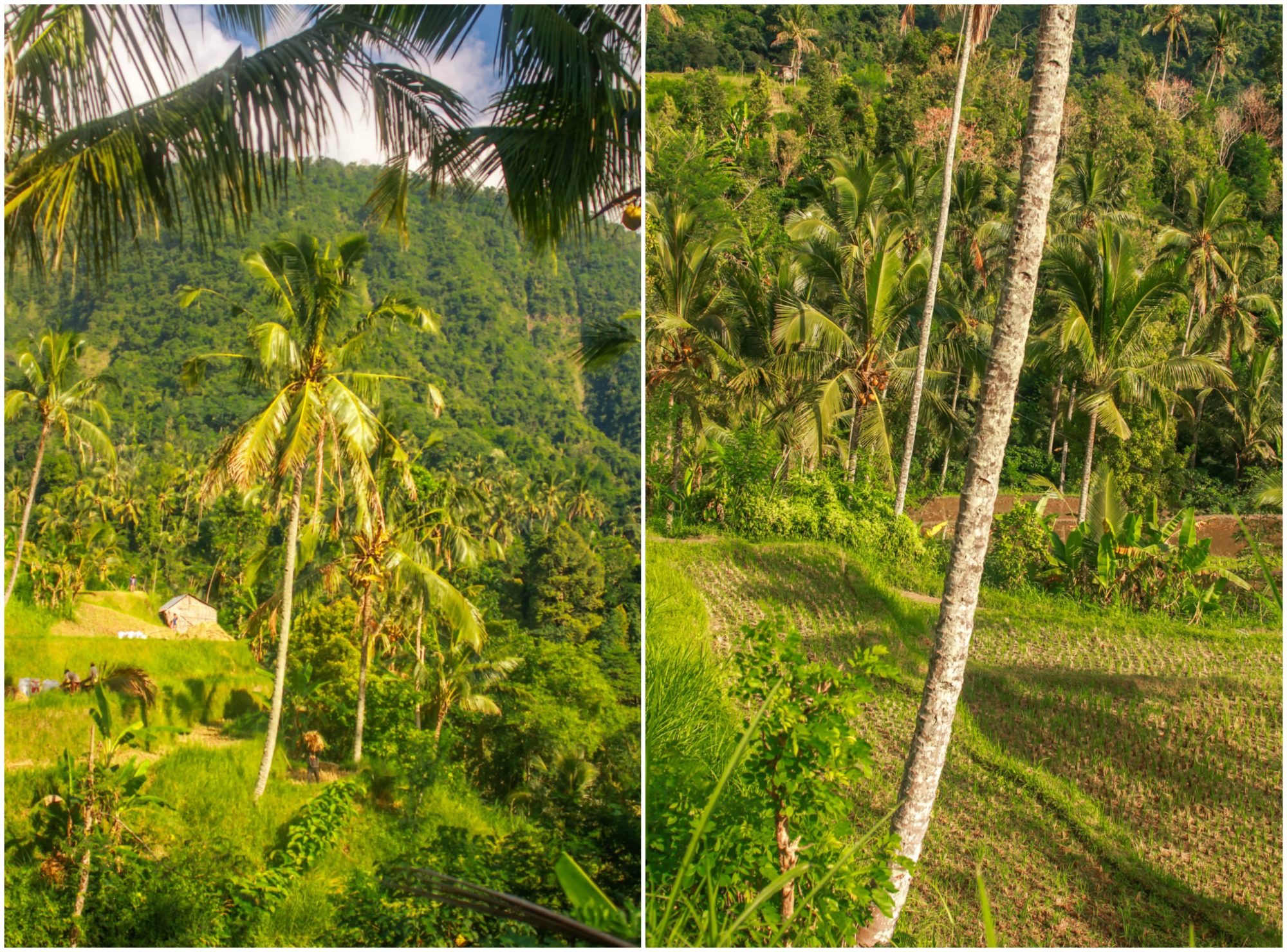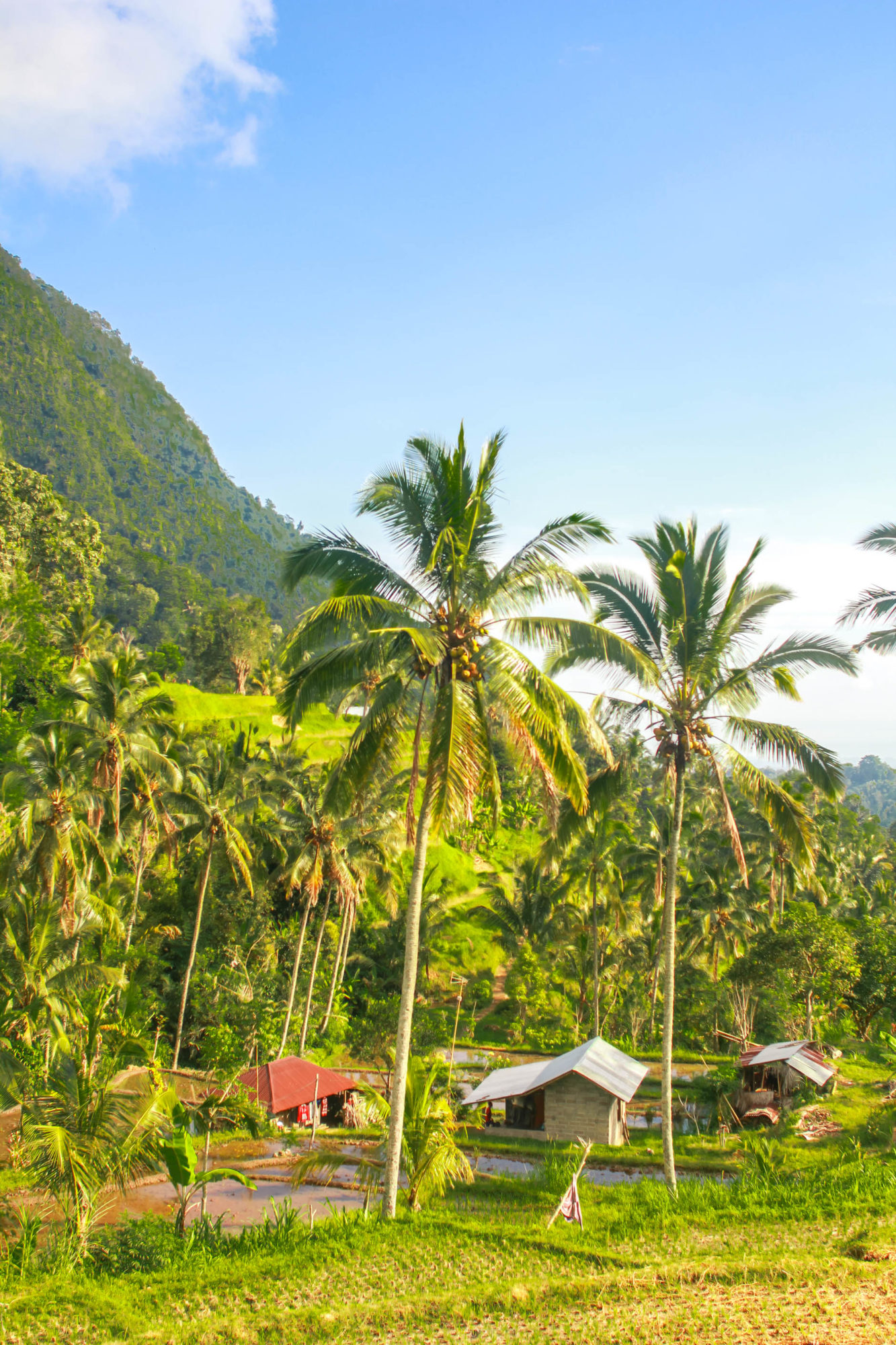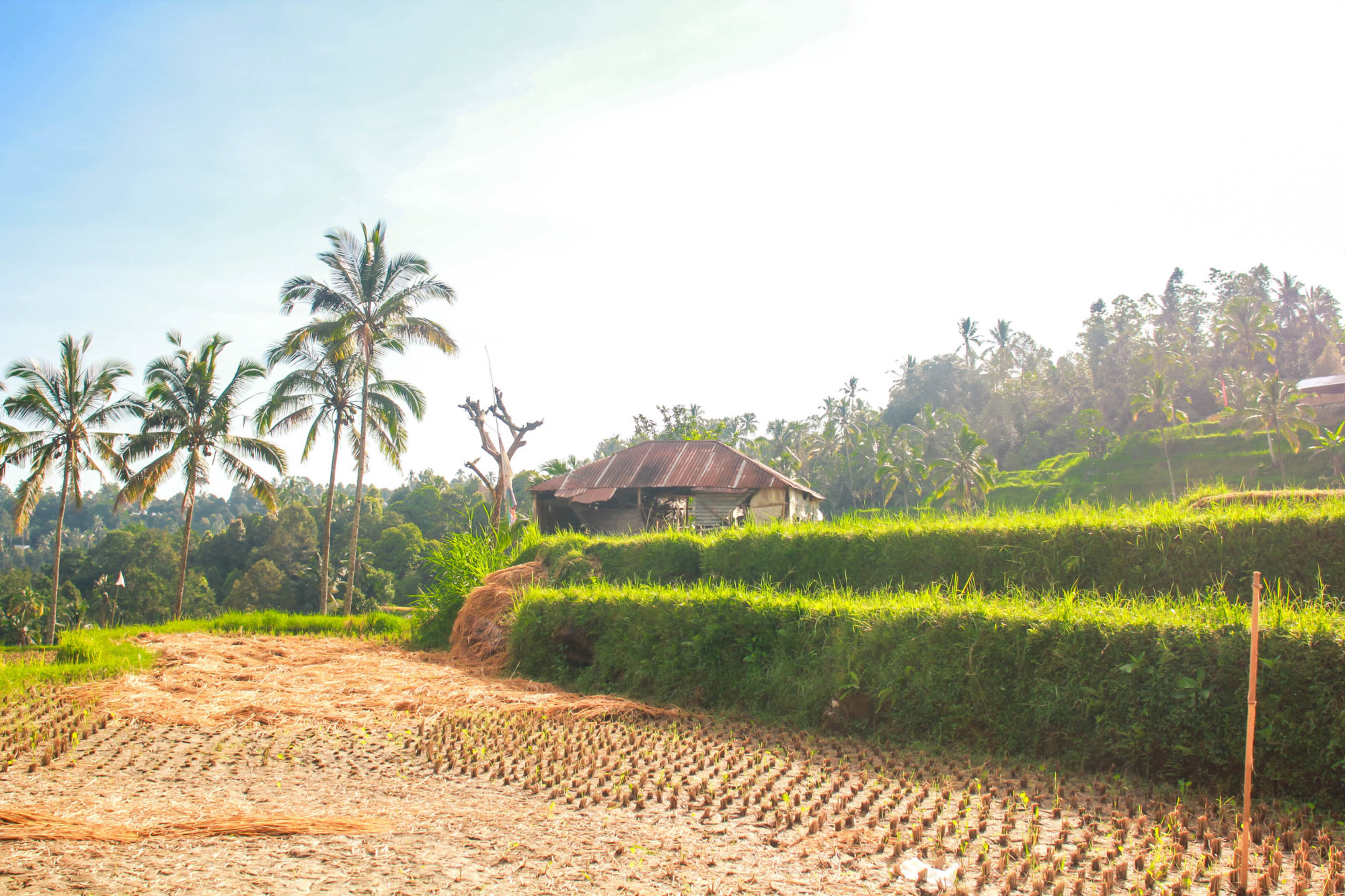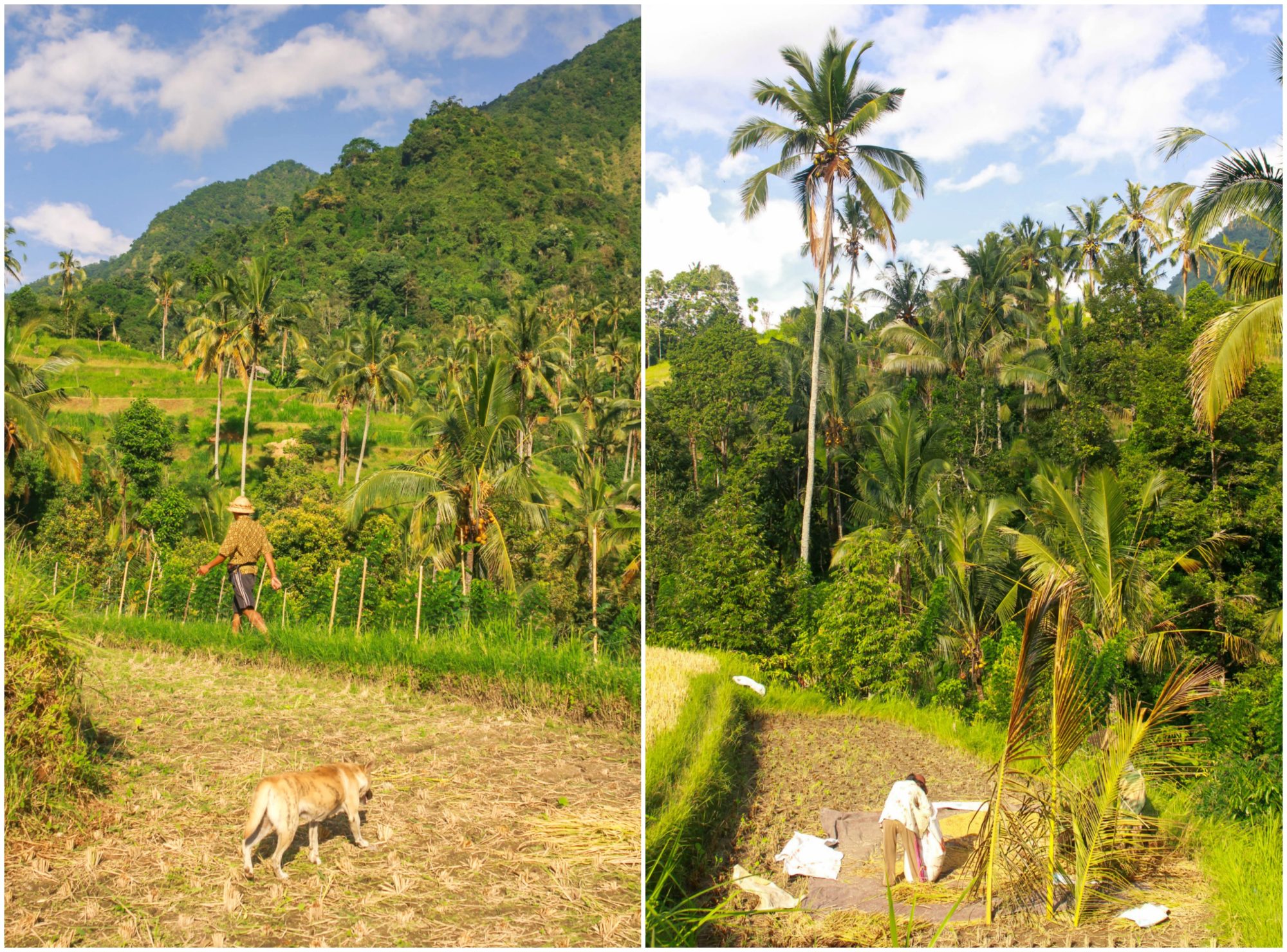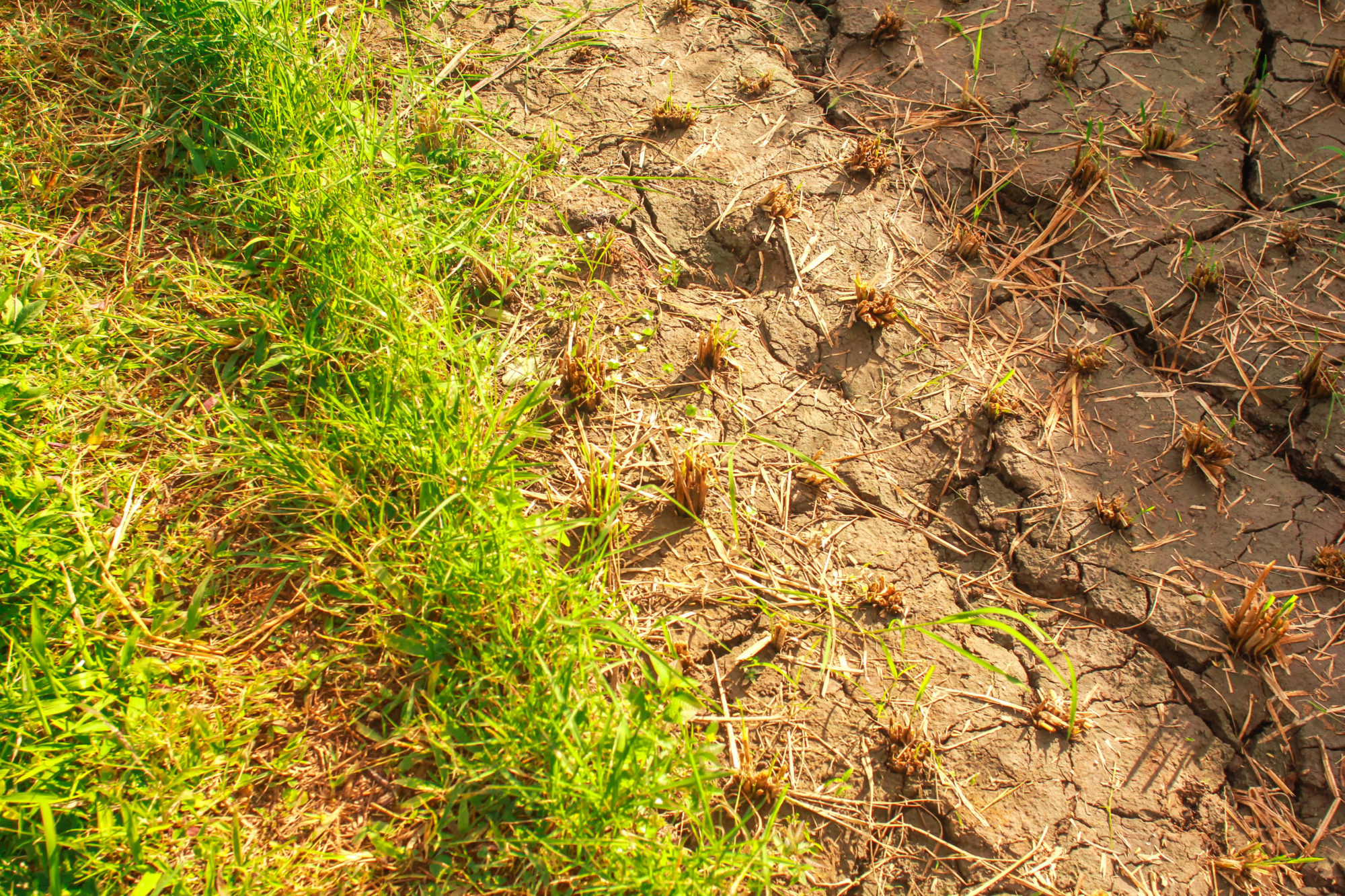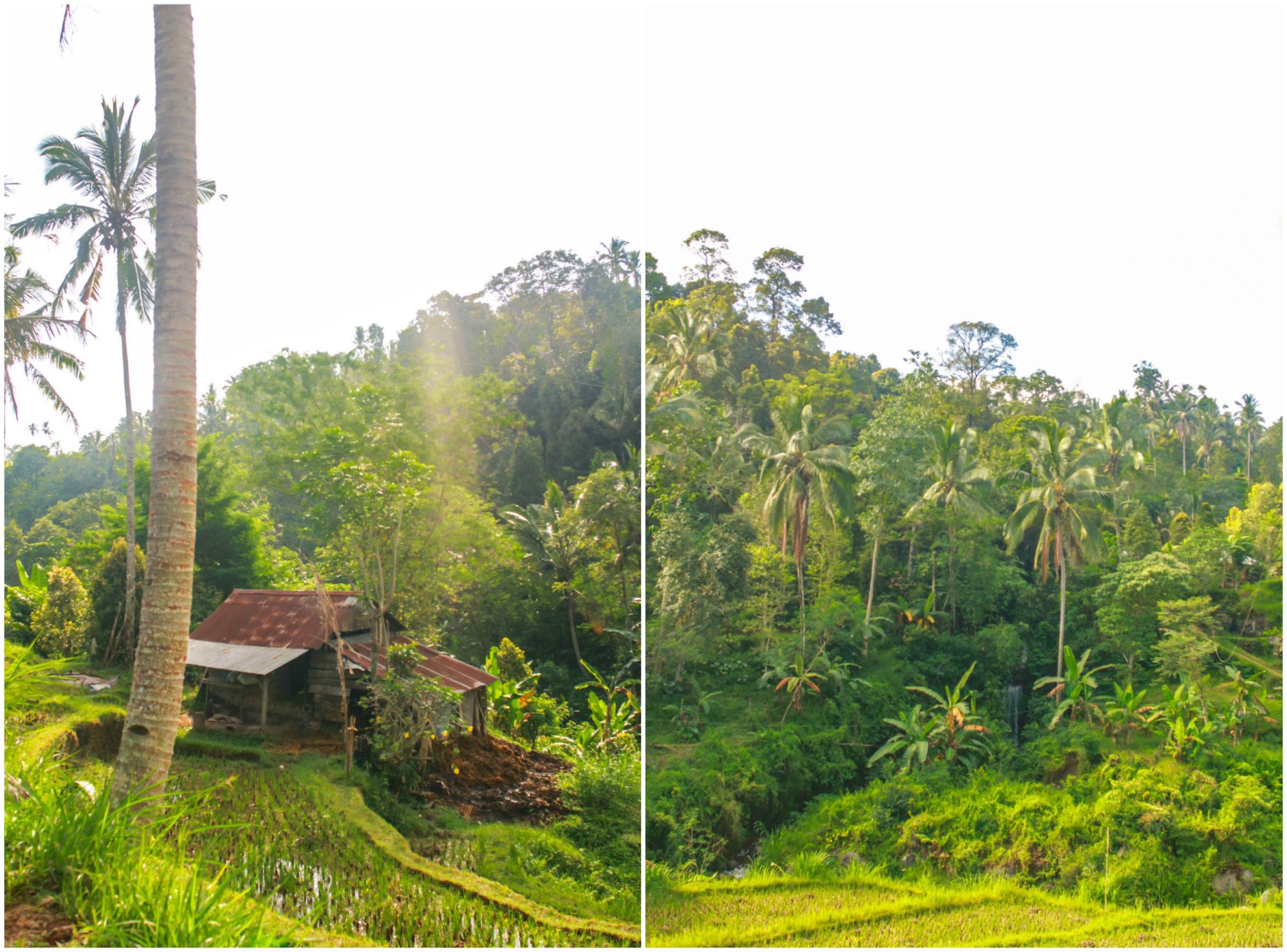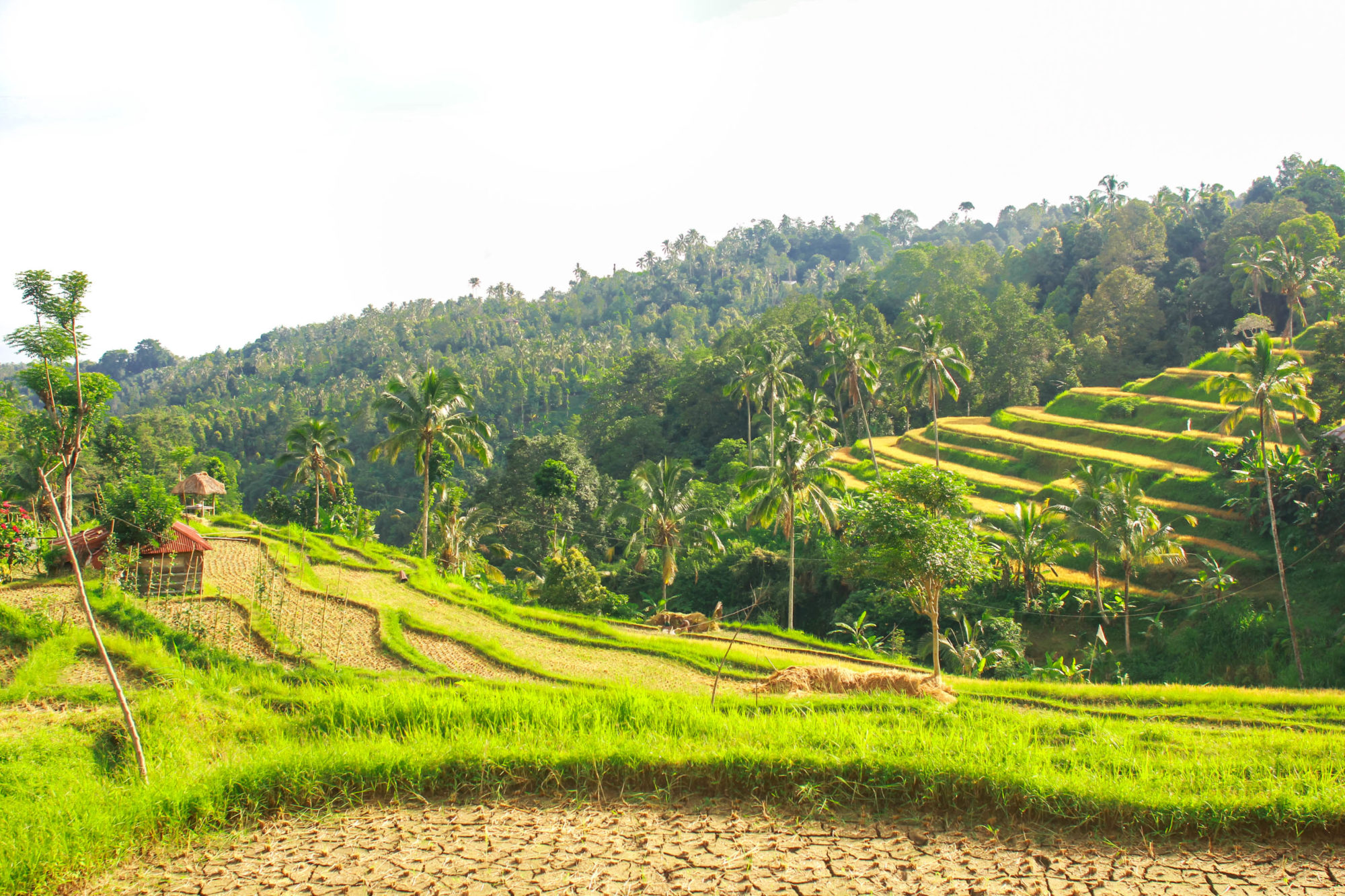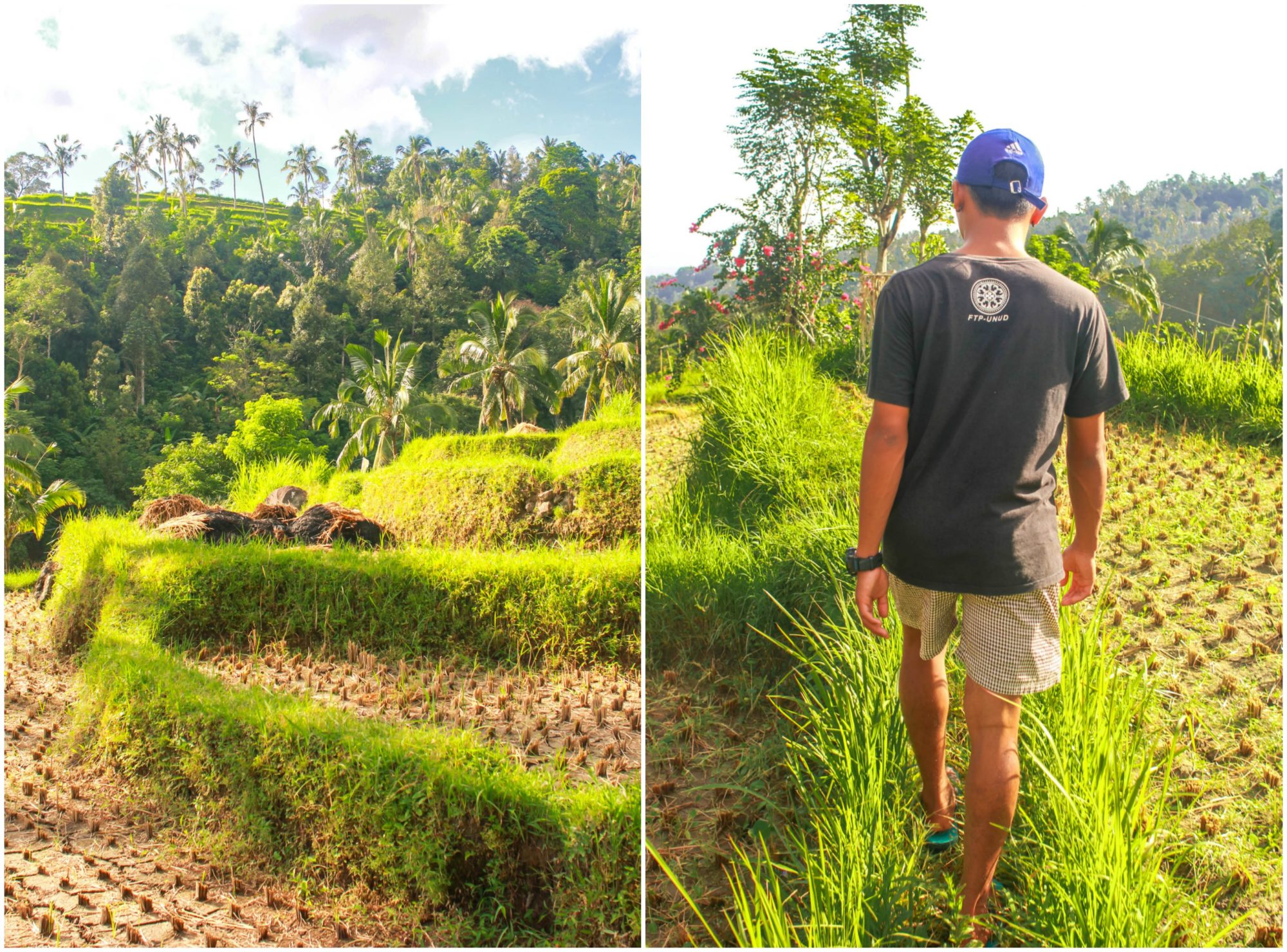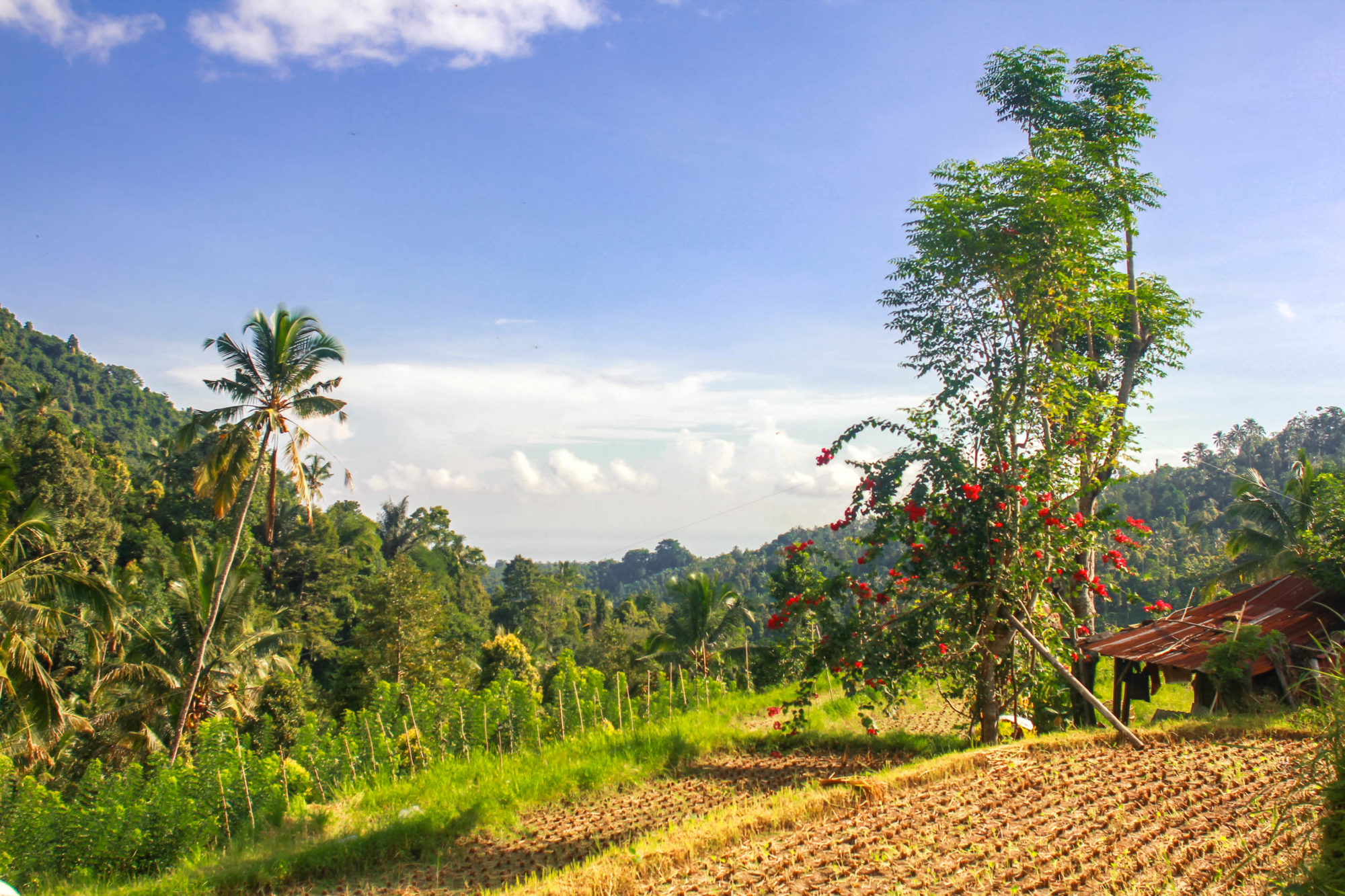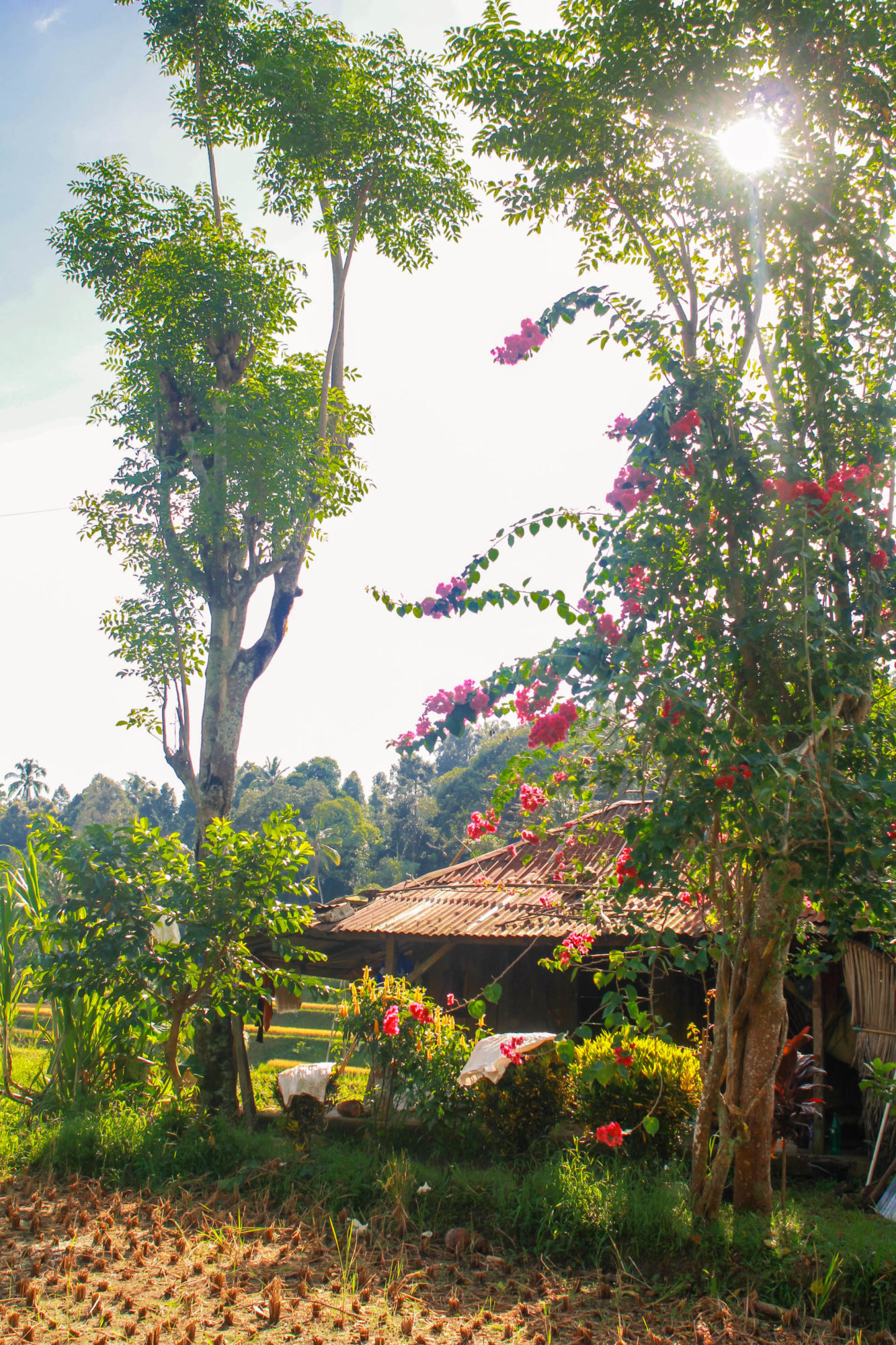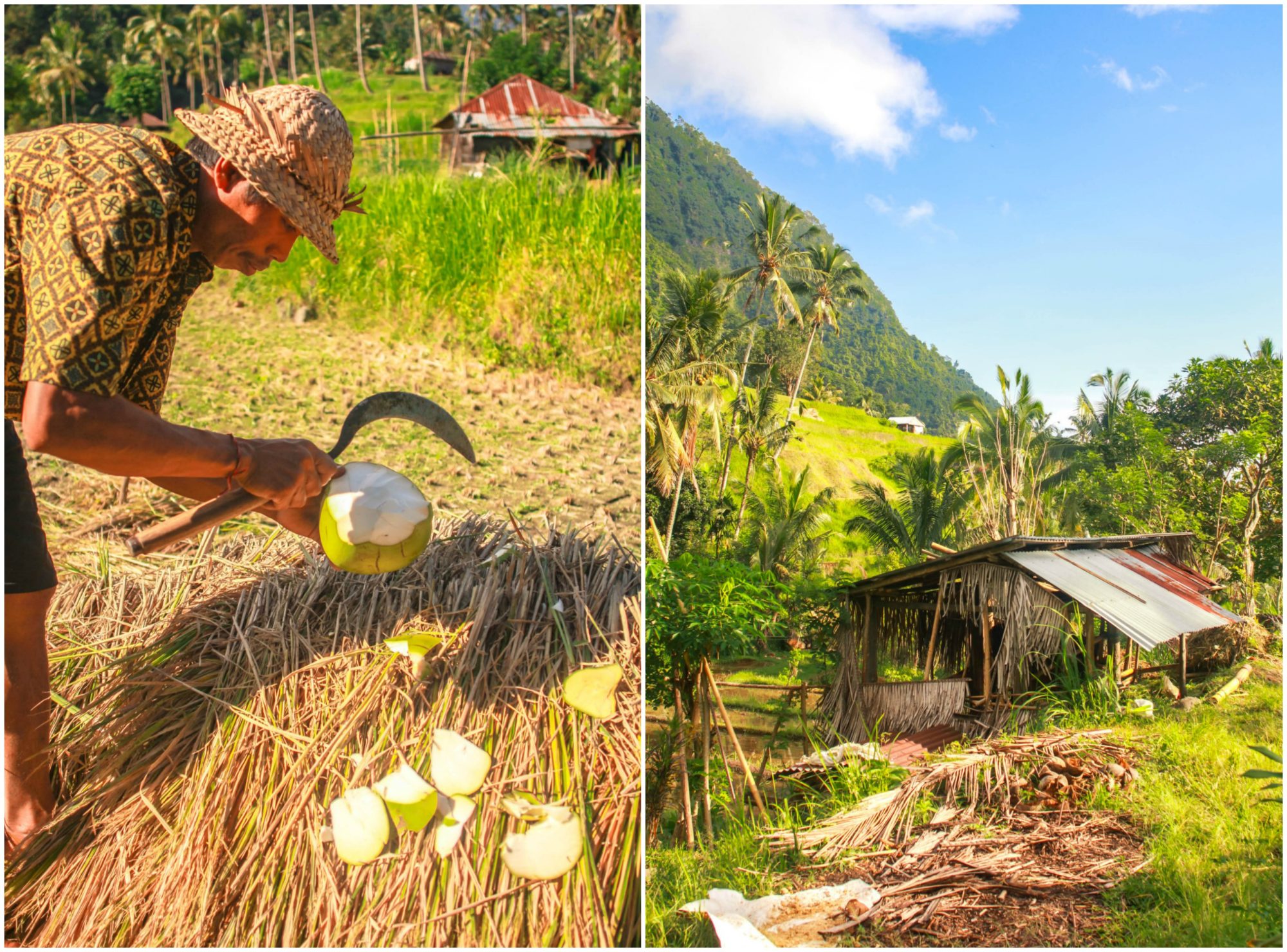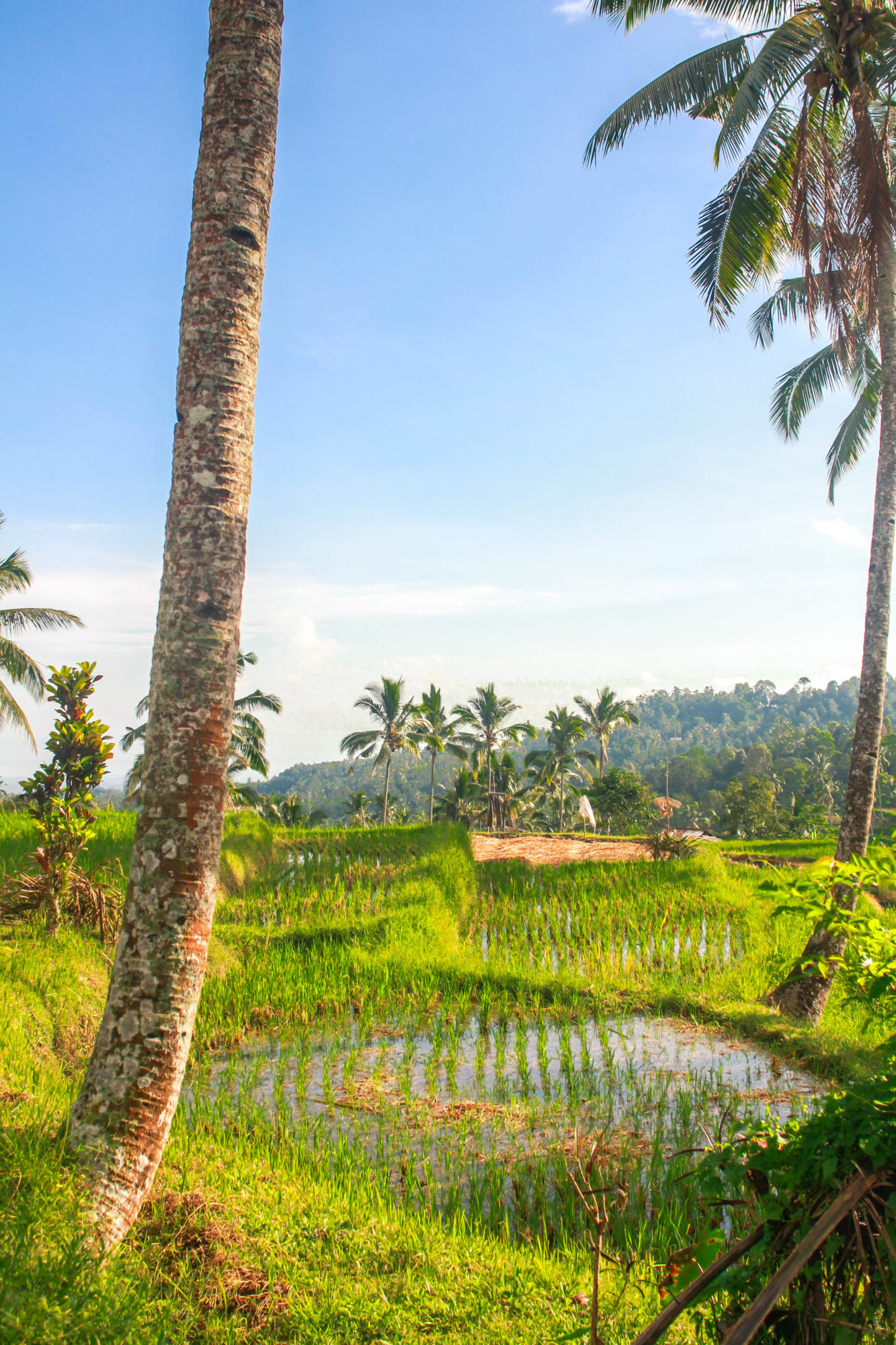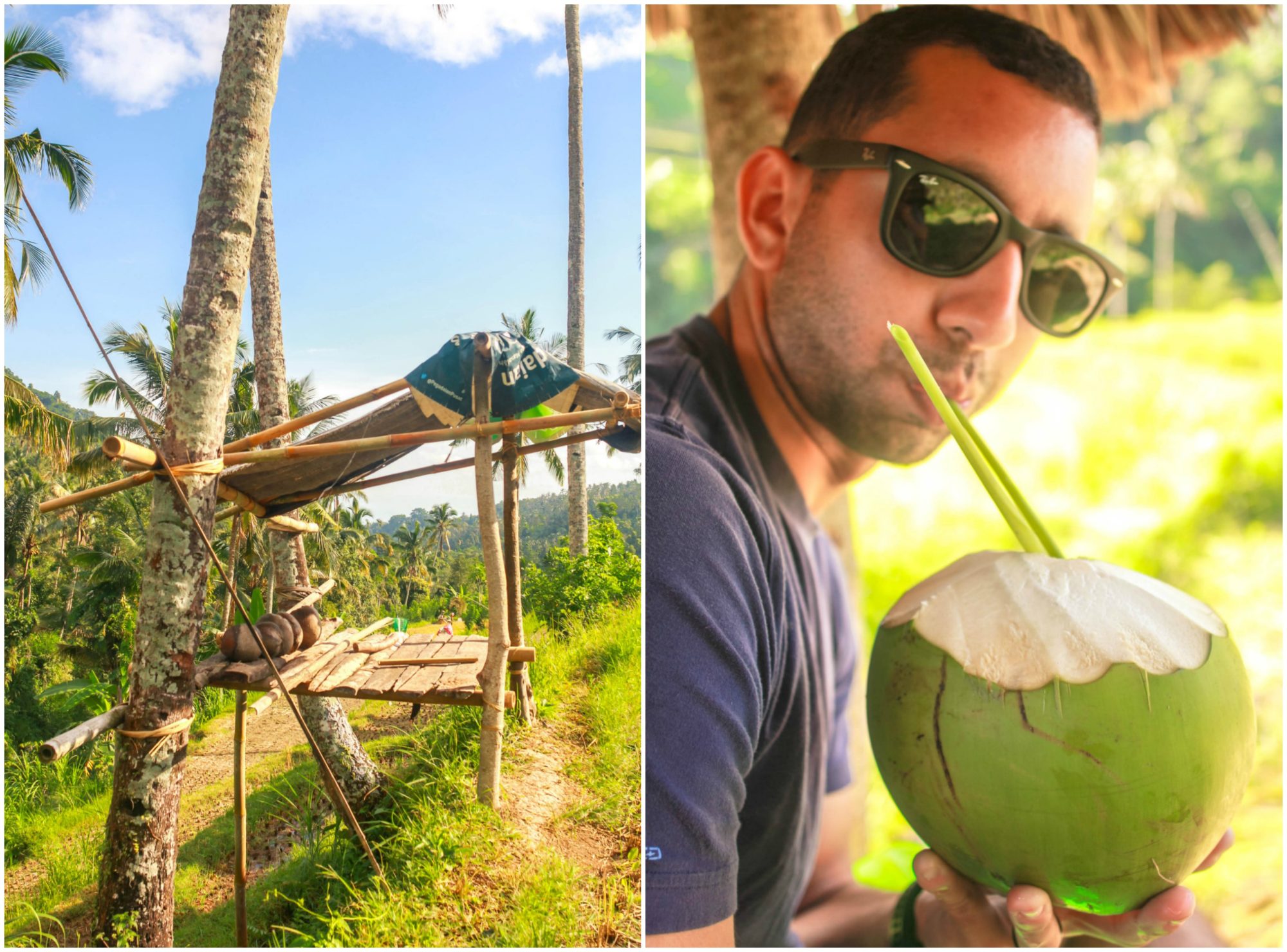 We stopped at this little hut and one of the farmers climbed a palm tree and got us a fresh coconut to drink from. I loved that the "straw" it's actually a piece of lemongrass!

Sekumpul Waterfalls
Next up we hiked down to see a few waterfalls in the same area. This was definitely the hardest part of the day. Funny enough when we got to the bottom there was a tourism commercial being filmed! We had to wait for a bit and then continue on to the falls. I didn't take that many photos because I was trying to be careful since I had my camera in hand, and also not die while hiking.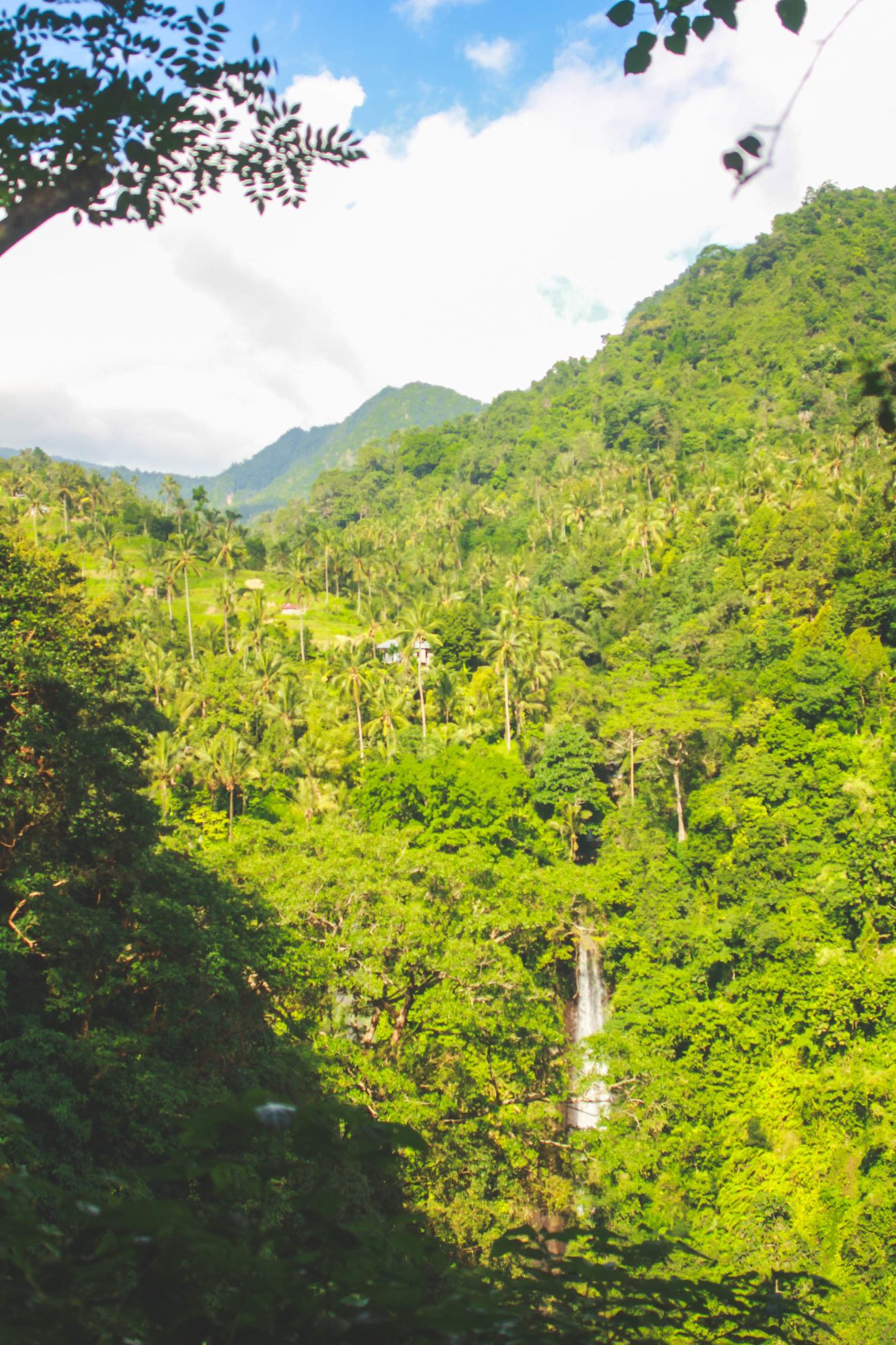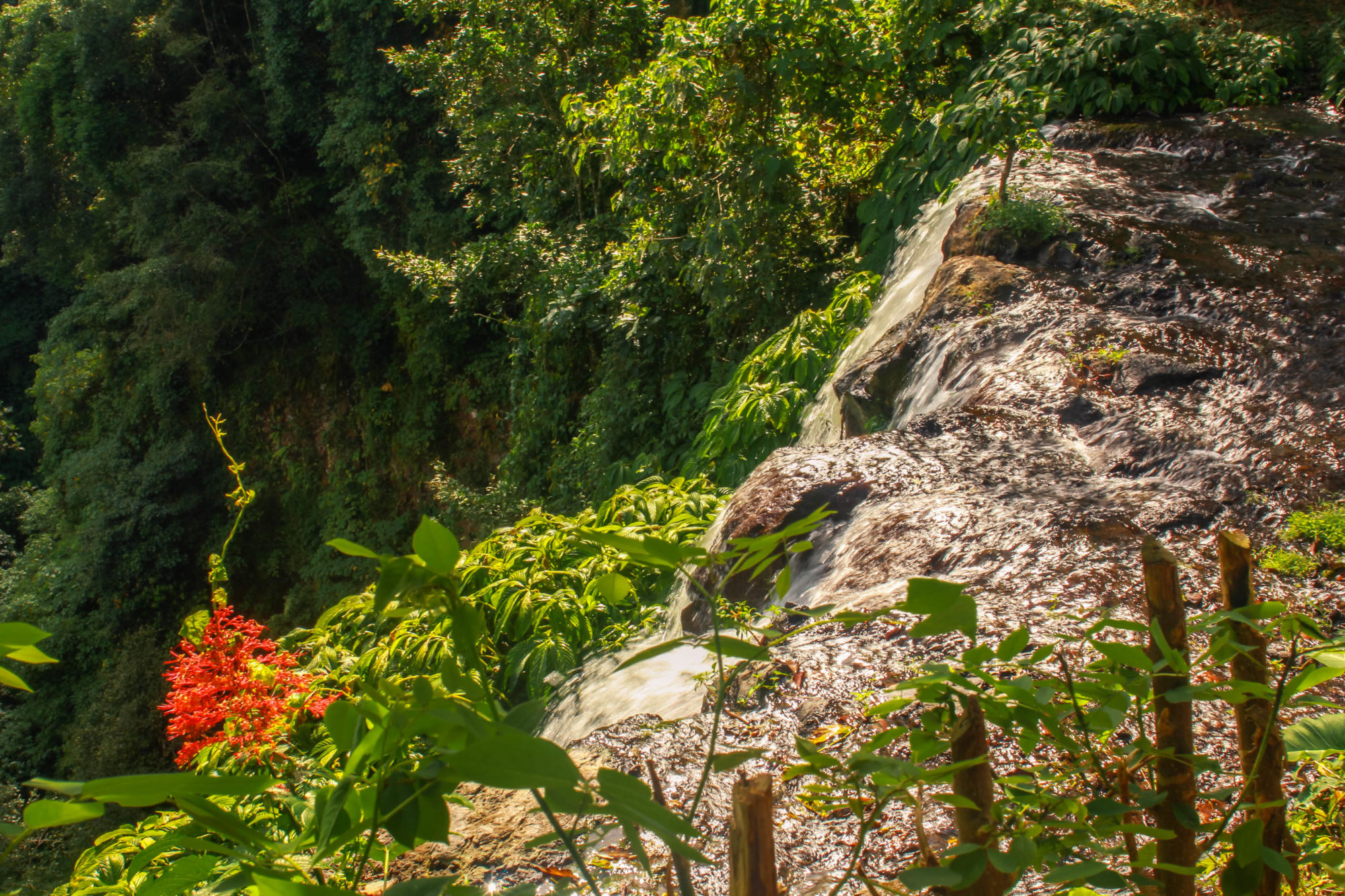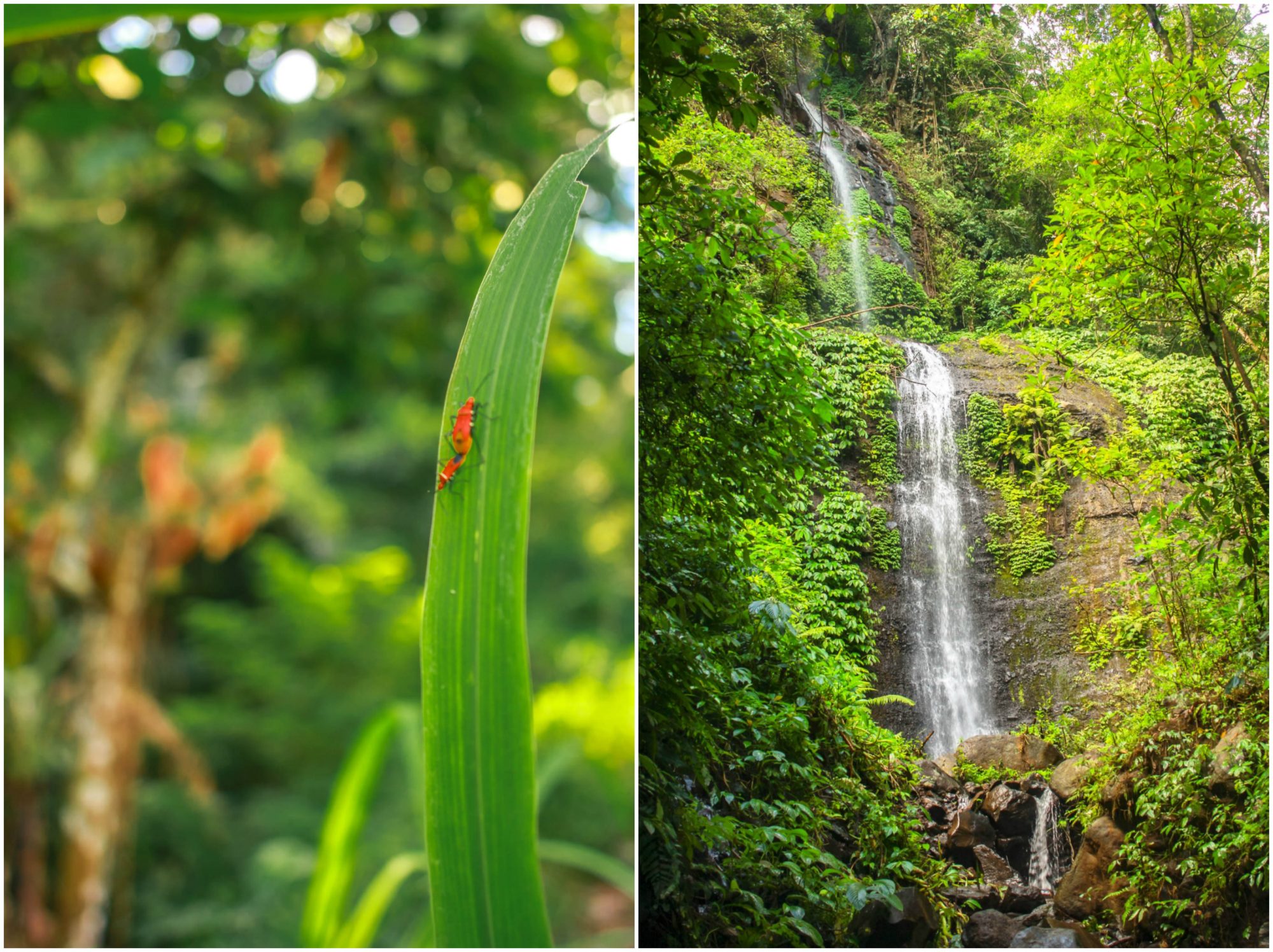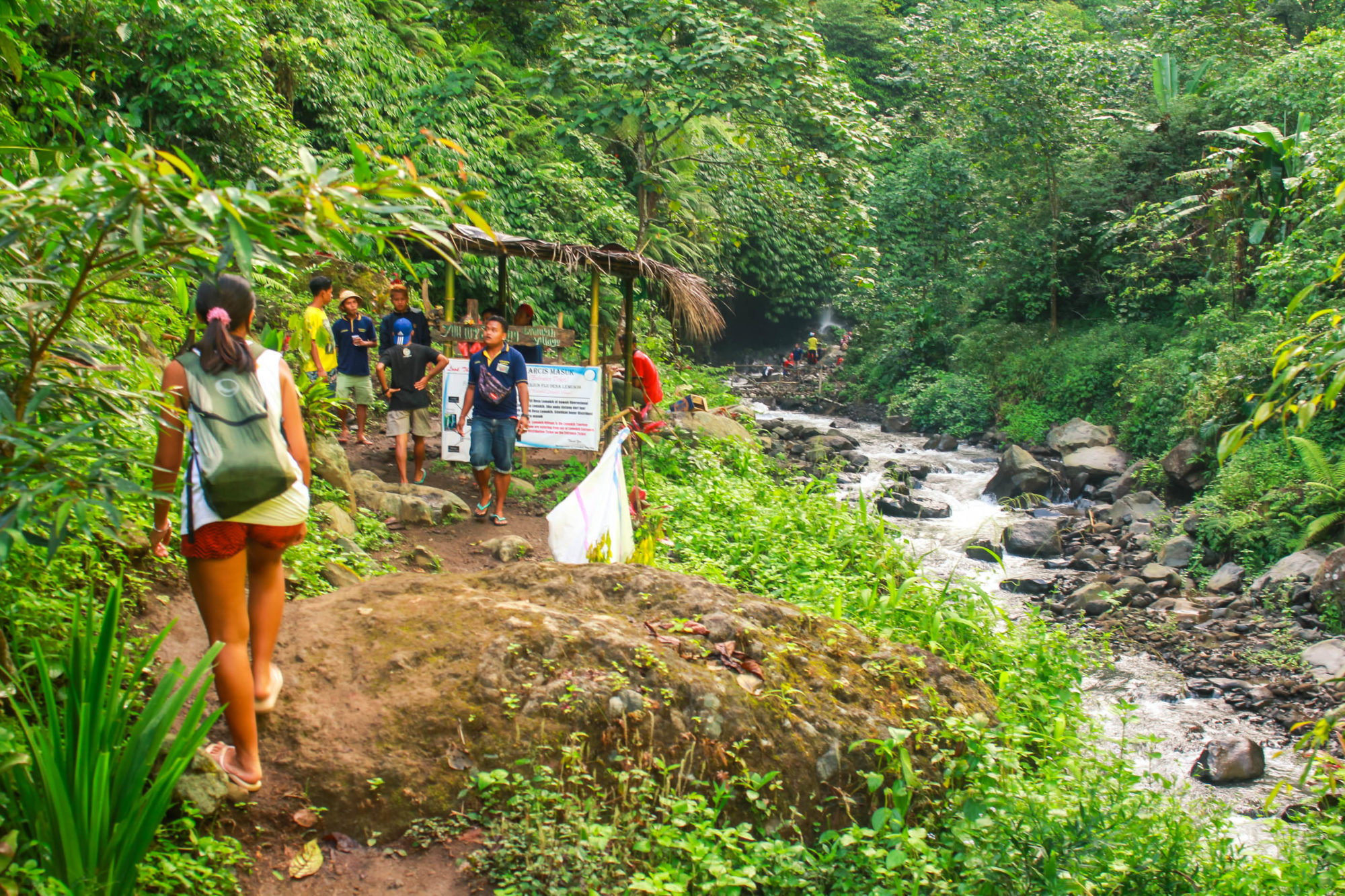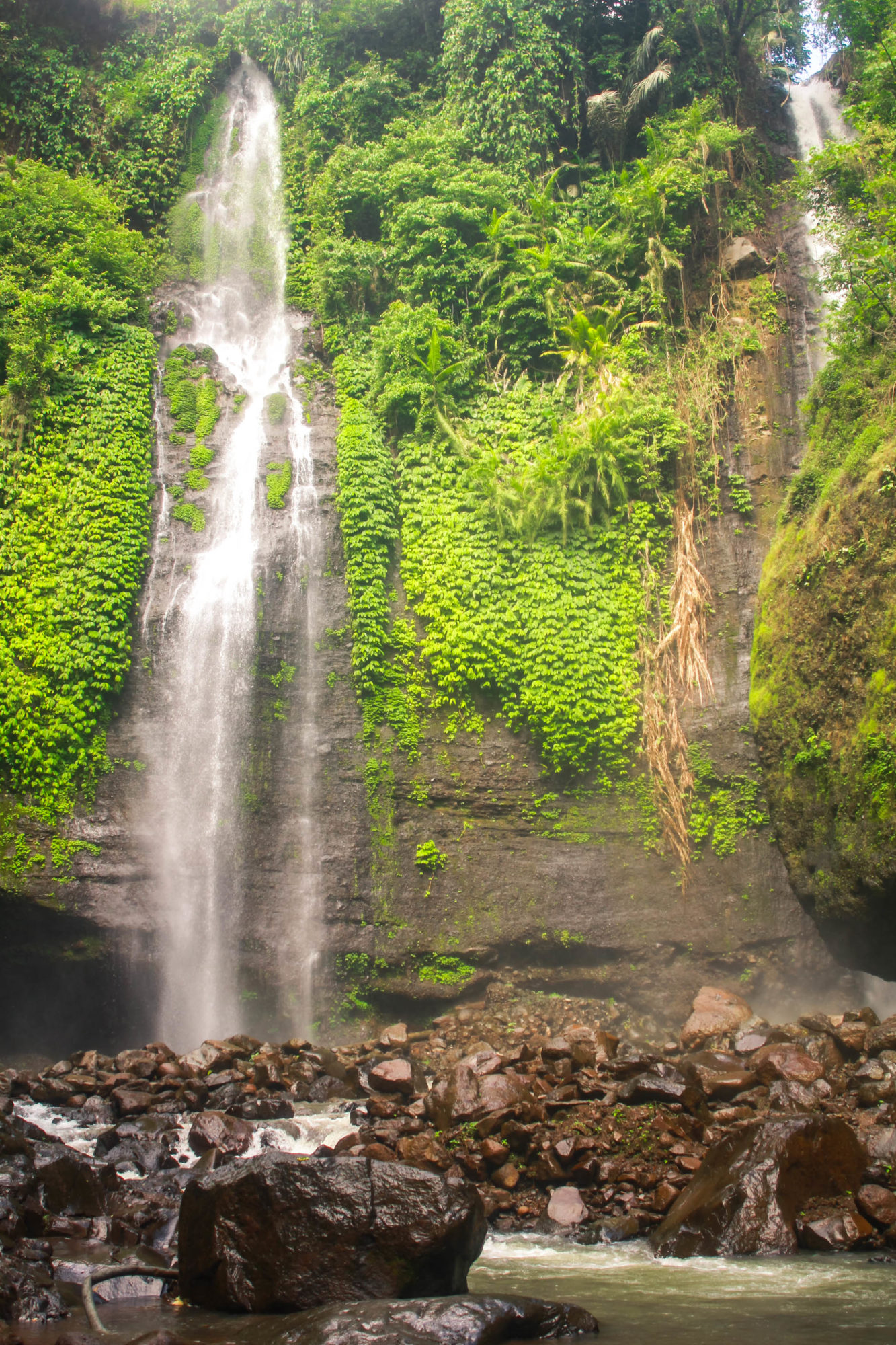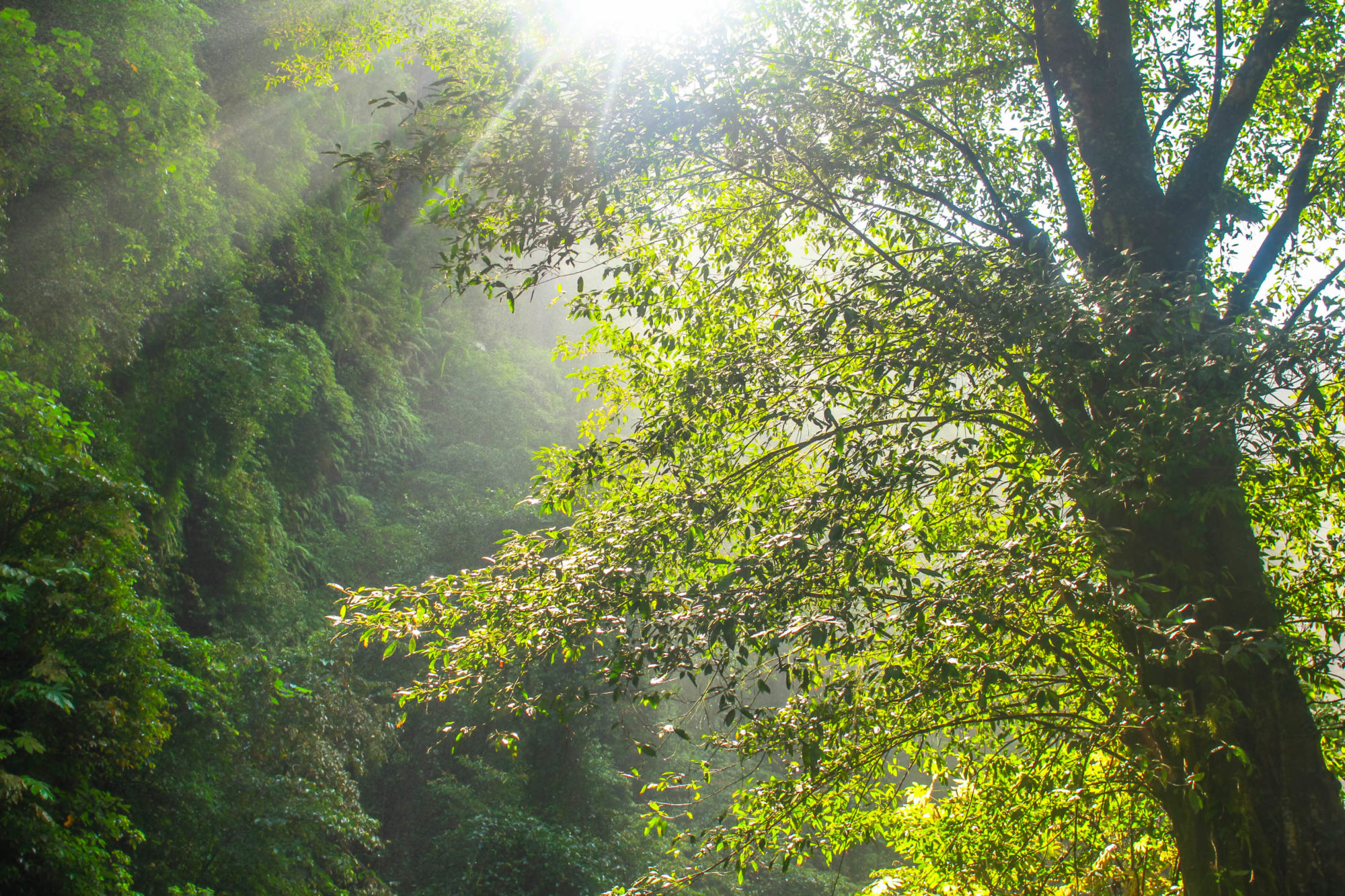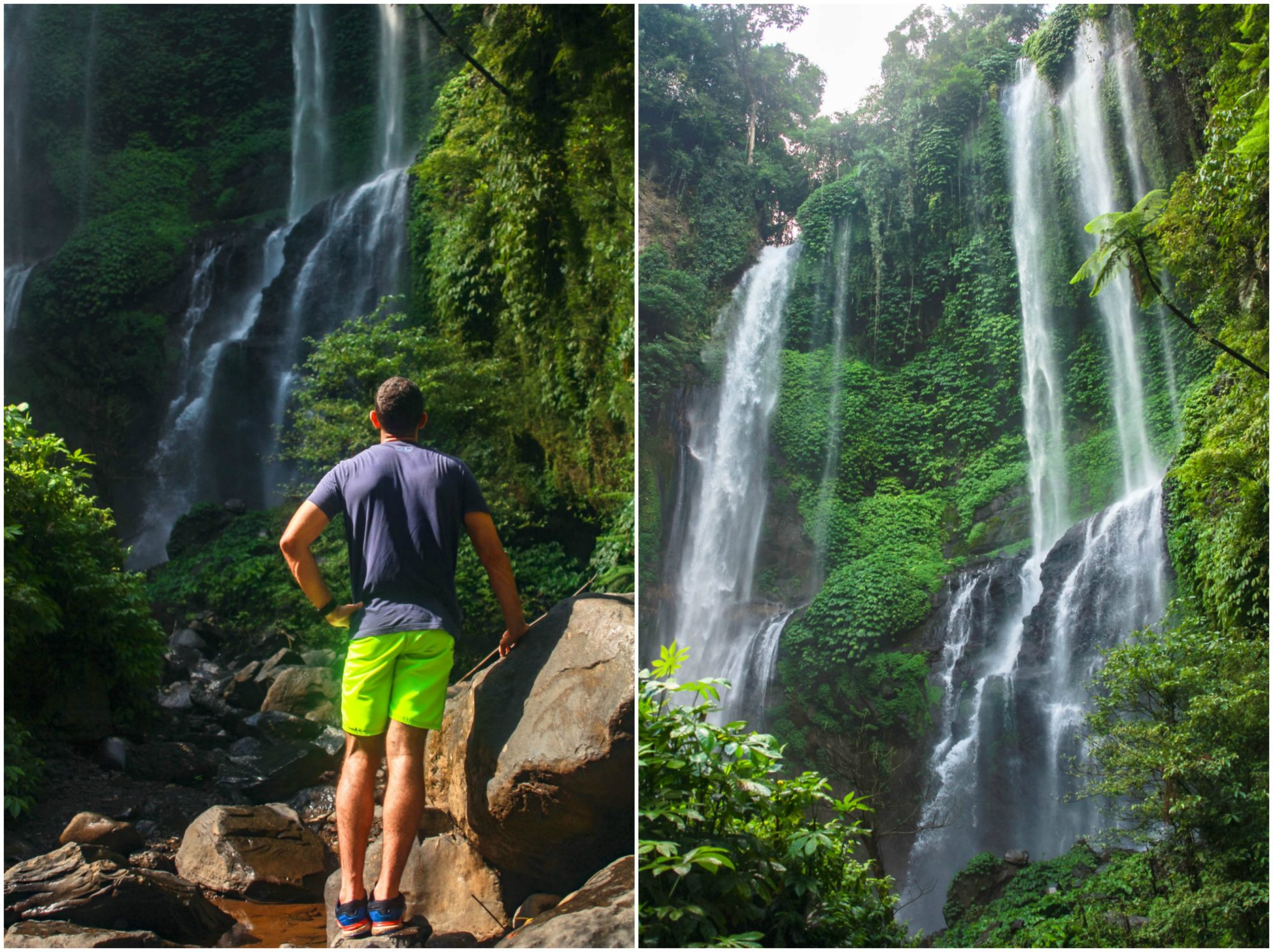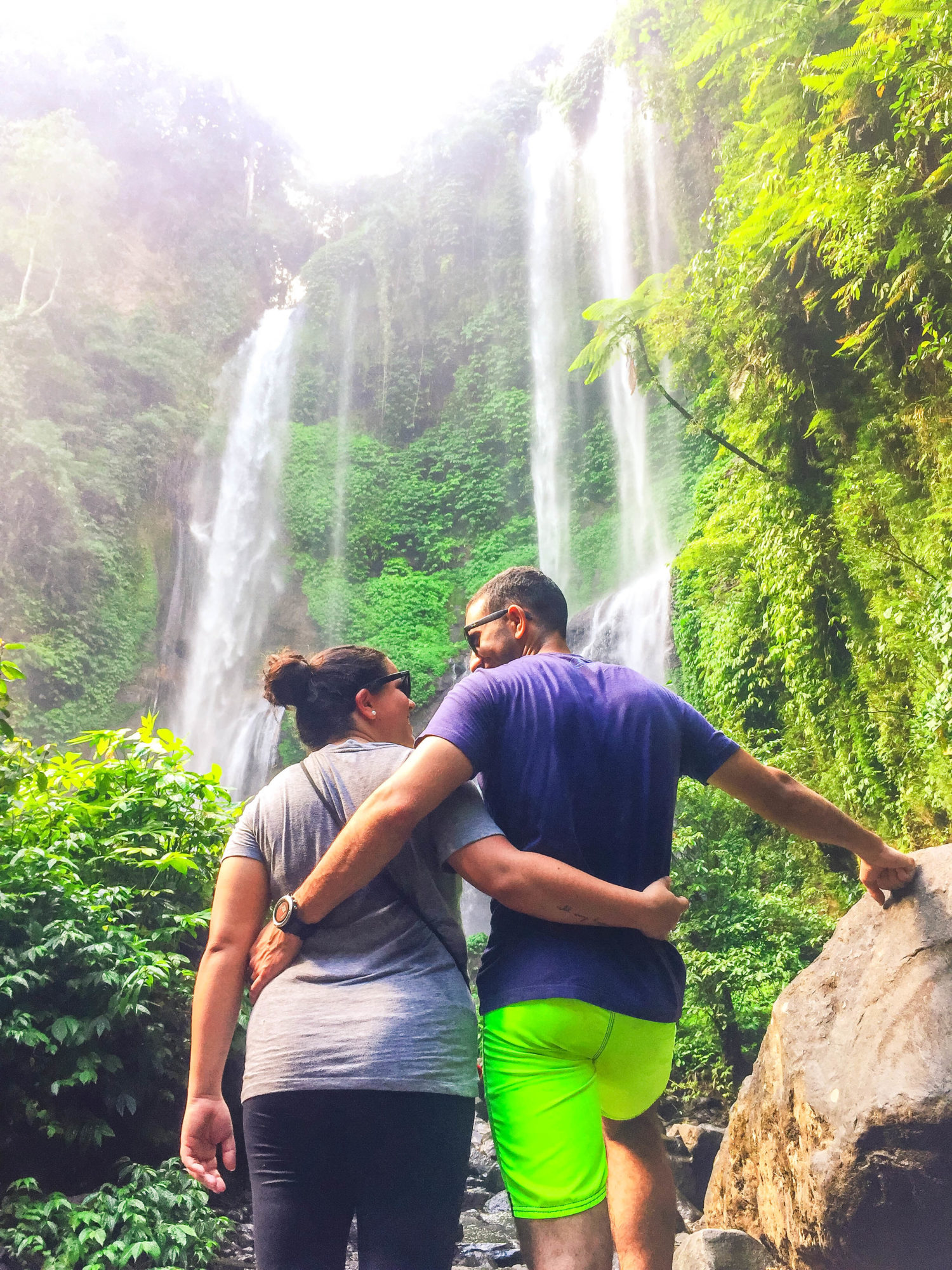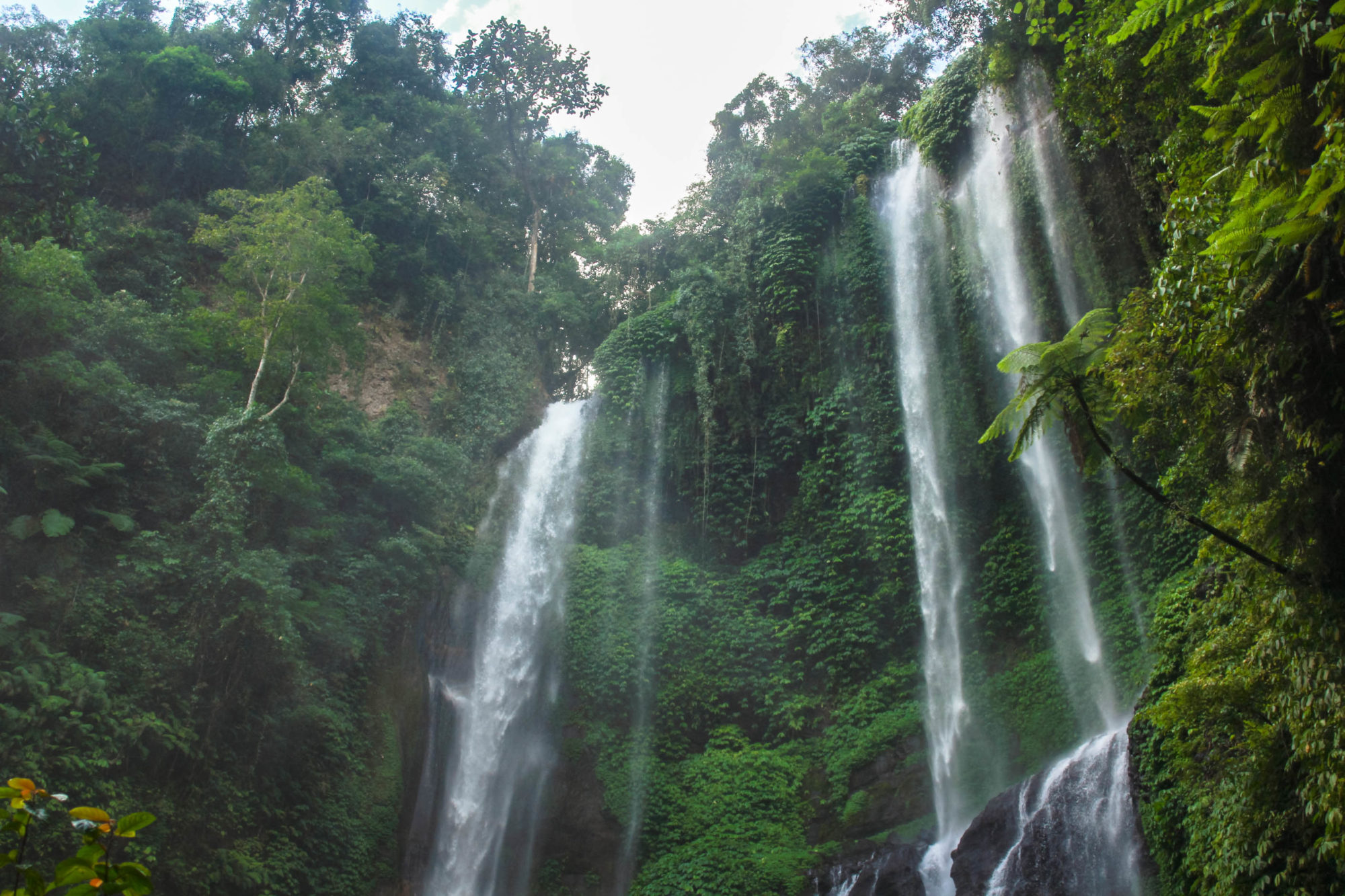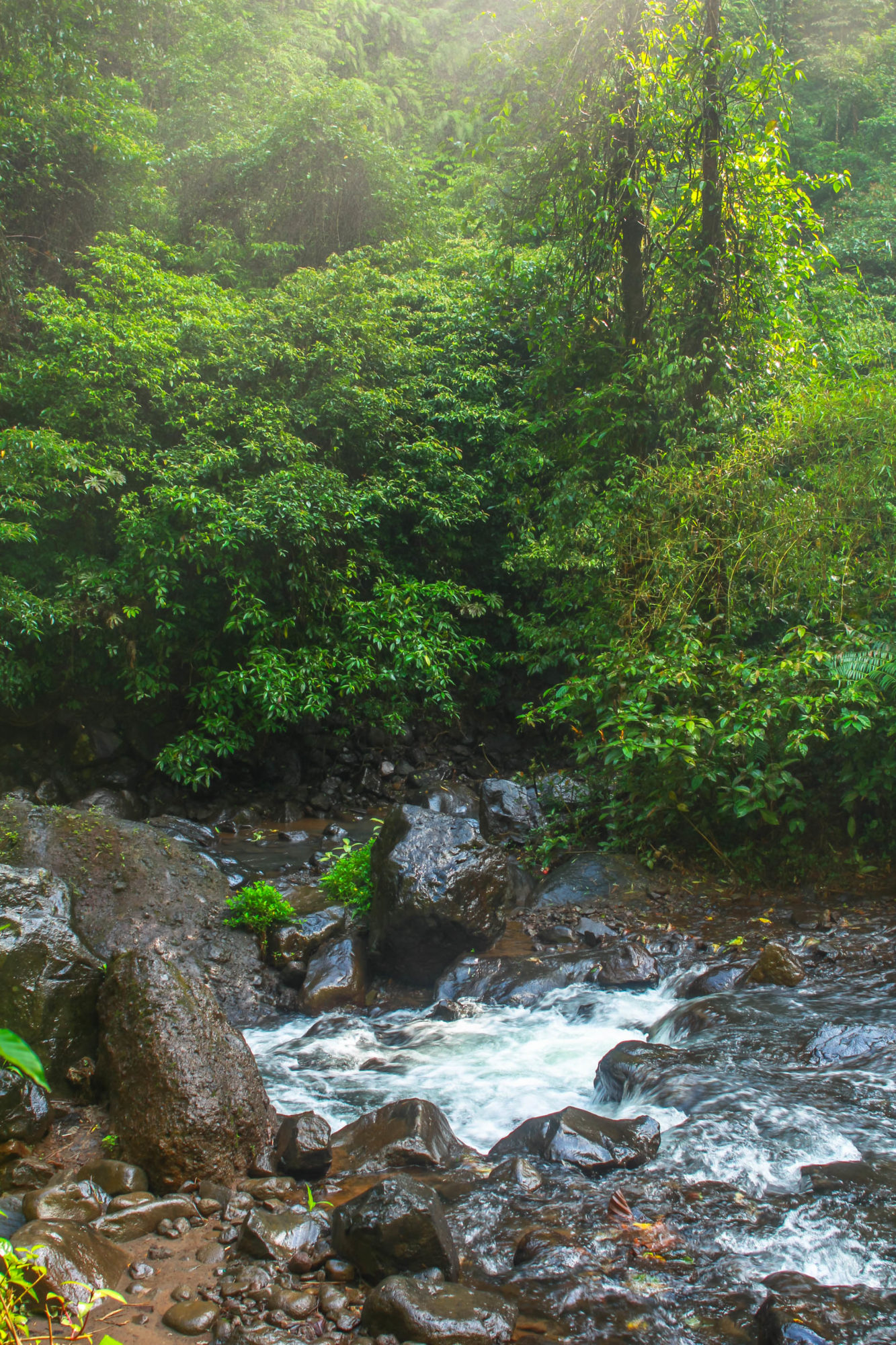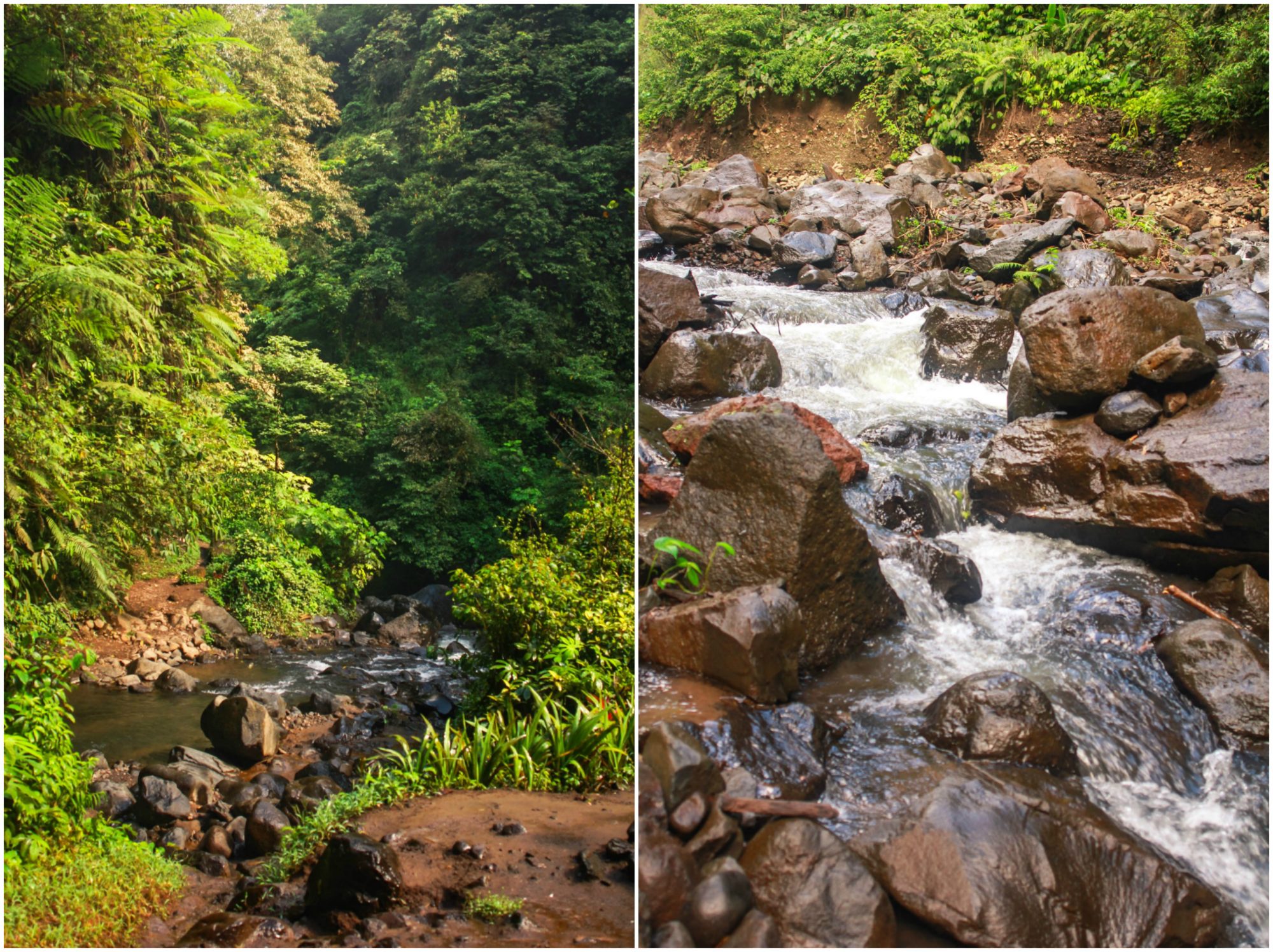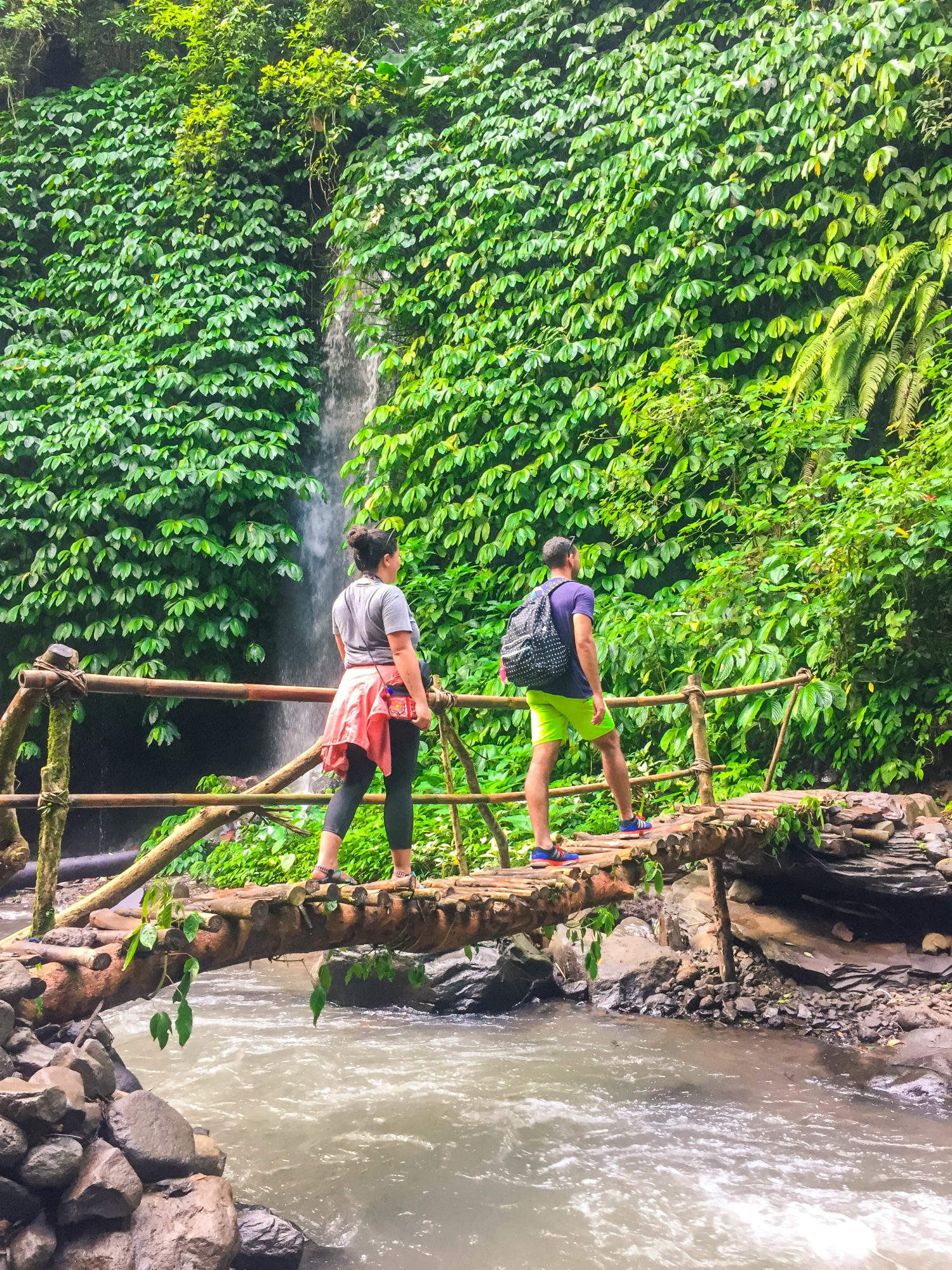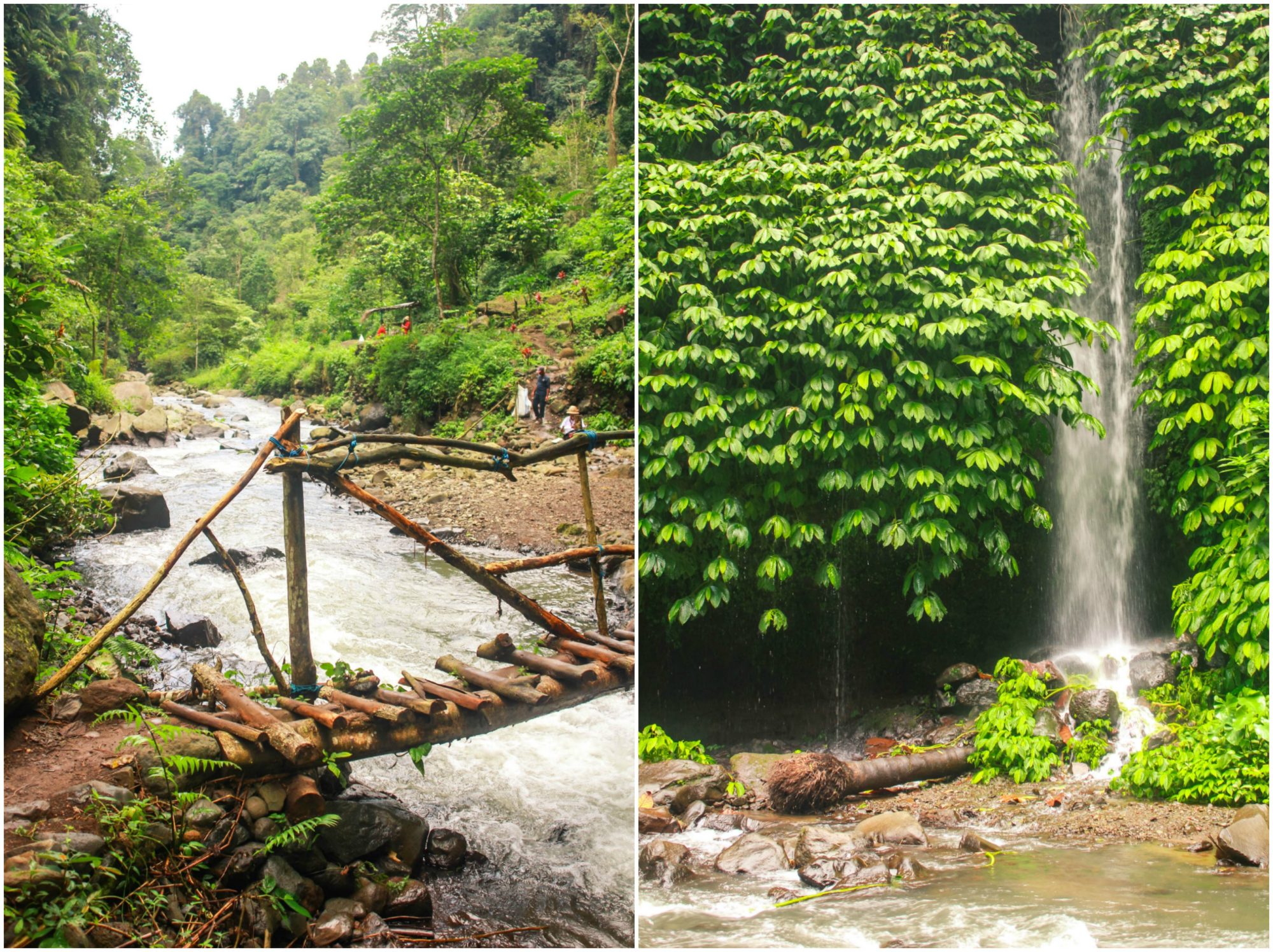 Read more about our trip to Bali: Where We Stayed in Bali | Seminyak | Batuan Temple | Taman Ayun Temple + Bali Coffee | Balinese Cooking Class | Monkey Forest | Ubud Market | Uluwatu Temple |
NEWbali Tour
Exploring Kintamani, Singaraja and Bali Waterfalls
^^ this is the tour we did, although it looks like they changed the rice field part to another location.
Price: $99 USD
Time: 4AM-4PM