Lily Festival on Ie Island
On Sunday morning my friends and I made the drive to Motobu Port in Nago (my favorite city), where we took a ferry ride to Ie island, host of the Lily Festival every year during April-May. This is third flower festival i've visited while on Okinawa and i can assure you you'll be seeing more posts like this during our time here.
These fishies (Koinobori) were up on one of the pathways in honor of "Golden Week" a celebration of children across Japan leading to Kodomo no Hi (Children's Day), which is celebrated the 5th day of the 5th month. All over the island you can appreciate these lovely koinobori that represent children's happiness and the hope that they will grow up healthy and strong.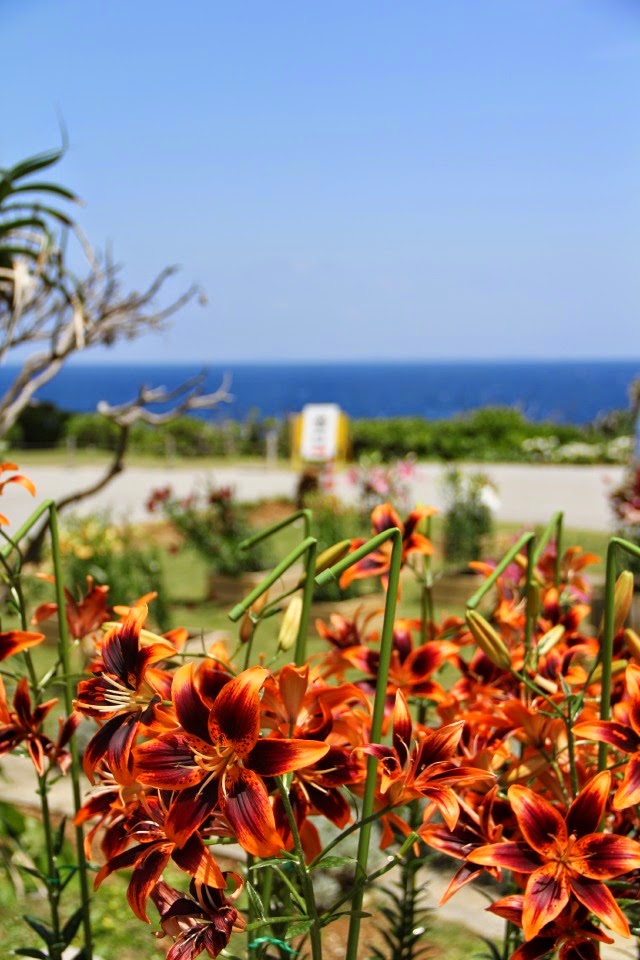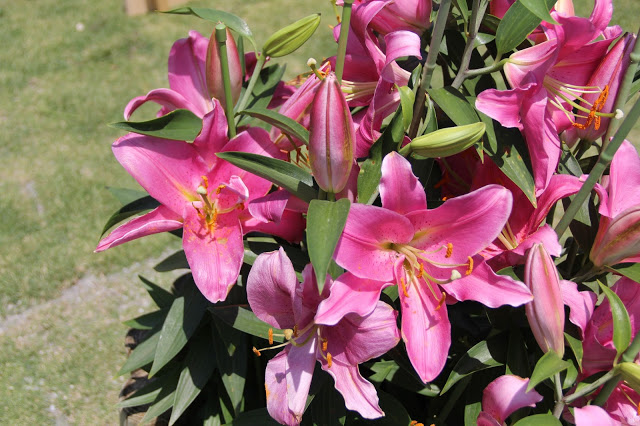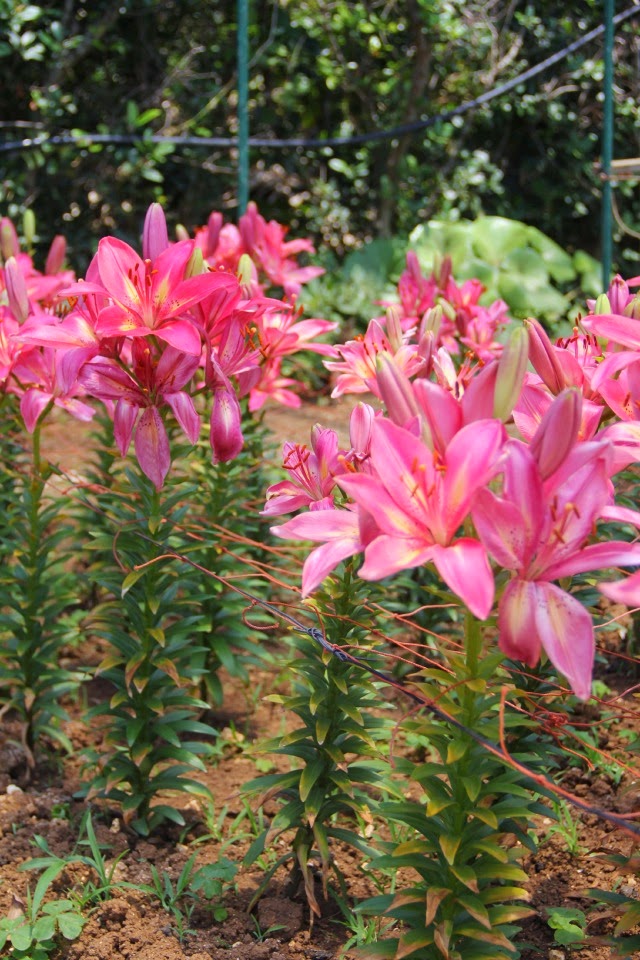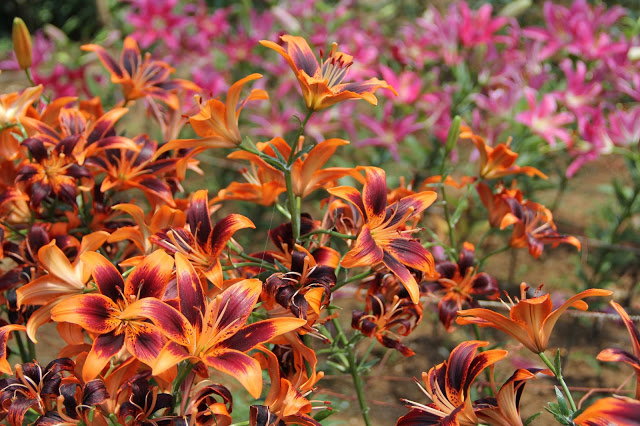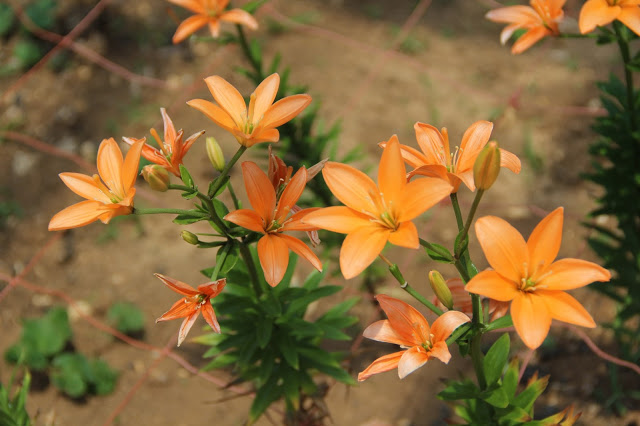 Can you tell the colorful lilies were my favorites? I couldn't help but smile when i saw all the rows of bright colored lilies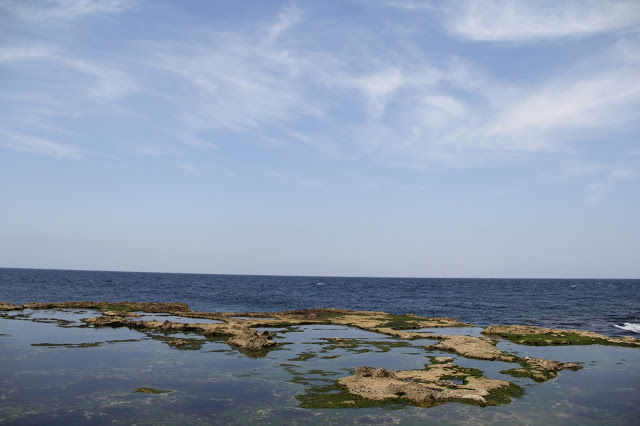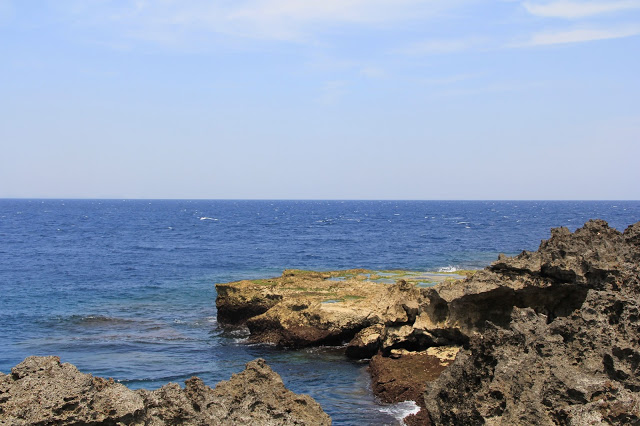 We walked down a hidden path and found this gem. I am so grateful to live in such a beautiful place. Afterwards we made our way back to Nago, where we had dinner at Captain Kangaroo! It was such a lovely day spent with friends.