We visited Kouri Island for the first time last year when we went camping. For some reason we didn't explore much of the island then, so when we were looking for a place to visit a couple of weekends ago we knew this was the place! Last year we were unable to go in the water because it's freezing during Fall/Winter, so this time around we were able to swim in one of the bluest beaches on the main island of Okinawa.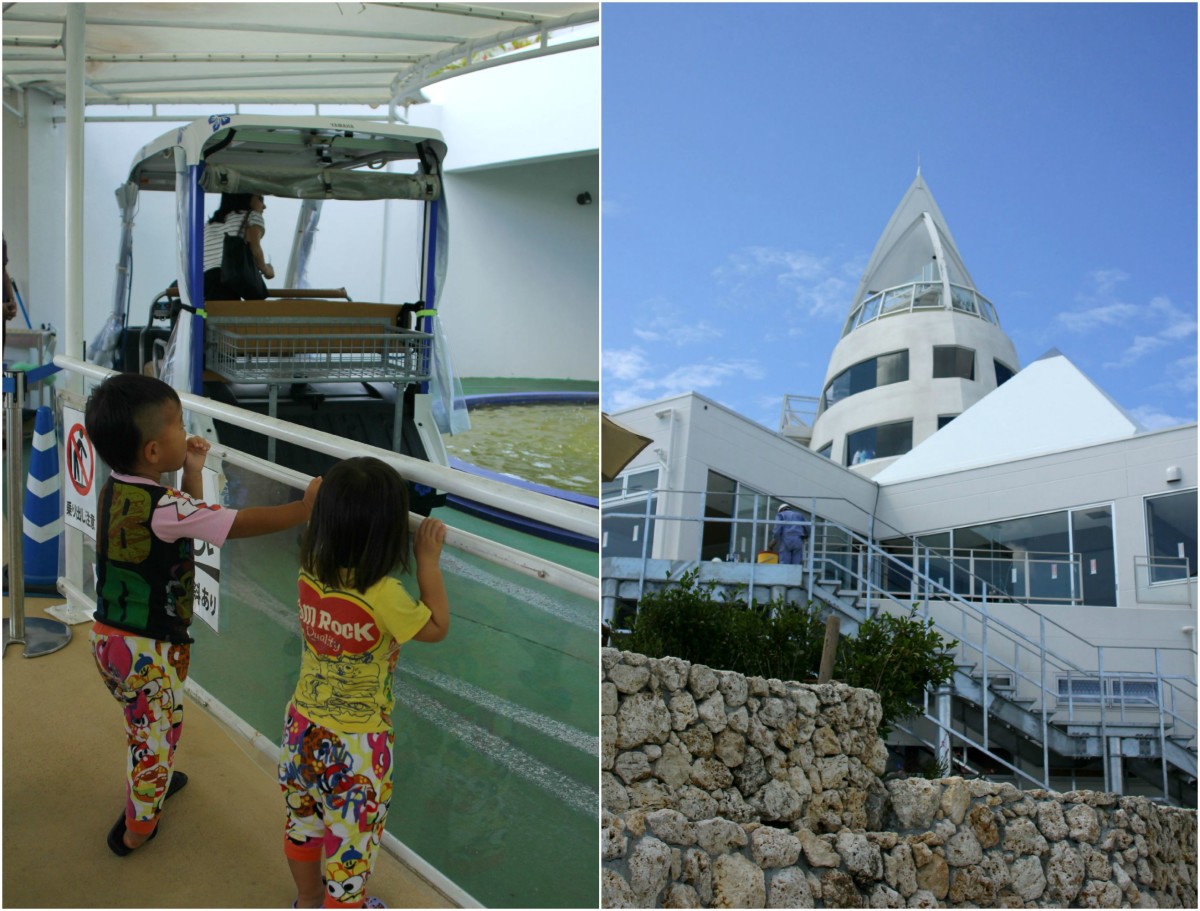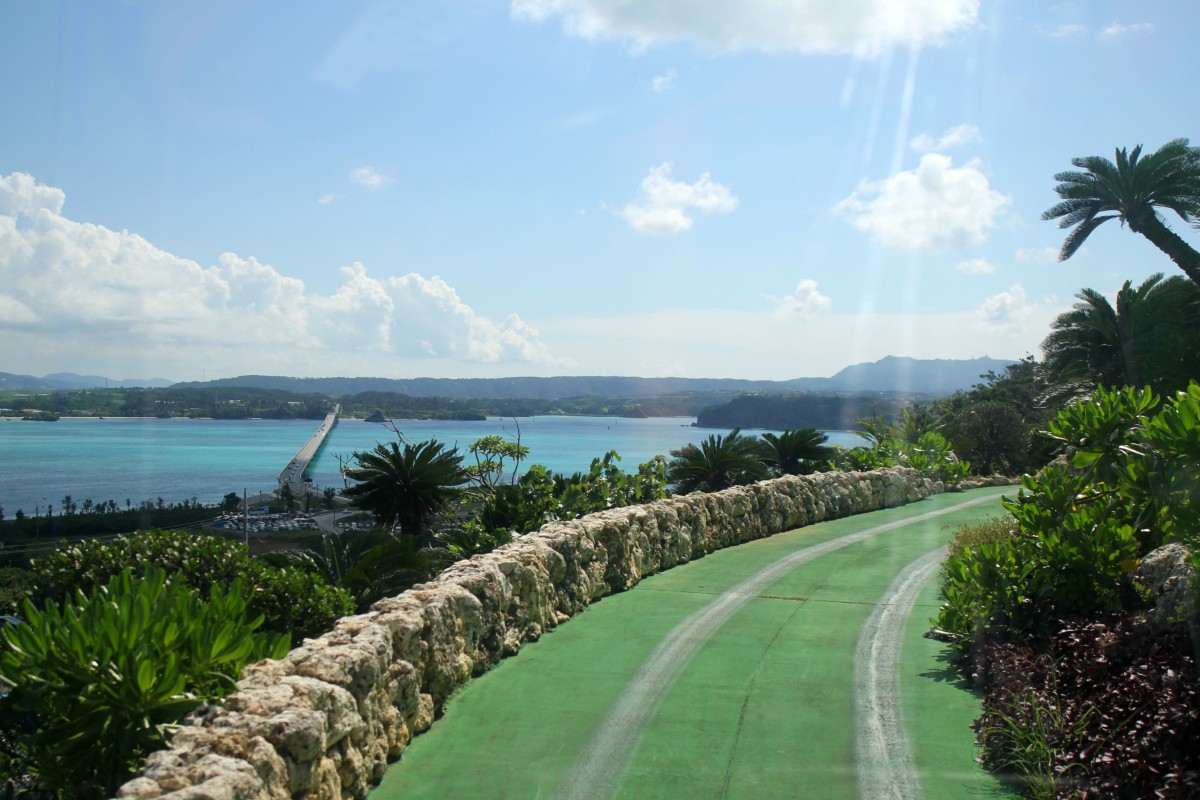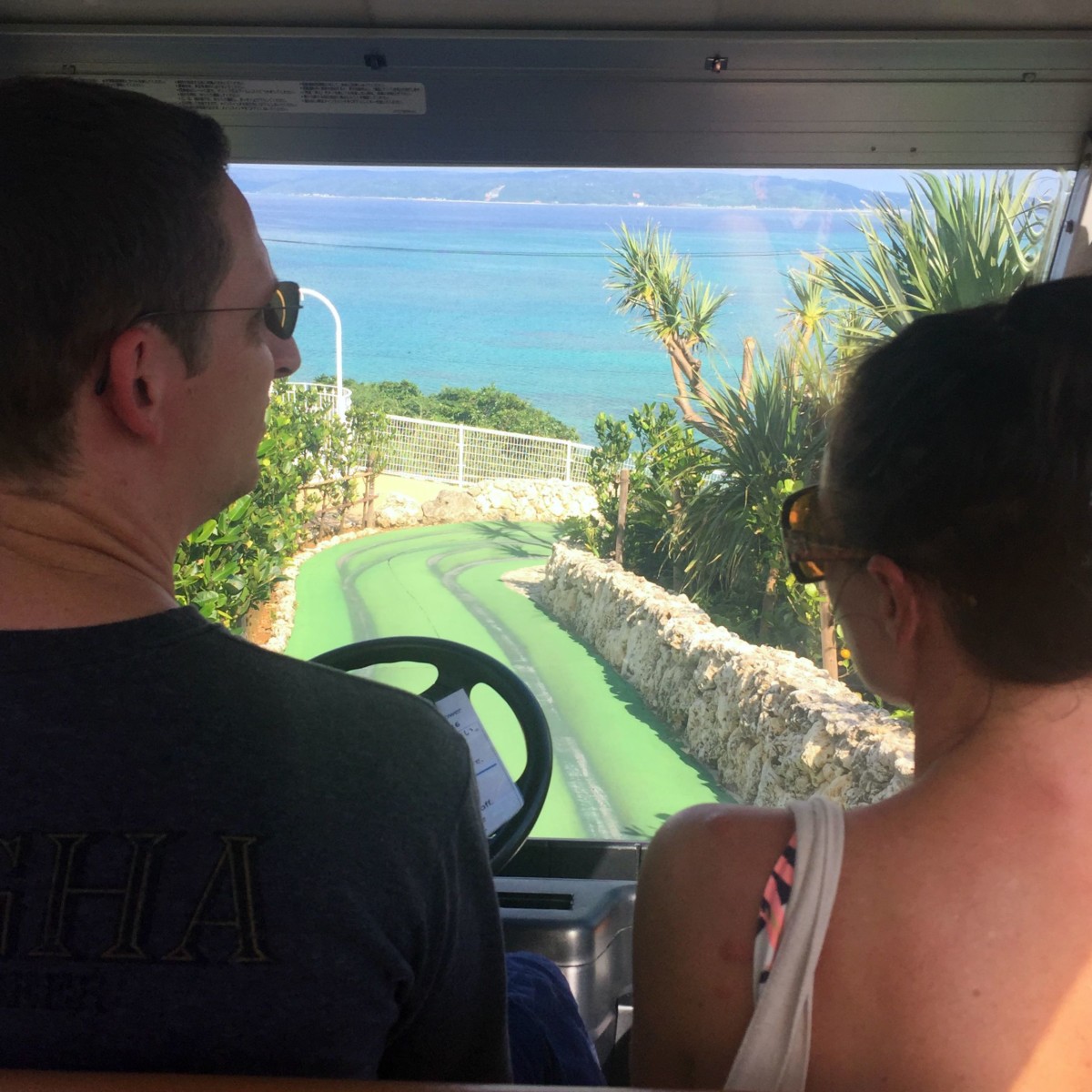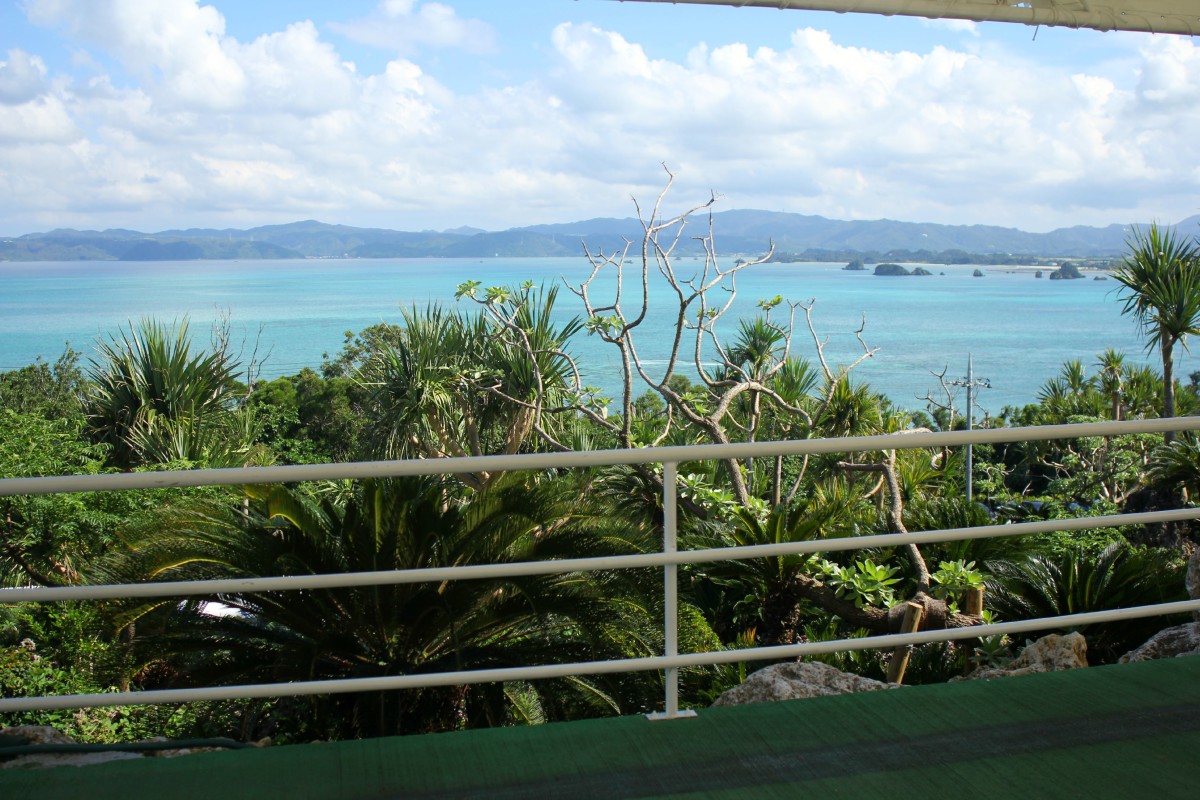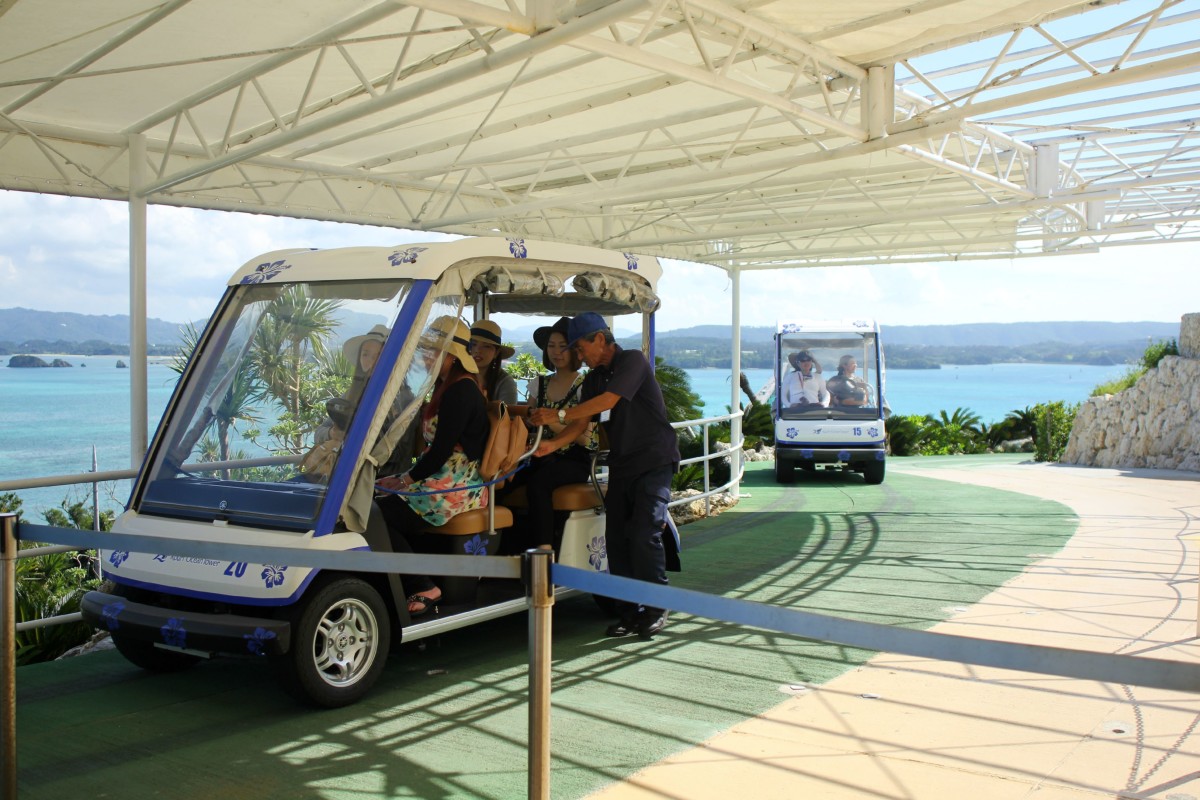 In true Japanese fashion, there are automatic golf carts that will take you up the steep mountain. Inside there is a (huge) shell museum, a restaurant, a souvenir shop and of course the observatory. If we had known there was a restaurant we would've eaten there, instead of at the Hammock Cafe. We're going to have to go back, maybe when it's cooler outside, because i HAVE to have lunch in that terrace.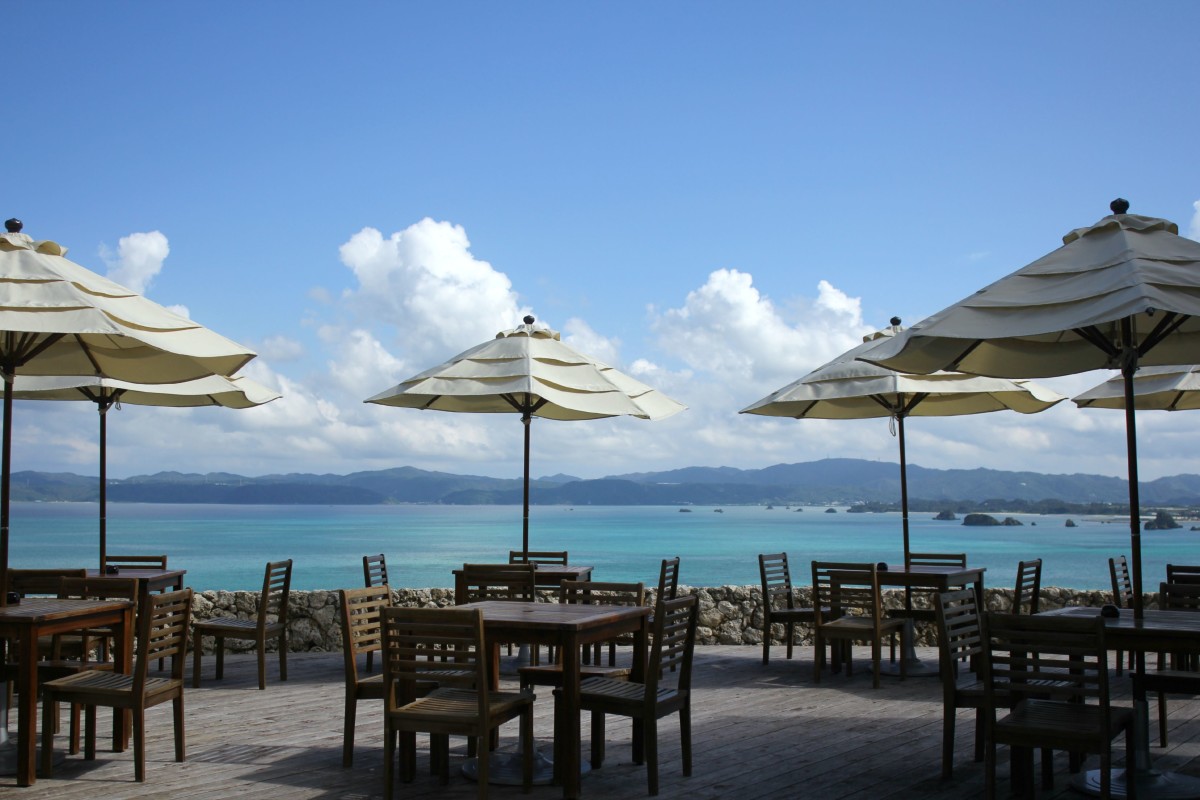 This is what awaited once we reached the observation deck. This panoramic picture was taken with my Iphone 6 and it's also not edited!! Amazing, am I right?
There are 3-4 floors on the observation tower (can't remember exactly), all with an amazing view of the water. The top floor is out in the open and has a photographer that takes souvenir pictures! Kouri is known as "Love Island", because there is a rock in the ocean shaped like a heart!  There is a bell they call the "bell of happiness" and couples can get a picture ringing the bell.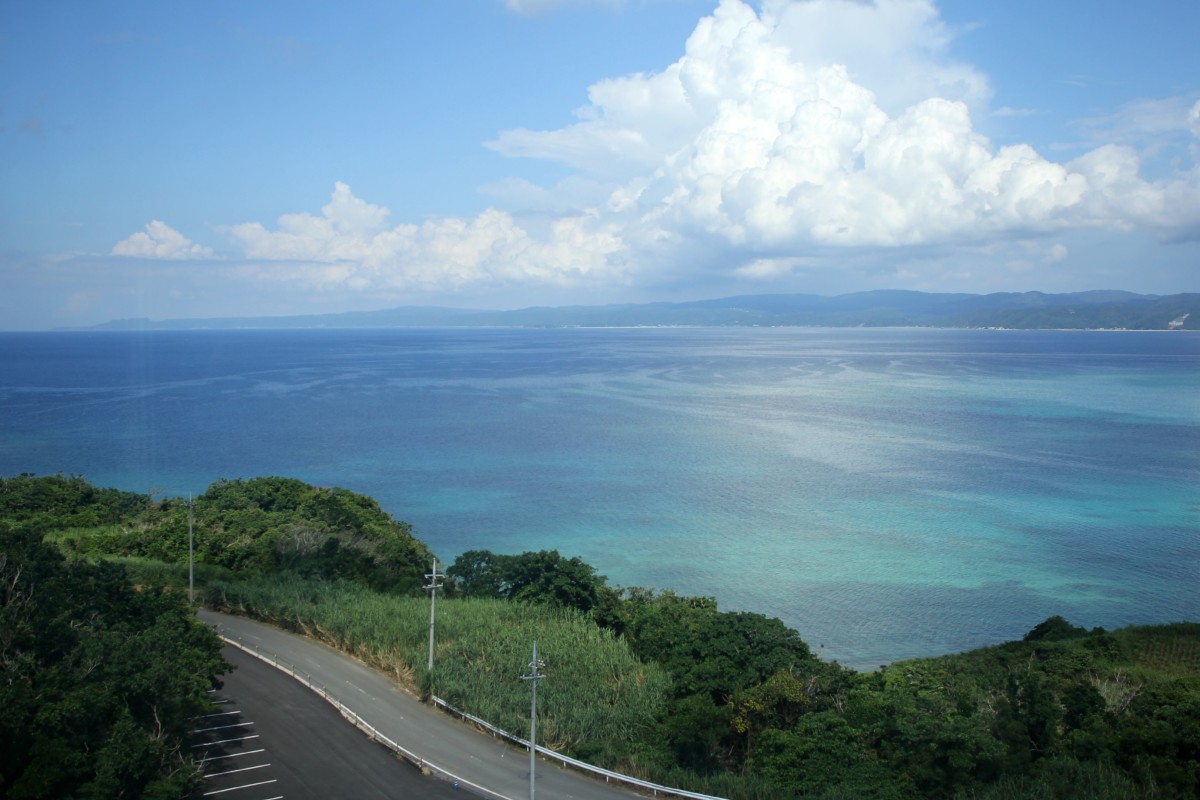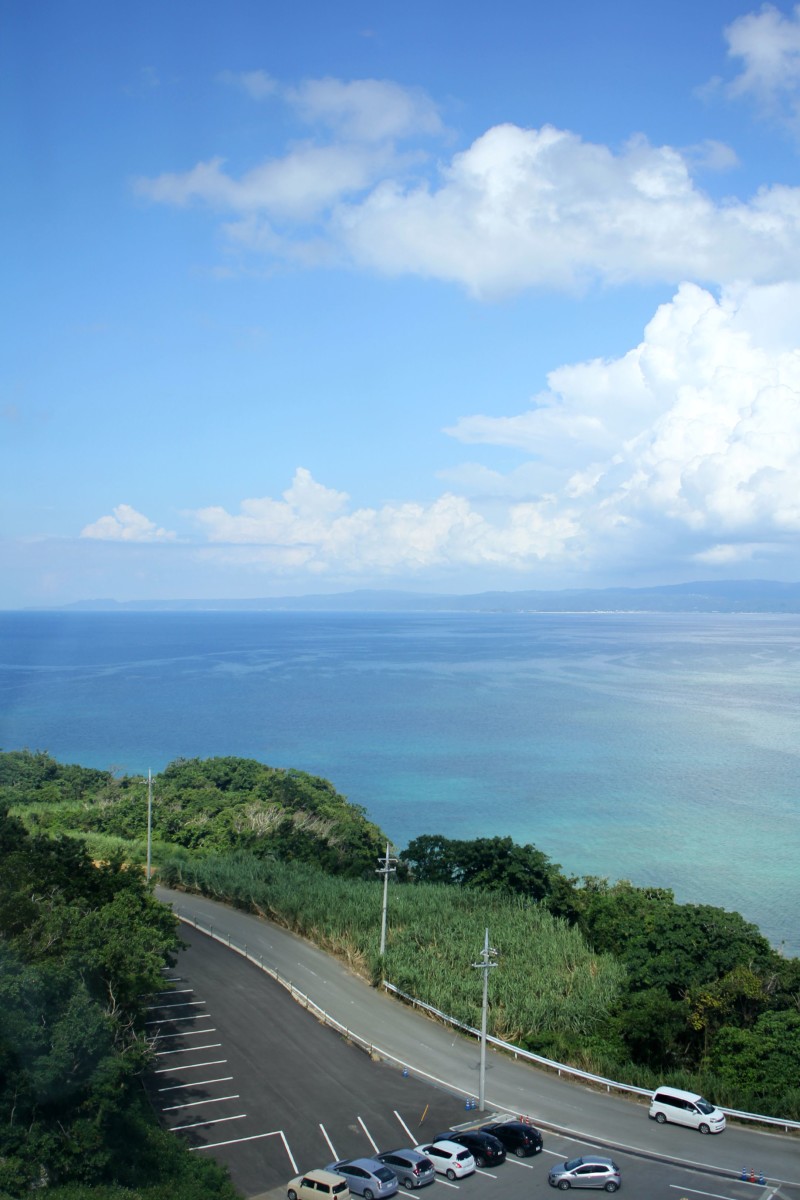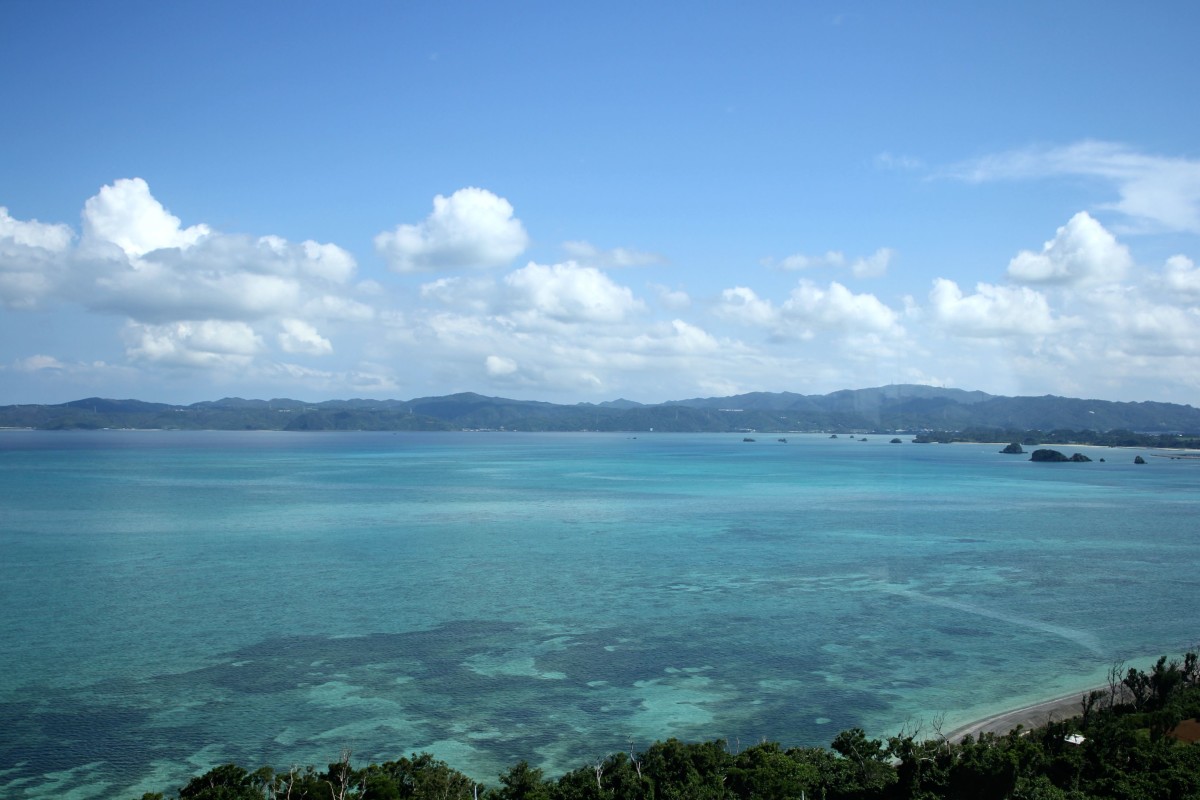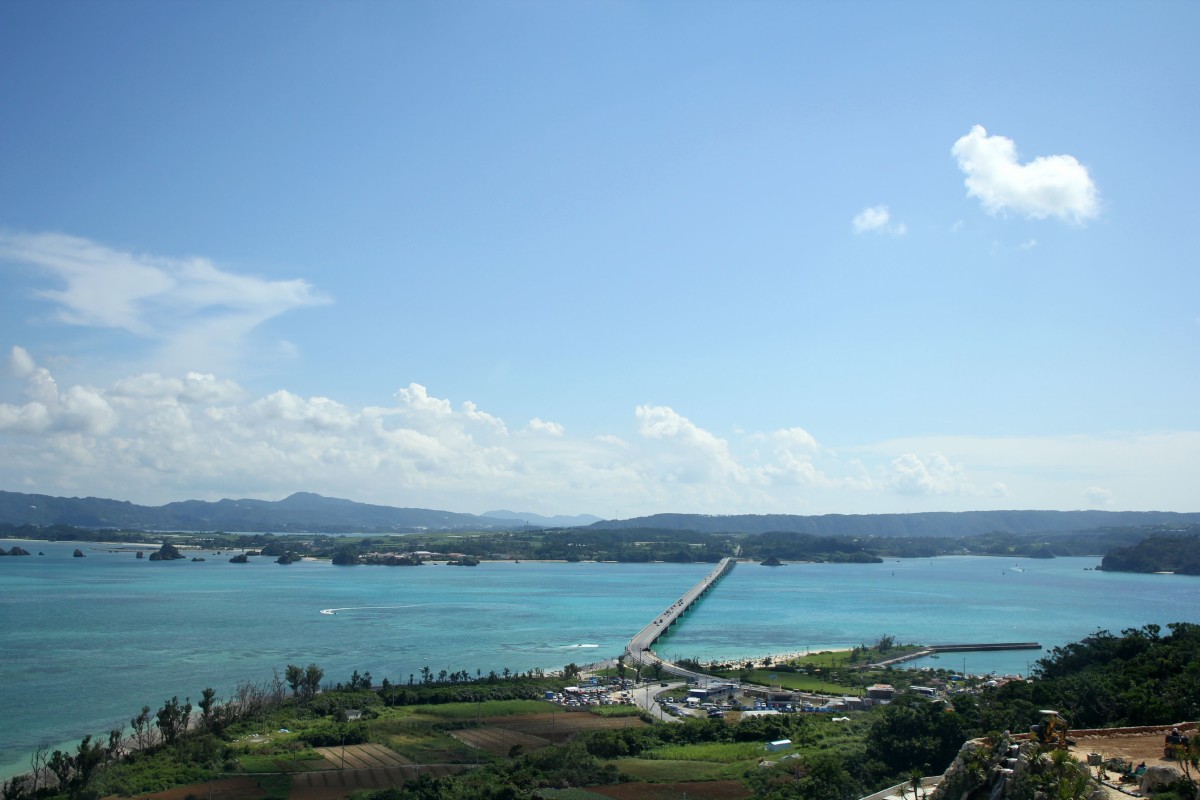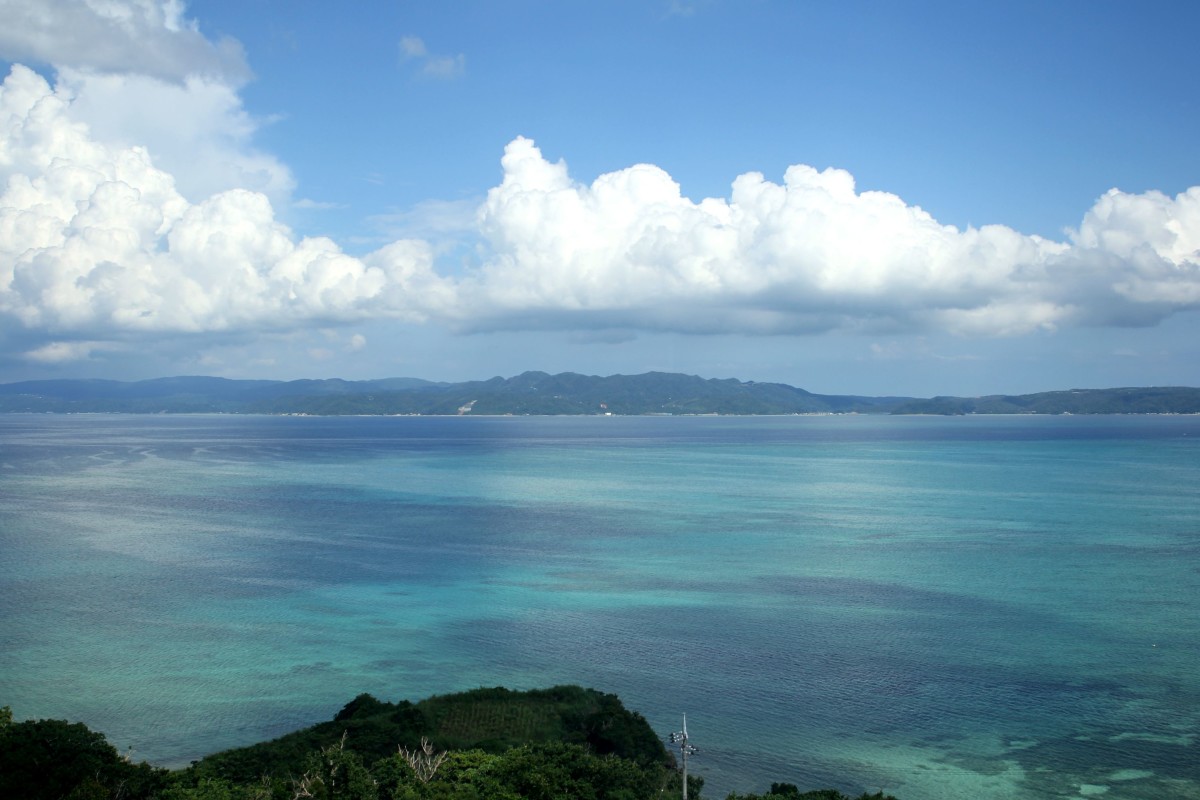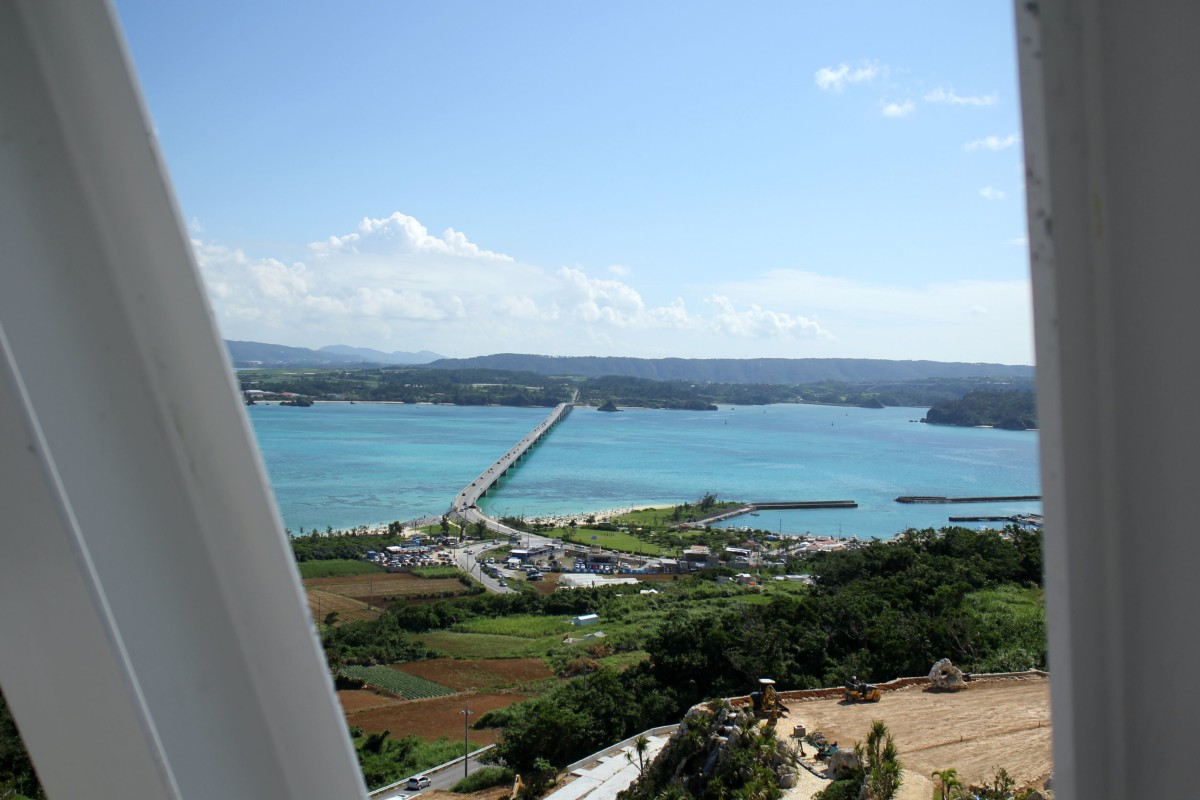 Kouri Ocean Tower
538 Kouri, Nakijin village,
Kunigami-gun, Okinawa 905-0406
Phone: 098 – 056 – 1616
Hours:
Open 9:00am – 6:00pm daily
Entrance Fee:
Adults ¥800
Teens ¥600
Kids ¥300
Younger Kids – Free!