Koh Tao to Koh Nang Yuan – Thailand
Back in July 2016 (yes, almost a year ago!! EEK!) I met my high school friend Tatiana in Thailand for a Thai Island Hopper East tour with Contiki. It was an amazing 9 days, starting in Koh Samui, followed by Koh Tao and ending in Koh Phangan. It was a great first trip to Thailand and I'm already dying to go back!! Be sure to check out the previous Thailand posts.
After enjoying 3 days in bustling Koh Samui we made our way to Koh Tao by ferry. We stayed at Charm Churee Villa an amazing resort and spa!! We spent our first afternoon relaxing by the private beach, followed by the most mouth watering burger dinner at Hippo Burger Bistro and a Ladyboy show! The next day we did pretty much the same thing… relax by the beach and eat a delicious buffet with the whole Contiki gang.
On our second full day in Koh Tao we took a snorkeling trip, with a stop at Koh Nang Yuan to see a really popular viewpoint. Even though I did not actually snorkel (I don't like fish, lol) I had a great time jumping from our boat, swimming and of course taking photos.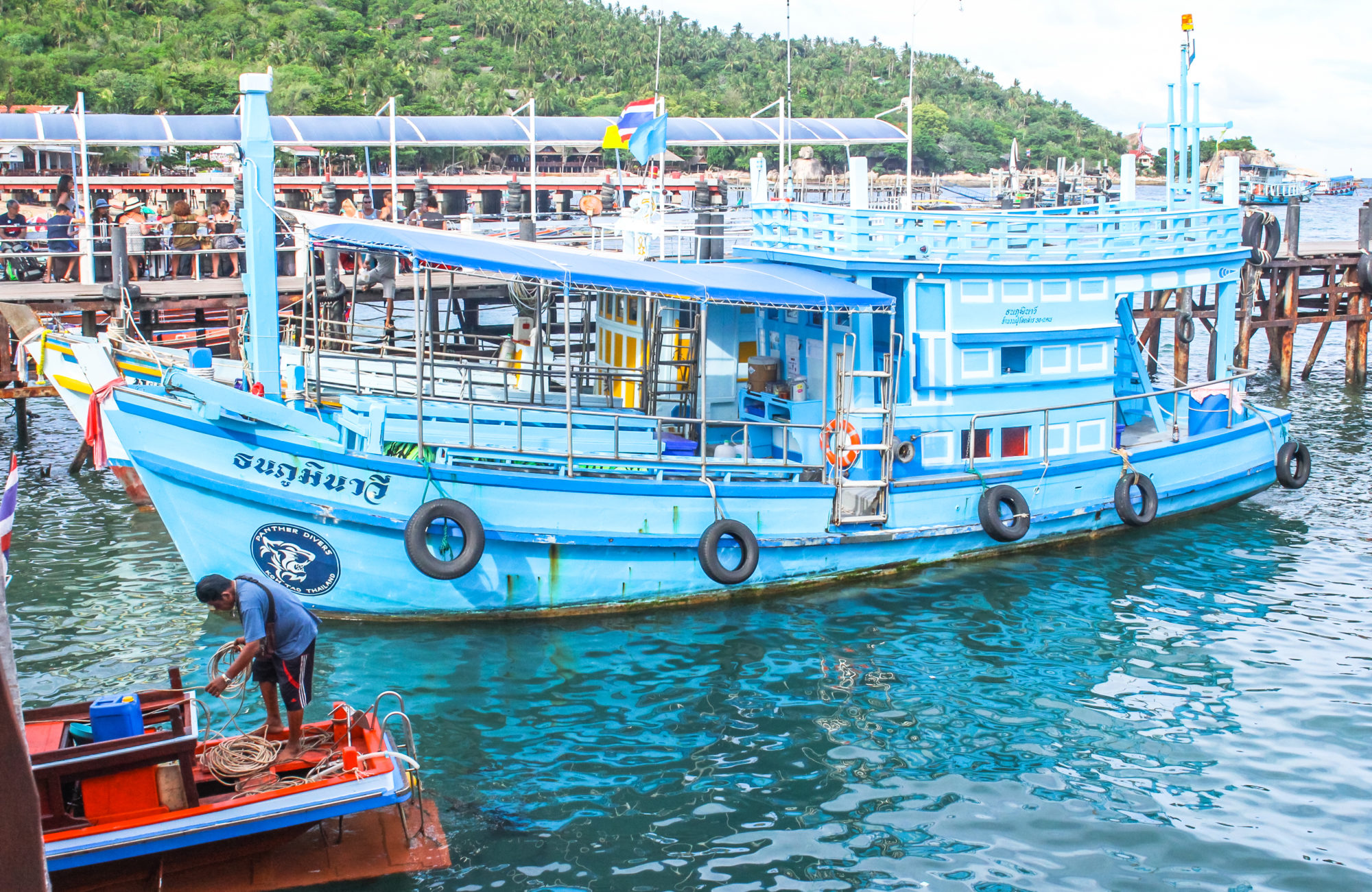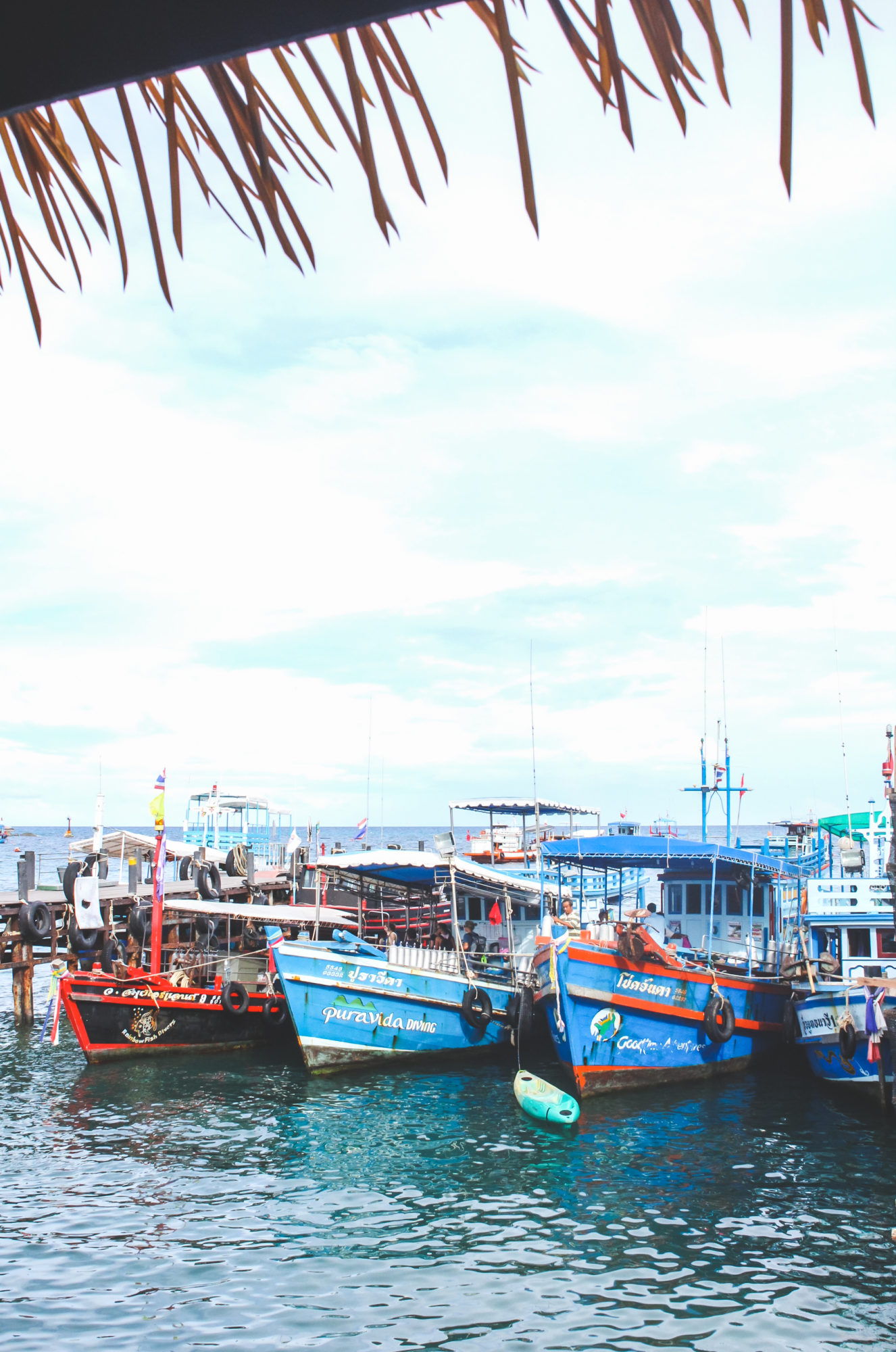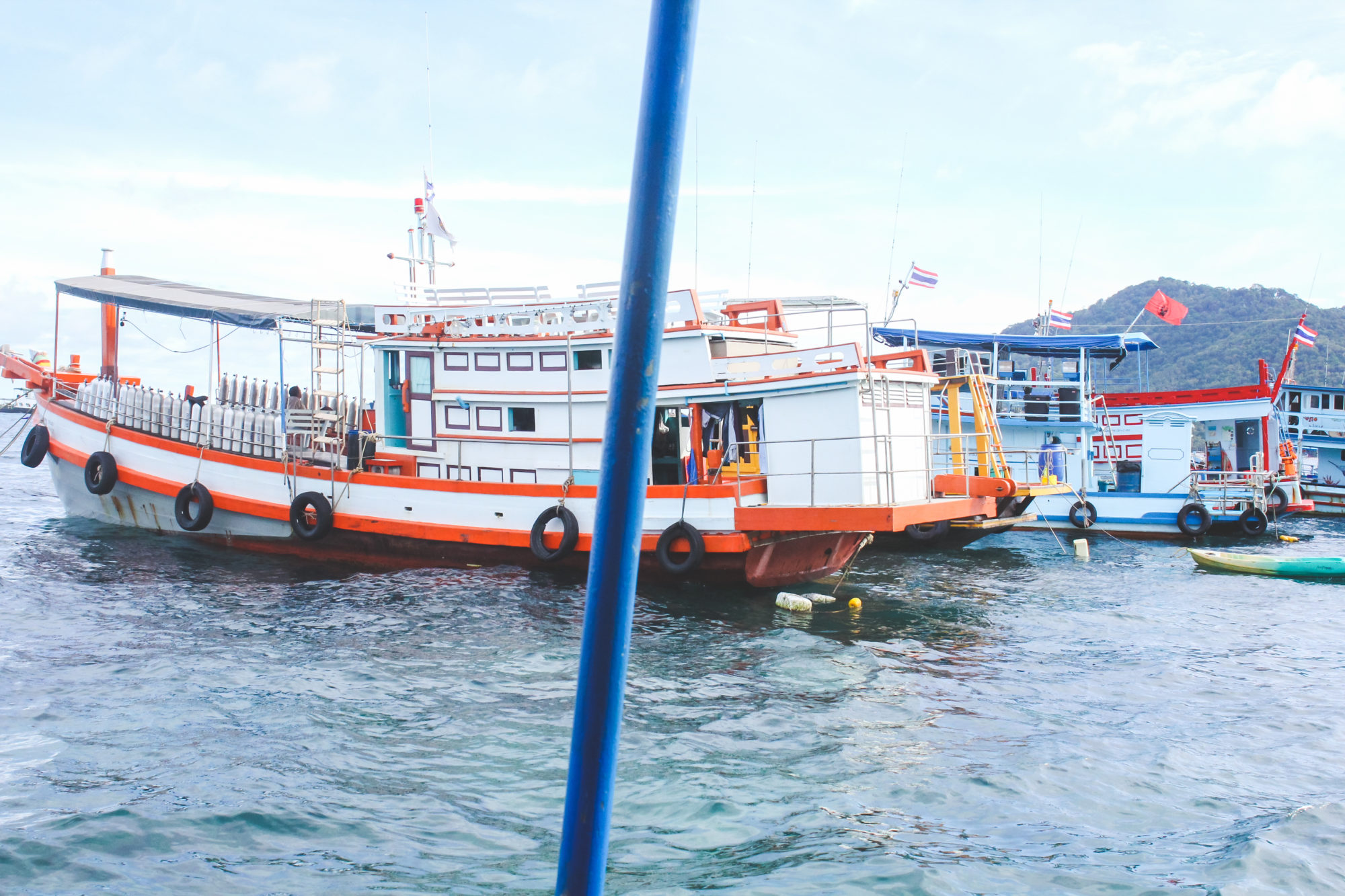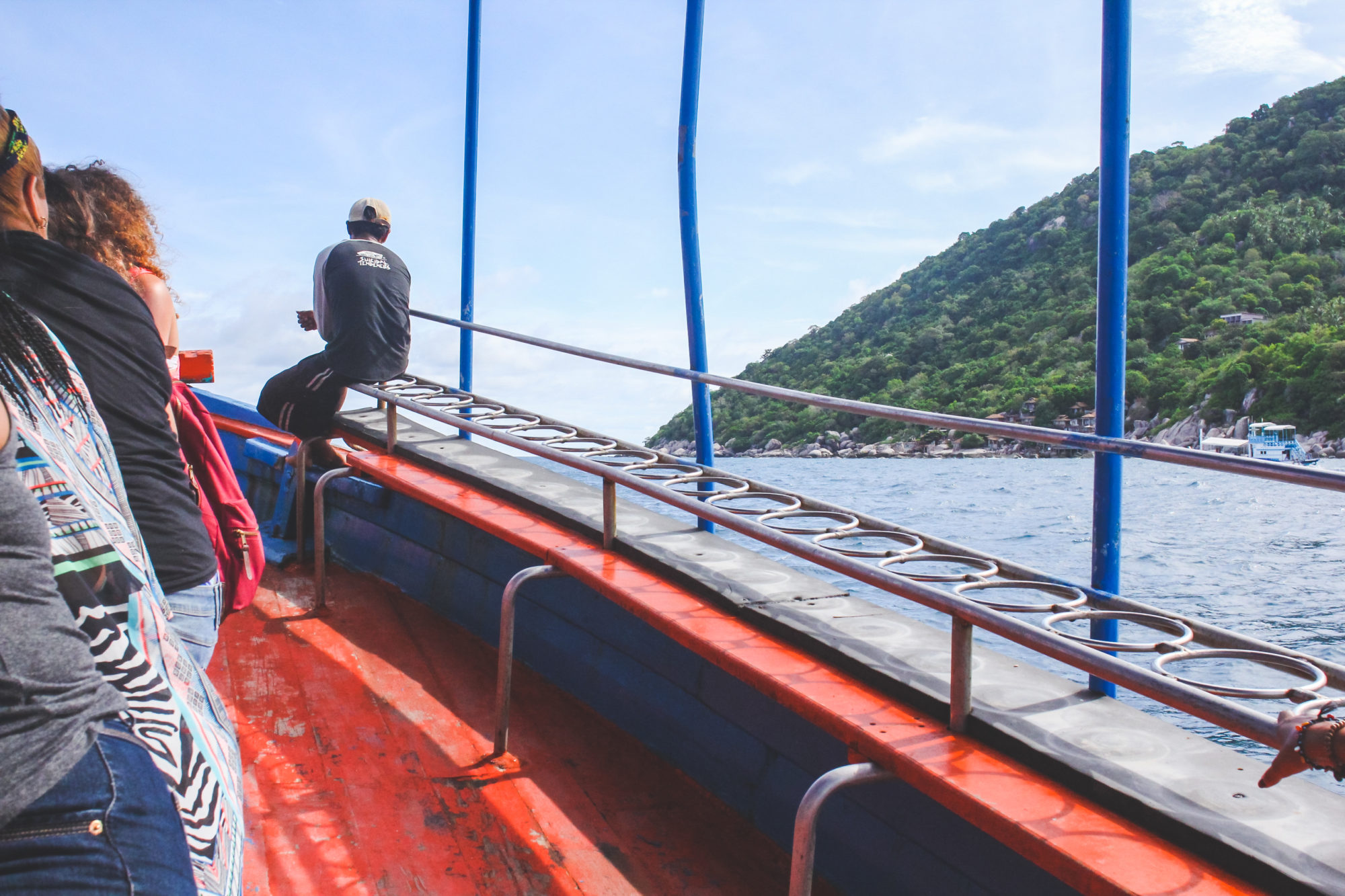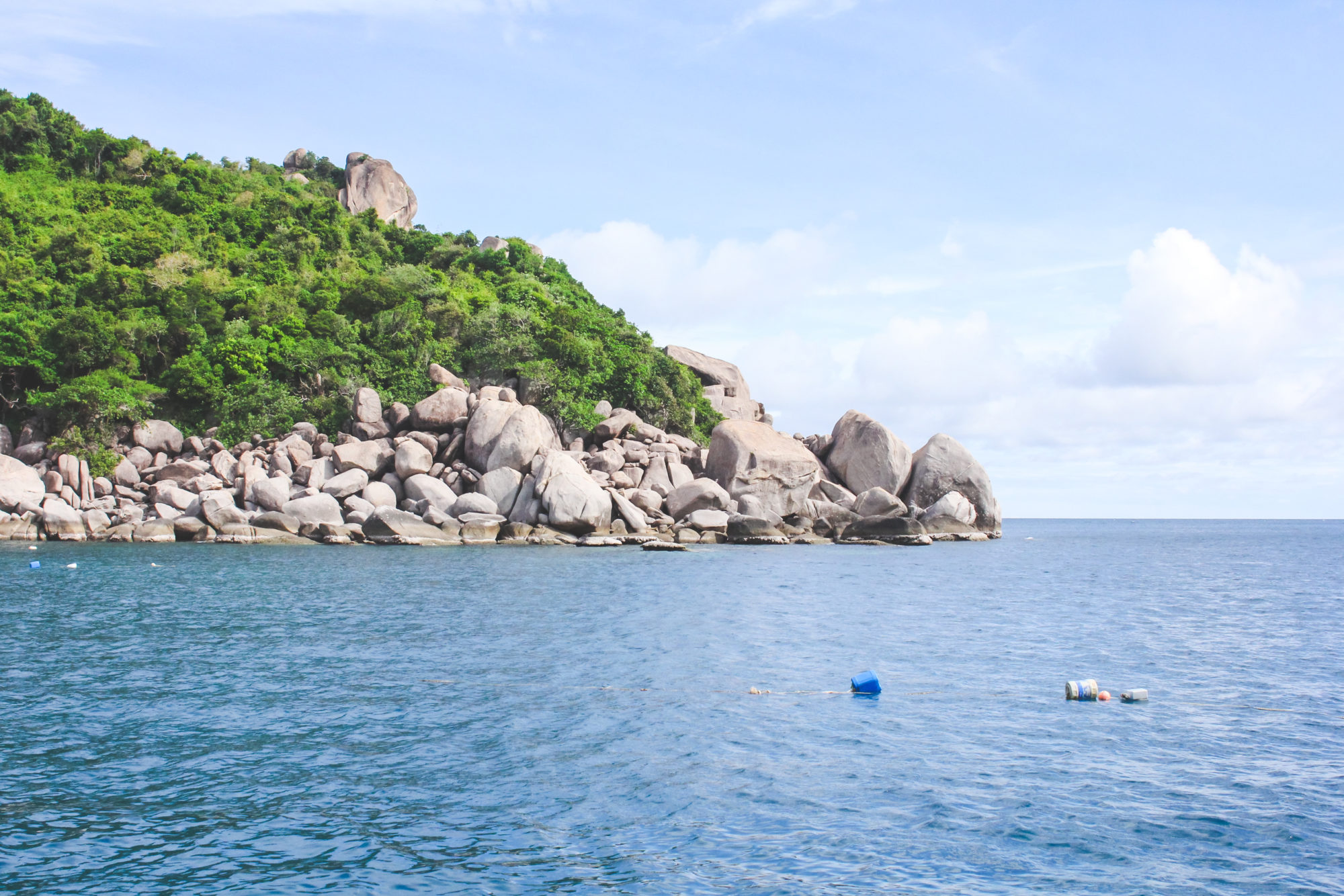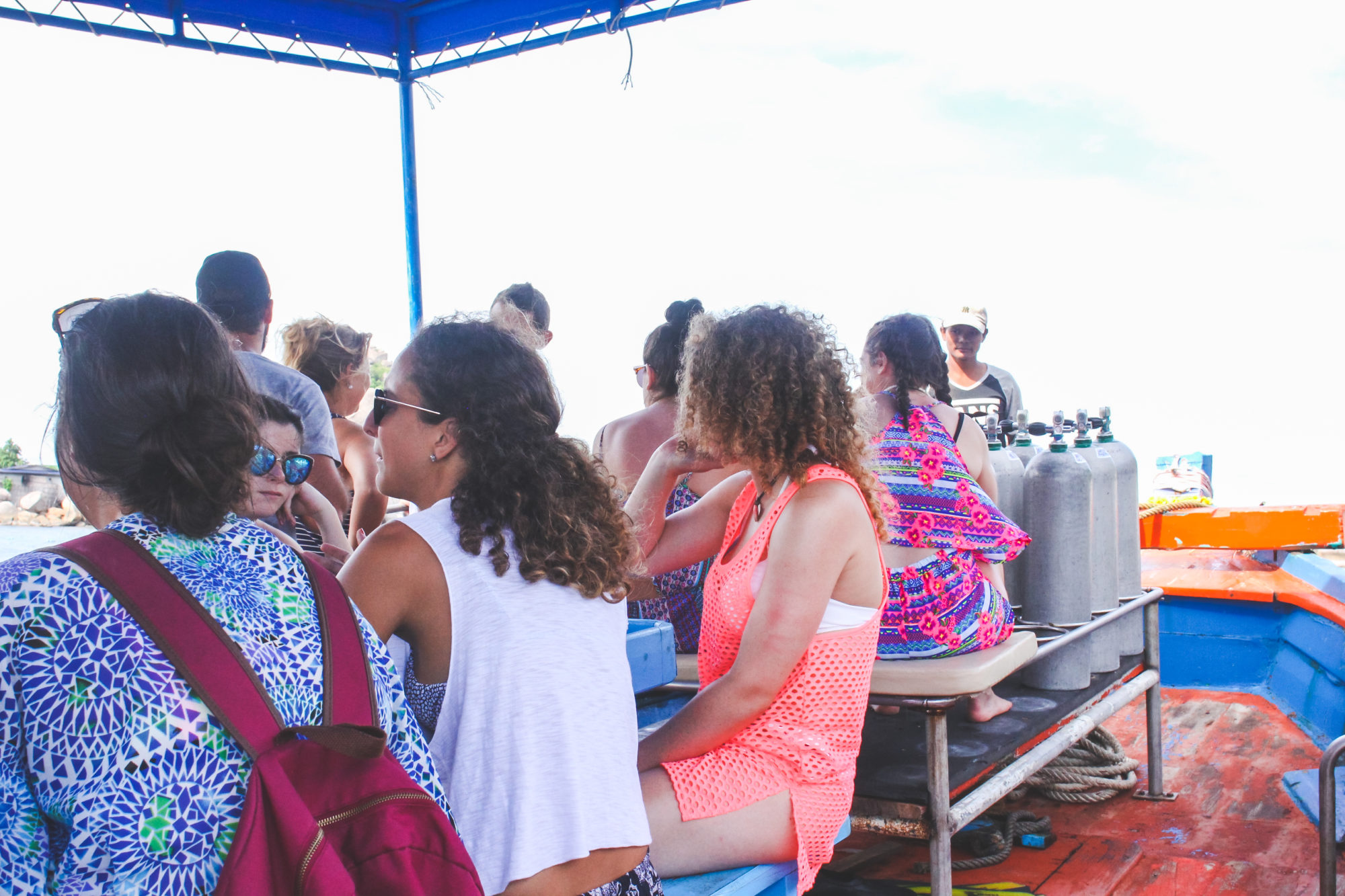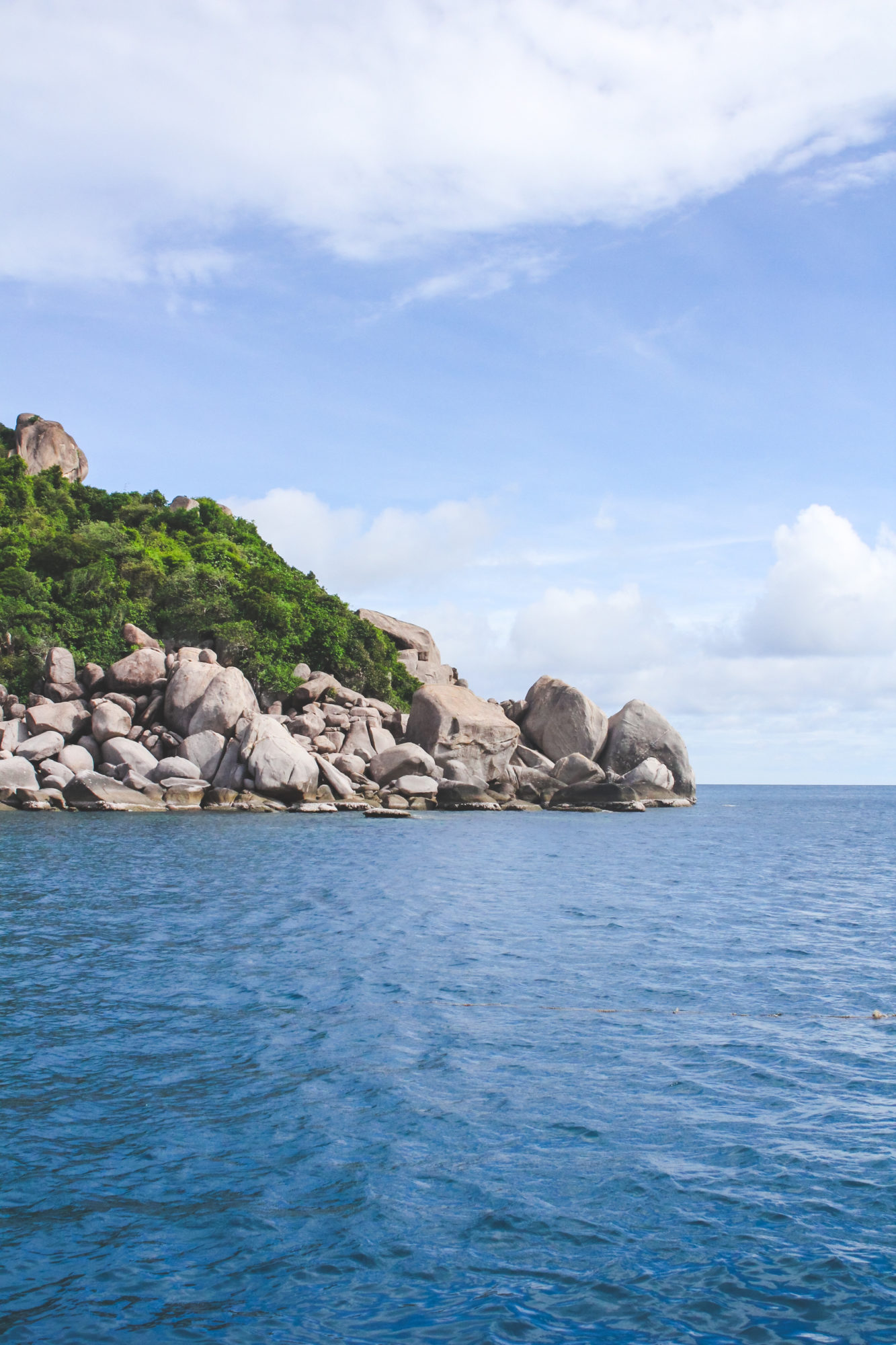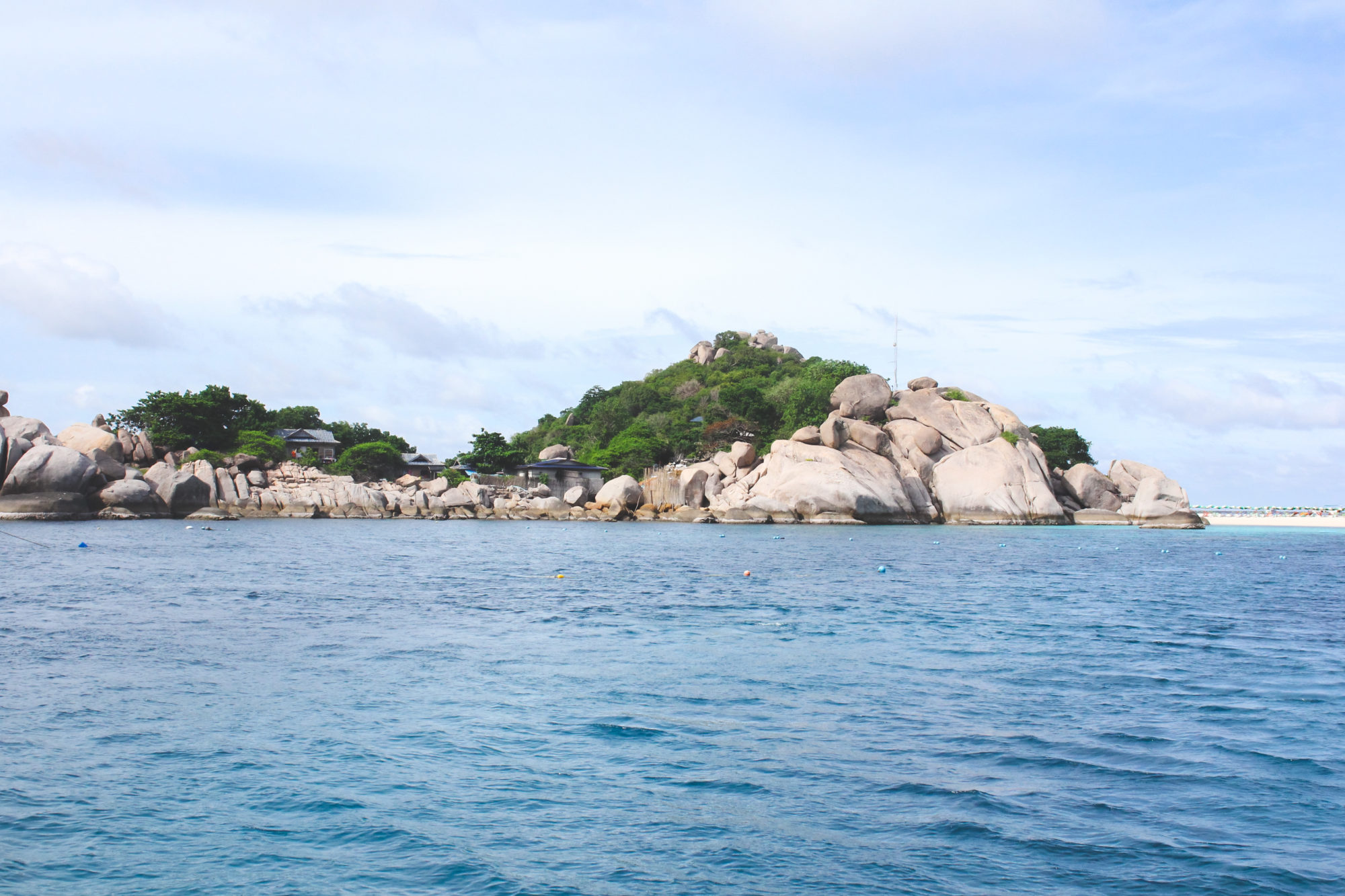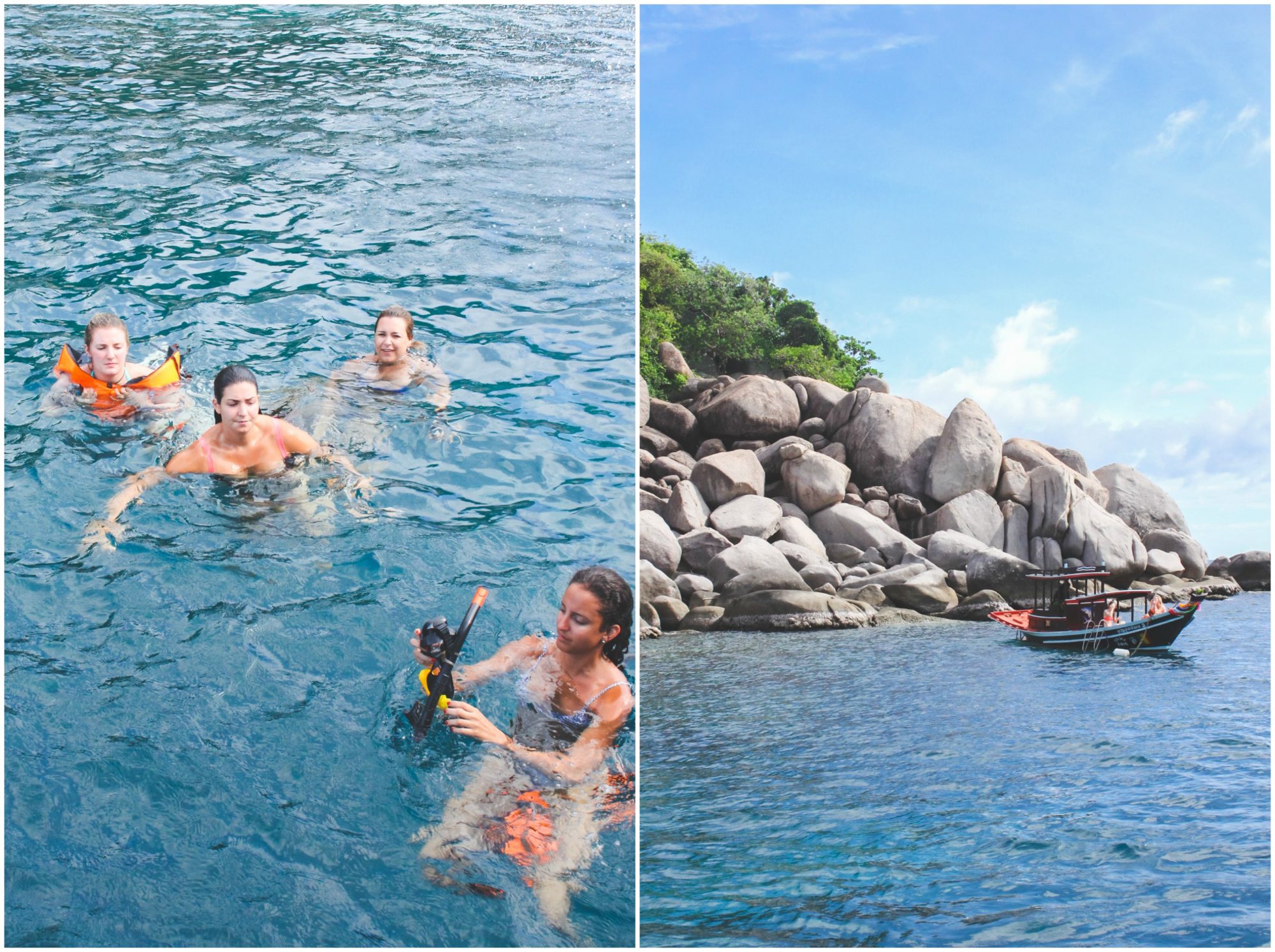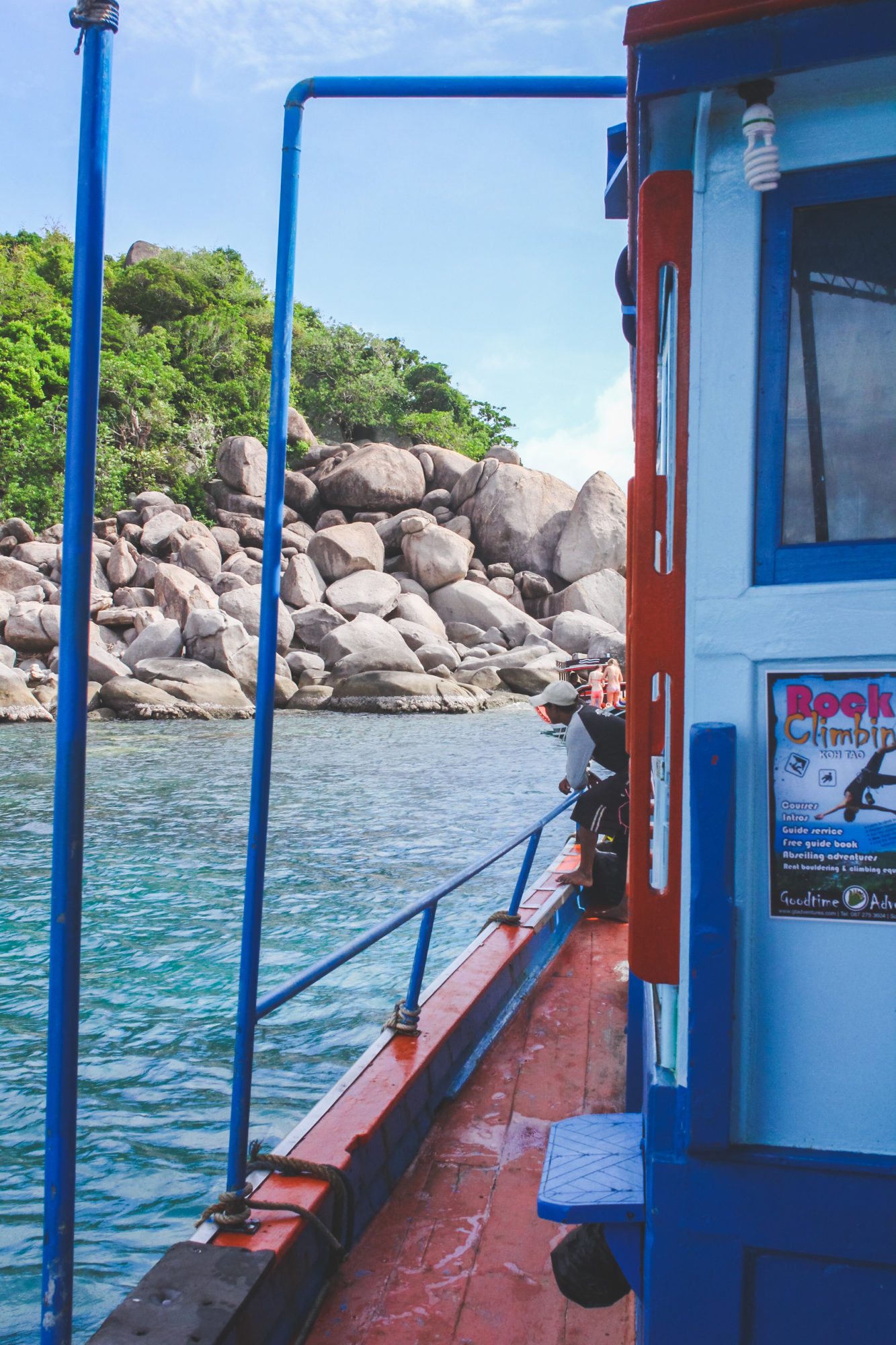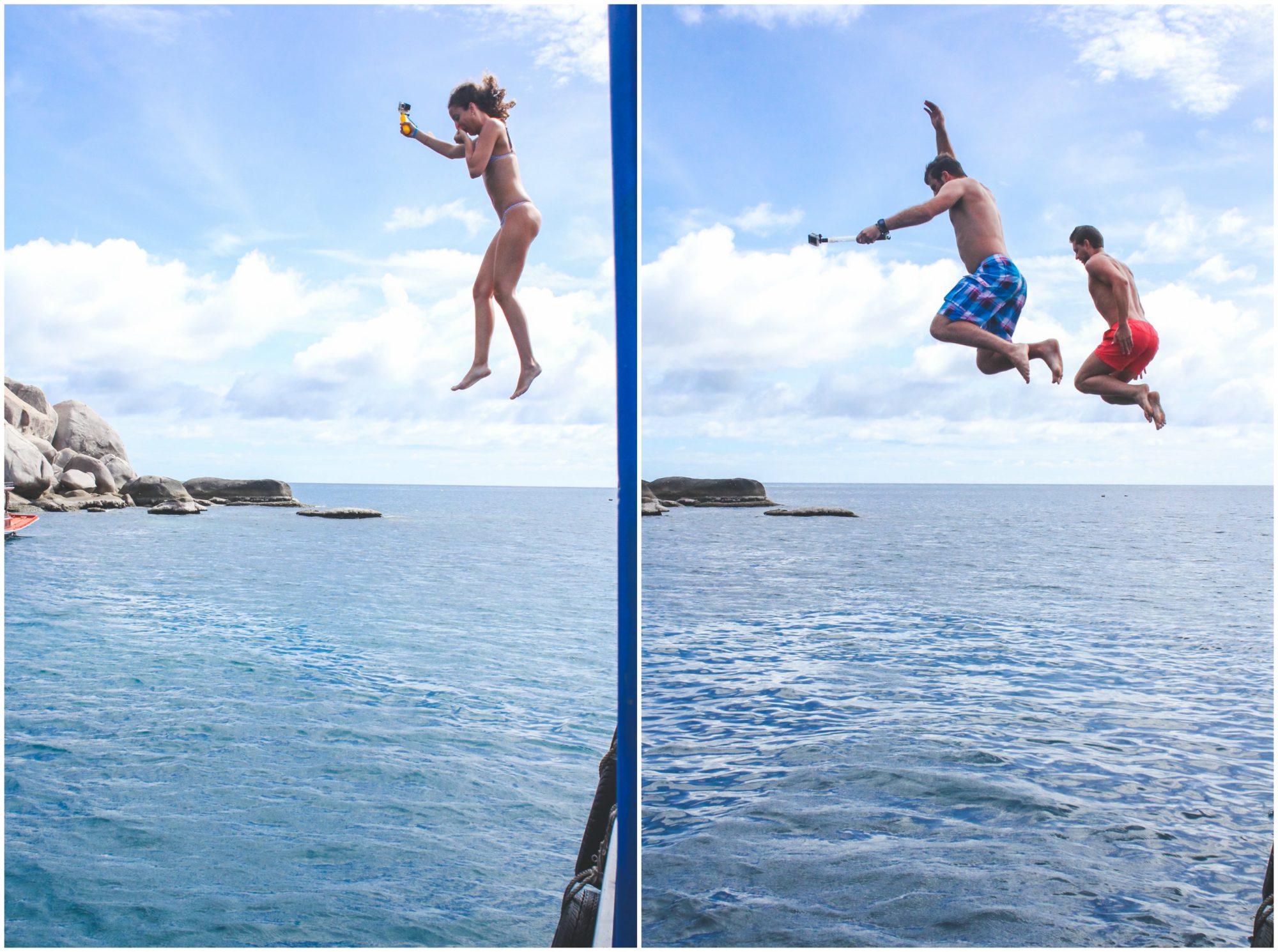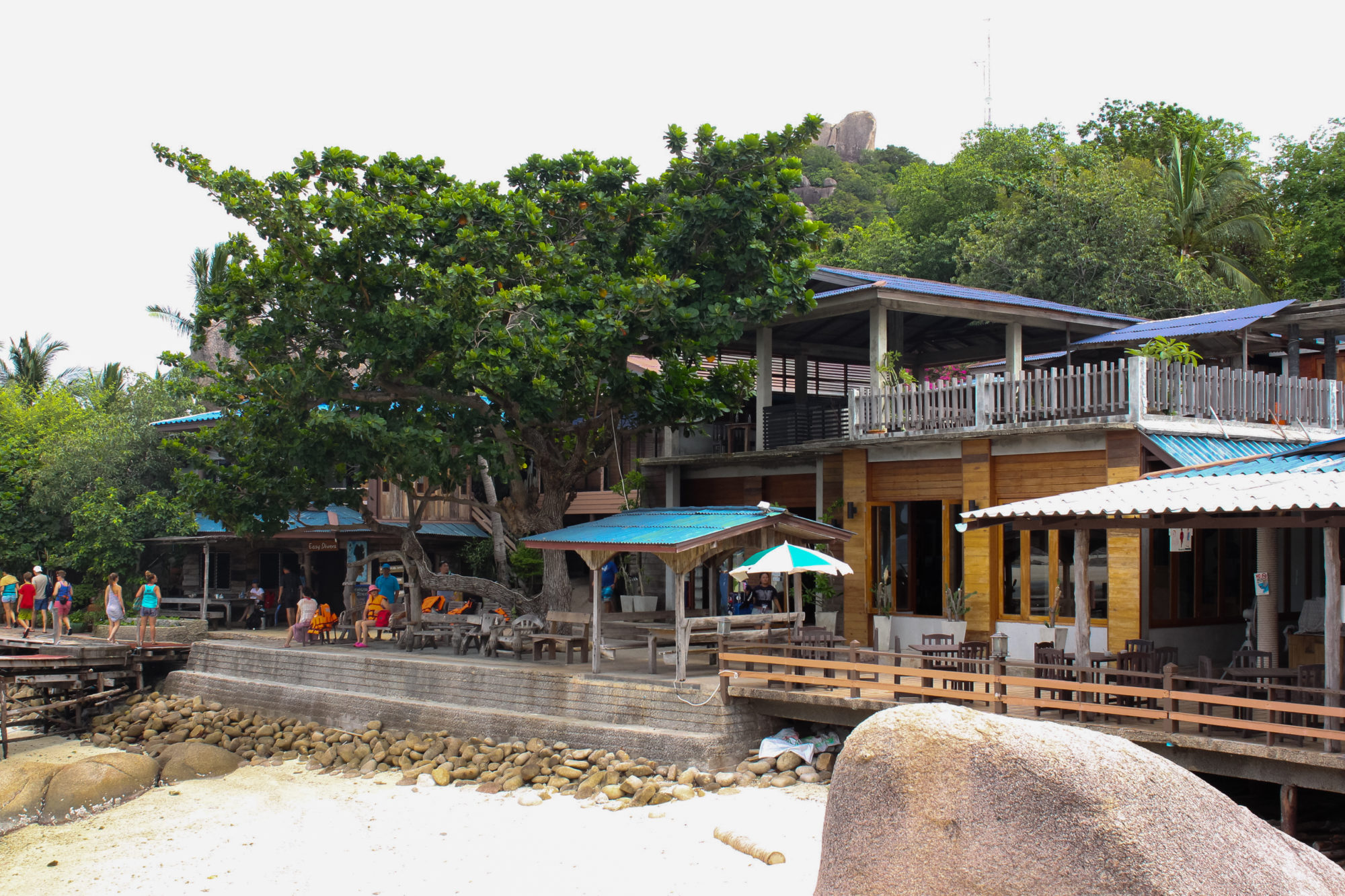 Koh Nang Yuan is only a 15 minute boat ride from Koh Tao. They are three little islands connected by a sandbank. There is a resort and a restaurant, but we only stopped to do the hike to see the amazing view!! It is also according to the internet a great spot for snorkeling/diving.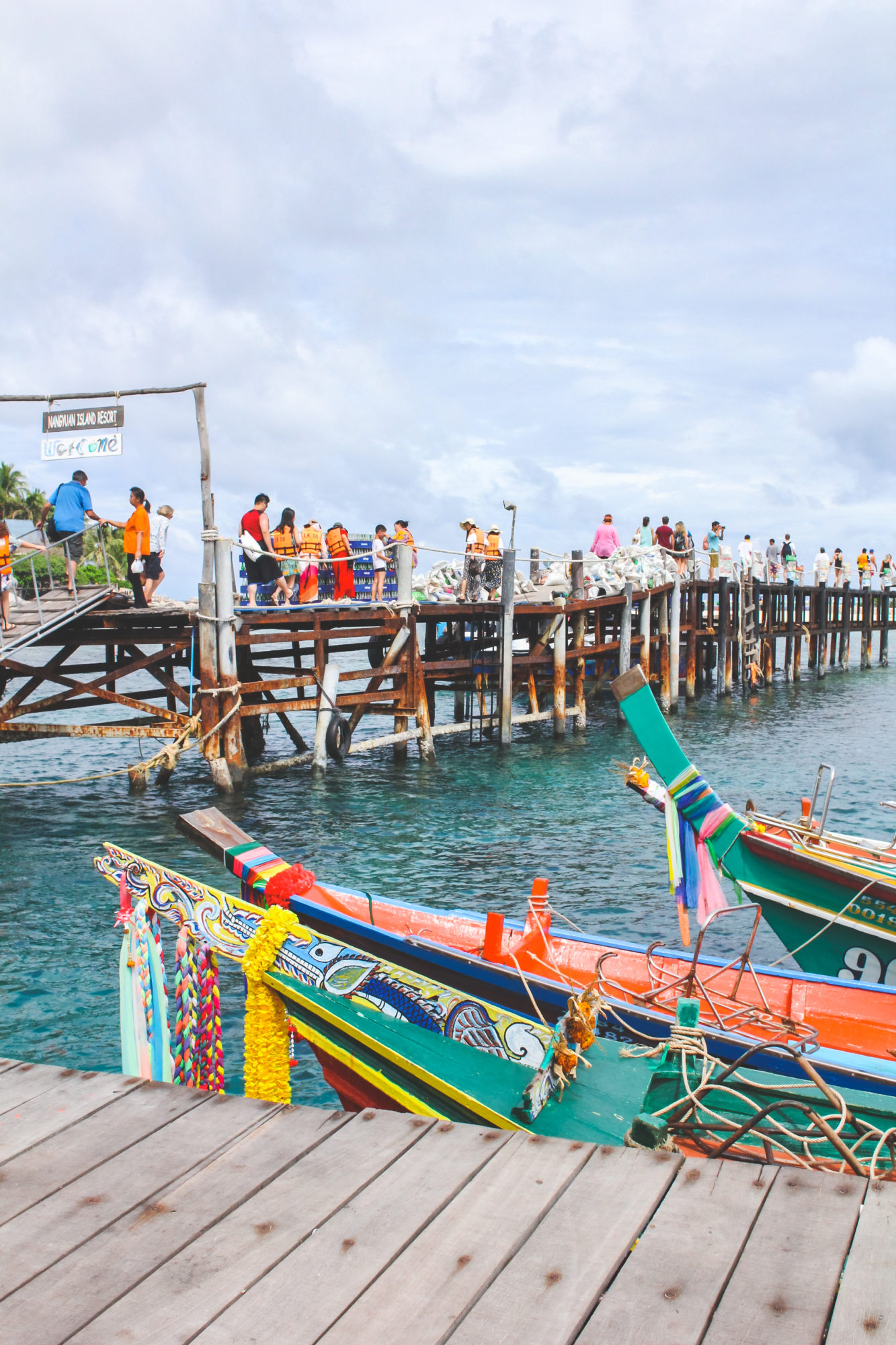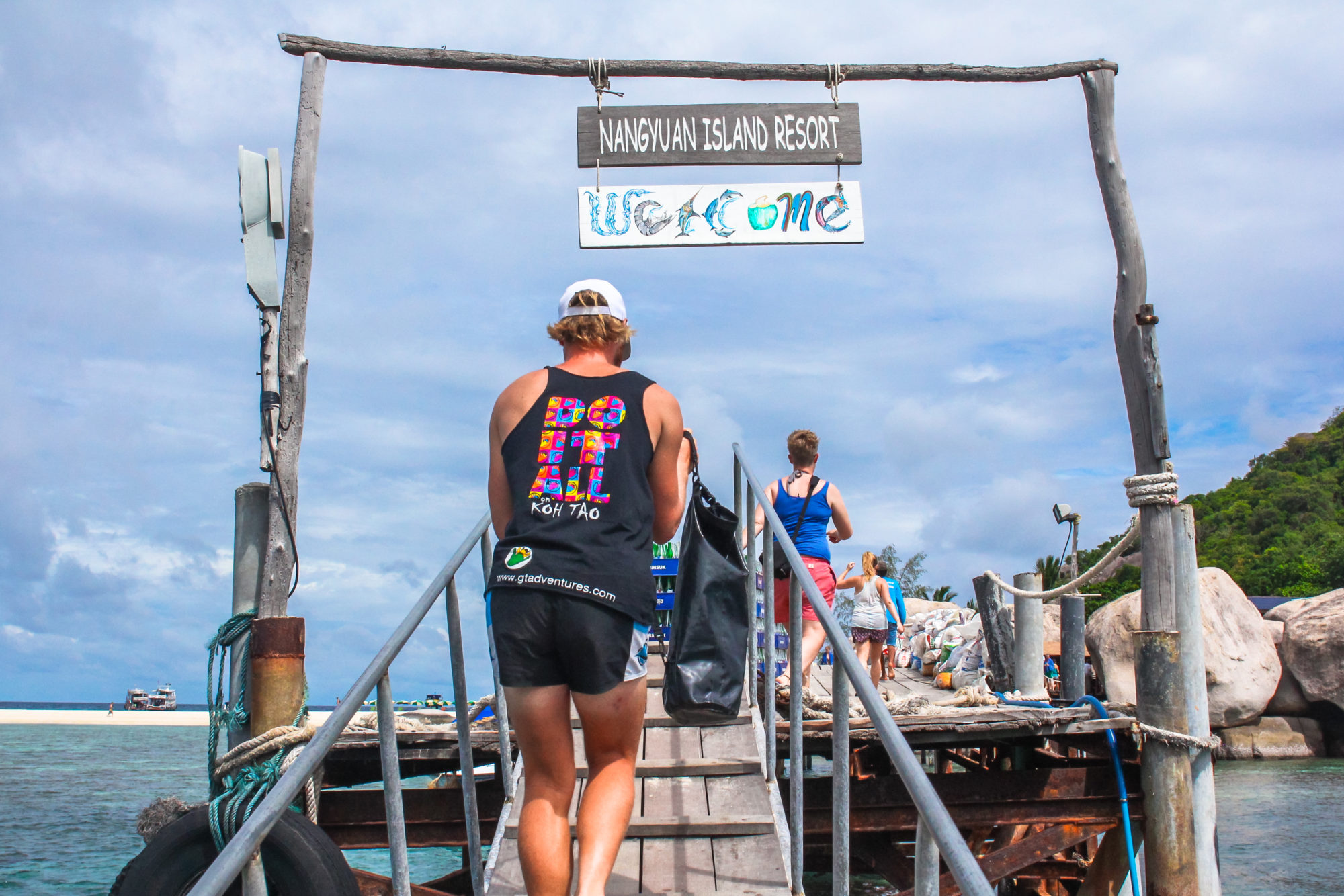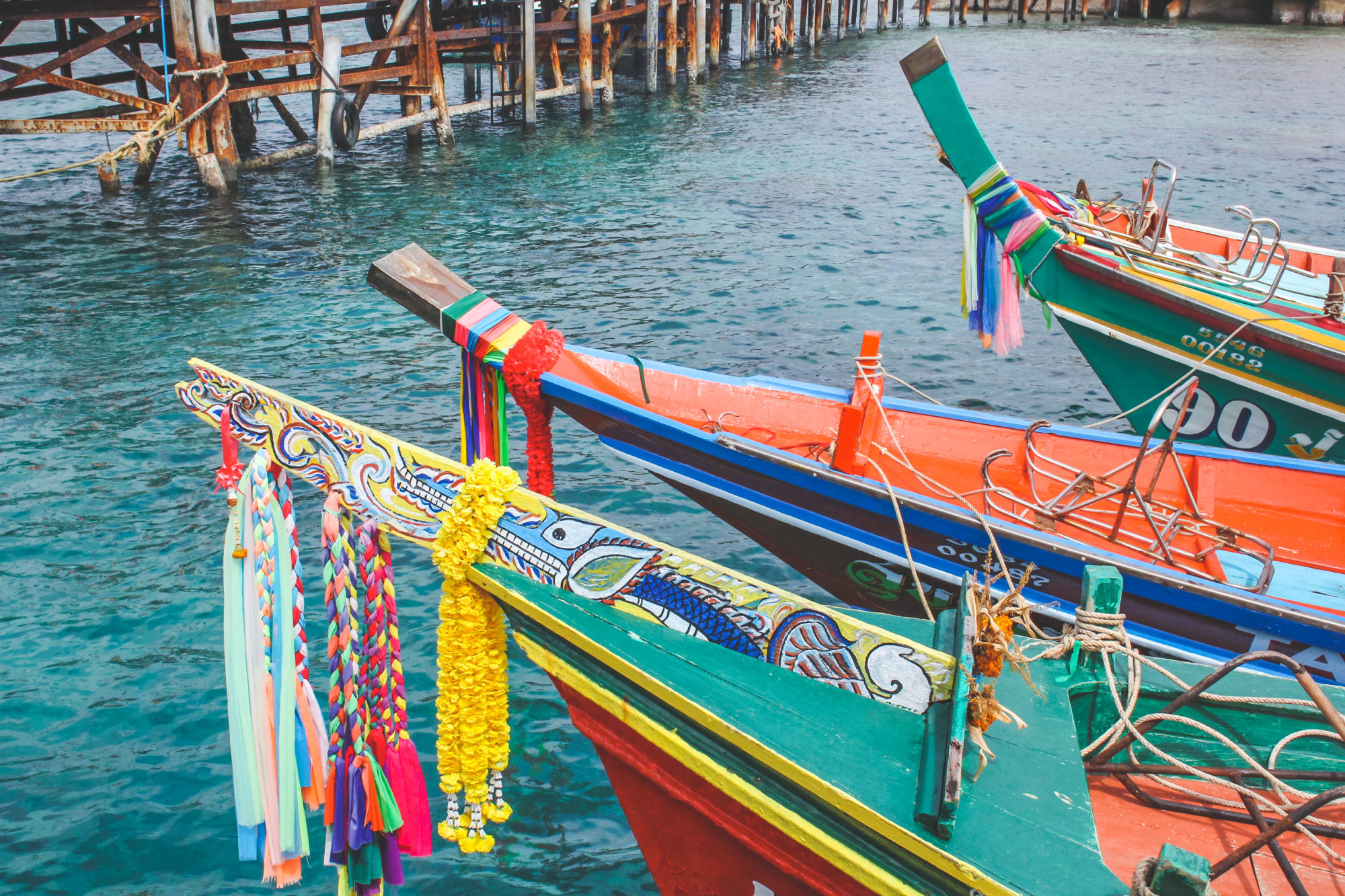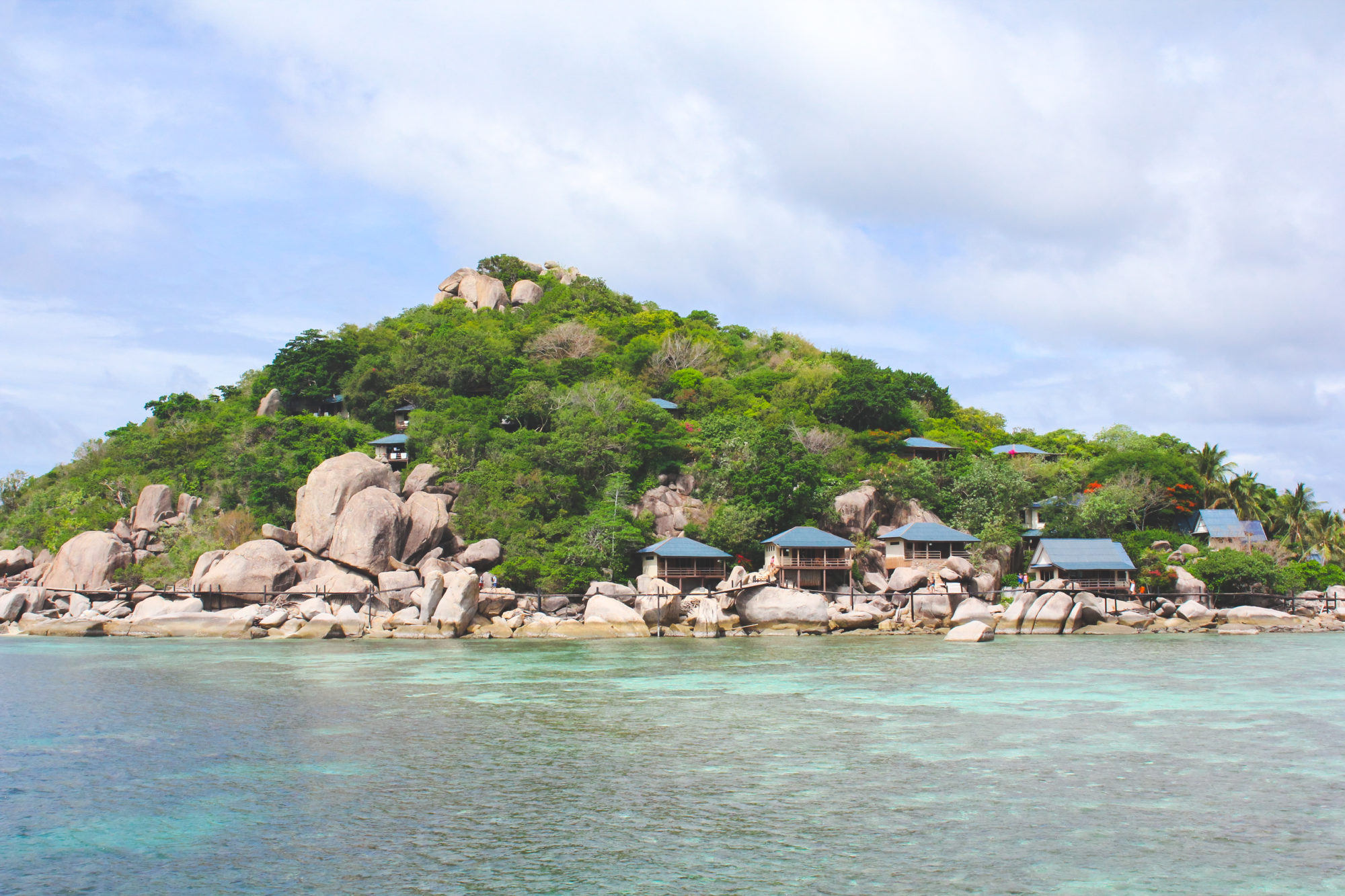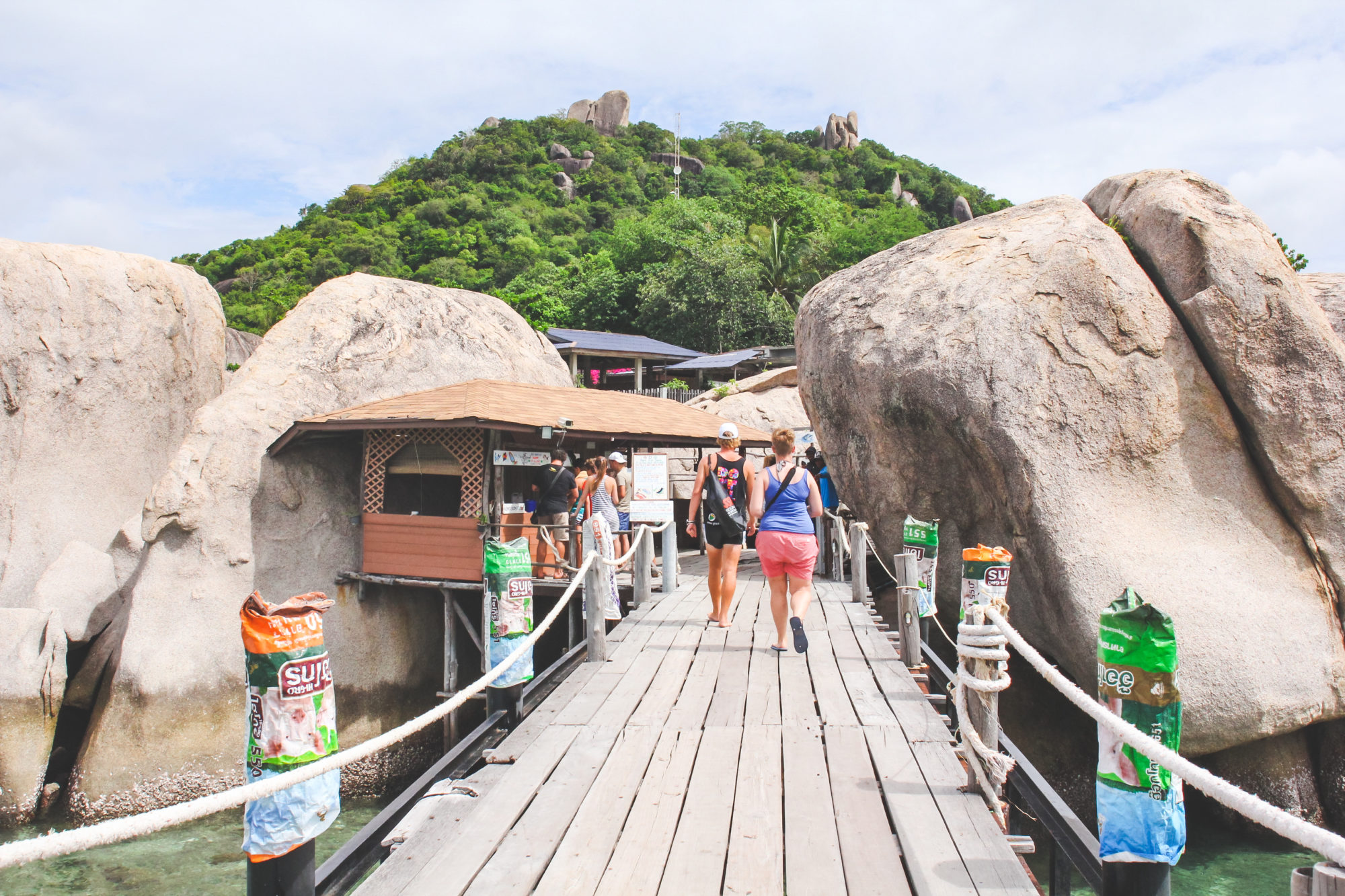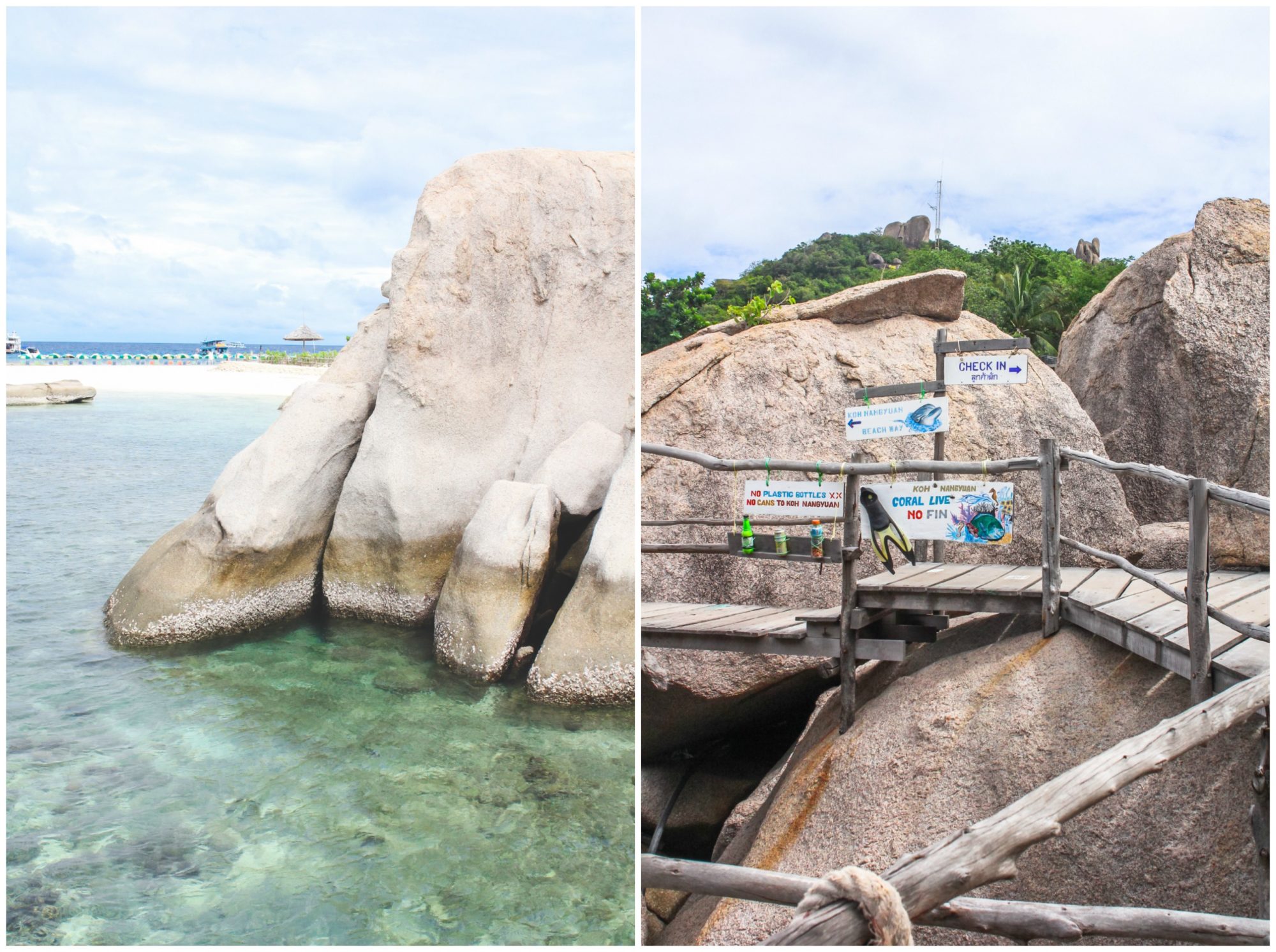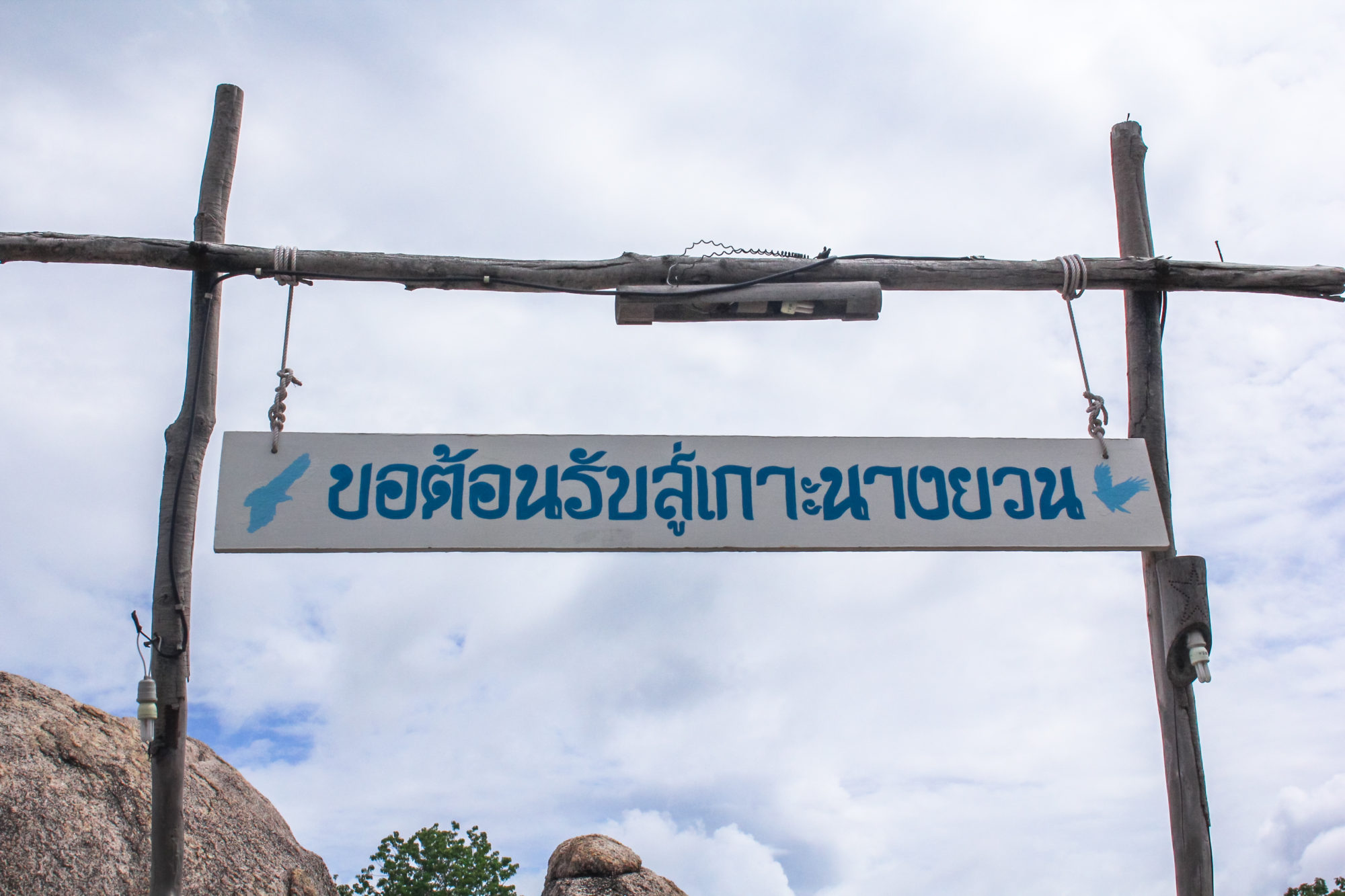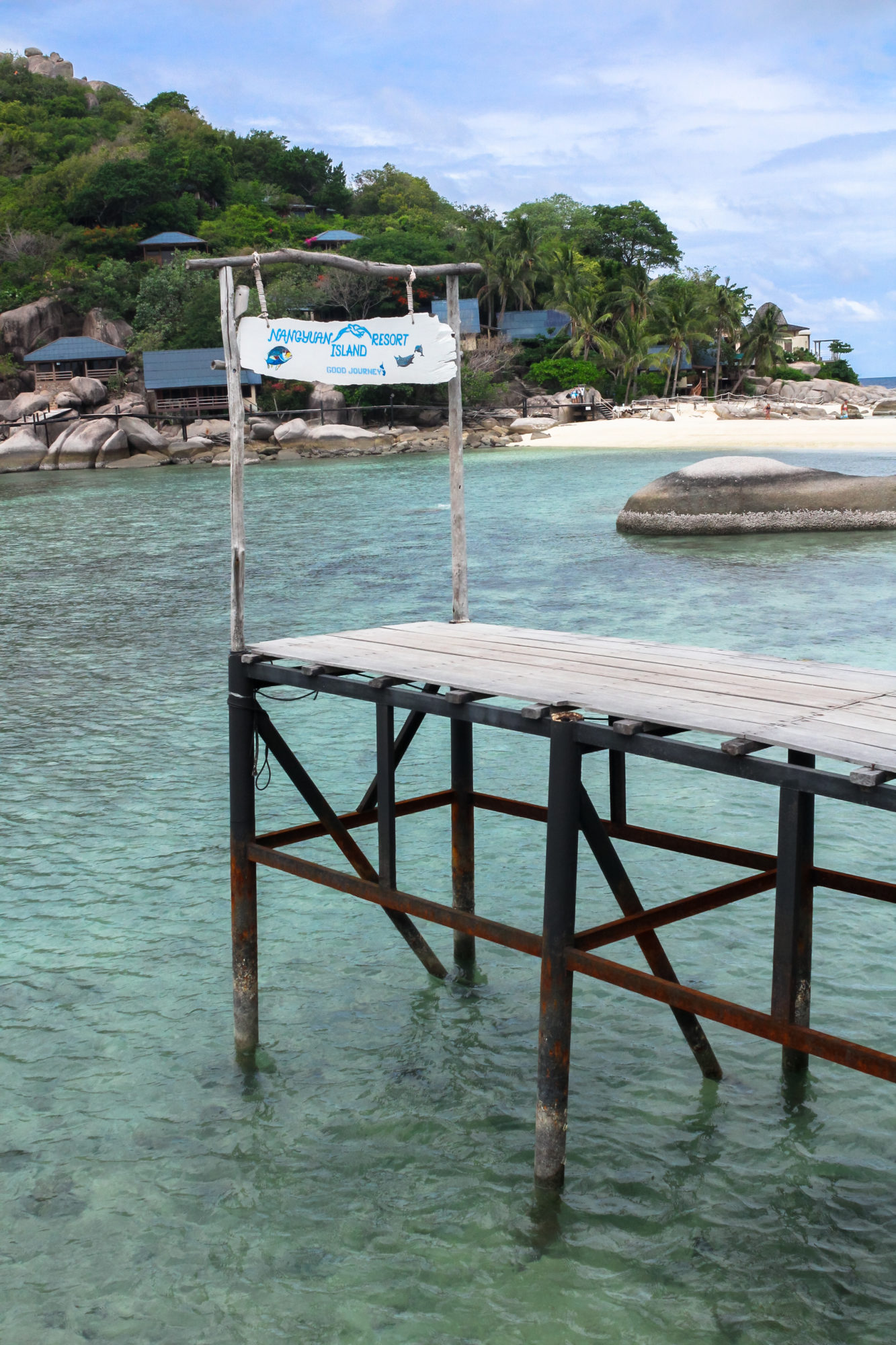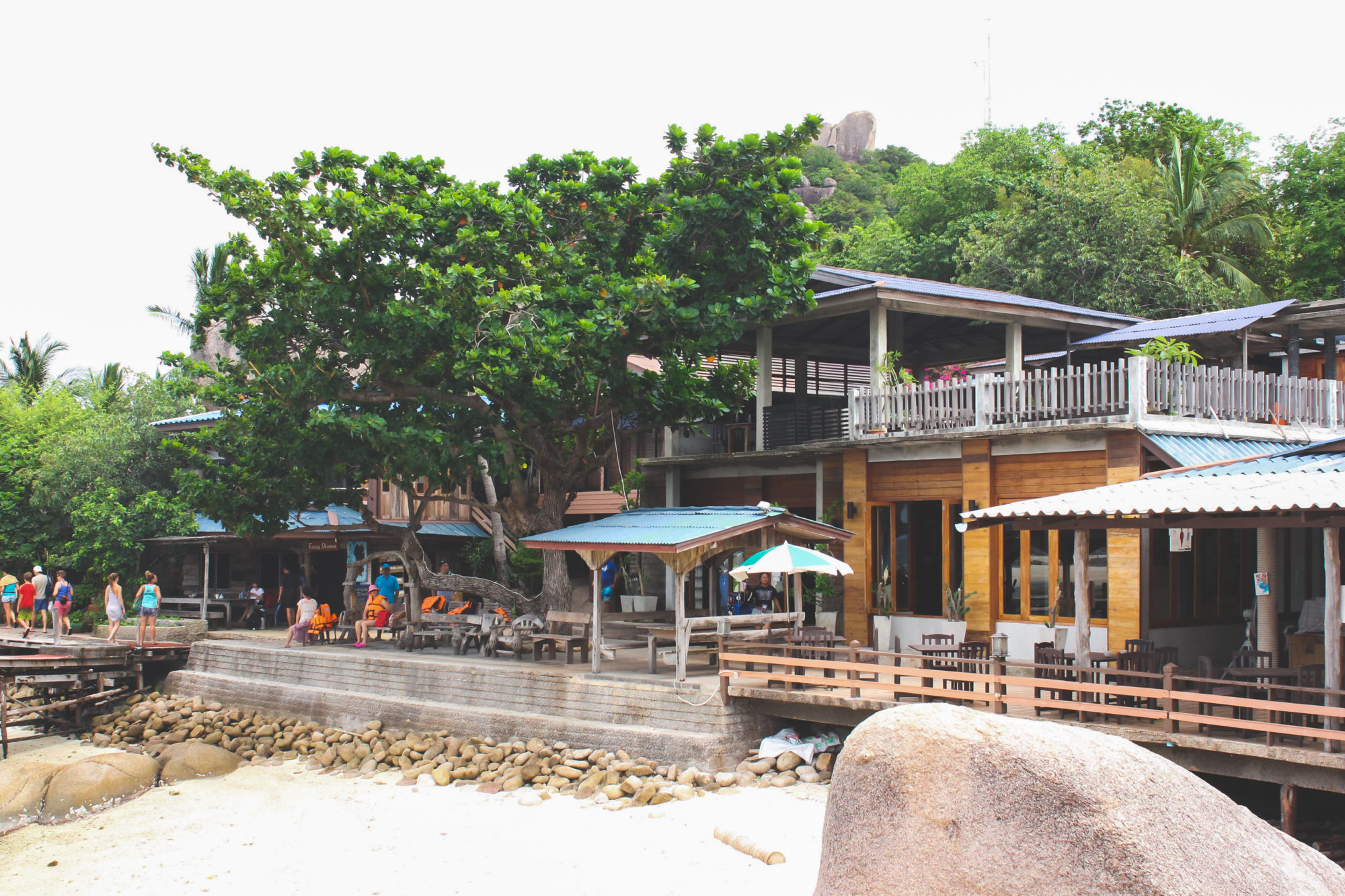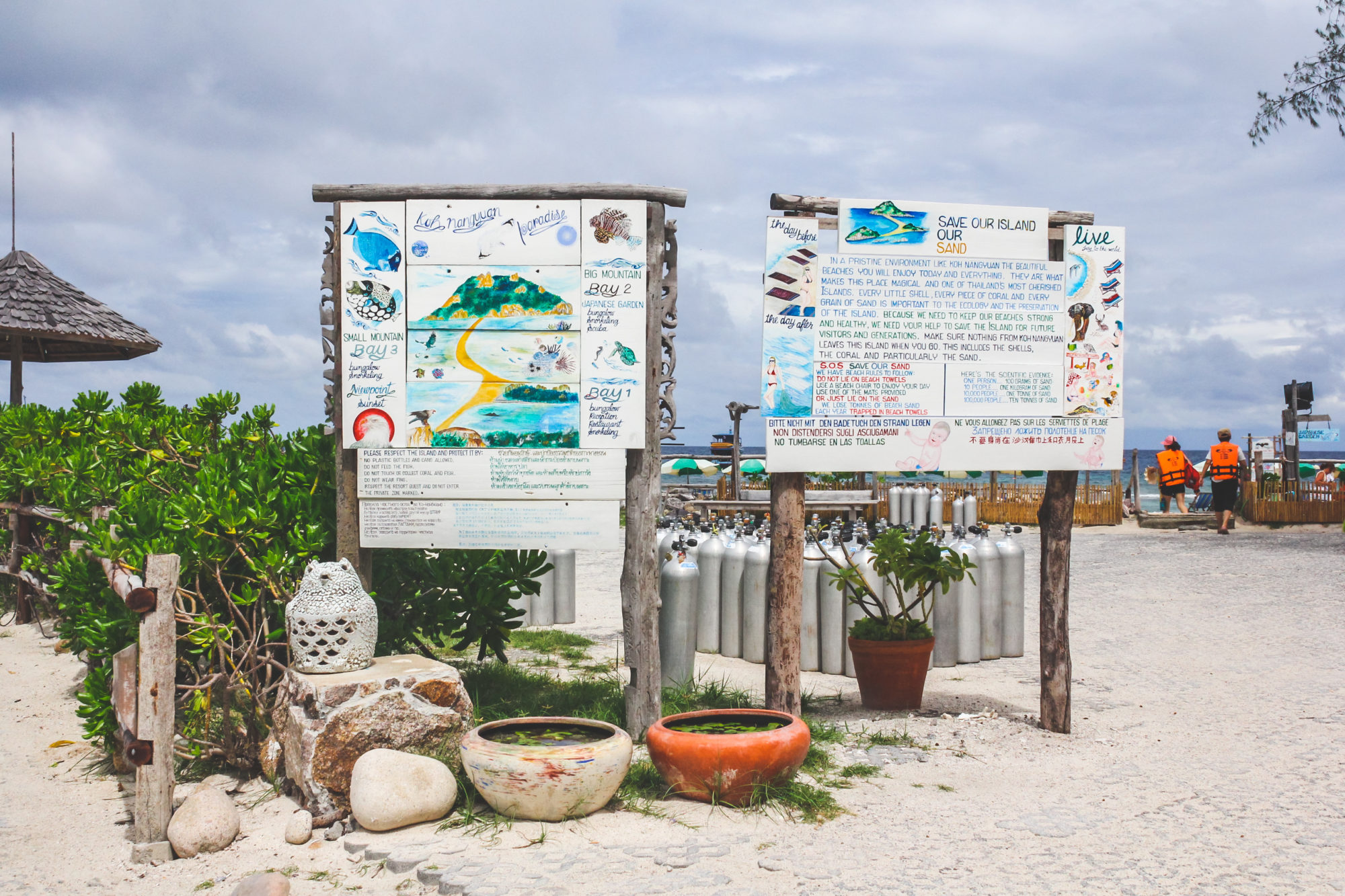 They have very strict rules at Koh Nang Yuan Resort in order to conserve the beauty of the island. You cannot lay a towel down in the sand, take sand/coral/shells with you, wear snorkeling fins, bring plastic or cans with you.