Spring in Japan: Kimonos in Higashiyama
After flying in, settling into our hostel and exploring a bit of Osaka on our first day. Our second was spent in Kyoto wearing kimonos. We rented them online and decided it would be perfect to wear kimonos in Higashiyama, the historic district of Kyoto. Sadly it rained… and we tried to savor as much as I could of our time in kimonos, so there aren't many great camera photos from some of the places (*cough Kiyomizudera cough*), but I'll add some iPhone photos to make up for it.
Anyways, that day we walked along the historical district to Kiyomizudera Temple, Yasaka Koshin-do, Ryozen Kannon, and Kodai-ji Temple. We also experienced a traditional tea ceremony. So get ready for a HEAVY dose of Kyoto photos… Enjoy!!
Next: Kiyomizudera Temple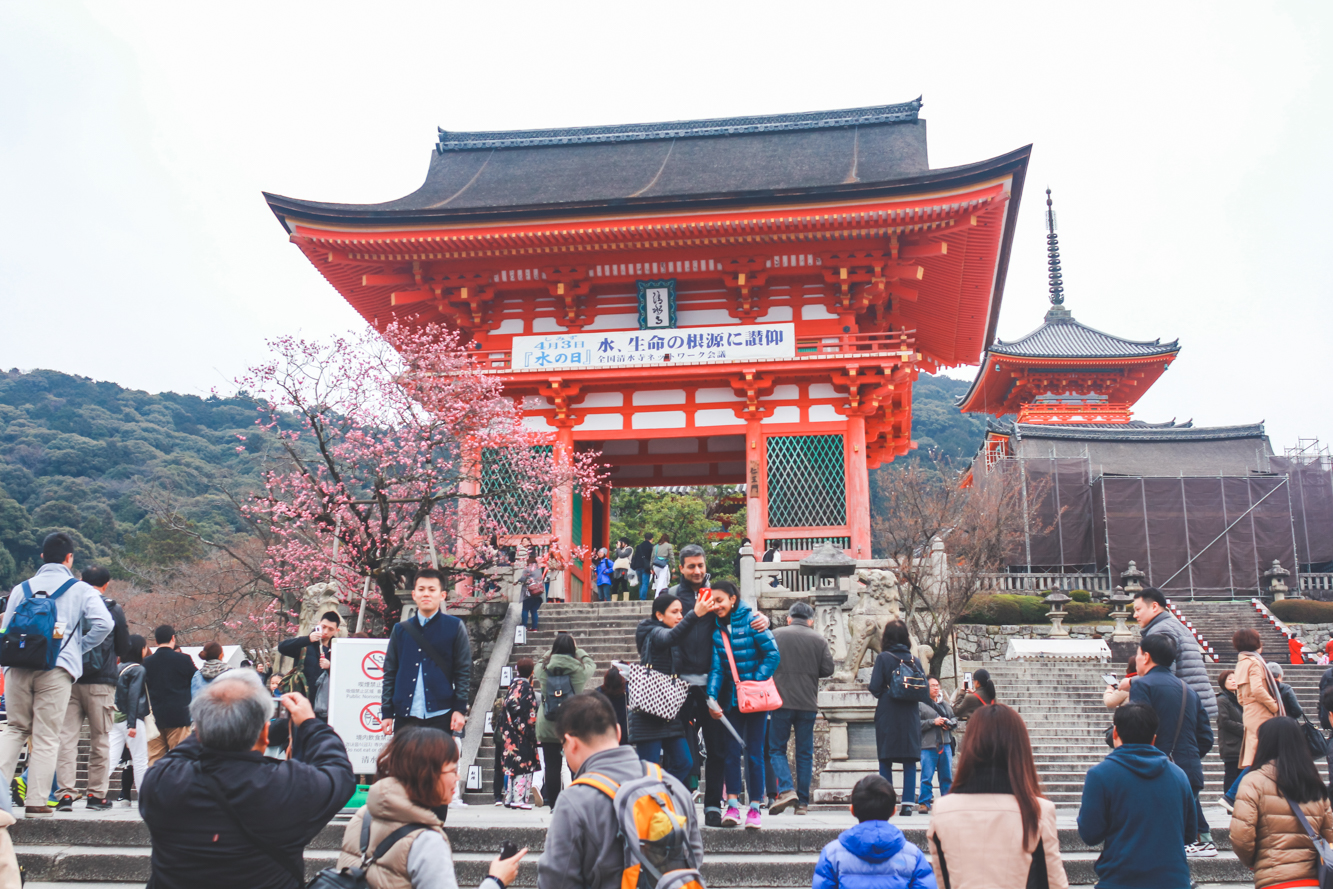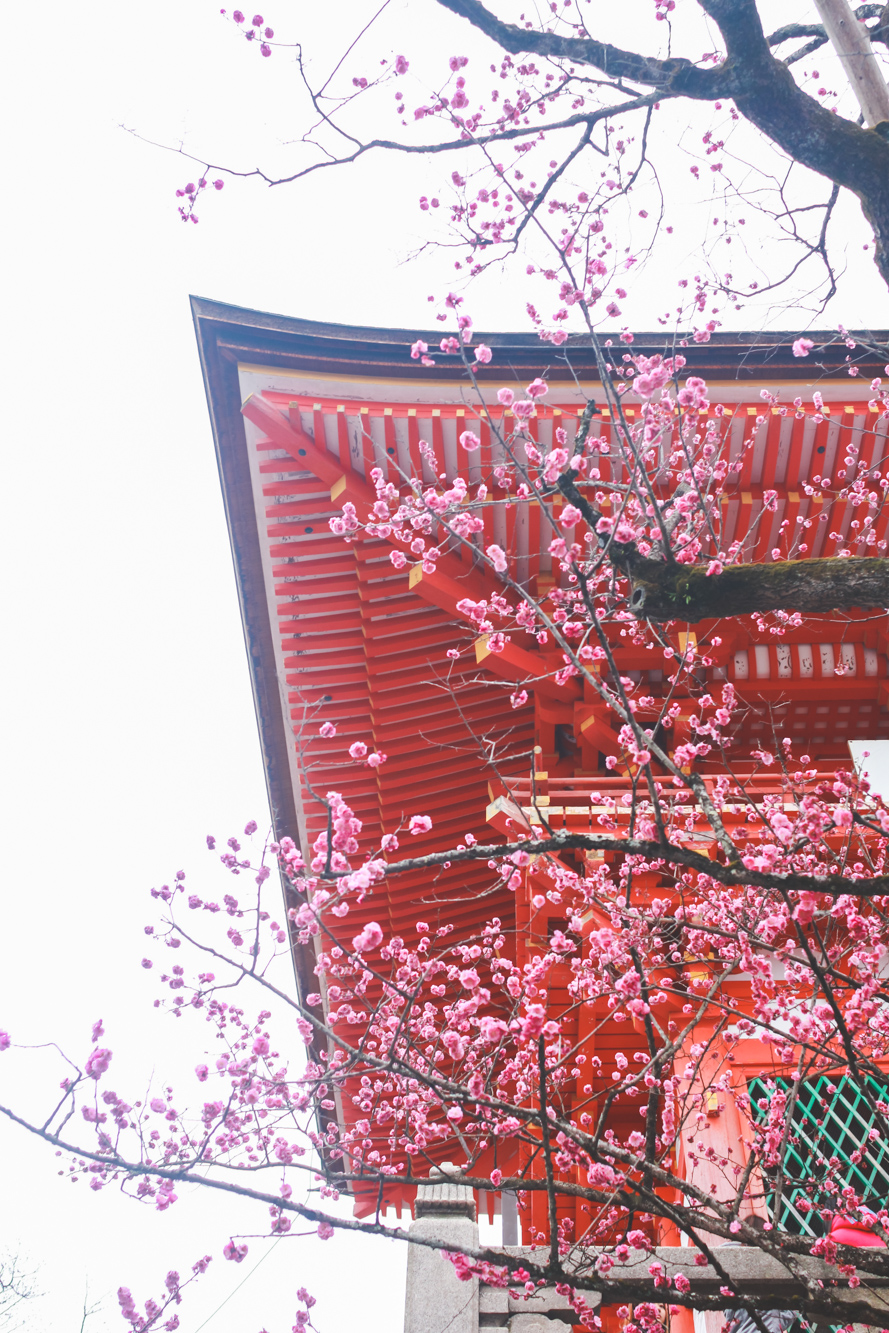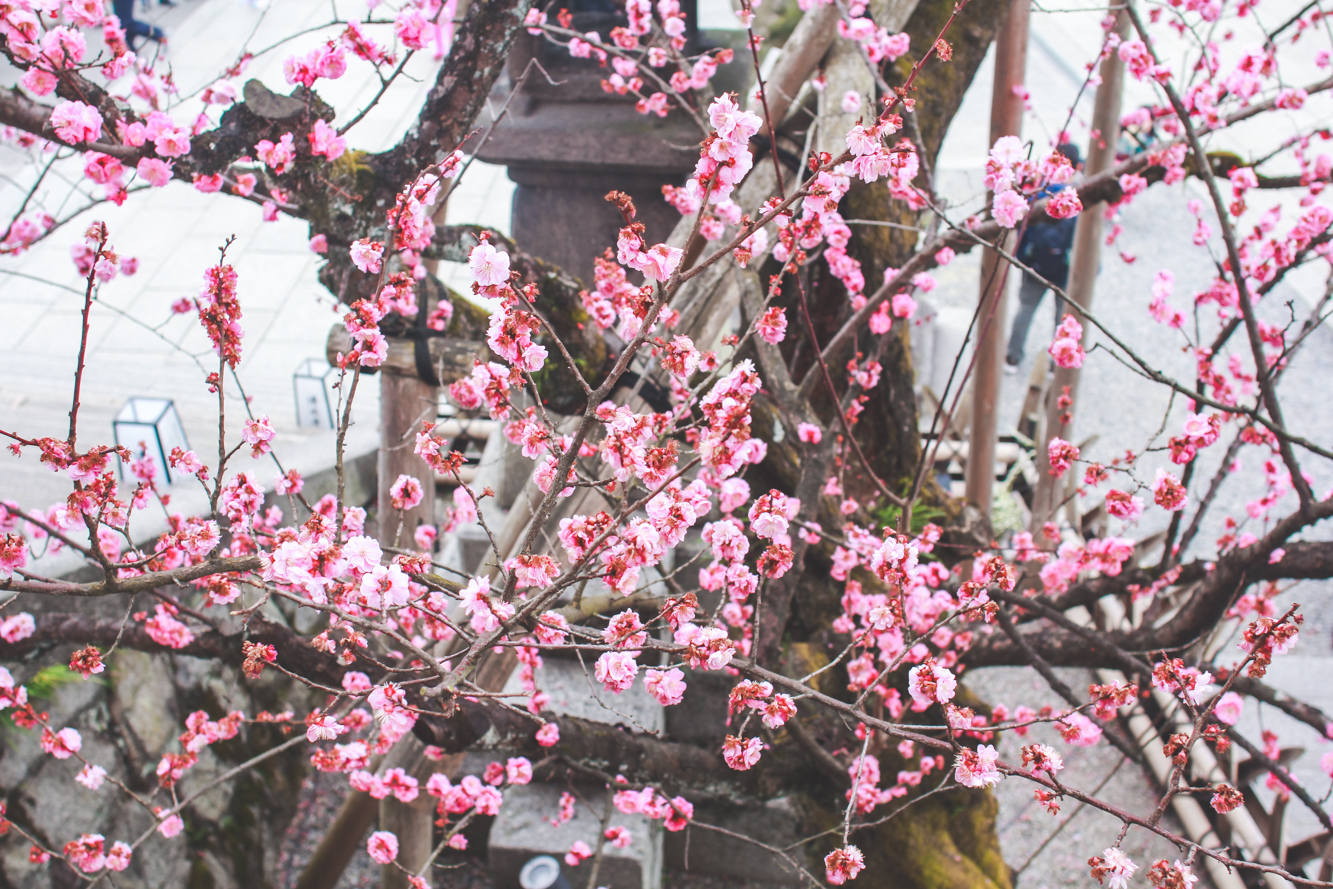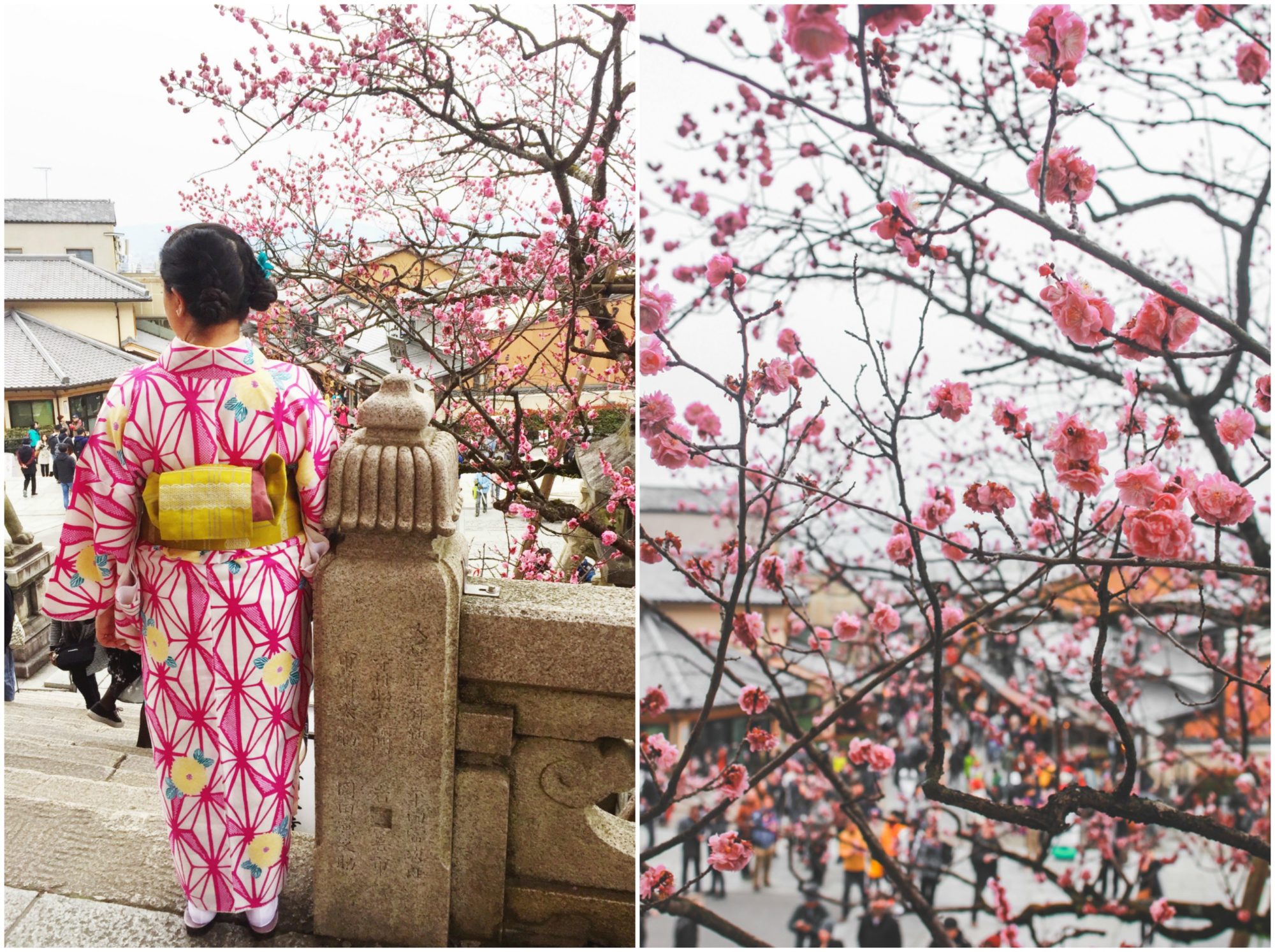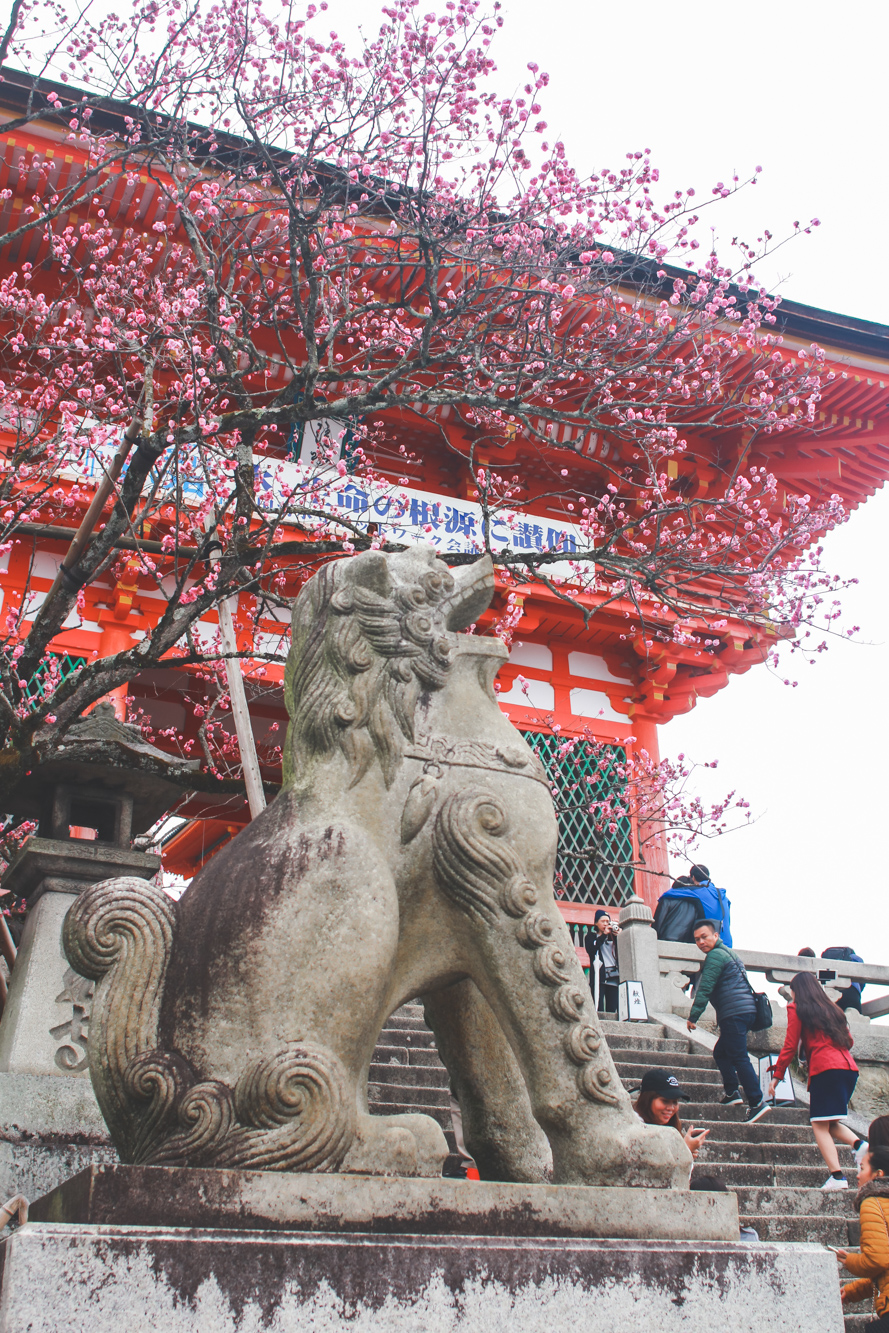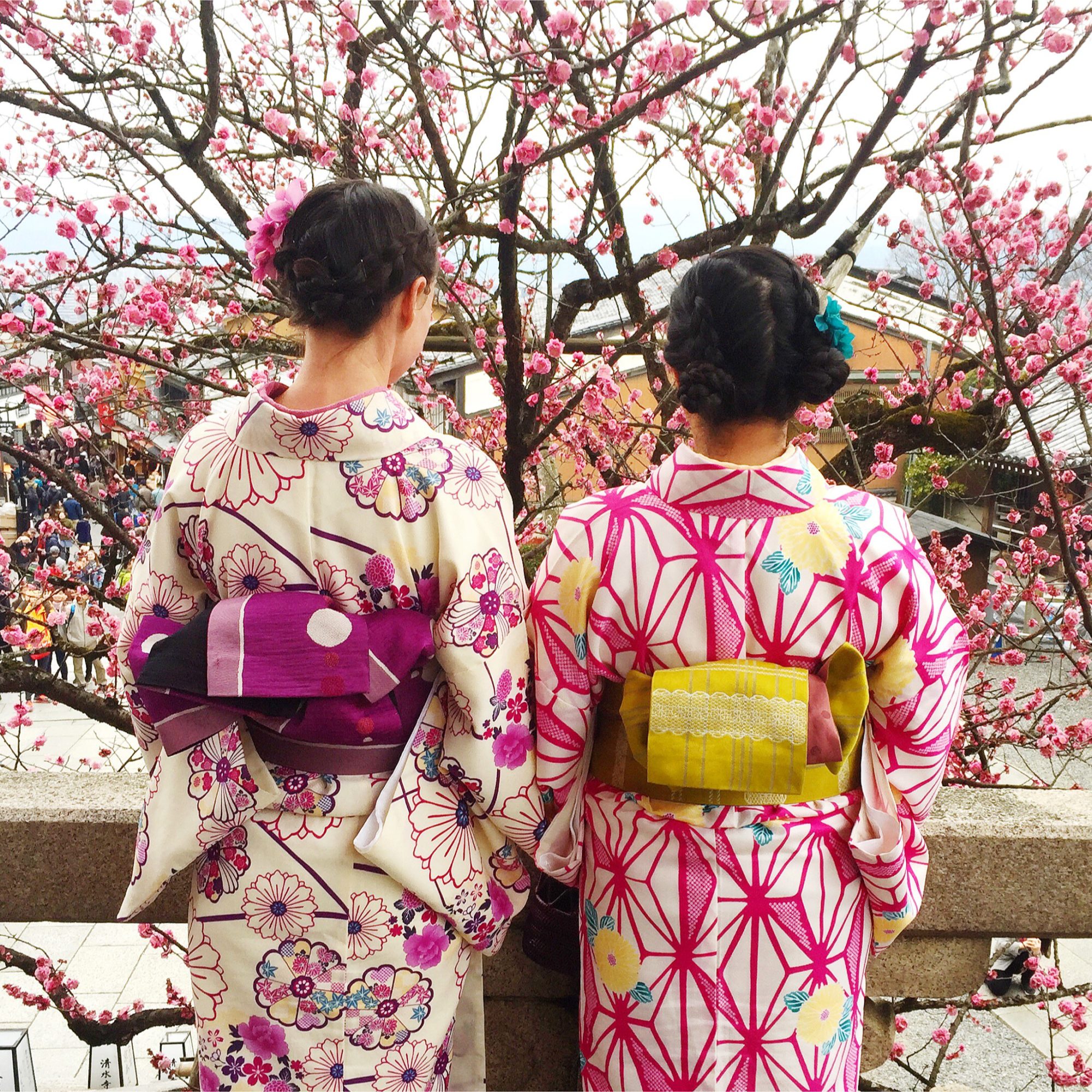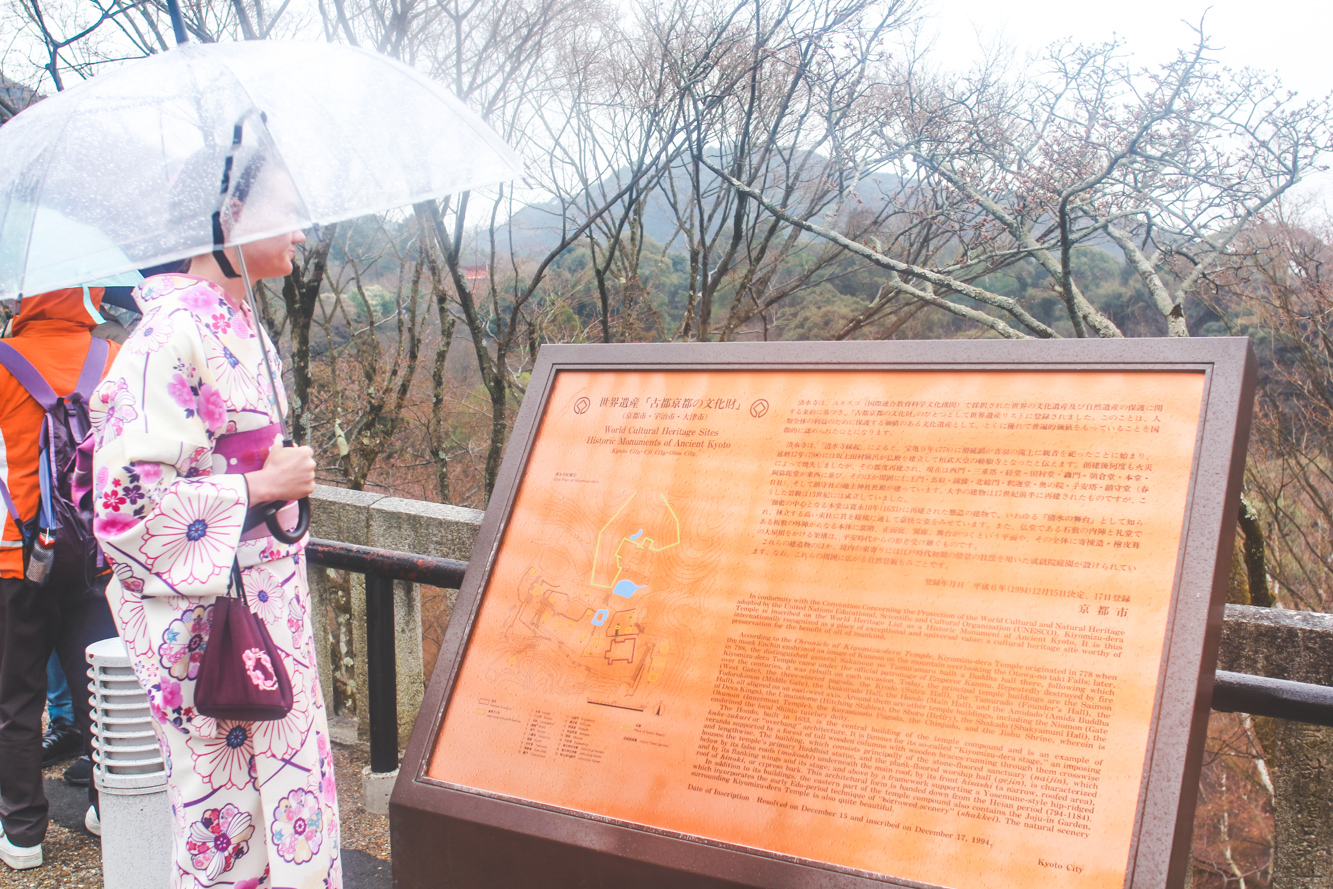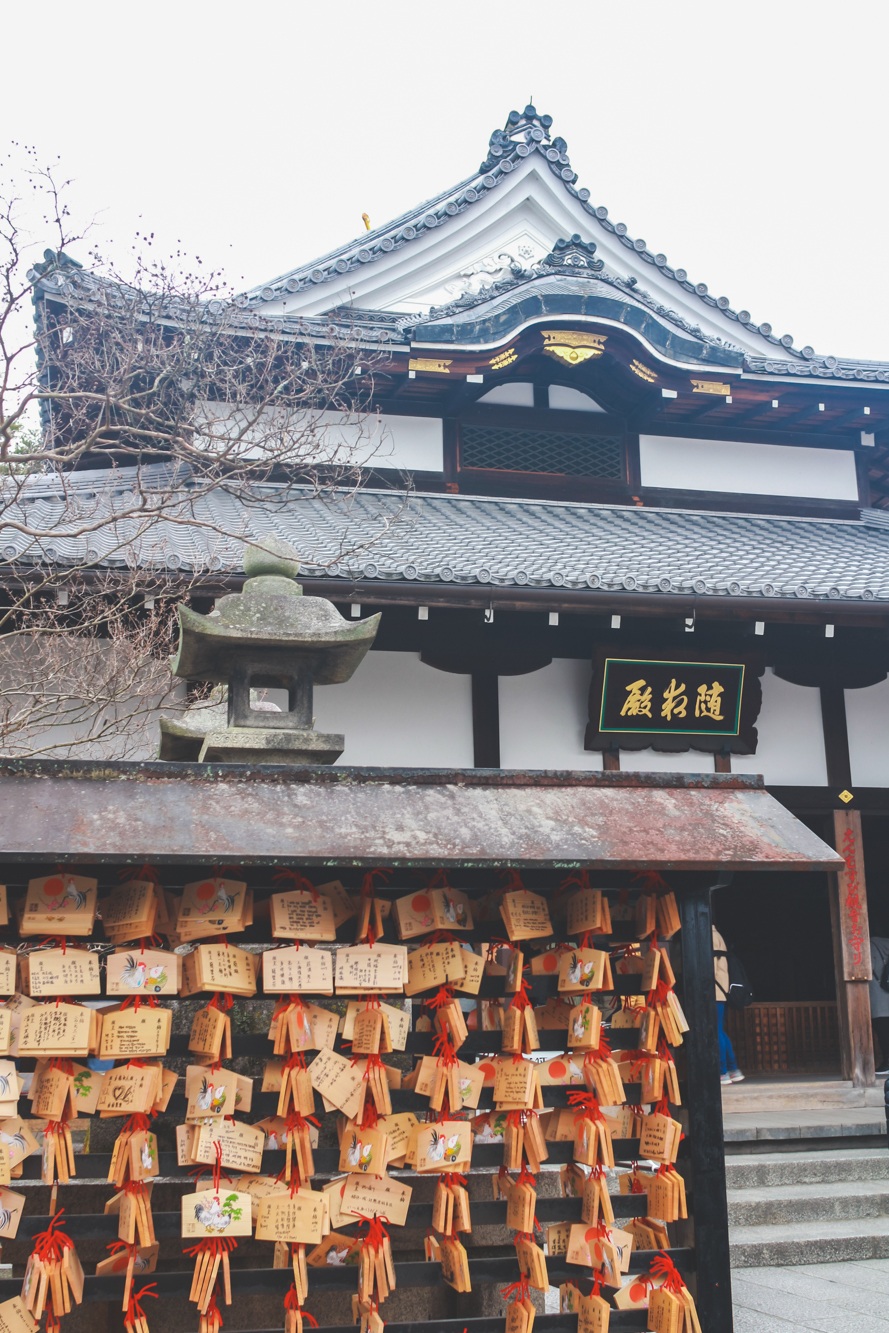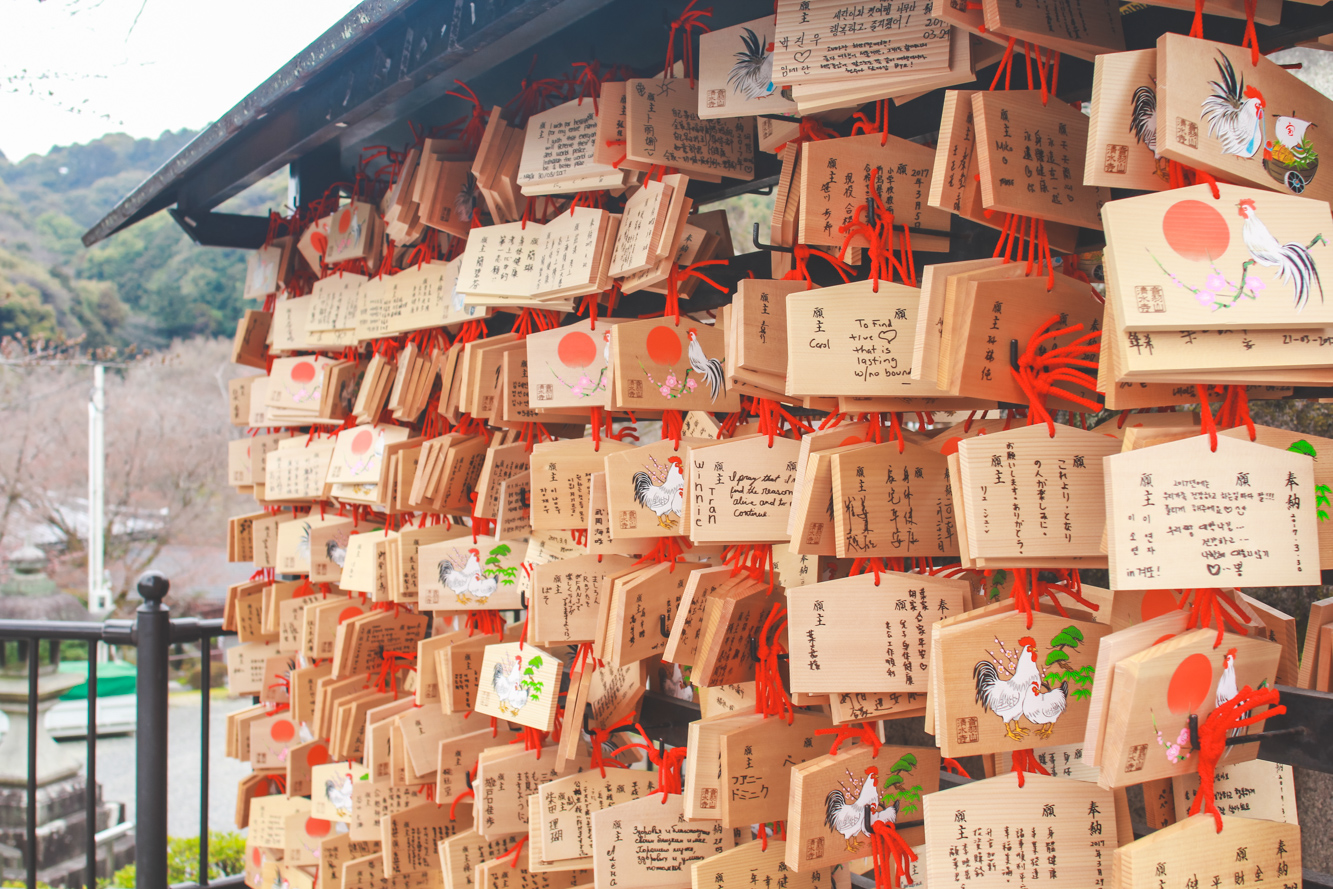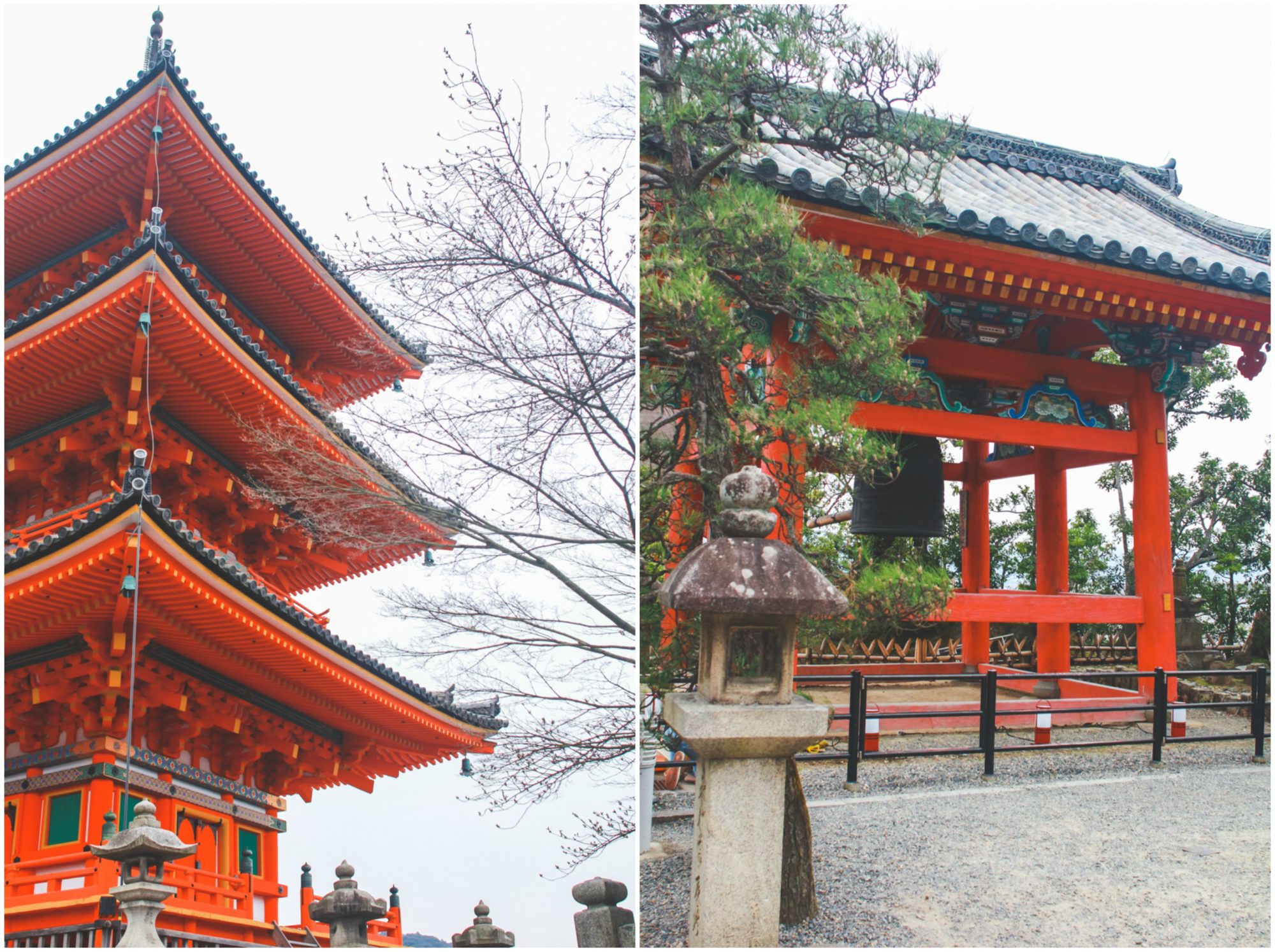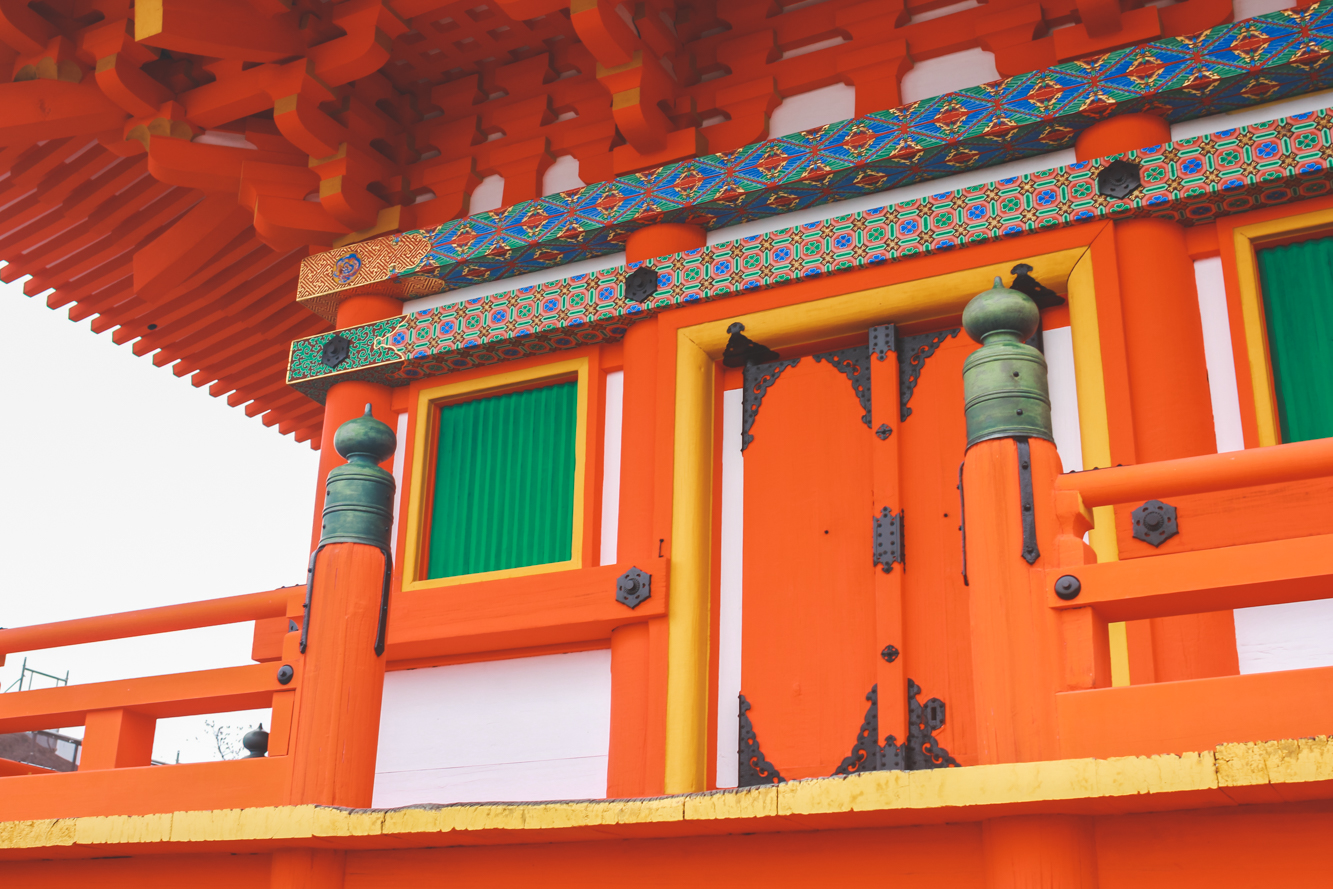 And yes, we later realized that we forgot to go up to the actual temple to see the magnificent view!! But since it started raining harder we decided to go back to the main road and shelter at the % Arabica coffee shop.

Next: Higashiyama District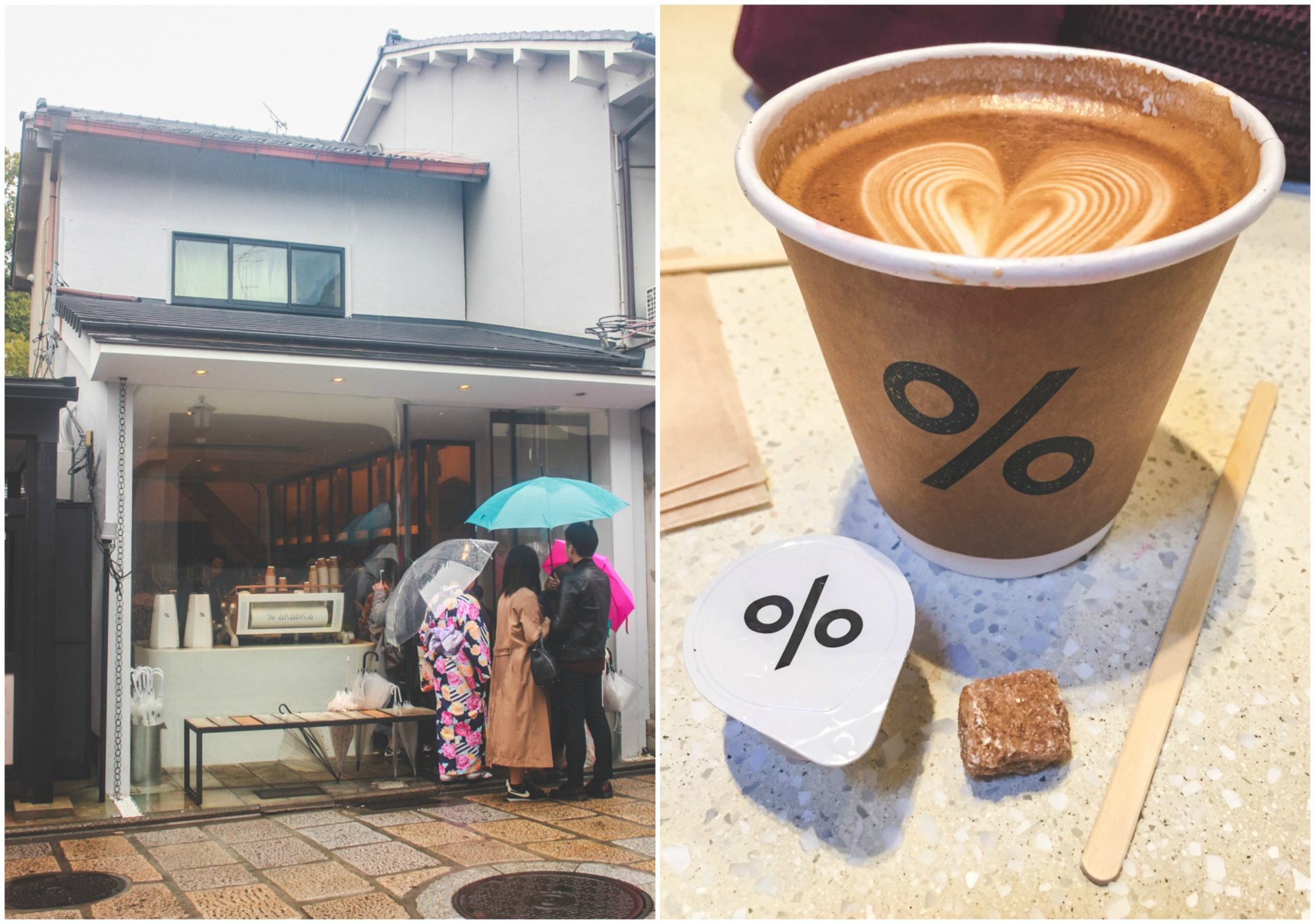 No visit to Higashiyama is complete without a stop at % Arabica, Japan's most hipster coffee shop!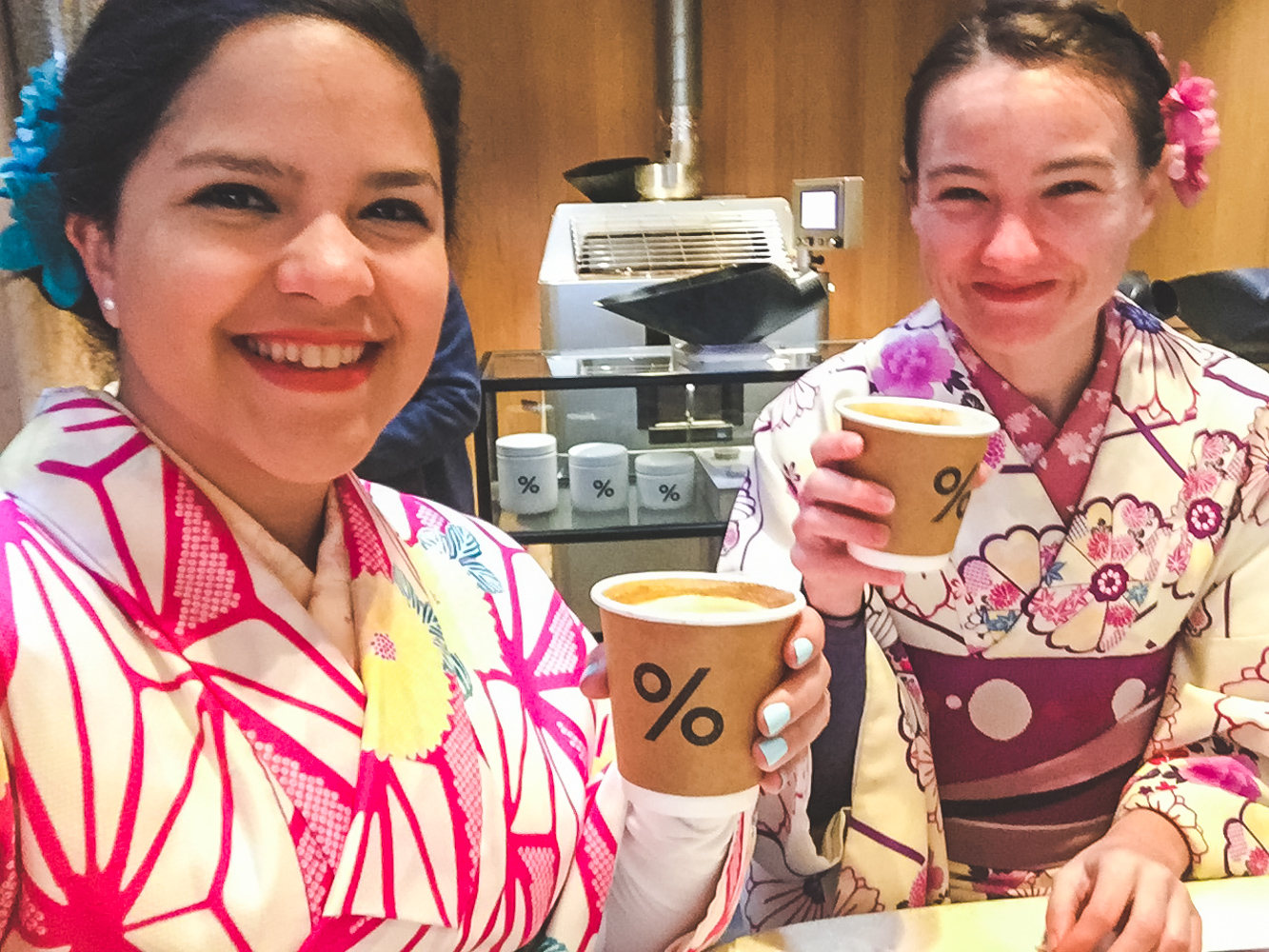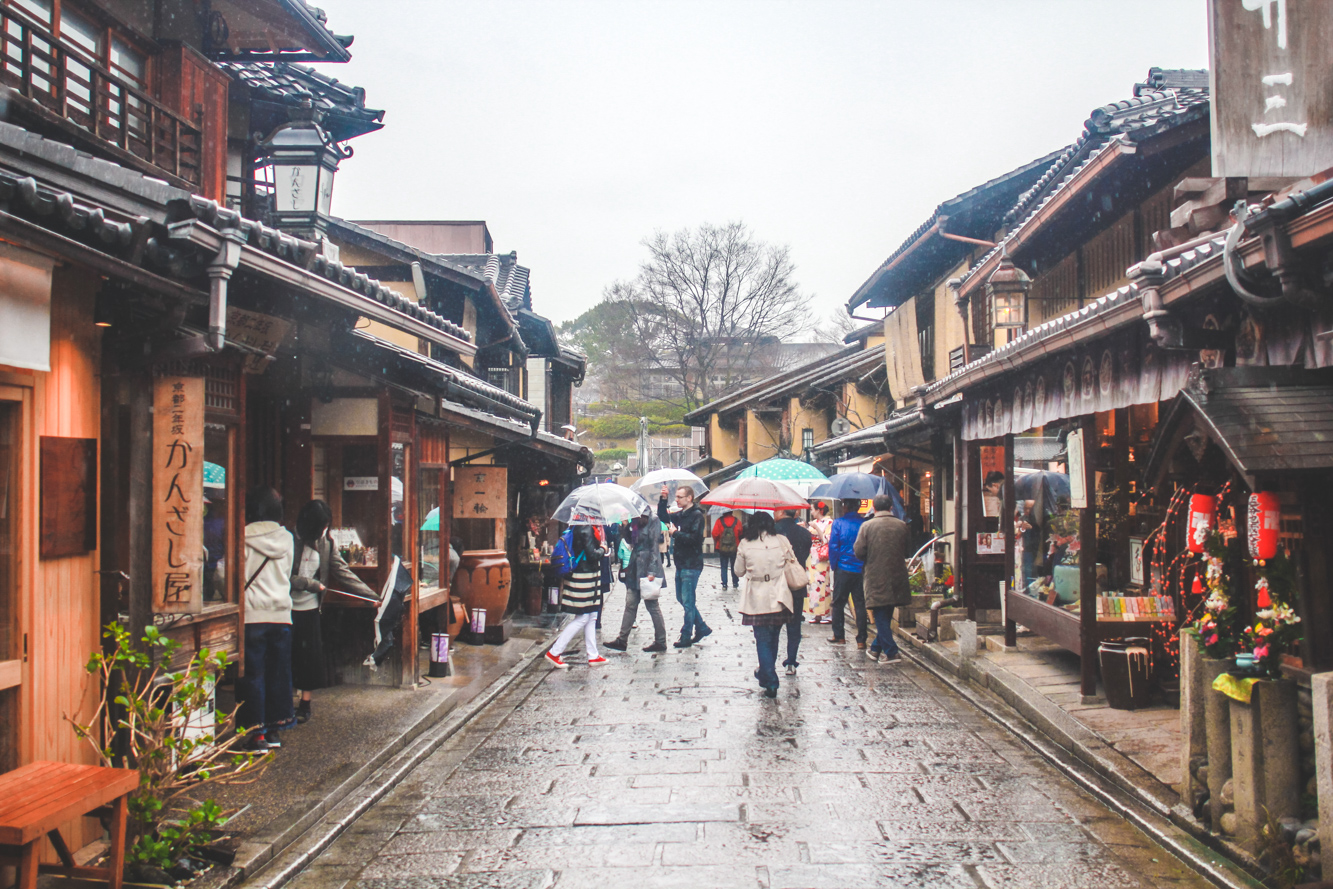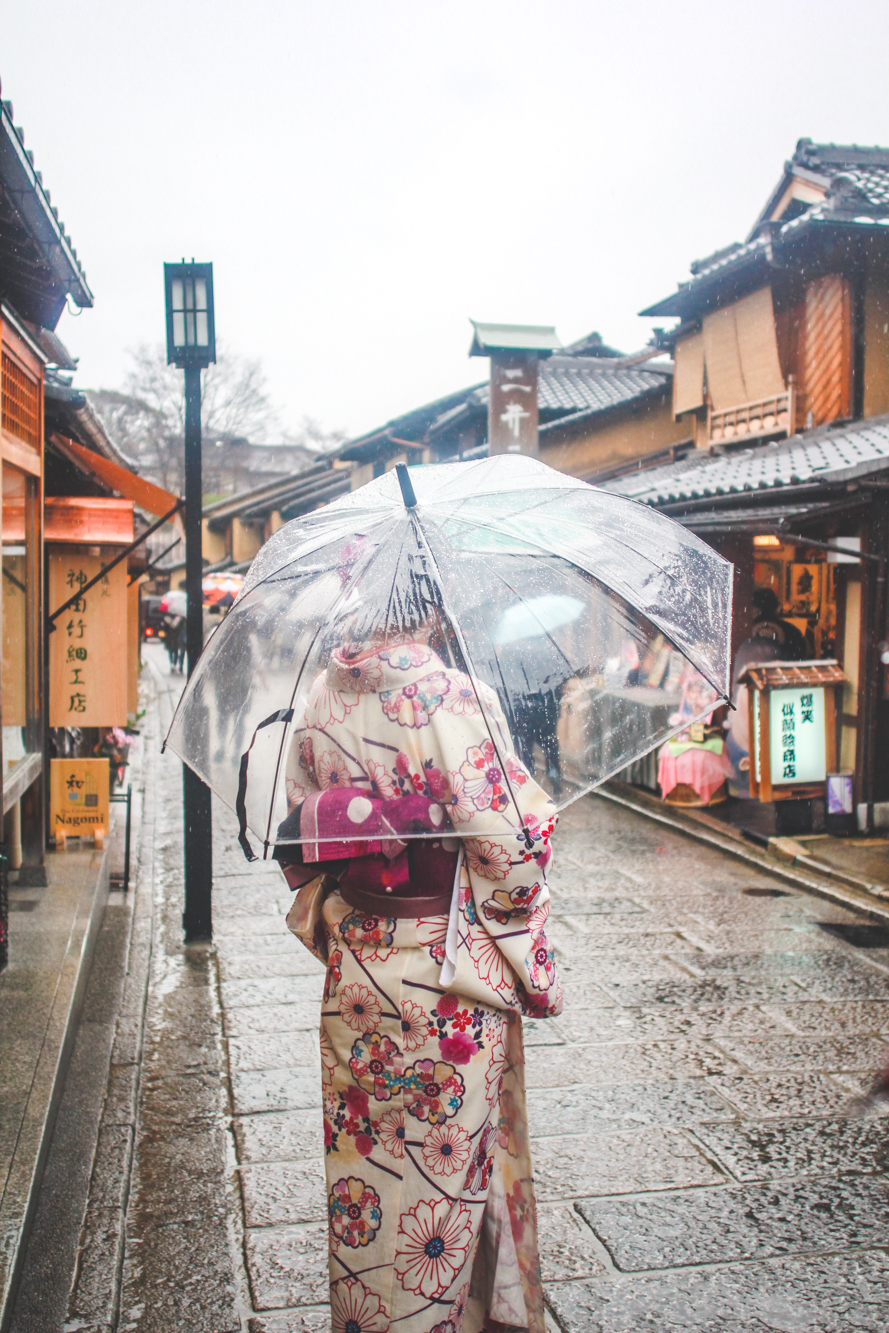 Love this gloomy shot of my friend Katie in her kimono.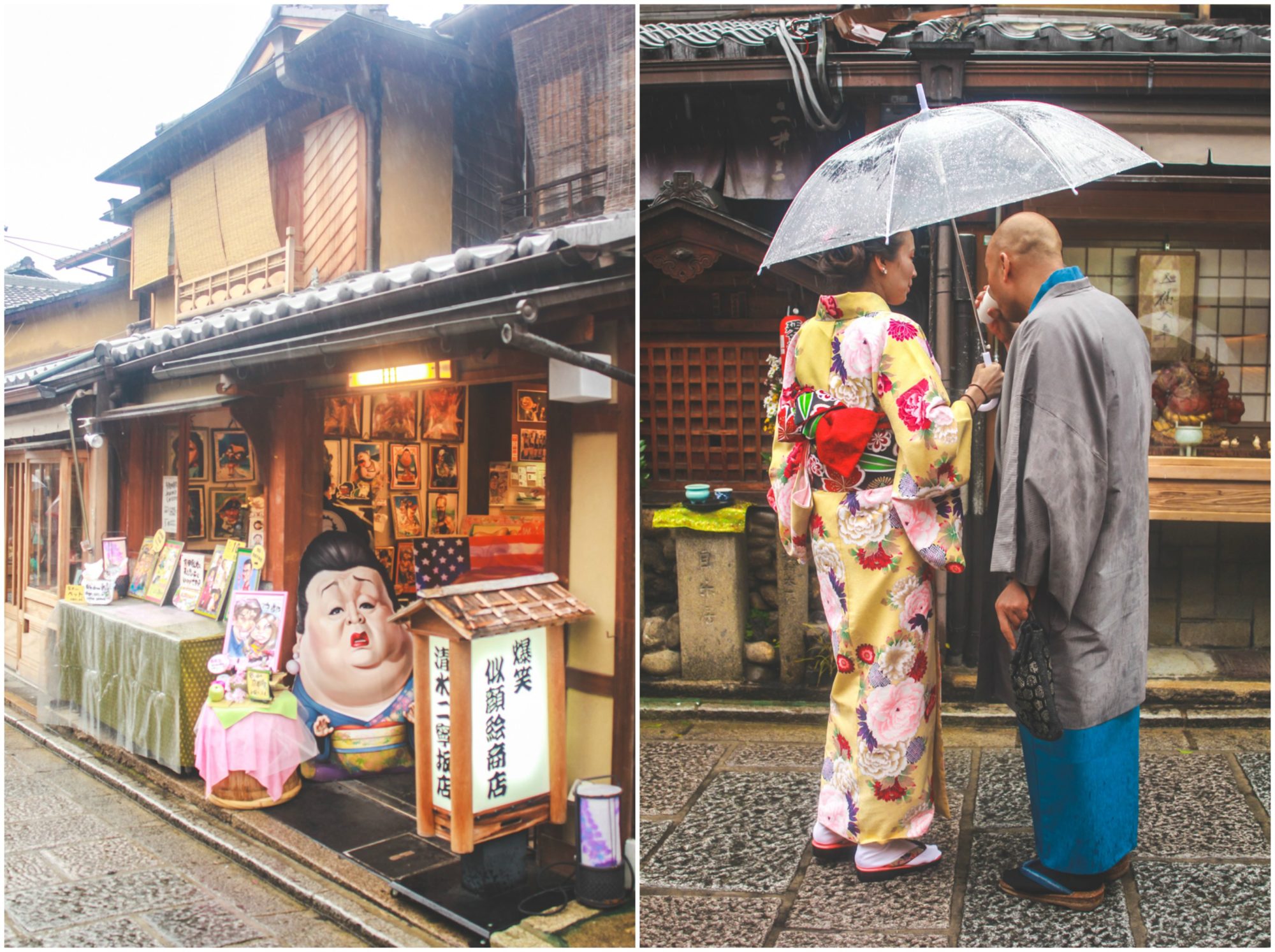 There were also so many couples in kimonos! I know my husband would've been all over it!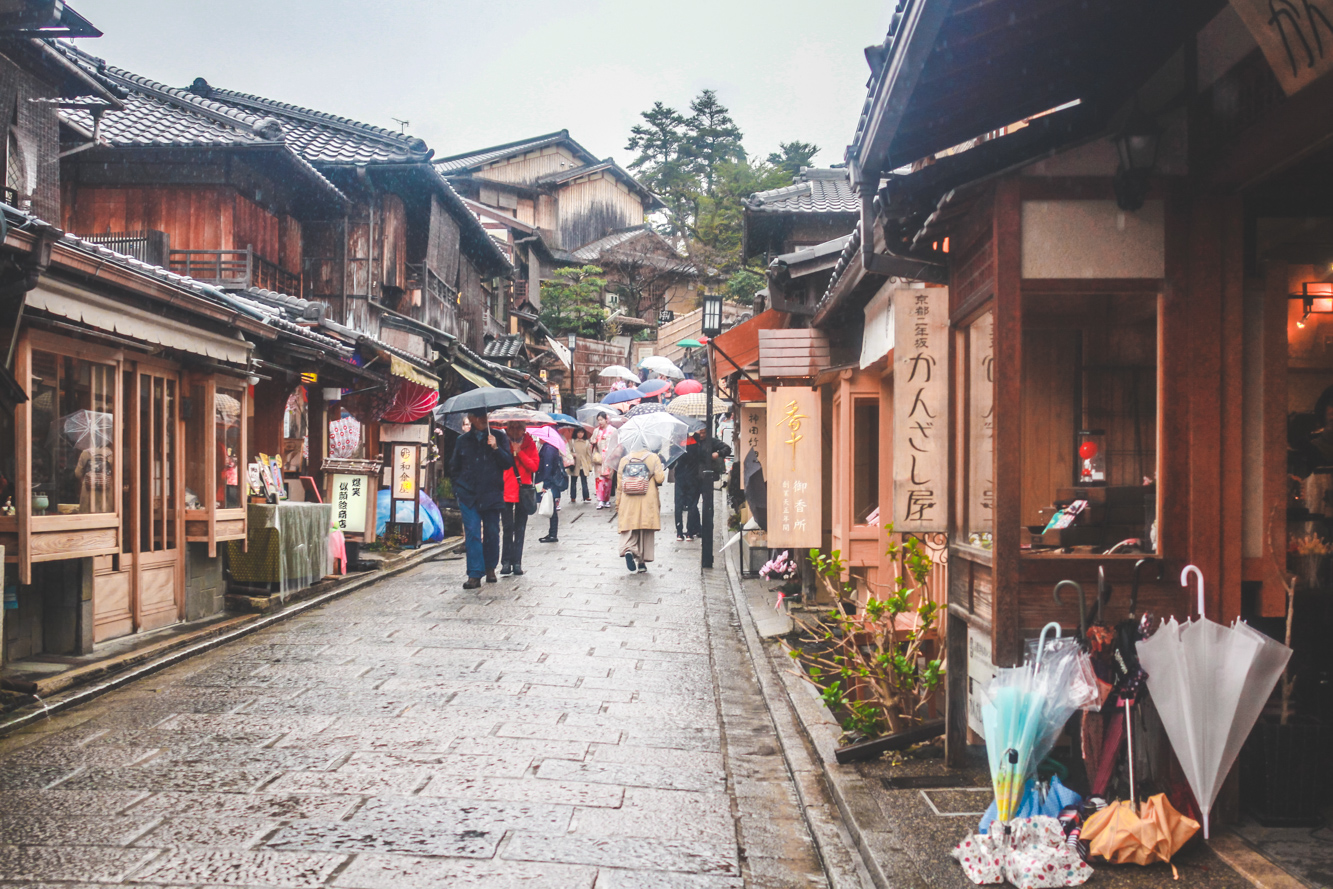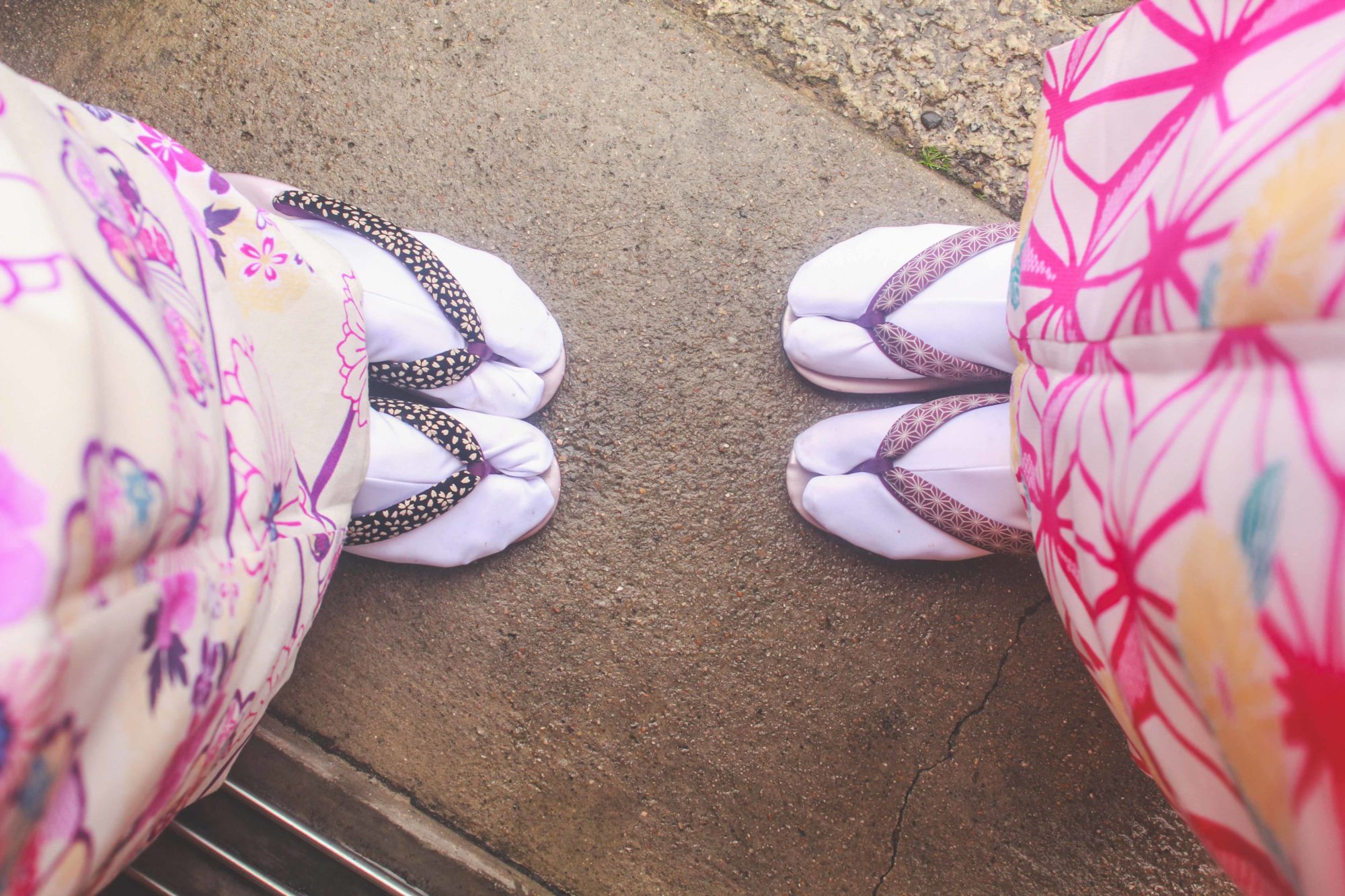 These sandals with tabi socks were surprisingly comfortable and easy to walk in.
Next: Yasaka Koshin-do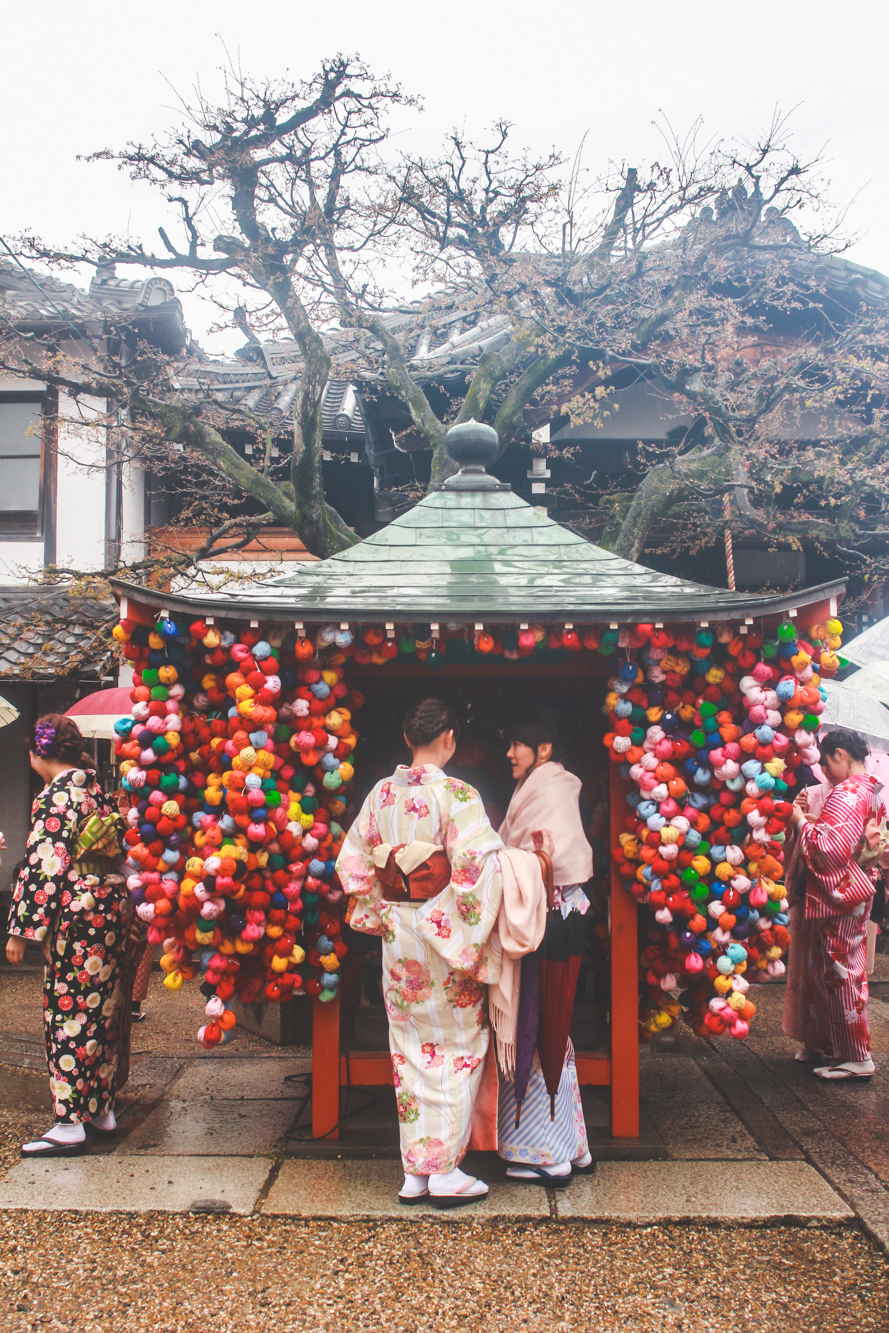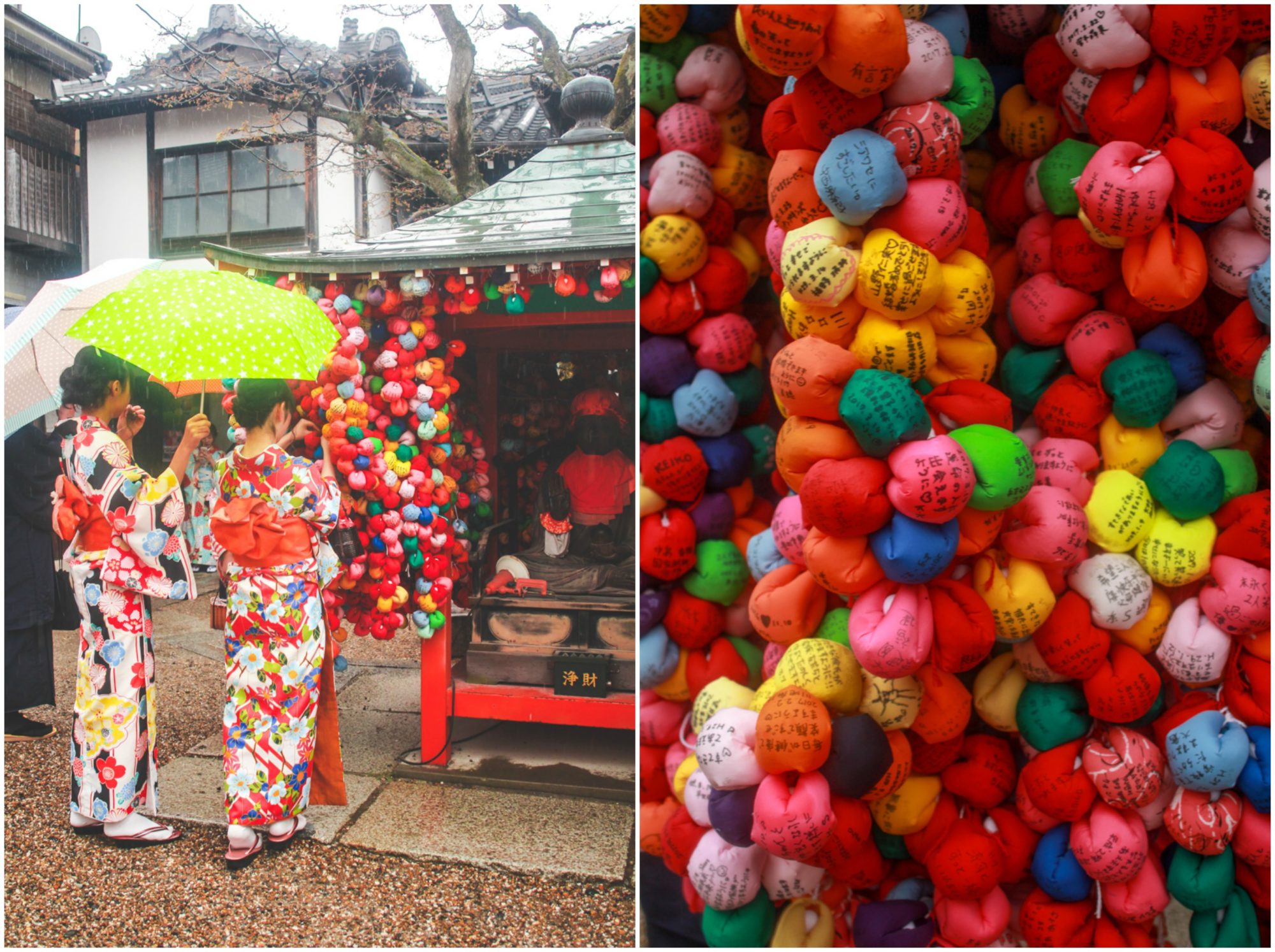 The quirkiest little temple in the middle of Higashiyama.
Next: Camellia Tea Ceremony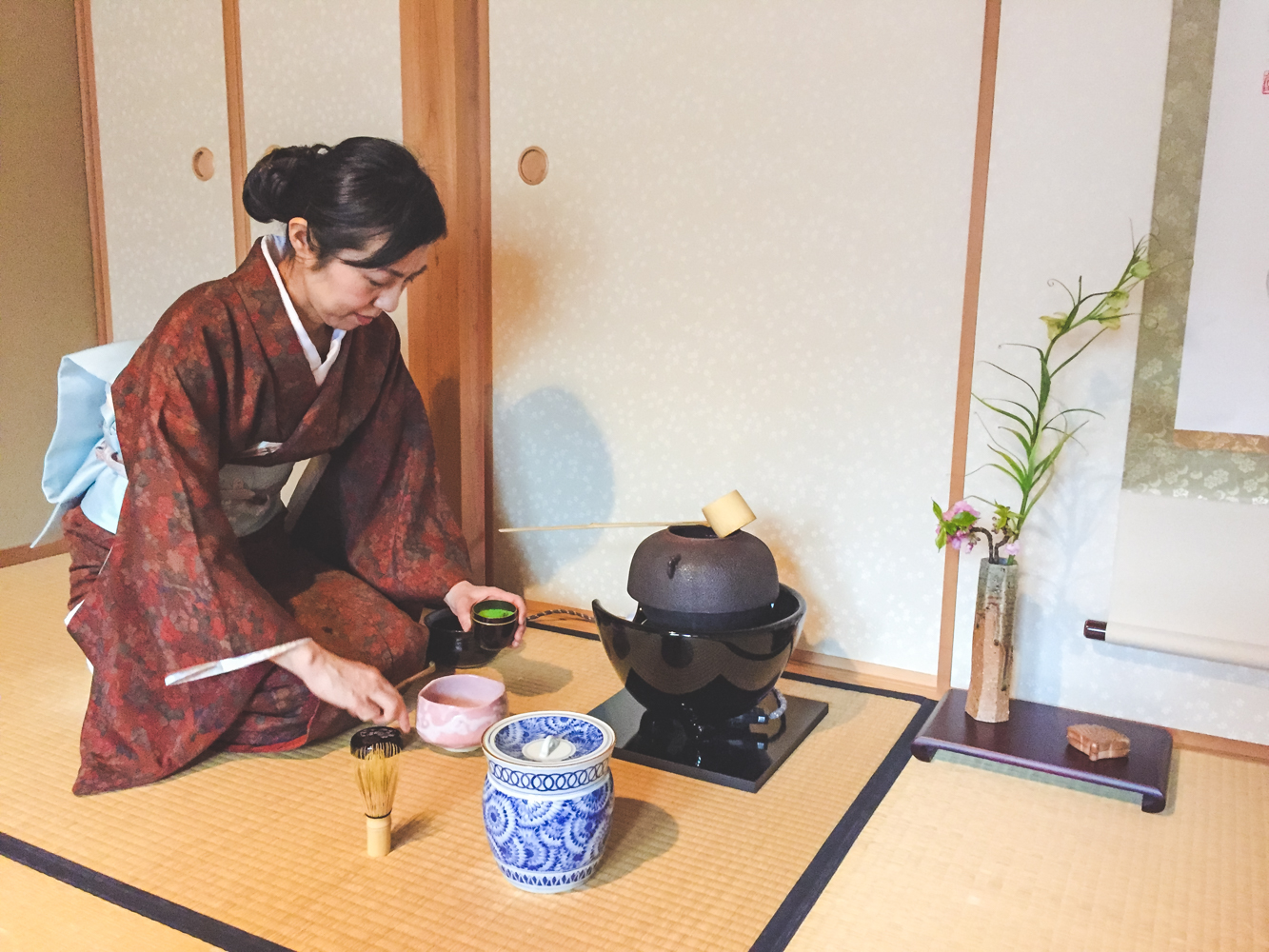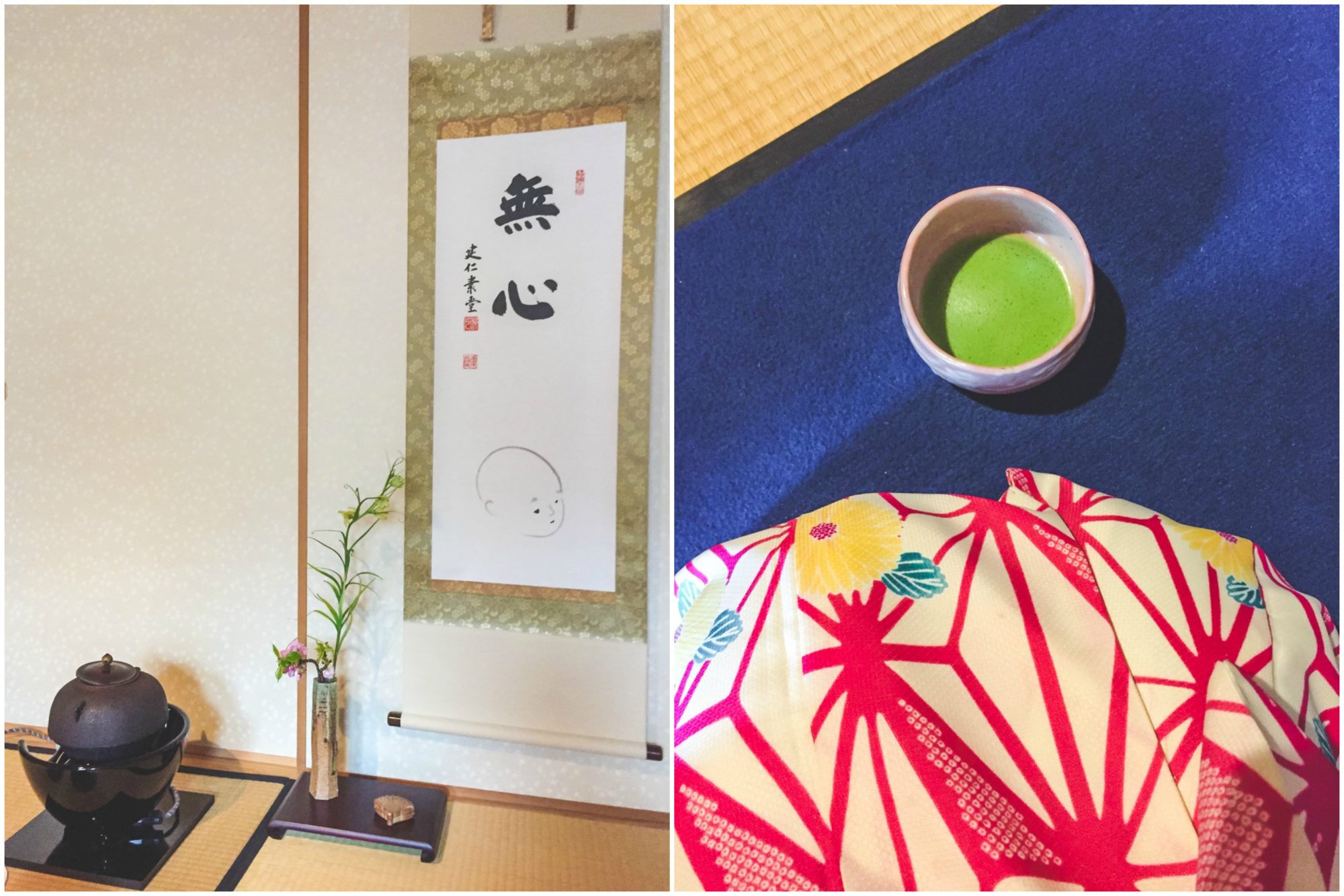 This is another must-do in Kyoto!! Cannot recommend Camellia enough.
Next: Ryozen Kannon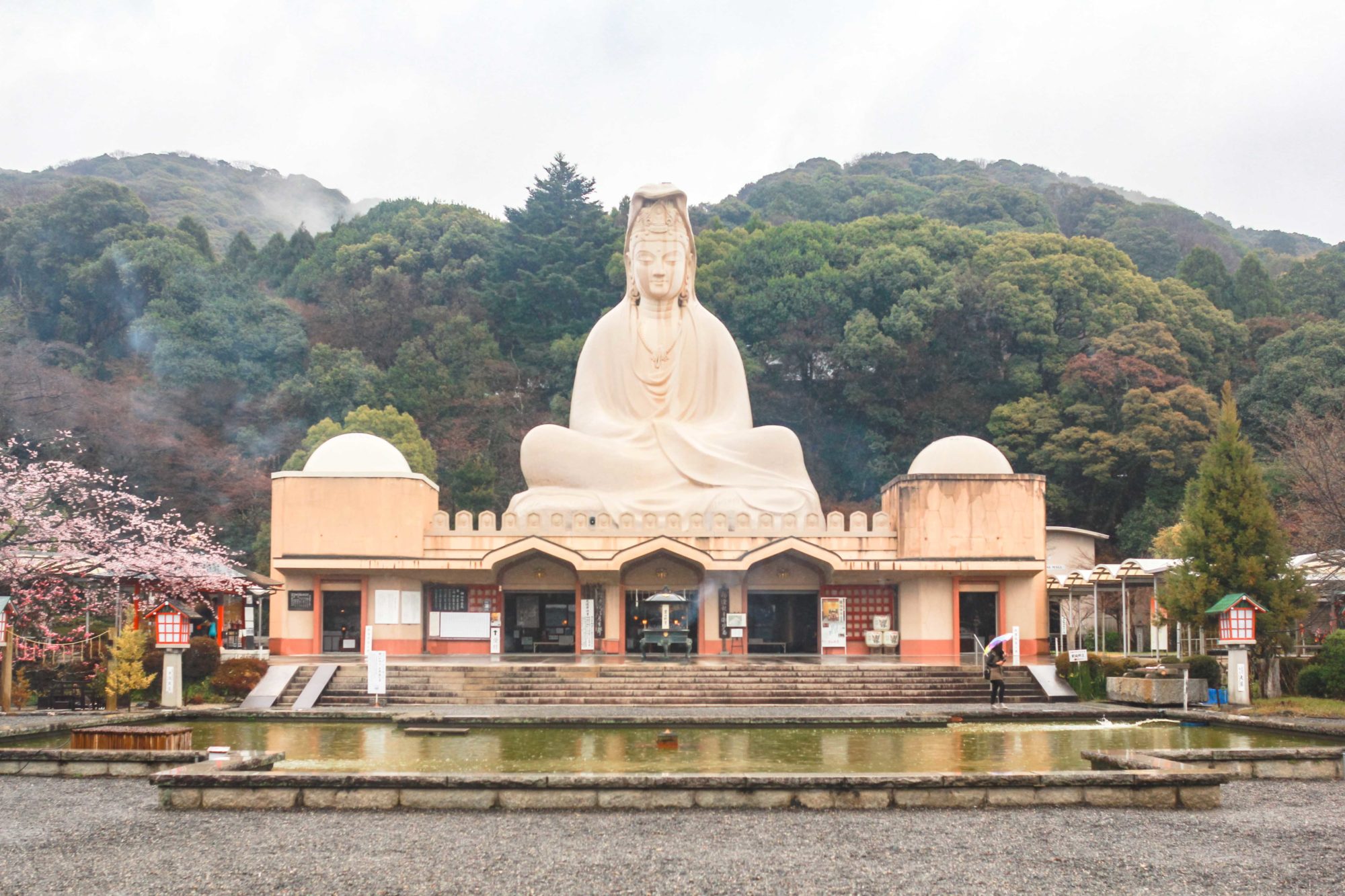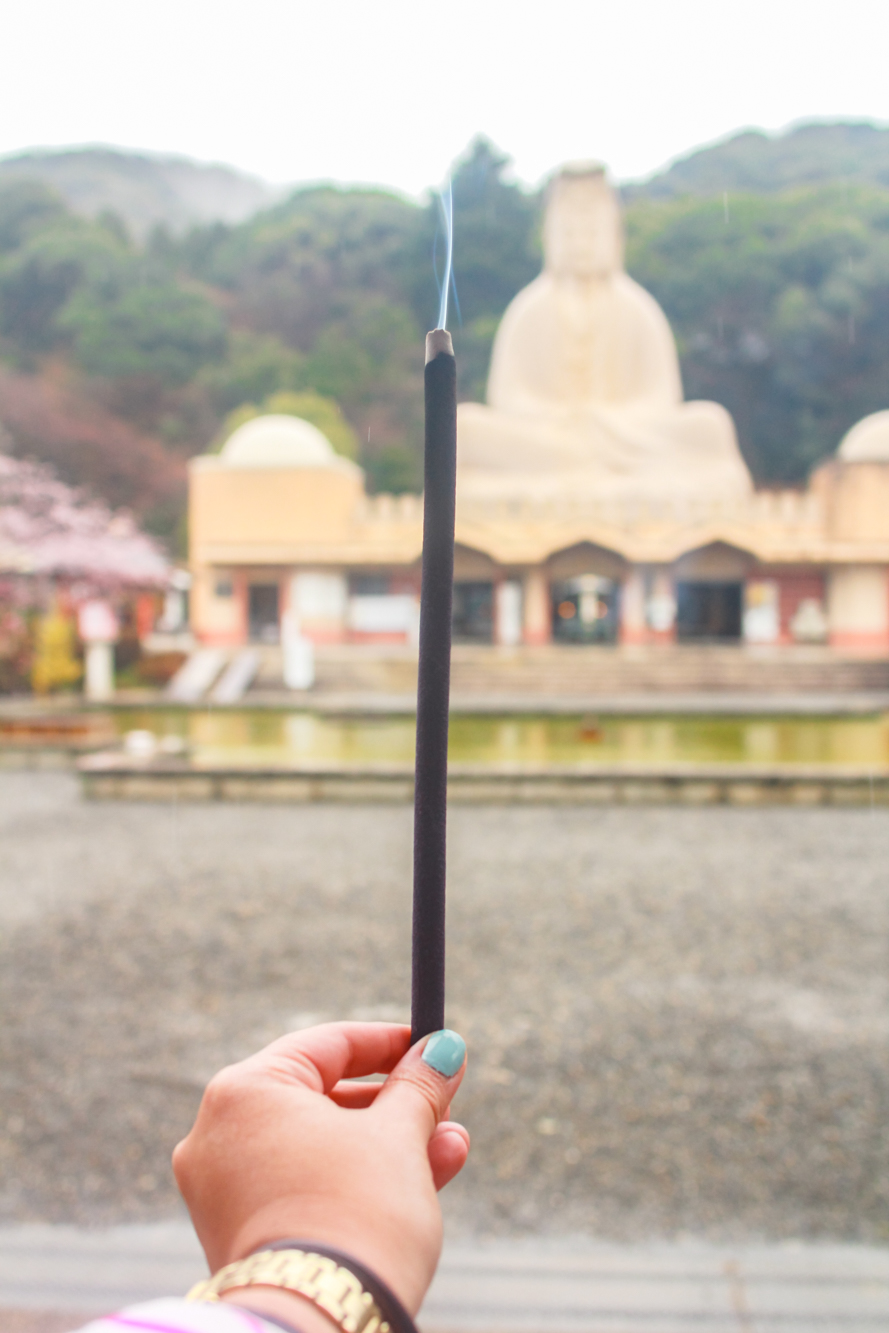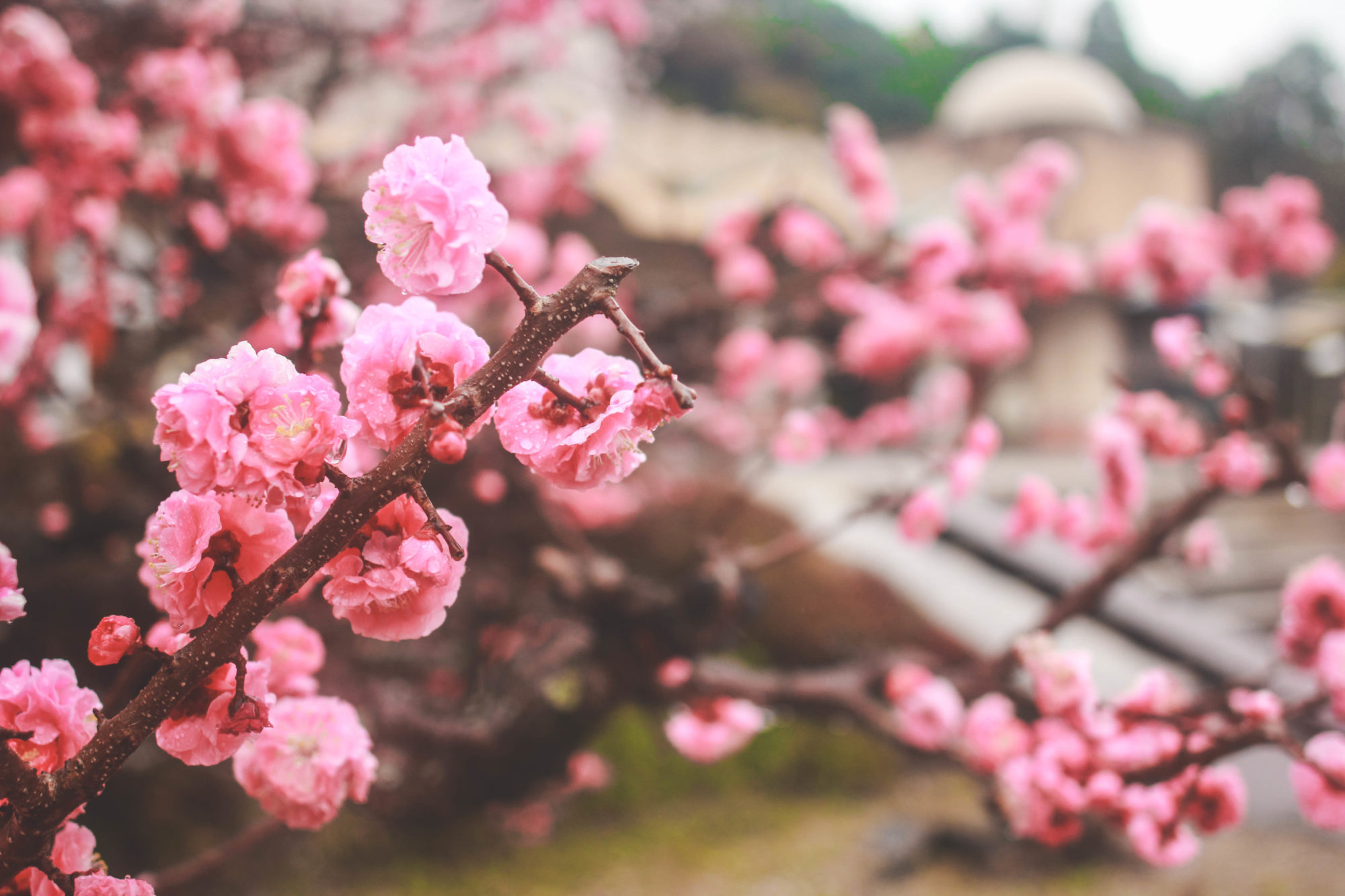 Beautiful fluffy plum blossoms!
Next: Kodai-ji Temple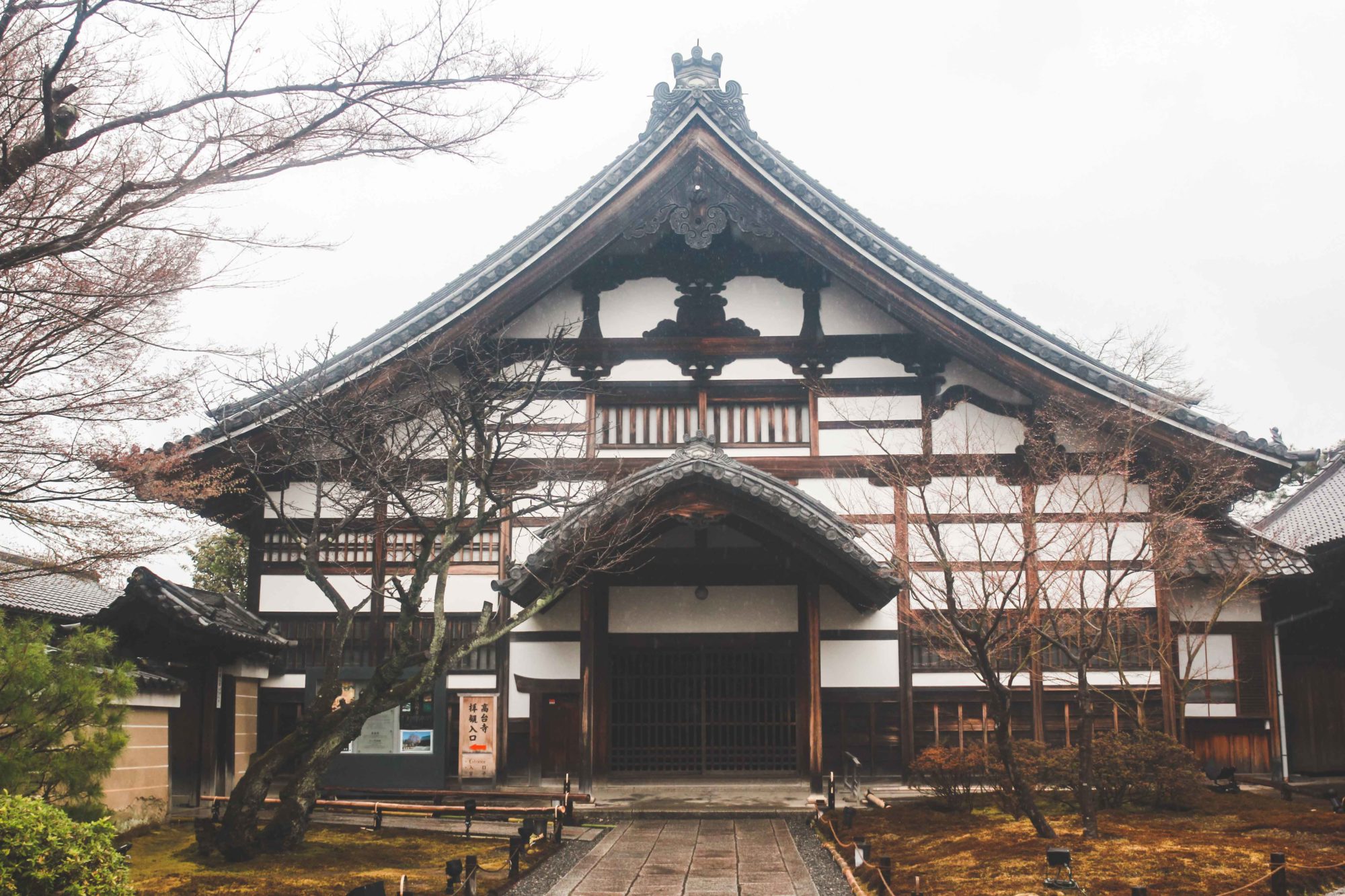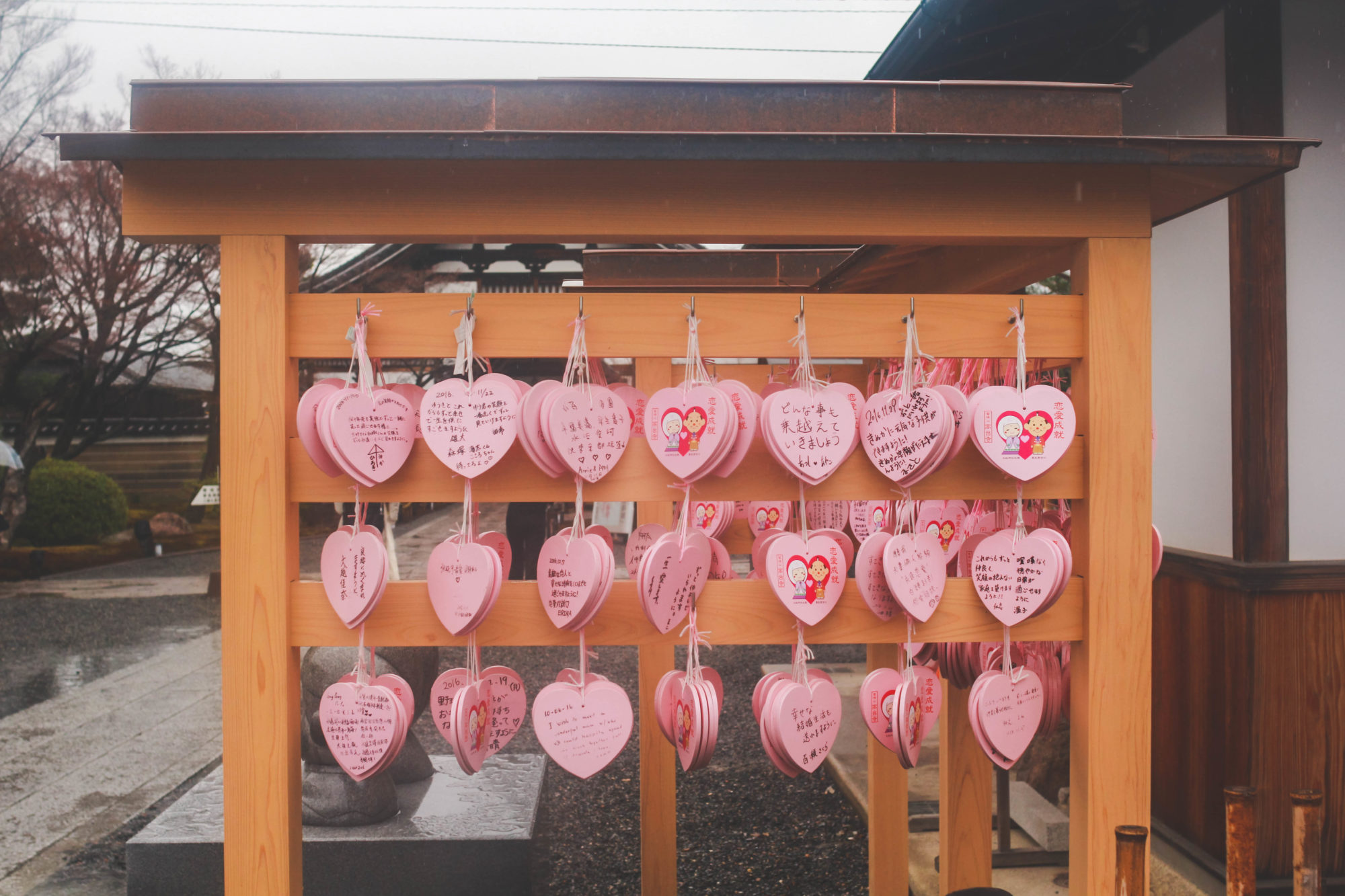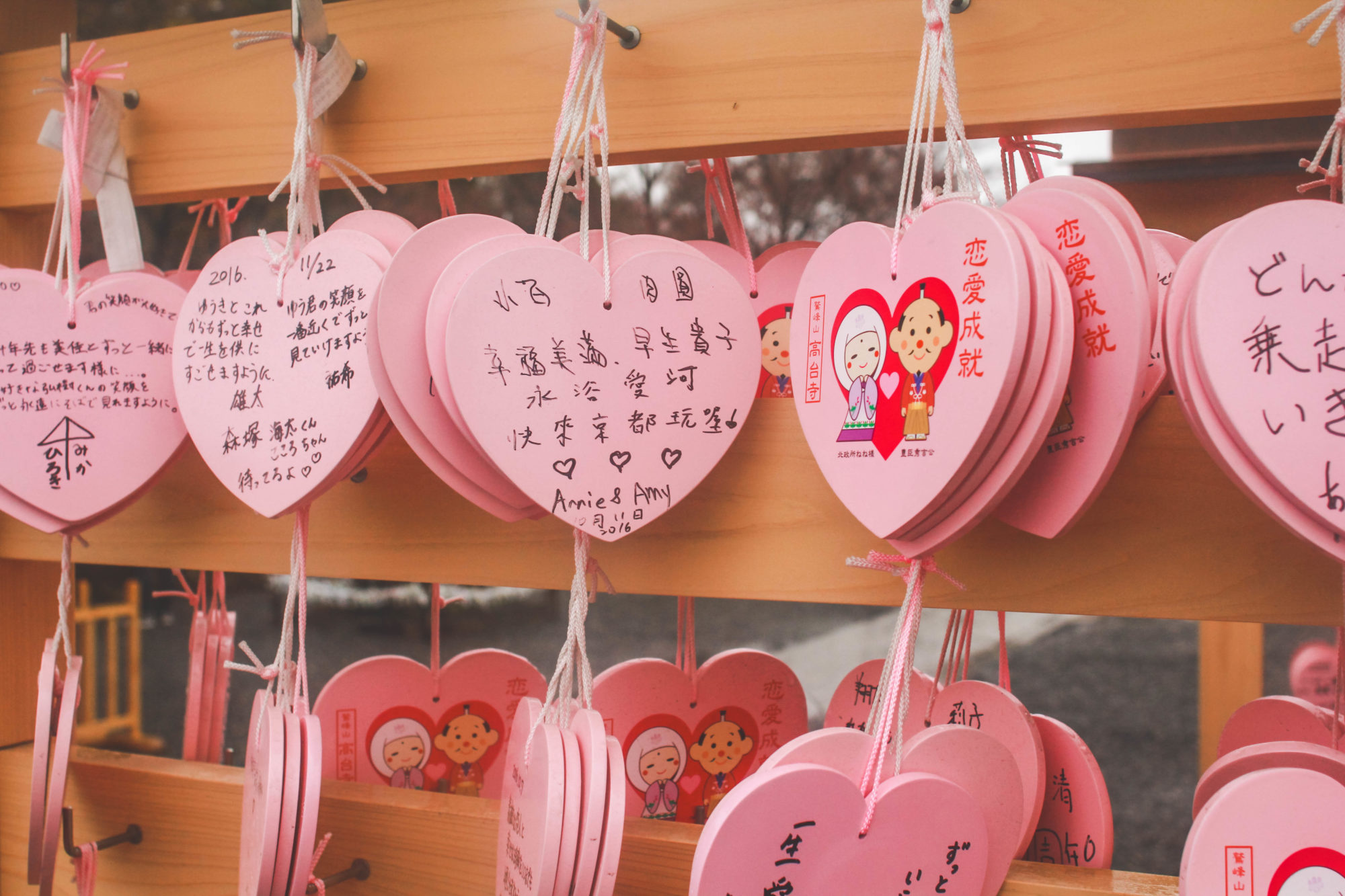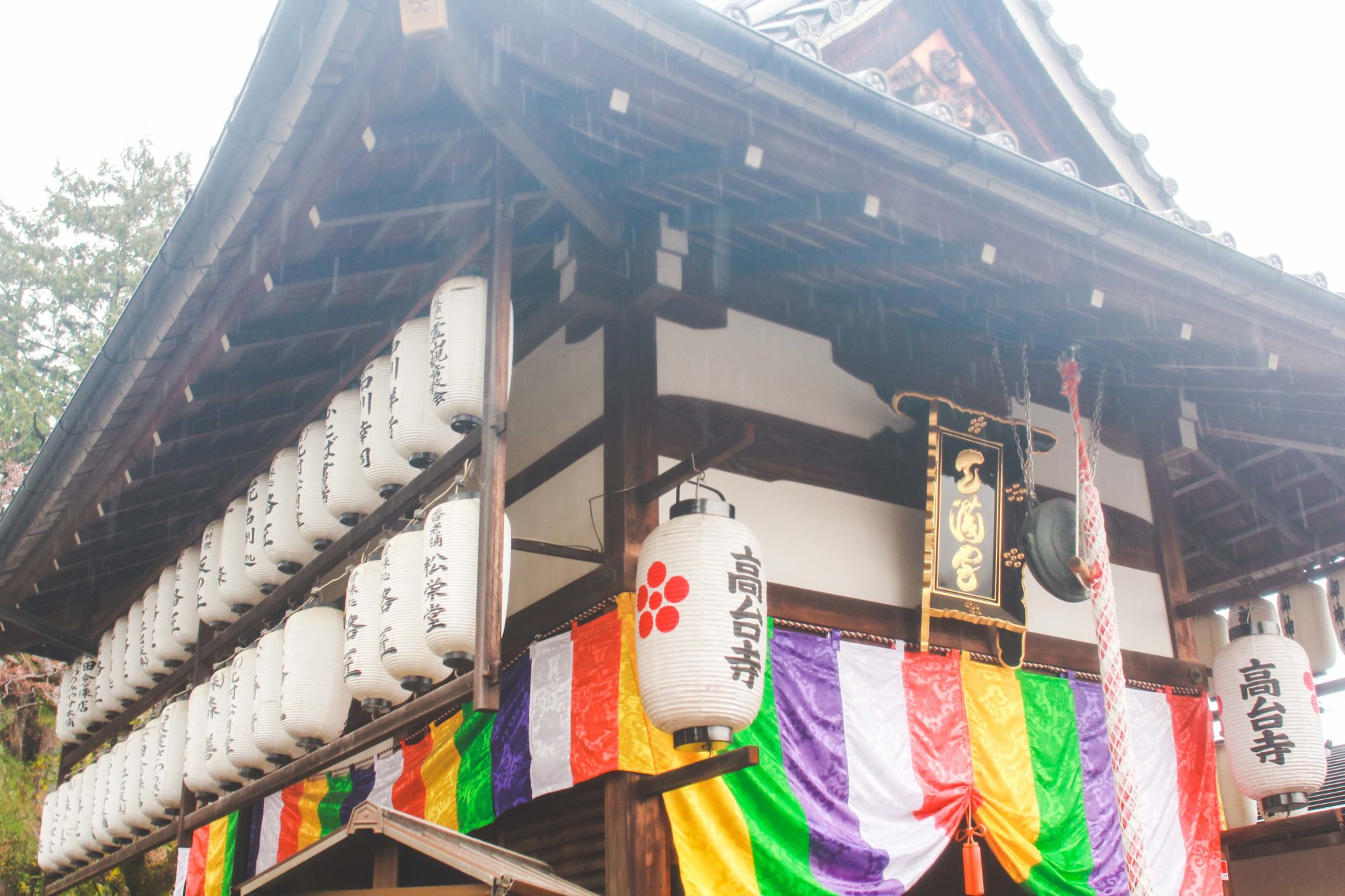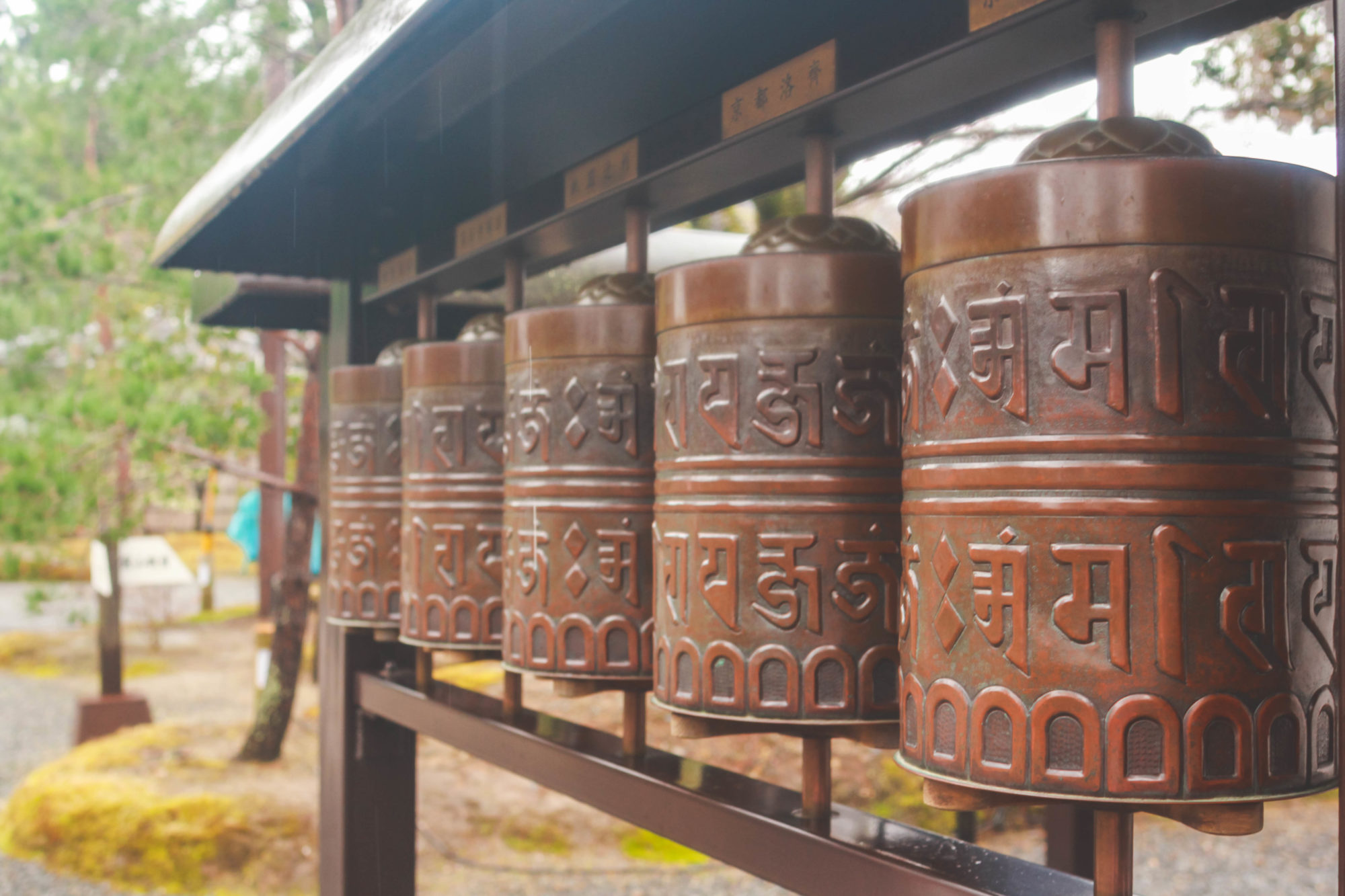 Loved spotting these prayer wheels, which are used by Tibetan buddhist, such a fun find in Japan!!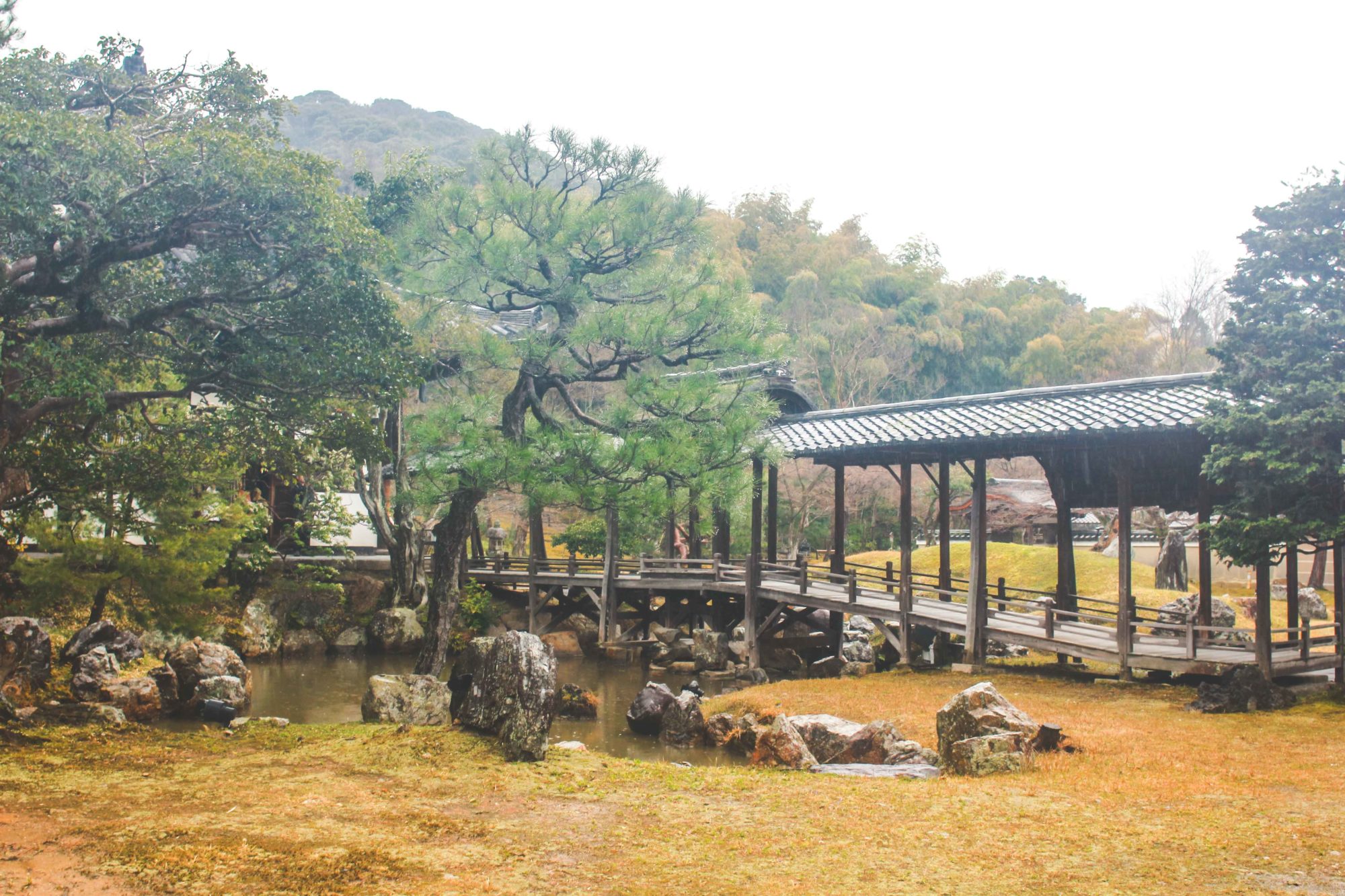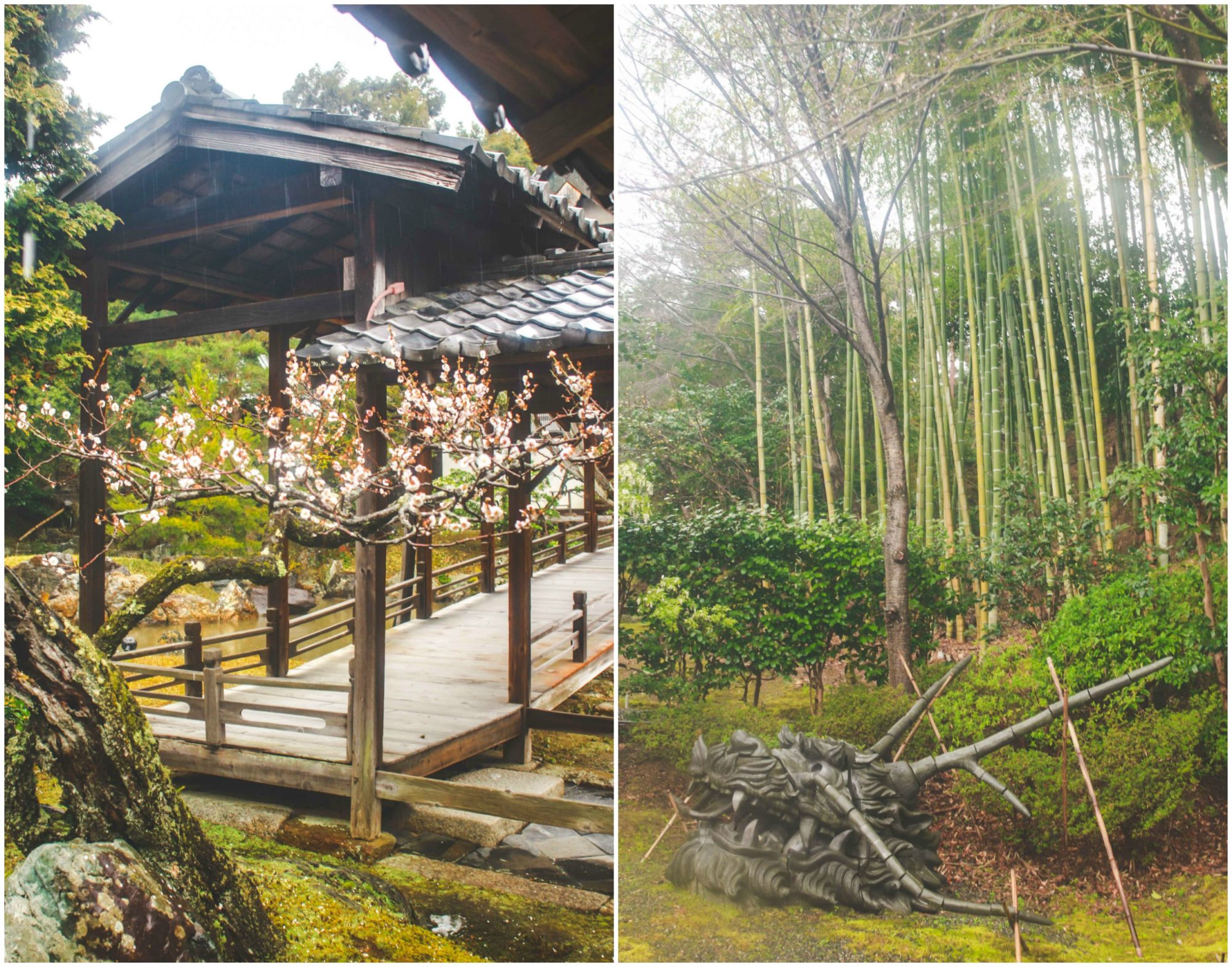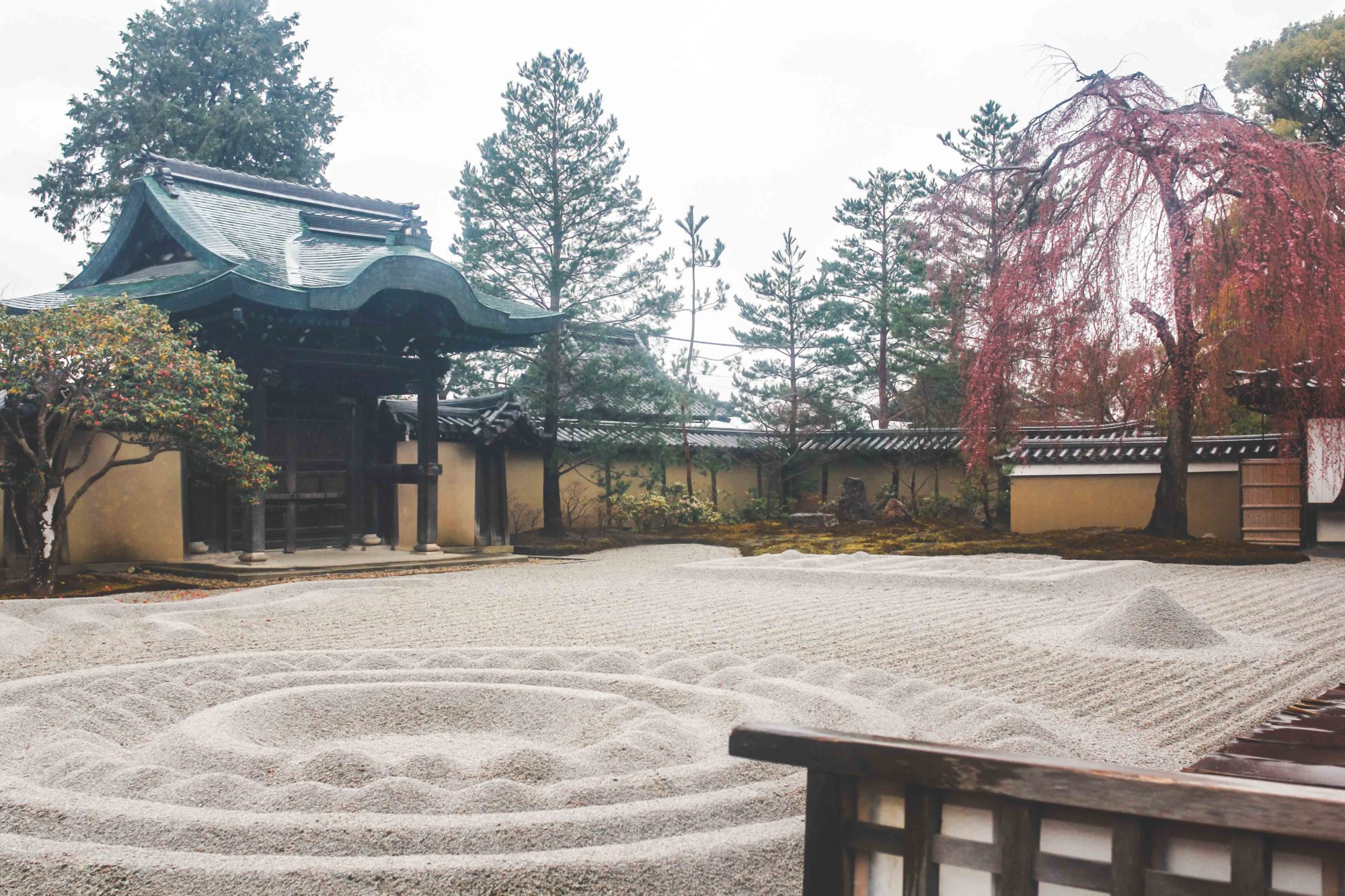 How crazy are these water ripple designs in this zen garden!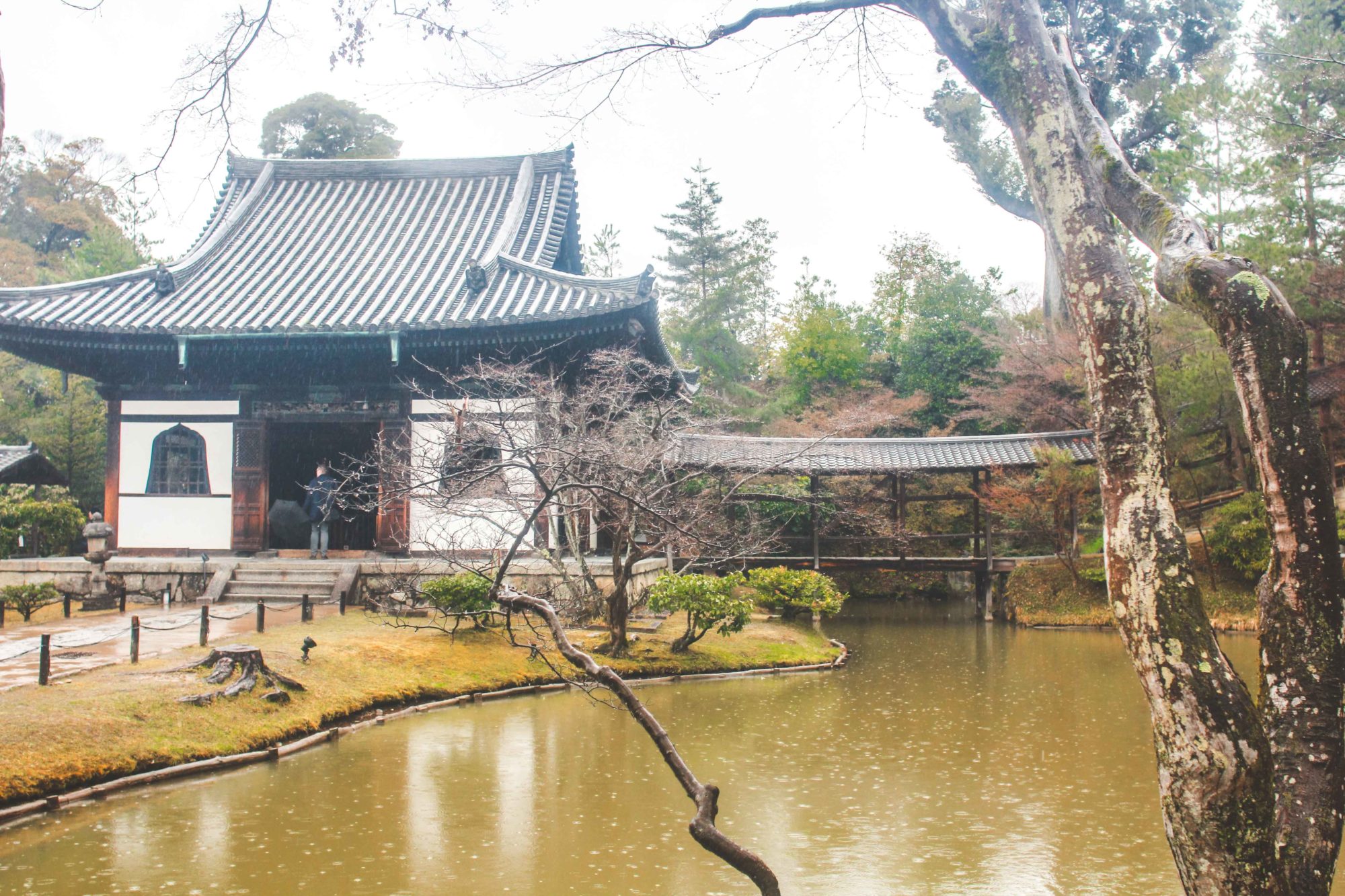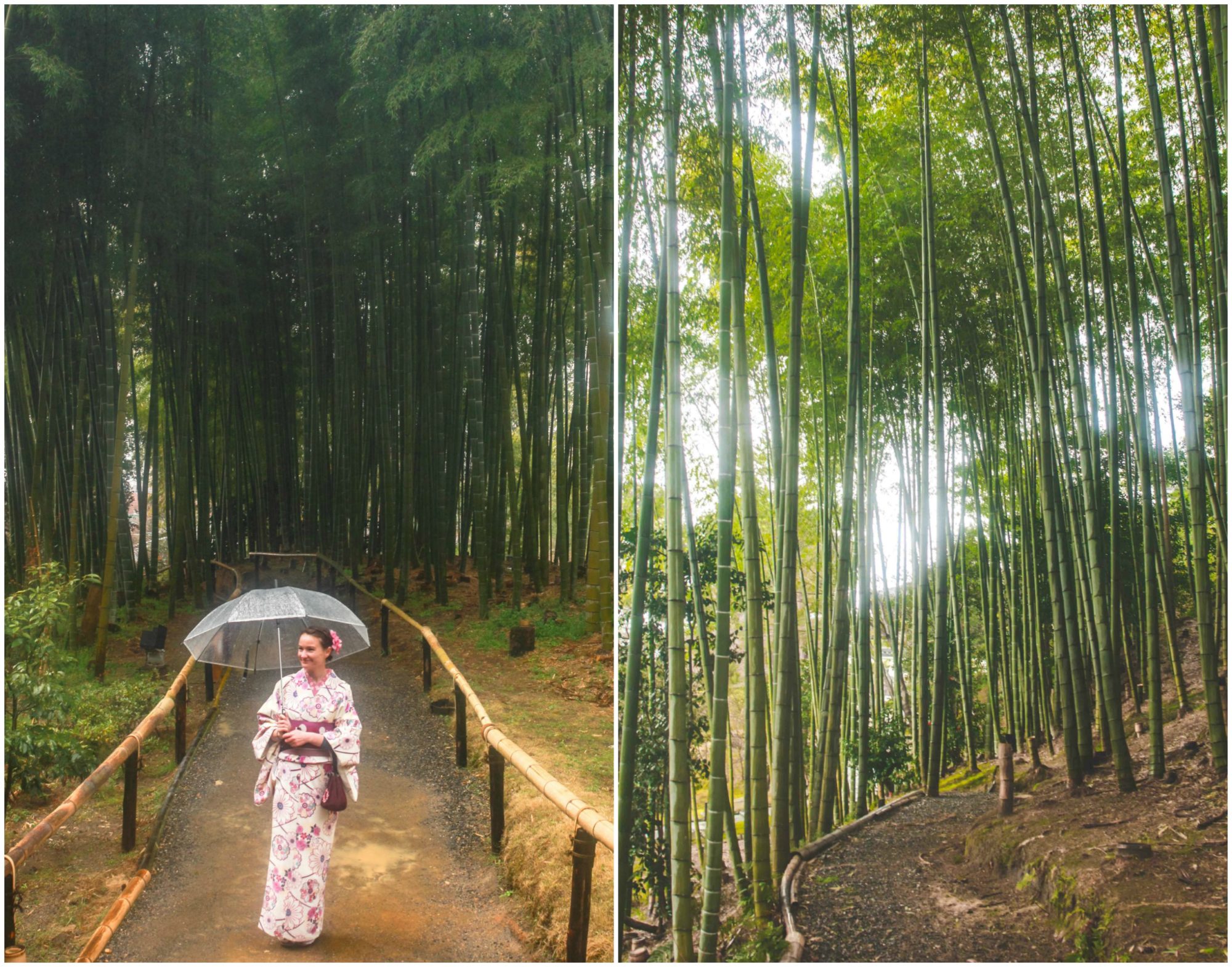 Who needs the Arashiyama Bamboo Forest when you find this one?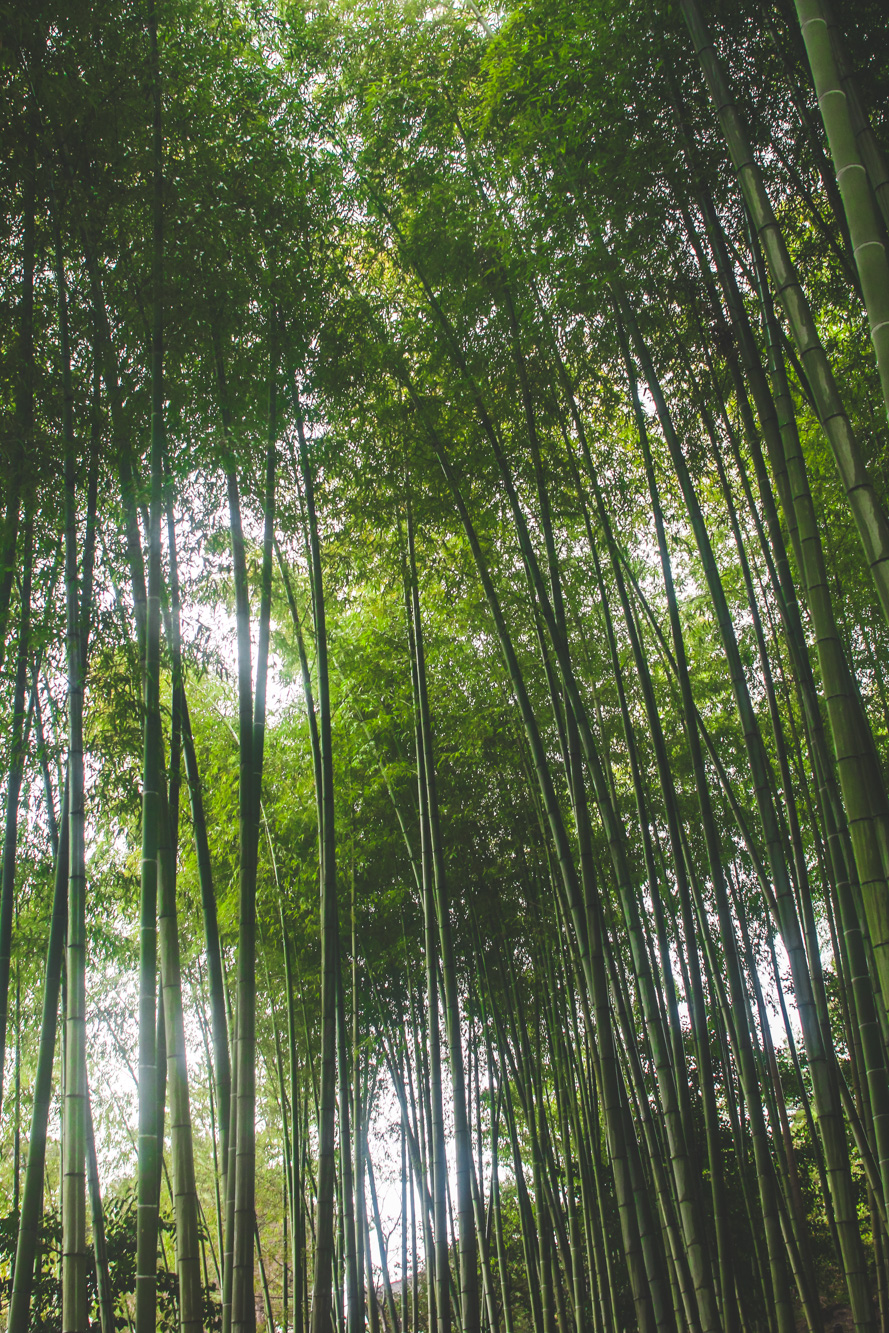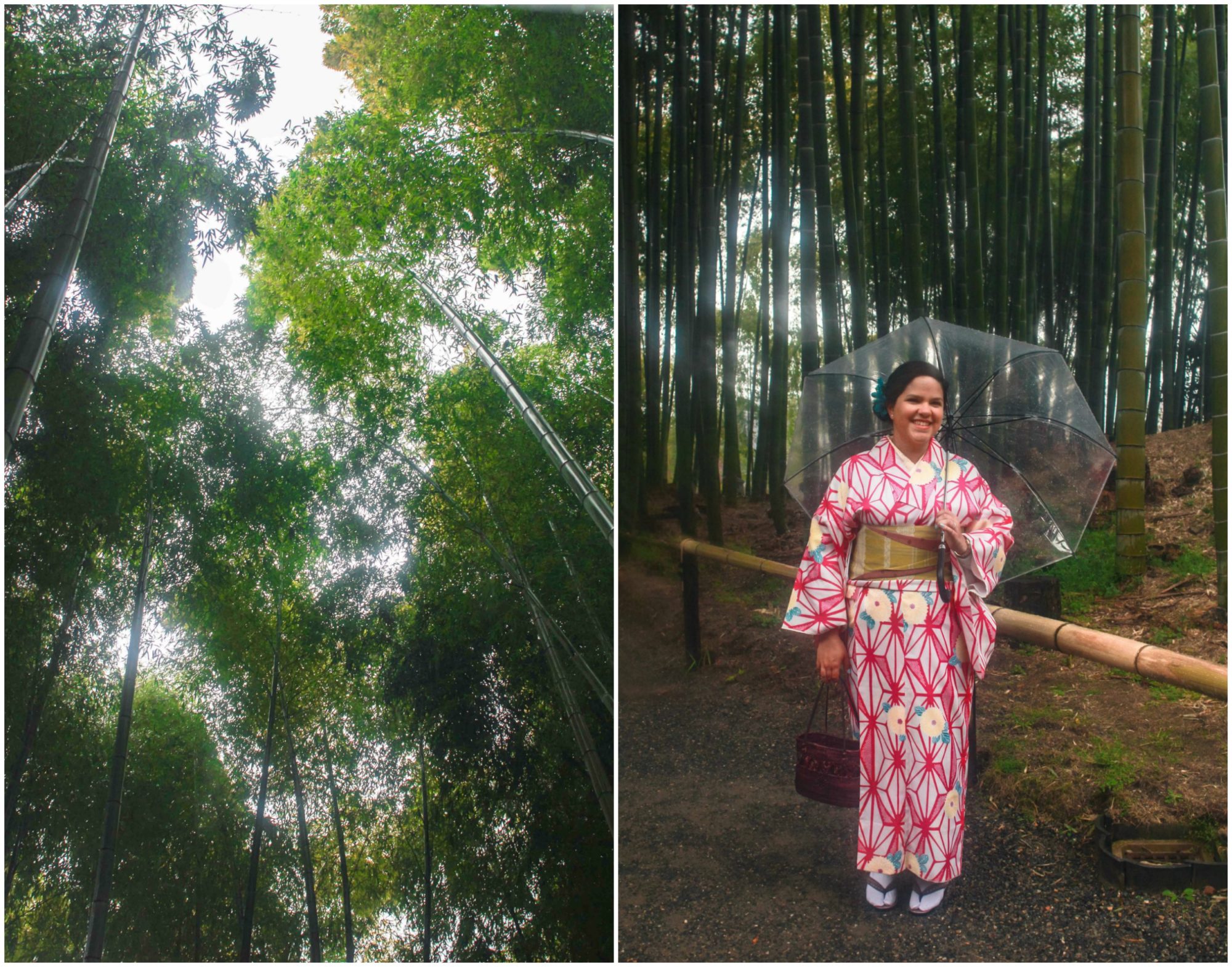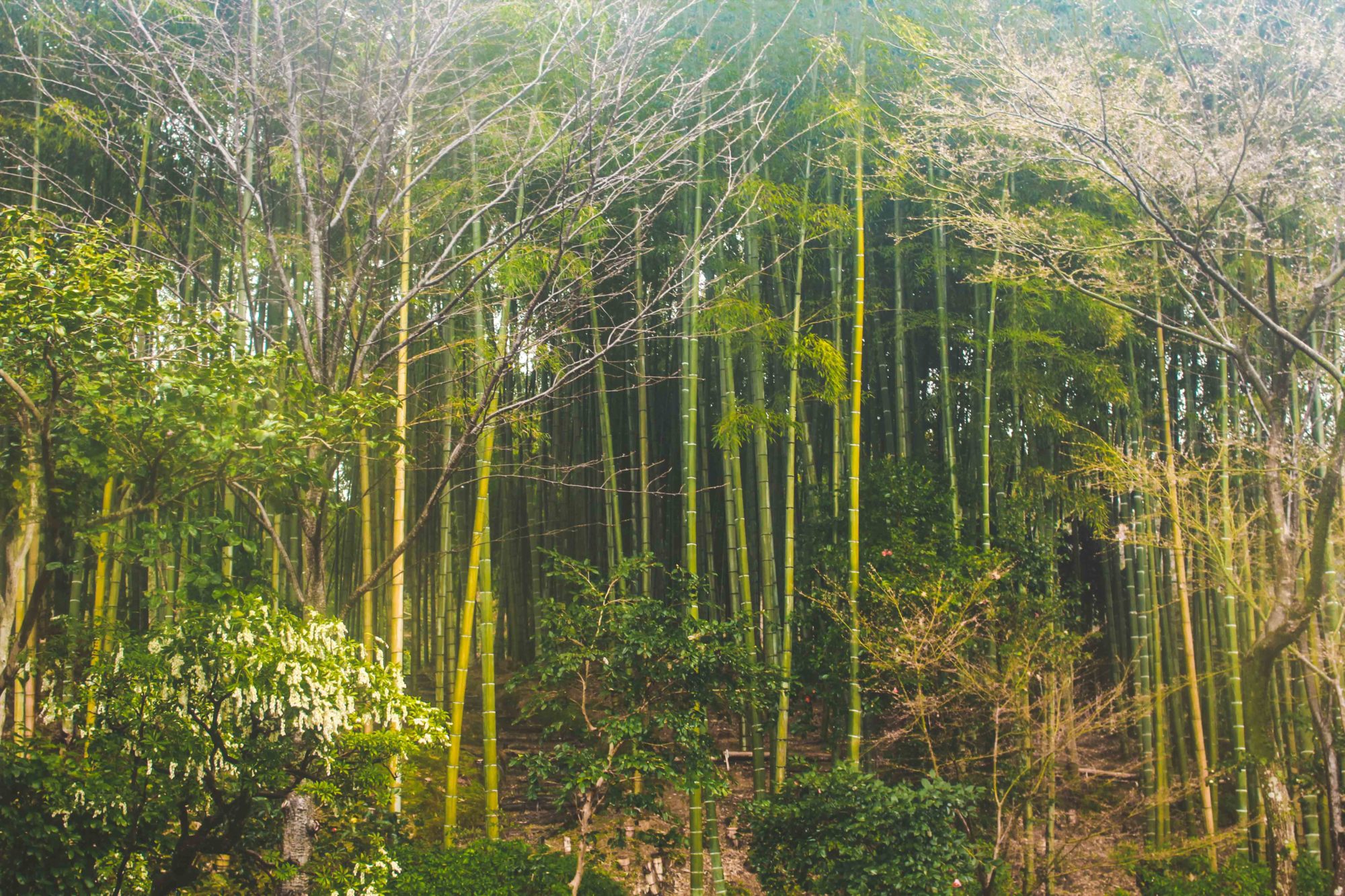 Aaandd you've made it!! *high five*
Anyways, wearing kimonos in Higashiyama was an amazing experience!!
Here's a map with all of the places we visited in the area and some extras:

More Spring in Japan posts:
Osaka Castle Park | Why You Should Rent A Kimono | Kyoto Gyoen | The Silver Pavilion | Nara Park | Todai-ji + Kofuku-ji | Fushimi Inari Taisha | Arashiyama |