Christmas Wonderland at Mihama American Village
I had planned on going to most of the events on my Things To Do In Okinawa: Holiday Edition list, but I haven't been in the holiday spirit much, because my husband has been gone for the past three and a half weeks. We are planning on visiting the Itoman Peaceful Illumination on Christmas Eve Eve after he arrives and maybe a visit to the Dreaming Angel restaurant after Christmas. Thankfully we have 1 more holiday season in Okinawa, so we can check all of the items off our Christmas bucket list!
I did however make it to American Village with my friend Allison, to take pictures of the beautiful Christmas decorations! American Village is a shopping/restaurant area in Chatan that is super funky and creatively decorated. It is especially magical during the holiday season, just scroll down… I promise you'll have #allthehearteyes!!
Also, as I was taking pictures I realized there are soo many Santa's at American Village! You should try counting them, I spotted 63!! (Doesn't matter if some of them are shown multiple times) Let me know how many you spot and share any thoughts in the comments below!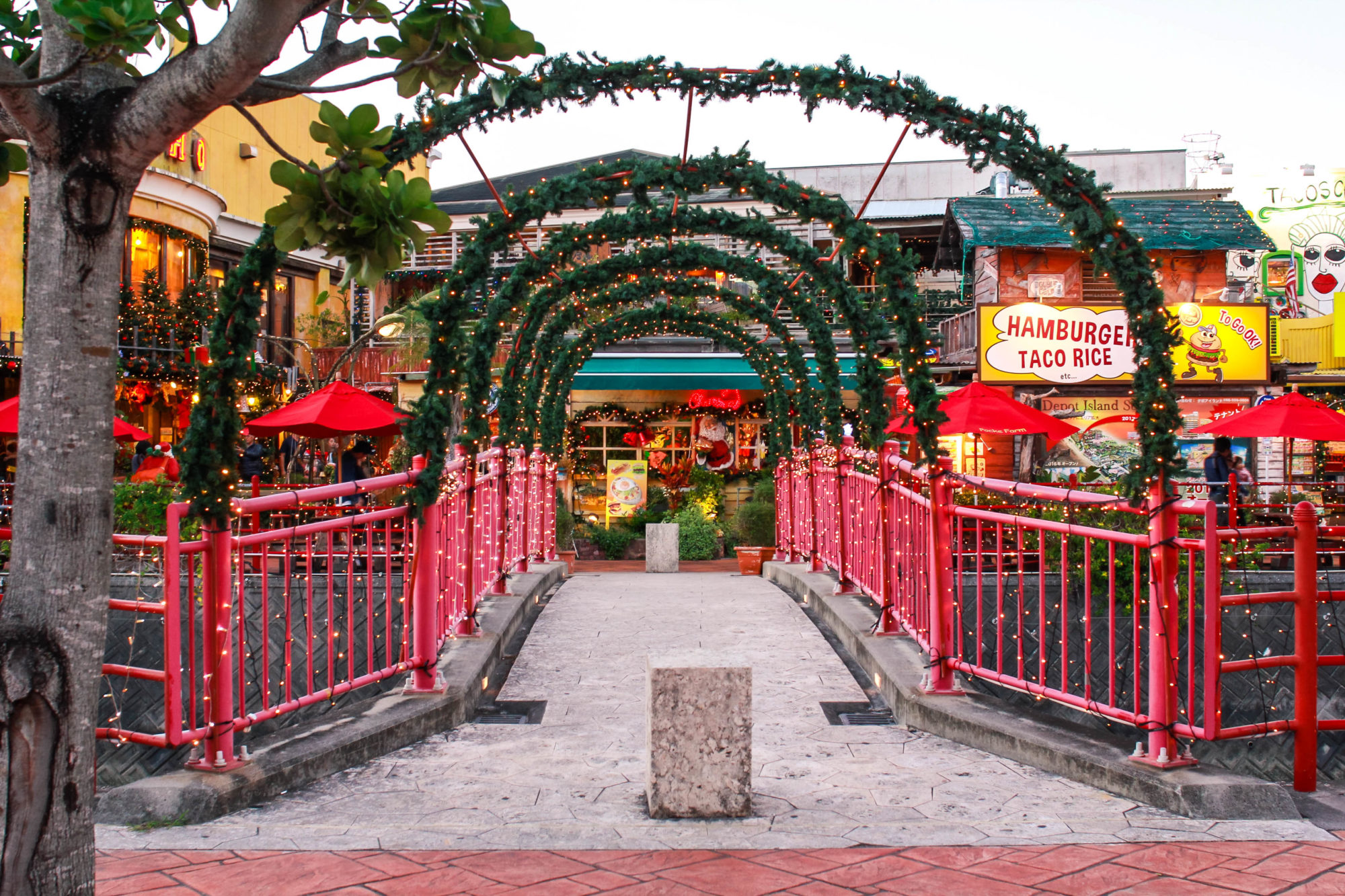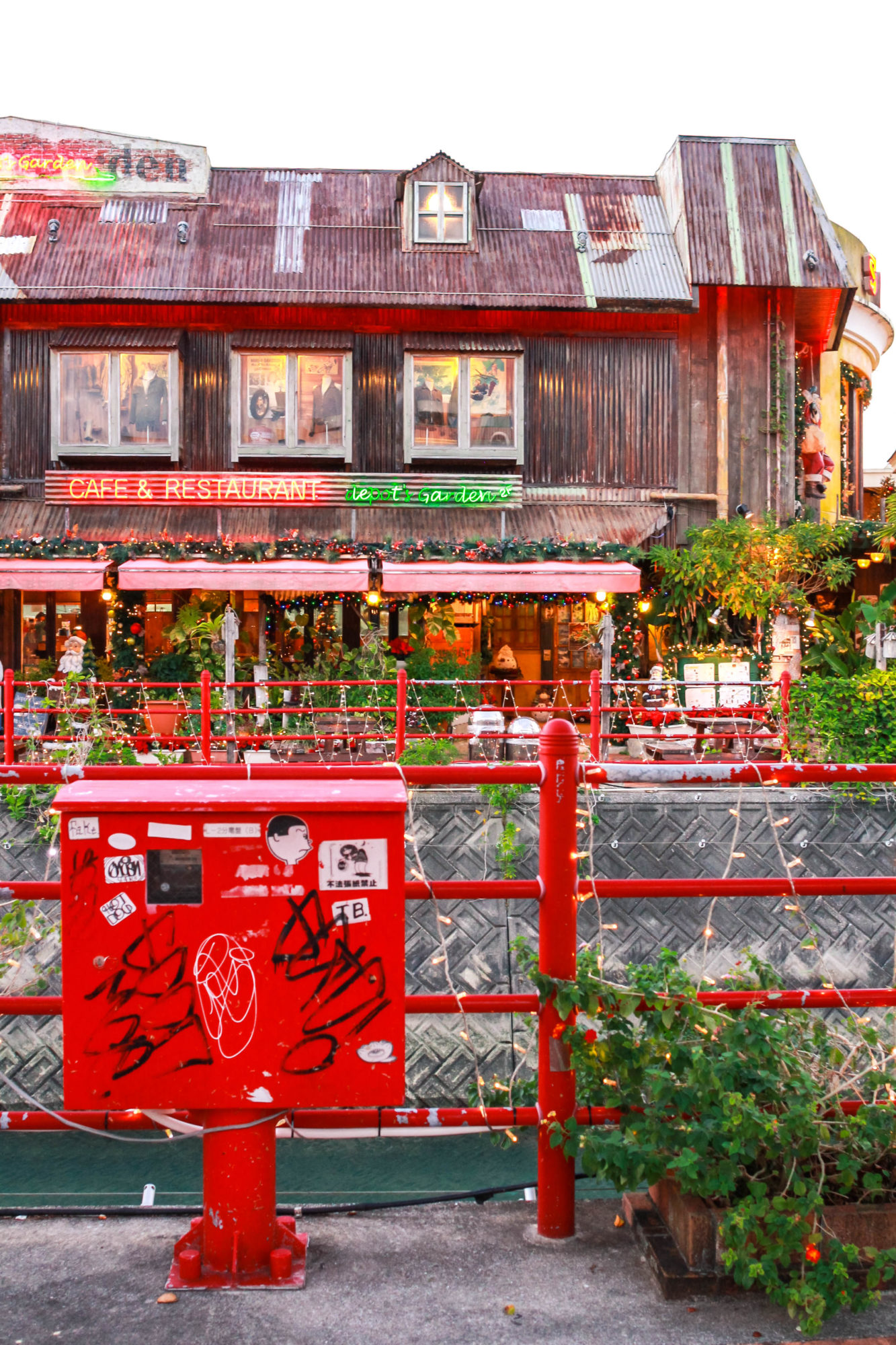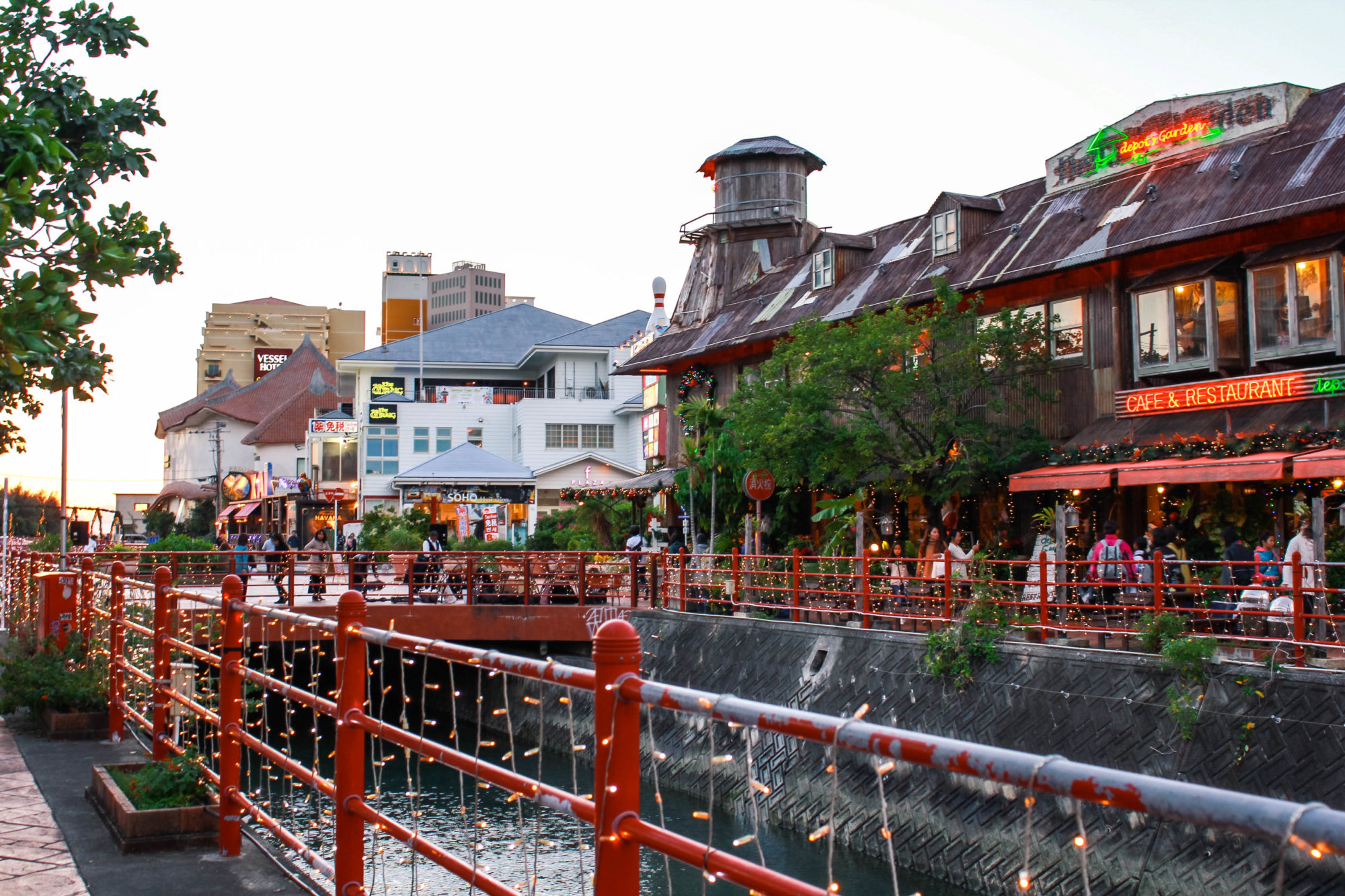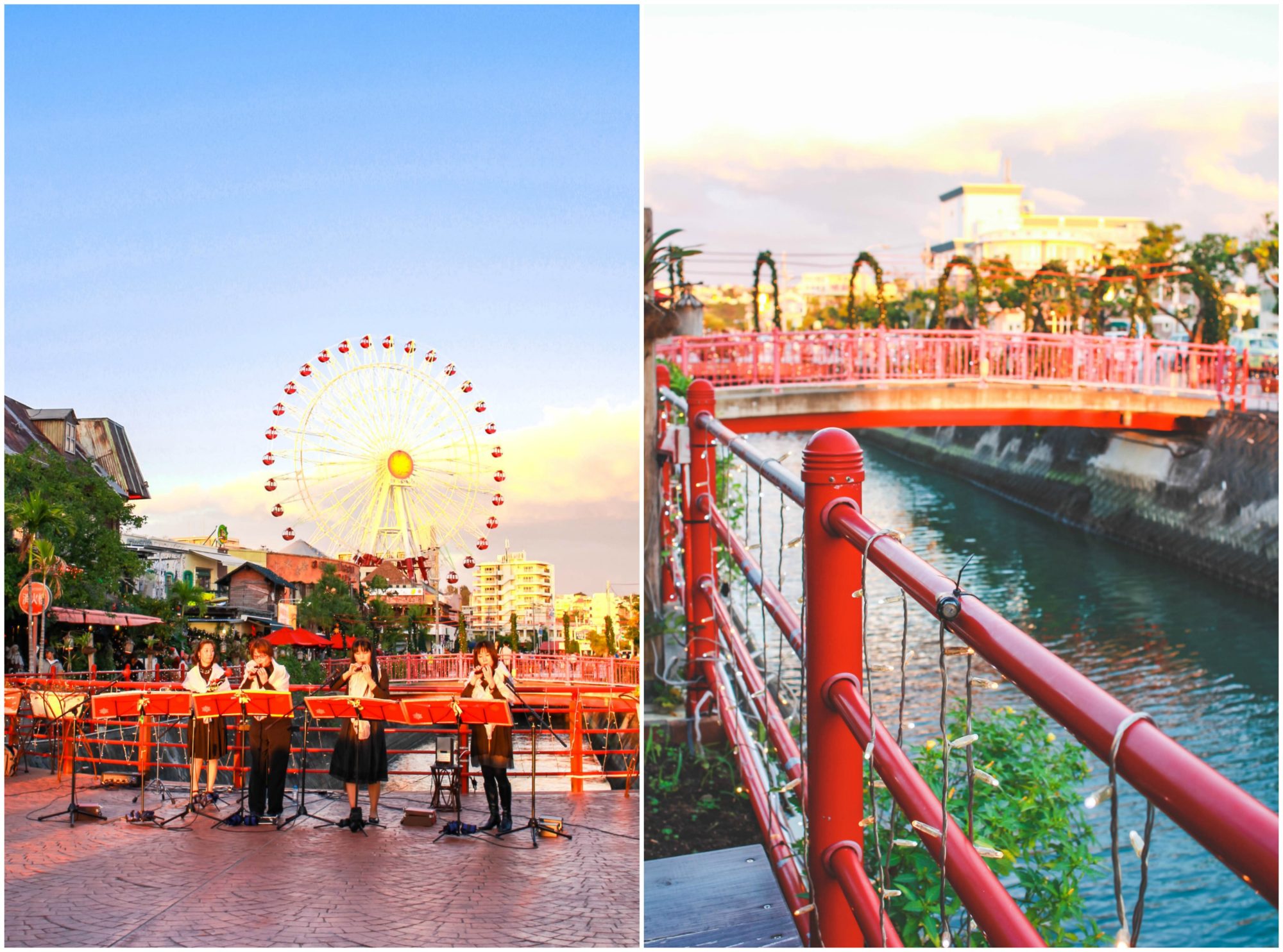 ^^ there was a group playing Christmas tunes on recorders! ^^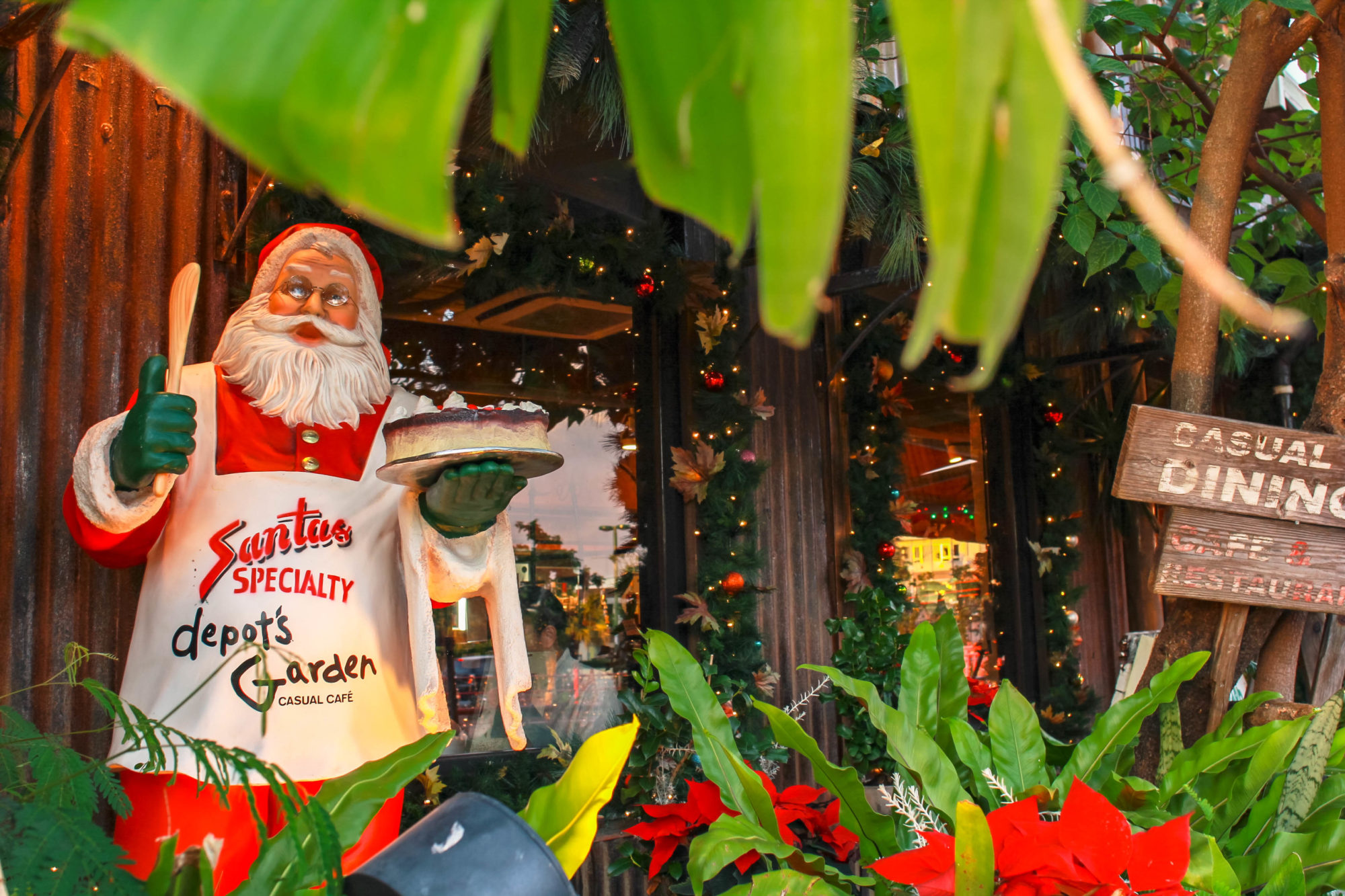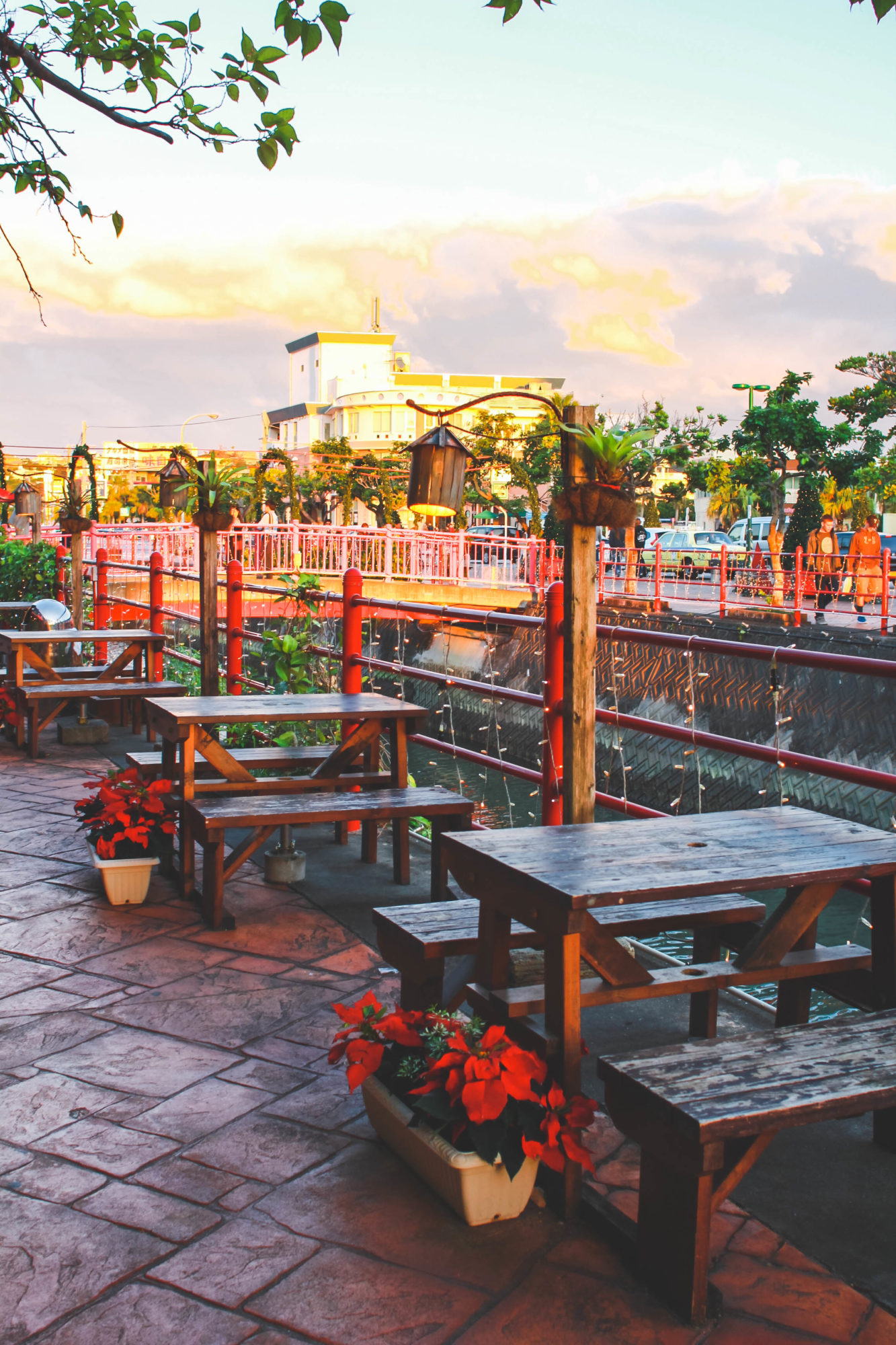 ^^ The poinsettias and the sunset makes this scene so dreamy! ^^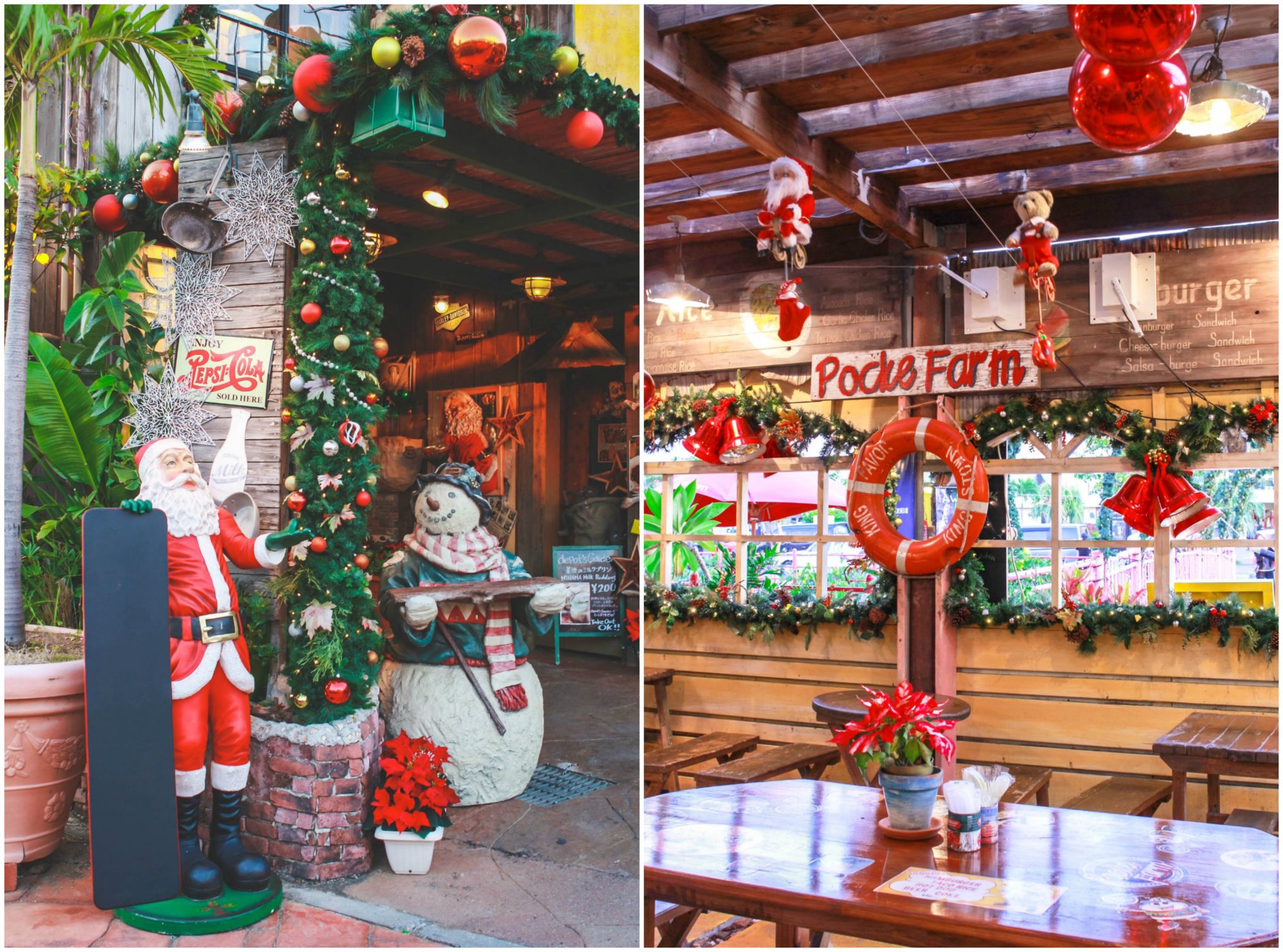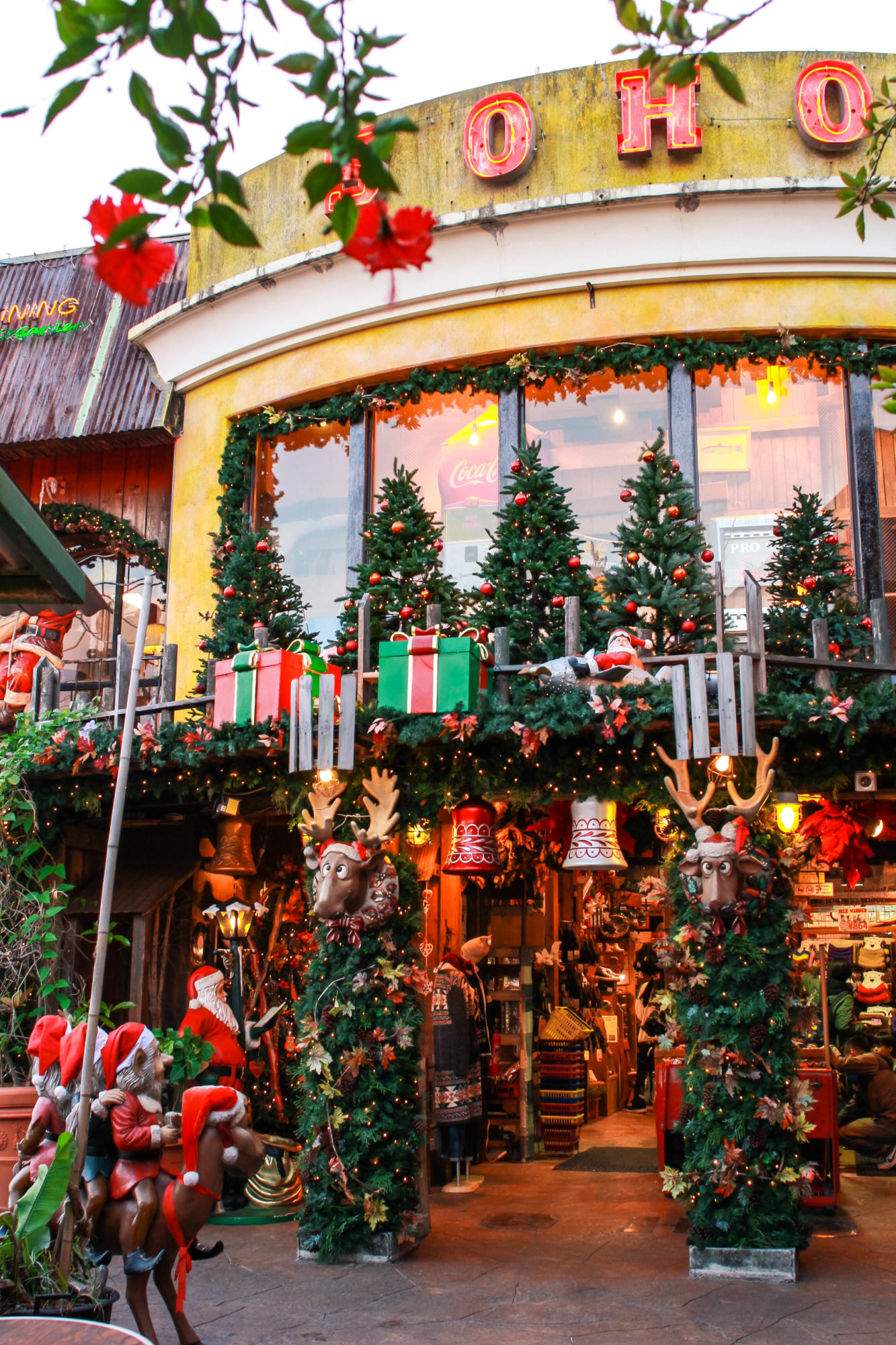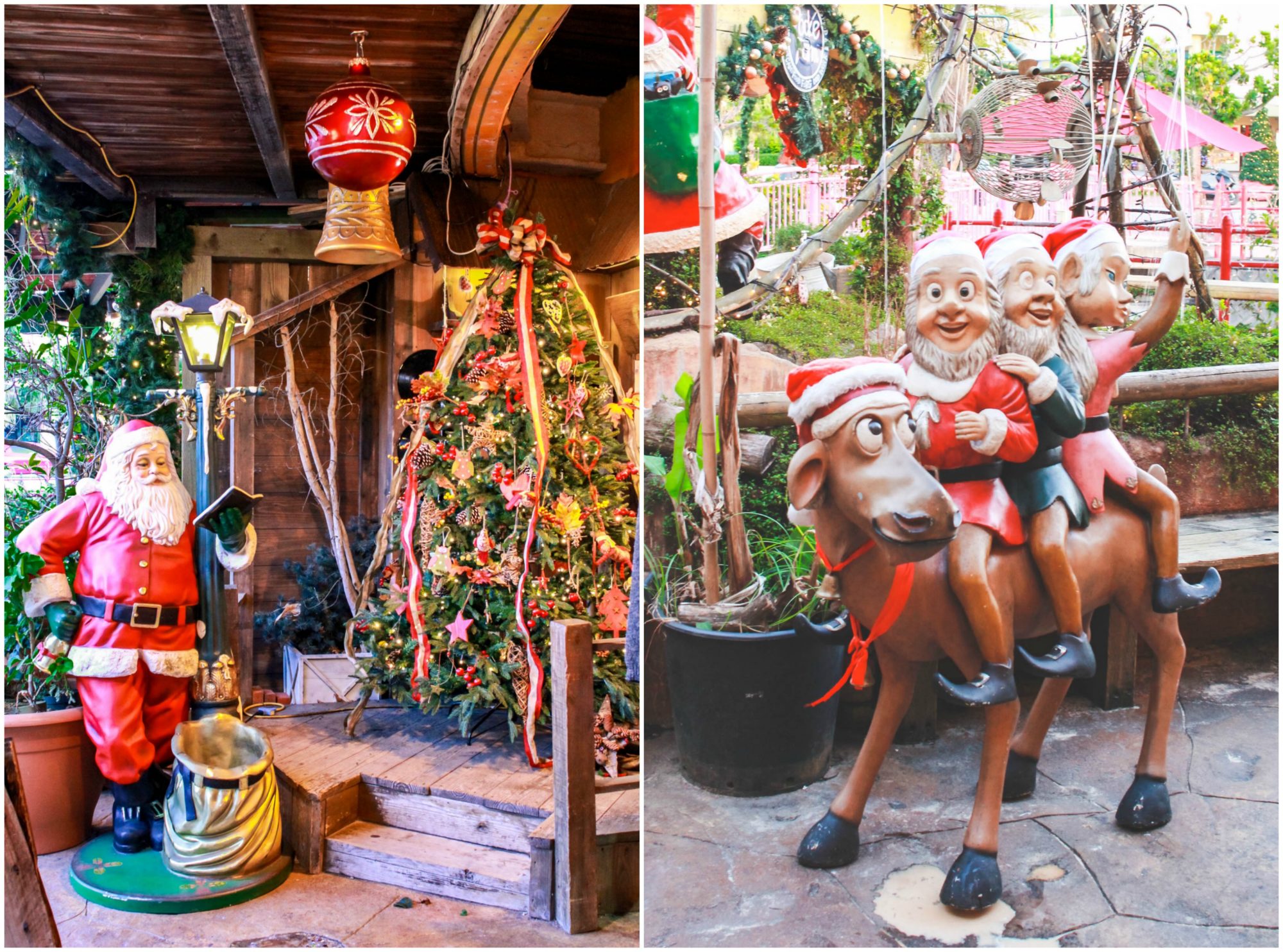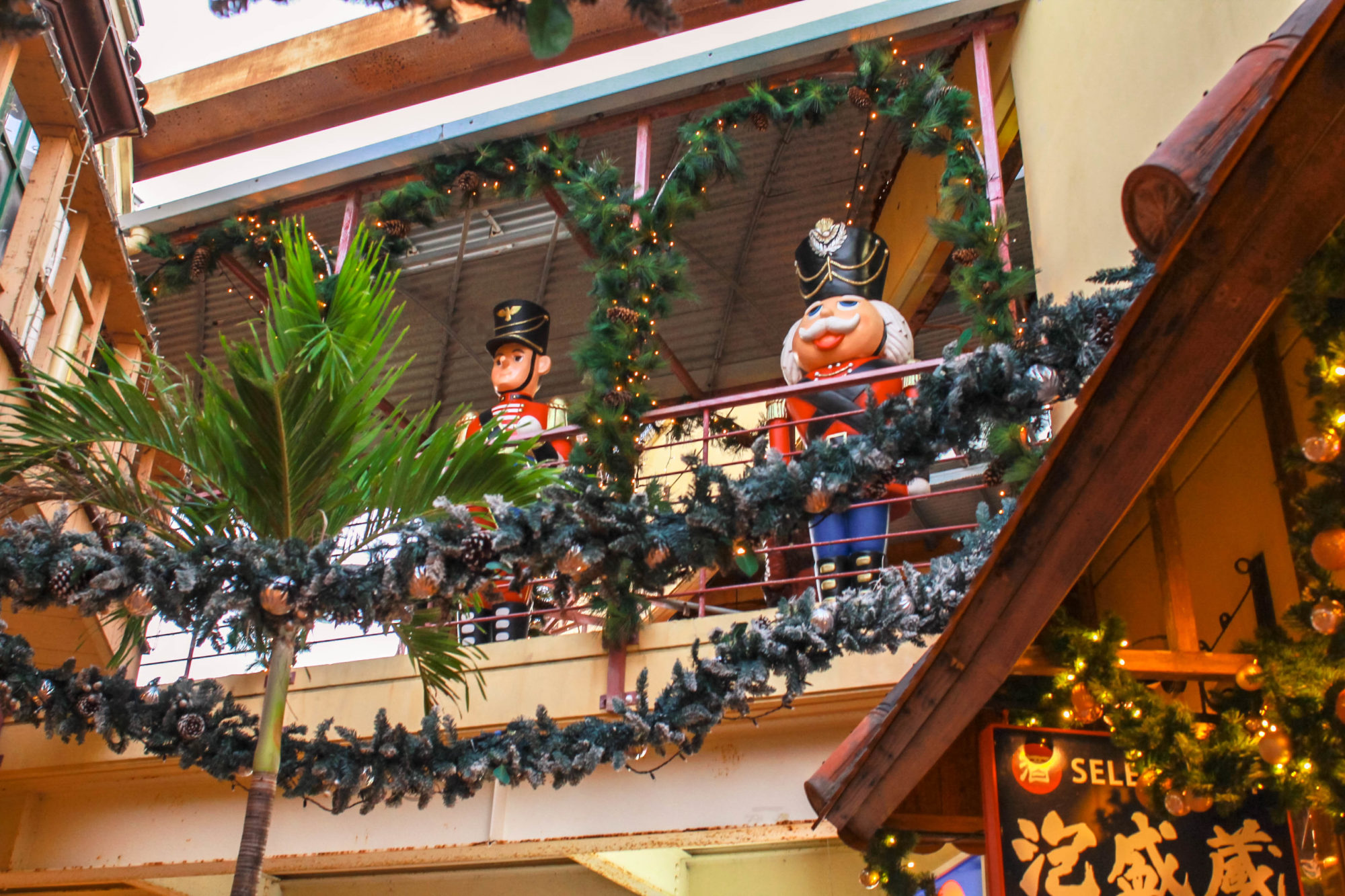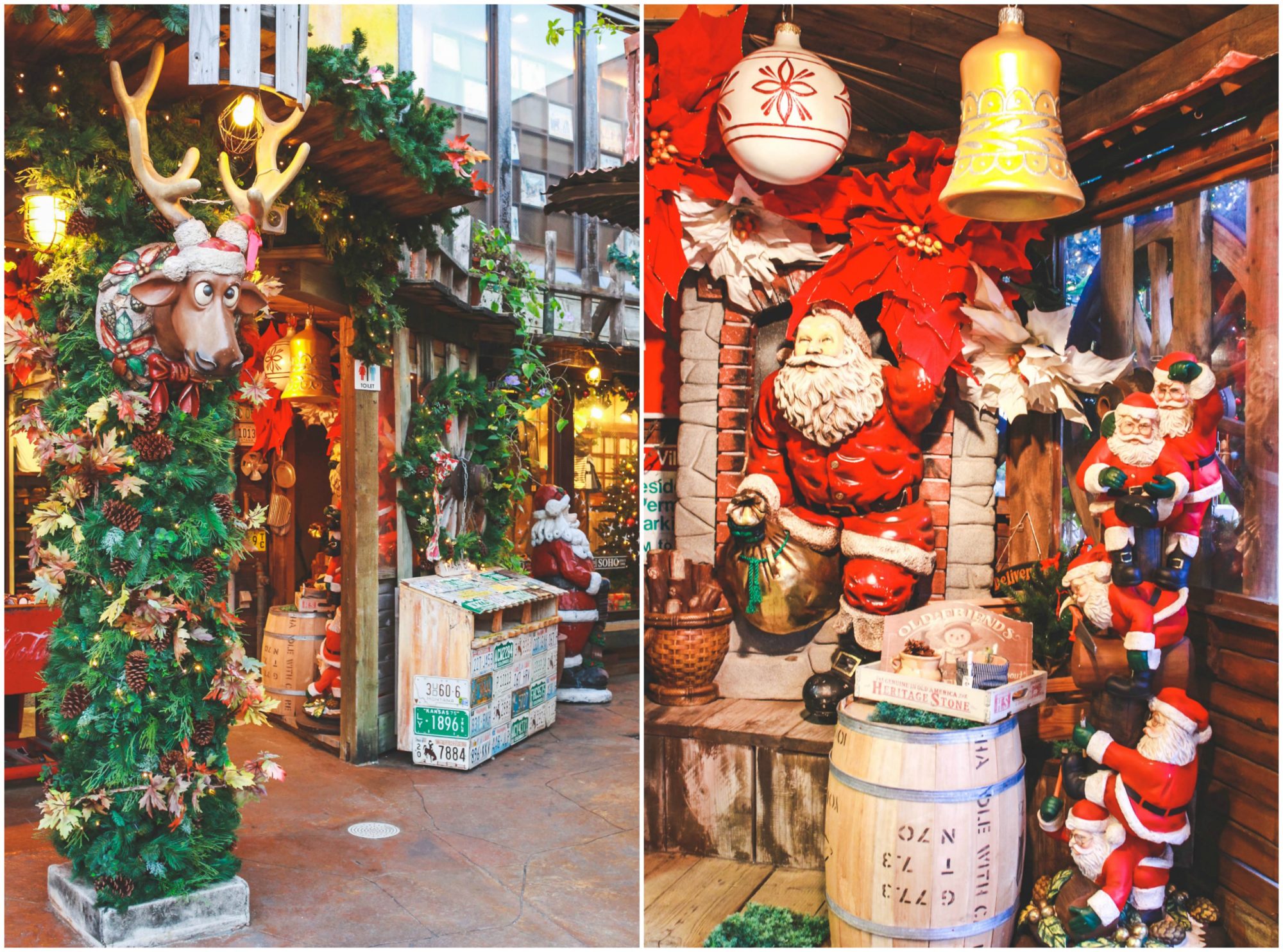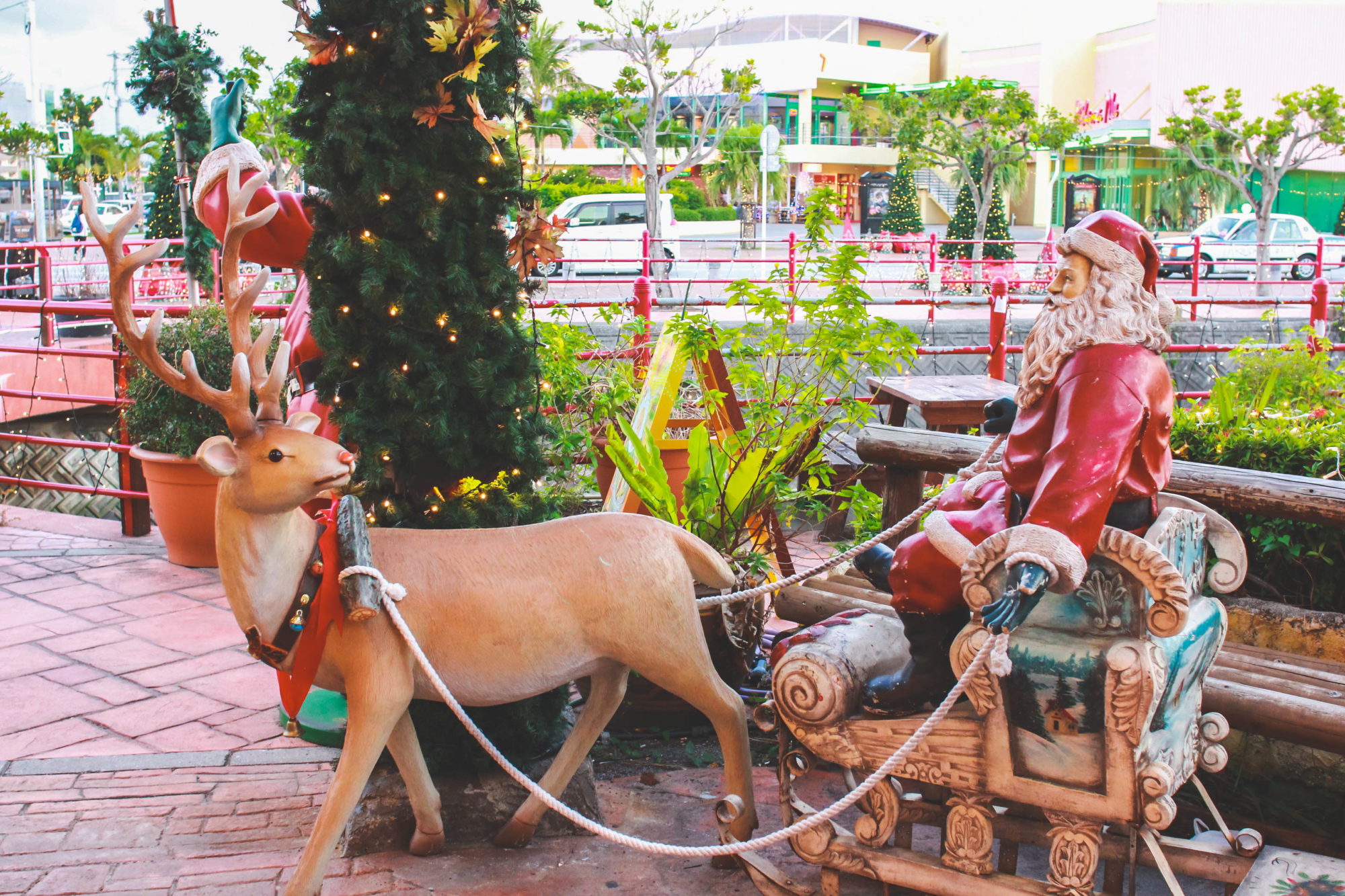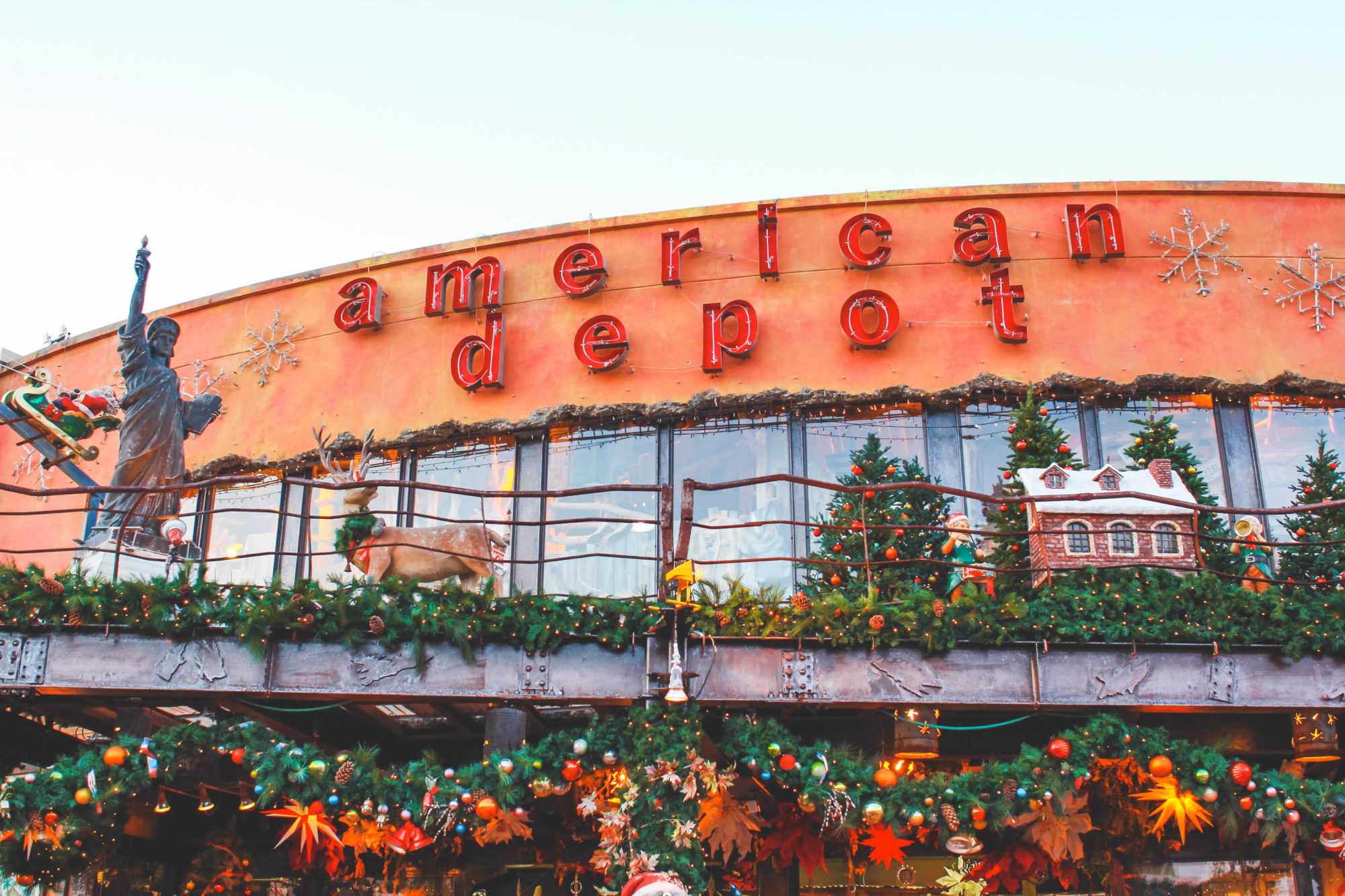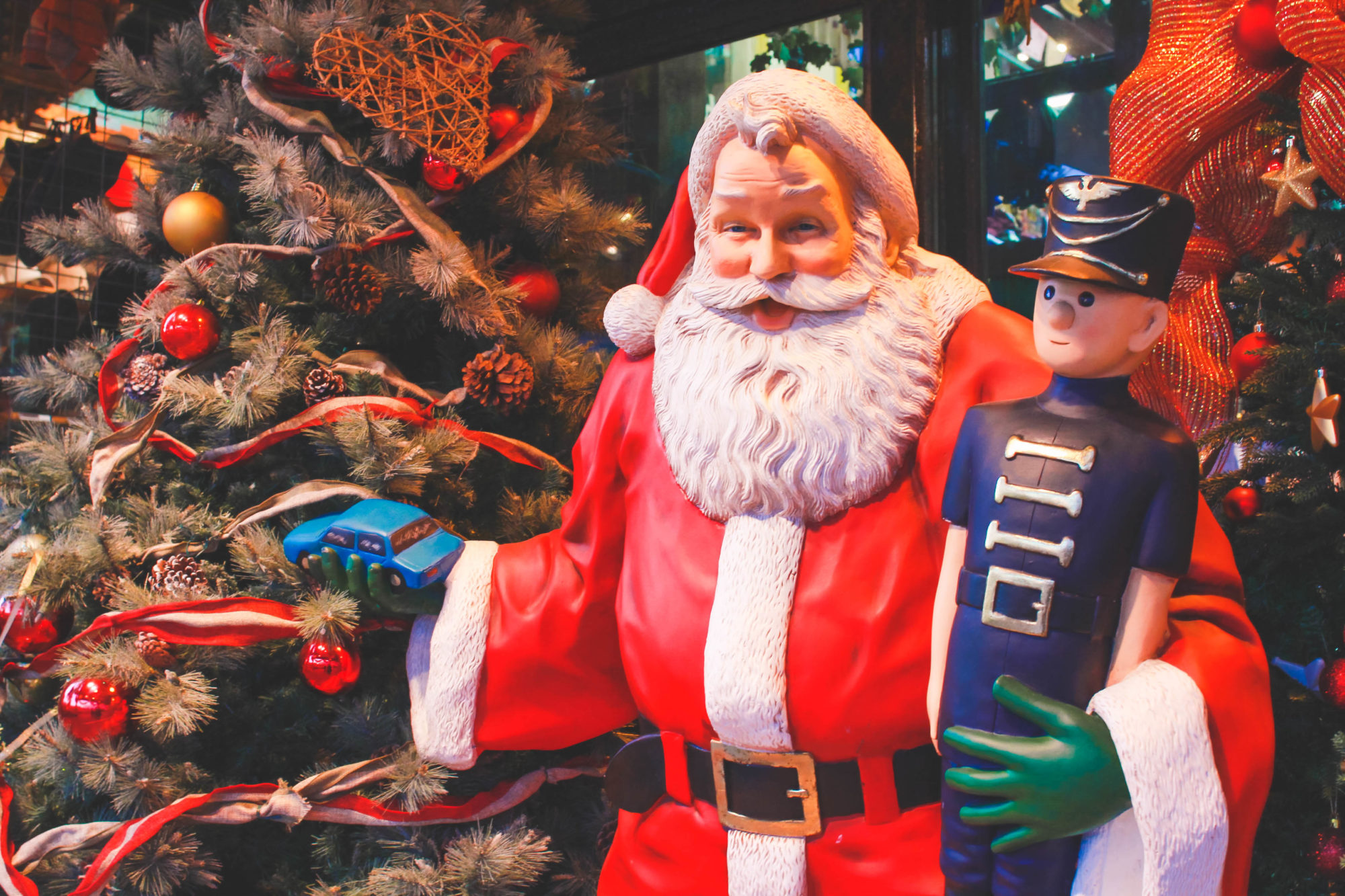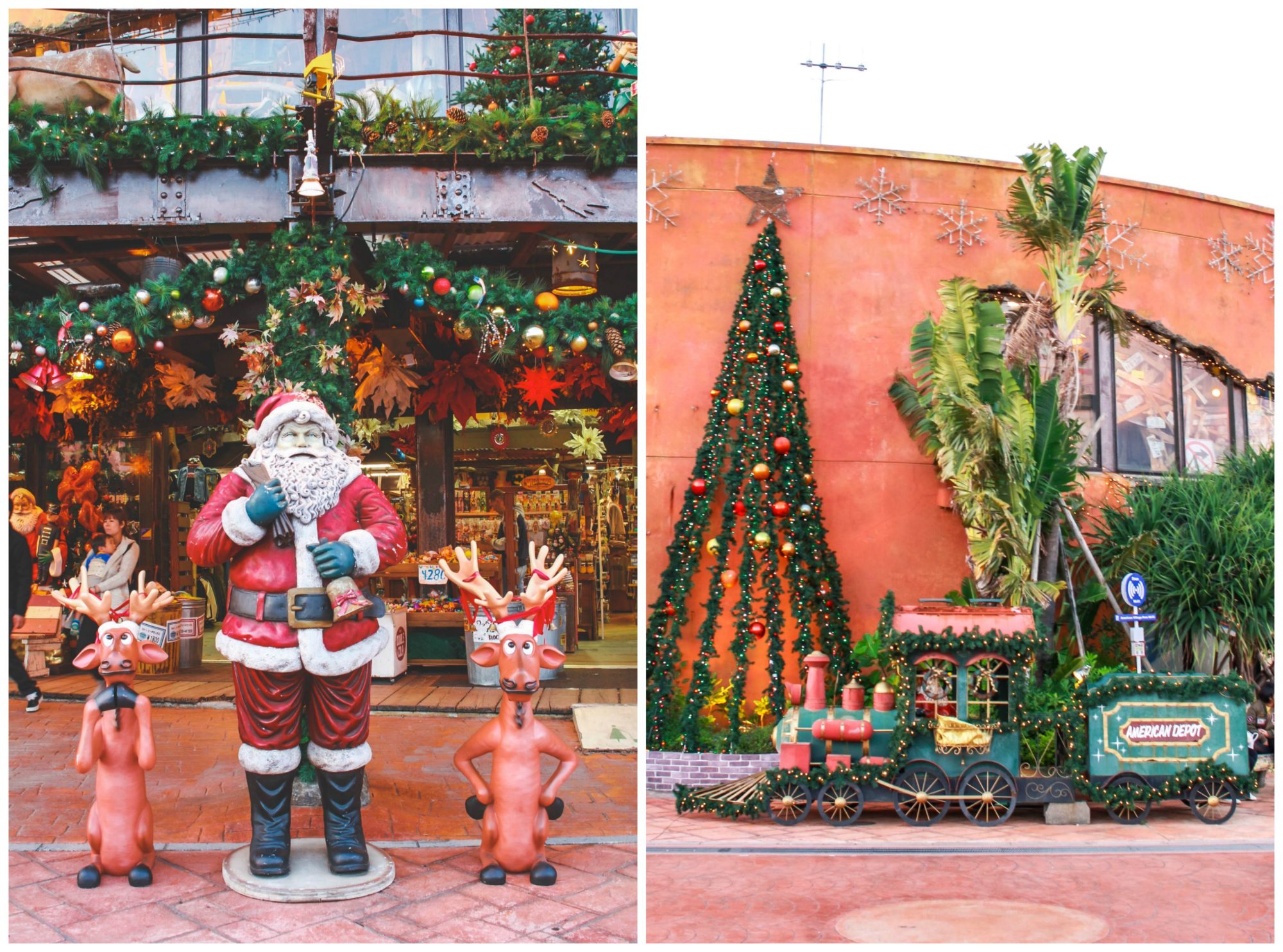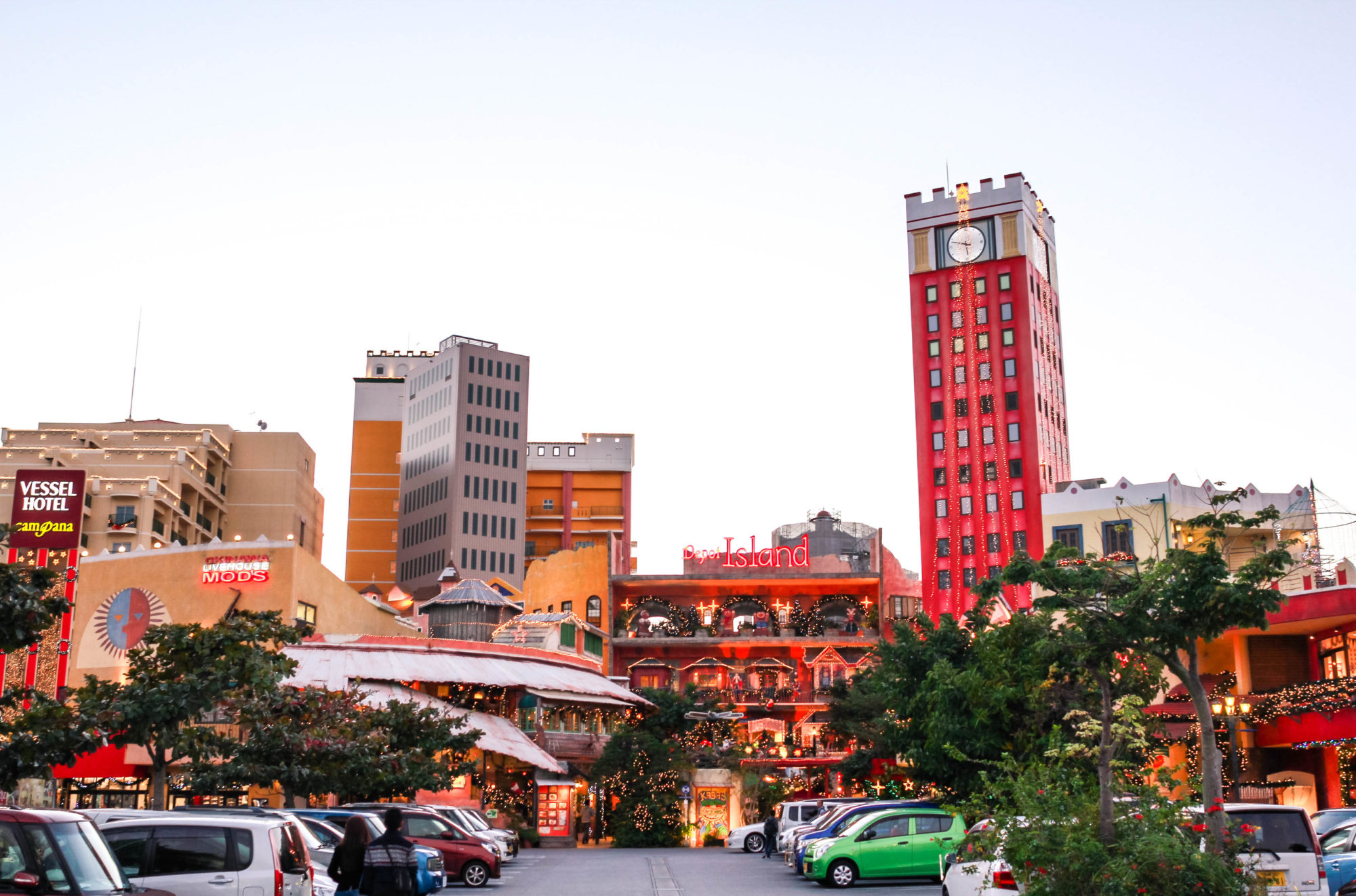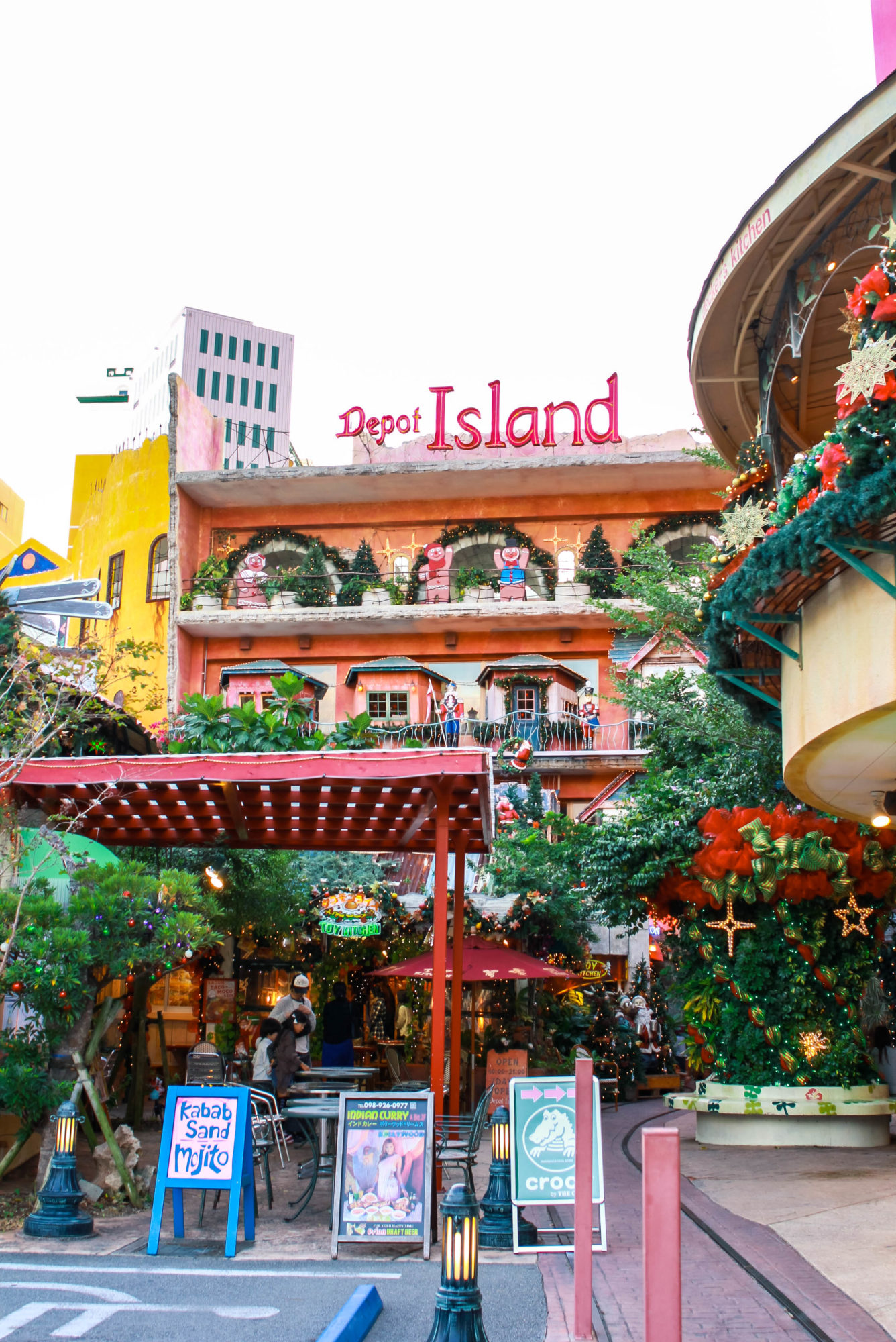 ^^ this building was my favorite! But it was so hard to find a good angle to photograph it! ^^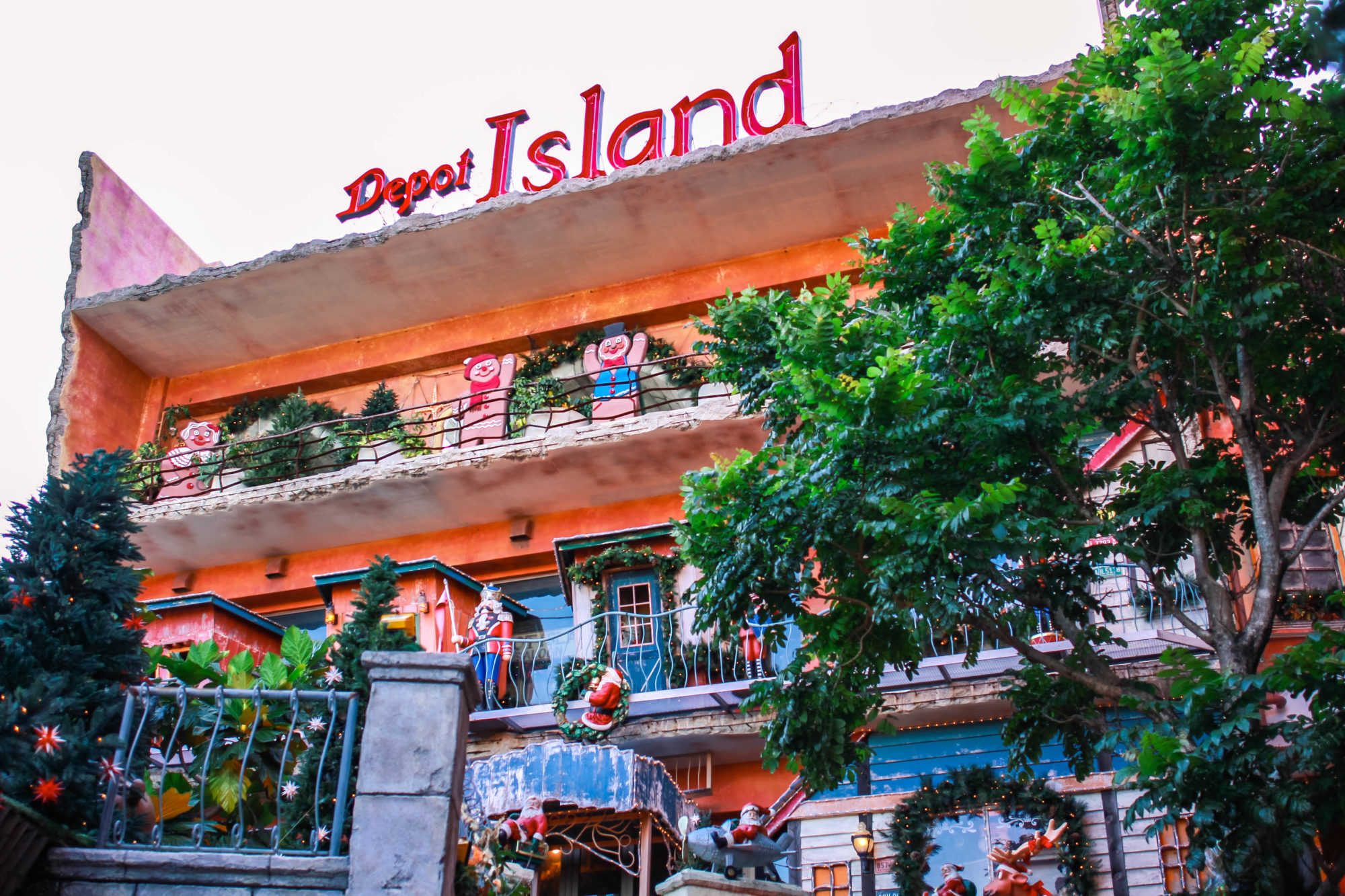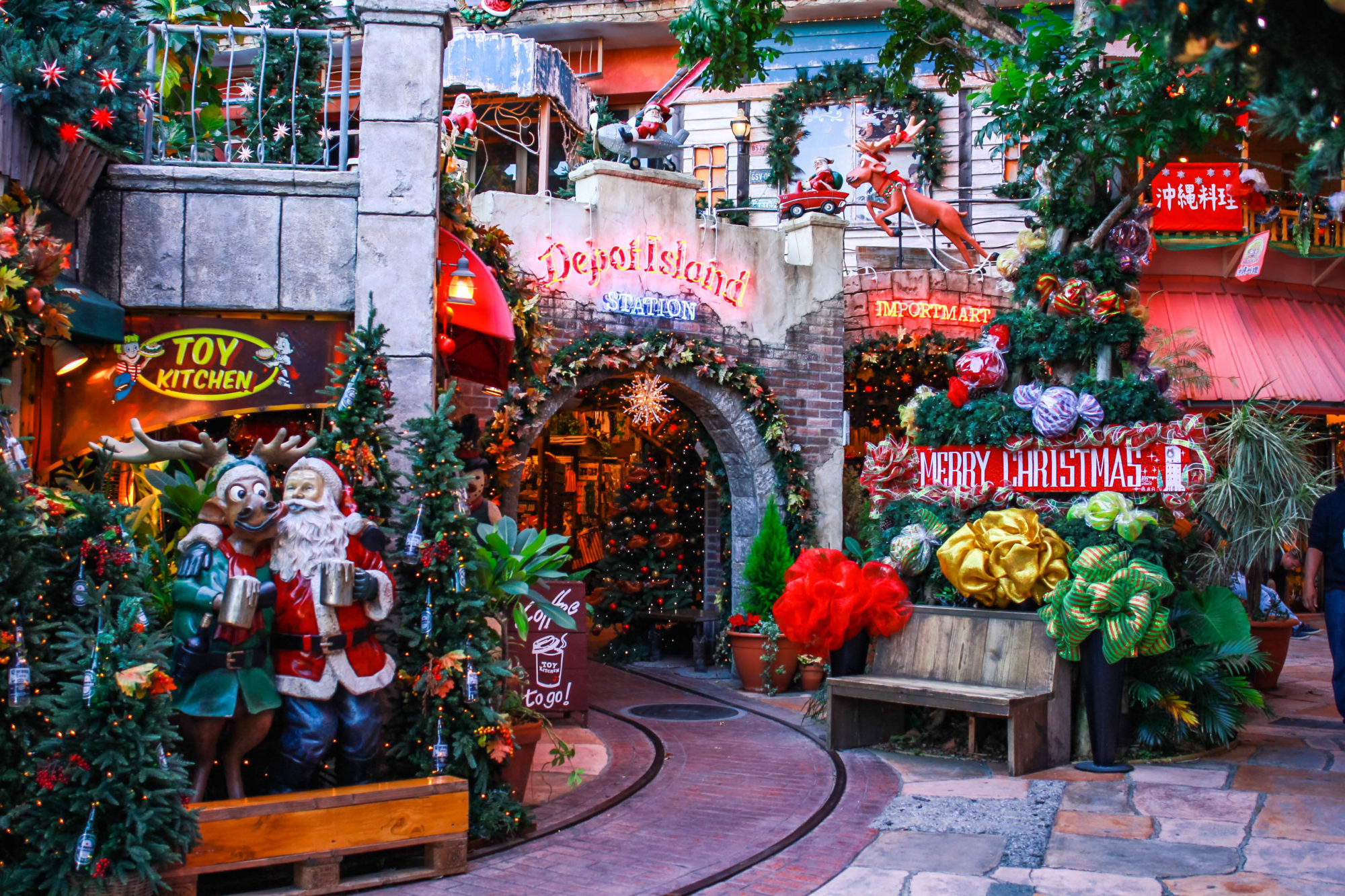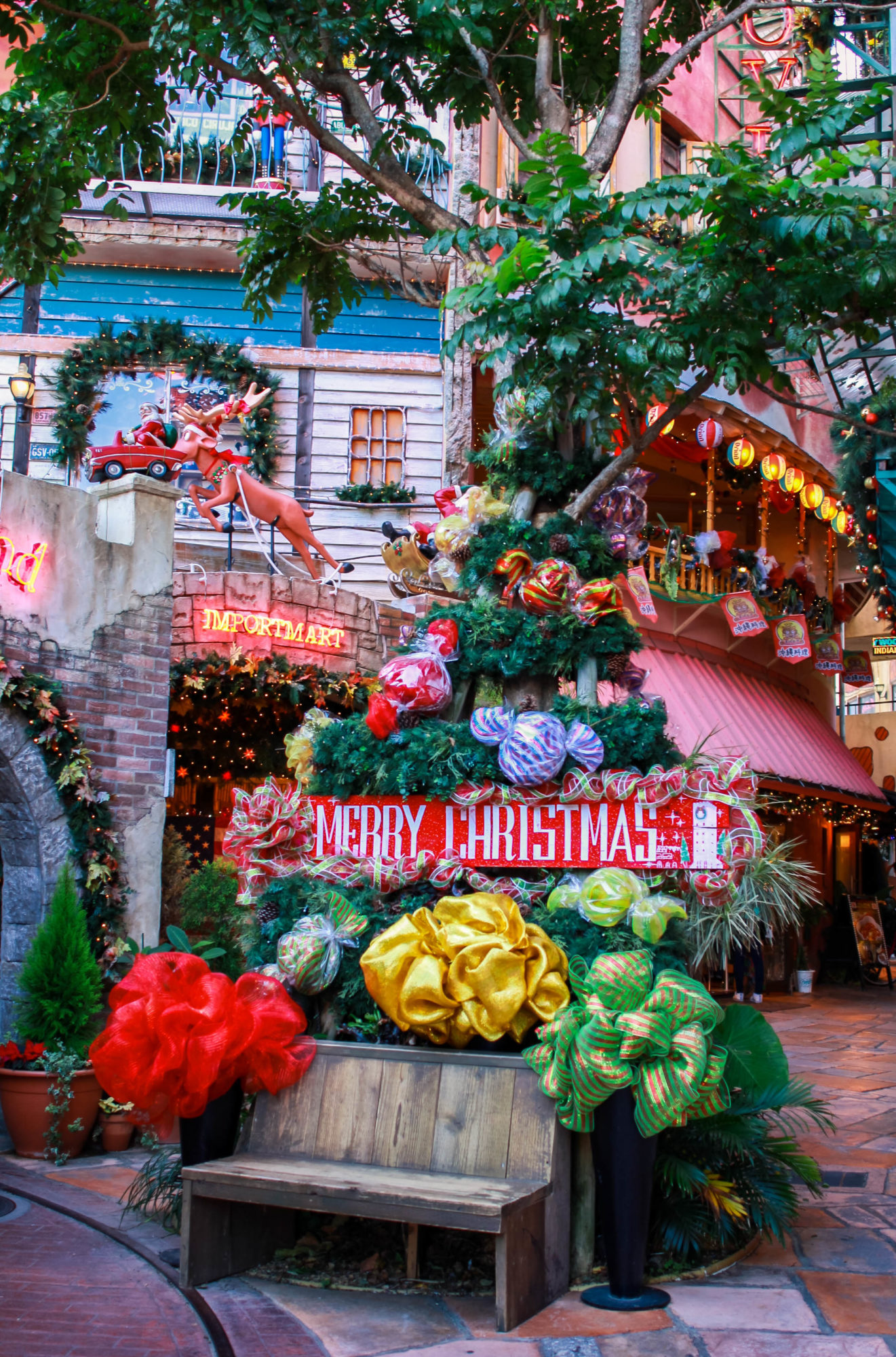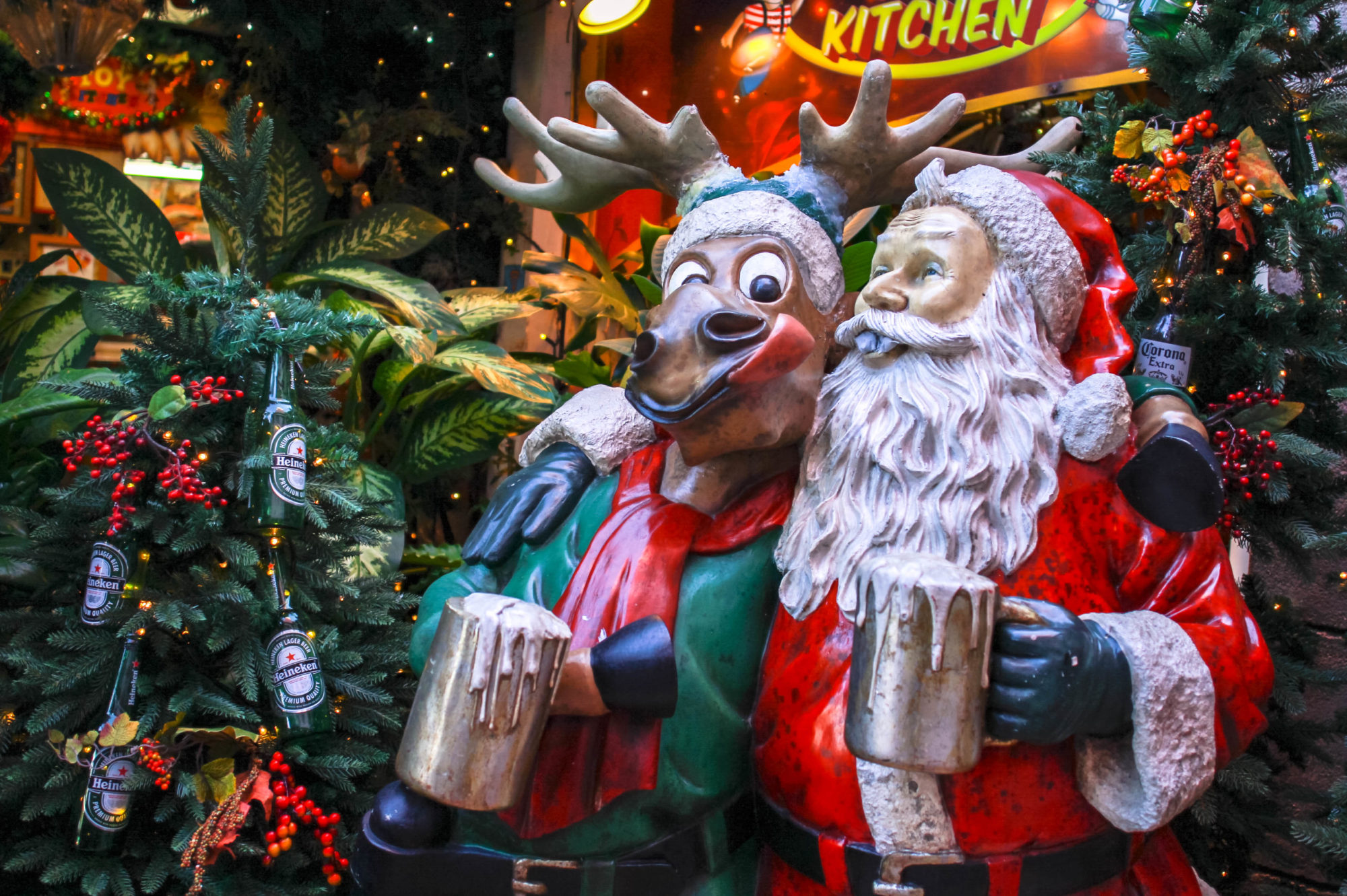 ^^ How cuuute are these drinkin' buddies!! Also, I loved the beer trees in the back! ^^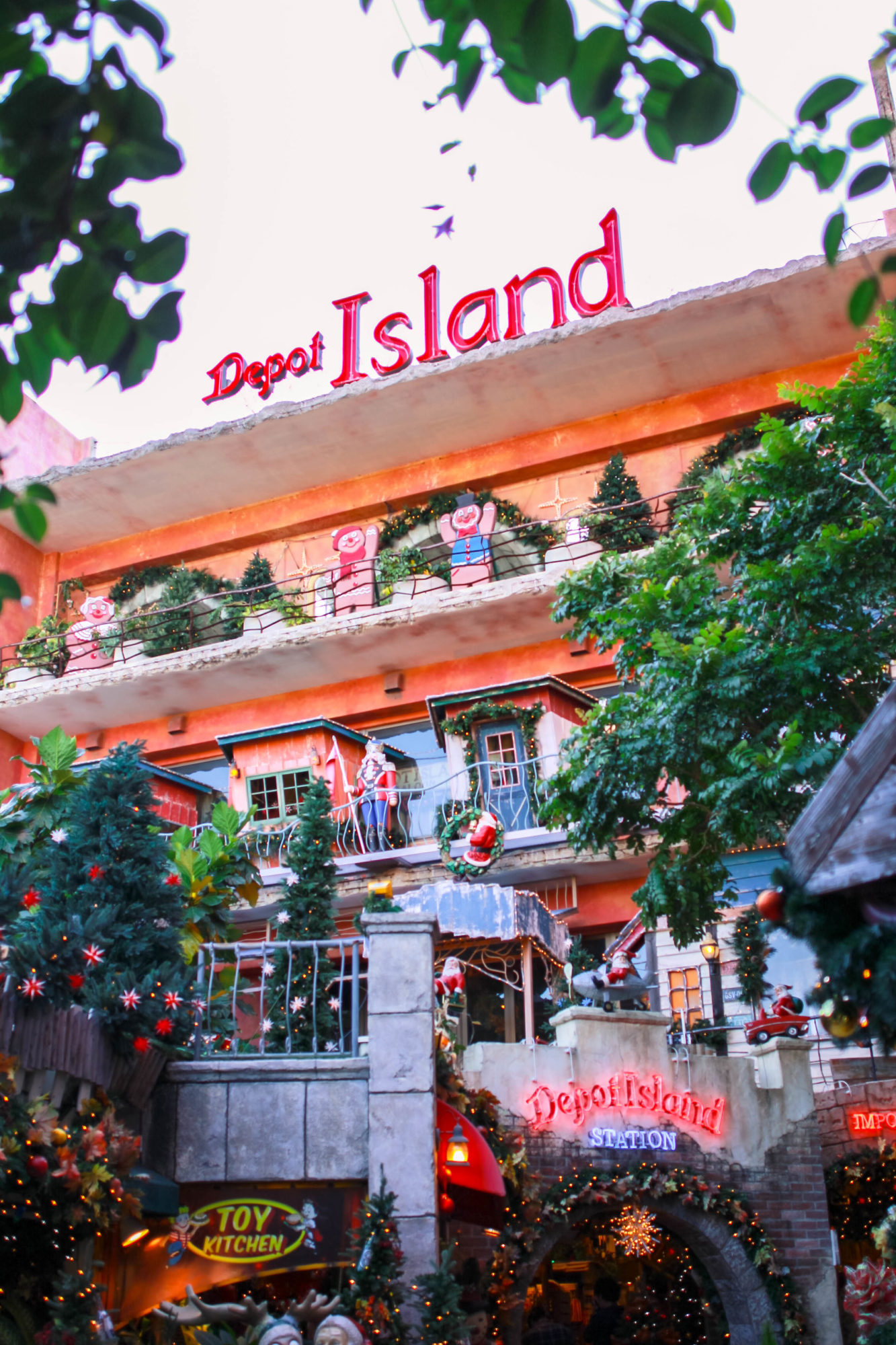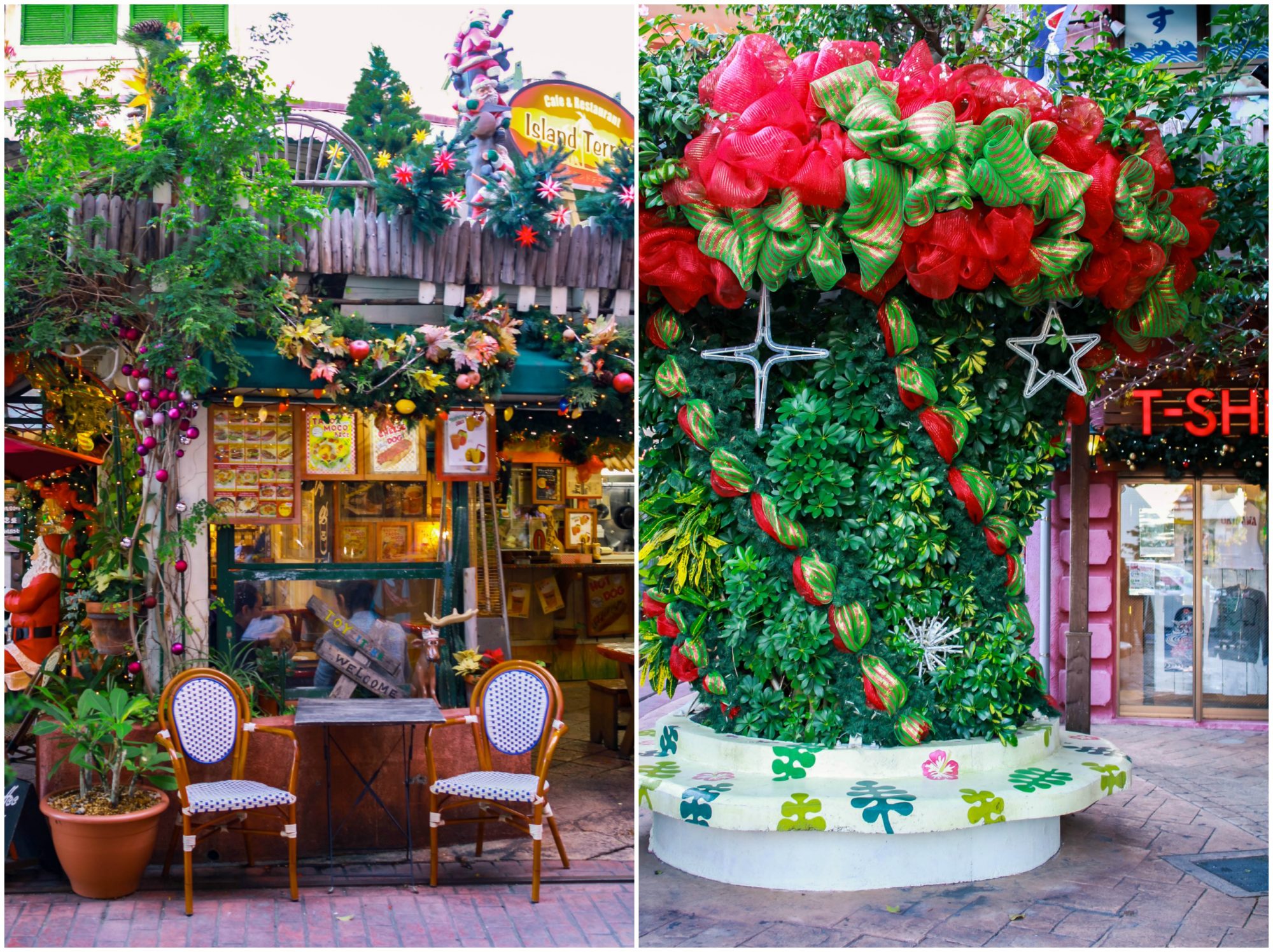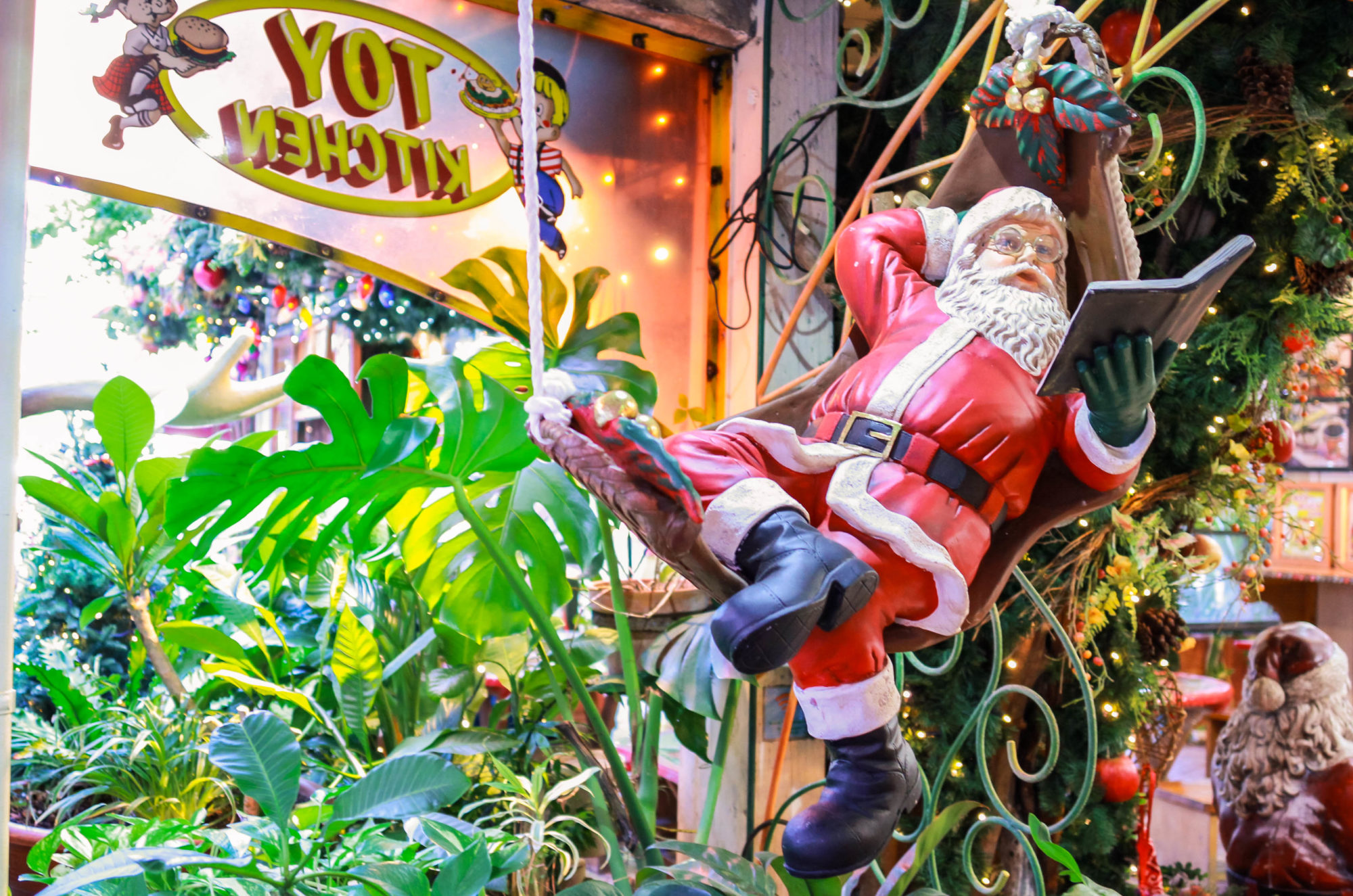 ^^ there were soo many Santa's, I kind of wish I had counted them! This is one of my faves! ^^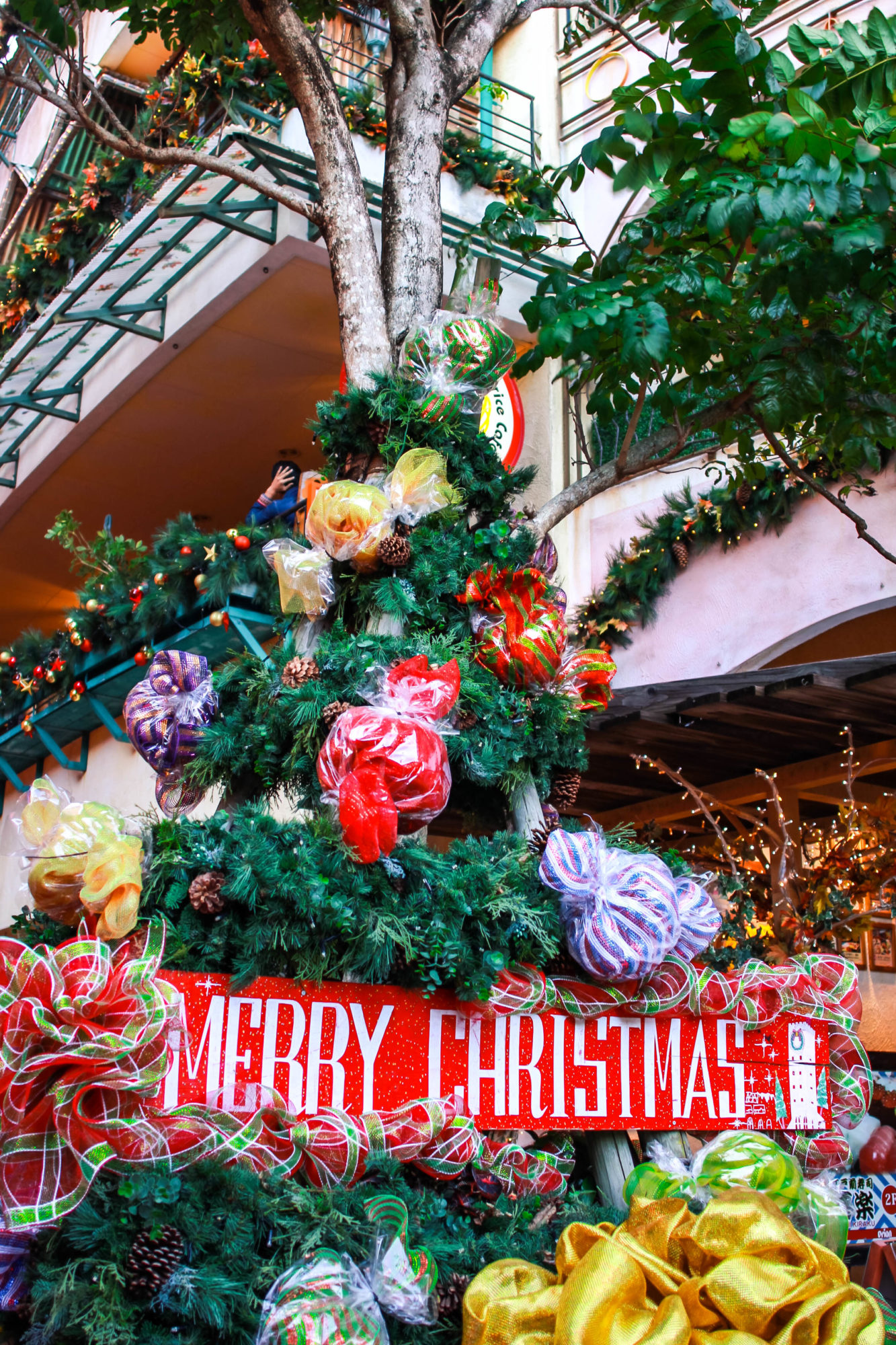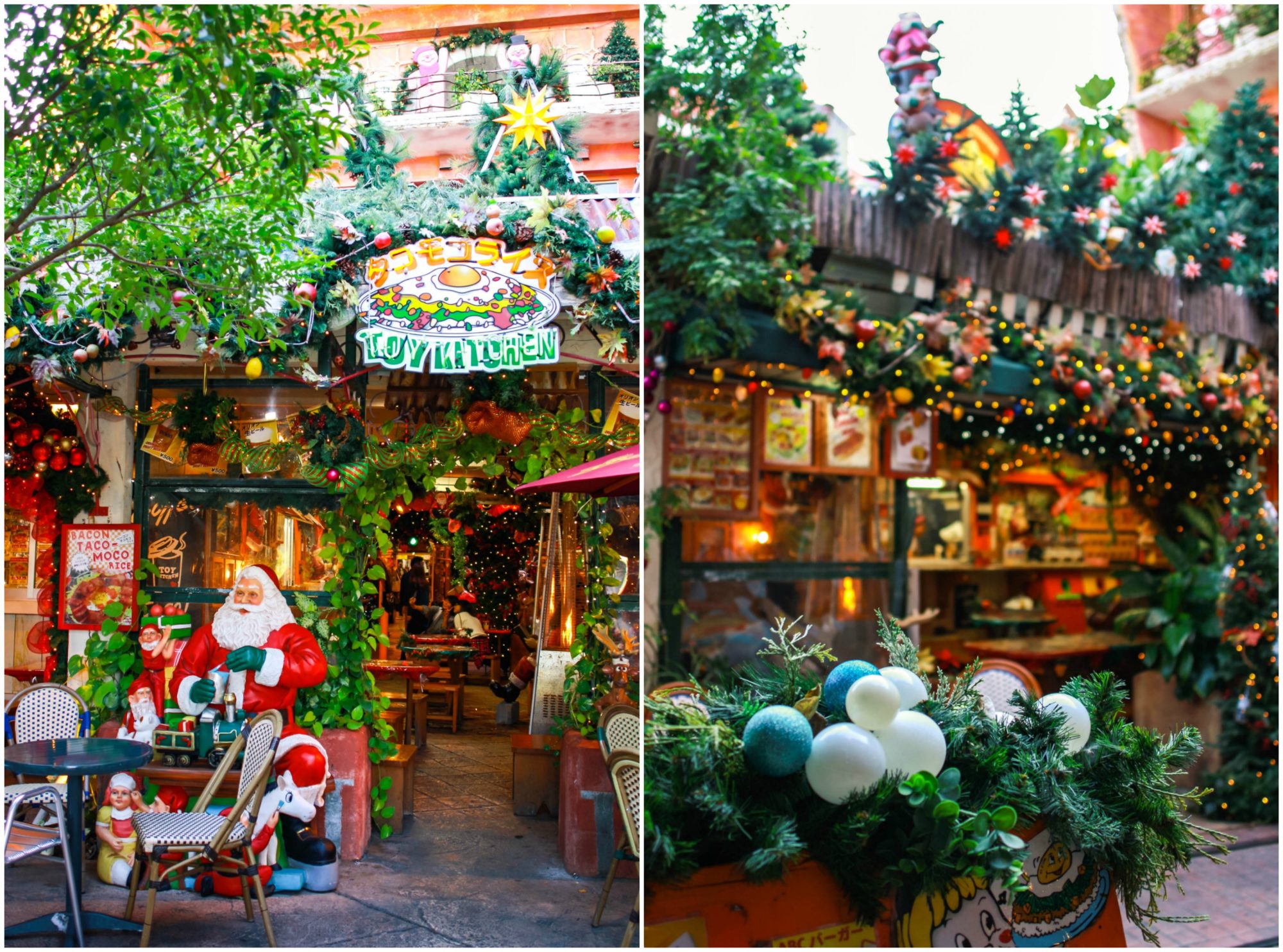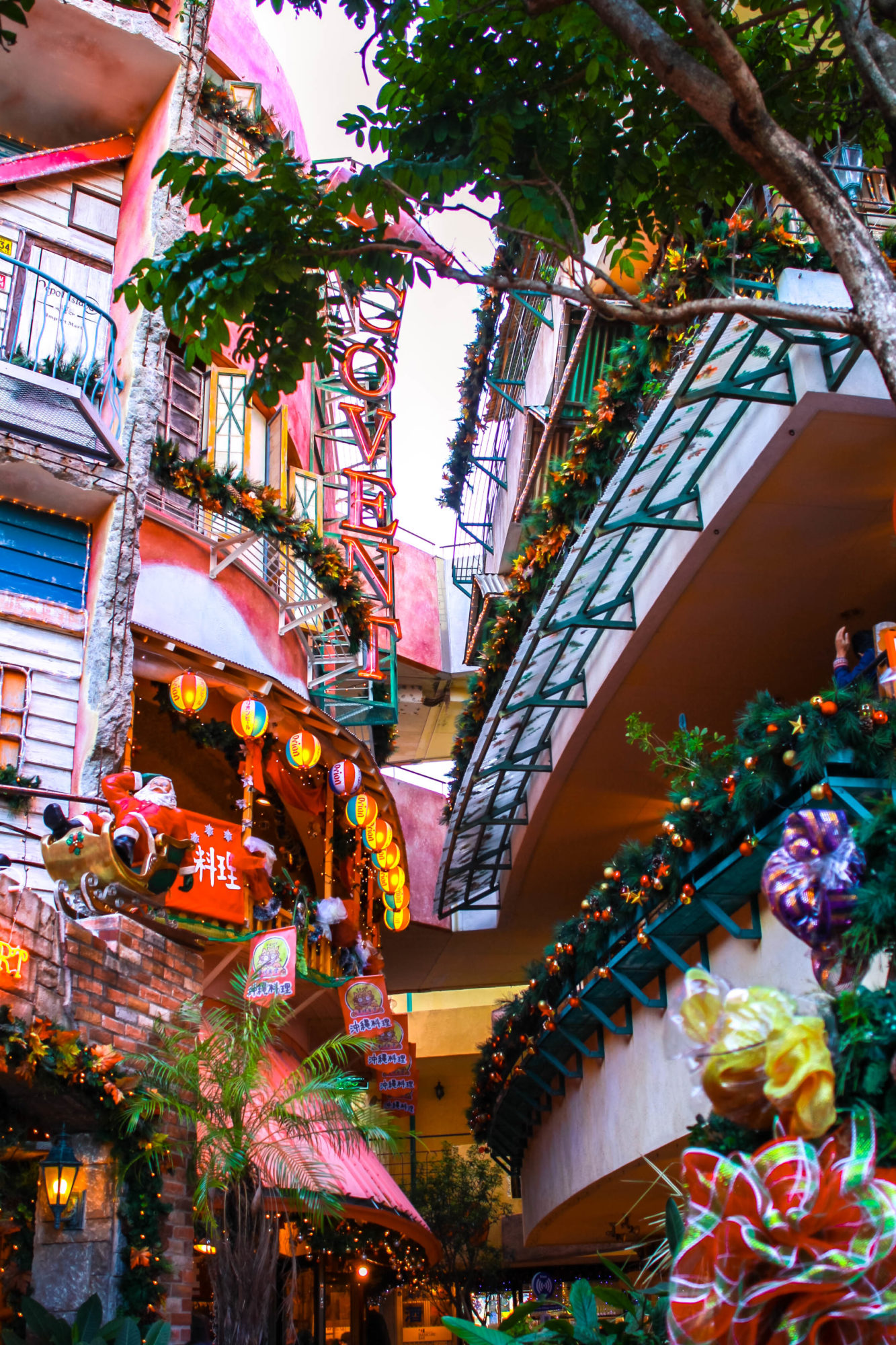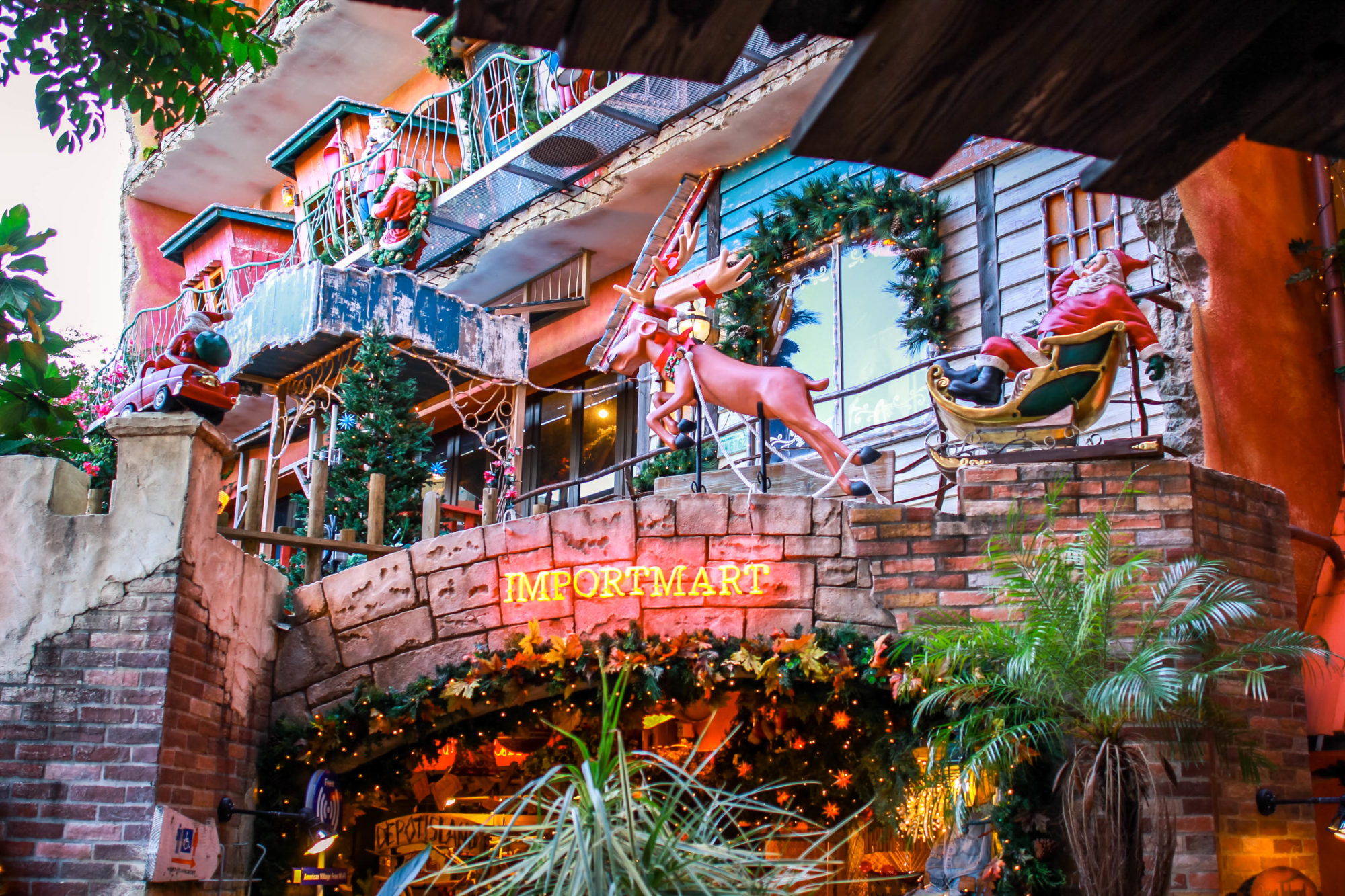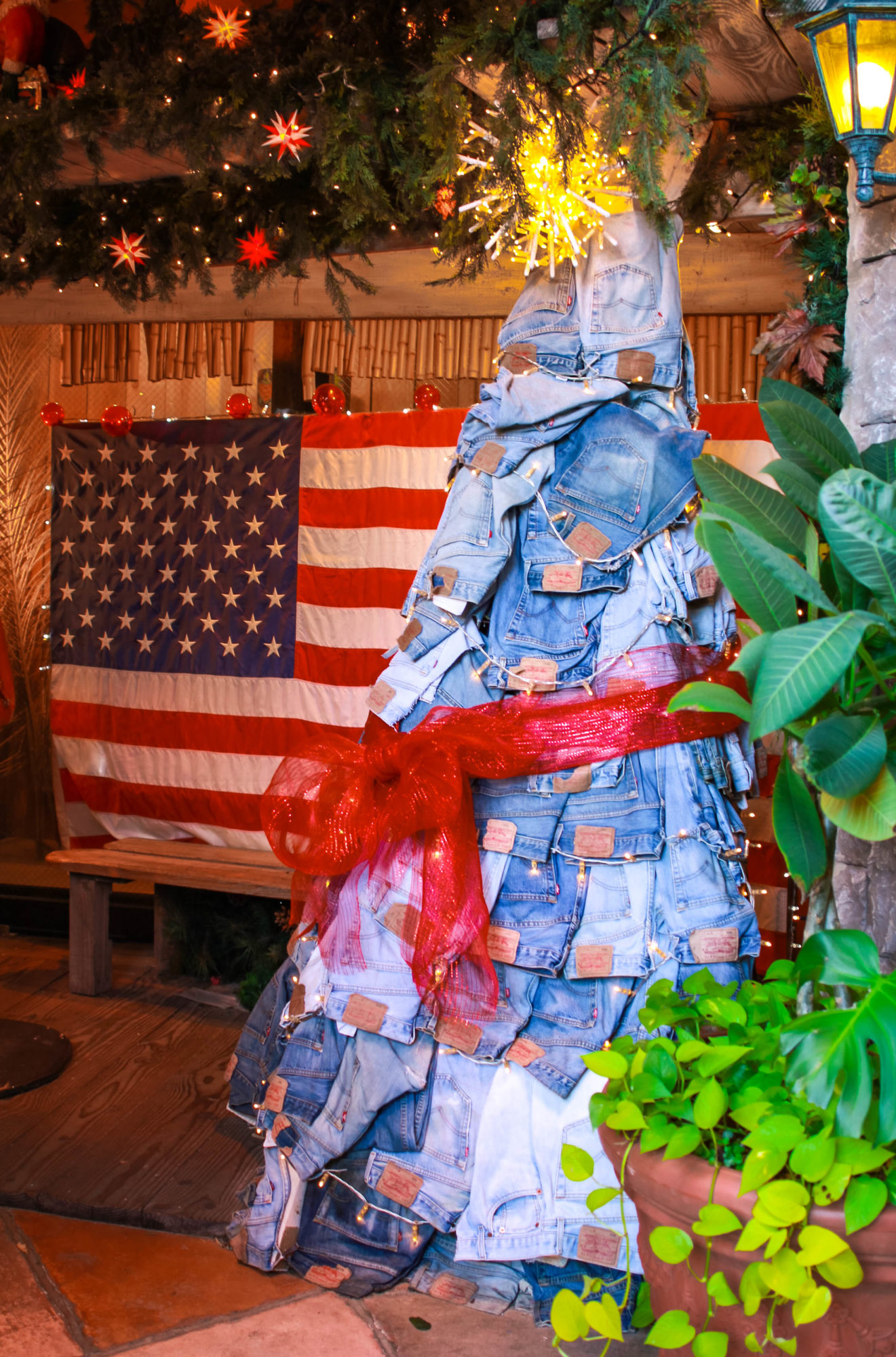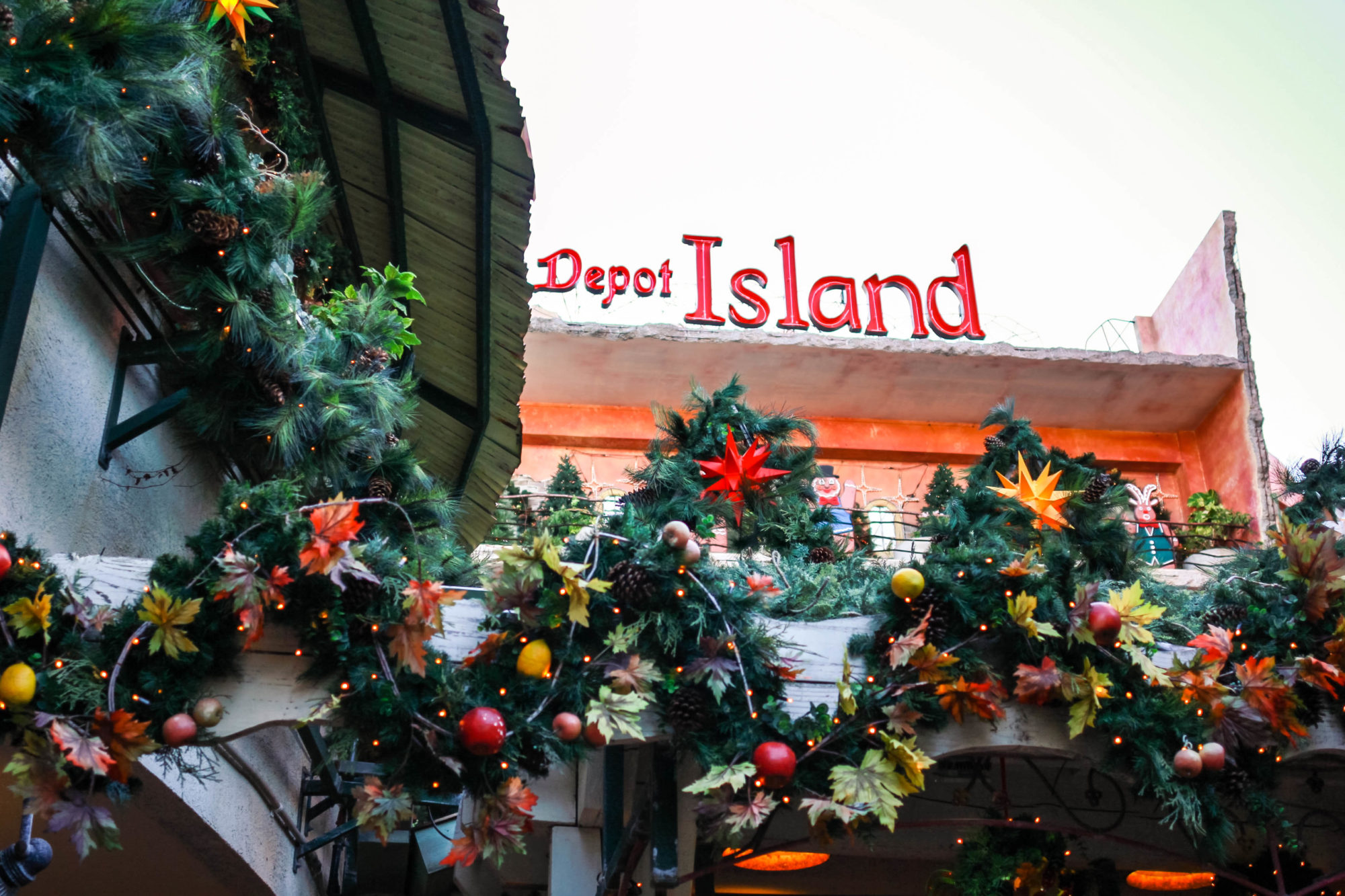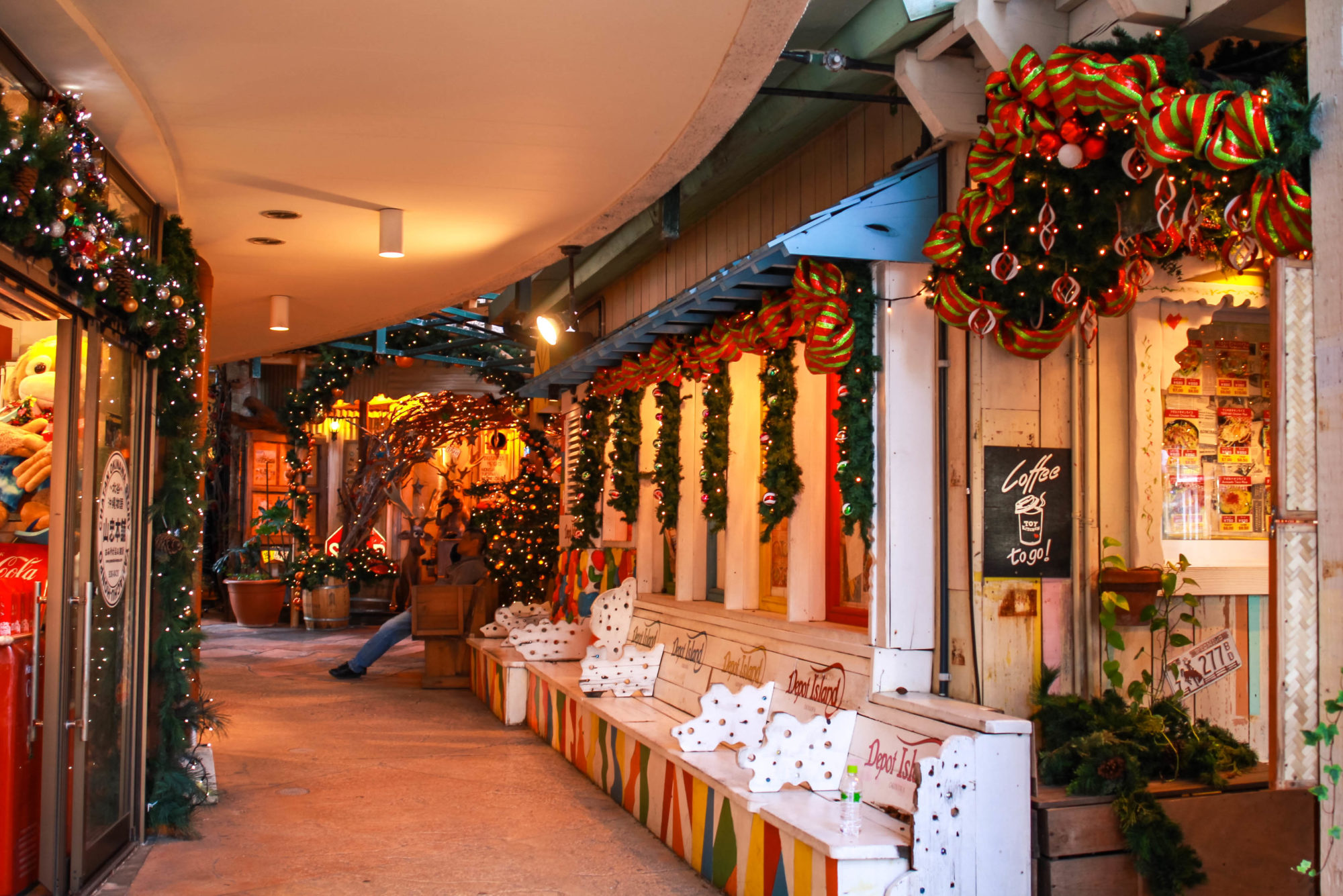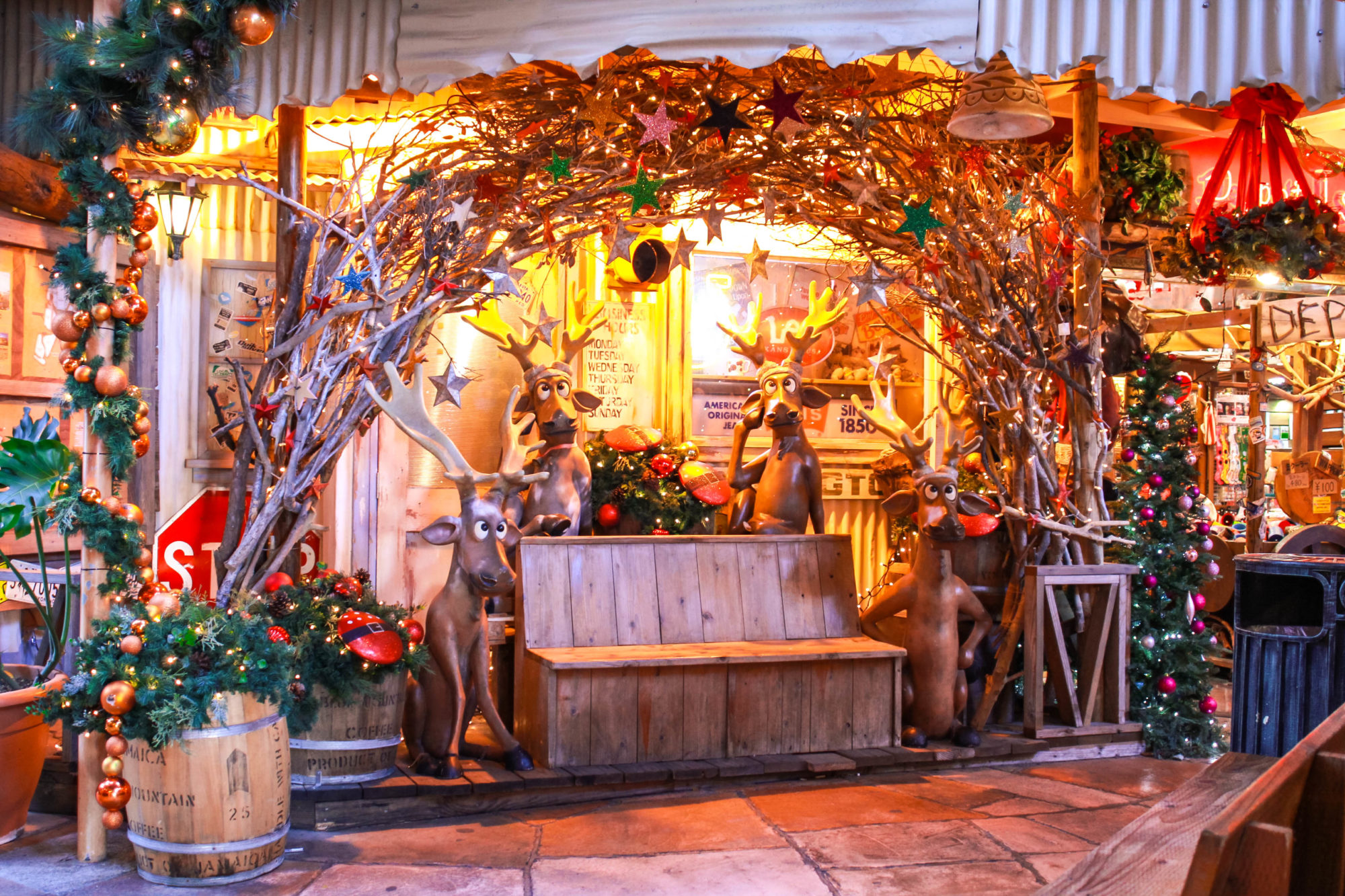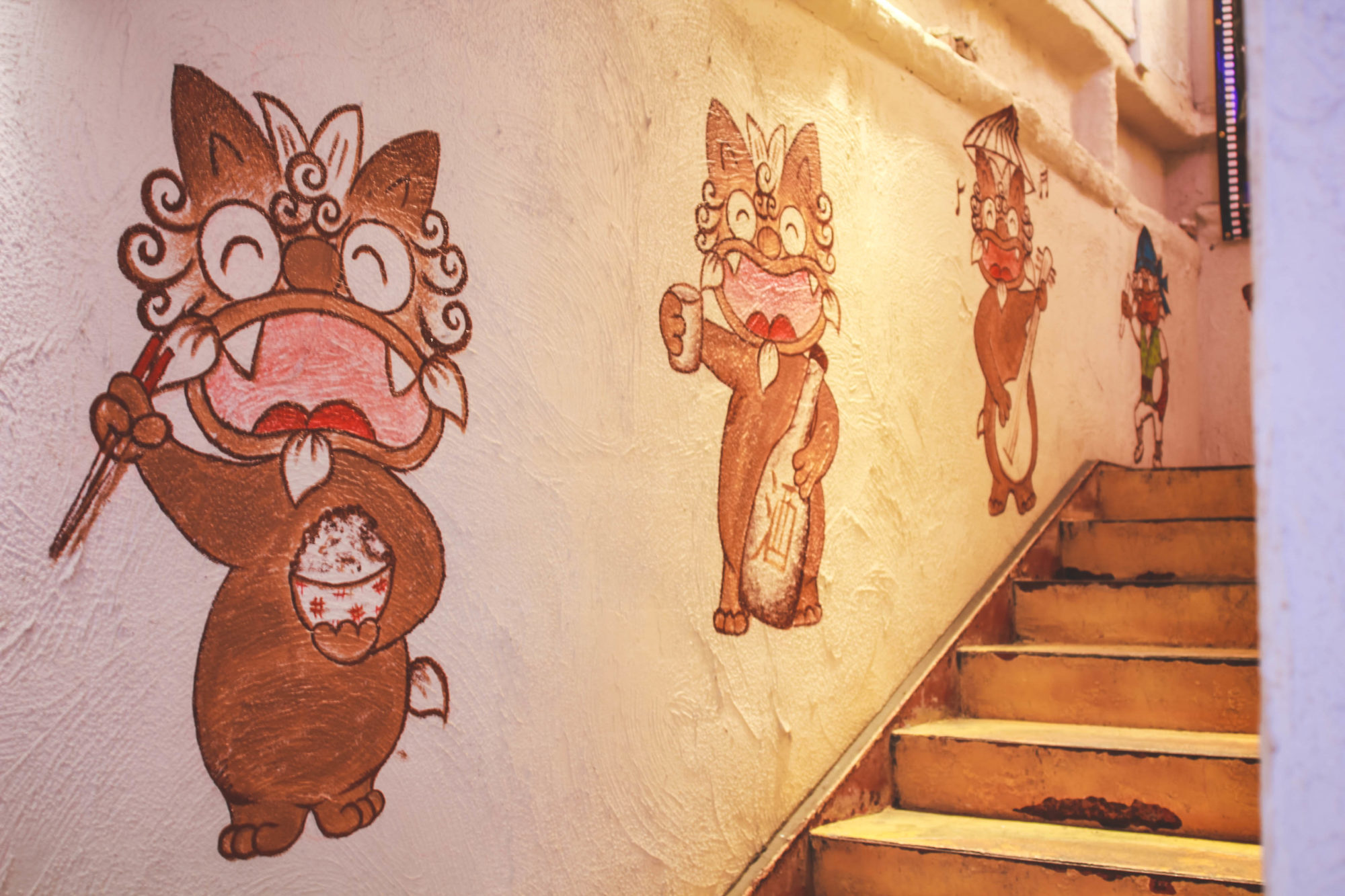 ^^ the cutest shisa drawings! Eating rice, drinkin sake, playing the sanshin and of course an eisa shisa ^^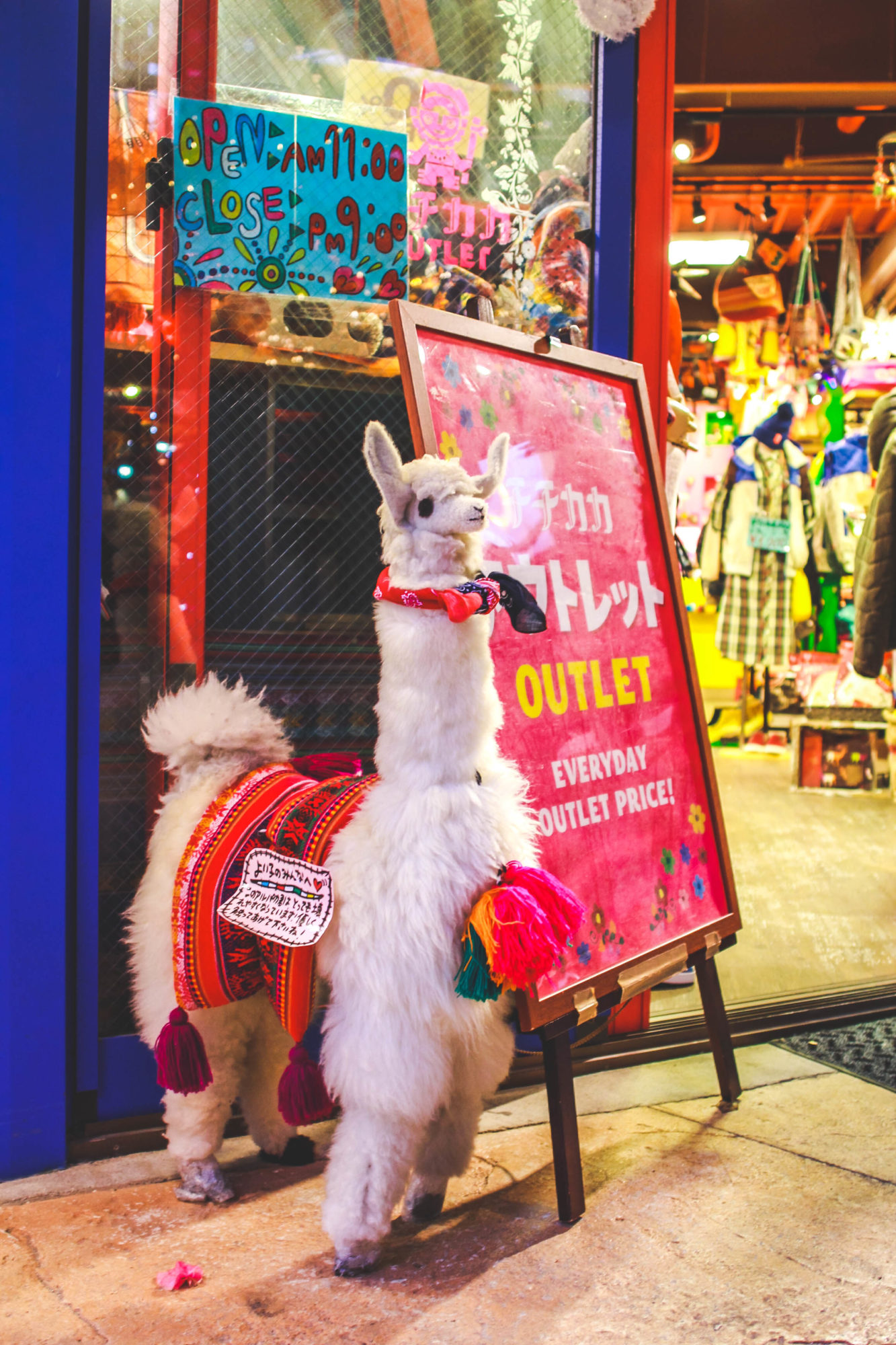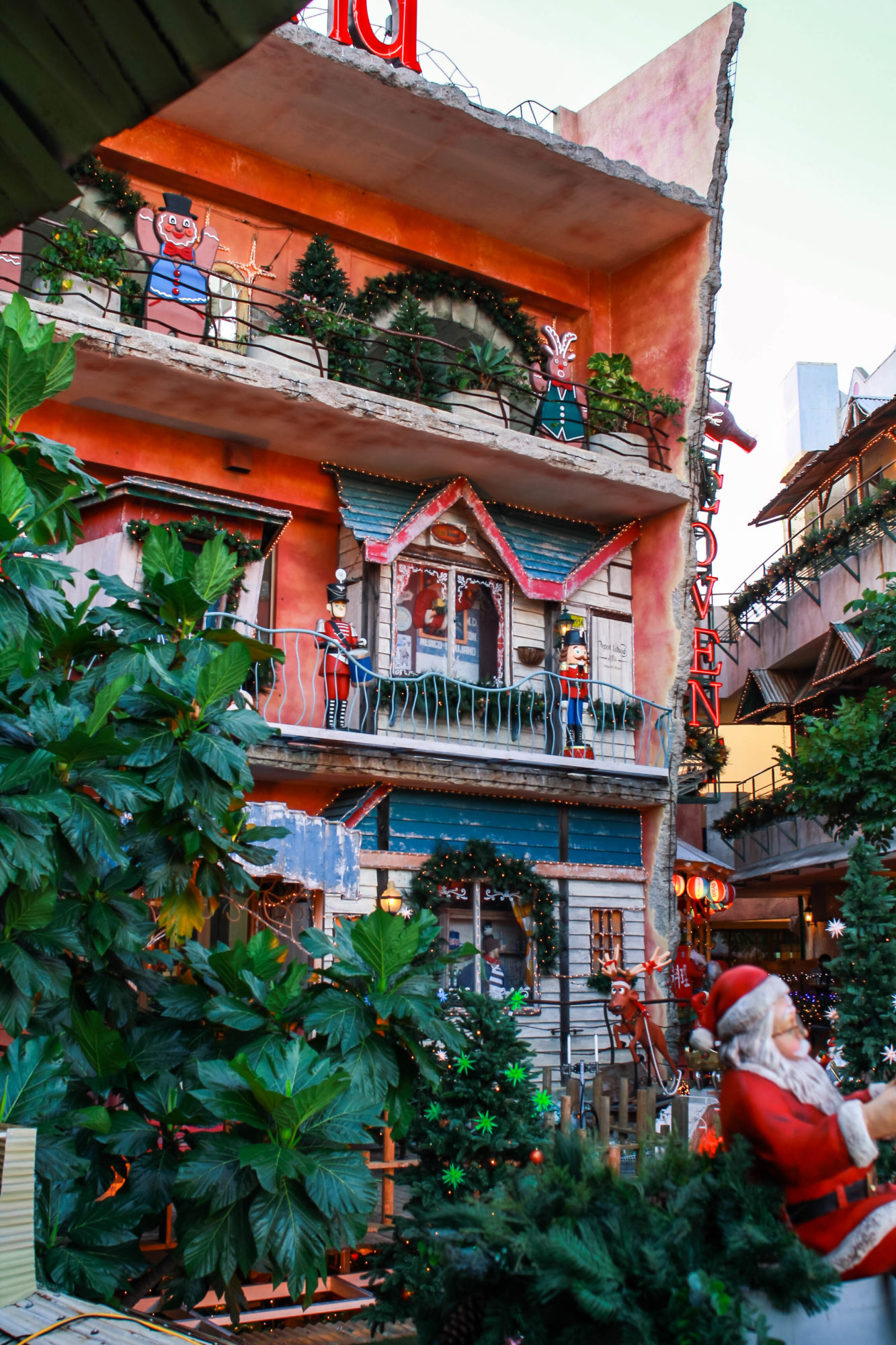 ^^ We decided to wait until a restaurant on the second floor opened, so we could take pictures from their balcony! ^^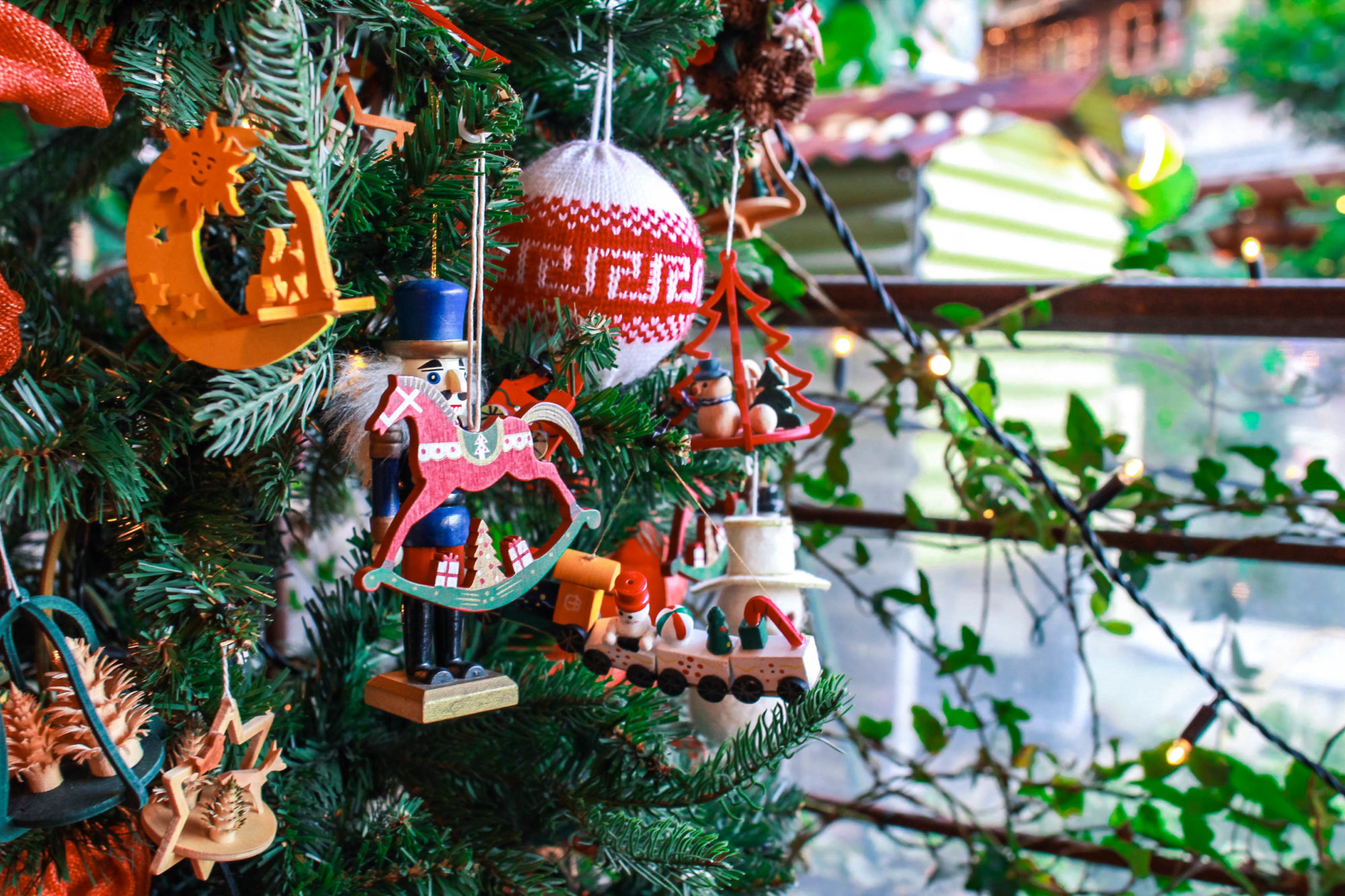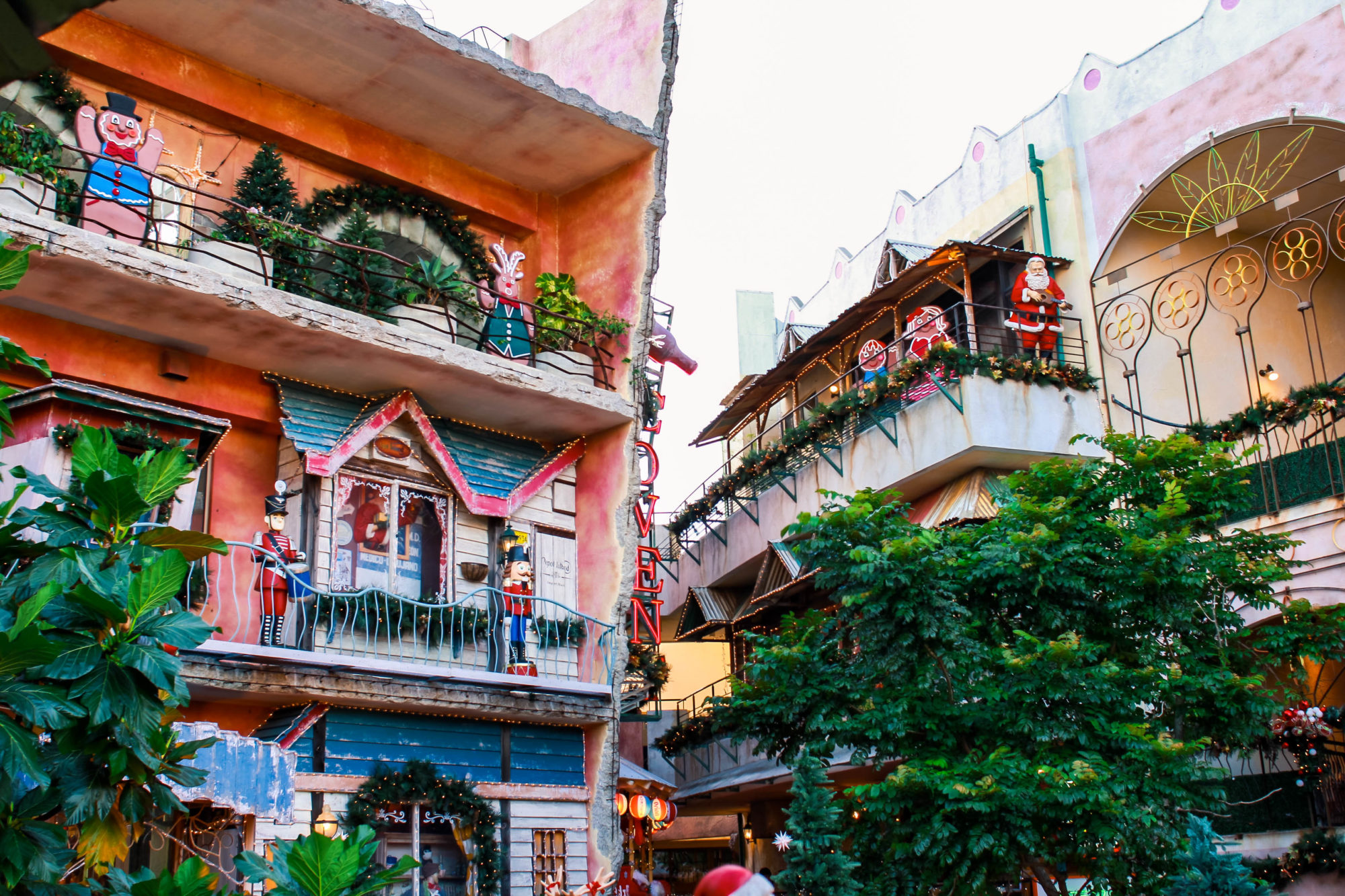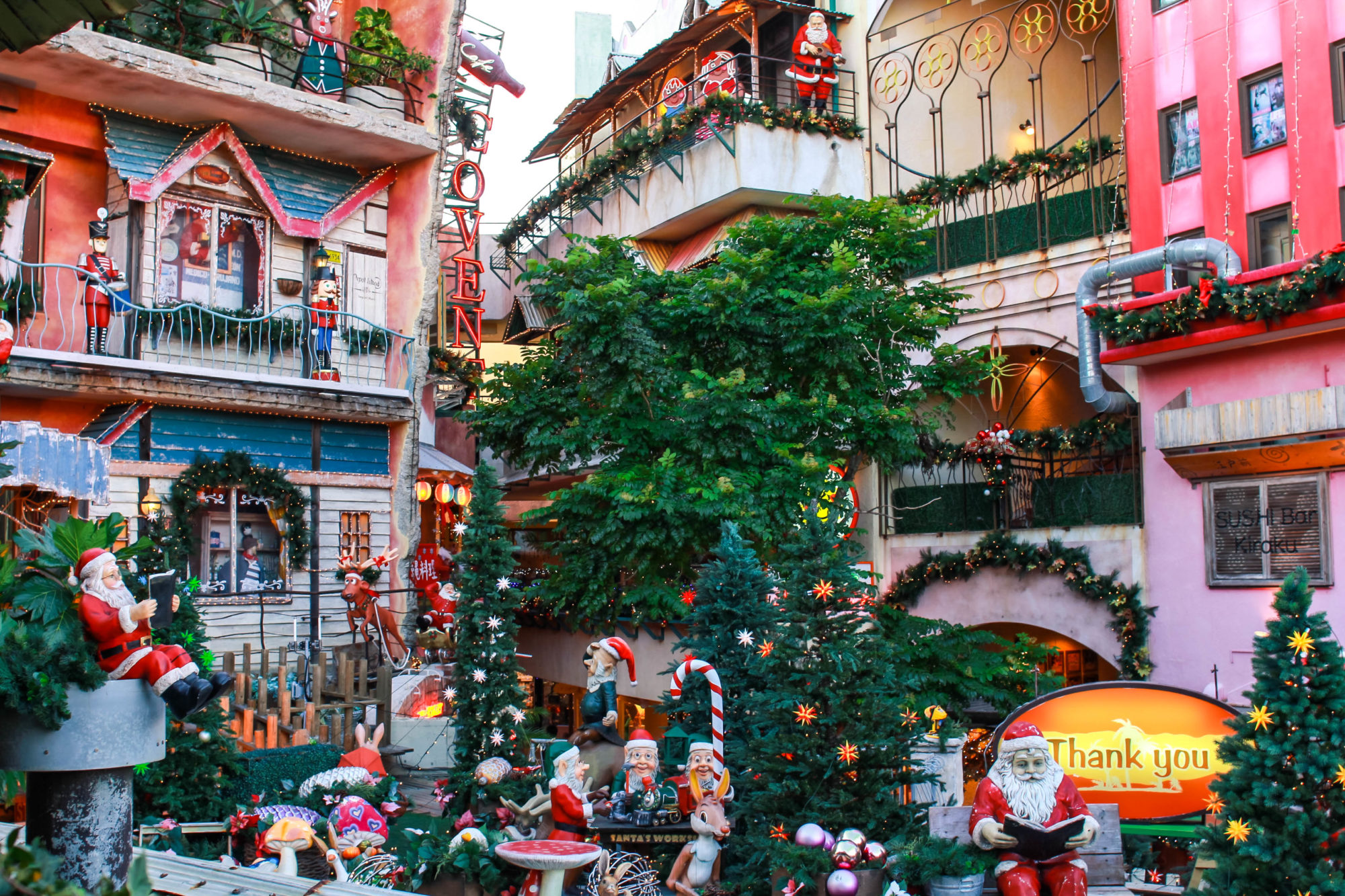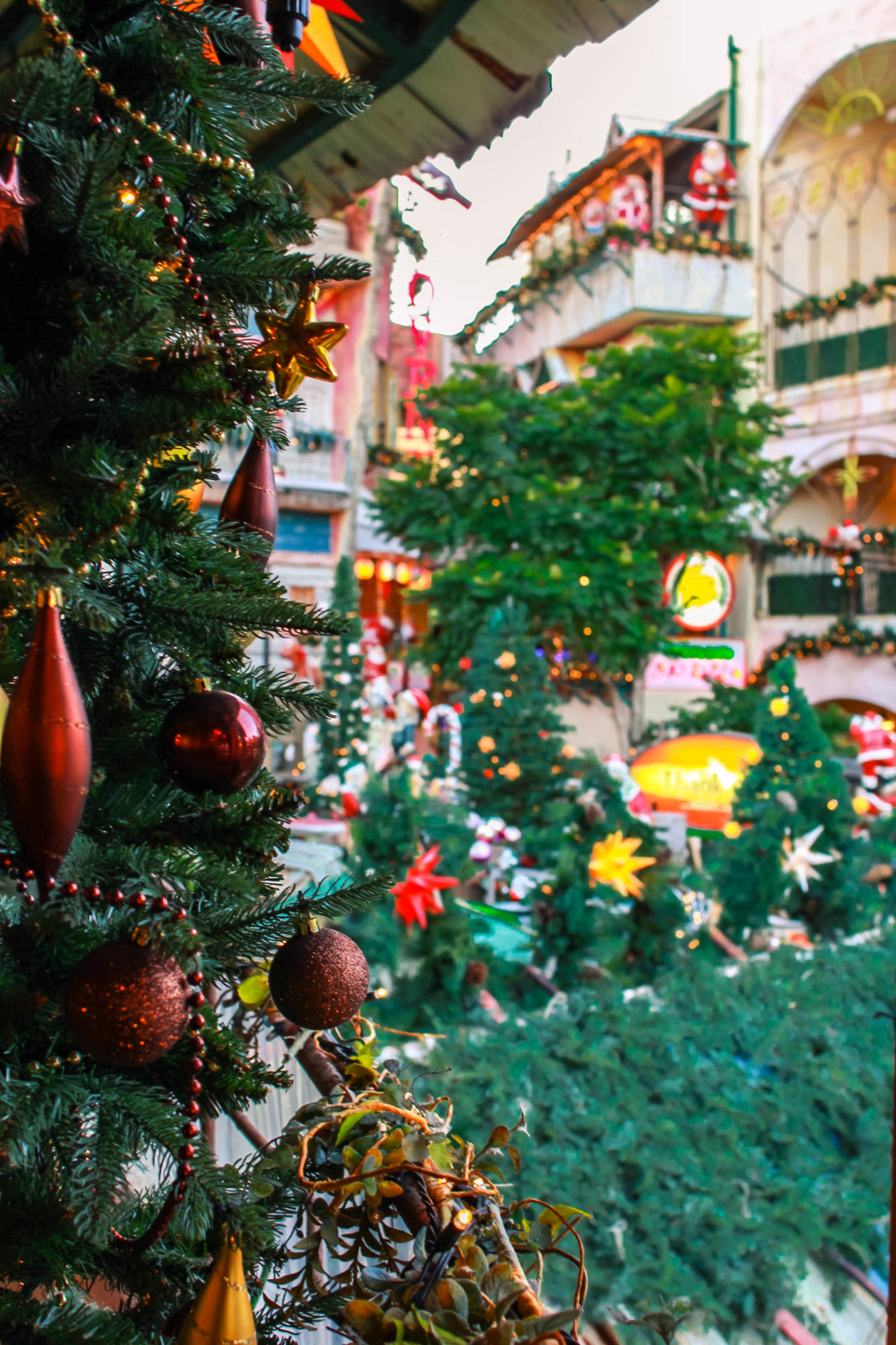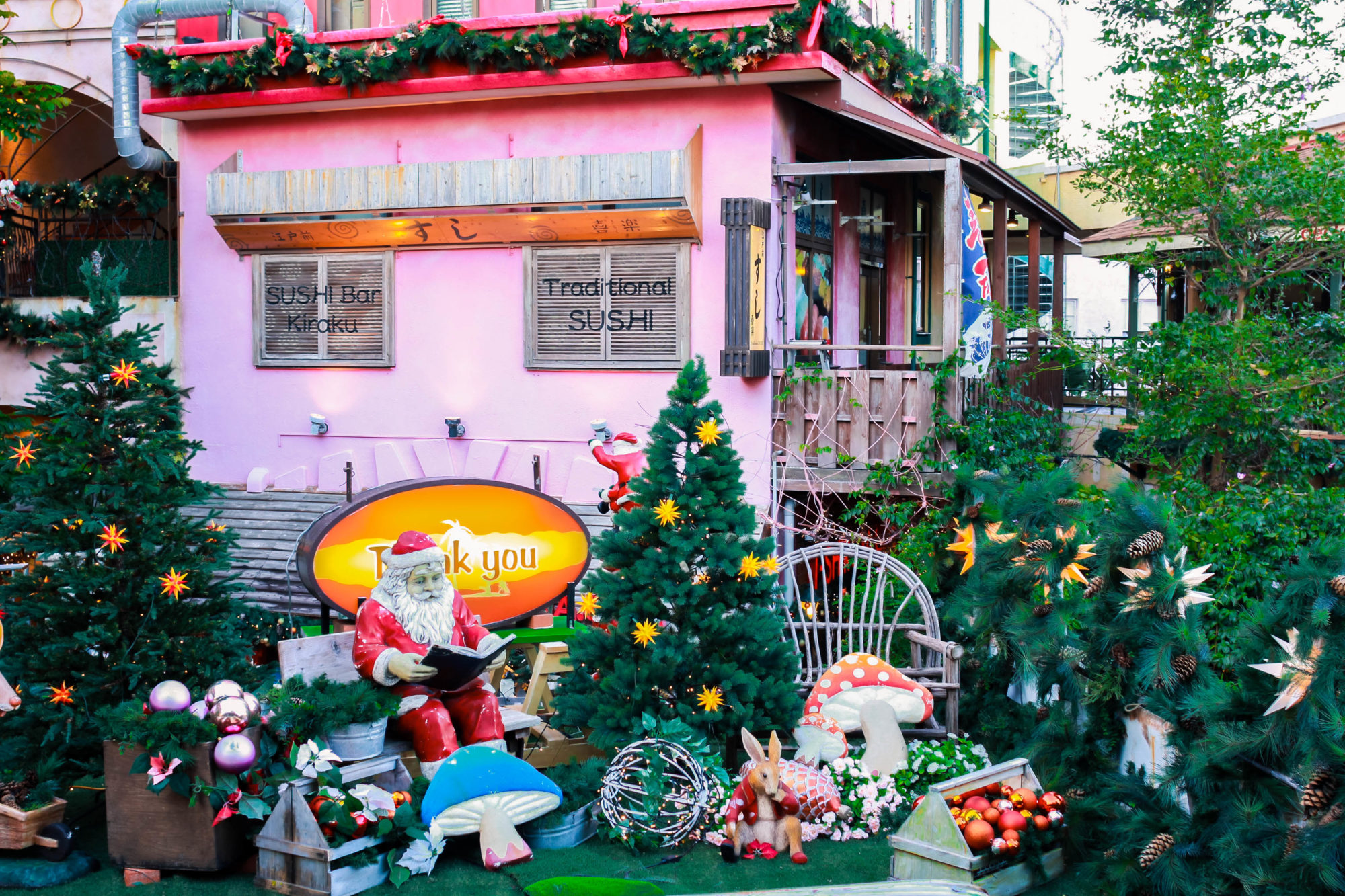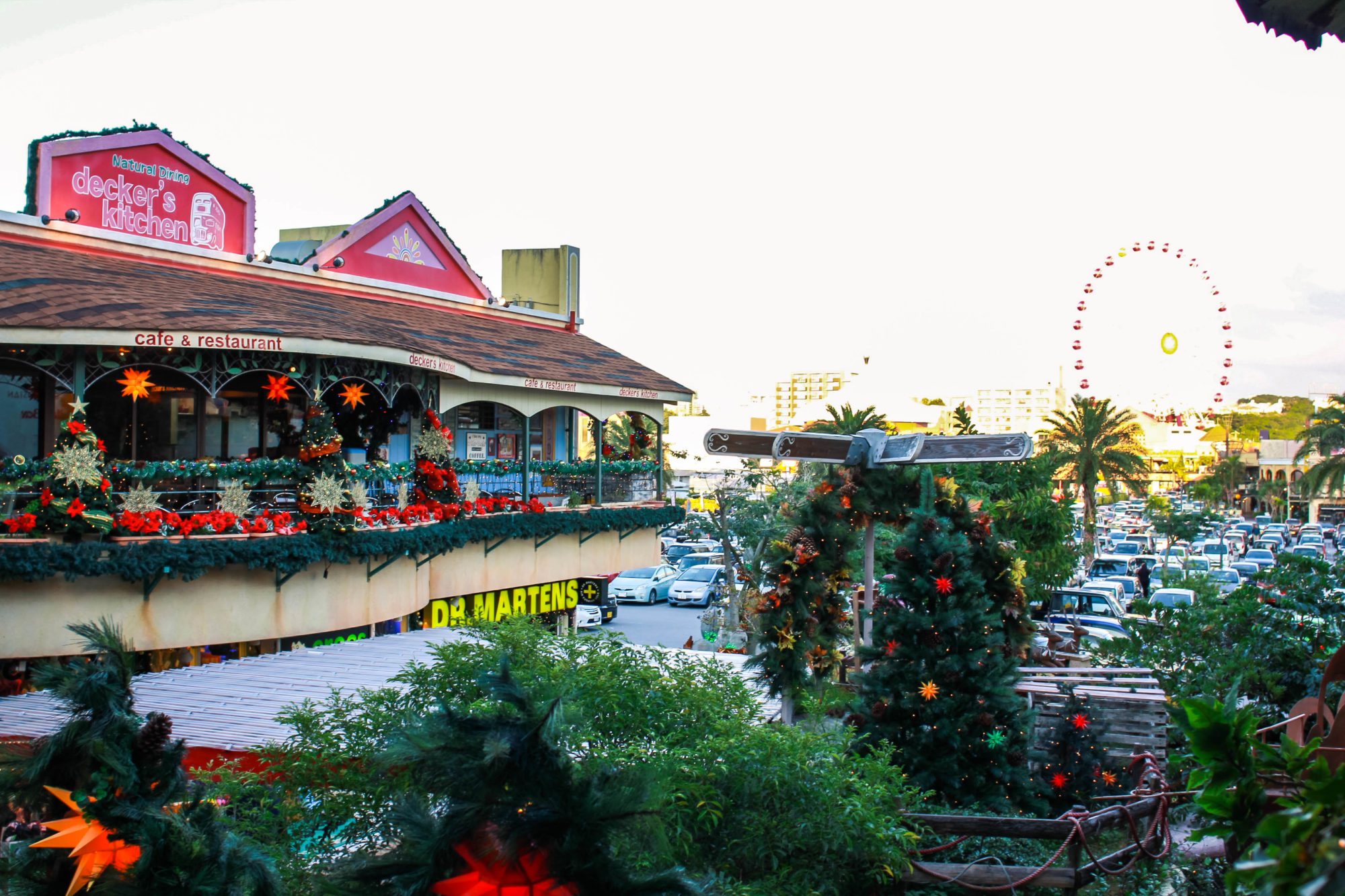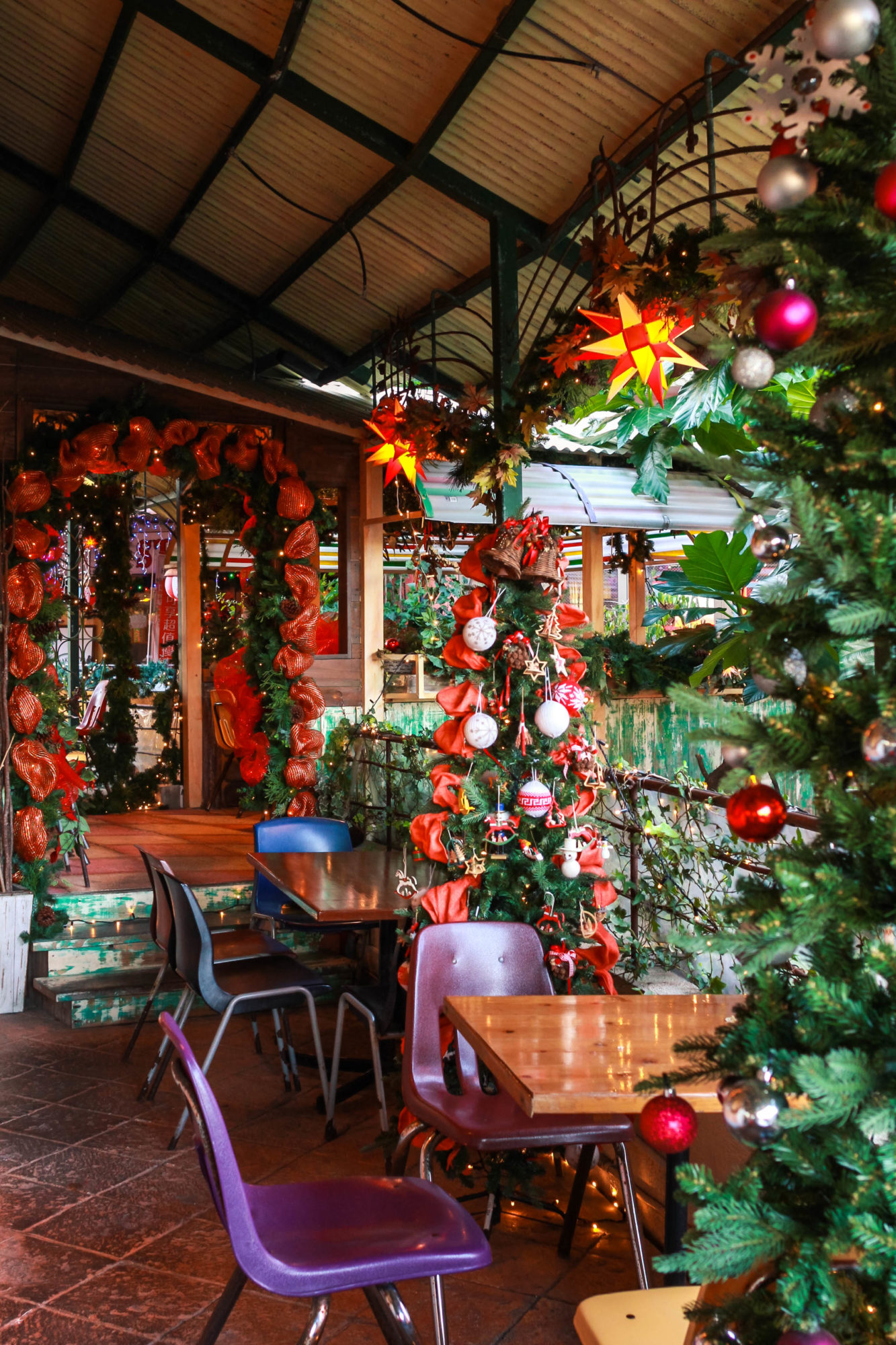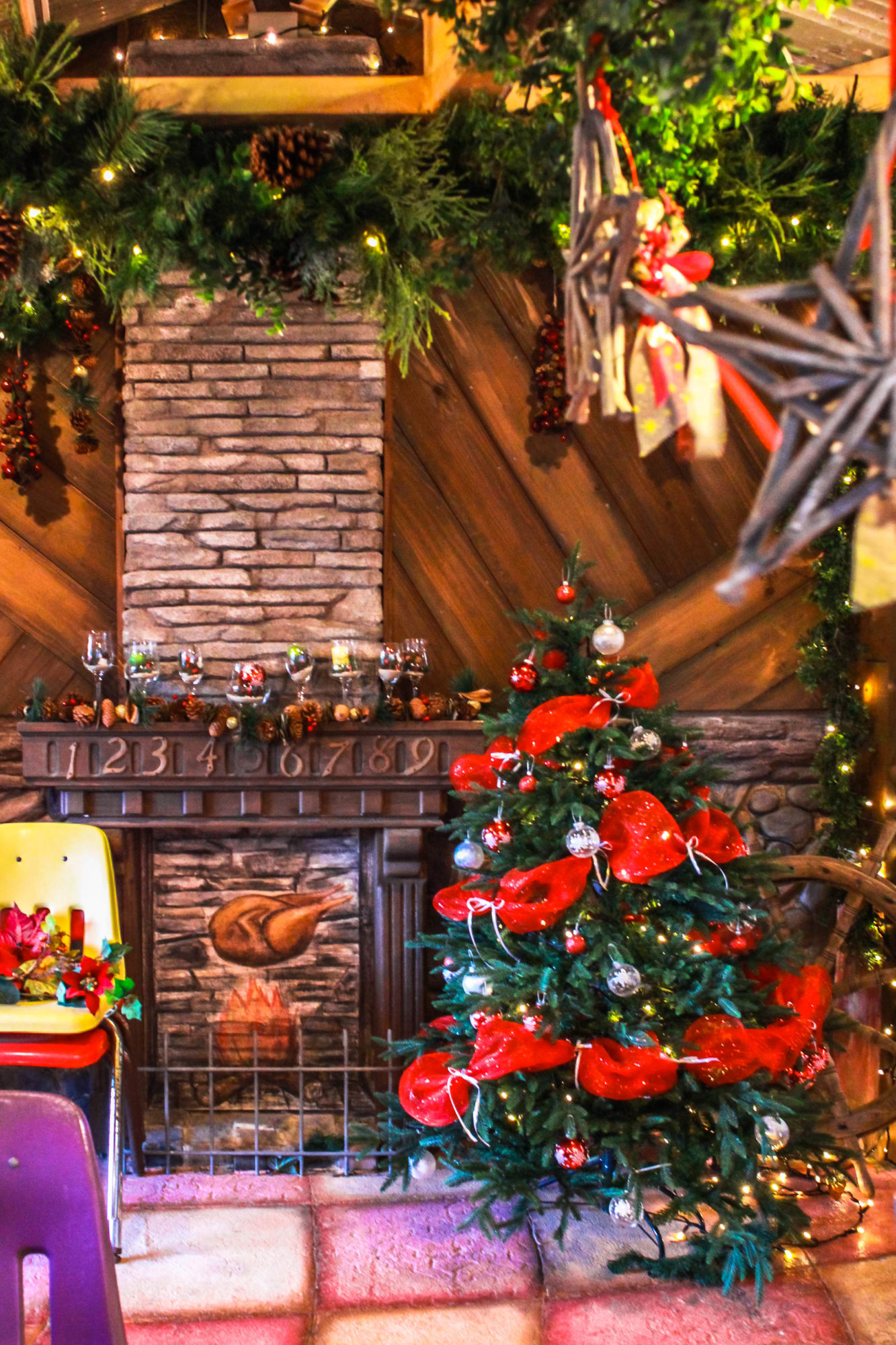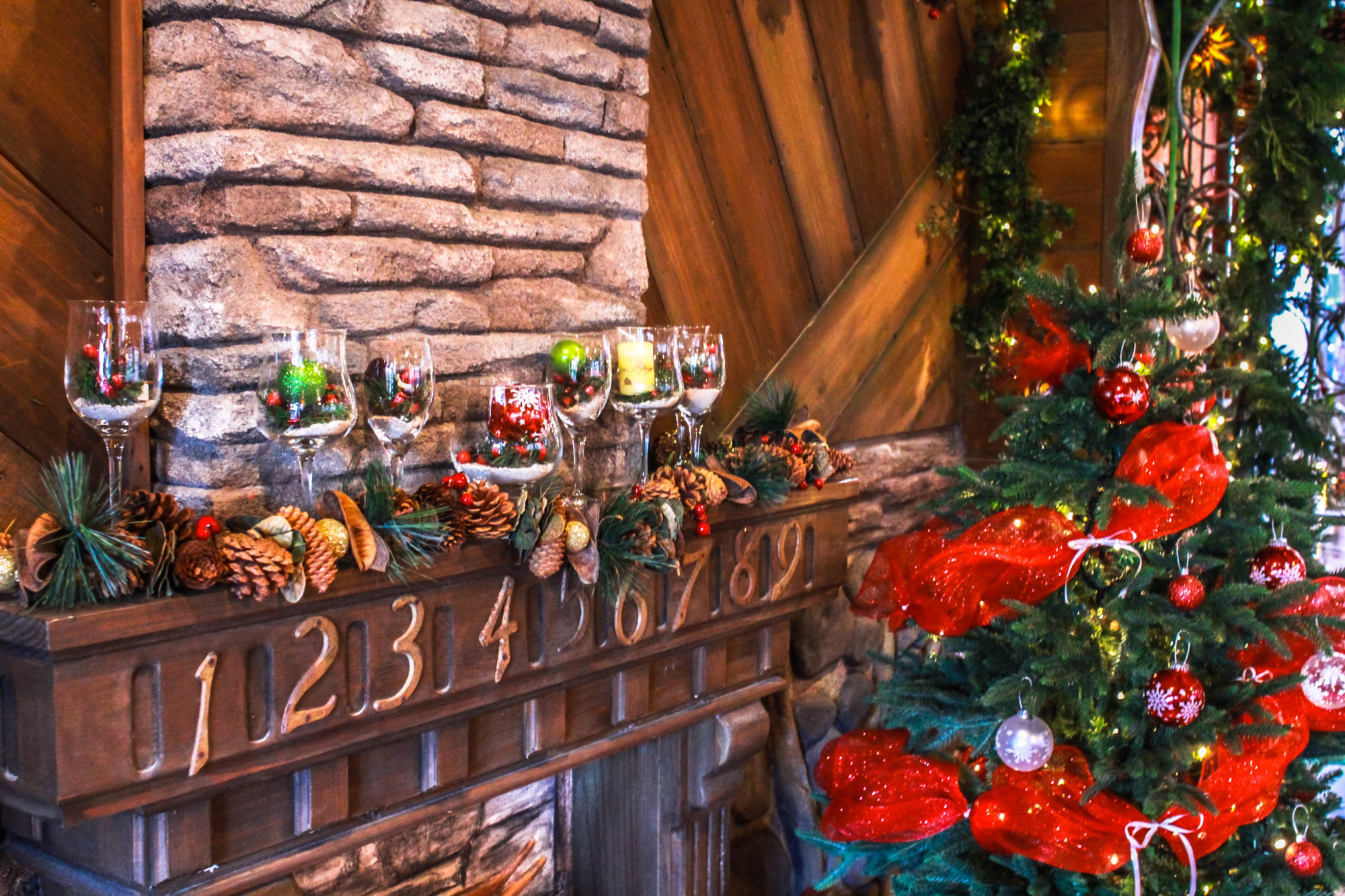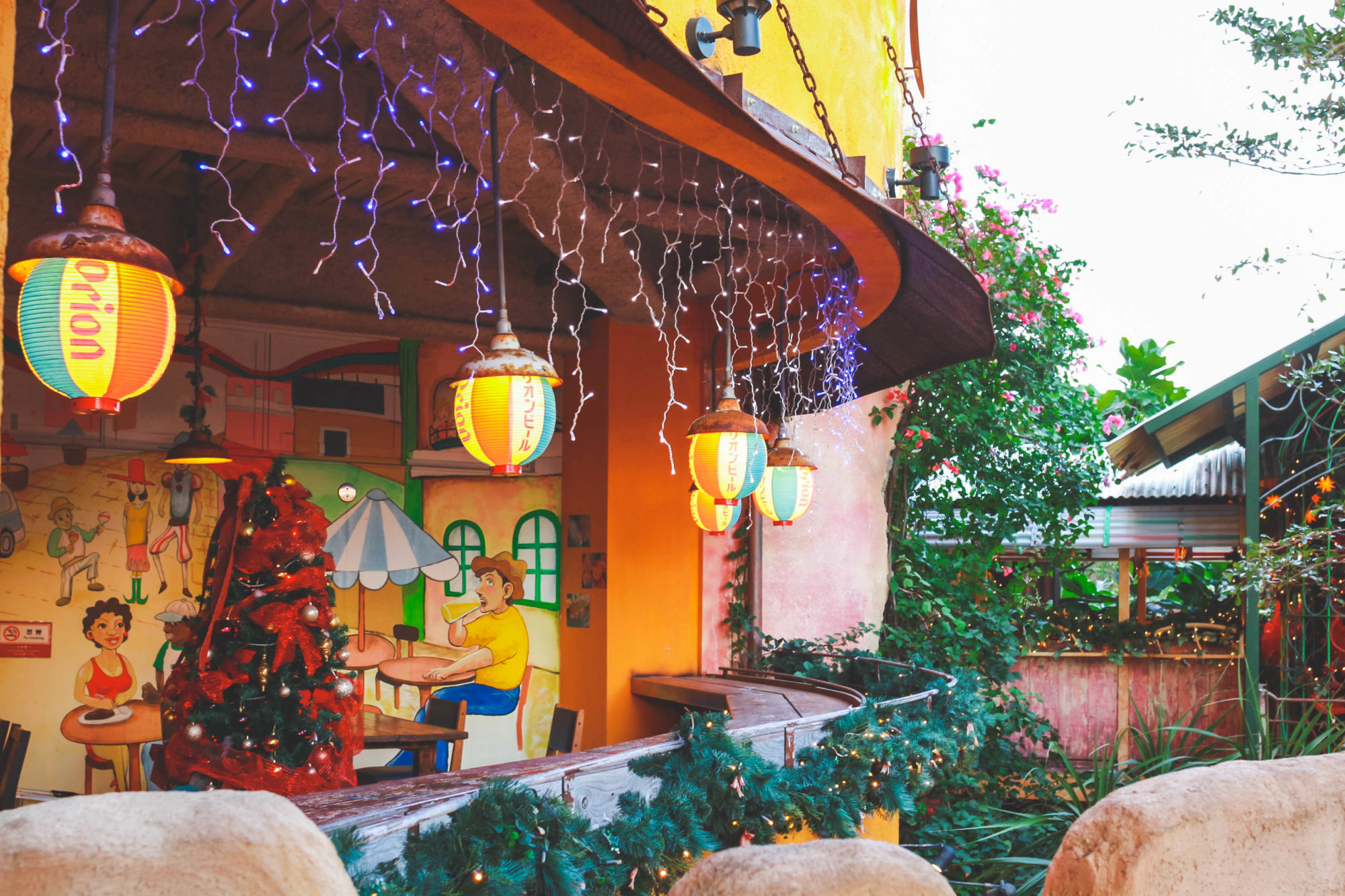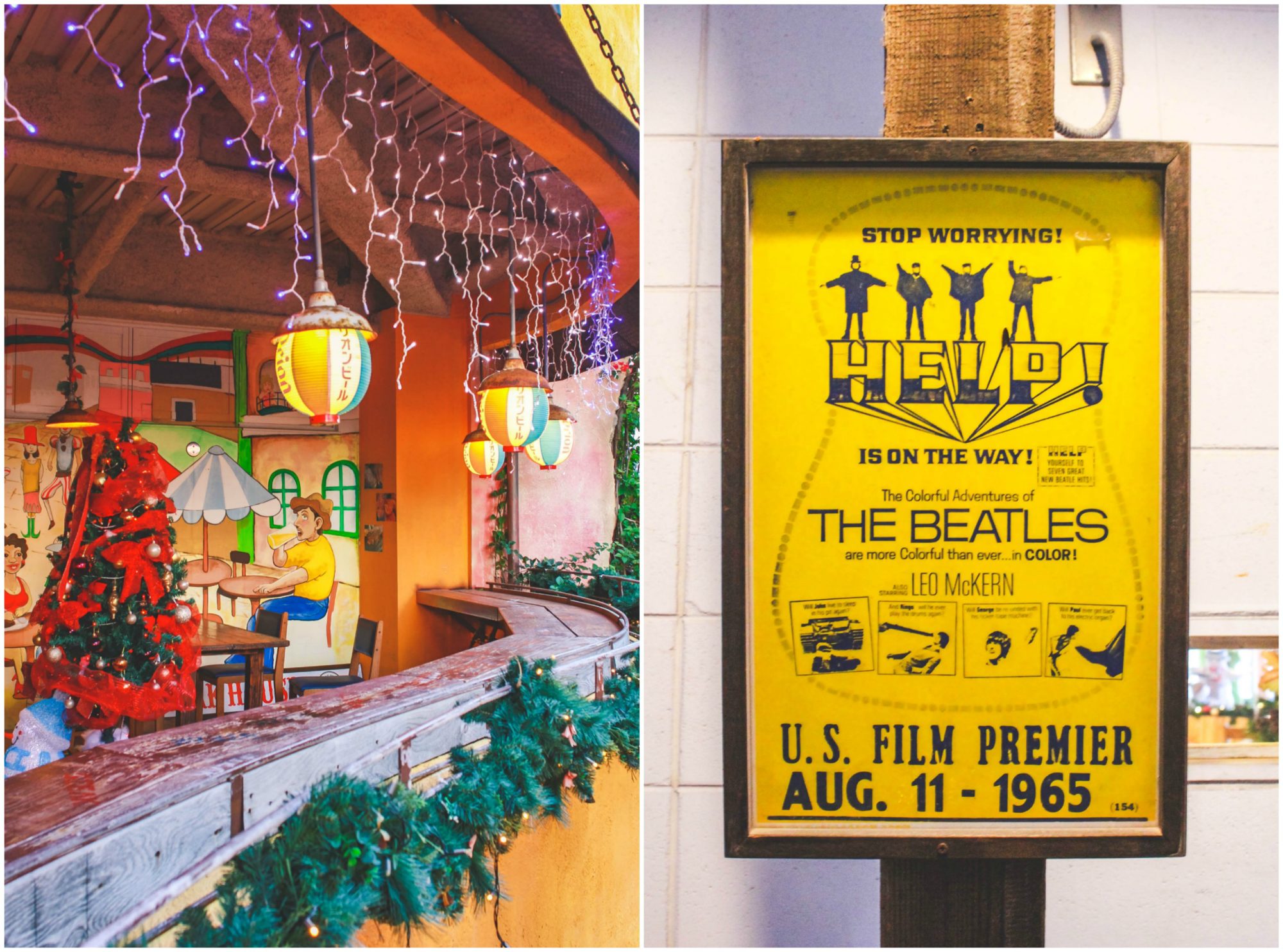 ^^ Spotted this awesome poster in a hidden hallway!! ^^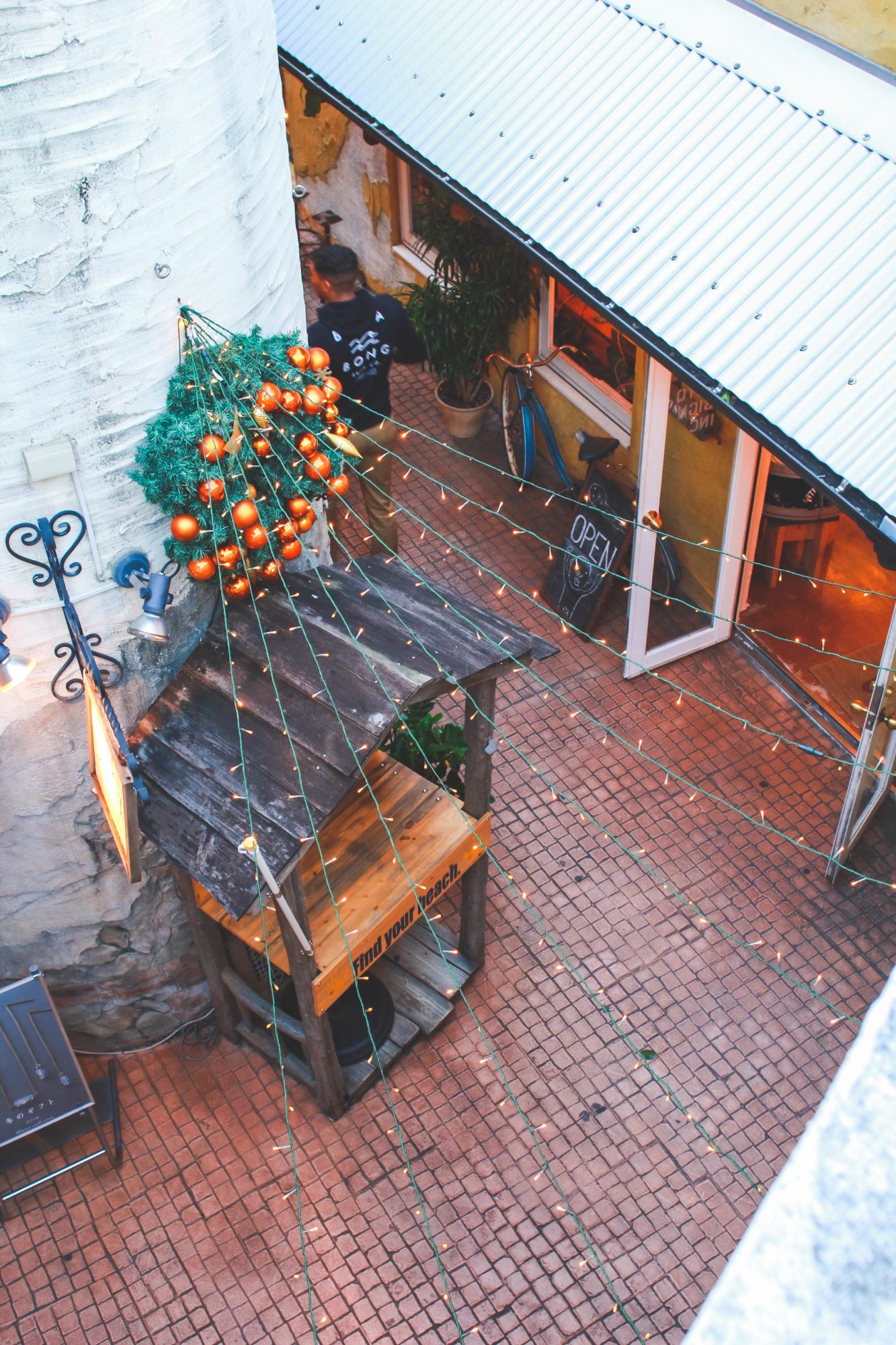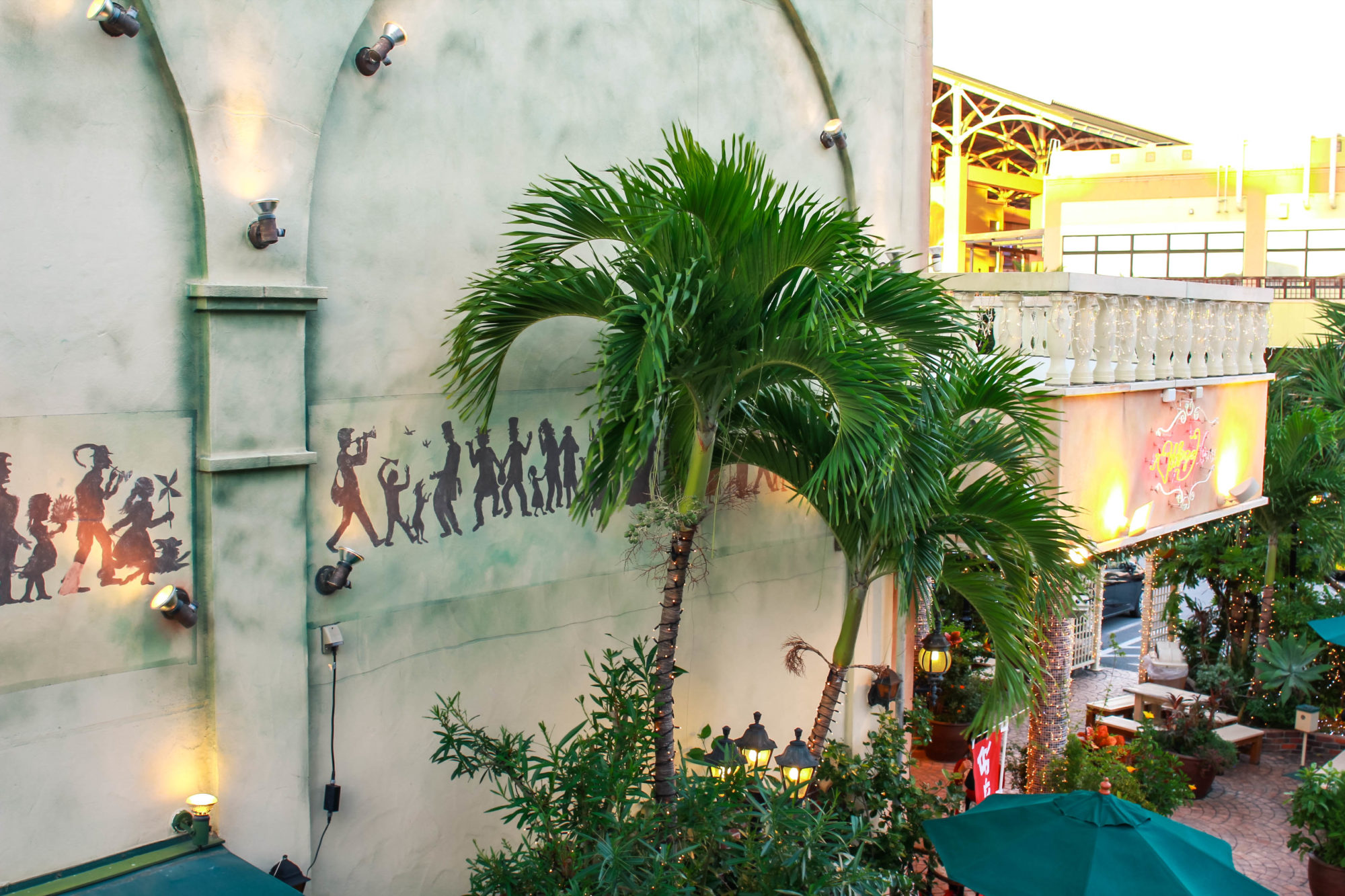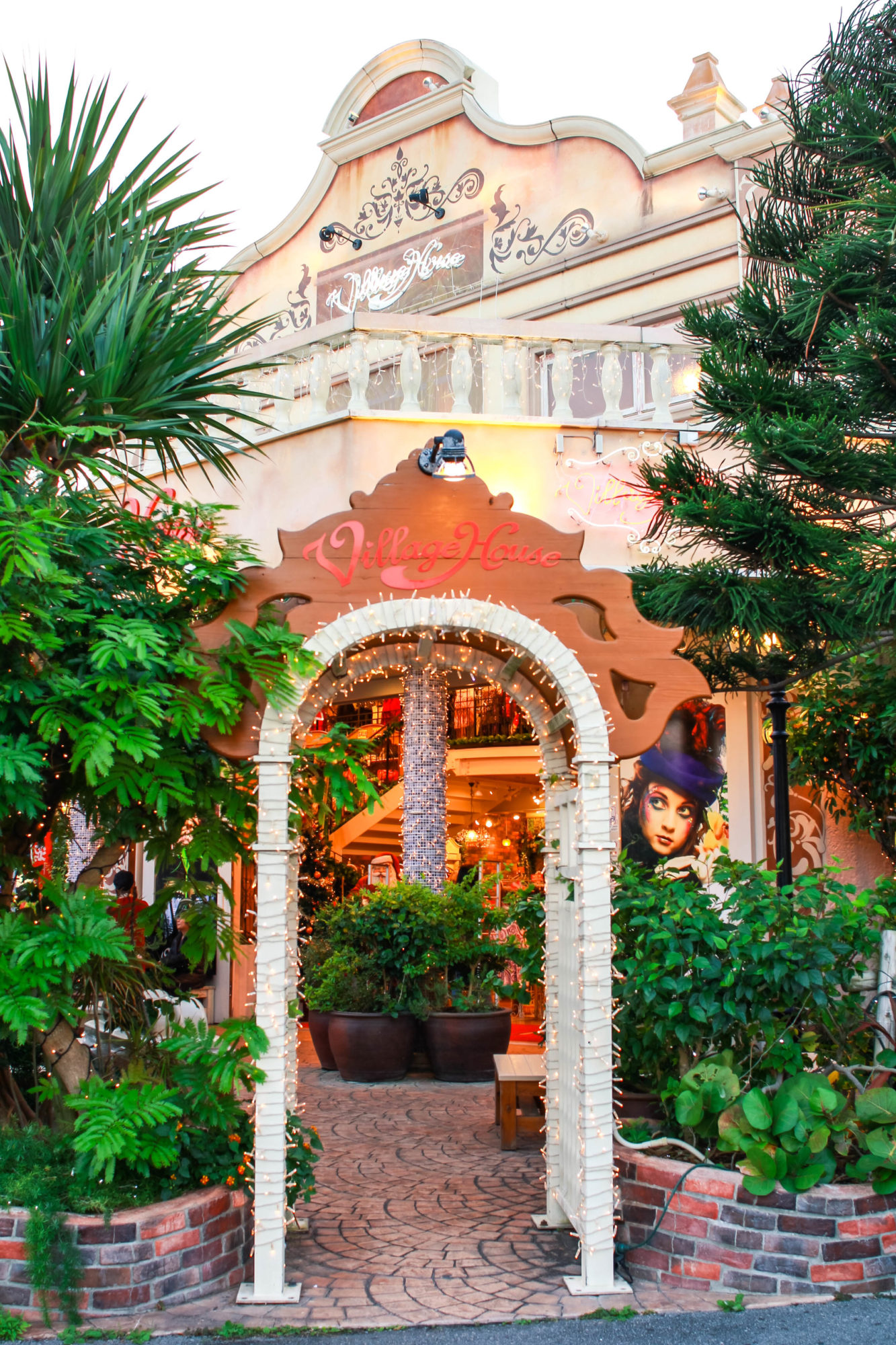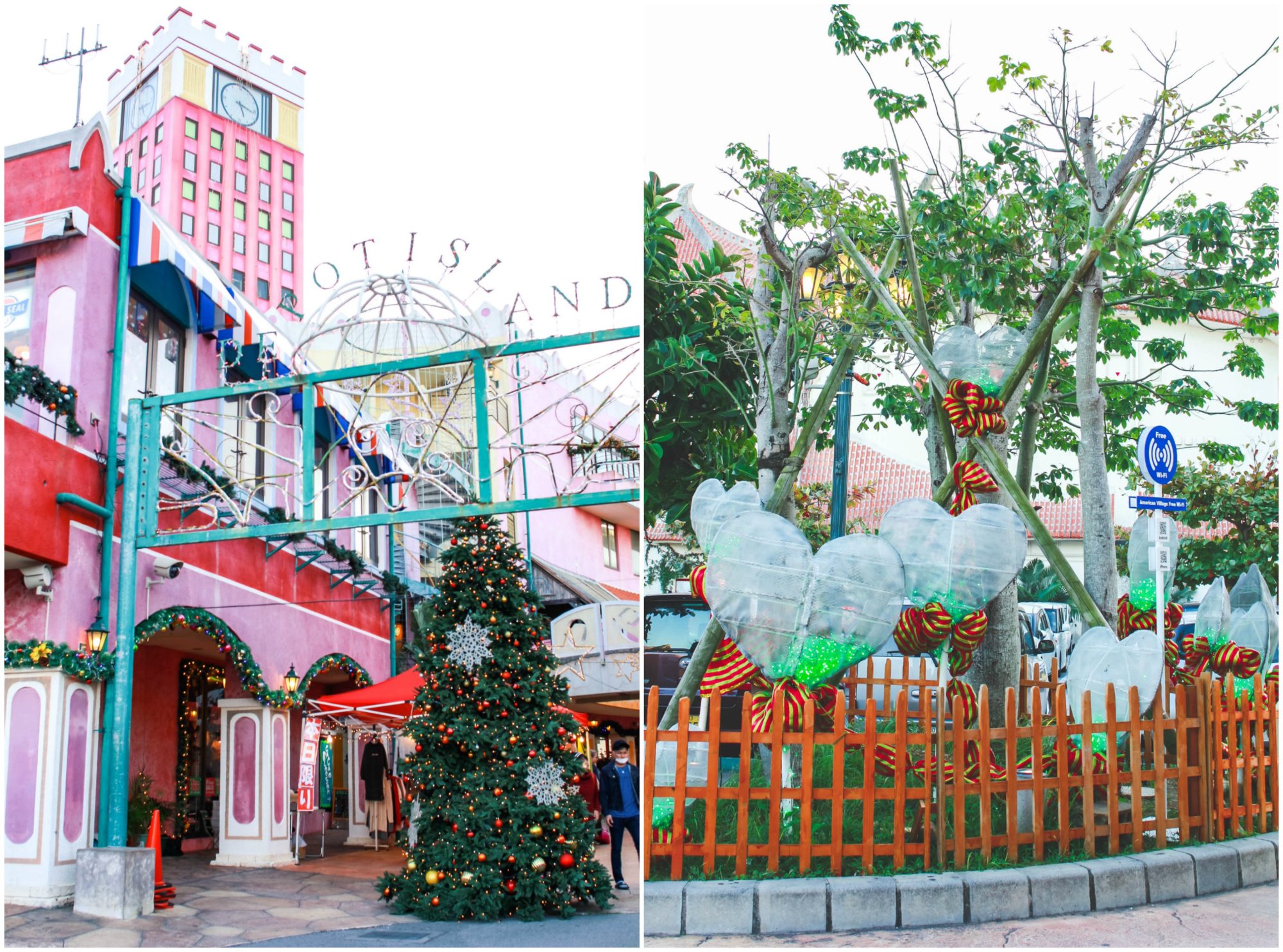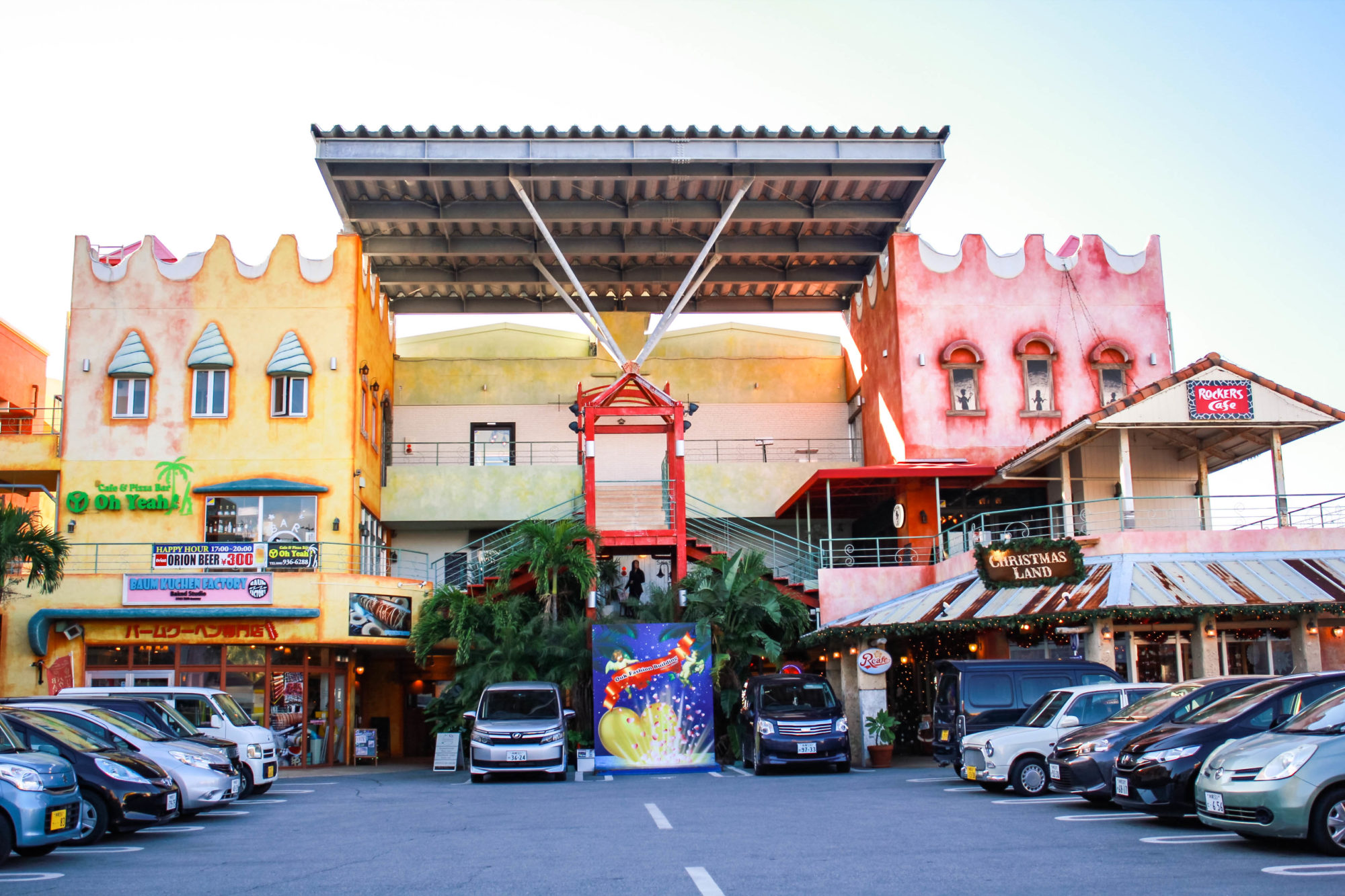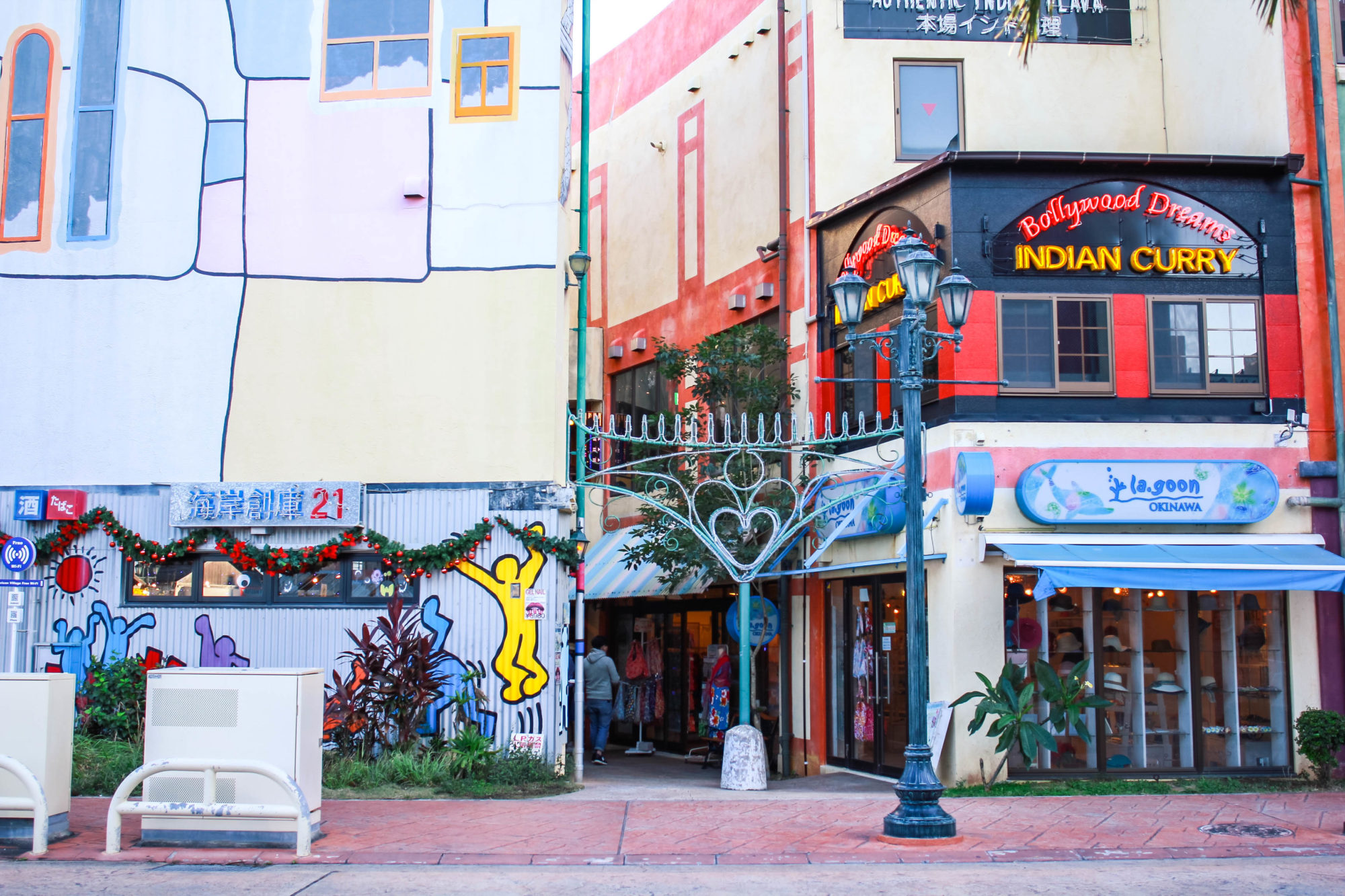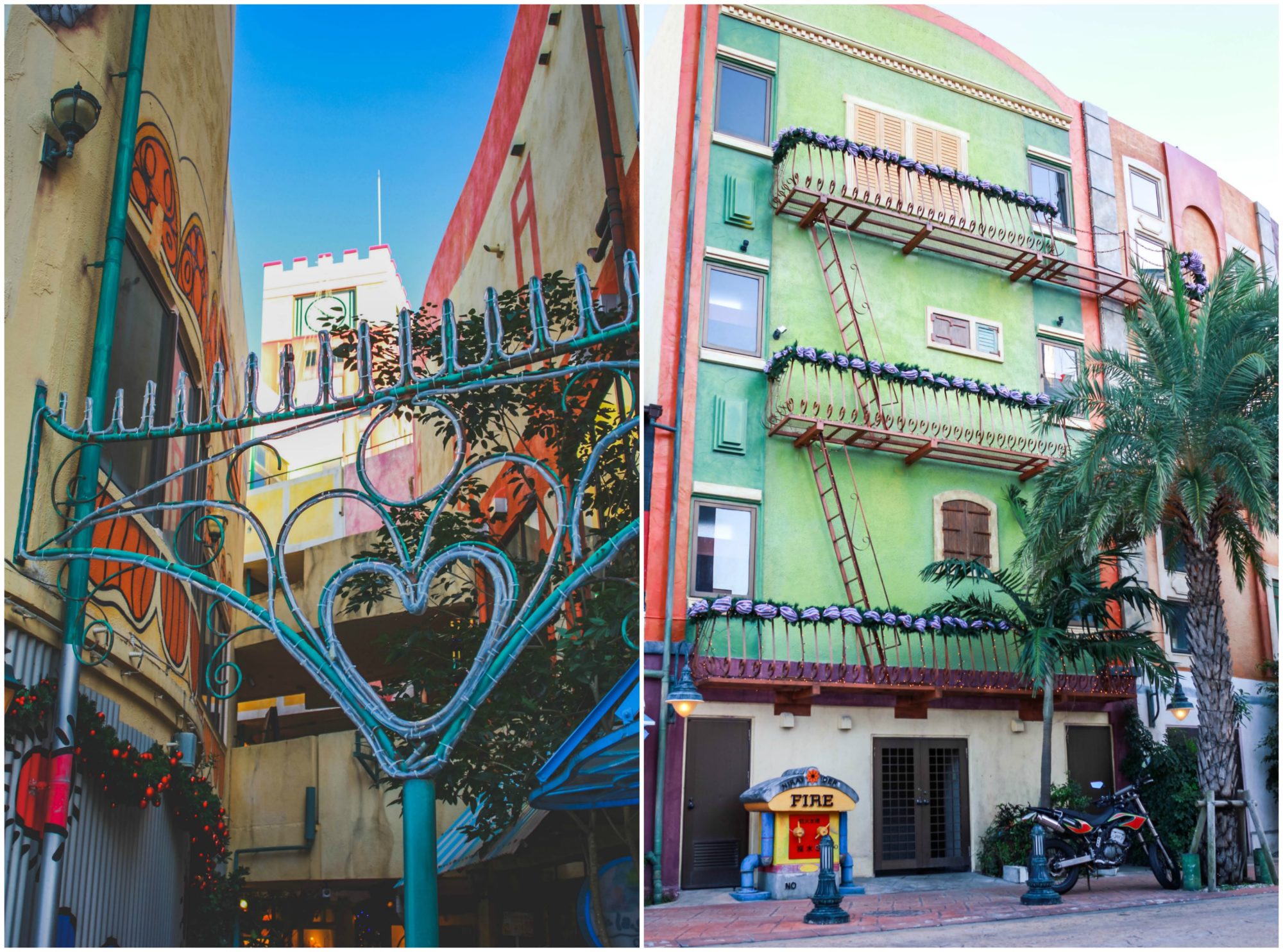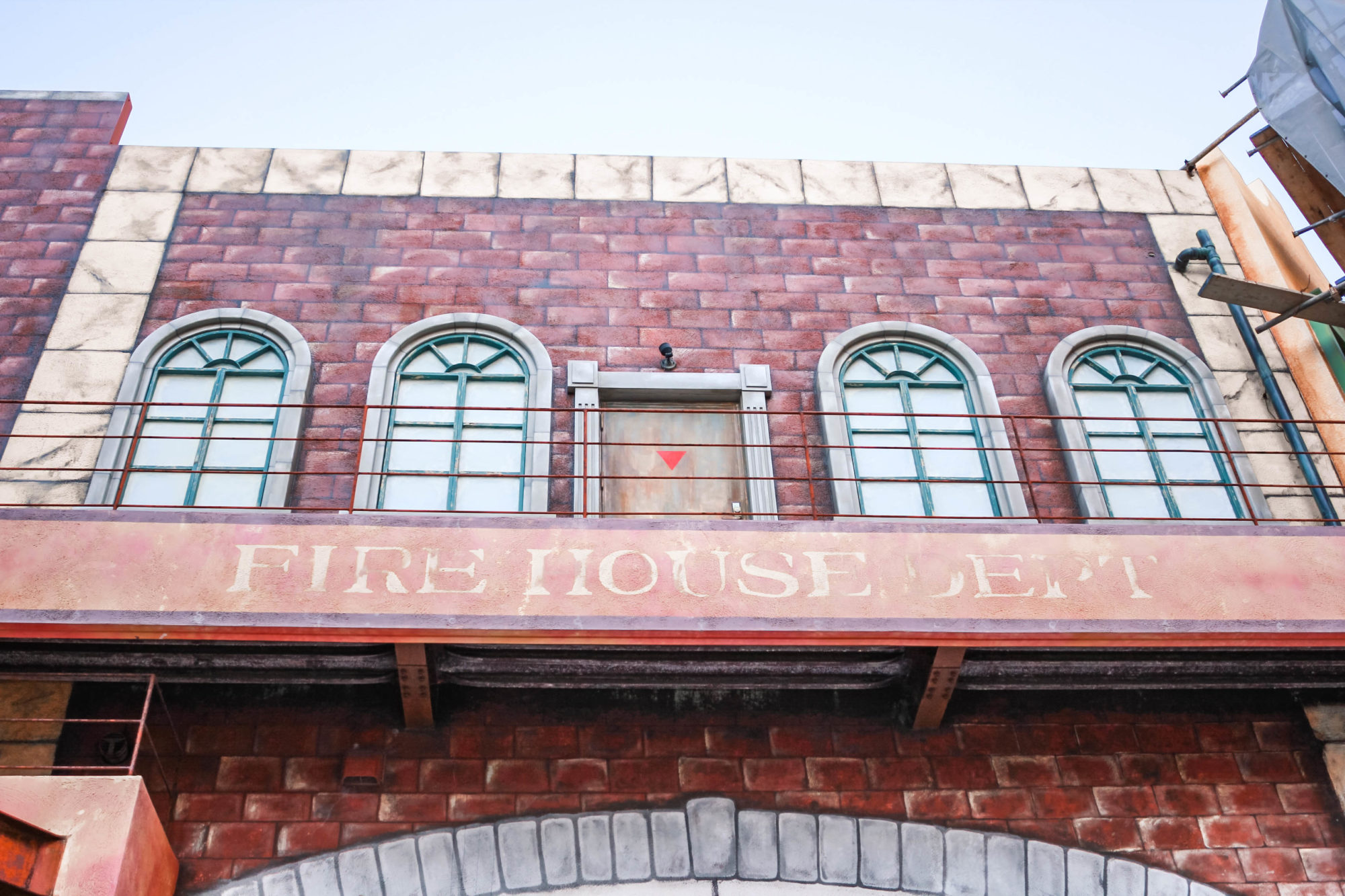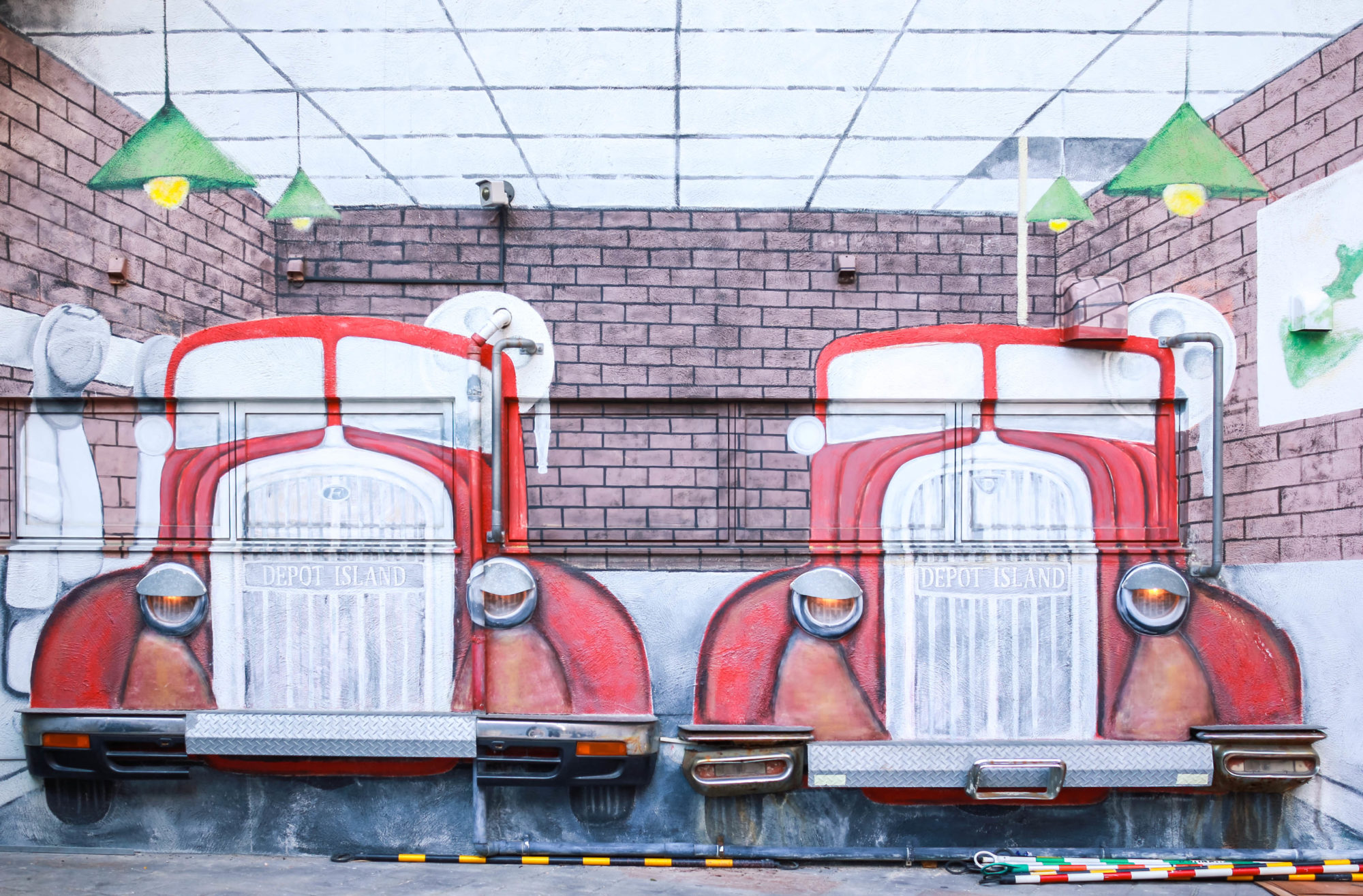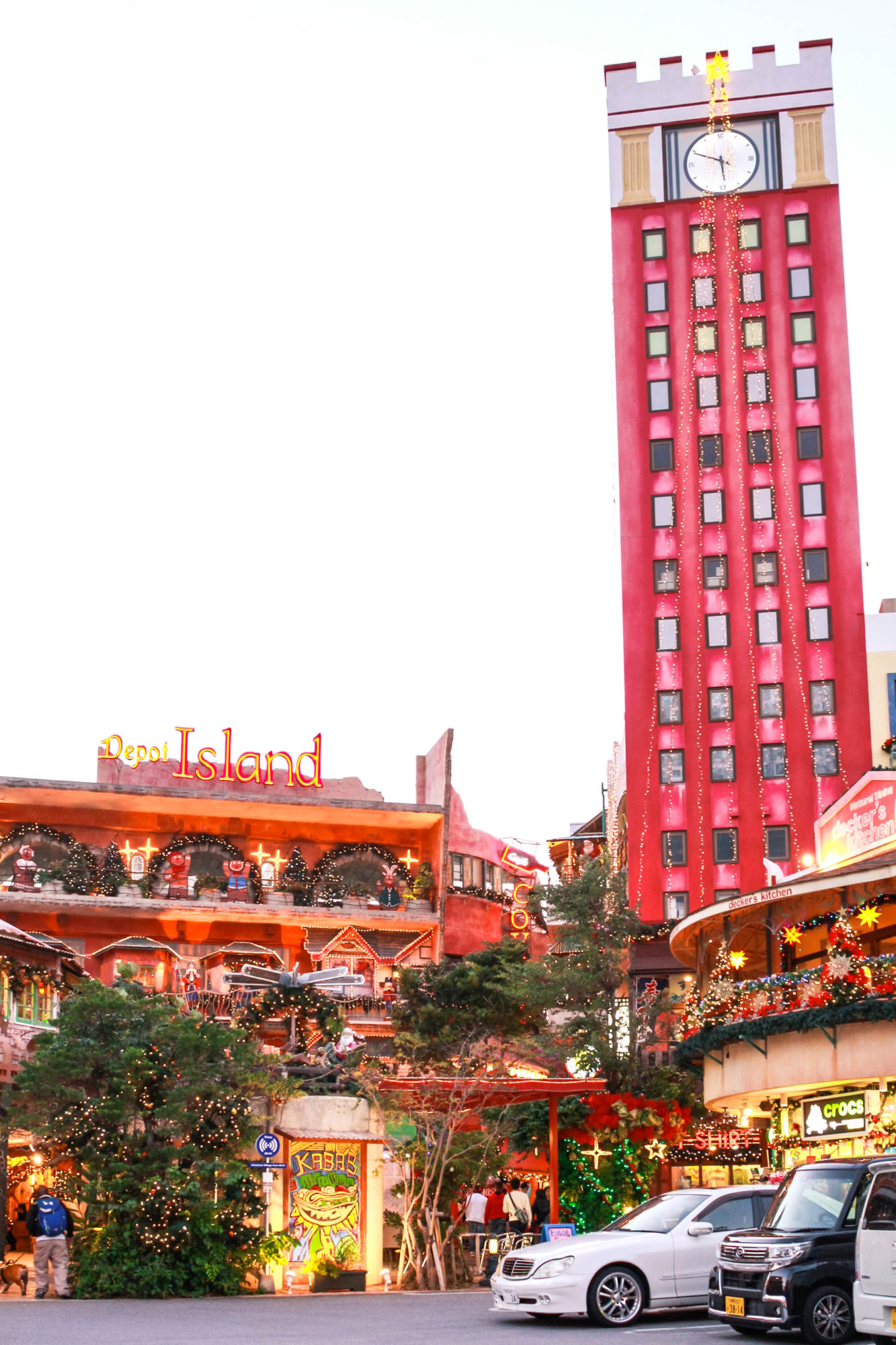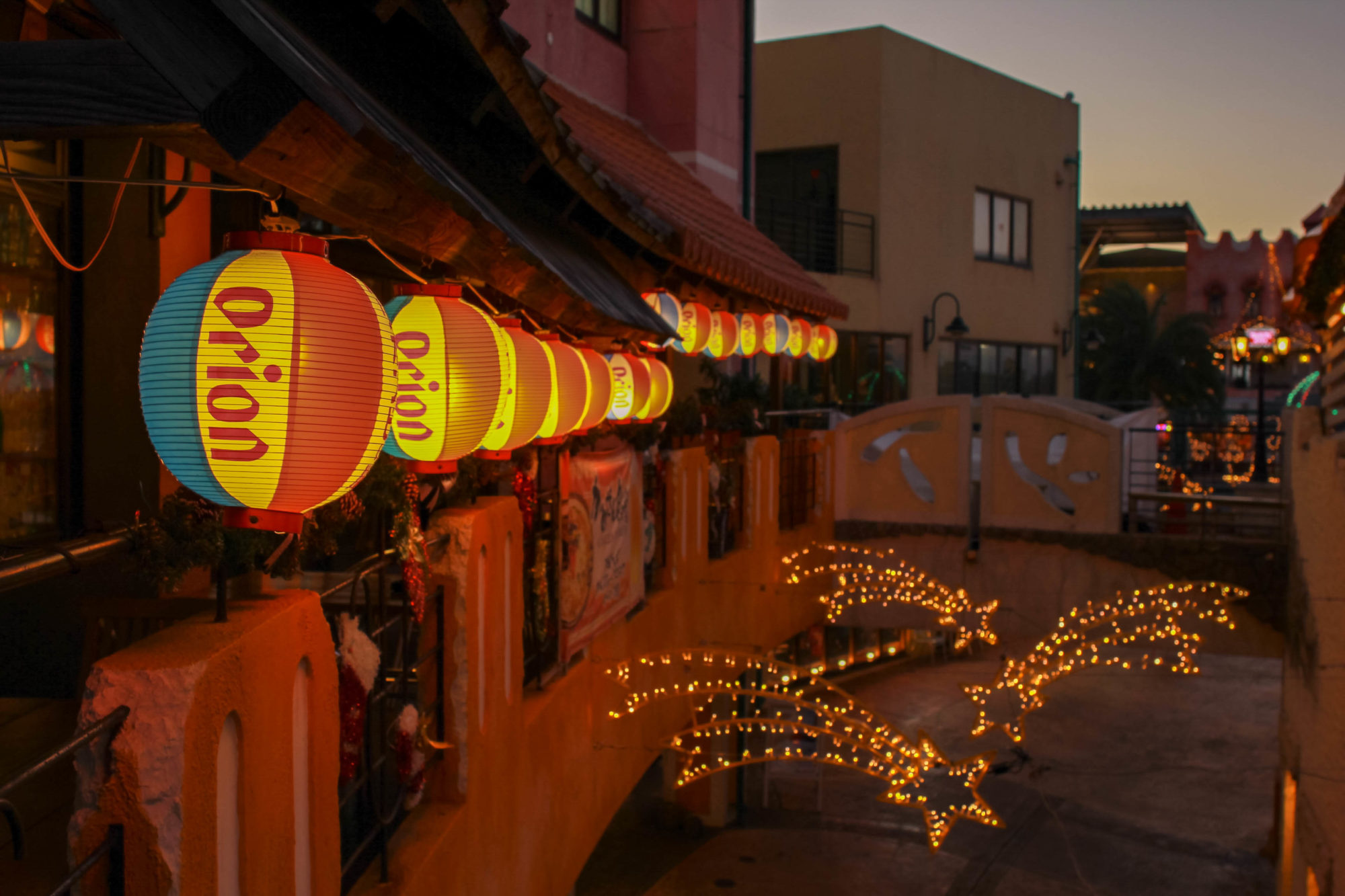 I hope you have a great Christmas weekend everyone!! Enjoy your holiday traditions, your gifts and most importantly, your time with family and/or friends (if you're like me, living abroad). I know I will, my husband is (FINALLY) coming home tomorrow morning! He is certainly my Christmas gift this year!! 🙂