A Modern Woman's Guide to Life + Love // Future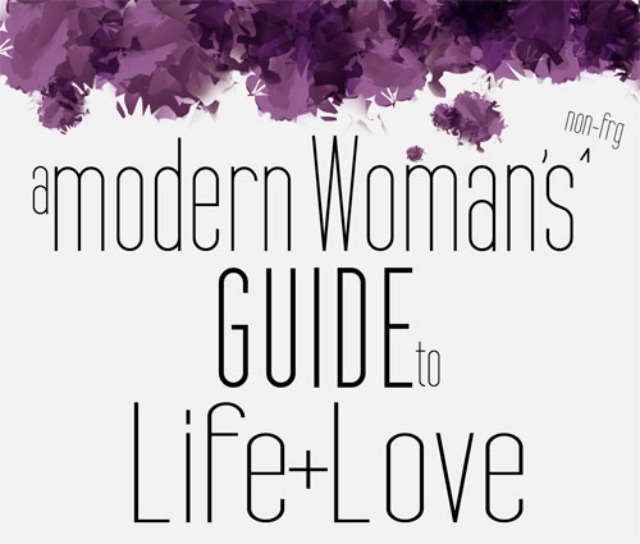 Hello, everyone! Today installment of A Modern Woman's (Non-FRG) Guide To Life + Love follows Crystal's experiences as a military significant other. Every couple has ups-and-downs and anytime a relationship starts to get serious, the future has to be discussed. When in a relationship with a person in the military, the future usually gets discussed pretty quickly compared to a normal relationship. Which brings us to our next topic: Future Talk / Engagement
– – – – – – – – – – – – – – – – – – – – – – – – – – – – – – – – – – – – – – – – – – – – – – – – – – – – – – – – –
Crystal of 
The Happy Type
shares her experiences on getting serious with her Soldier!
– – – – – – – – – – – – – – – – – – – – – – – – – – – – – – – – – – – – – – – – – – – – – – – – – – – – – – – – –
How my husband and I started dating and eventually married is a bit different from the standard love story. For starters, within a month of our first date, he was shipping off for Iraq. Not to mention that we were engaged about 6 months later when he came home for leave, and were married within the year. Things have a way of moving fast when love and war are involved.
To give you more of the story my husband and I met through a friend while I was a junior at Kansas State University. We had met a few months before, but were involved with other people. Even though I was with someone else, I was pretty taken by my husband (apparently, he was crushin' on me as well) and it's amazing how we managed to find our way back to each other.
Because my husband was scheduled for deployment just weeks after our first date honesty has always been important to our relationship. From the very beginning we made it our mission to be up front with one another. I knew what I was in for when I chose to pursue a relationship with my husband, and he knew what my goals were following my undergraduate career. I'm not saying that we weren't without our arguments or long nights, but being honest from the beginning gave us the foundation we needed to make it through our whirlwind romance. And since we've took the plunge and got married our honesty has always helped us hold it together no matter our situation.
I still remember sitting up with Rich the night before he was supposed to deploy and thinking about how hard and lonely the road ahead of me was going to be if I decided to keep our relationship going while he was gone. The one thing that kept running through my mind was: "Can I live without this man? Would I be able to go on without him in my life?" and every time I looked in his eyes or saw our fingers intertwined I knew the answer was no. I couldn't live without him, which meant that things were going to get rough.
REAL ROUGH, REAL FAST.
On top of the decisions that I was making in my own relationship there was the added pressure of having to hear everyone's thoughts on the matter. I might add that there was no shortage of thoughts and opinions on what I should be doing or how crazy it was that the relationship was moving as fast as it was. There were even people who went so far as to tell us individually to break it off, because they didn't like how it was changing things. As if it wasn't already stressful enough to be in love with someone in a war zone, but to have that kind of stuff going on, right?
However, the honesty that had formed the basis of our relationship was strong enough to keep us going, keep us together, and keep us in love. I adore my husband more than he'll ever know and I can't imagine being without him. I've been able to find everything I ever wanted in a partner, but the road hasn't been easy.
– – – – – – – – – – – – – – – – – – – – – – – – – – – – – – – – – – – – – – – – – – – – – – – – – – – – – – – – –
Here's Crystal's advice on taking the next step in a relationship with a service member
– – – – – – – – – – – – – – – – – – – – – – – – – – – – – – – – – – – – – – – – – – – – – – – – – – – – – – – – –
1. Listen to your heart.
Some people may argue with me that when you listen to your heart you run the risk of losing good judgement and making mistakes, but mistakes are a part of life, my friend. Why live life hesitantly? I listened to my heart when I realized I would regret it for the rest of my life if I didn't wait for my service member to return.
2. Don't listen to other people.
Everyone is going to have an opinion, but remember, it's your relationship. Just because someone is telling you what they think, you have the freedom to accept the advice or not. What you think and feel is more valid than anyone else's thoughts on the matter, so don't feel pressured into accepting "advice".
3. Maintain perspective.
While your opinion is the one that counts for the most when you are making your decision about the future, don't forget to try and stay grounded. It's easy to get swept up in the romance and drama of it all when you start dating a service member so do your best to remain objective. It's hard, I know, but try your best.
4. Expectation management.
The military life isn't for everyone and while you might think that you know what's coming, you have no idea until it happens. I know I thought I could handle being a military spouse, but the truth is that it's been more than I can take sometimes. I've had my weak and tearful moments where I thought the pressure of the world was going to crush me. Being a military spouse isn't easy, but it's worth it. It's worth it to be with the man I love. While I support and love my husband unconditionally, he does the same for me, and together we make it work. Also, don't worry if you aren't adjusting as well as you'd like. Everyone has their own path to acceptance and adapting, so comparing yourself to a spouse that seems to have things down pat isn't fair to anyone.
If you have any questions about taking that next step and are feeling pretty misunderstood by everyone NOT in your relationship, feel free to shoot an email to me at info@thehappytype.com.
– – – – – – – – – – – – – – – – – – – – – – – – – – – – – – – – – – – – – – – – – – – – – – – – – – – – – – – – –
If you missed the series kick off, Read all about it on the series announcement post
Are you beginning your journey into being a military significant other? Amber shared her experience with "the talk"! You or your significant other thinking about joining? Kayli shares all about her relationship with a Marine in The Reserves! Stay tuned because Next Wednesday Britt will be talking about saying 'I Do' with her segment on marriage!