4 days in Hong Kong: Our Itinerary
My 5 days in Taiwan: Our Itinerary post has become my most popular post as of late, maybe because I finally created a pinnable image for it! I'm so happy to see so many people finding my blog and I'm really hoping it has helped others plan their own trips to Taiwan. I've decided from now on to share my itineraries for all of my trips, but before that I need to go back and write the itineraries of past trips. Here is our 4 day itinerary for Hong Kong!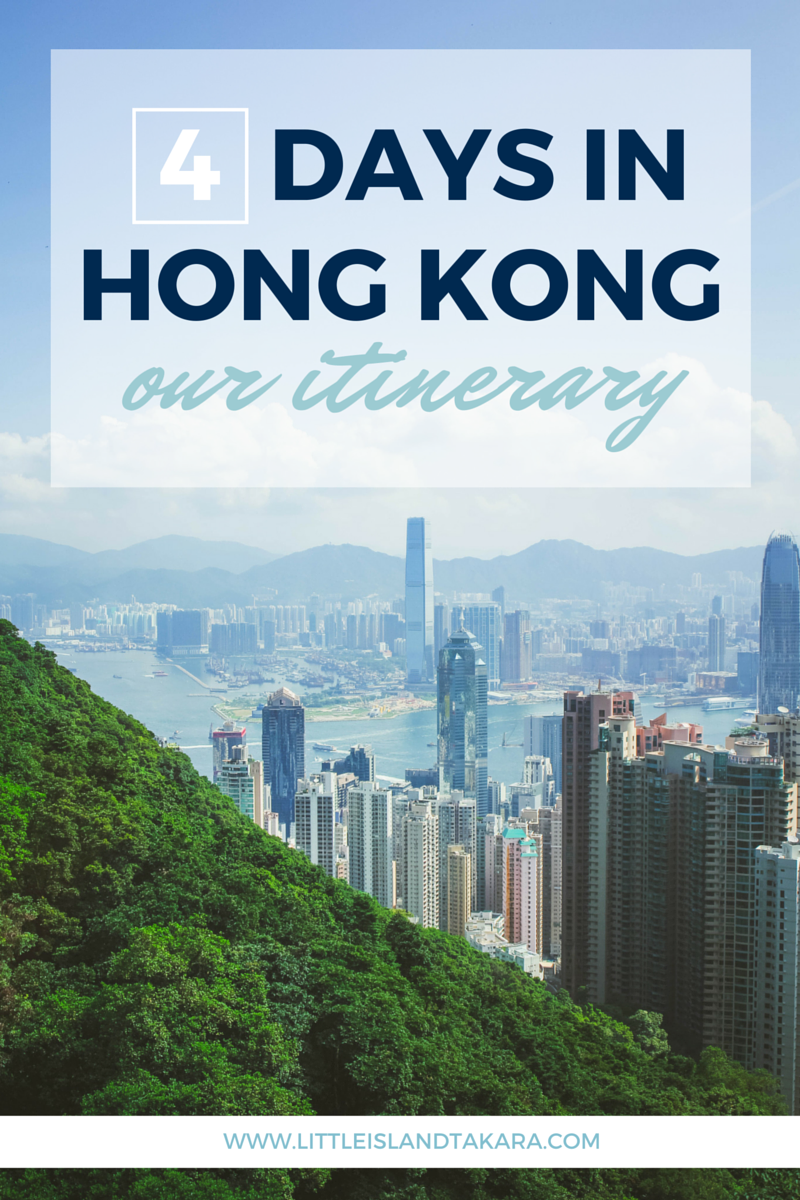 Last year my friends Katie, Chaelyn and I decided to plan a girl's trip to Hong Kong! We left on a Monday and explored Hong Kong for 4 days. We took the MTR, ate at some delicious restaurants, shopped at 4 markets, took the cable car to Lantau Island and visited Buddha, took the Peak Tram up to the most amazing few of the Hong Kong skyline and ended the trip with a ferry ride to Macau, where we saw the House of Dancing Water show. It was such a fun trip and I wanted to share our 4 day itinerary in case anyone is planning a trip to HK!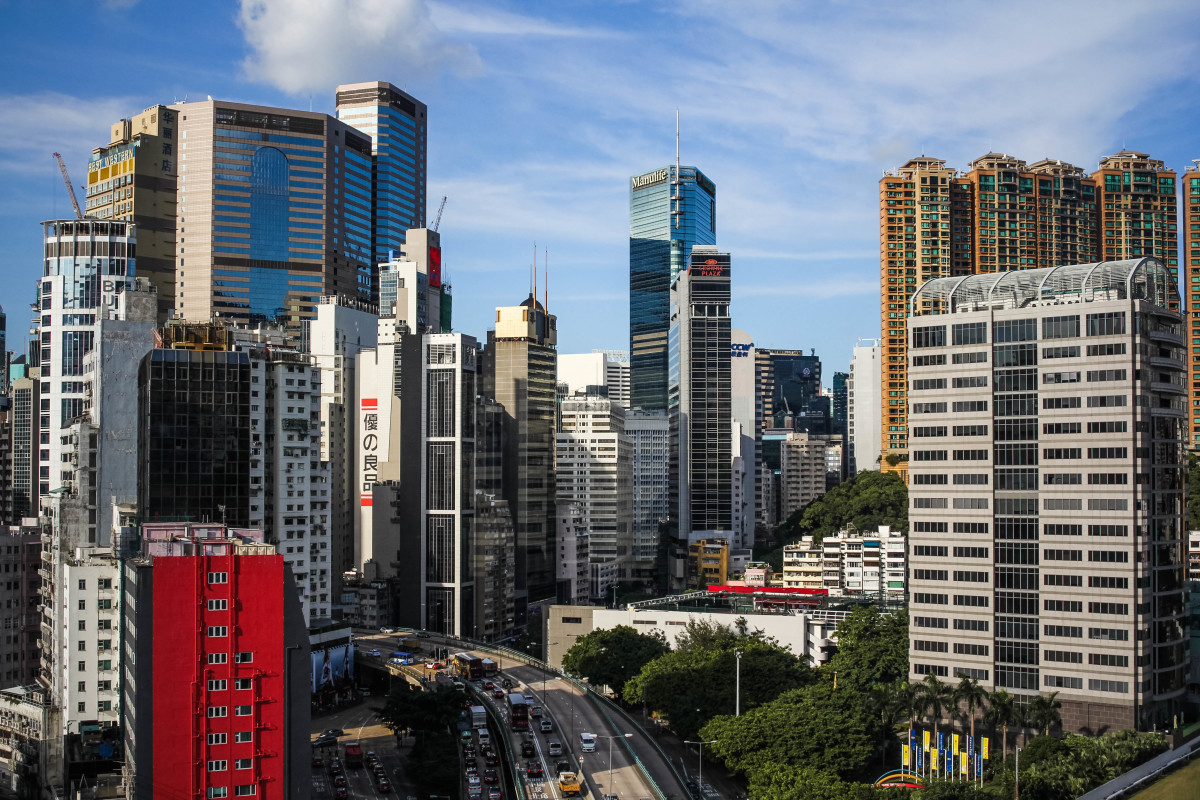 Day 1: We left Okinawa around 12pm and arrived in HK via Hong Kong Airlines a few minutes before 2pm. From there we took the hotel shuttle to the Cosmopolitan Hotel. (I picked this hotel because on Expedia it said/showed they had triple rooms, with triple twin beds and since we were three, I wanted us all to have our own beds. It was the only hotel I saw that had this option but once we arrived we realized it was false advertisement.. *rolls eyes* Yeah the room came with 3 beds but 1 of them was a cot.. We fought and fought, but it was no use. Besides that our room had an awesome view, but the location of the hotel wasn't ideal and the whole bed situation just sucked!)
Afterwards we went to dinner at Tim Ho Wan, one of the cheapest Michelin Star restaurants in Hong Kong. The BBQ pork bun is amazing and sweet! We later walked around Victoria Harbor to see the light show but we missed it by a couple of minutes. We decided to take the Star Ferry from Hong Kong Island to Kowloon and then back to experience the beautiful skyline from both sides; it was only HK $2 (which is like 25 US cents). Afterwards we headed back to the hotel, but not before stopping for dessert at a random waffle shop next to Causeway Bay Station (the closest one to the hotel) and indulging in a warm waffle with ice cream, bananas and chocolate!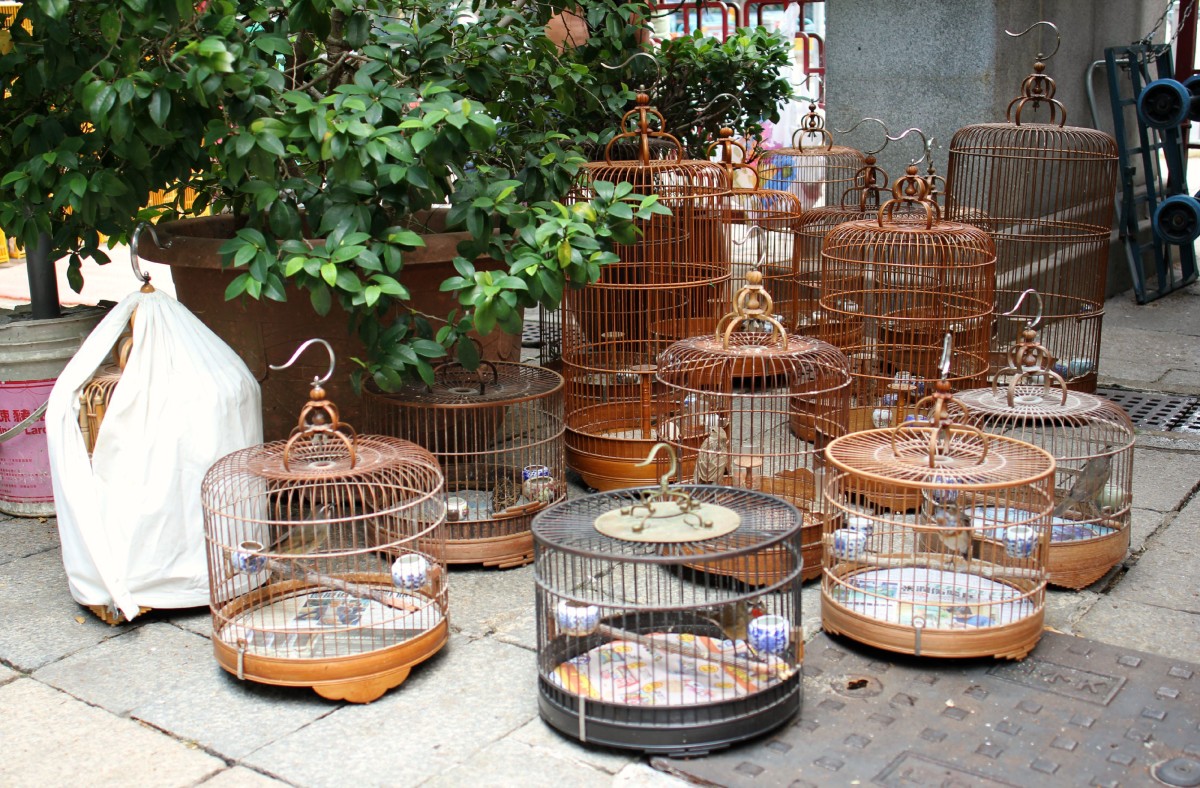 Day 2: This was our Market Day! We visited most of the famous Hong Kong Markets in Kowloon. First we visited the Yuen Po Bird Market, where birds are sold in gorgeous wooden cages. Then the Flower Market, where we wanted to buy all the flowers! We only found one or two stalls that sold Goldfish, but not the market itself. Then the crazy Jade Market, where we almost ran out after being attached by sales people (lol) but we ended up purchasing some gorgeous souvenirs!! (SCORE!) We then walked around the Ladies Market, in search for shoes for my friend Katie. We ended the day by visiting the Man Mo Temple and eating dinner a block away at the adorable Classified Cafe.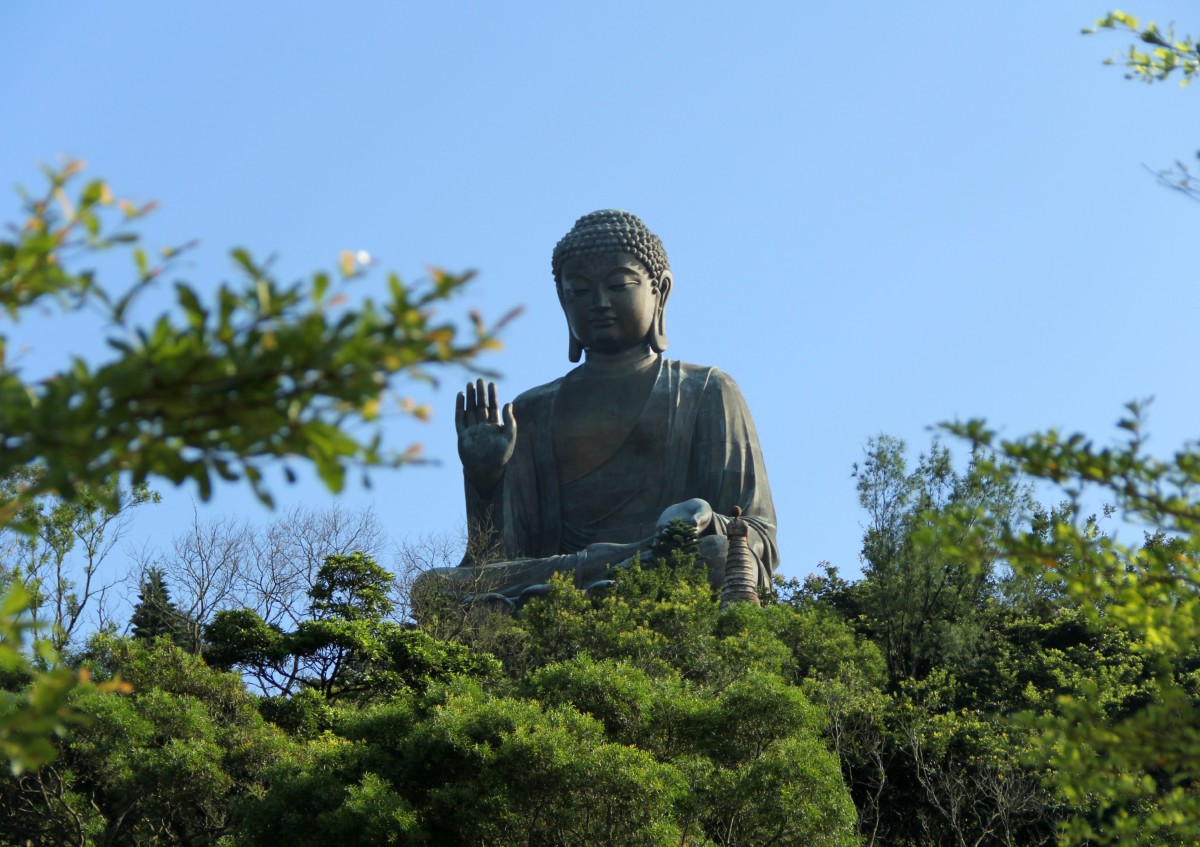 Day 3: We were sort of tired from Day 2, so we had a later start to the day. We walked to Classified Cafe in Wan Chai and on the way stopped by the cemetery that's right next to the hotel (lol). My Fitbit fell somewhere along the way and we had to retrace our steps (ugh!) and then we had a delicious breakfast! Sadly this meant that our schedule was compromised.
We took the MTR to Tung Chung Station and then stood in line for 2 hours (UGH!) to take the Ngong Ping 360 cable car to Lantau Island. It was miserable, but totally worth it once we saw the views from the cable car. After arriving in Lantau Island we ate lunch, tried some Chinese beer, visited the Tian Tan Buddha and finished shopping for some souvenirs. I wanted to visit the Po Lin Monestary but we didn't have any time, because we had to be back before the last cable car left Lantau Island at 4pm I believe. We had planned to take the Peak Tram to visit Victoria Peak this day but just didn't have any time left.
We came back to Hong Kong Island via the MTR, made a stop at Central Station to find a little hole in the wall Mexican restaurant I had found online. We searched forever and just when we were about to give up, with the use of our portable WIFI, we found it! Brickhouse was a gem! You could tell it was exclusively a local spot and we felt so happy to have found it. I suggest you get the Taco Platter and try as many as tacos and you like, but I recommend the Spicy Nemo and the Fat Man Dancing! Try out their delicious cocktails as well!
and here's where our trip went wrong!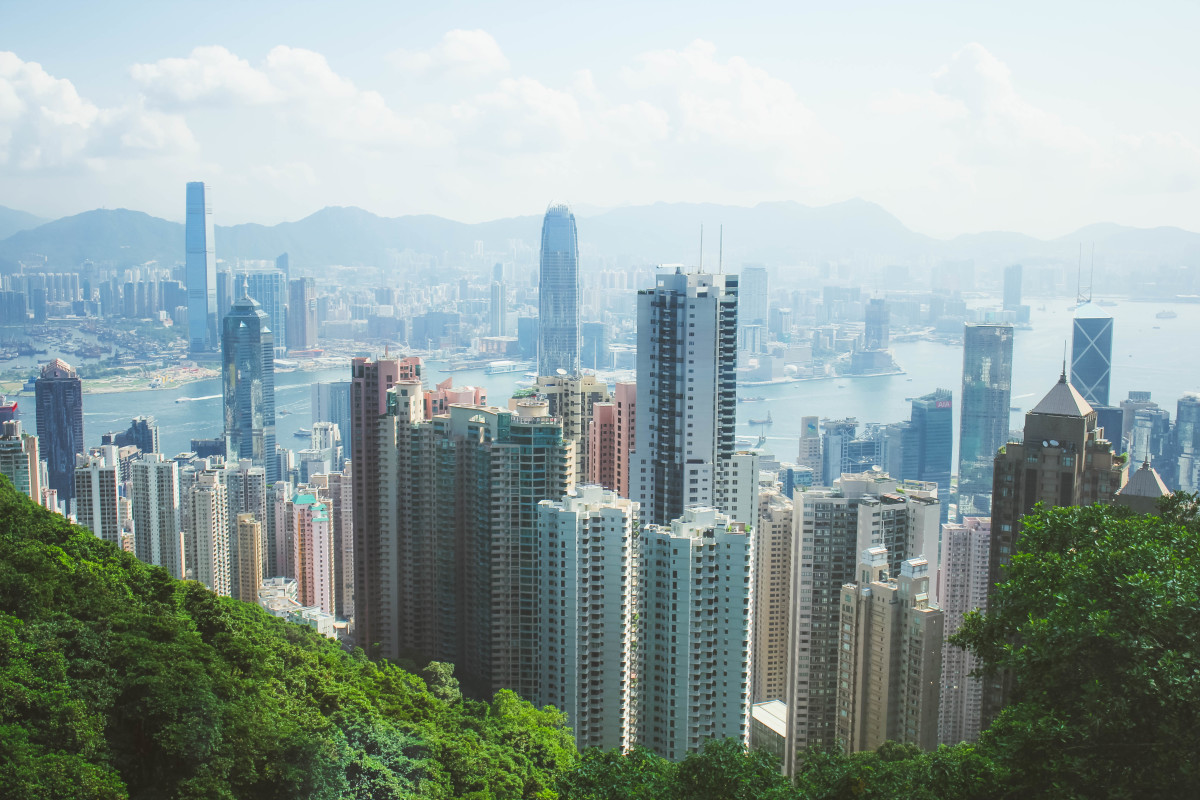 Day 4: We had planned on doing a day trip to Macau on this day, but we also didn't want to miss out on visiting Victoria Peak, (because let's be honest it's a MUST do in Hong Kong) so we did both and failed (lol). We took the Peak Tram and visited Victoria Peak first thing in the morning. There were no lines, the view was magnificent! (Here is where I realized I had forgotten to charge my camera battery.. *fuuck*) We were in and out in about an hour and a half.
Next we went to the Hong Kong – Macau ferry terminal. We decided on Cotai Water Jet company, but sadly had just missed a ferry and had to wait about an hour. The ferry ride takes about an hour (i suggest you bring a warm jacket because it's freezing inside the ferry), and we arrived in Macau around 2pm.
It took us a while to figure out how to get from the terminal to the area we wanted to explore and how to exchange some Hong Kong dollars to the Macau Pacata (we ended up withdrawing money from an ATM at the terminal). We had gotten tickets for the House of the Dancing Water show at 5pm, so we decided to take a taxi to the hotel so that we could get help from the Concierge Desk. There they told us it would take 30 min to and from the hotel to get to the area we wanted to explore and we had to be back a bit before 5pm for the show. Because we had booked those tickets we didn't have time to do the one thing I was most excited about, which was to explore the Portuguese side of Macau (*insert crying emoticon here*). This is when I realized I hadn't done much research on Macau, but lesson learned!
They directed us to an area close to the hotel that was touristy, and it took us forever to find it because our Hong Kong pocket wifi didn't work in Macau (DUH!) so we were actually using maps to get around (#fail). Let's just say Macau was a total failure, but the House of the Dancing Water show was amazing! It's a sort of Cirque Du Soleil style show. Macau, I promise you I will go back and re-visit you!

Day 5: Our flight left around 12pm, so we checked out of our hotel, took the hotel shuttle and arrived at the airport around 10am. We arrived back in Okinawa at 3pm via Hong Kong Airlines.