101 Things To Do In Okinawa, Japan
Okinawa has officially been home to us for 4 years!! *insert shocked emoji here* But seriously, that sounds insaaane! Time passes by so quickly, especially when you're having fun! Anyways, Happy Oki-versary to us! We were pleasantly surprised when we realized that there is so much to do on this little island. I'm pretty sure we haven't even checked off half of our bucket list! (Seriously, we need to step it up!!)
Is Okinawa your new duty station? Whether you are a single service member trying to make the best of your 2 years on island, a couple or a family looking for fun outings that everyone will enjoy, you'll find some really amazing must-do's on this list! If you're planning a trip to Okinawa, the list will still be helpful, but I'll be writing a recommended trip itinerary soon! So stay tuned!
Without further ado, here's my list of 101 Things to Do in Okinawa, Japan:
Historical/Cultural Attractions: 20
Shuri Castle ✓
Okinawa Prefectural Museum
Okinawa Prefectural Peace Memorial Museum ✓
Peace Prayer Park ✓
Himeyuri Peace Museum ✓
Naval Underground Headquarters ✓
Tomori Stone Lion (Oldest Shisa Dog in Okinawa) ✓
Tsuboya Pottery Museum
Nakamura House ✓
Futenma Shrine ✓
Naminoue Shrine
Nenpou-Ji Temple
Nagagusuku Castle Ruins ✓
Katsuren Castle Ruins ✓
Nakijin Castle Ruins ✓
Zakimi Castle Ruins
Tamagusuku Castle Ruins
Gushikawa Castle Ruins ✓
Agena Castle Ruins ✓
Melody Road ✓

Parks and Gardens: 17
Fukushen Garden ✓
Comprehensive Park  ✓
Southeast Botanical Garden ✓
Shikina-en Royal Garden
Ryukyu Mura ✓
Murasaki Mura ✓
Okinawa World ✓
Pineapple Park ✓
Okinawa Churaumi Aquarium ✓
Ryugujo Butterfly Garden
Neo Park
Tobaru Koen Park (Roller Slide Park) ✓
Dino Park ✓
Yohena Ajisai (Hydrangea) Garden  ✓
Kijoka Iris Field ✓
Kin Town Cosmos Field ✓
Bios on the Hill  ✓

Events and Festivals: 18
Cherry Blossom Festival // Mid-January to Mid-February ✓
Sunflower Festival // Late-January to Early-February ✓
Azalea Festival // March ✓
Lily Festival // Late-April to Early-May ✓
Shuri Castle Festival // First weekend of January ✓
Naha Dragon Boat Race // First weekend of May ✓
10,000 Eisa Festival // First weekend of August ✓
Orion Beer Festival // First weekend of September ✓
Tug of War Festival // First weekend of October ✓
Ishikawa/Uruma Bullfight // May, August, November ✓
Whale Watching // January to March ✓
Tsuboya Pottery Festival // November ✓
Shi Shi Mai Festival // October
Uruma Sparkling Festival // December ✓
Summer Festival at Ocean Expo Park // Mid-July ✓
Ginoza Strawberry Farms // March to Early-May
Ryukyu Kings Game // See website for more info
Okinawa Food Flea // See Facebook for more info ✓
Hikes / Outdoor Activities: 8
Tadake Falls ✓
Hiji Falls ✓
Fukugawa Falls ✓
Aha Falls
Mt. Katsuu-dake ✓
Mt. Ishikawa
Ziplining @ Forest Adventure Park ✓
Bise Village ✓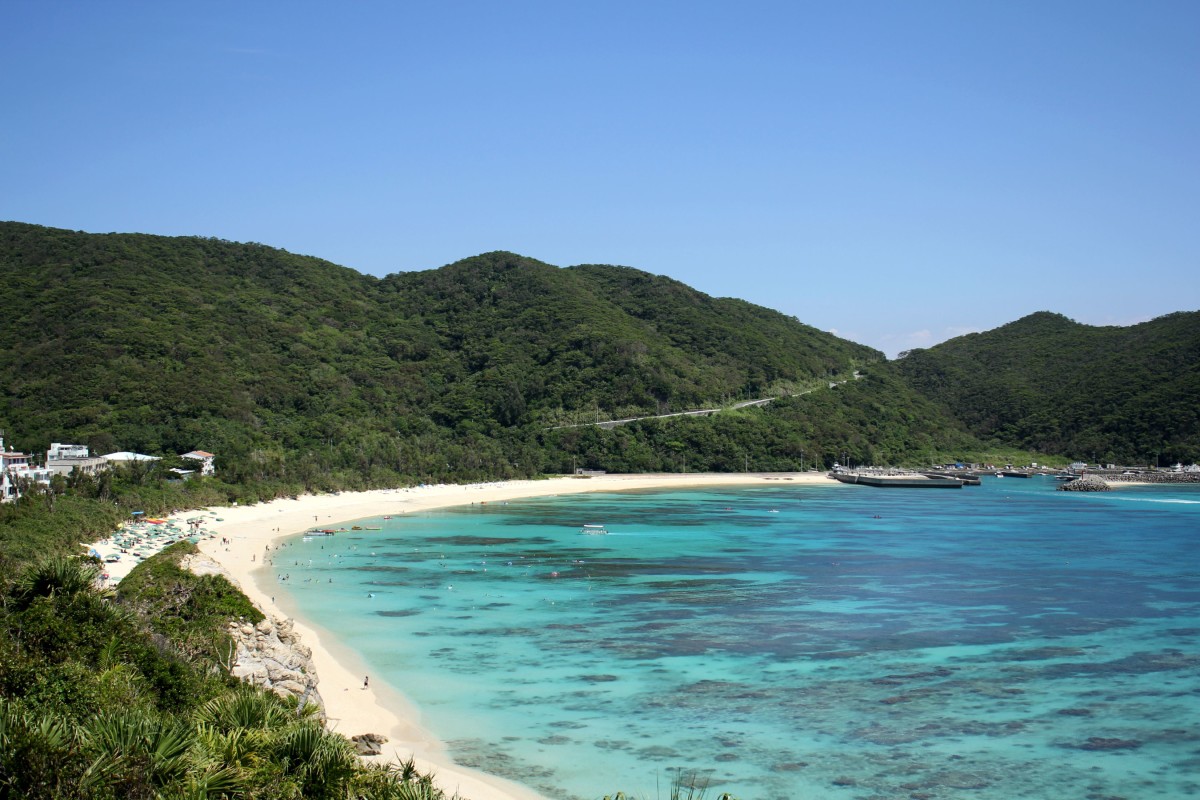 Islands: 11
Tokashiki Island ✓
Zamami Island ✓
Ie Island ✓
Kouri Island ✓
Ikei Island ✓
Hamahiga Island ✓
Tsuken-jima (Carrot Island)
Yoron Island
Izena Island
Ojima Island
Yaeyama Islands ✓
Beaches / Capes: 12
Cape Zanpa ✓
Toguchi Beach
Cape Maeda ✓
Cape Manzamo ✓
Cape Hedo ✓
Cape Kyan ✓
Seaglass Beach ✓
Sand Dollar Beach ✓
Heart Rocks @ Kouri Island ✓
Snorkeling or Scuba Diving
Sefa-utaki (sacred site) ✓
Kafu Banta ✓


Miscellaneous / Shopping + Eating: 15
Kokusai Street ✓
Coral Dying at Shuri Ryusen ✓
Tsuboya Pottery Street ✓
Yomitan Pottery Village ✓
Ryukyu Glass Craft Village
Okinawa Rycom Mall ✓
American Village ✓
Sunabe Seawall ✓
Minatogawa Stateside Town ✓
Sweet Potato Factory ✓
Orion Beer Factory ✓
Blue Seal Ice Cream ✓
Daiso ¥100 Store ✓
Bingata Dyeing Class
Okinawa Soba Factory Cooking Class
---
Websites for more information:
Okinawa Hai
Map It! Okinawa
Kadena FSS
Trip Advisor
Lonely Planet
Tips for Asia Travel [Facebook]

Expat Blogs:
Fun Flying Four
Walking Through Wonderland
Forever Fernweh
Gina Bear's Blog
and many more. Click through my Okinawa Bloggers page!
Any other things you'd add to my 101 Things To Do in Okinawa list?