10 Must See Viewpoints in Okinawa
We have lived in Okinawa for almost 6 years now and honestly I thought we'd seen most of what the island has to offer, but boy was I wrong. Things have changed so much in the last year or two thanks to the power of social media. Now there are Facebook groups for sharing pins and cafes, people are exploring more and sharing all of the details on Instagram. The best part is that more "hidden" corners of the island are being "discovered" and shared online for anyone and everyone to explore. One of the things that people (and myself) have been loving recently, besides the swings and art walls, are the amazing viewpoints in Okinawa!!
If you're a long time follower, then you know I love me a good list… so here's a collection of 10 viewpoints I have visited recently and not so recently, in order to help you explore more of this lovely island. They are listed from North to South. I also created a custom map (you can find it on the bottom) so that you can easily access the places. Let's go!
Cape Hedo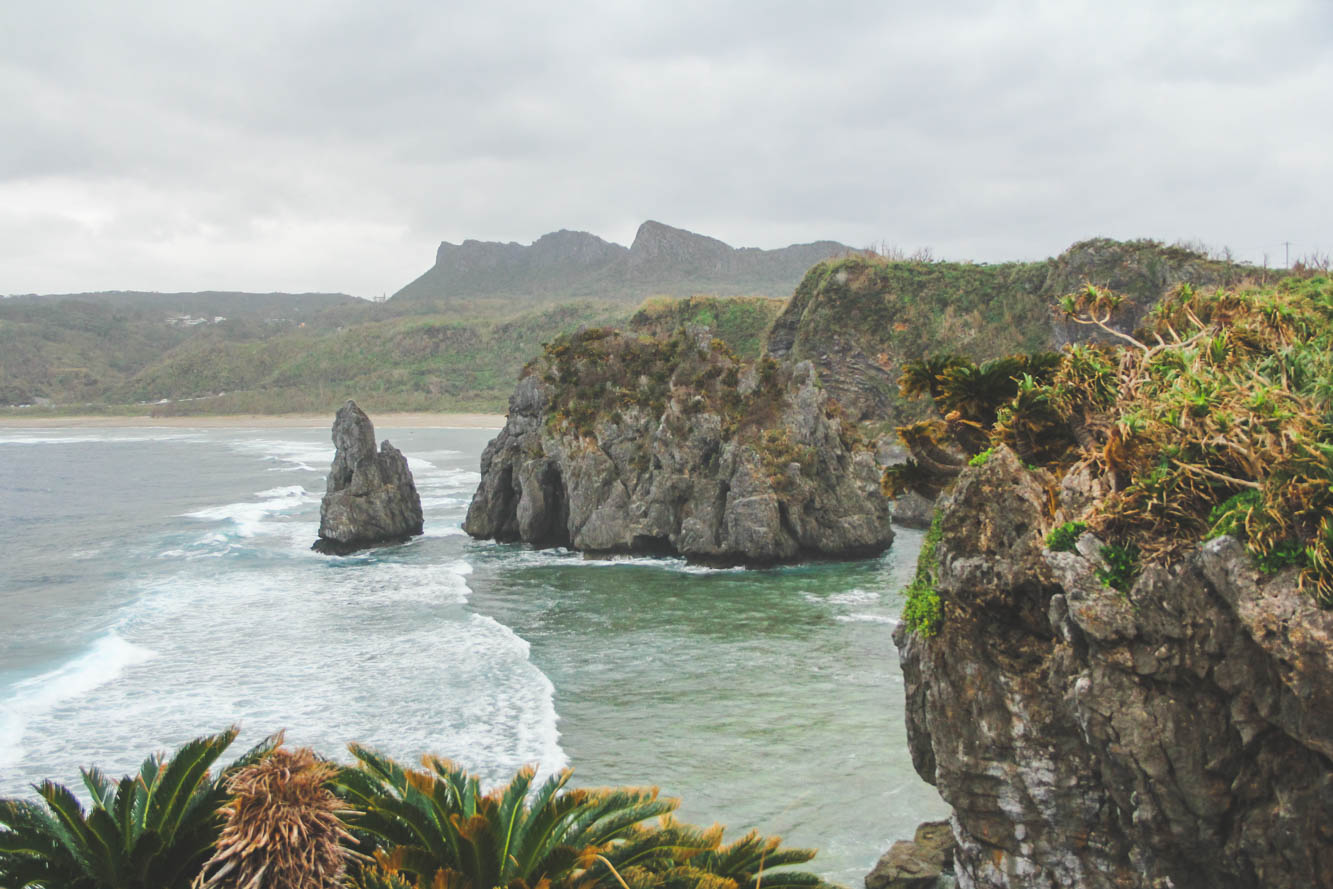 Cape Hedo is the northernmost point of Okinawa Island and a must visit if you ask me!! We've actually only been once and it was on a rainy day… which gave it a kind of Jurassic Park-ish look. But I'm thinking we need to head up there to see it on a sunny day before we move.
Address: Hedo, Kunigami, Kunigami District, Okinawa Prefecture 905-1421
Mutabaru Observatory in Ogimi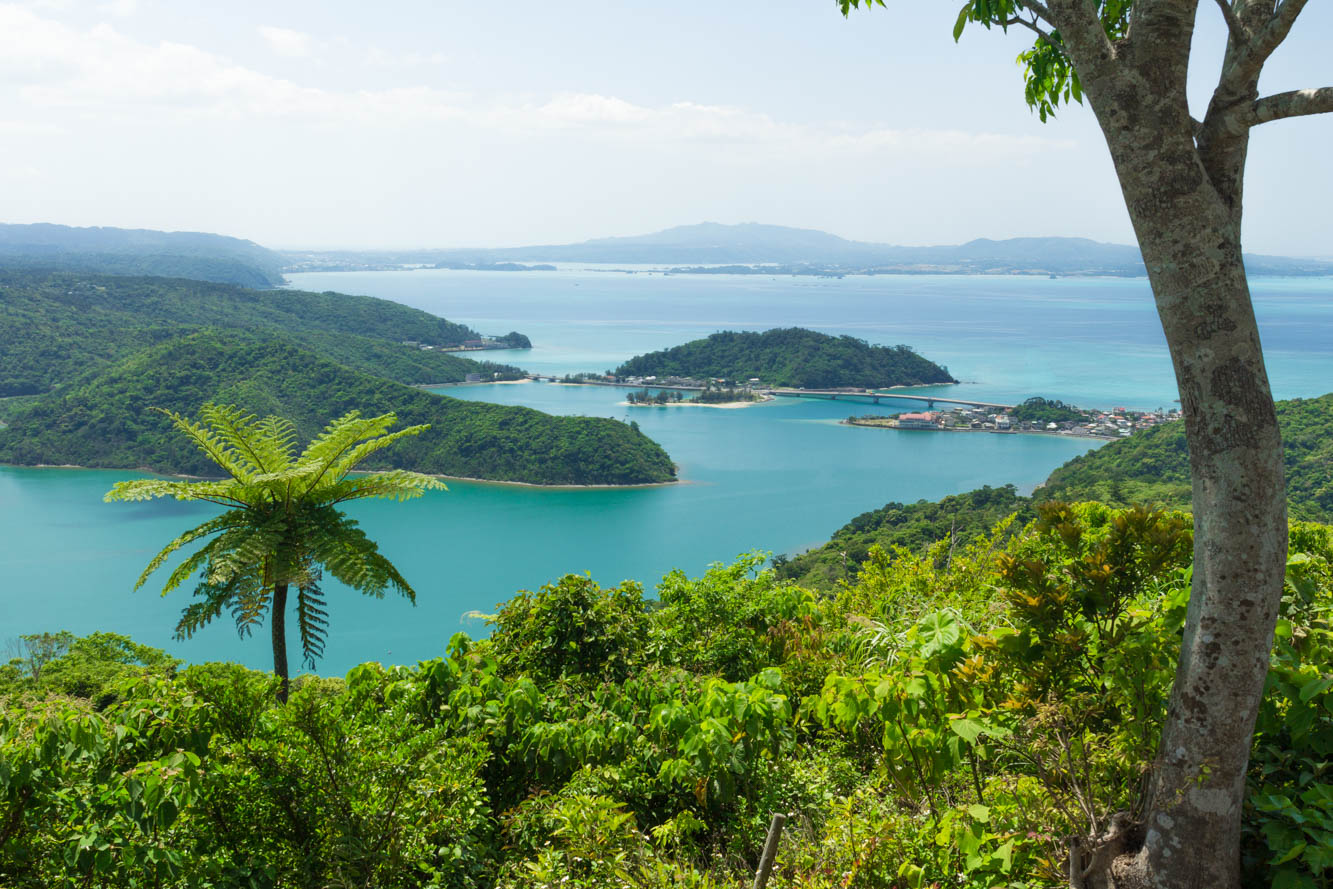 This gorgeous view has been doing it's rounds over social media lately and I made it my mission to find it. We went on the perfectly blue skied day after photographing the Iris field and those greens and blues just killed me!!
Address: Unnamed Road, Taminato, Ōgimi-son, Kunigami-gun, Okinawa-ken 905-1314
Kouri Ocean Tower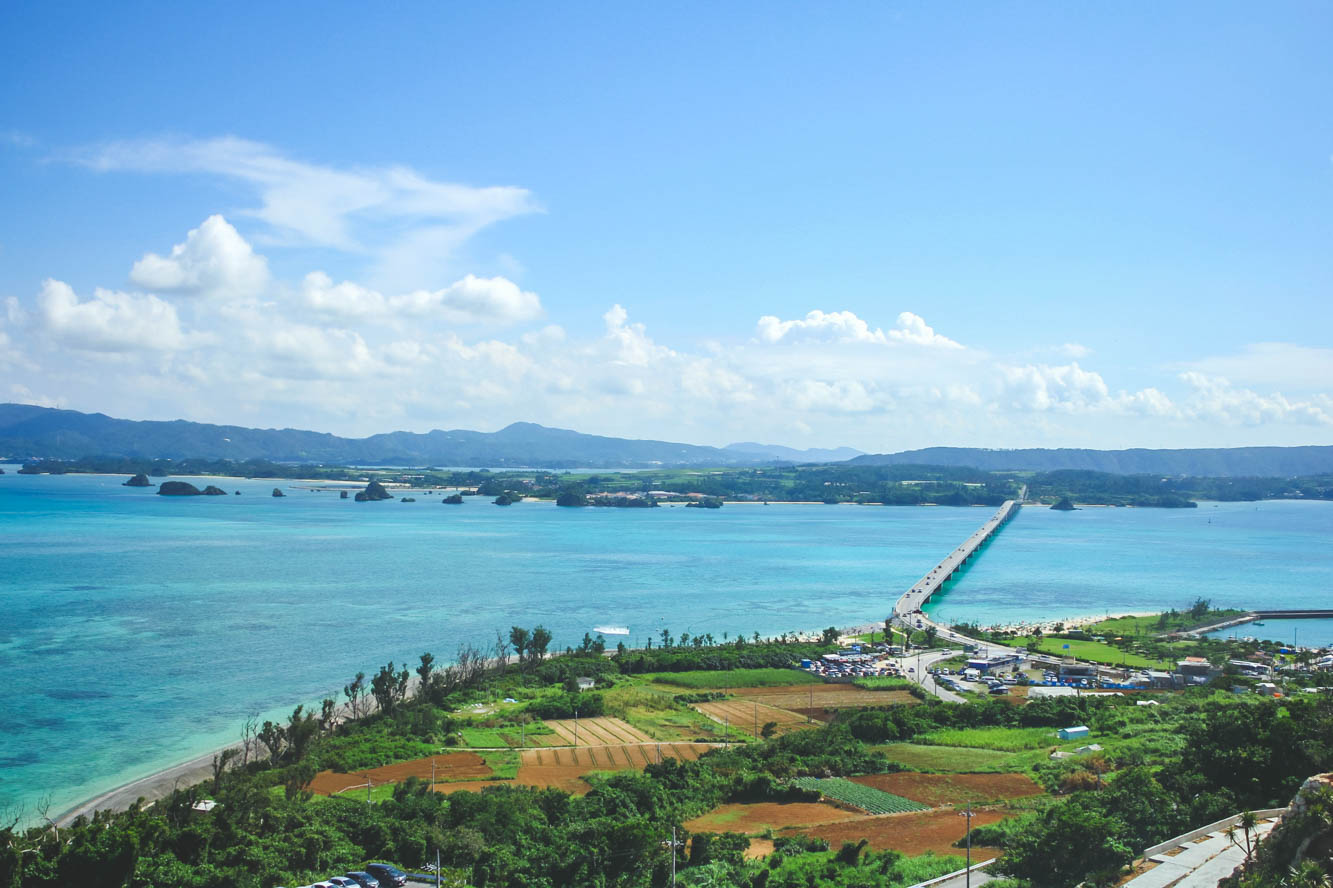 If you follow me on Instagram you know how much I love Kouri Island. This little island has a great observatory at the top of the Ocean Tower. I love the contrast between the farm land and the gorgeous turquoise water. Definitely a must visit, just for this view.
Address: 538 Kouri, Nakijin, Kunigami District, Okinawa Prefecture 905-0406
Unten Observation Deck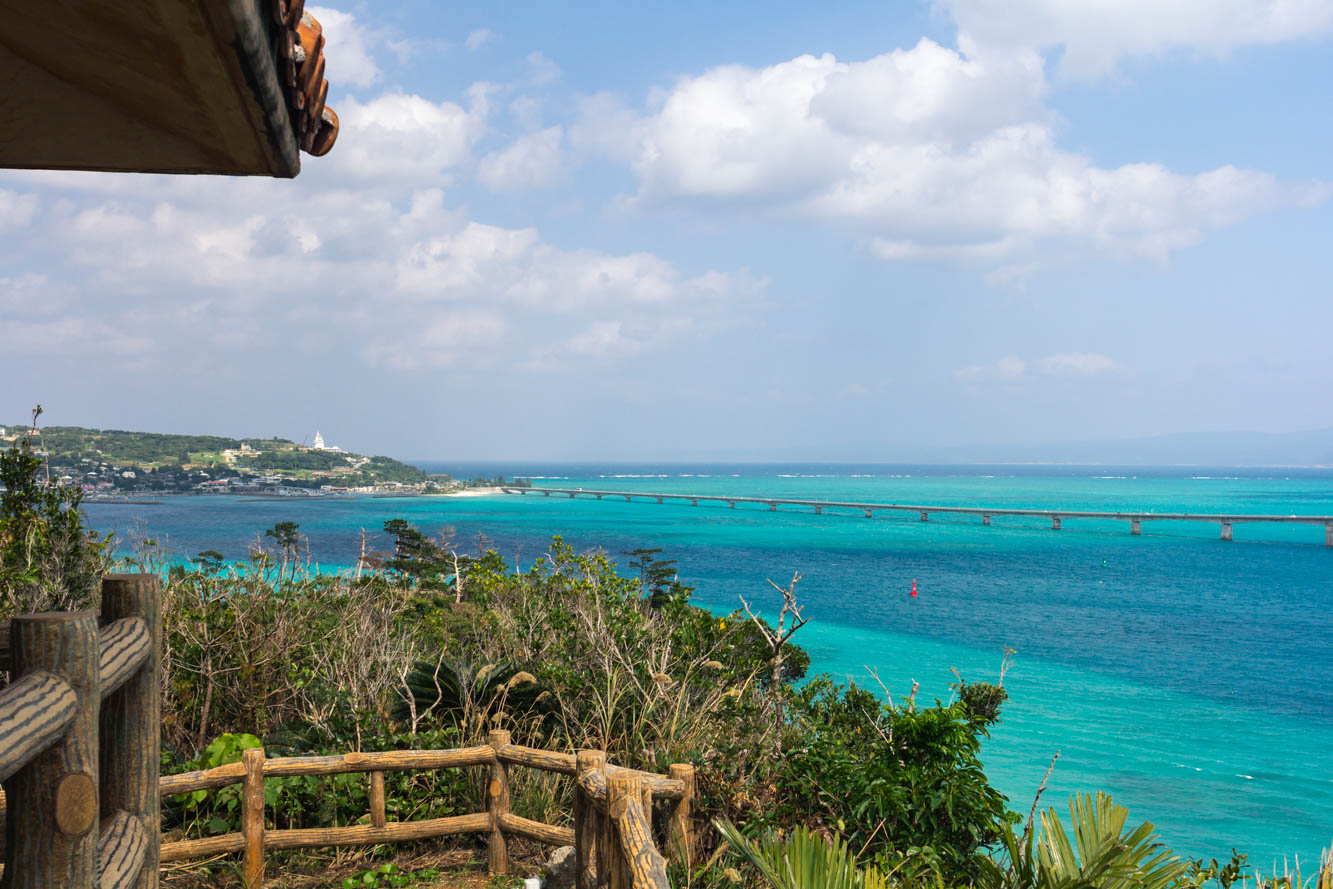 Another angle of my favorite island, Kouri! I mean look at those blues!!! This little observatory was also doing the rounds on social media and I'm so proud I found it! I could sit and stare at this view for hours.
Address: 38 Unten, Nakijin-son, Kunigami-gun, Okinawa-ken 905-0403
This pin is for a small parking lot! You just have to walk up the hill.
Mt. Gusuku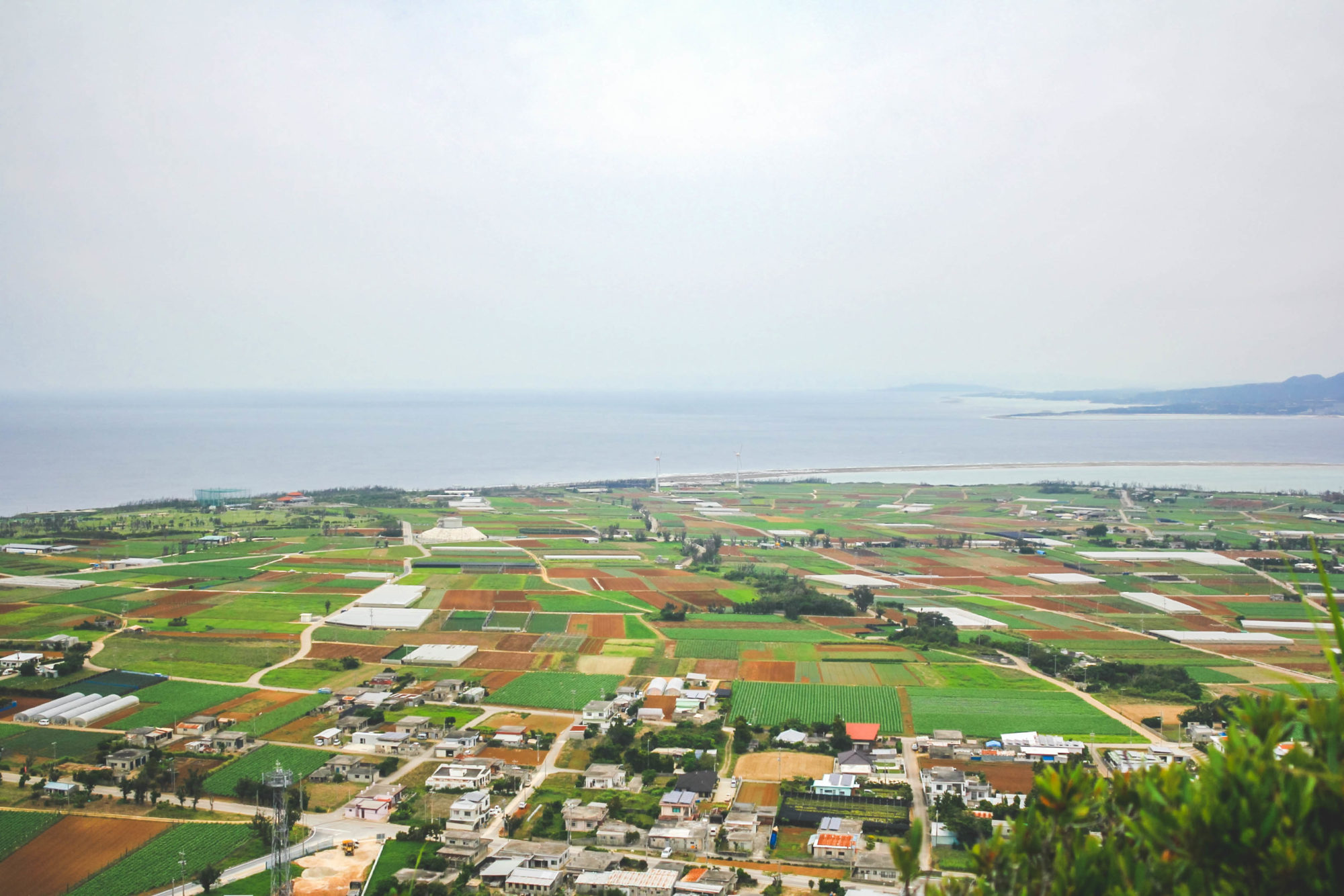 We biked around Ie Island a couple of years ago and hiked up what was supposed to be a "mountain"… but really it's more of a big rock!  The view from the top is unique in that most of what you see is a lot of green and brown farm land, plus the East China Sea. Definitely a must do if you're visiting Ie Island. We went on a cloudy day… but I bet it's even more beautiful on a sunny day.
Address: Higashieue, Ie, Kunigami District, Okinawa Prefecture 905-0501
Mt. Katsuu-dake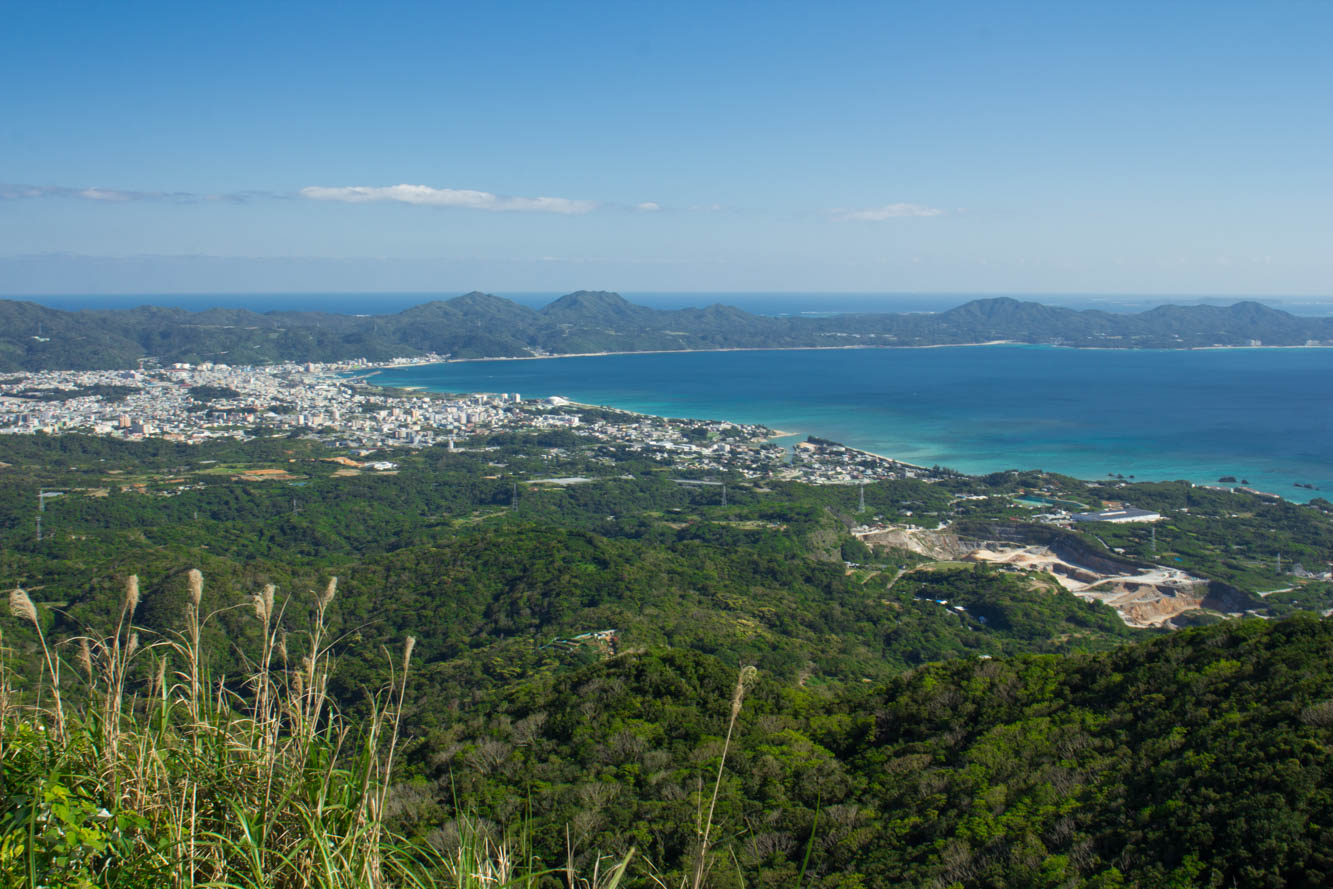 If you're into more adventurous outings this one is for you. Katsuudake, up in Nago, is a nice hike for those in great shape… or a challenging one for people like myself who are not that active. It takes about 30 minutes back and forth, but that view was worth it!! We hiked up on a sunny but chilly March day and it was perfection. There is a 360 view, but I really liked this angle because of all the green, the city, the East China Sea and those mountains in the background.
Address: Unnamed Rd, Asahikawa, Nago-shi, Okinawa-ken 905-0003
Cape Zanpa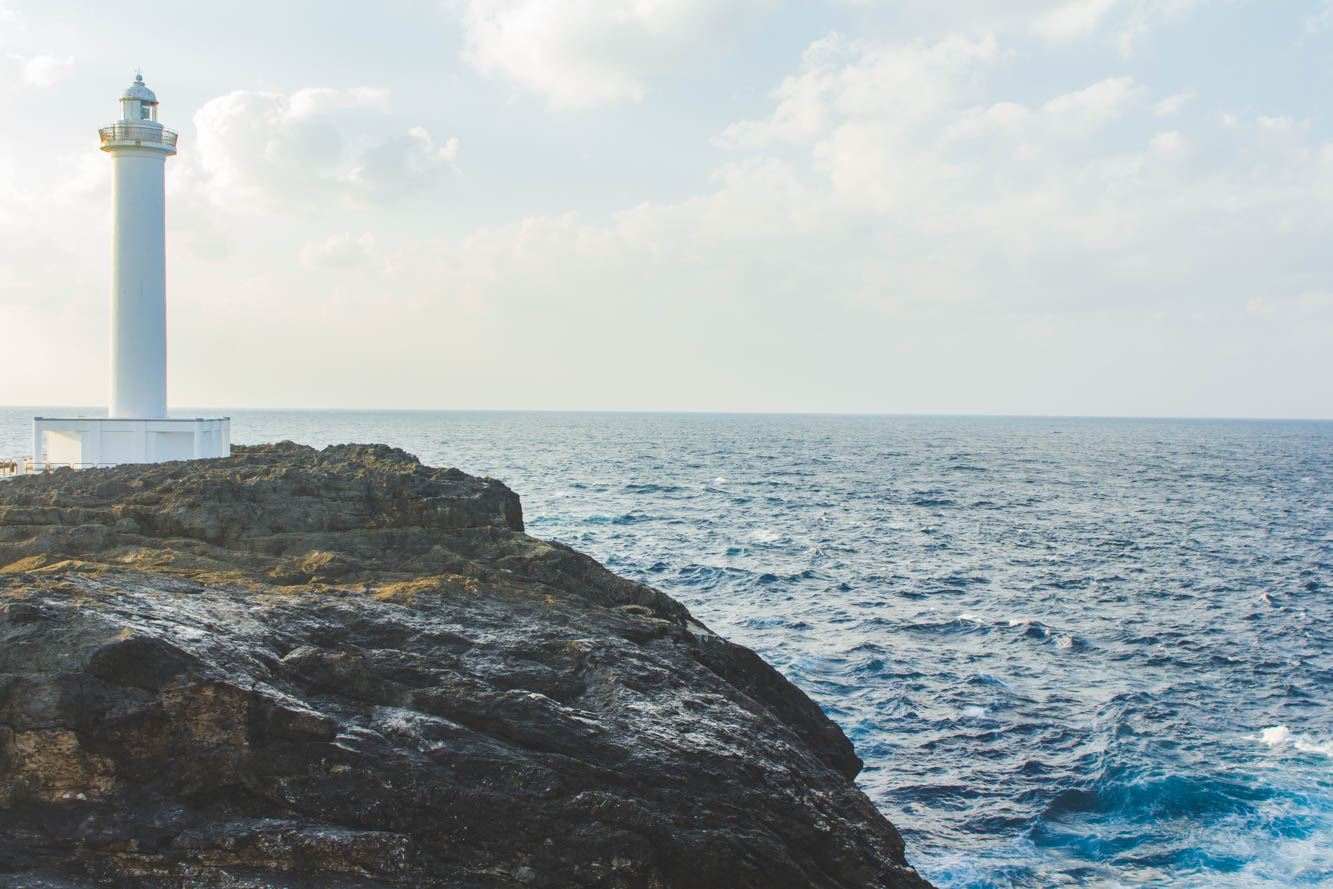 A classic, Cape Zanpa!! This is a great spot to see the big crashing waves, as well as the sunset! You can now go up the lighthouse to see a better view of the cape, but the outside is actually under construction right now… not sure when it'll be done. I would wait until it's done to get pictures.
Kafu Banta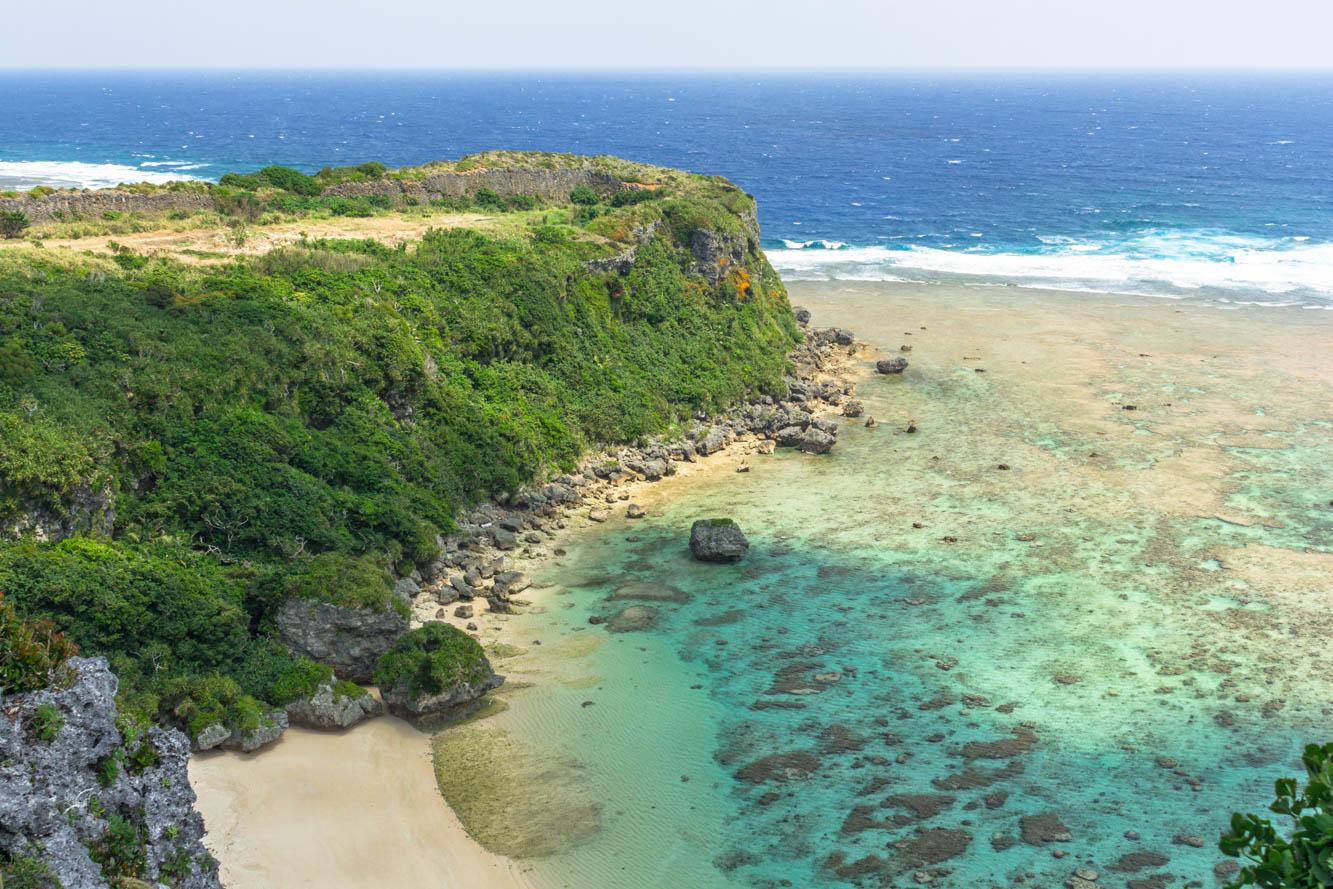 My friend Ashley and I woke up at the crack of dawn and met up to see the sunrise at this beautiful spot on Miyagi Island. Funny enough, this place is also known as Happy Cliff! Afterwards we adventured around the Yokatsu Islands, but I decided to come back to see it when the tide was low (pictured). I have a great shot from sunrise on my Instagram!
Address: Yonashiromiyagi, Uruma, Okinawa Prefecture 904-2423
Yakena Straits Observatory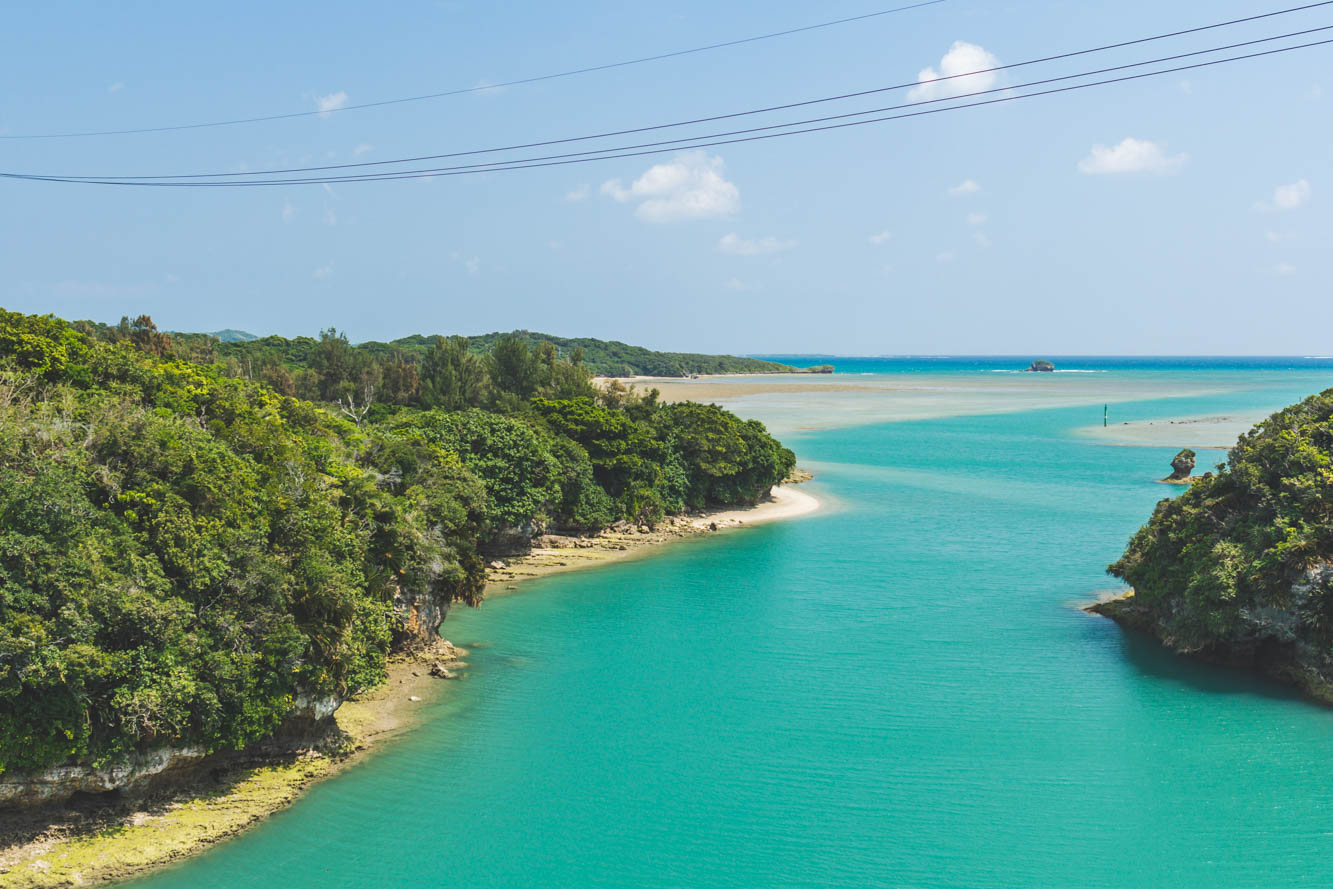 Another spot that has been making the rounds on social media. This observatory is closer to the ground… but it does not disappoint. Do you see how turquoise that water is? Although the photo has been edited I promise it looks like that on a crazy sunny day!! I wish I knew the science behind why it's so bright and blue/green.. but I don't. Definitely a must visit for those photographers out there.
Address: Yonashiroyakena, Uruma, Okinawa Prefecture 904-2304
Aharen Beach Observatory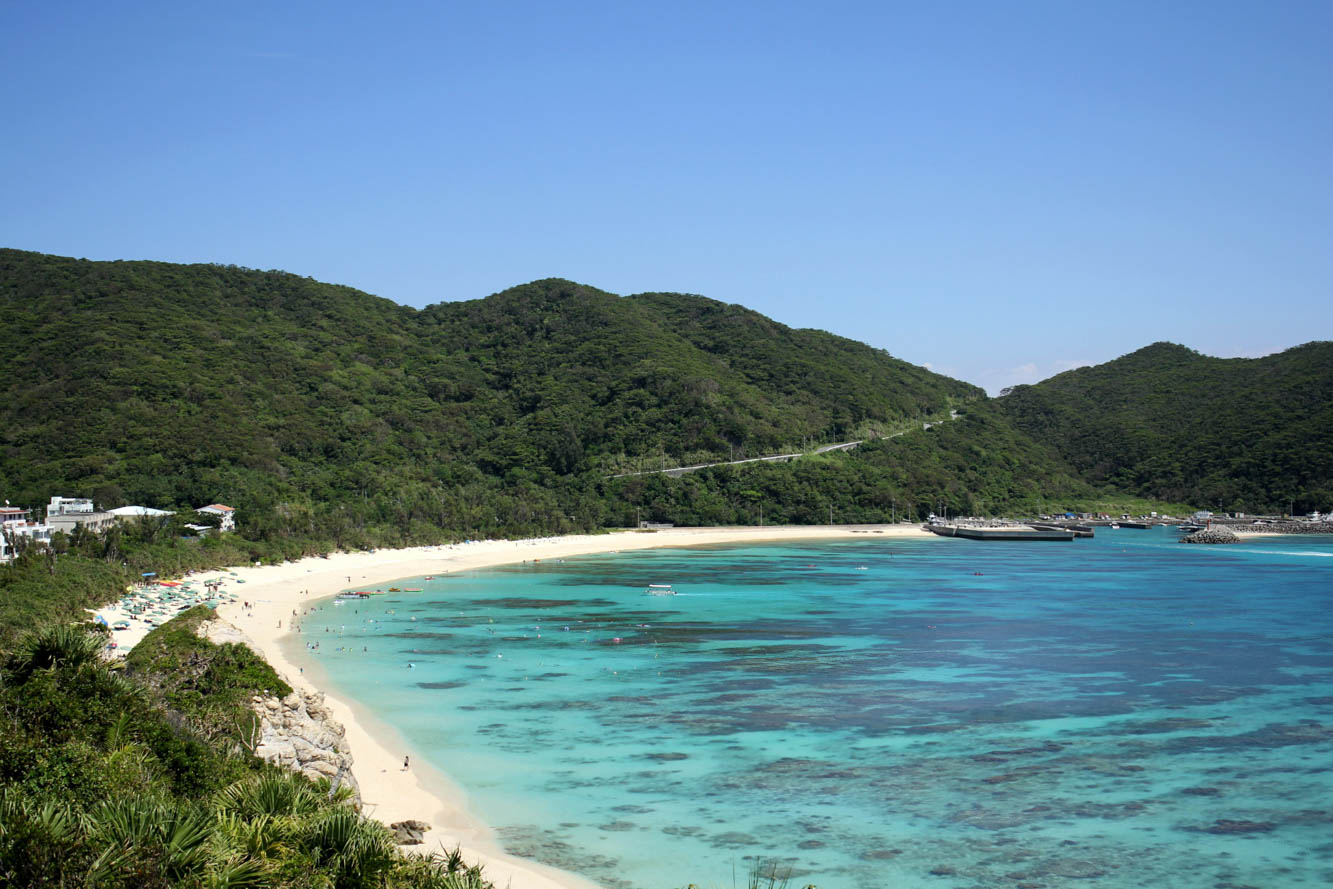 This beach you guys!! It is an absolute dream. This observatory is located at Aharen Beach on Tokashiki Island, a short ferry ride from Naha. By far my favorite beach in all of Okinawa. The Kerama Islands have such clear blue water that they call it Kerama Blue! Wanna see more? Check out this hashtag >> #KeramaBlue!
Address: Aharen, Tokashiki, Shimajiri District, Okinawa Prefecture 901-3502
---
Also… I thought I'd add a few extras, because why not!
Kerama Straits Observation Center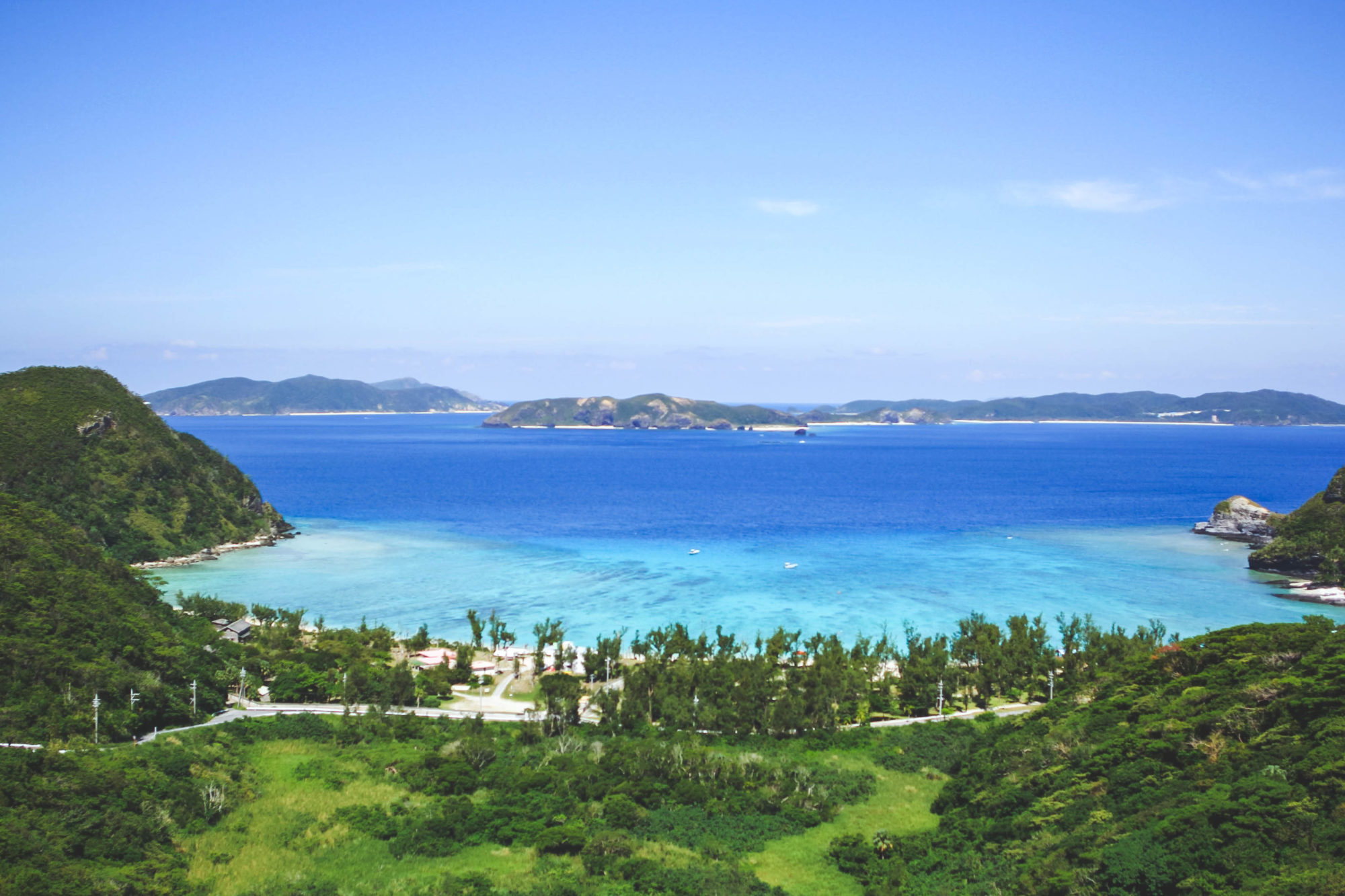 Another favorite of mine is this one, also from Tokashiki Island! This picture was taken on our first visit, when we, as a group decided to rent a car; and I loved the fact that we were able to stop wherever we wanted. On the way to Aharen Beach you drive up and down big mountains and this lookout just took our breath away.  Pictured below is Tokashiku Beach.
Kabira Bay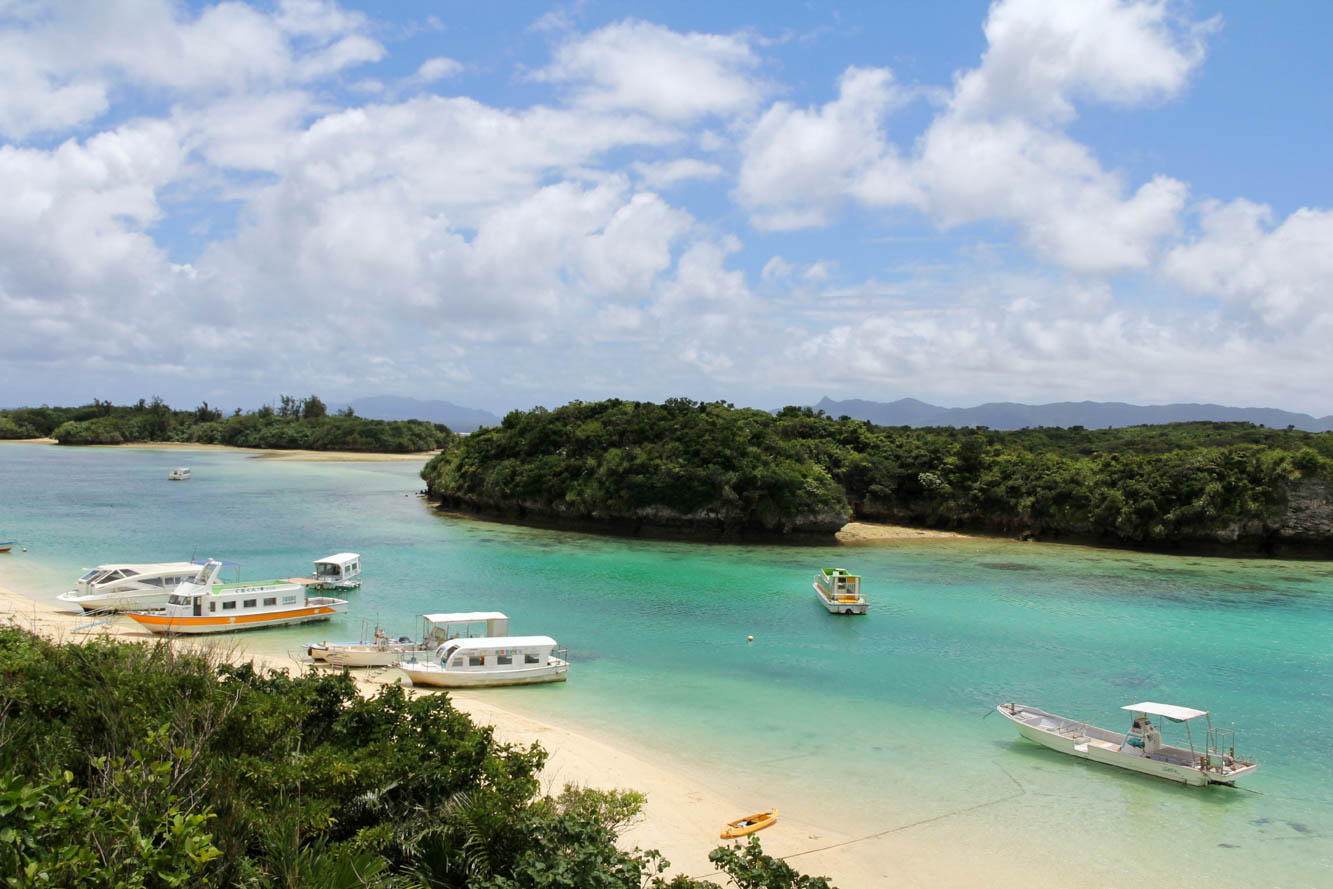 I also wanted to mention Kabira Bay, since it's still technically part of the Okinawa Prefecture, although a short plane ride from Okinawa Island. We visited Ishigaki back in 2014 and this was one of my favorite things I saw… although I wish you could swim at the beach.
---
I also created a custom map of these, my favorite viewpoints in Okinawa, so that you can see where they're located and easily open the pins on Google Maps. Anyways that's it… now go ahead and add these to your Oki Bucket List!